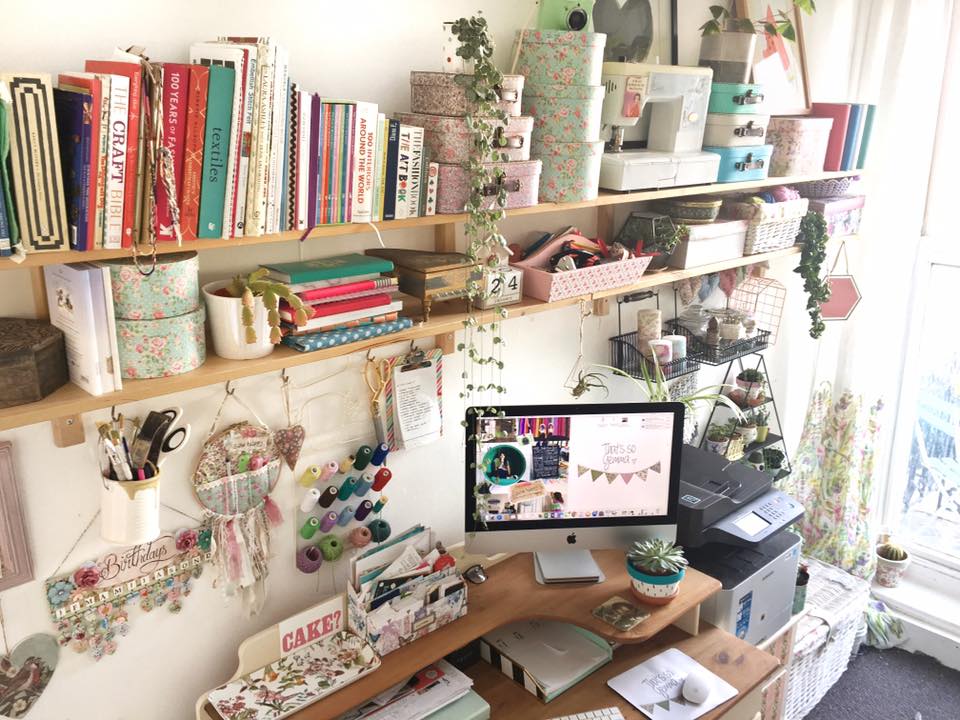 I've seen some pretty darn inspiring photos flying around Pinterest, Instagram and Bloglovin' recently that show off and portray someones 'ideal work space'. Whether your space is limited to one corner in a room (don't worry, I've been there…), or if you're lucky enough to have an entire room dedicated as an office or craft space, there's still no denying that your 'space' will need organising. If your work area is limited especially, then this post may help you come up with some new initiatives for making the most of what you have, and effectively create more 'space' for yourself. These 6 useful and nifty tips can apply to any work space, and also for any style. If you're a lover of the bold, a shabby chic fanatic or a fan for the minimalistic, then these ideas can be interpreted and adjusted accordingly to your own, unique style.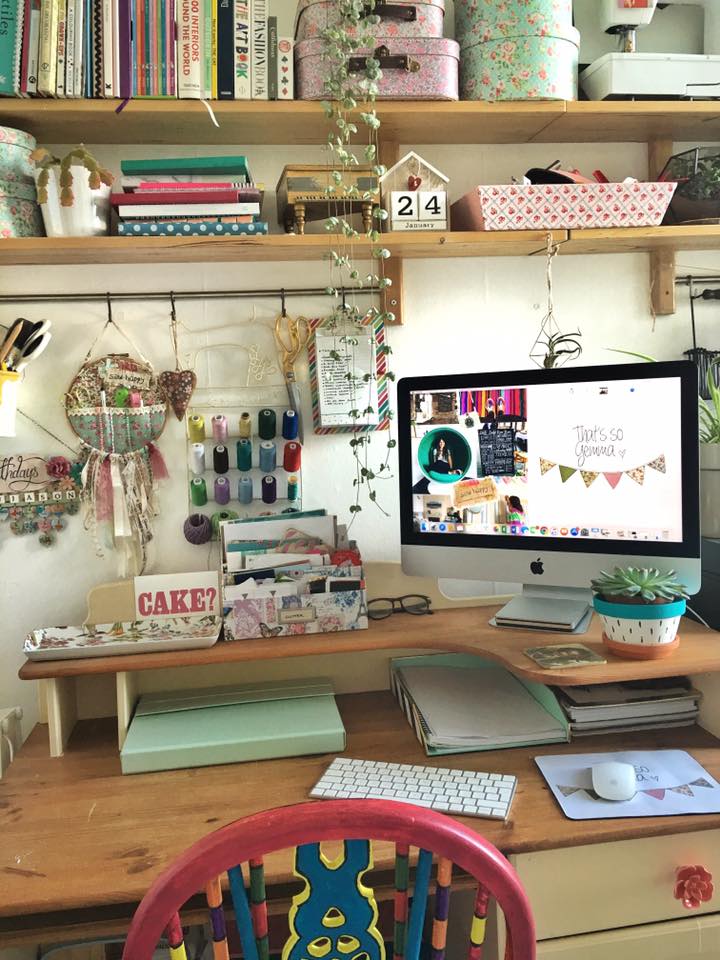 To keep you up to scratch and to give you an idea of what style floats my boat, then this recent post of mine will show show you exactly that.
So here goes…

In my room, I have Ikea shelves that have bars hanging parallel below them. Not only is this fantastic for creating more potential space to store things, but it also saves my walls from having any more holes than necessary. On the shelves I store pretty much ANYTHING (I'll get to that) and from the bars I hang utensil pots, sewing accessories and even more storage shelves. Shelves on shelves… It's a thing!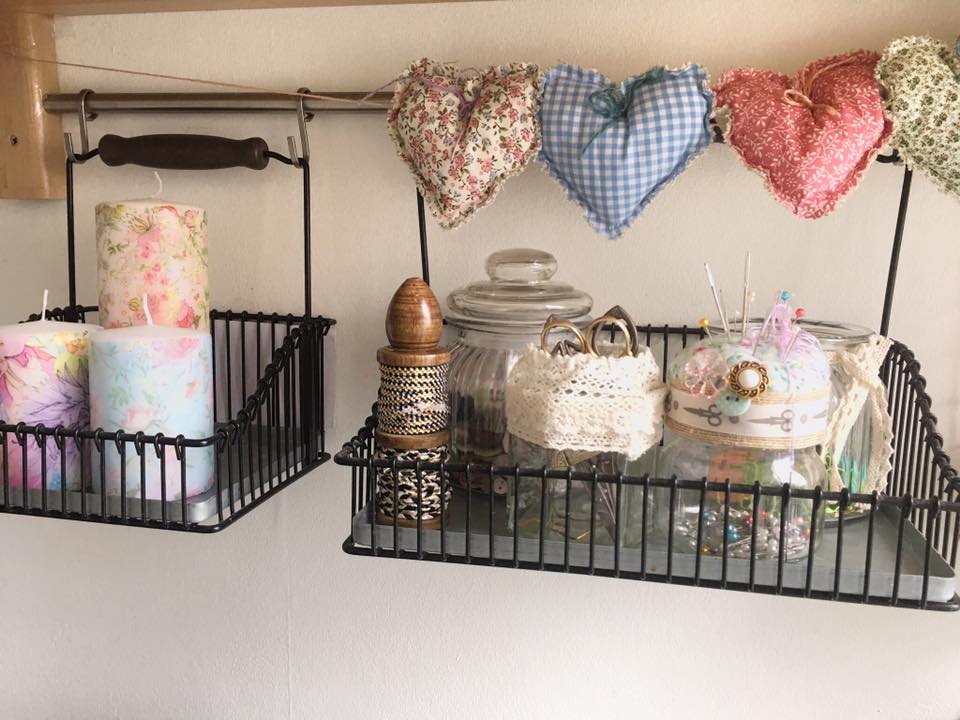 My room is fairly long and narrow, so using shelves is the only way I can store all of my belongings without taking up too much precious floor space. I like to keep my desk reasonably clutter free (though that is rarely the case) so when I work, blog or do my accounts (woo!) I have a clear space to work on. Over the time that I've had this room, I've found some new quirky bargains that fit in exceptionally well,  including this cage-like shelf hanger for just £3.00 from Flying Tiger.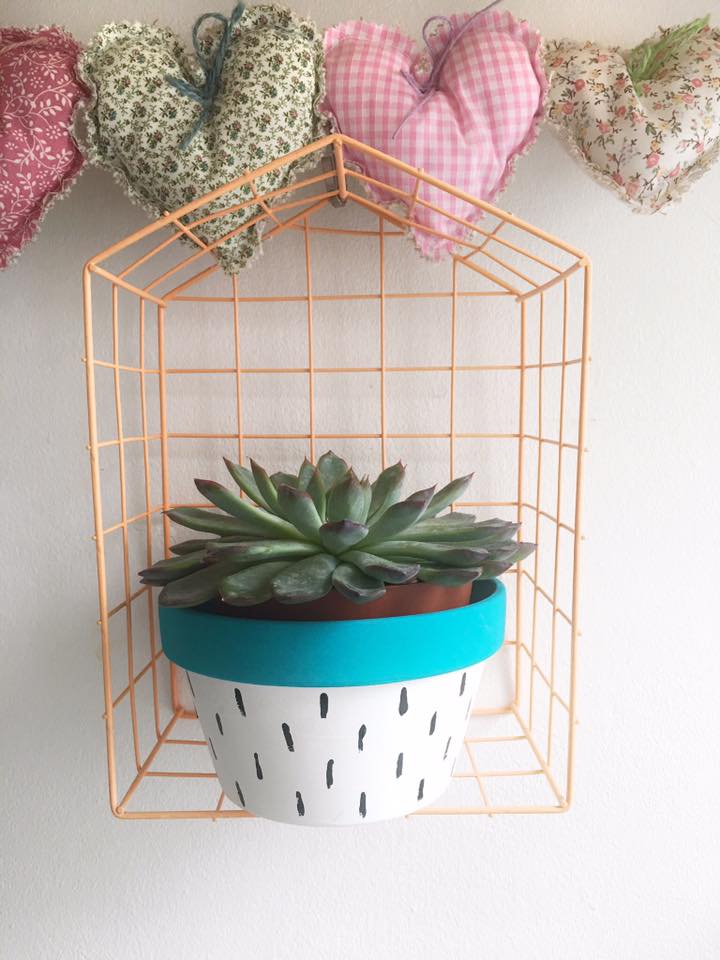 Also, as a lover of plants (I'll get to that too…) I found this 3 tier triangle shelf unit for just £10.00, also from Flying Tiger. My plants were originally sprawled all over a table unit in my room, so this shelf has effectively created more workspace by displaying them all up on the wall. These kind of shelves would be ideal for holding small, clutter-looking items. With a fun and unique appearance, you could arrange your belongings as you wish and make it a great feature to your work space.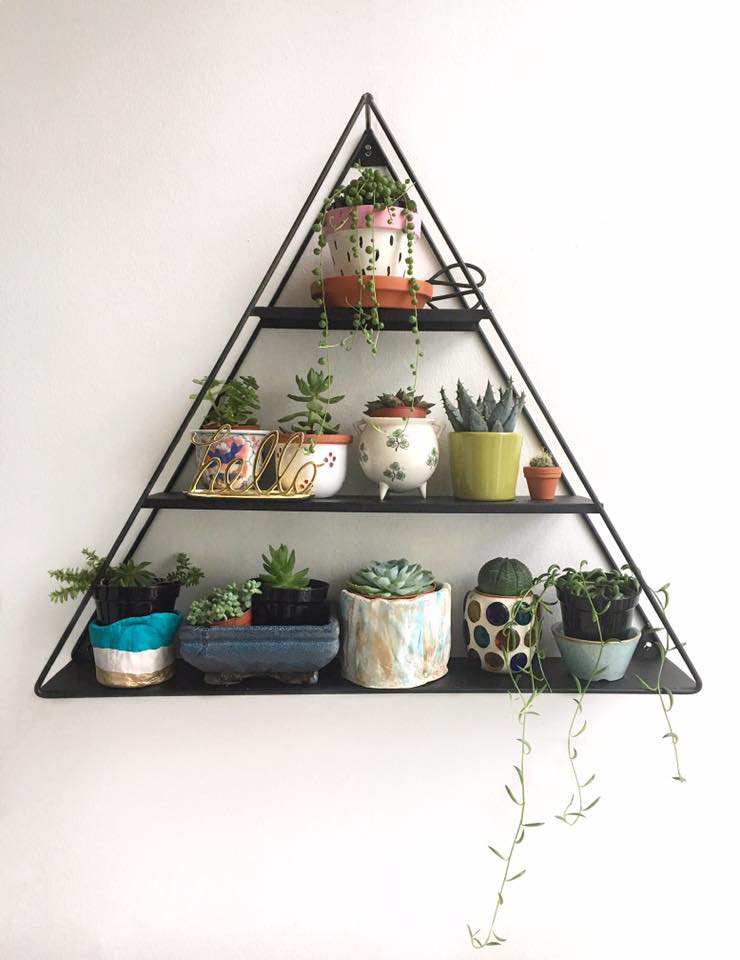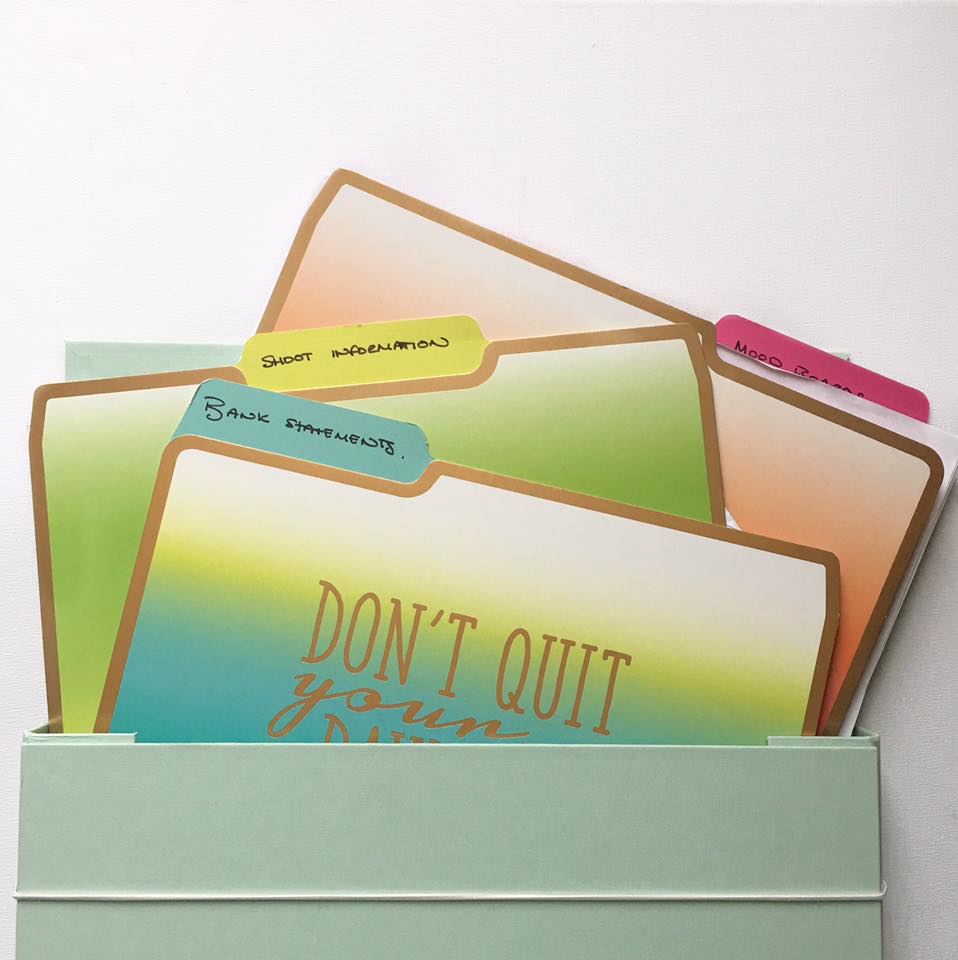 I know this sounds pretty standard, but keeping everything organised in folders or journals really does help. From my experience, you can only keep an office looking organised if everything within it is also organised. I've found some funky file dividers from TK Maxx in the past and also tons of planners, journals and diaries to keep on top of to-do lists and filing. I'm a huge fan of anything stationery so I pretty much have a different journal for different topics in my life.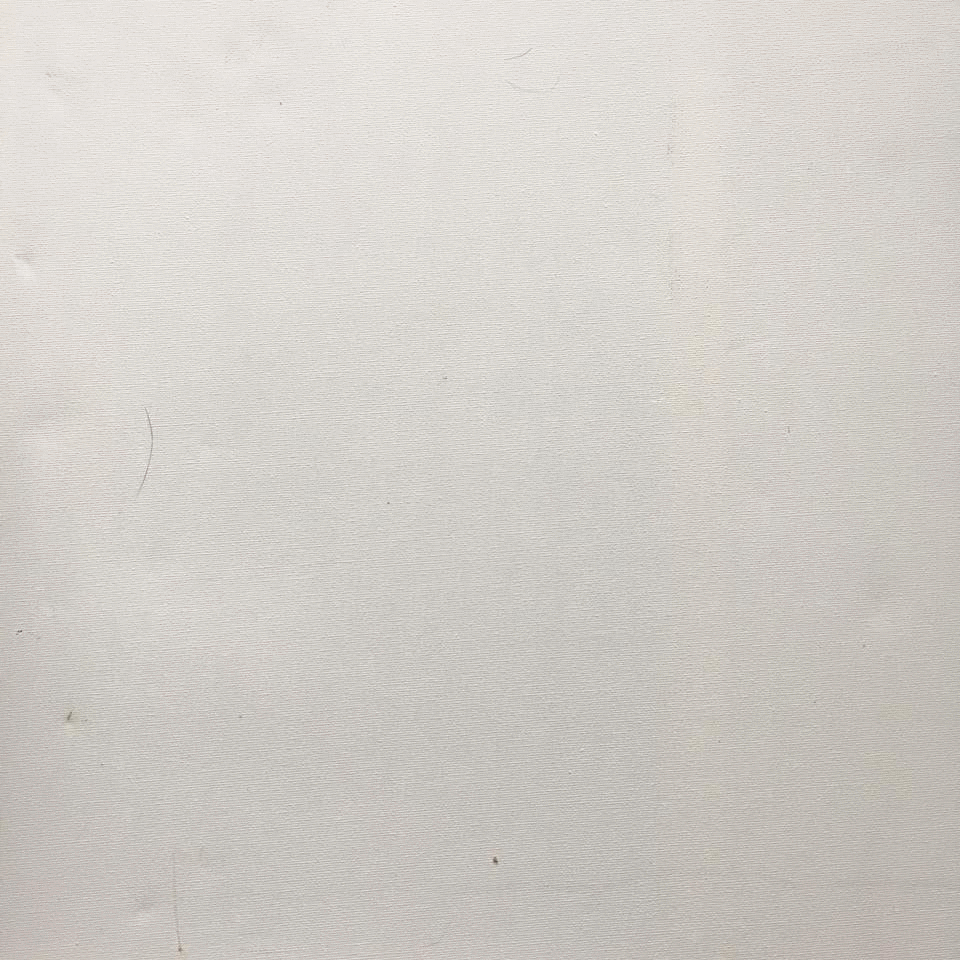 Some of my folders include spaces for my work; including mood boards, shoot information and remittance advice slips, and other folders are for bank statements, car insurance documents or invoices. You know, the exciting stuff….
I've also found a fantastic receipts folder from Busy B, so if you need to keep track of your purchases, then I highly recommend you check it out here.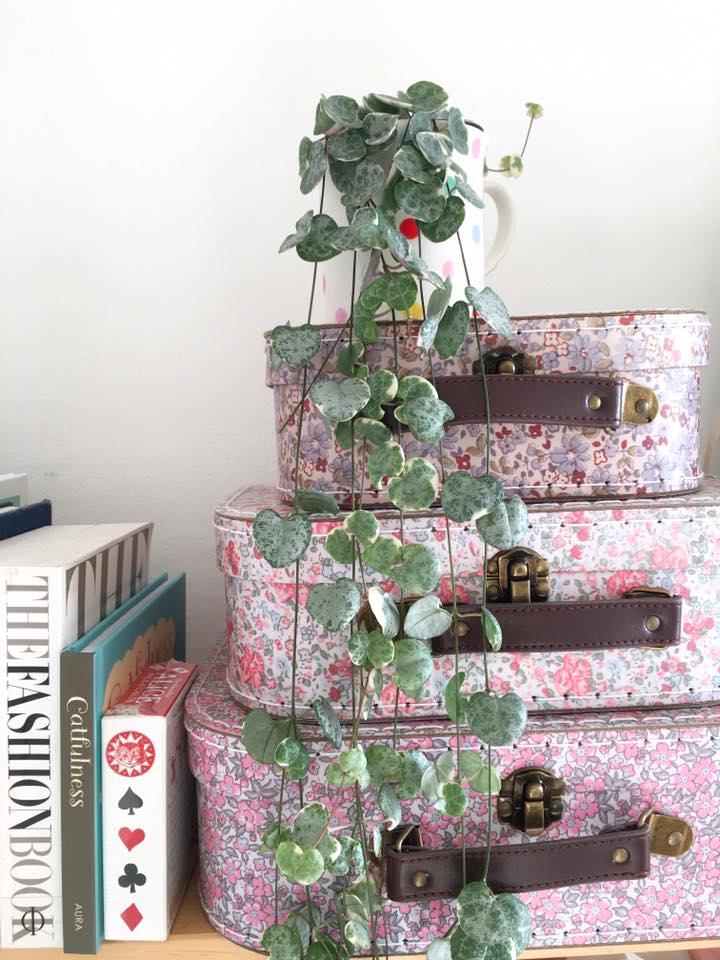 Storage boxes are now your new best friend. Overkill with the storage boxes, stack storage boxes on storage boxes and never pass a storage box in a shop without contemplating buying it.
Storage boxes are FANTASTIC for giving an illusion that everything is under control. They keep everything looking organised and also create even more space for you to hoard things. As a crafter, I need endless amounts of boxes to store things away in sections. A box for pens, a box for stickers, a box for beads. a box for threads, a box for washi tapes… Seriously I'm going to stop with the list now but believe me, it could go on…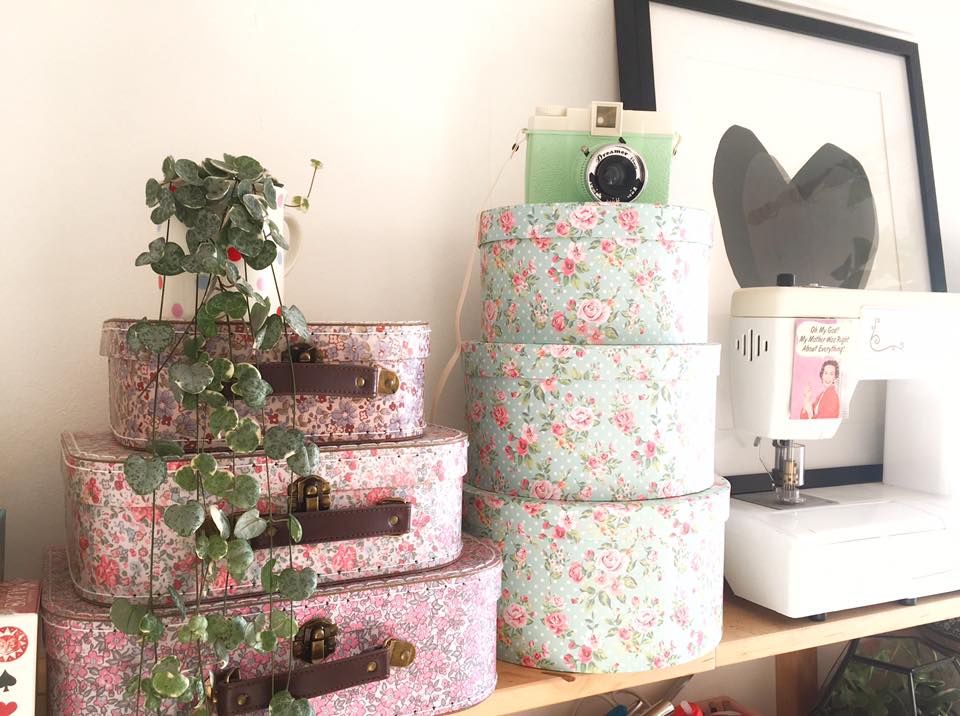 Whether you choose to have bold boxes that make a statement or want to keep it smart and simple there's no excuses for not needing them. Inside the boxes there may be a messy hell, but at least everything is in it's place and looks tidy in a box.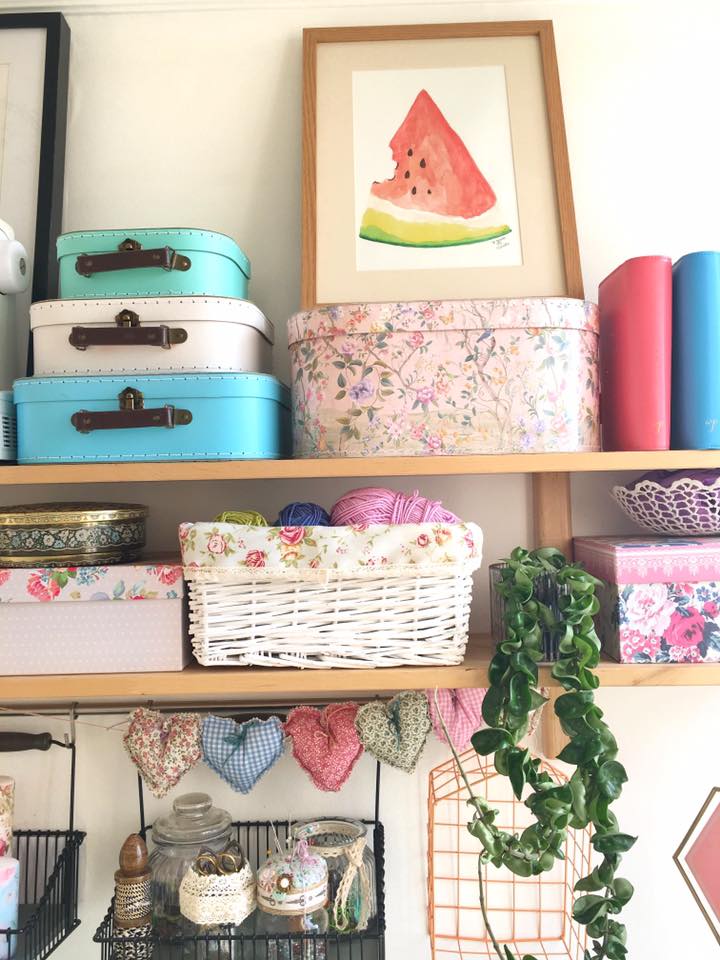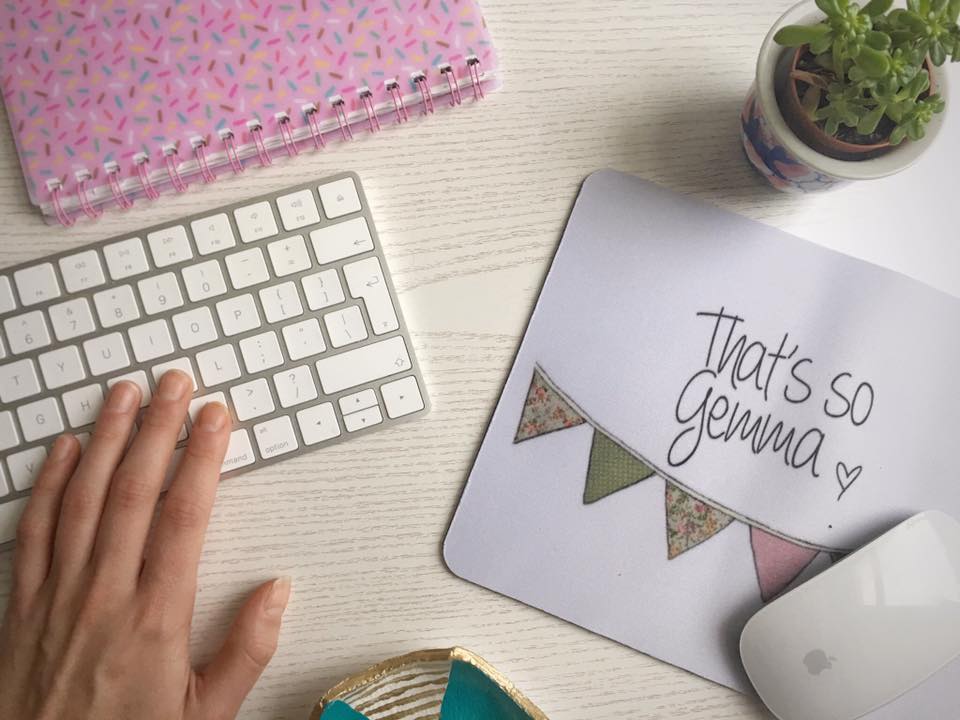 This is a pretty important tip in my opinion. If you're a budding business owner or have your own brand name, logo or blog then OWN YOUR SPACE. It's actually very motivating to have my brand image sprawled around my room, and hey, it's unique. I genuinely believe that in order to create a work space that's right for you, and to motivate you to work and stop you from procrastinating (hey, I know how tough it can be working from home), the you need to make your space more business-y. More YOU.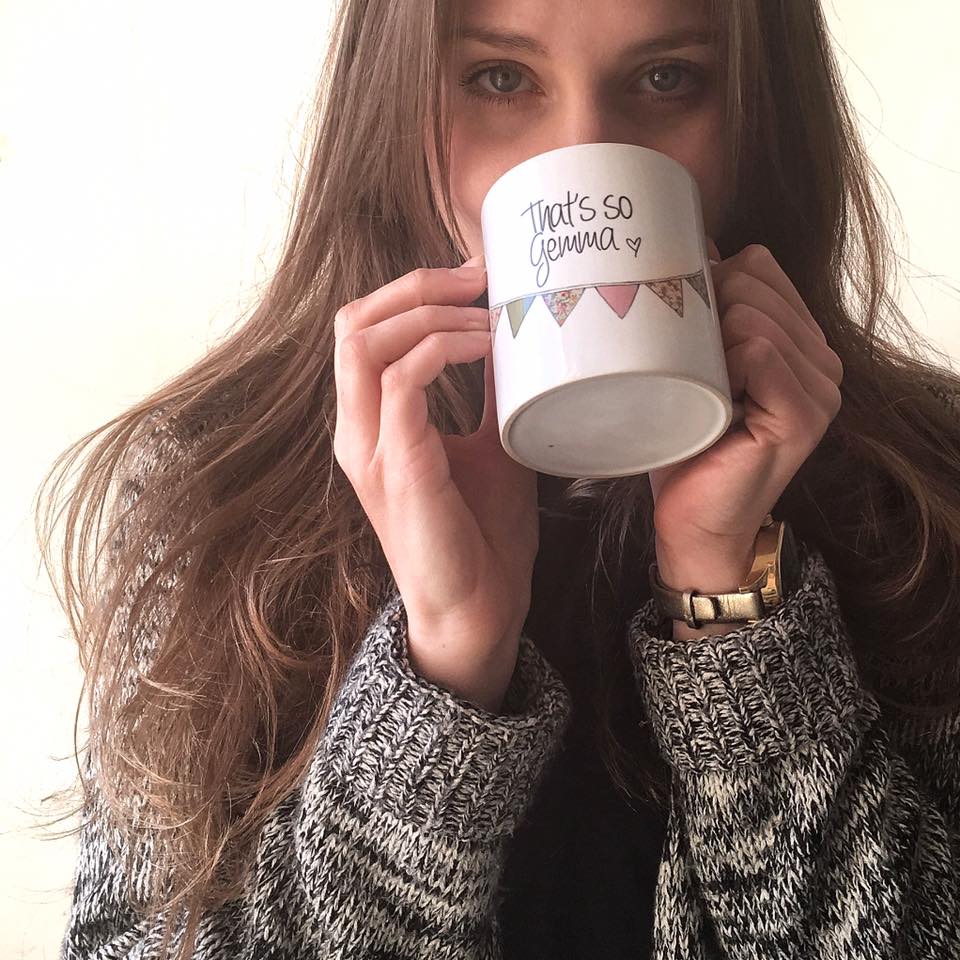 I purchased all of my personalised items including the mouse matt and the mug from Vistaprint… If you catch them during a sale, you're sure to get a bargain!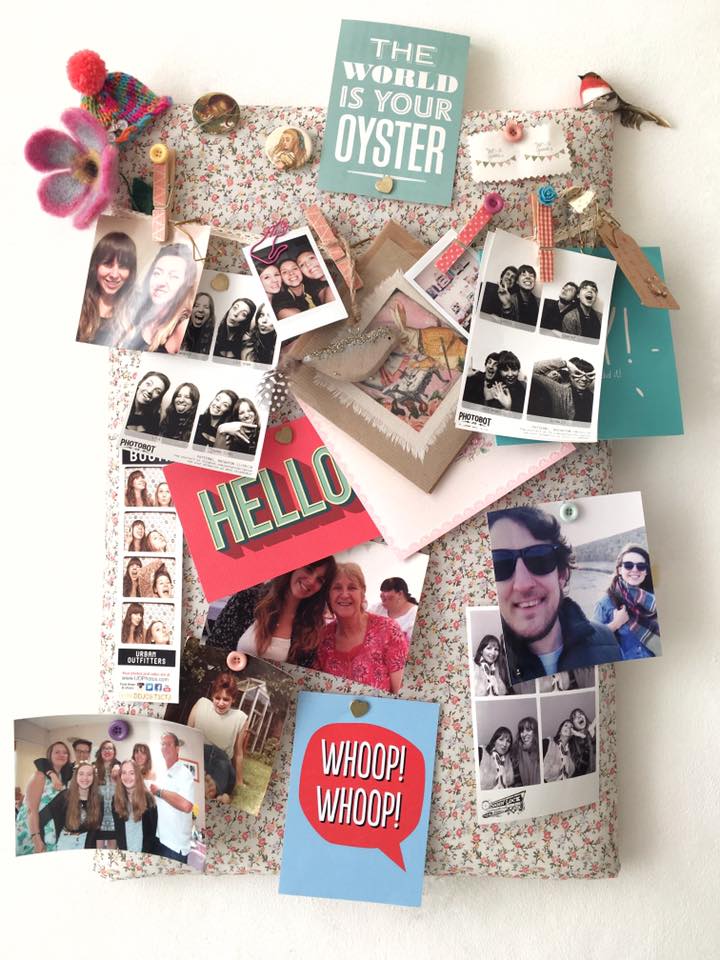 Although I like to keep my work space quite practical and worky-ish, I still like to have personal memories and souvenirs up on my walls to make it my own. I guess it's like marking my own territory. Of course, I have photos and prized possesions scattered throughout my whole home, but bringing a bit of me in to my work space really makes me feel at home.
I made all of my noticeboards on a super cheap budget, so if you're interesting in adding some handmade touches to your space then you can find the above noticeboard tutorial here and the DIY peg frame tutorial below here.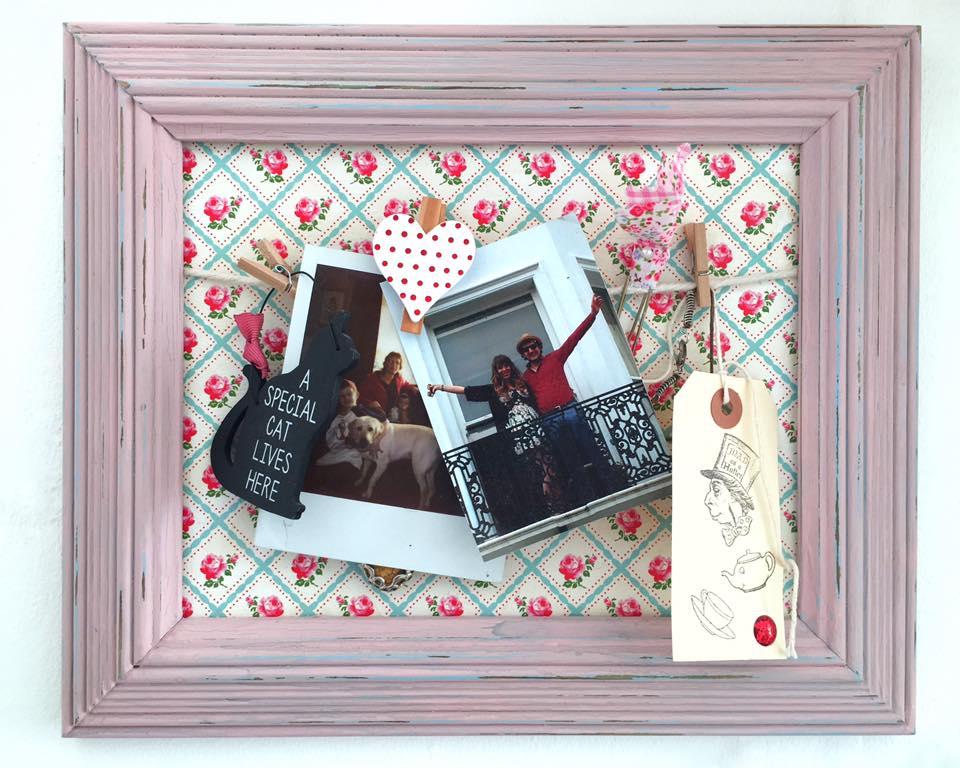 I'm also a huge fan for the handmade mood boards, so every year I make a canvas filled with my goals and aspirations for the year. If you write it down or make a note of it, it will motivate you to make it happen. You can find an example of one that I made right here.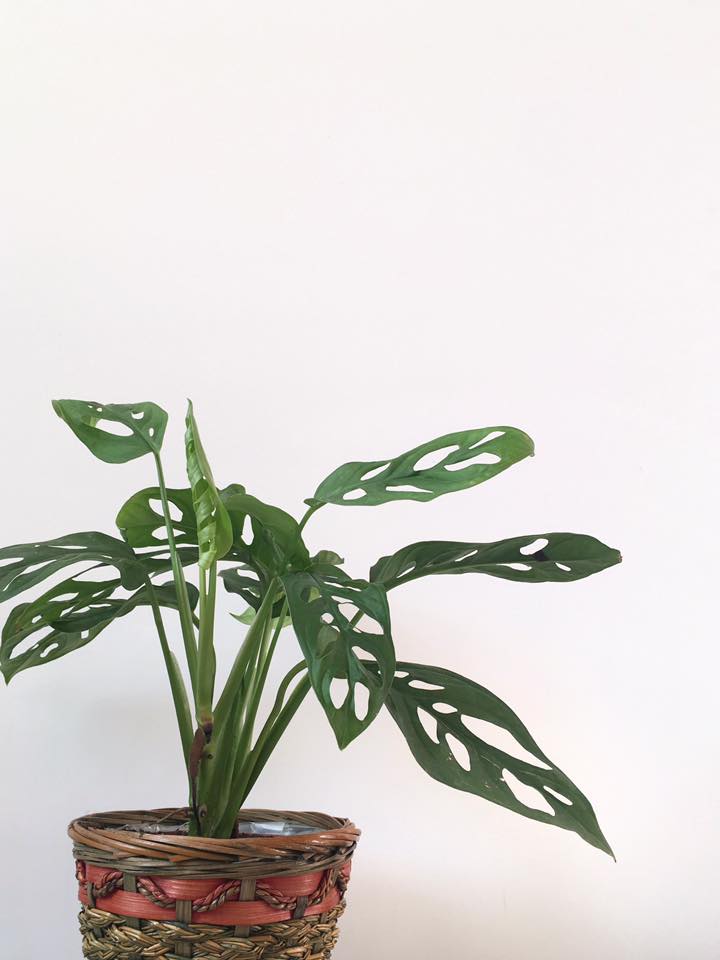 Now this may not be for everyone, but it's certainly for me, so hopefully I can persuade you in to thinking otherwise. I'm sure you may be wondering how having a plant could potentially make your work space 'ideal'. Well…
Plants are air-cleaning and air-purifying so they instantly do the double duty of clearing out pollutants in your indoor air AND, they look nice. I can honestly say that since having added some plants in to my office, I have instantly felt more calm and at home. Granted, I have an excessive amount, but just one plant would safely do the trick. Plants add a certain touch of nature and life in to a room which naturally makes you feel more at ease. So, get some plants people!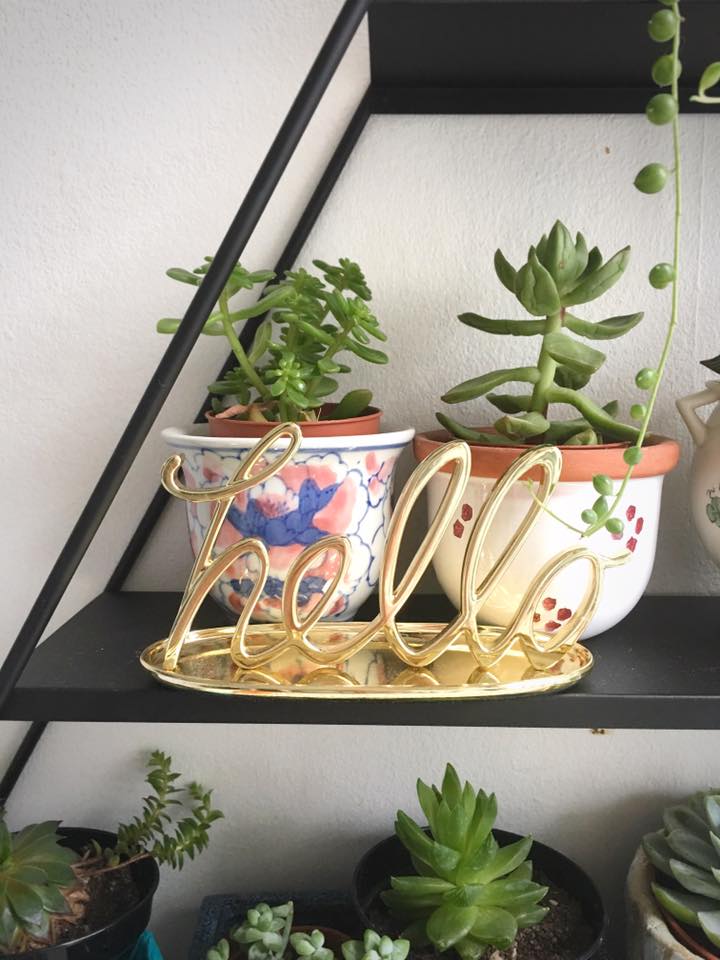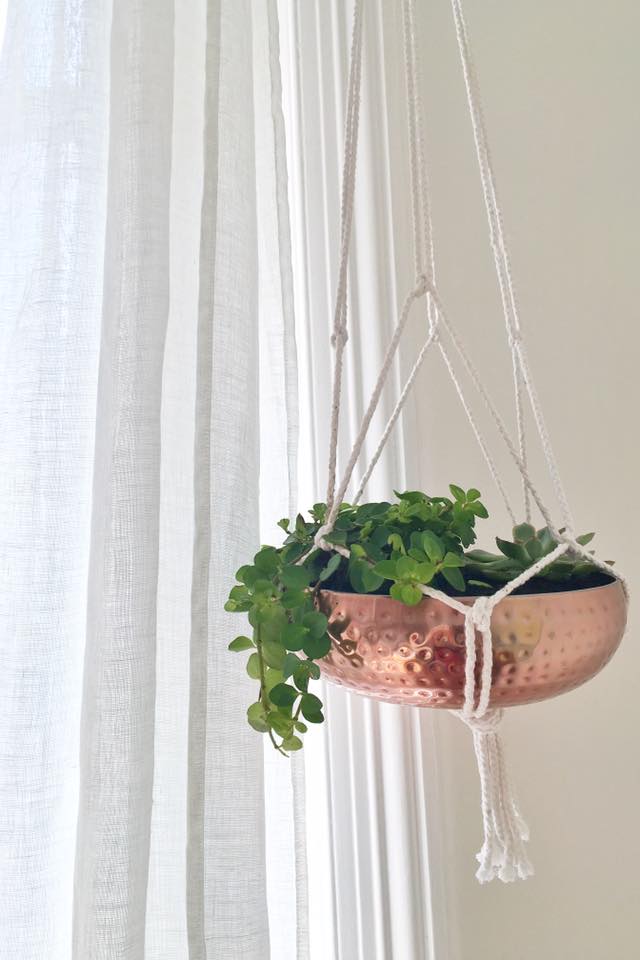 If you want to learn how to make a handmade macrame plant hanger then you can find my tutorial here.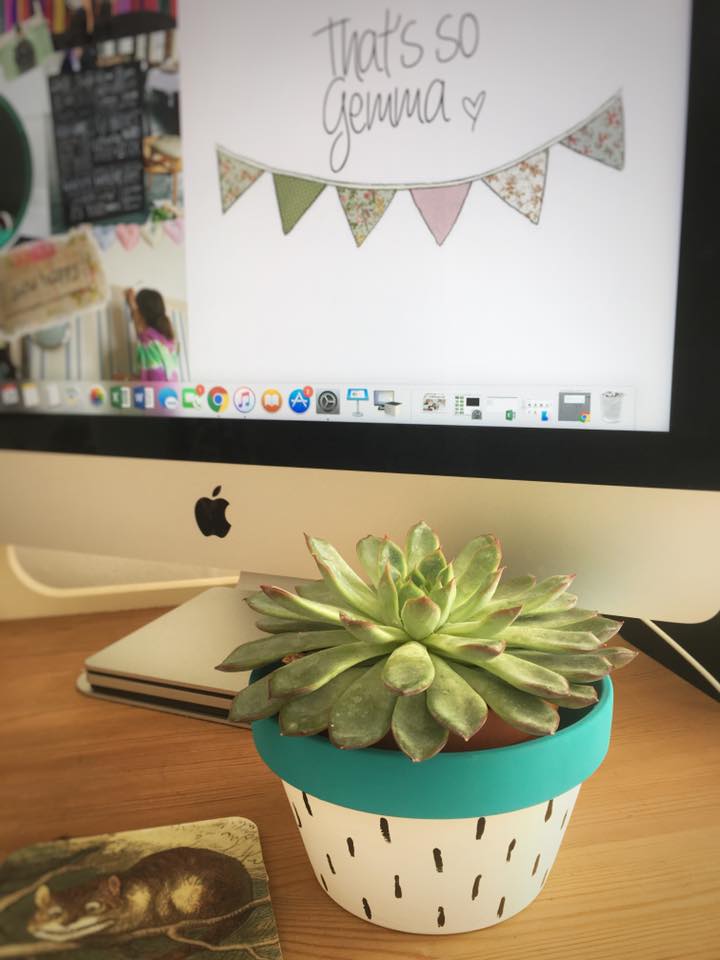 So there we have it. 6 hot top tips for creating an ideal and unique work space. These are all things that I have gradually learnt throughout the slow process of getting my office where it is today. I used to have a small corner of our living to cram all of my stuff in (I know, I know, where did I put it all right?), so I can honestly say that I have learnt these things from experience. Now, if you're in a position where you need to get on top of things and take control of your work space, then hopefully this post has helped. I would of LOVED to have known these things but it all eventually comes together with trial and error.
How does your work space currently look?
Have you got any top tips you would like to add, to further help others?
What's your experience with de-cluttering and getting shizz organised?
Please, comment below!