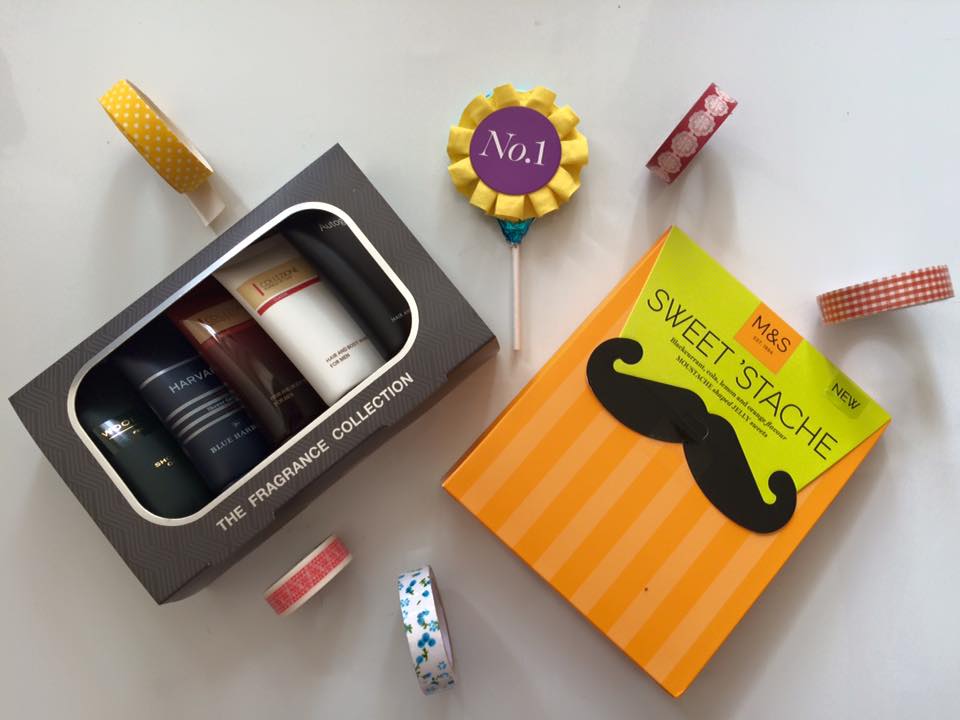 It's Father's day! First of all a very Happy Father's Day to all the wonderful Papa's out there! Before venturing out for our family lunch in Brighton today, I'm giving you a gift wrapping guide for some super cute presents using just brown parcel paper and a few crafty supplies!
First up, wrap your gifts as neatly as you can in brown parcel paper (super cheap compared to some wrapping papers too!)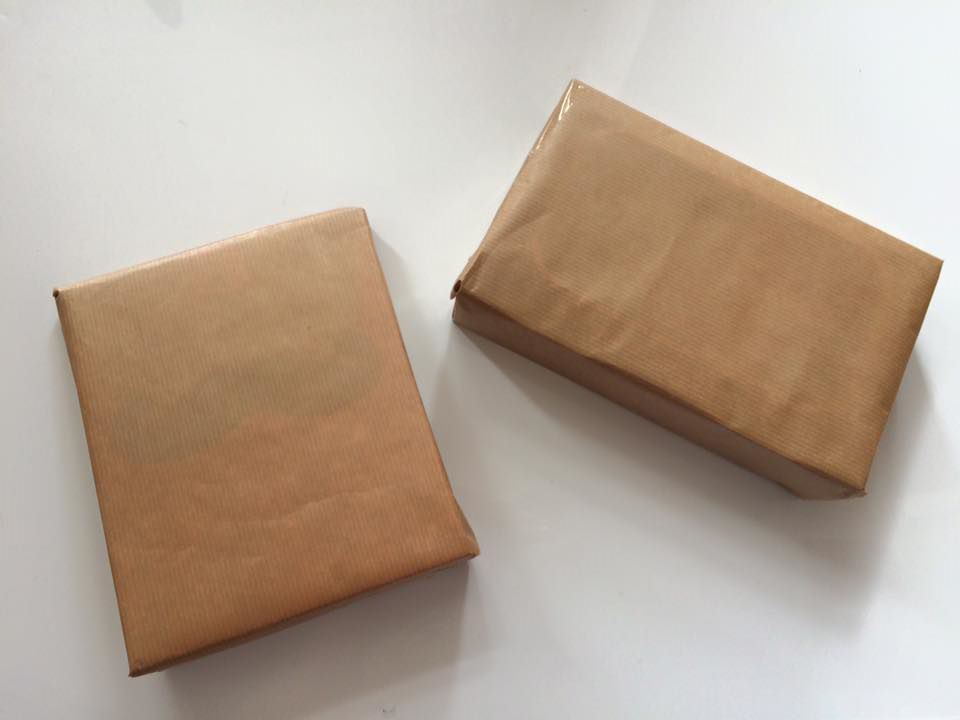 For one present I chose to make some Washi tape bunting using just white string and a mixture of Washi tapes. Cut out a length of Washi Tape, fold over the string then cut out the flag shape…simple!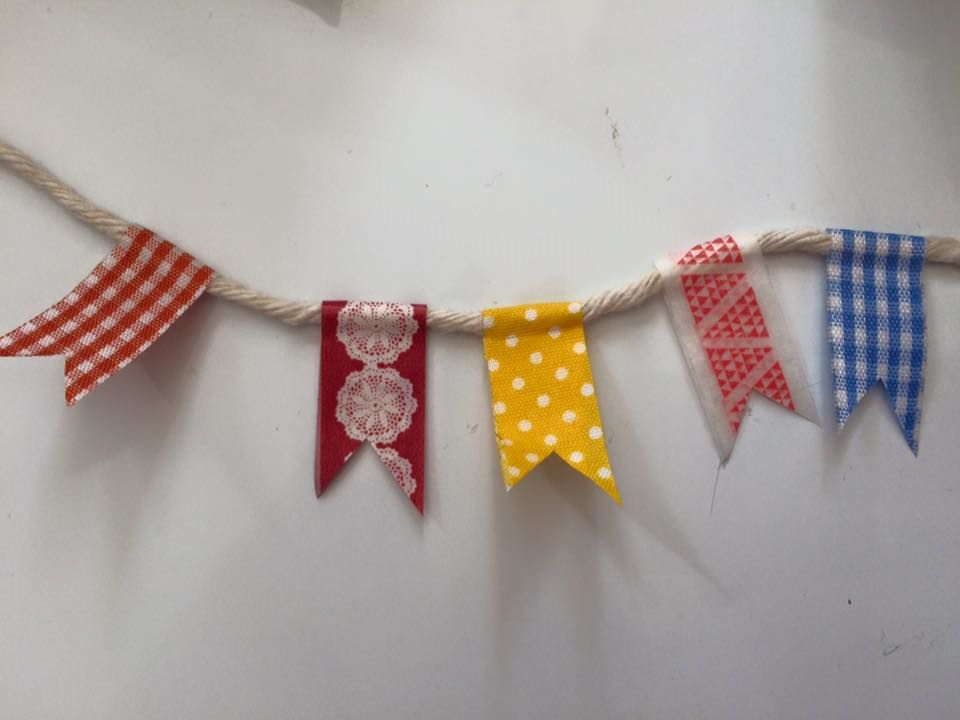 For the next present I chose to personalize it as I know my Dad is a fan of gardening! I found some lovely wrapping paper with gardening accessories printed all over it and used a strip of it to wrap around the present, Then with some polka dot fabric tape wrapped around on top, I secured the 'NO.1' chocolate lolly for extra decoration!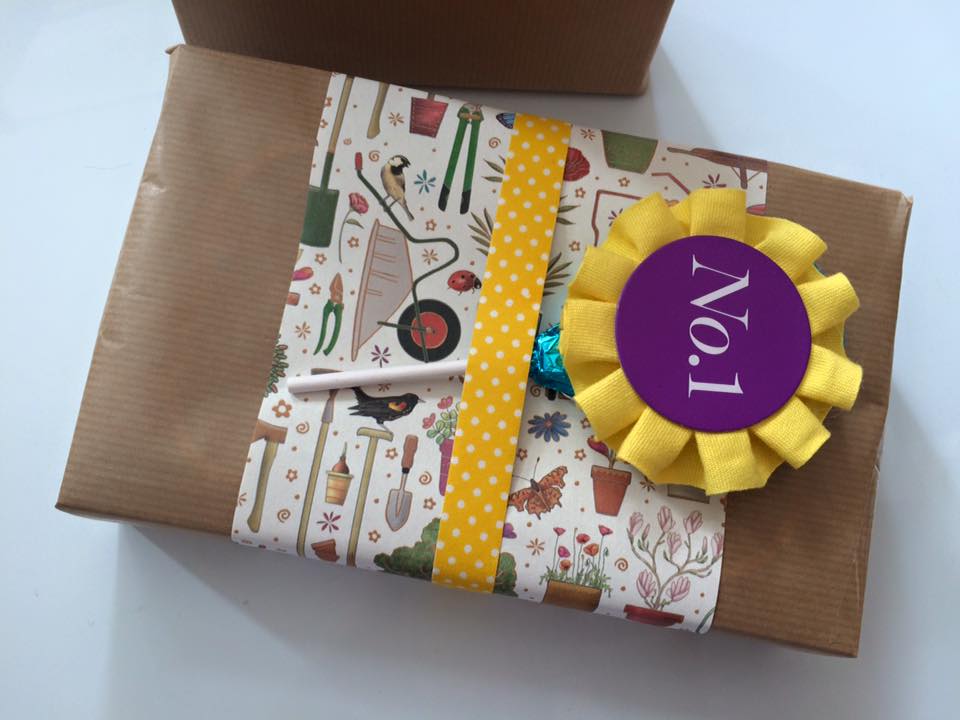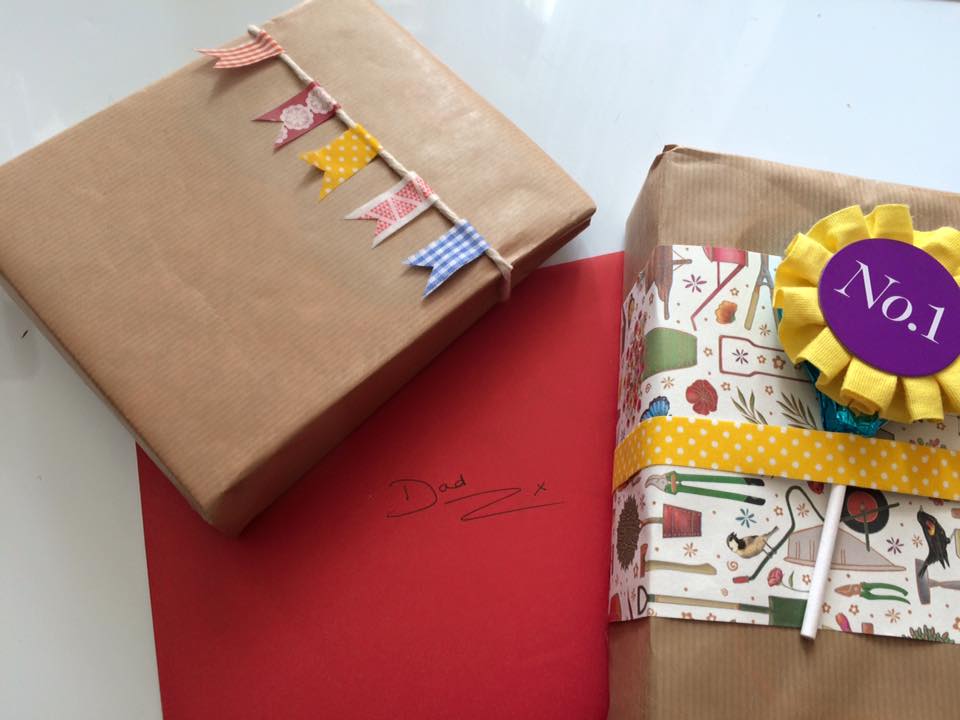 One happy Daddy!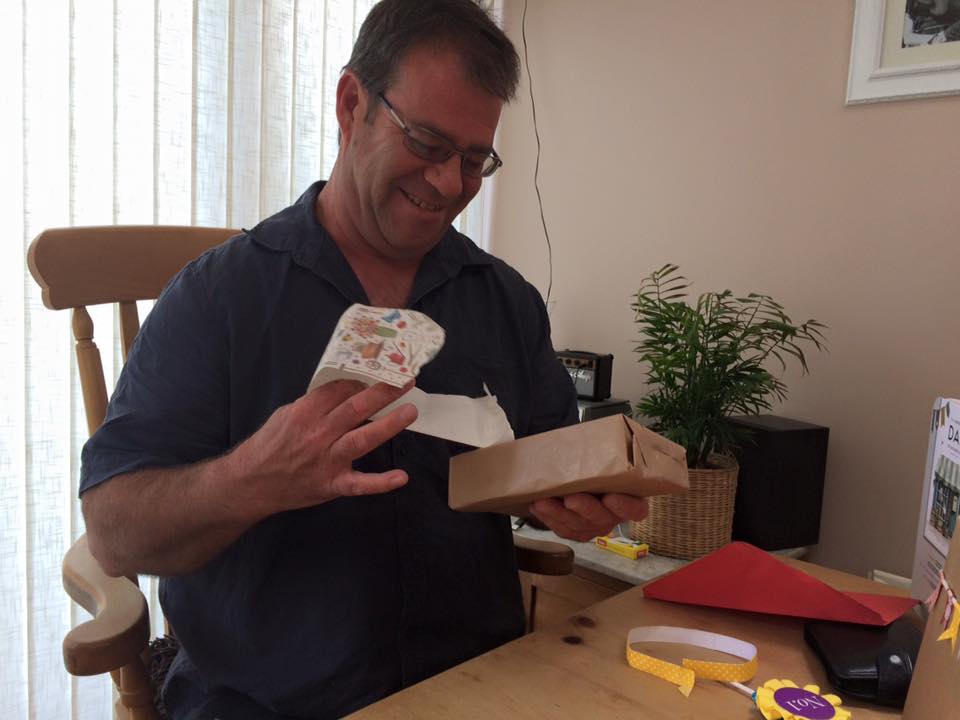 Happy Father's Day Dad!