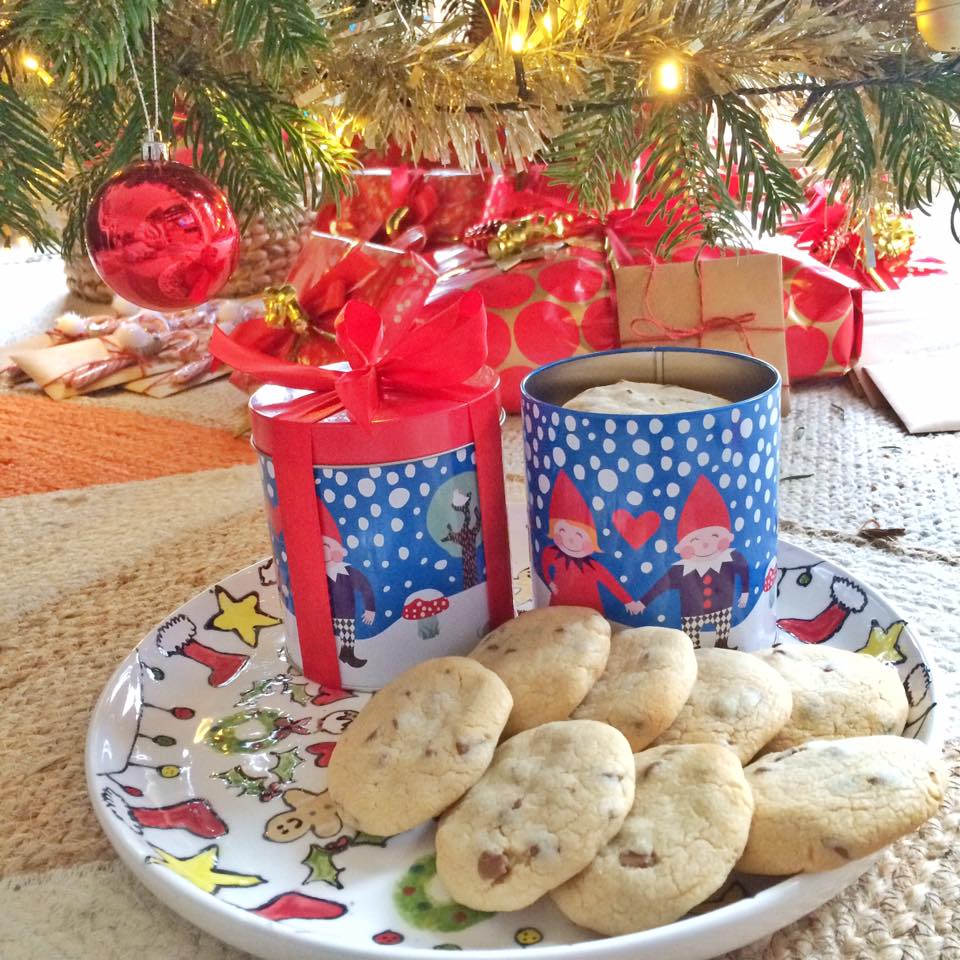 Yum yum yum! I've been baking my scrummy cookies again today, ready to give to family and friends that I am seeing this week. They make the perfect gift stacked up in a festive tin!
I found the tins in Tiger Stores for just £1 each, an absolute bargain as they will be perfect to keep Christmas treats in for more use once the cookies have all been gobbled up, which wont take long i'm sure!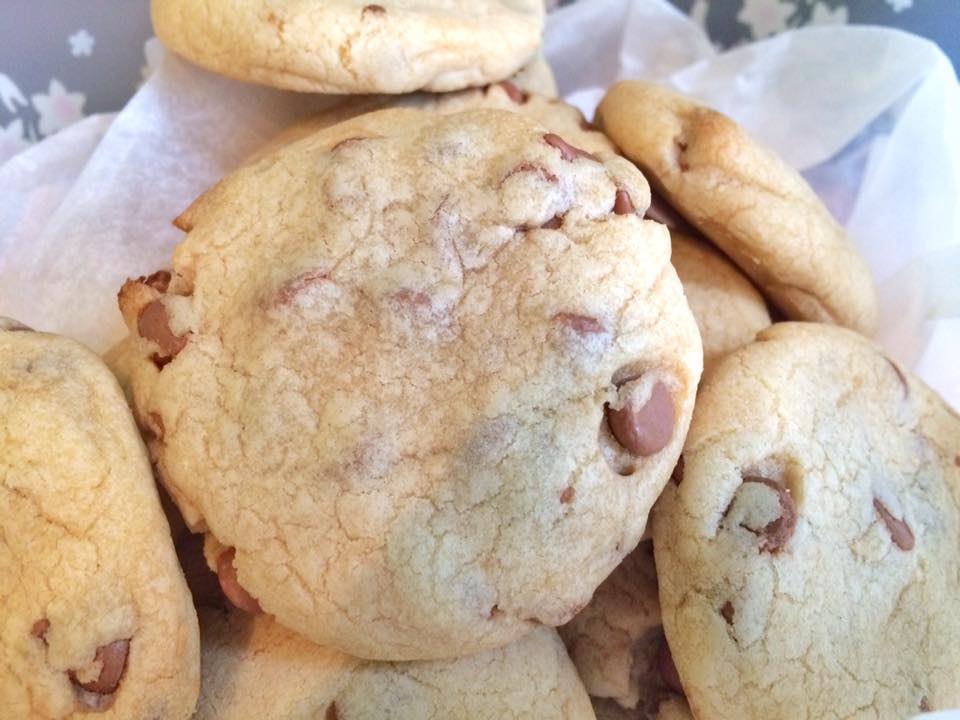 For the full recipe on how to make these sweet gooey cookies head over to my tutorial post I wrote earlier this year here.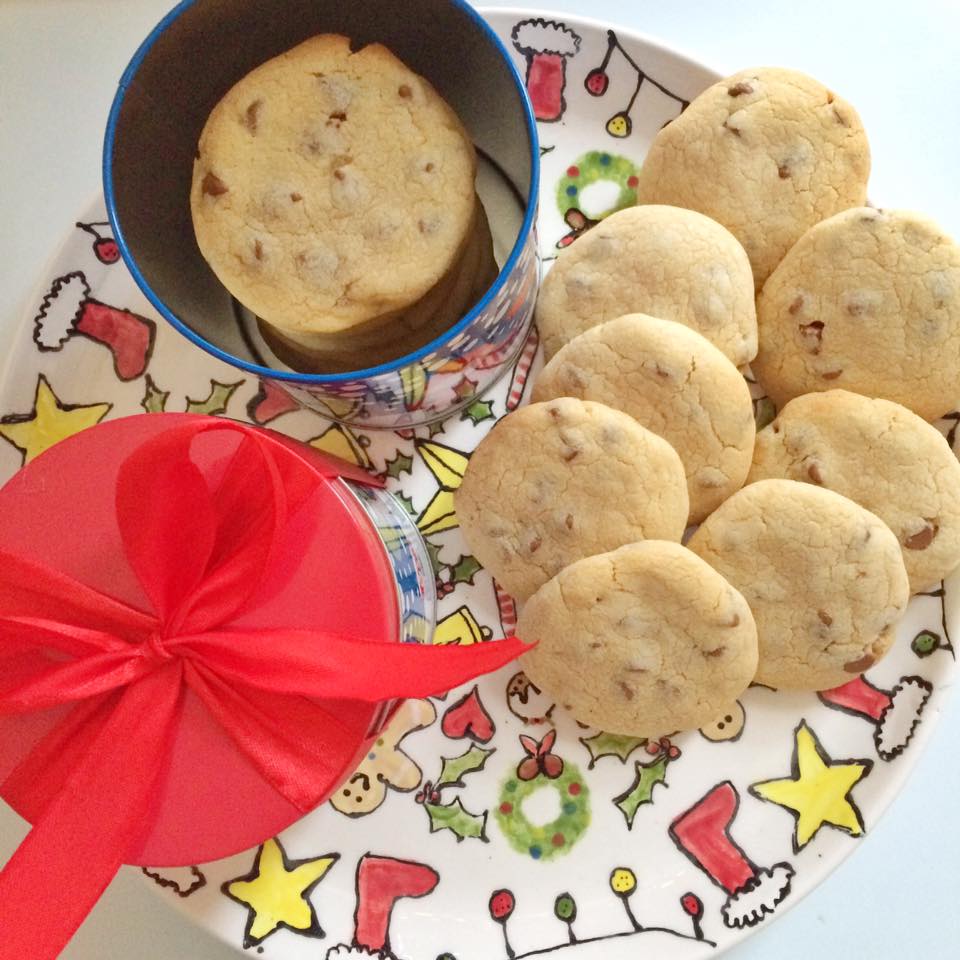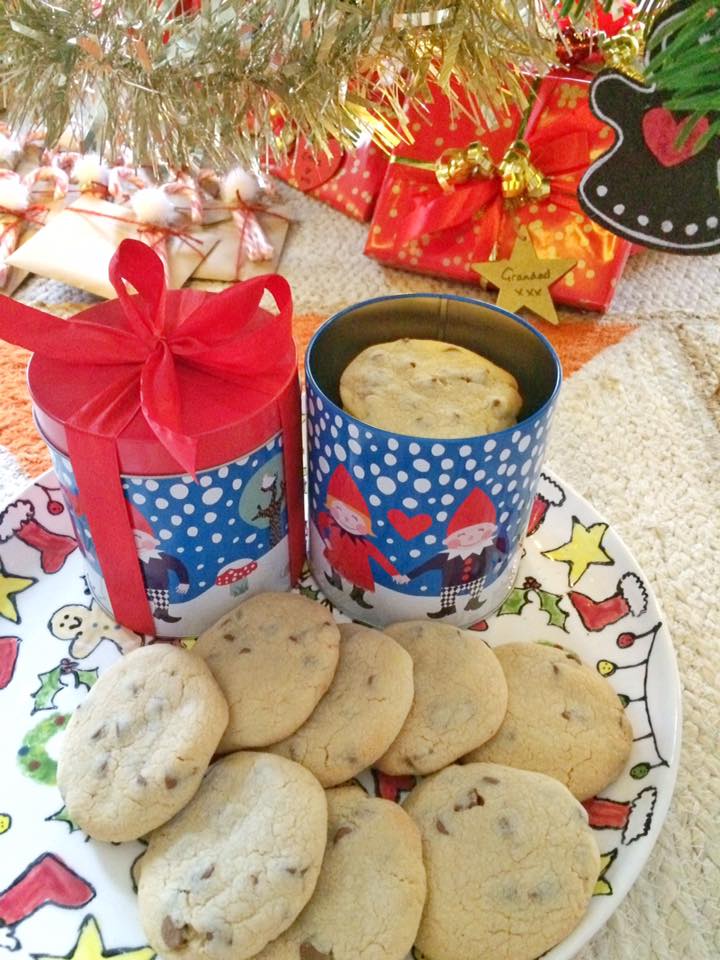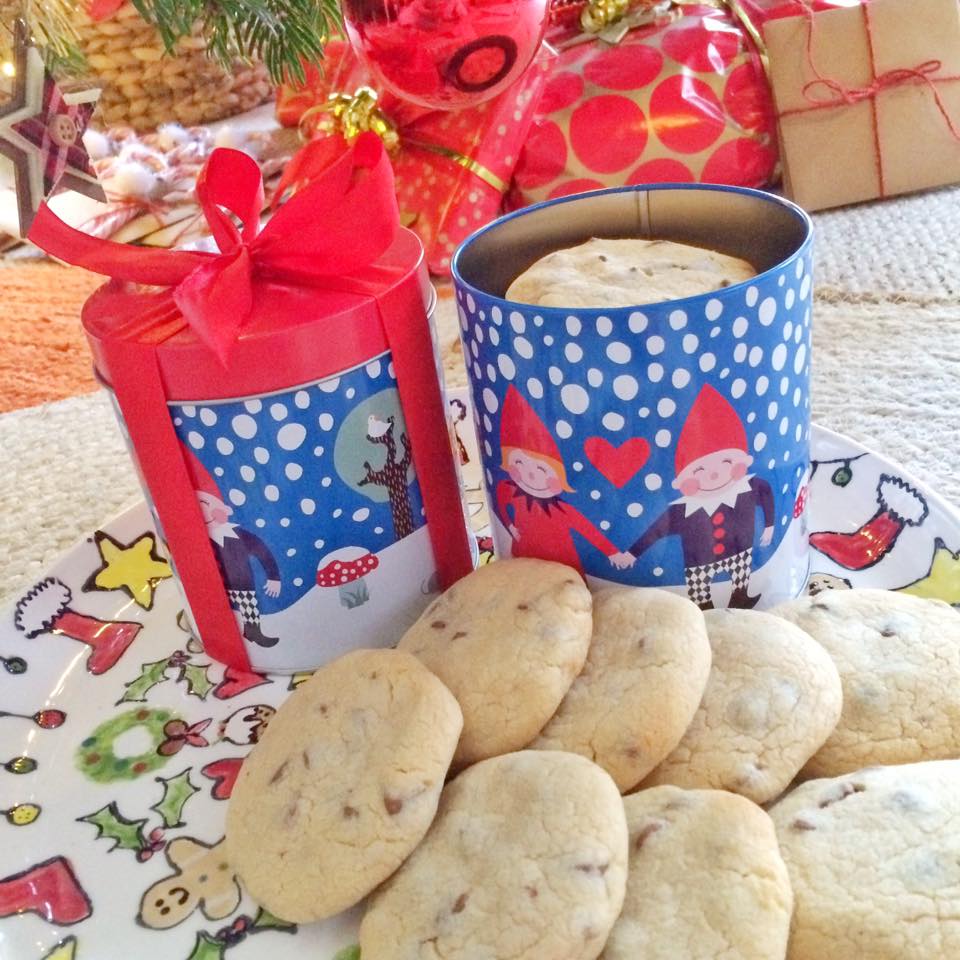 Yummy yummy, in my tummy!