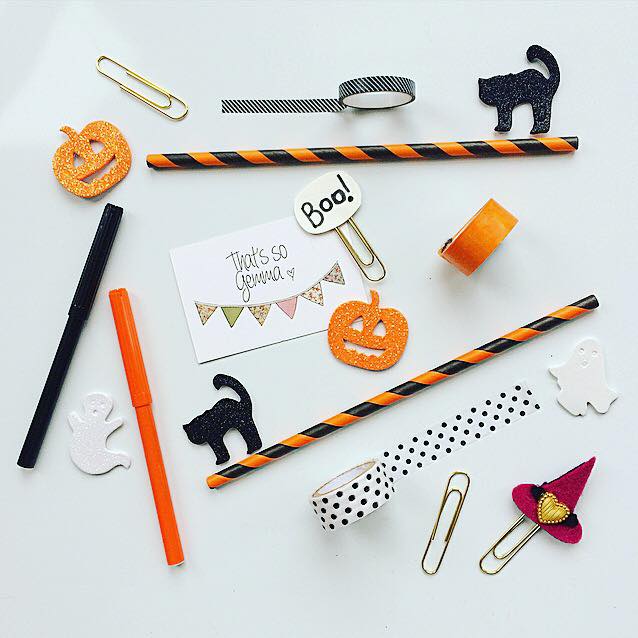 YAY! Halloween is approaching and I've been really excited about preparing for this post! Over the past week I have been transforming my planner dashboard to suit the scene with a handmade dashboard insert, some spooky paper clips and lots of stickers!
I LOVE this time of year when Autumn is well upon us, leaves are falling and there are clusters of brown, red and orange glows all around us BUT I also love this time of year because it's the build up to Halloween! Who doesn't love carving a pumpkin or having an excuse to dress up in something scary, watching a horror film or eating pumpkin pie?! This. Is. Halloween!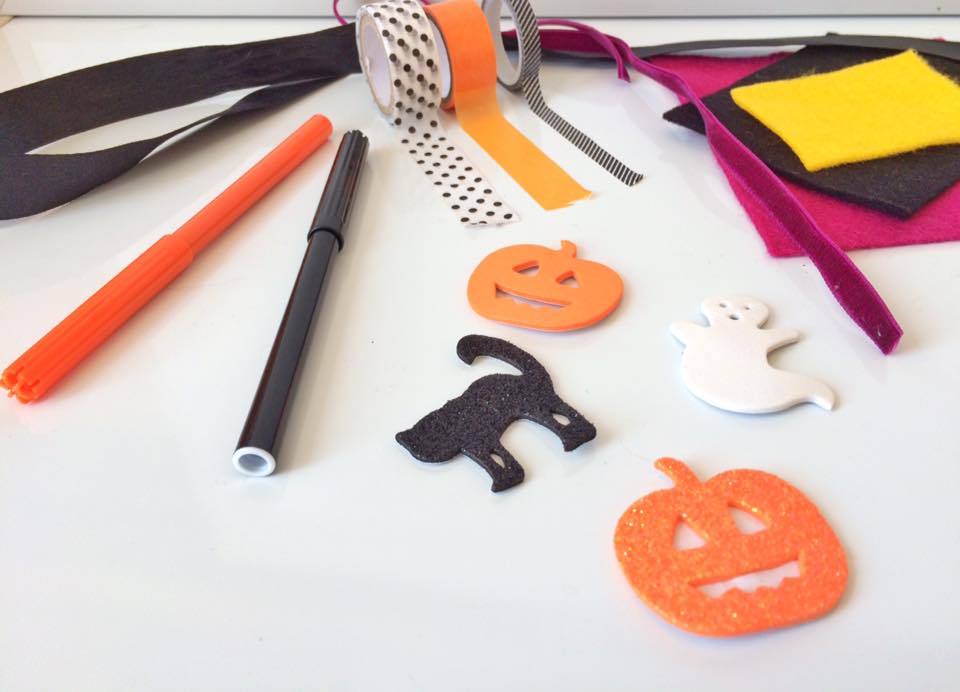 It really is quite hard to go in a shop and NOT see anything Halloween related so as you can tell, spooky craft supplies are quite easy to come by at the moment!
I found some foamy stickers in the shapes of pumpkins, black cats and ghosts at a really low cost, and knew they would be ideal for my next crafty make! I started by sticking them on to some plain felt to thicken them and then cut around the edges to form their original shape.
I also wanted to create a witches hat to add to my selection and created it from scraps of felt I had and a heart shaped embellishment.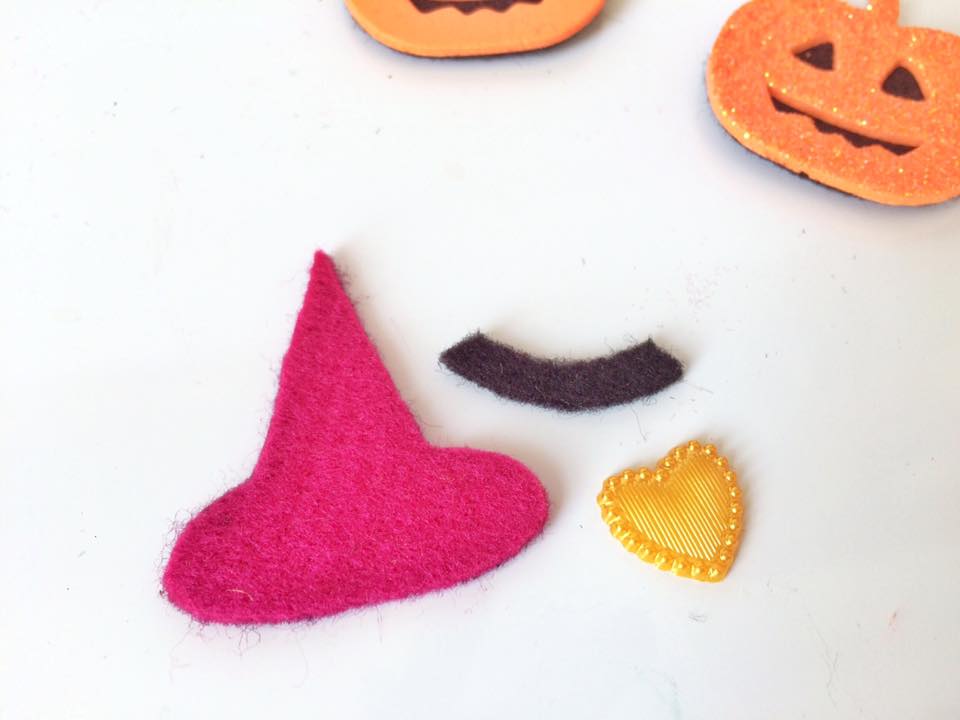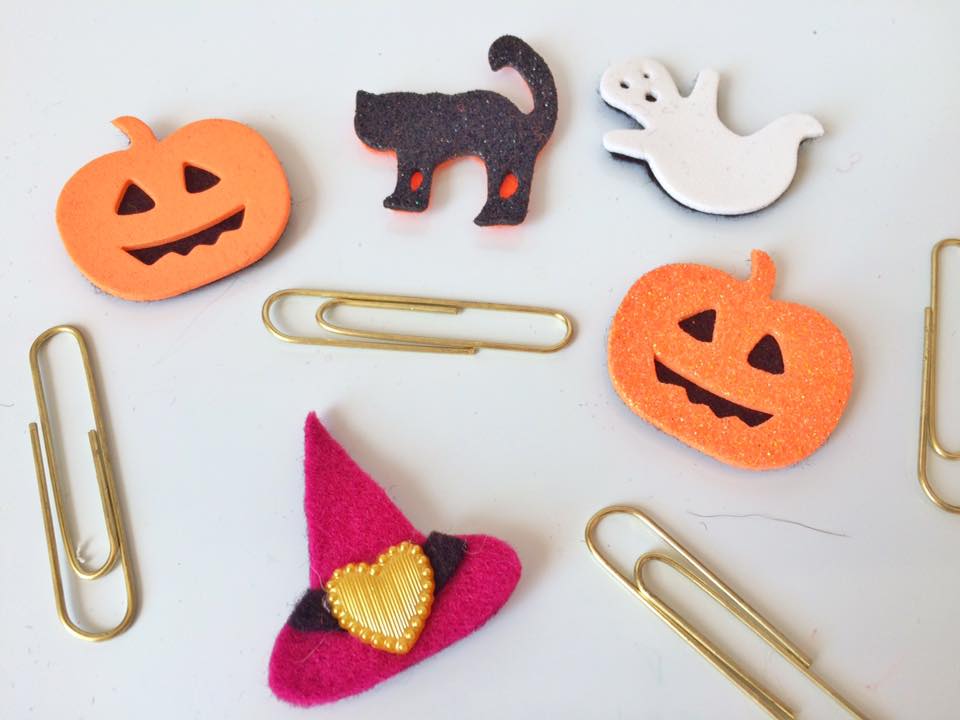 I then dug out some large gold paperclips I had stashed away and used my glue gun to securely attach them to the back using a small piece of felt to cover up the glue.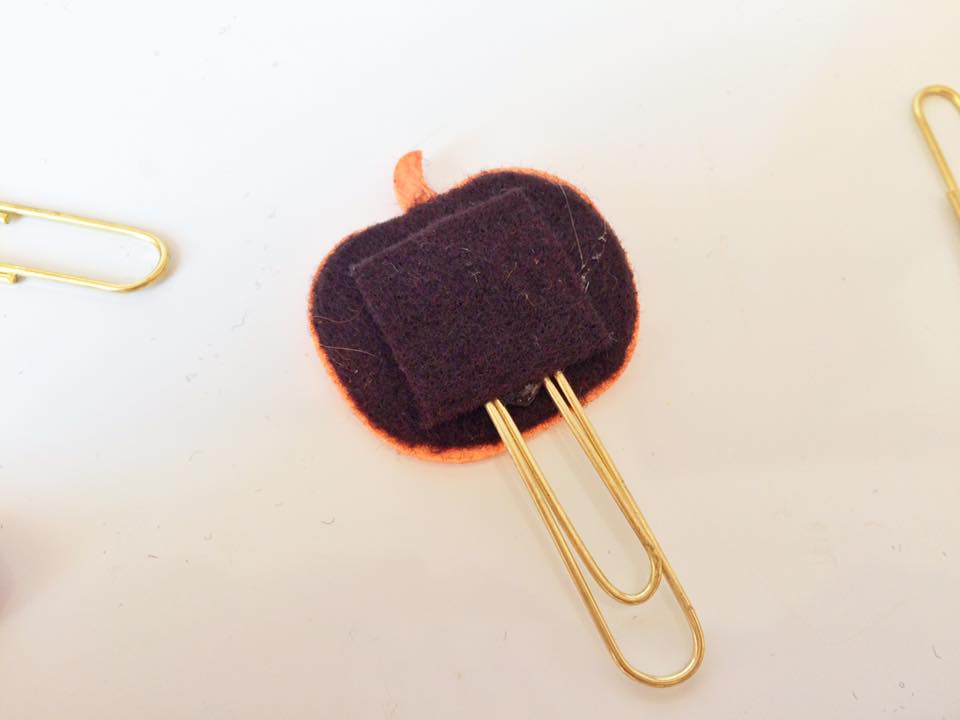 Easy peasy! Brand new Halloween paperclips made in under ten minutes!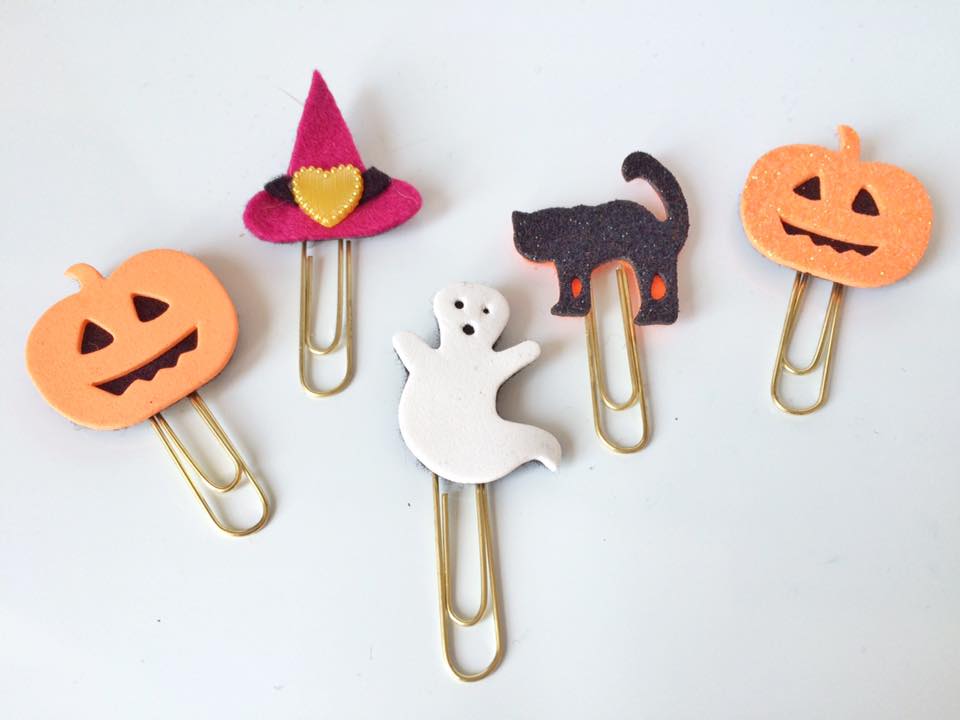 I aslo created a different style of paperclip using the same technique from my Make & Create Fabric Paperclips post using two different colours of ribbon.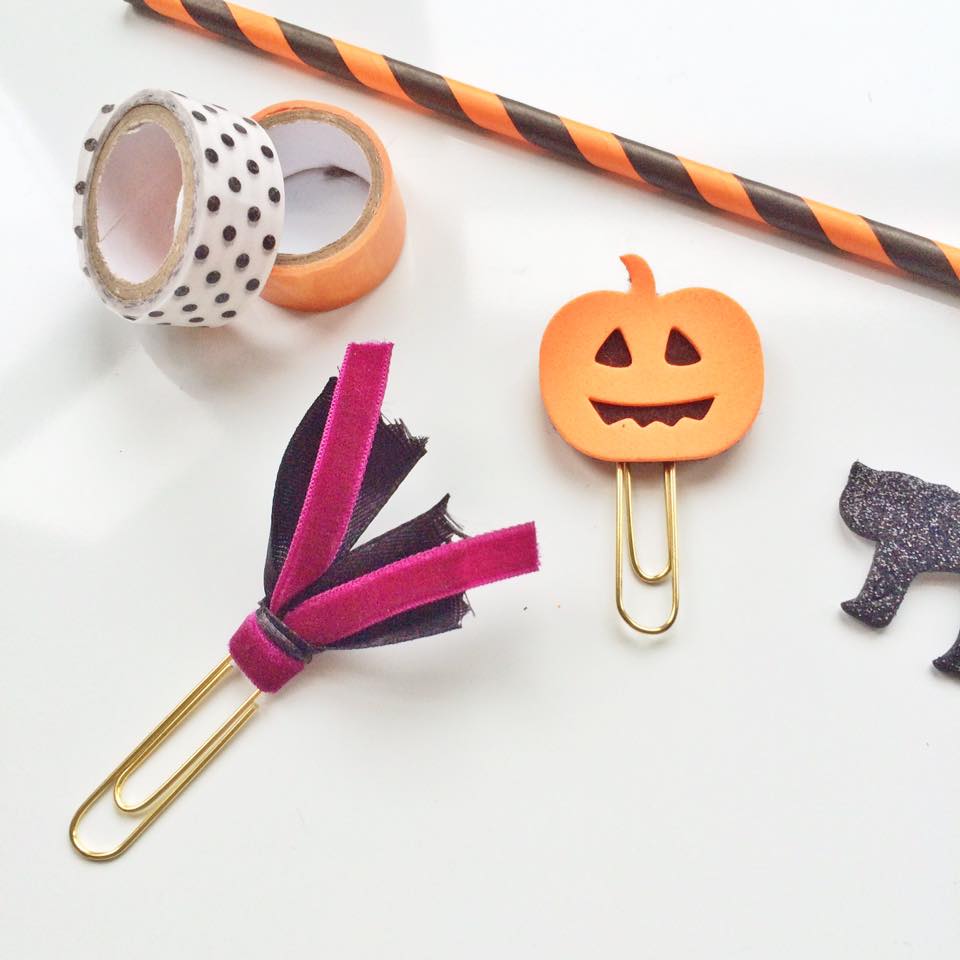 I drew my Halloween dashboard insert on plain paper and used a previous insert as a size guide.
It took me right back to childhood playing around with felt tips again… I felt like a big kid which was so much fun!
And lastly I created a small Halloween tag to clip to my inside cover using a selection of washi tapes and a black cat sticker.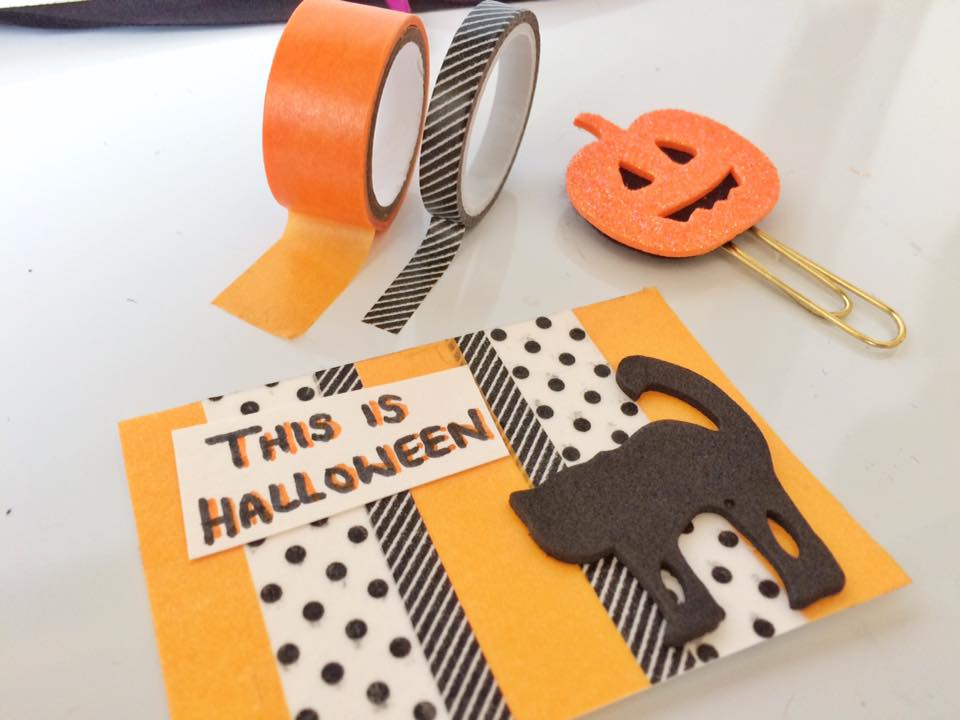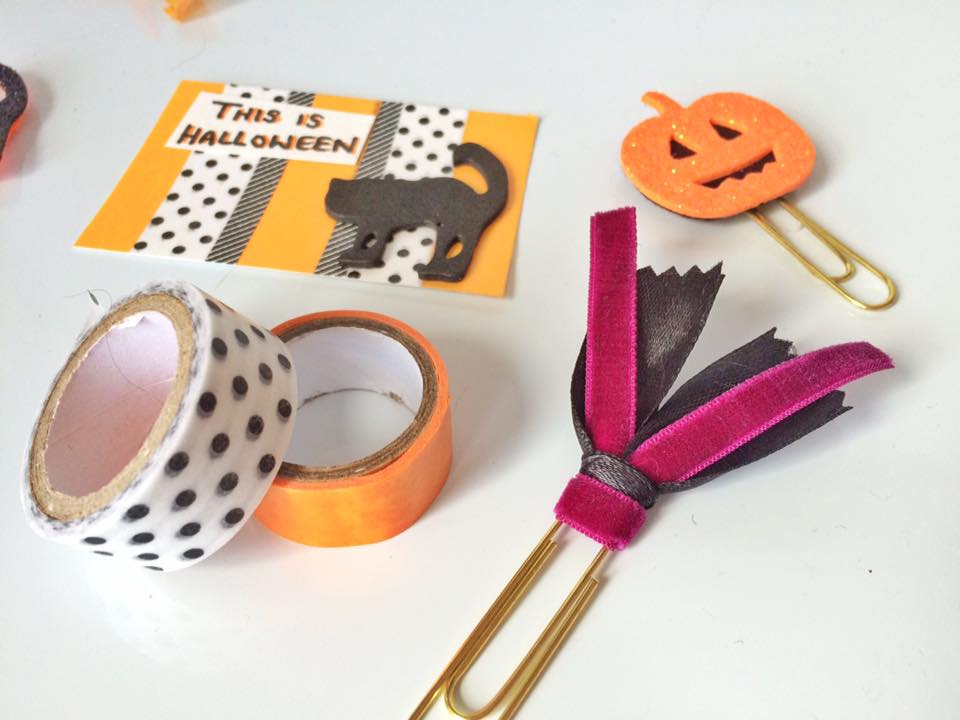 Everything was now ready to come together to create my new Halloween Dashboard!
It looks pretty spooky even if I do say so myself… Definitely the look that I was going for!
Doesn't making lists look so much better when you have a pumpkin paperclip attached to your page?!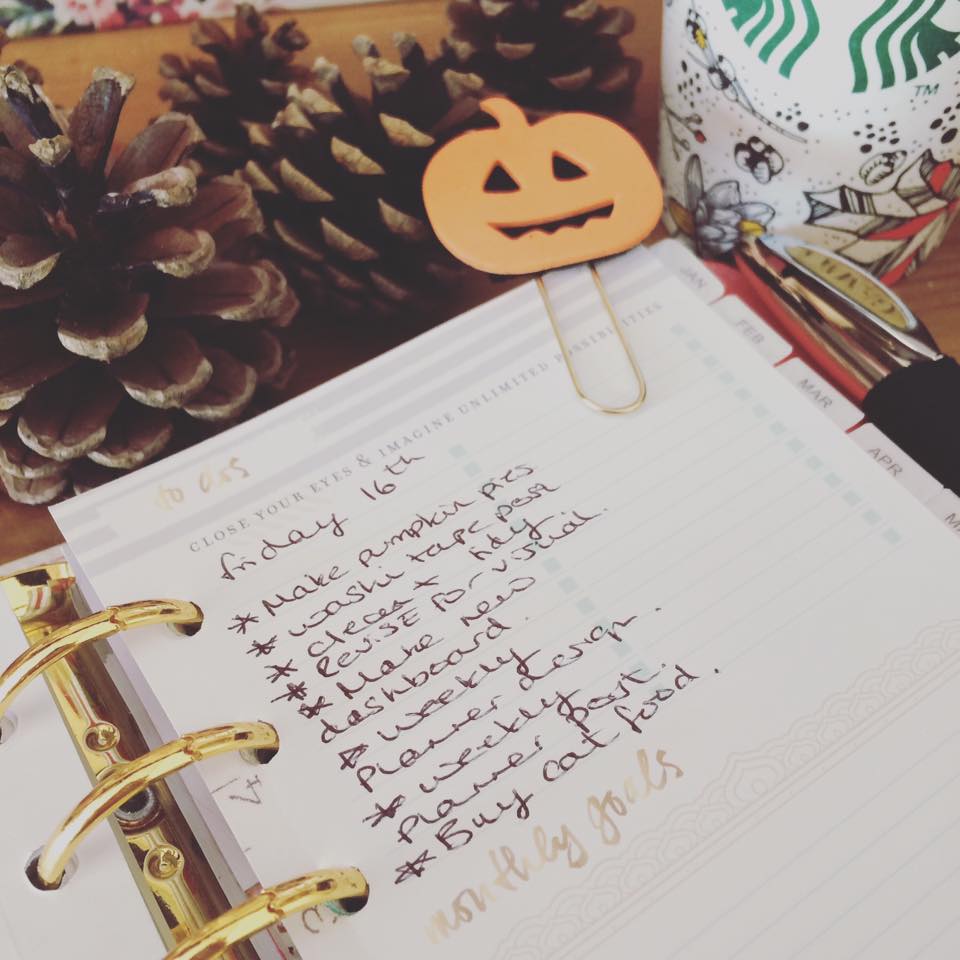 Happy Halloween!