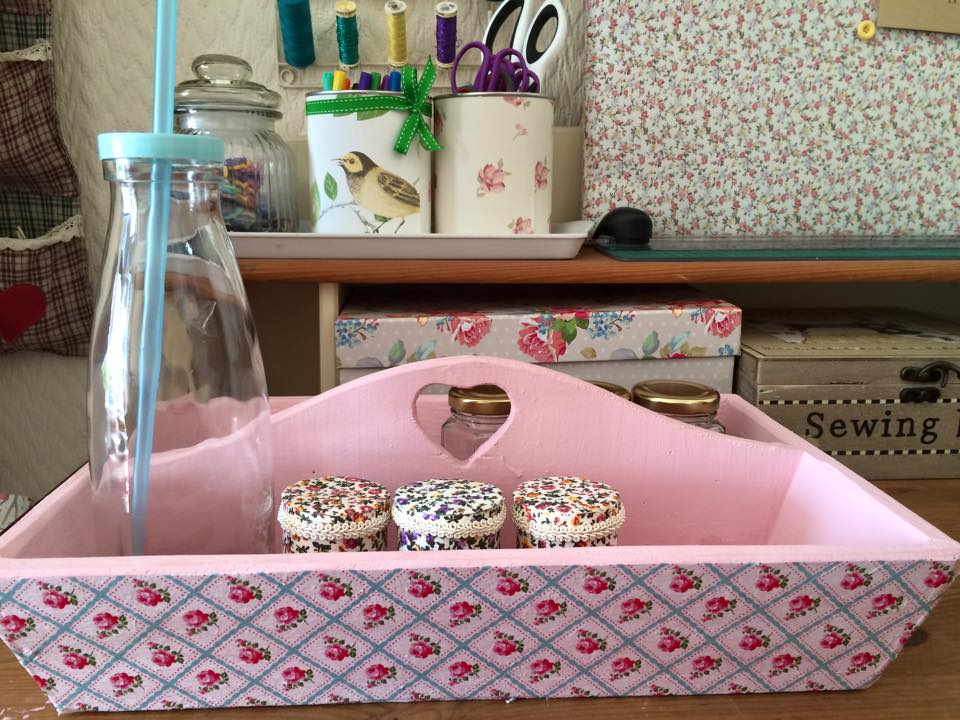 Another cheeky DIY that I've got stuck into this sunny afternoon, something I've been meaning to do for a while! I find myself often wandering through my local town and always seem to get pulled in by the attraction of TK Maxx's home department, hidden treasures on cluttered shelves, one of a kinds, and items you don't often come by again so it always gives me an excuse to buy more things! I found this little treasure a few weeks ago in the depths of their clearance shelf for a bargain price so I had no choice… I had to buy it right? As you can see it was looking rather drab though to begin with, it was just asking for my love and attention, a bit of TLC!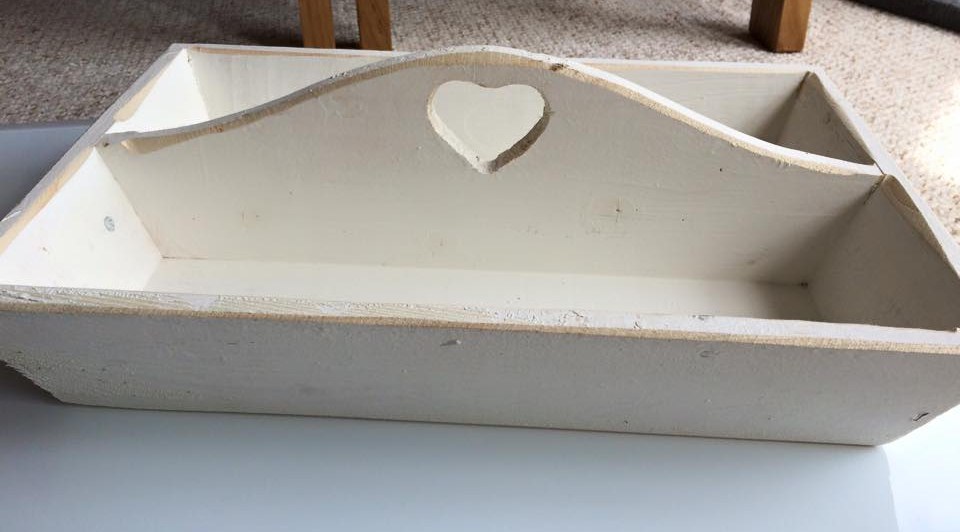 I saw it sat there looking at me, feeling unloved and within seconds it persuaded me to buy it… I swear!
To start with it needed sanding, getting rid of the rough edges and then a lick of chalk paint, If you wan't to see how I made the chalk paint mixture then you can see my video tutorial here.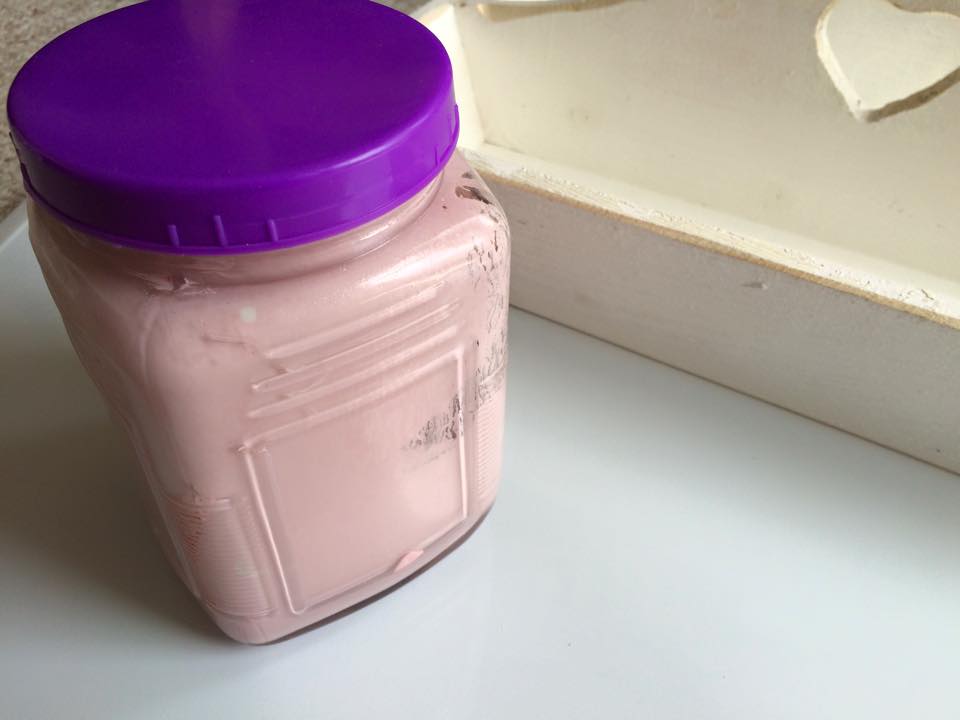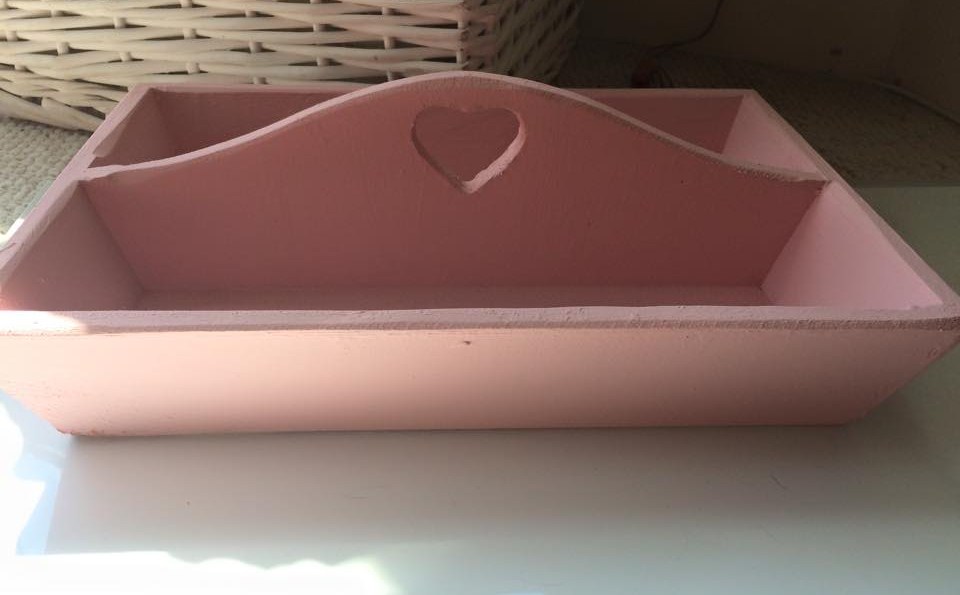 Already it was looking so much better! But if you know me by now, and i'm sure some of you lovely followers do, I don't let things slip by easily without a bit of my favourite Deco Mache paper!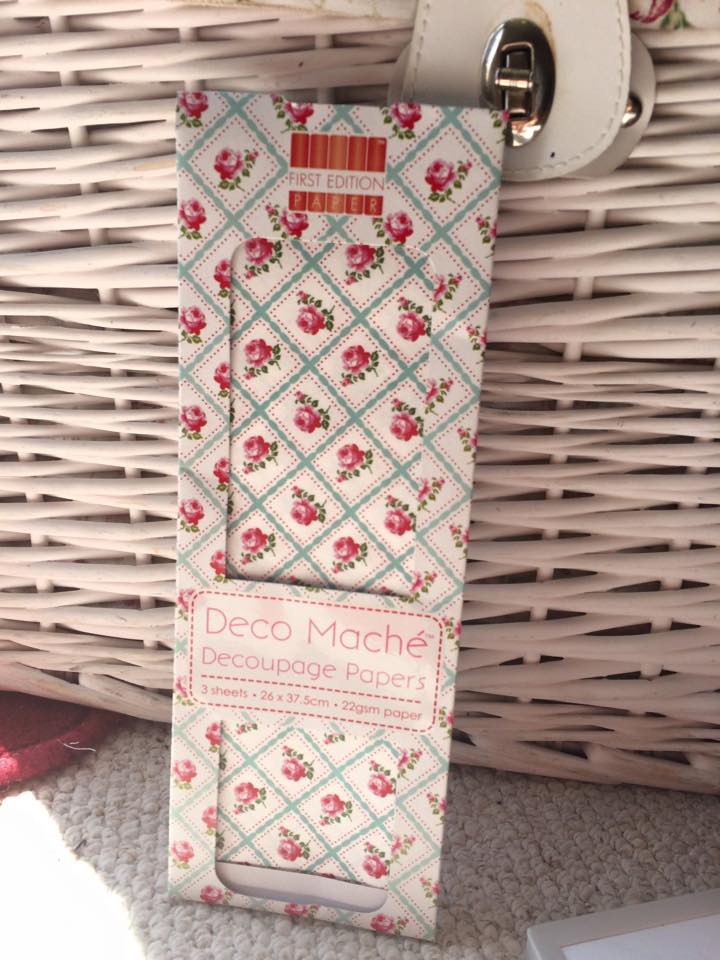 I measured the surfaces I wanted it to be stuck to and carefully cut them out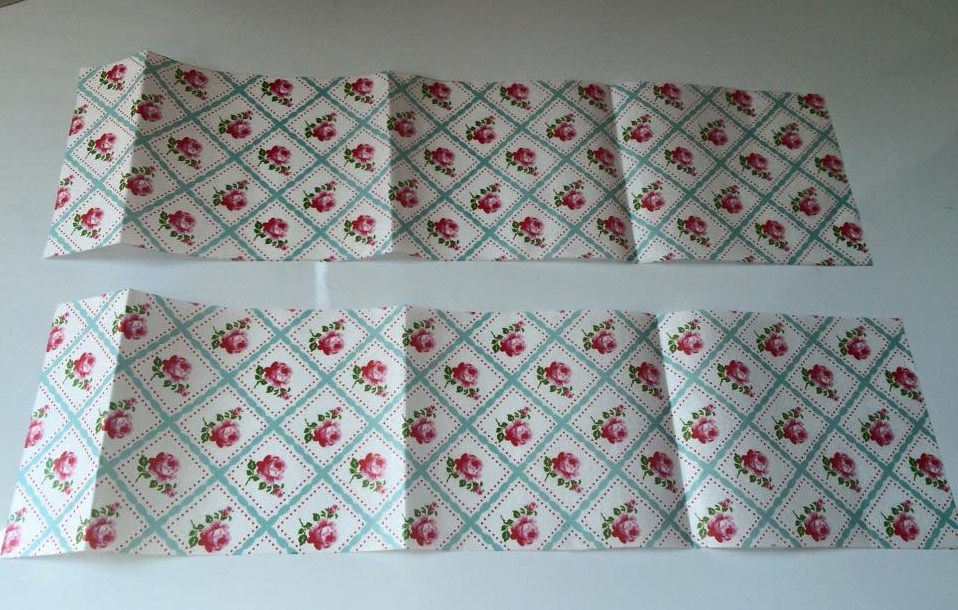 Then with a thin layer of PVA glue mixed with water, I stuck them down using a dry cloth to smooth out the creases and air bubbles
Now she looks so much prettier! Perfect storage for (yes you've got it) more craft supplies, and it will look beautiful on my desk alongside my new noticeboard which you can read the blog post for here.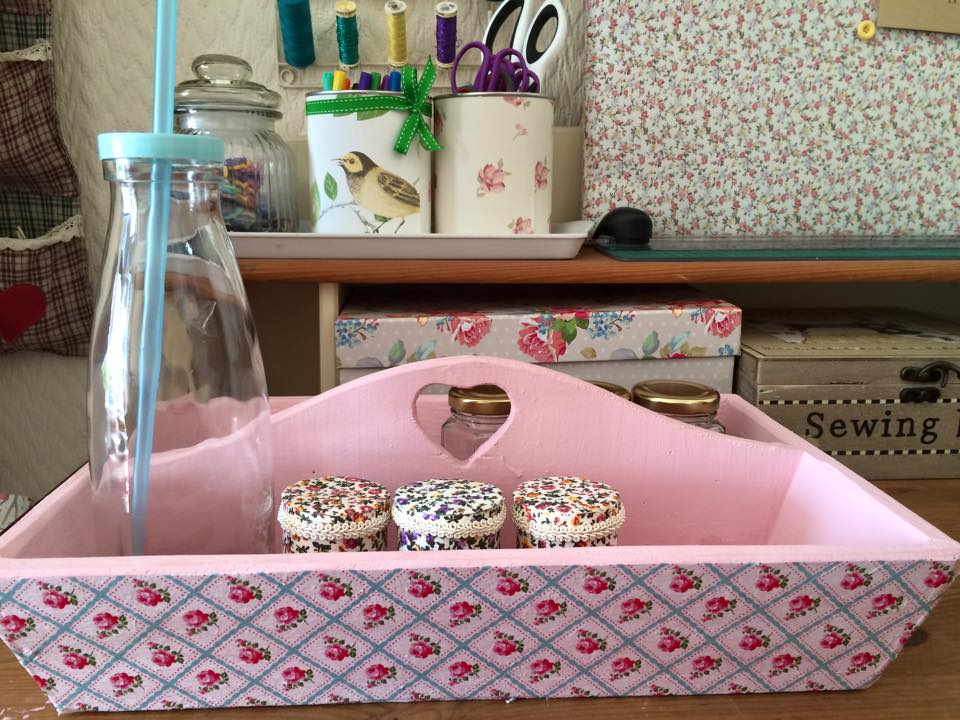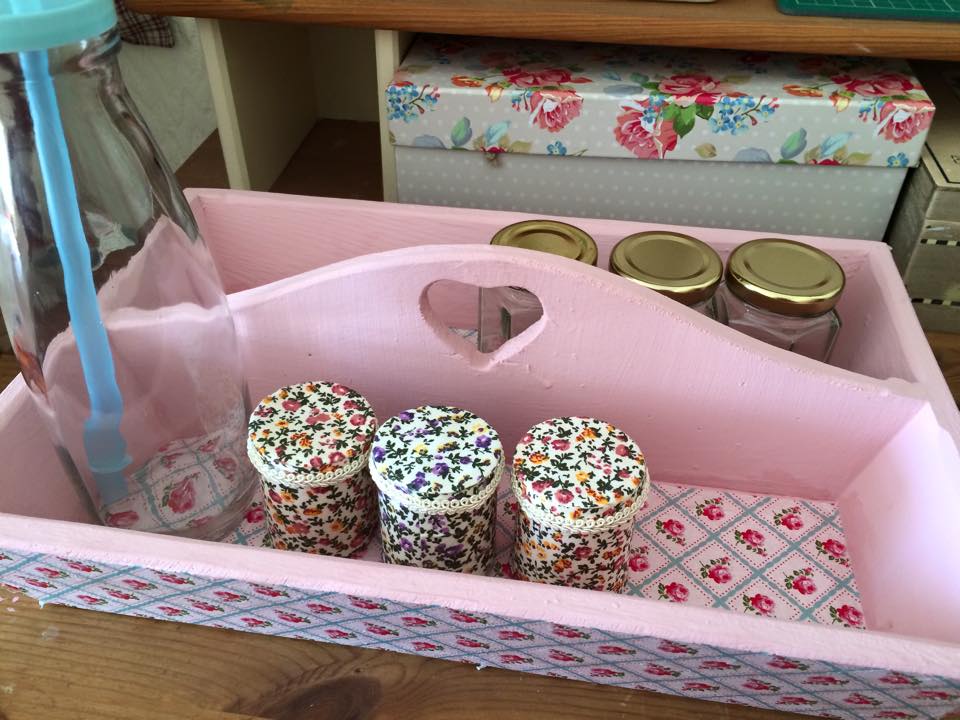 That's it from me today! I'm off out for a murder mystery evening tonight, 1920s style dress with a feather in my hair! I may even fill you all in with a show and tell tomorrow!