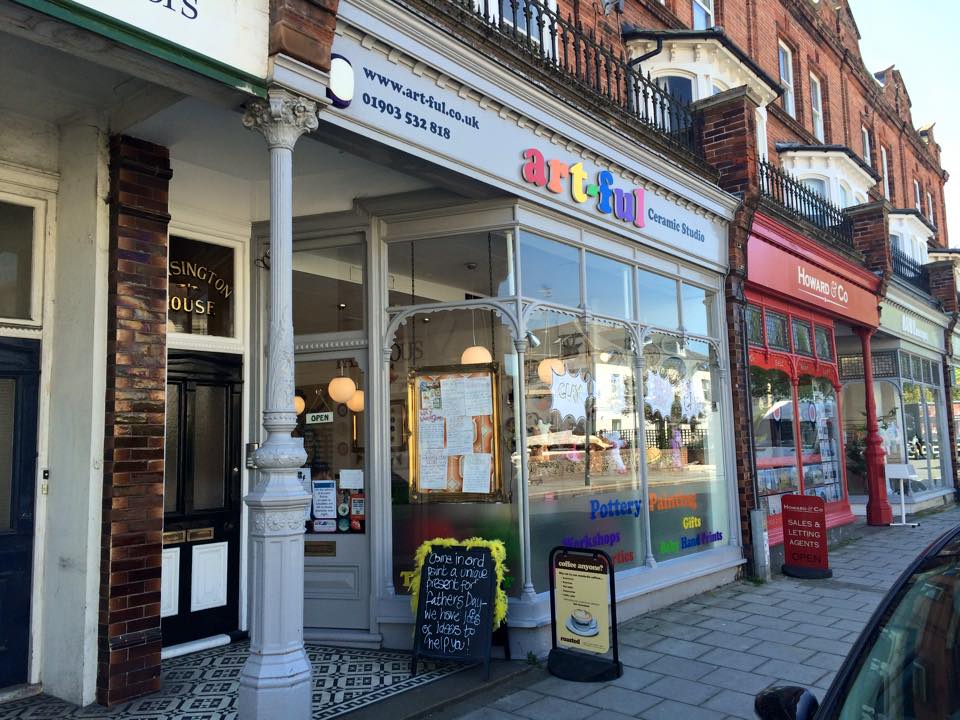 I've spent the afternoon today with my Mumma getting arty and crafty in the most spectacularly quirky and vintage pottery painting studio in Worthing town called Art-ful. Surrounded by a 1960s interior with Swing music on loop, minutes can easily turn in to hours when getting fully engrossed in a new painting project.
Of course this is not our first visit to Art-ful, I've got a large growing stash of painted goodies that I have aquired over the last year or so, from Christmas plates and a a 'Man bowl for man stuff" for the boyfriend.
For anyone in the Worthing area who wants a crafty getaway I highly recommend you make a visit! They have many crafty evenings and clay modelling sessions for children , and along with all of this it's also a cafe too – they make a very tasty Panini! The wonderful Nina who runs the studio is always at hand for tips and tricks, and she makes a very good cup of tea!
For more information you can find their website here, and their Facebook page here.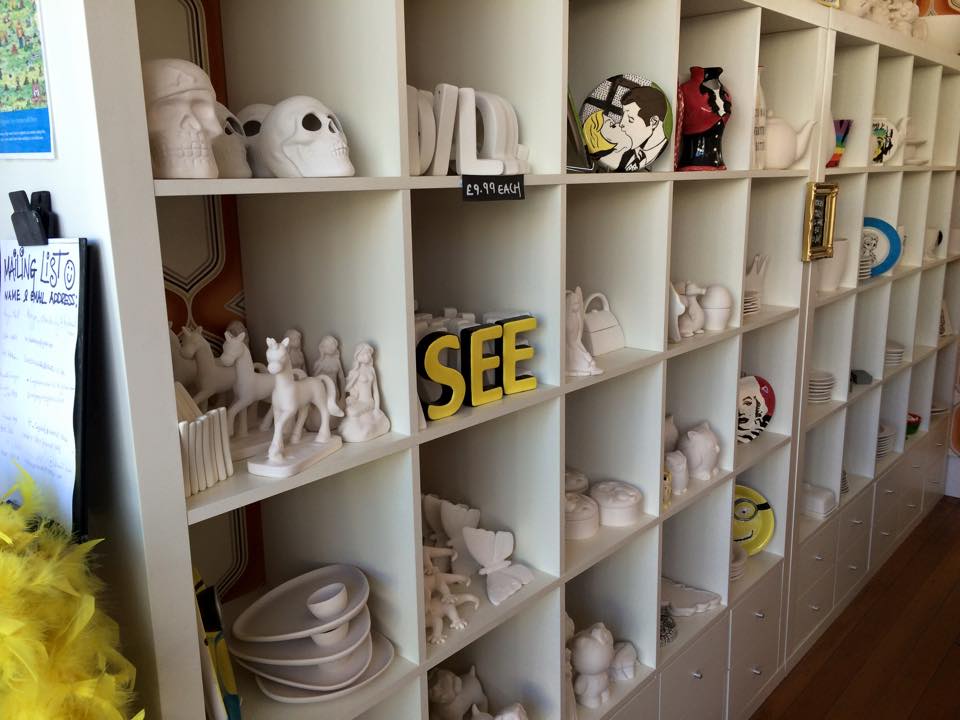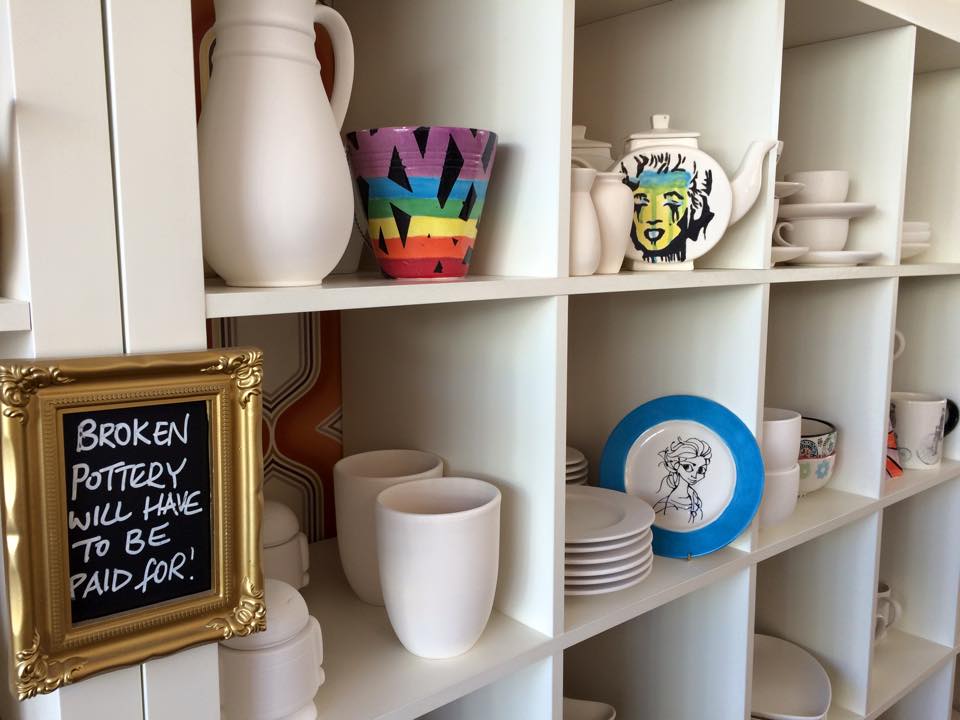 The hardest decision of all is choosing what to paint! From plates to bowls, butter dishes to vases, tea pots to trinket boxes, and even a dog bowl, no wonder we stood there for 10 minutes deciding what to paint!
I chose to paint a vase, but i'll most likely be using it to store more craft supplies such as scissors and paint brushes, and my mum chose to paint a jug for her kitchen.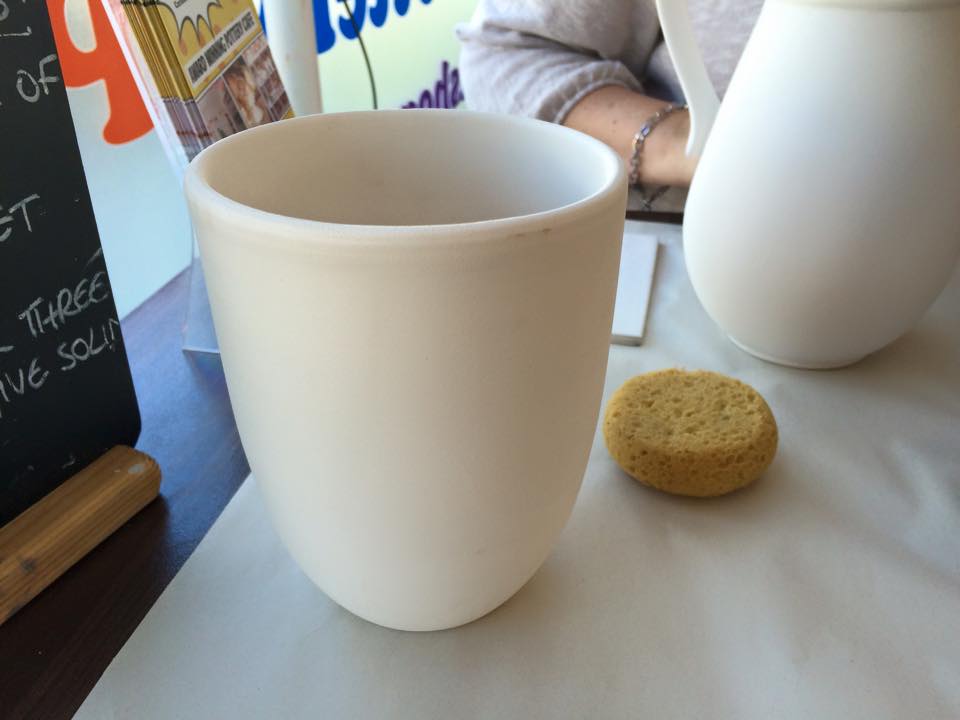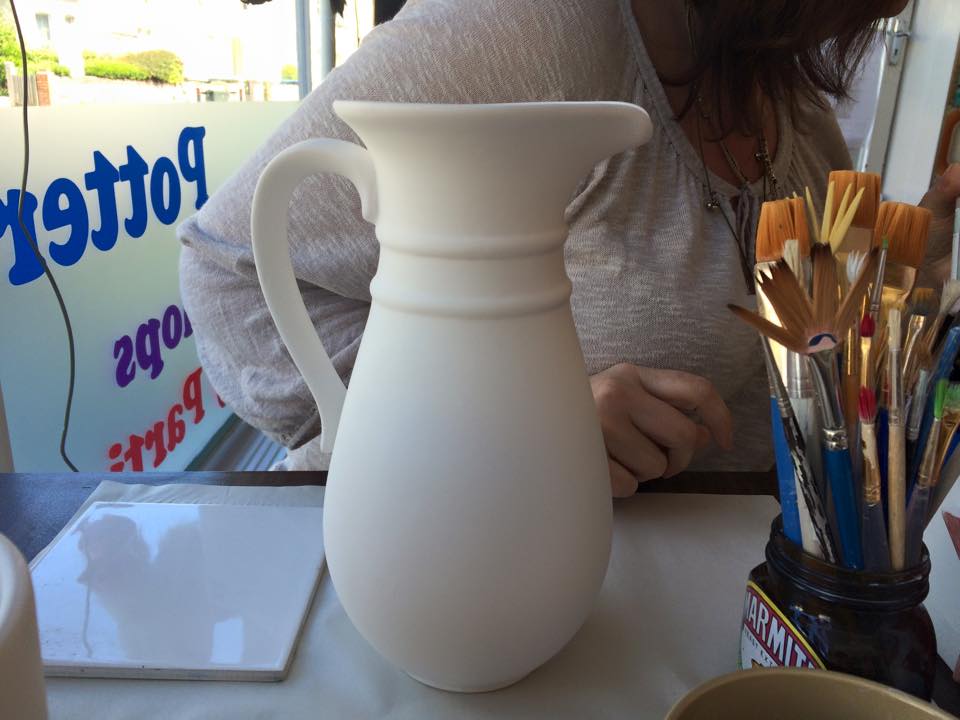 It was time to paint! 3 hours in total and copious amounts of tea, time flew by! I wen't for a Cath Kidston inspired floral design, trying extremely hard not to smudge it all when moving the vase around to paint different areas!
As you can see the concentration face was on!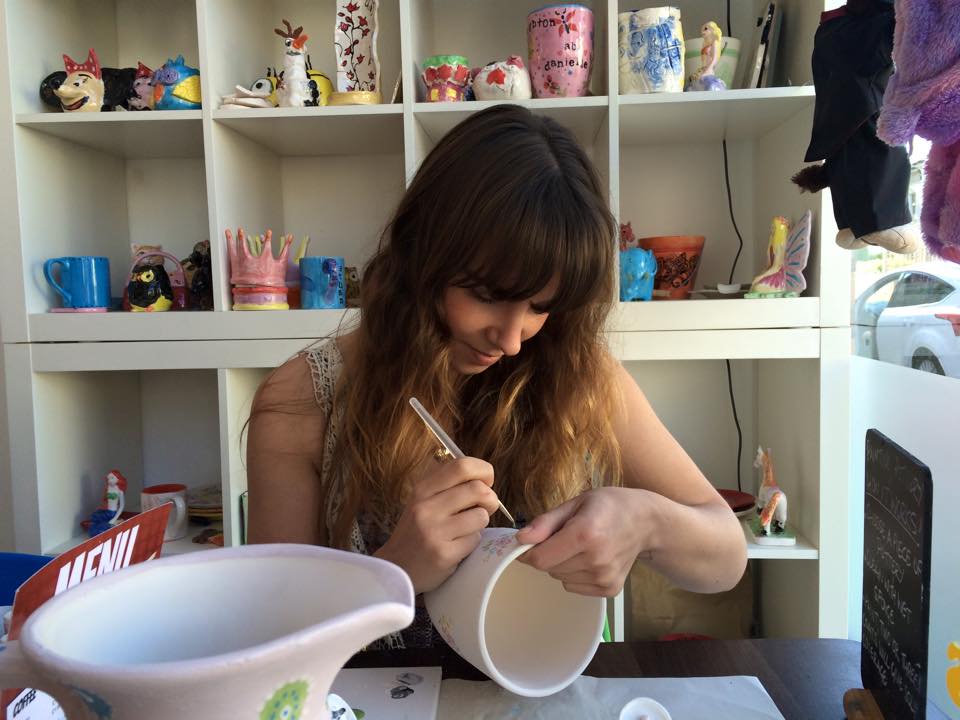 My mum wanted to tie in all of the colours of her retro kitchen, and to match the butter dish she painted in our previous Art-ful session, Pink, green, blue and many Polka-dots!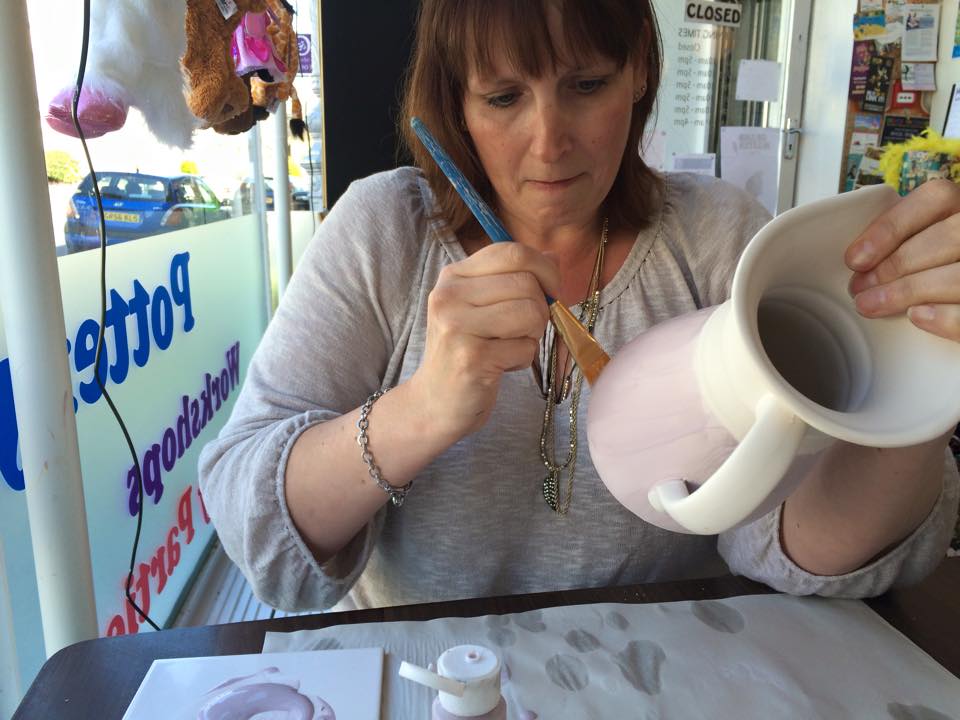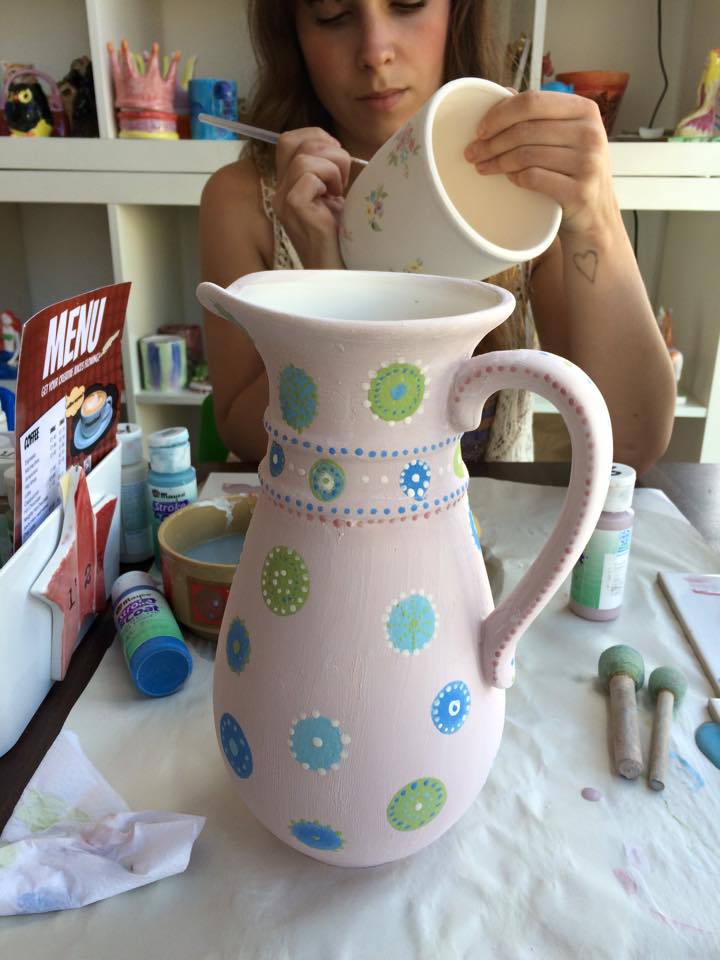 Where did those hours go? How time flies when you're having fun. Now for the final touches and they're done!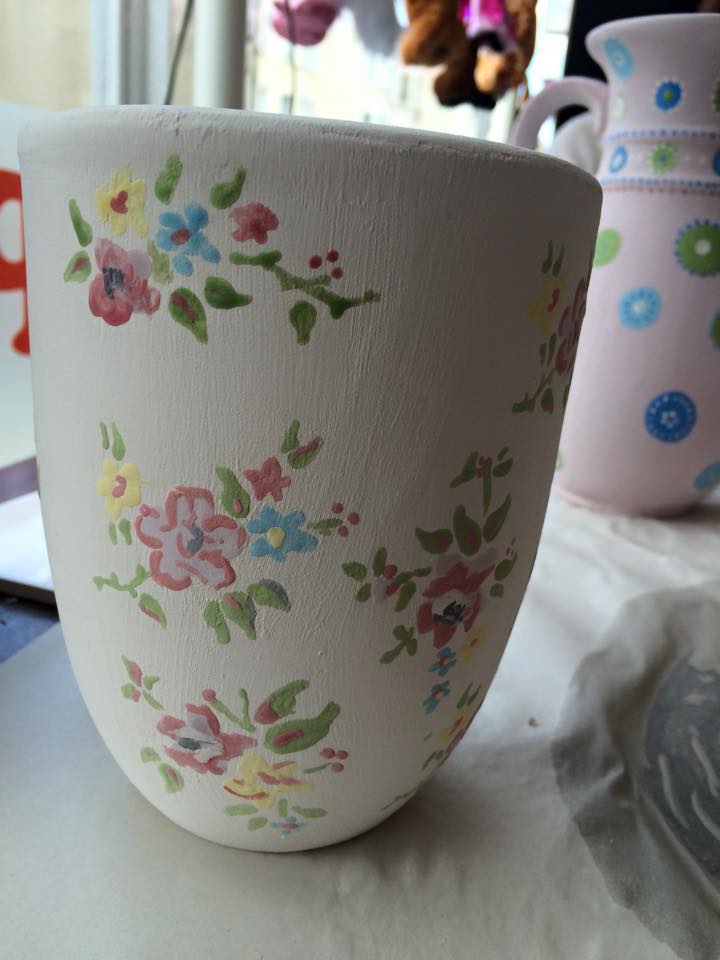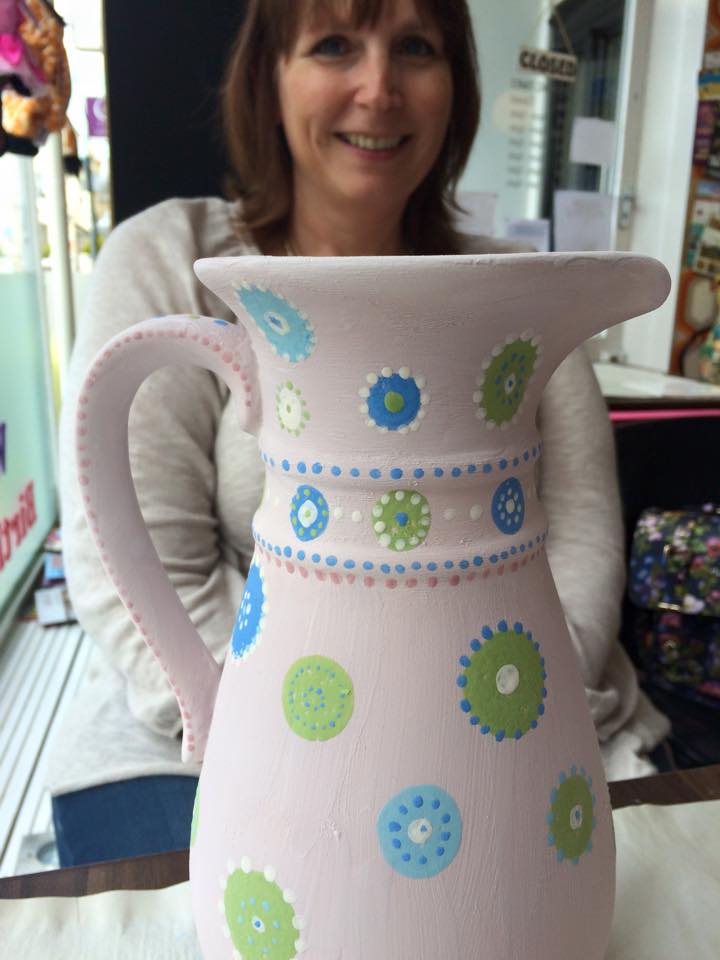 With just one week to wait for them to be fired in the kiln then our masterpieces will be ready to collect! I can't wait to see the final results, and how the colours turn out. I will most certainly be sharing the results with you all next week so watch this space!