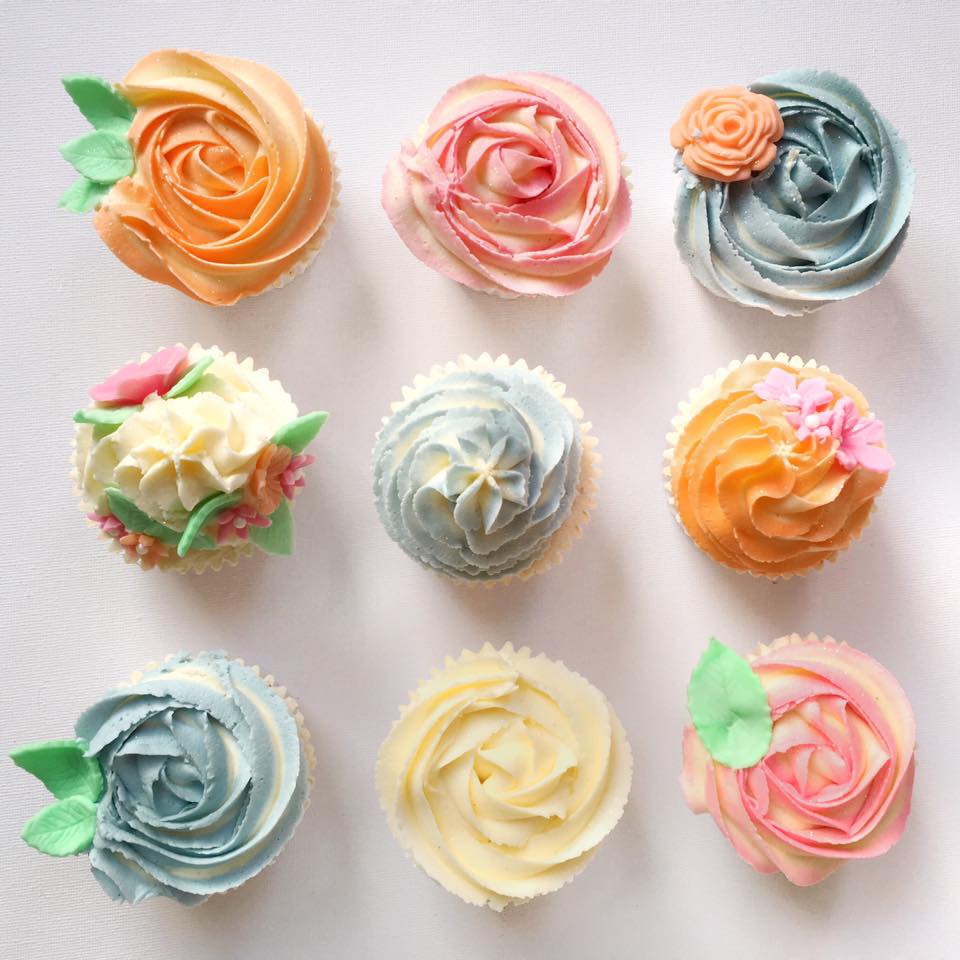 Last week I had the pleasure of joining the lovely Laura at Enchanted Cupcakes on a buttercream cupcake course, and it was AMAZING. Despite having a mother and grandmother who are excellent bakers, I unfortunately haven't been passed down the pro-baking-gene, so this course was a perfect way for me learn how to decorate cakes with different techniques, make beautiful icing decorations and then, eat them (which is of course what I do best).
Laura welcomed us in to her lovely home and I could instantly tell that this was going to be a hands-on, get messy course. Yes!
I LOVE learning new things, I LOVE getting messy, and I LOVE cake! This course was made for me…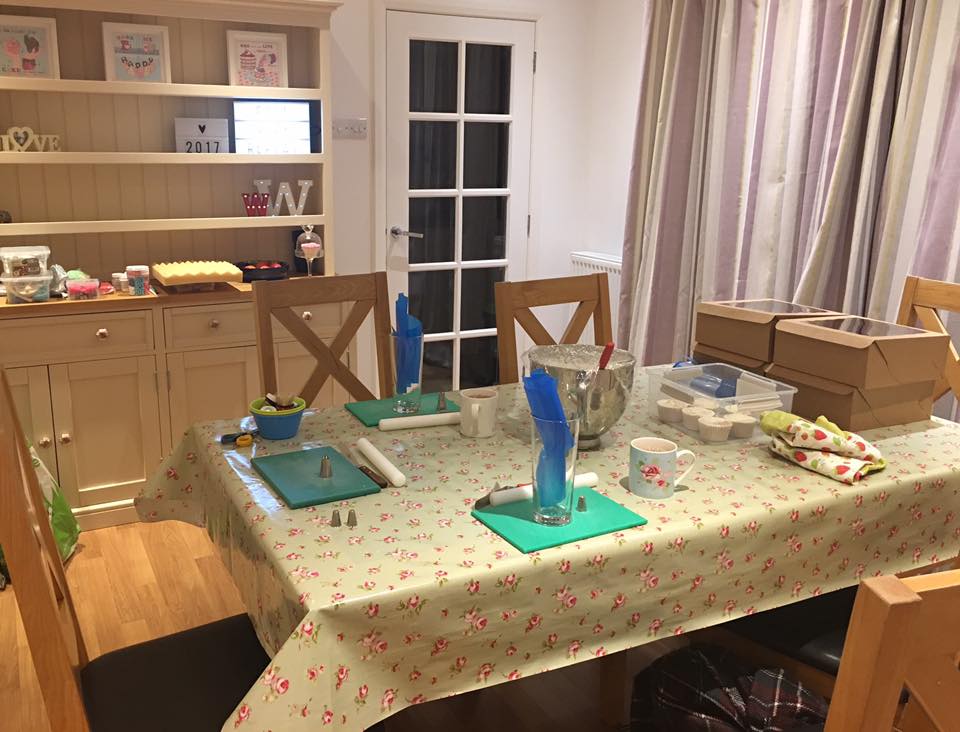 When we began, we were all trying so hard to keep things clean and tidy (not wanting to make a mess), but within minutes there was buttercream flying everywhere.
Laura was very attentive and kindly taught us about the particular piping nozzles we were using and how to cleverly fill the piping bags without getting any air bubbles.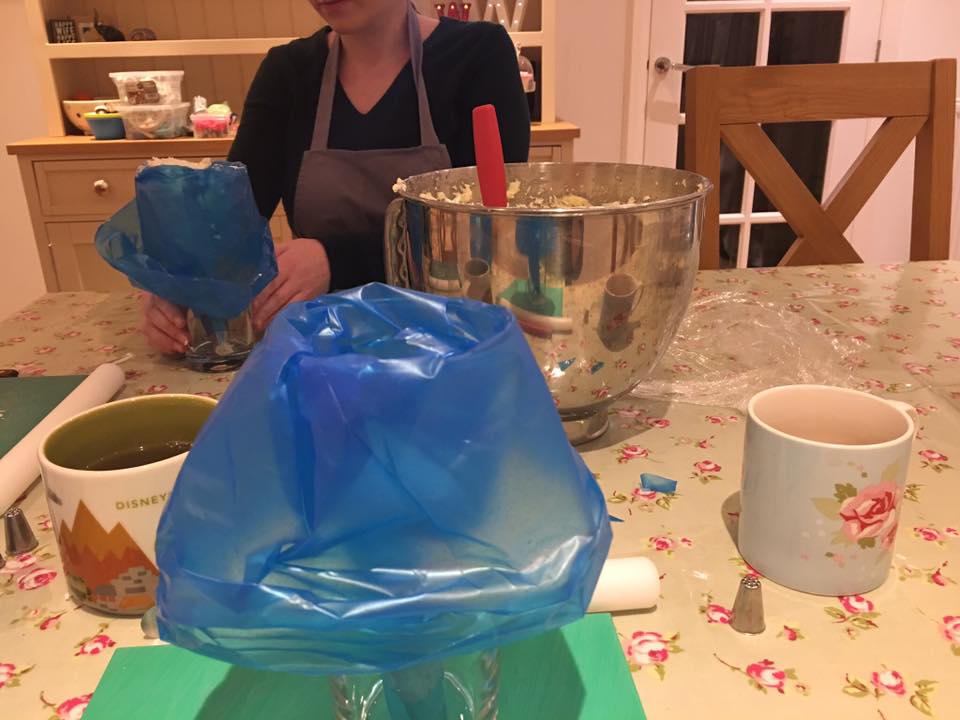 She then taught us the technique of how to pipe a rose and we practised it over-and-over on our boards before daring to pipe on to a cupcake.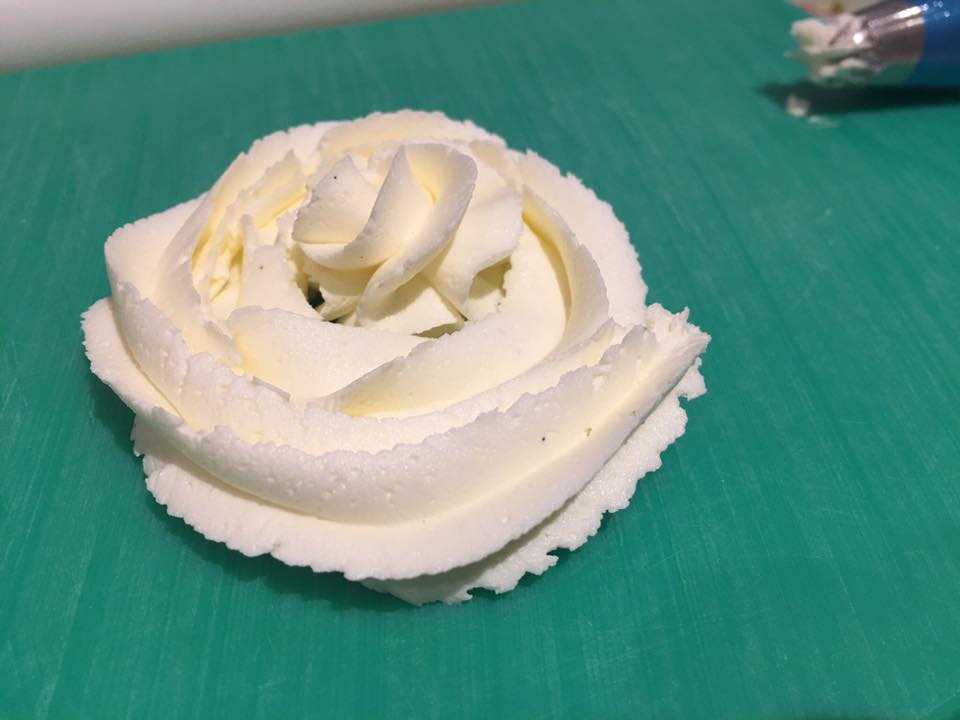 My first attempt wasn't too shabby but I definitely needed the practise. Thankfully Laura was so patient with us, and was giving us lot's of advice and guidance throughout the whole evening.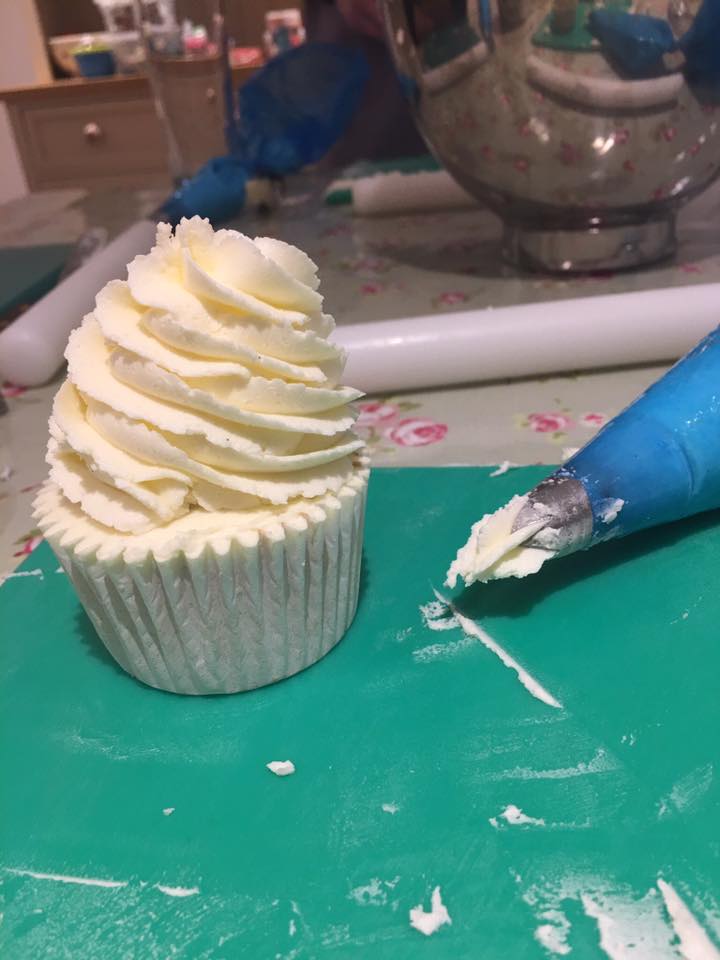 After mastering our roses we moved on the the 'Mr Whippy' technique. This one was extremely fun to do but you need a steady and strong hand. My first attempts were a little lop-sided and wonky but again, with lots of practise and help we eventually got it right!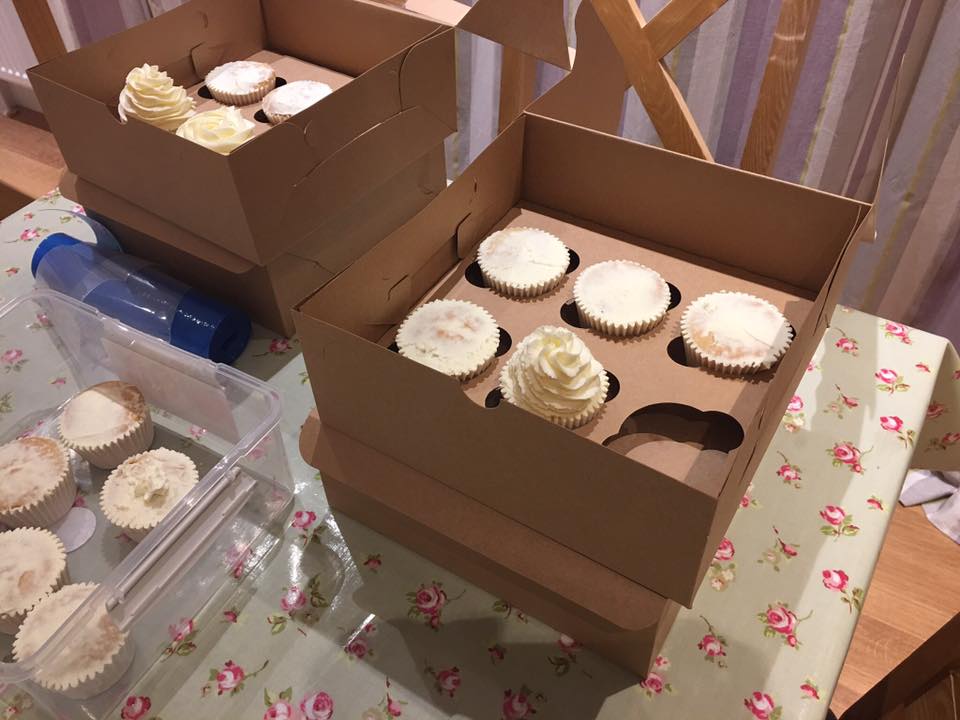 We had cupcakes to practise on, cupcakes of our own to take away and SO MUCH BUTTERCREAM. I was literally drooling all evening over the sweet smell.
Next, we added some colour in to the equation. This is when things really did get messy as we were practising with three different colours, each with a bowl and bag to fill.
Laura demonstrated how to fill a piping bag to create a two-toned rose and then let us fill up our own bags in different colours.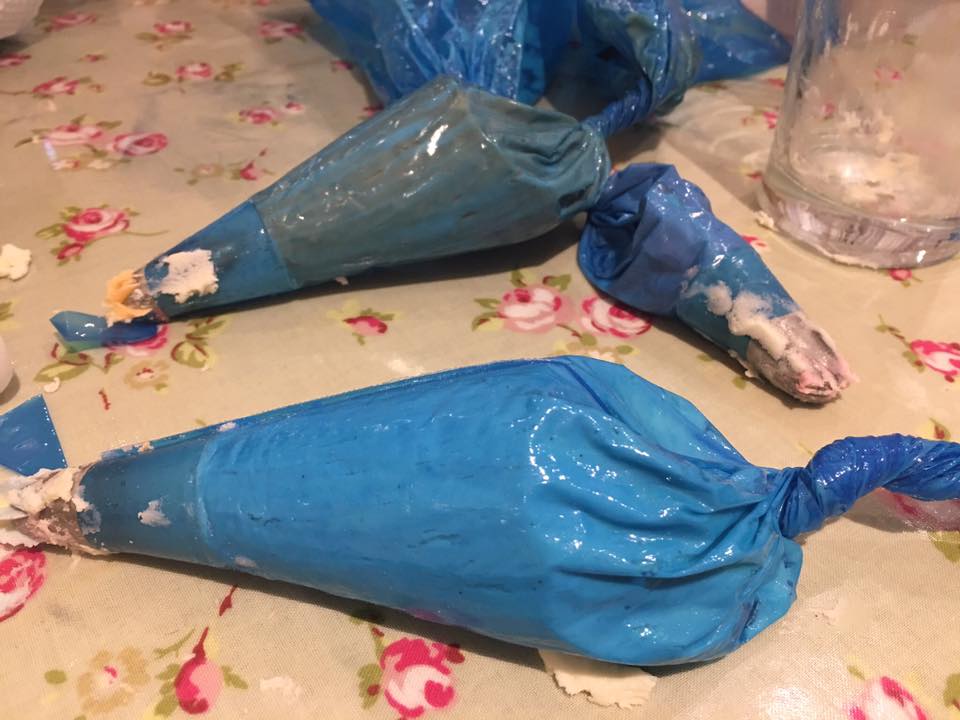 The roses looked amazing!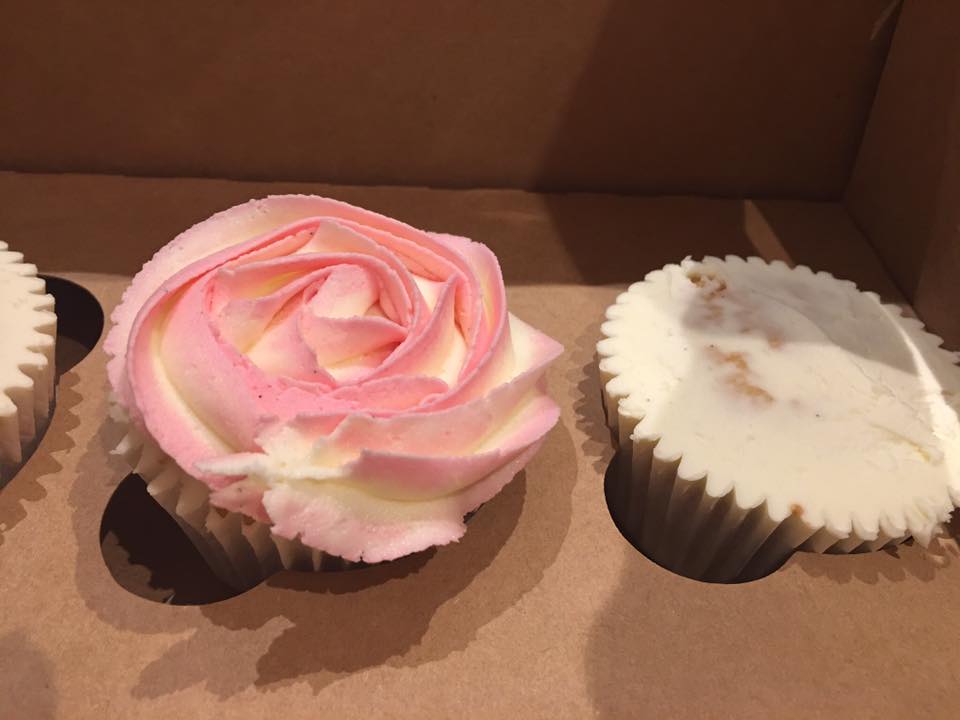 Laura then showed us how to create a grass effect using a different piping nozzle and once again, there was green buttercream flying everywhere. It reminded me of being a kid and playing with play-doh the way it came out like spaghetti strands! So much fun…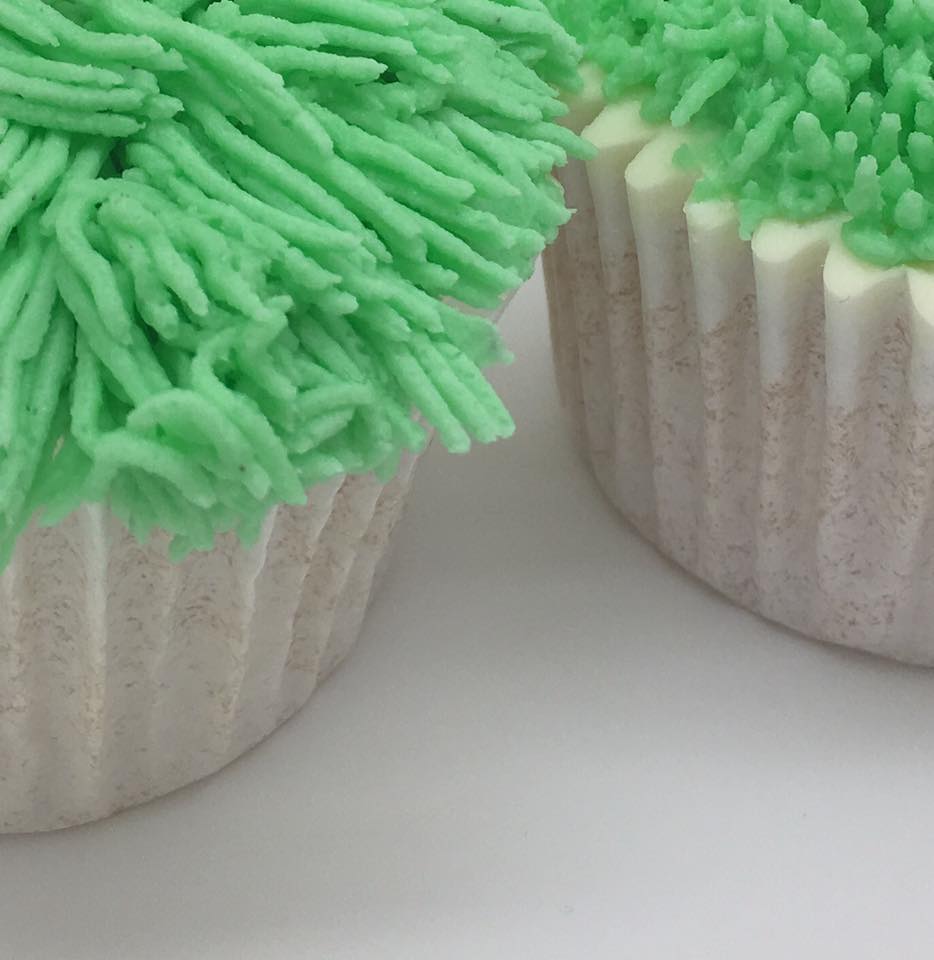 After all of our cupcakes were piled high with buttercream, we moved on to the decorations. Laura smothered the table in packets of icing, decorating tools, edible pearls and glitter. It was cupcake heaven.
She showed us how to use each flower and leaf mould for the decorations and how to let them dry before placing them on to the cakes. She also kindly taught us how to make a toadstool for our grassy cakes.
By the end of the evening the table was covered in sticky buttercream and icing, let's just call it evidence of a good time!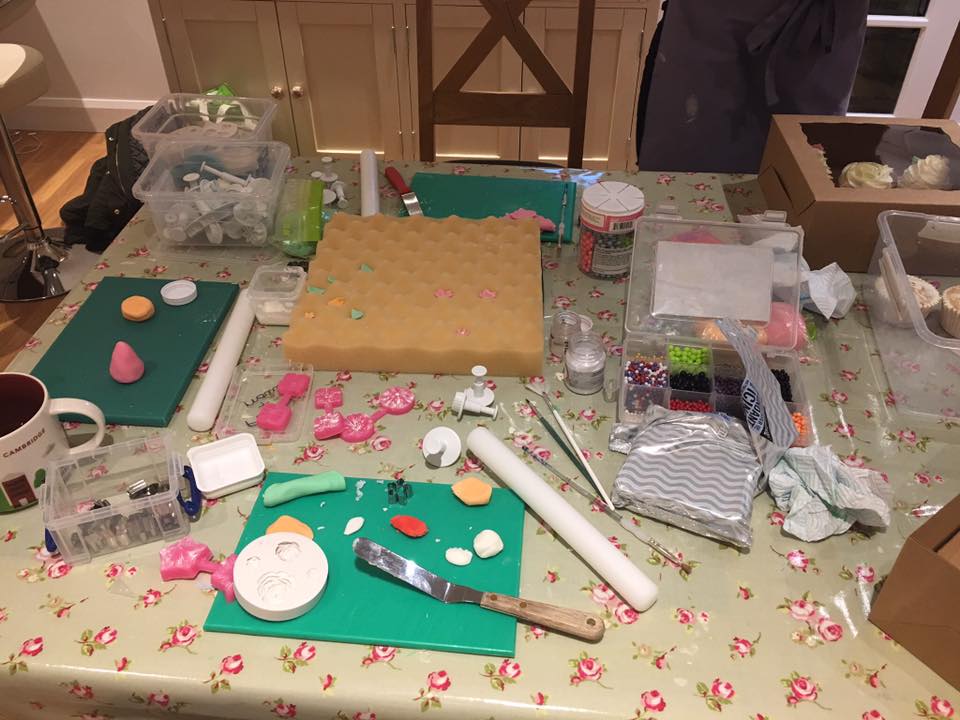 My cakes looked divine! I would say that they looked too good to eat (which they did effectively), but nothing stands in the way of me and cake.
With a final check and sprinkle of glitter they were done.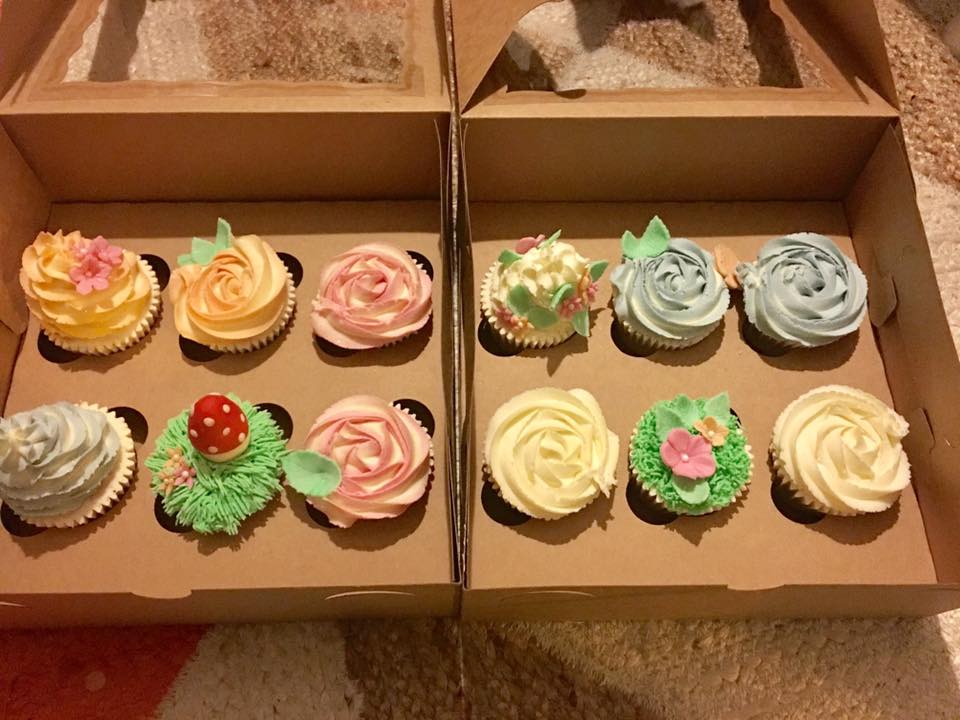 Of course, I had to get some good snaps of my cakes before indulging…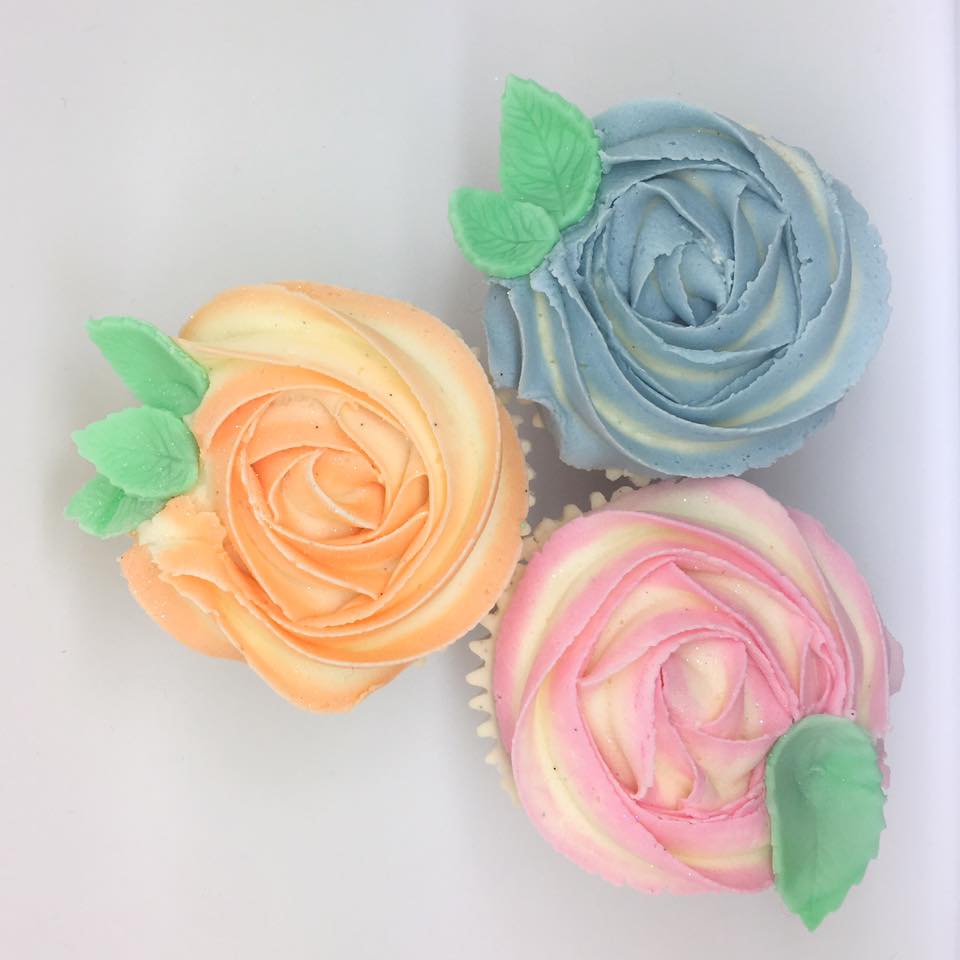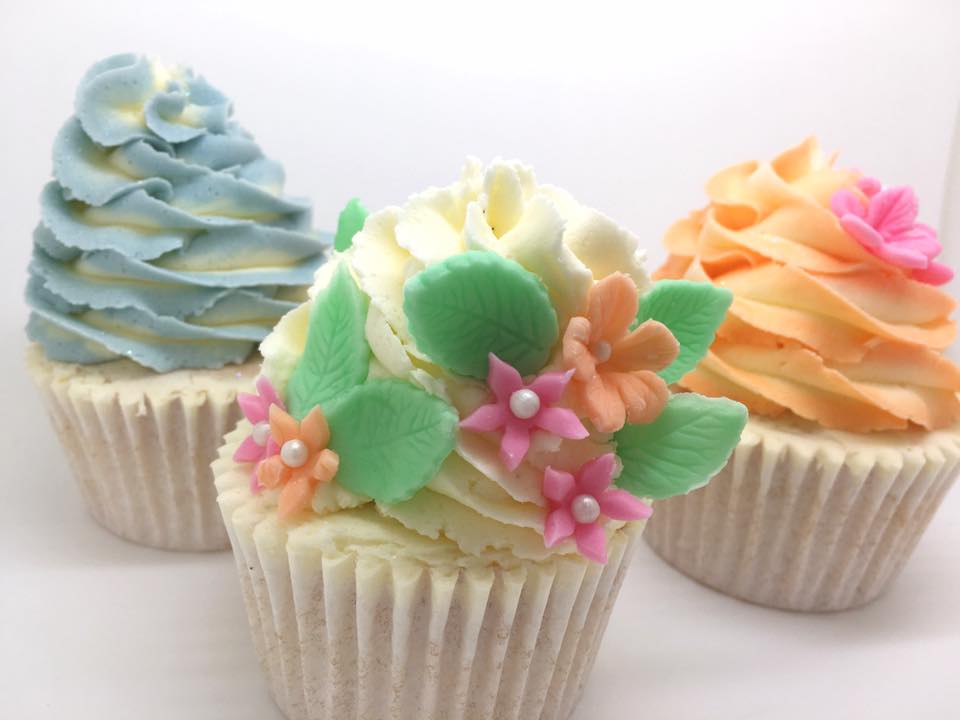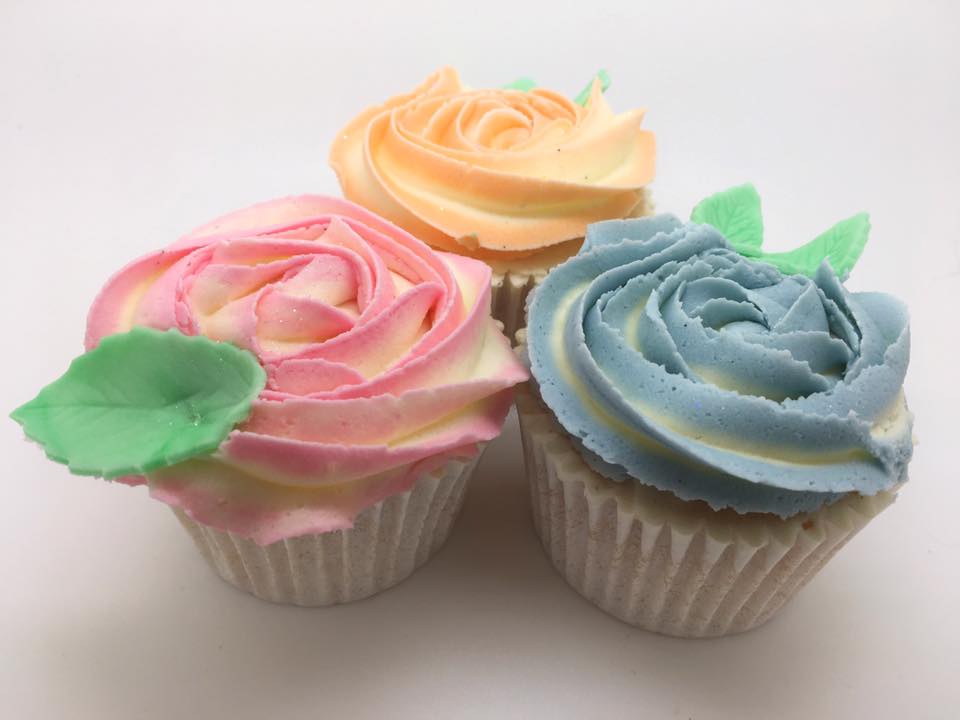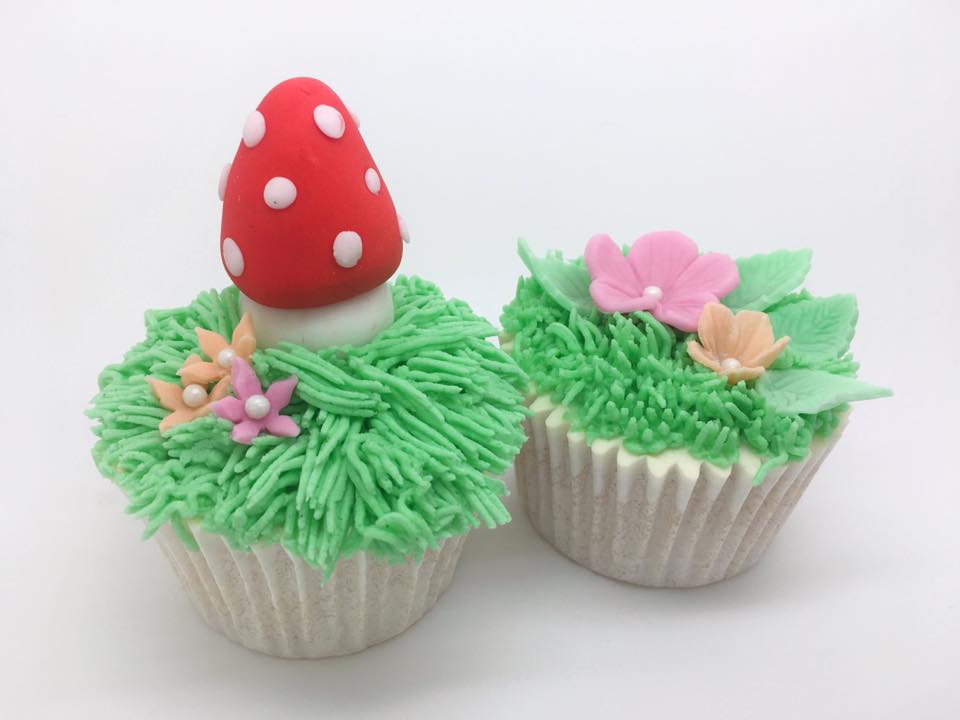 If you're looking to UP your baking game, learn some beautiful buttercream techniques or even just wanting to try something new, then I highly recommend you get in touch with Laura at Enchanted Cupcakes. Not only is she super helpful and attentive but she also makes darn good cups of tea and let's you make a mess!
You can find all details of her courses on her website at Enchanted Cupcakes and get regular updates on her Facebook page and Instagram. You can also save yourself a cheeky 10% off when booking with the code GEMMA10
I apologise if this post has made you peckish – can you almost taste it on your lips? Is it worth breaking your healthy January diet?
TOTALLY.