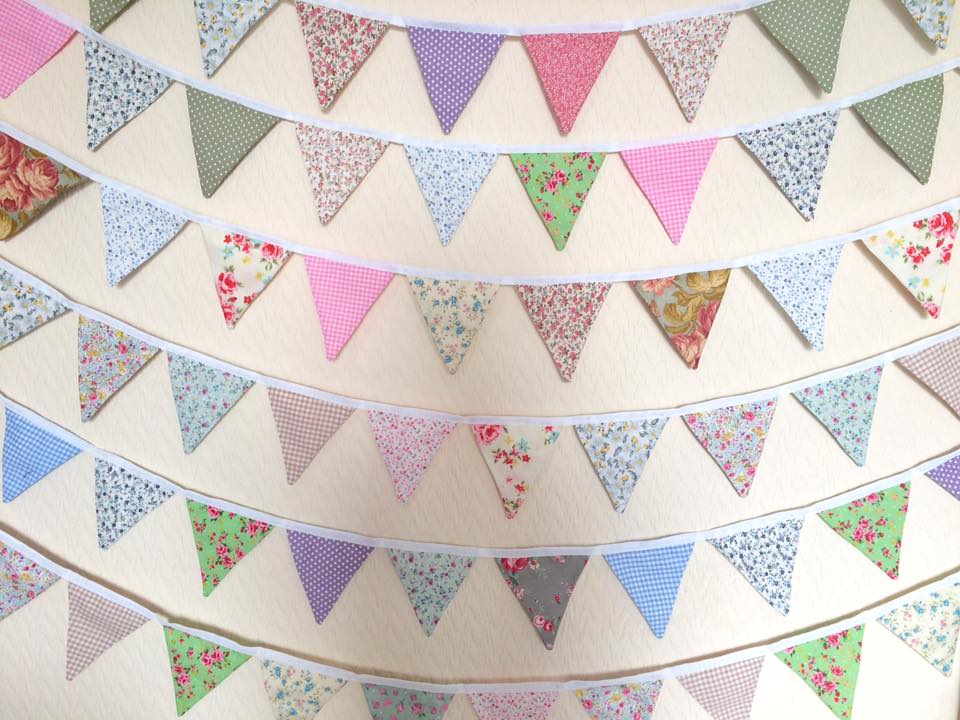 I have been knee deep in fabric triangles for the past few days whilst making some bunting for the Christmas fair next week! Remind me to NEVER convince myself again that making so many would be a good idea in such a short amount of time…It was a lot more time-consuming than I had anticipated!
Nevertheless, I now have some bunting supplies in floral fabrics AND Christmas fabrics all ready for next Saturday! There were a few moments during the making of the bunting that I honestly thought I was going to go crazy, after 16 hours of constant crafting I decided to work out just how many triangles I had cut and sewn…
13 garlands of bunting, each with 12 flags… that's 156 flags.
Each flag consists of 2 triangles sewn together, so that makes 312 triangles!
THREE HUNDRED AND TWELVE TRIANGLES!
Ooosh!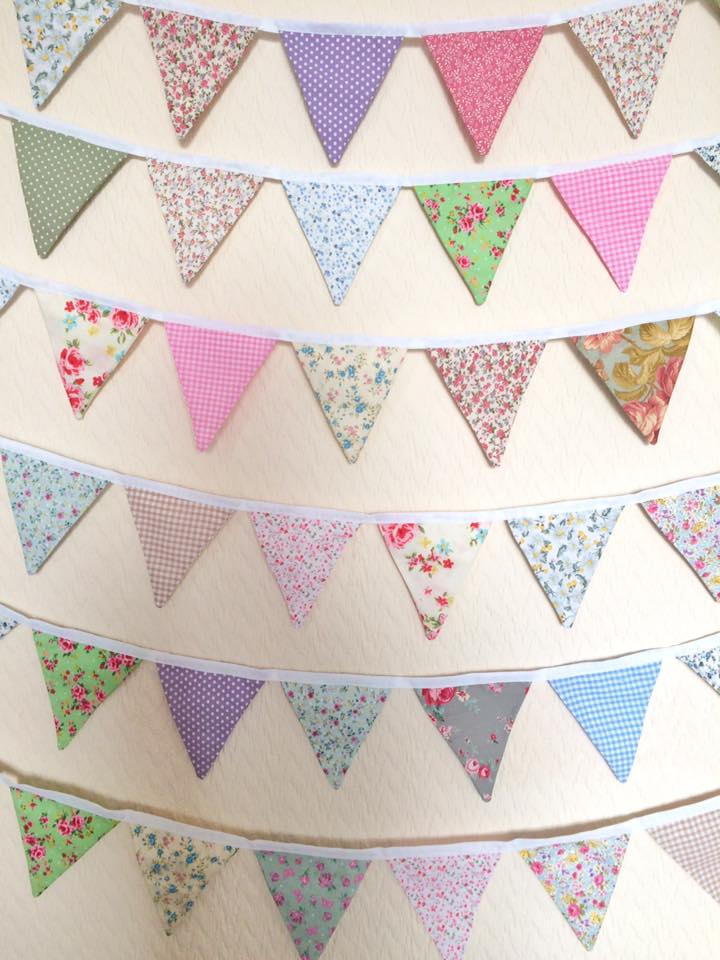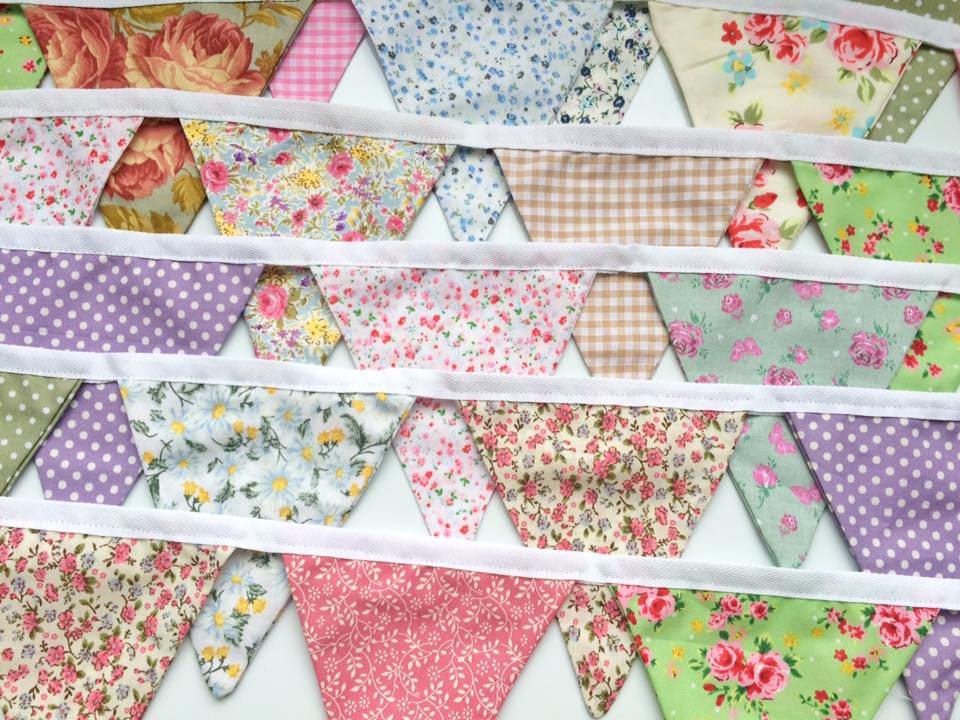 The Christmas bunting looks especially fab as it's made with a variety of different festive and sparkly materials in different colours, I'm definitely tempted to keep one for myself!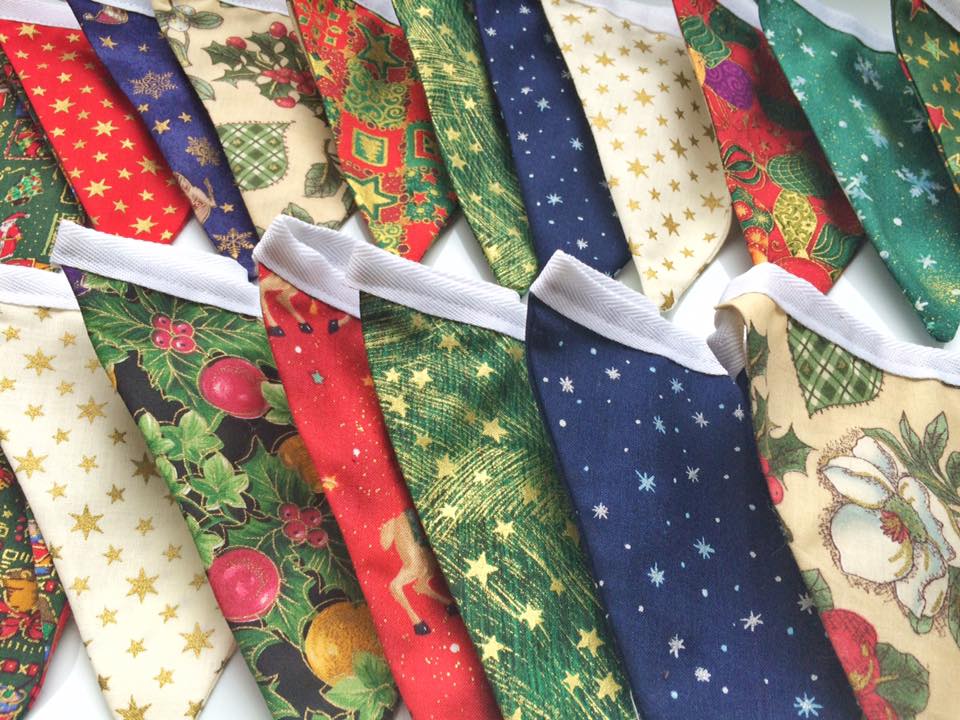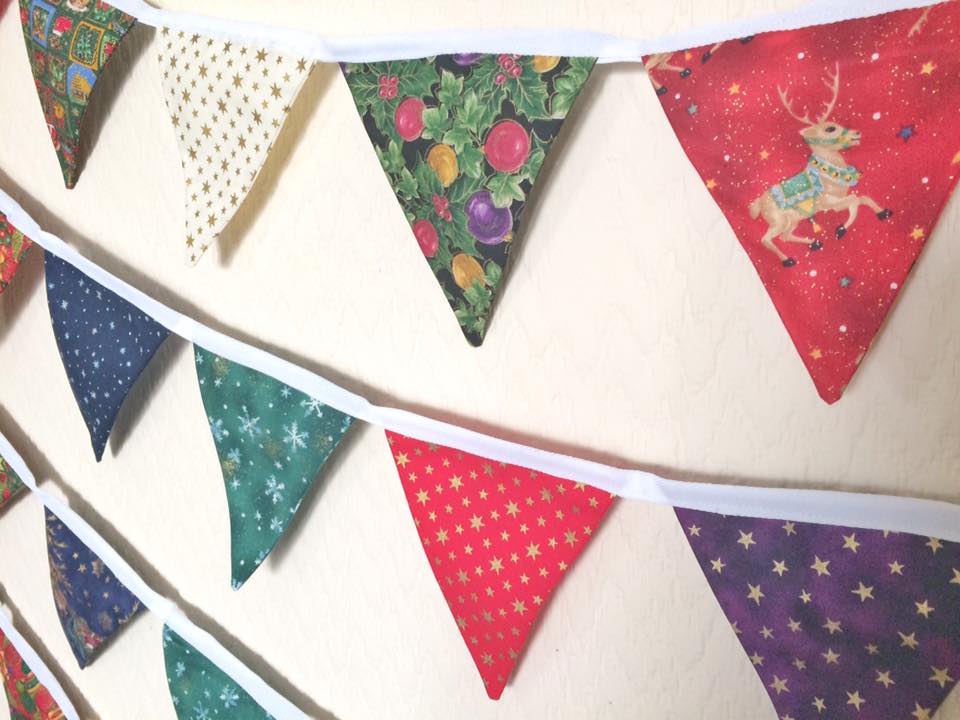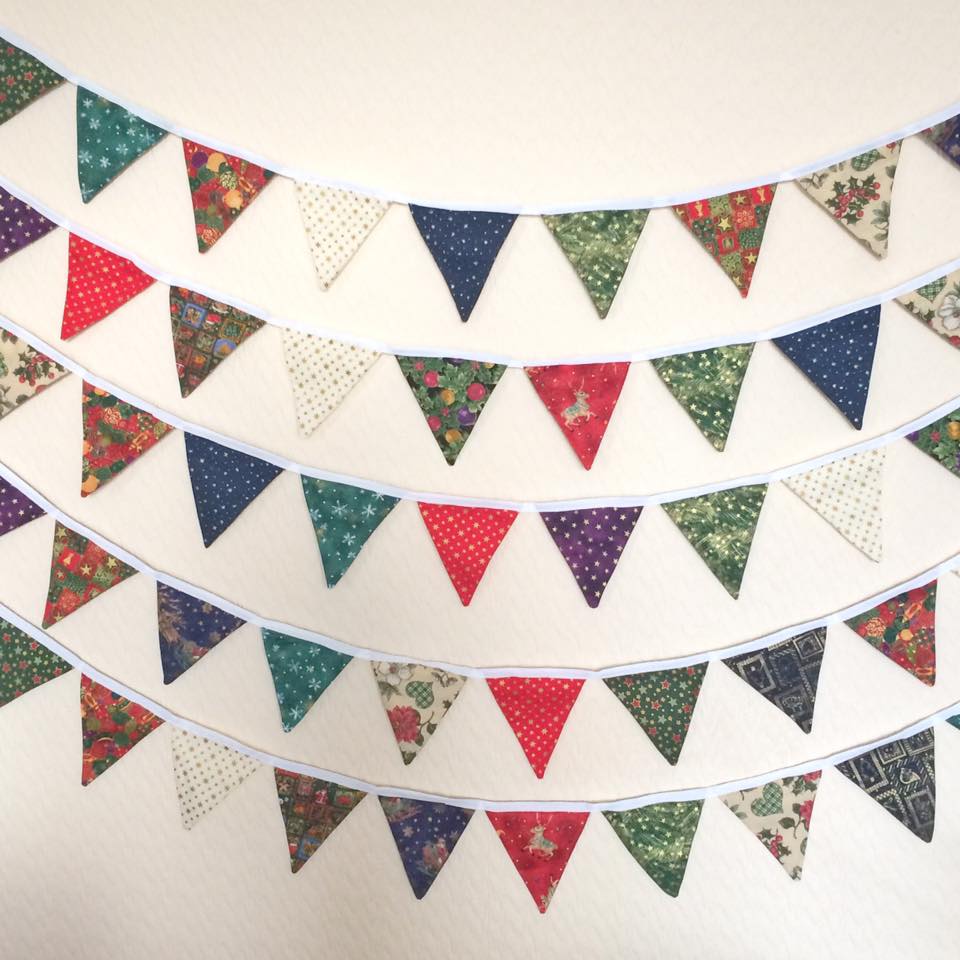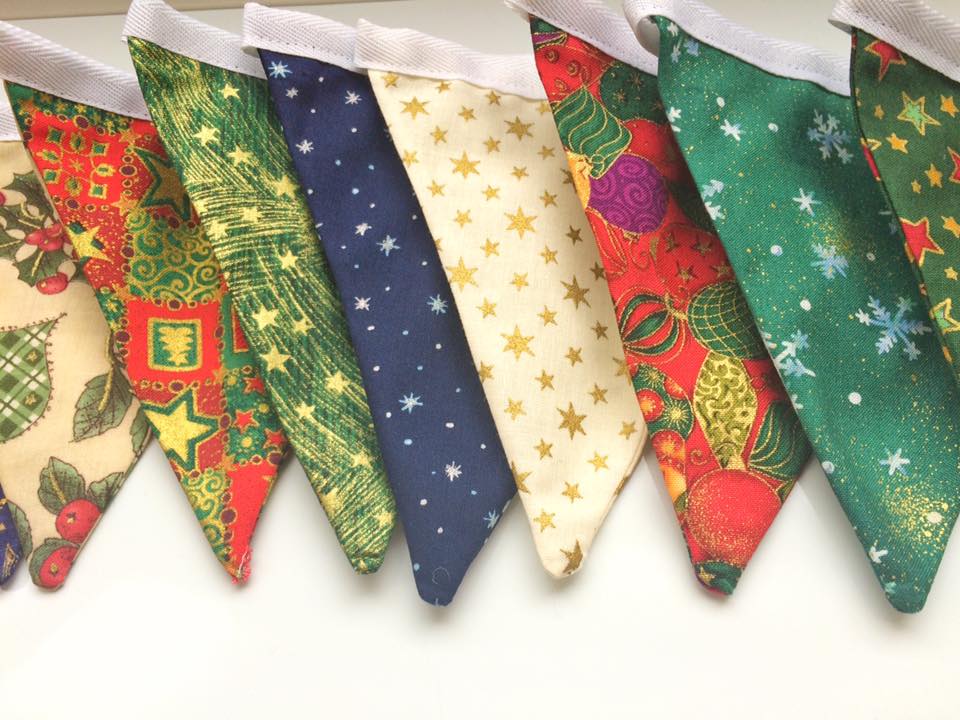 Once I had completed all bunting garlands it was time to decide how to package them up! I decided against purchasing some triangle shaped cellophane bags as I know people will want to see and feel the different fabrics and patterns, so I found the most perfect coloured curling ribbon to tie around the bunting and secured them together with a logo tag.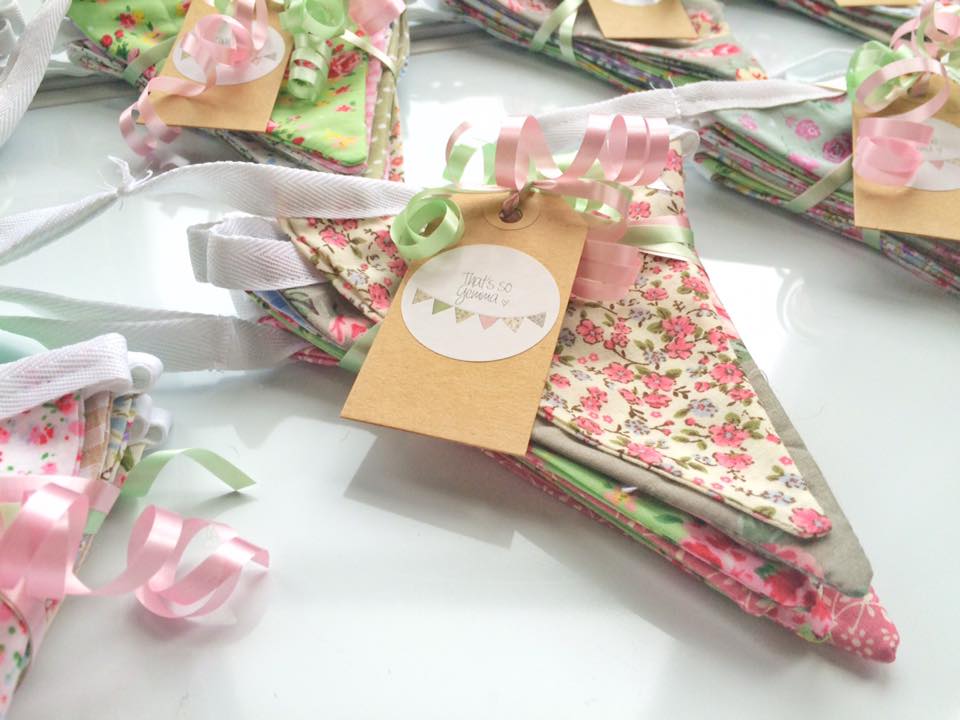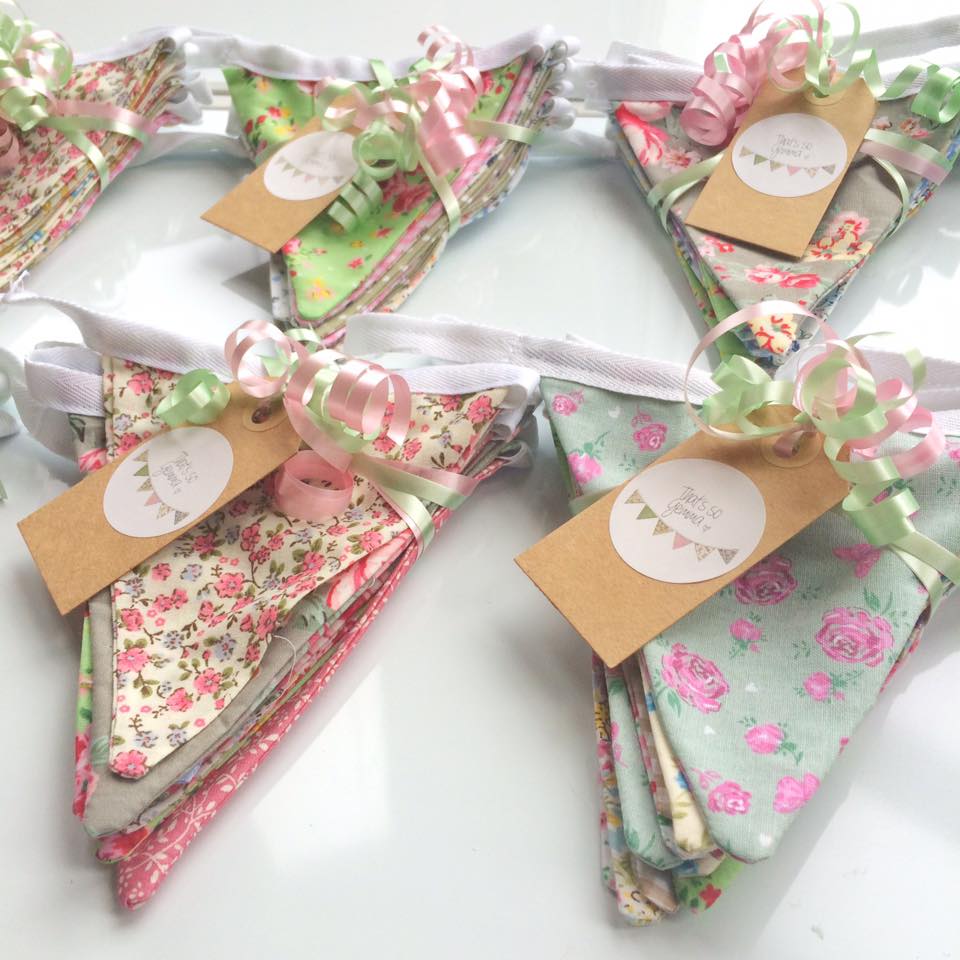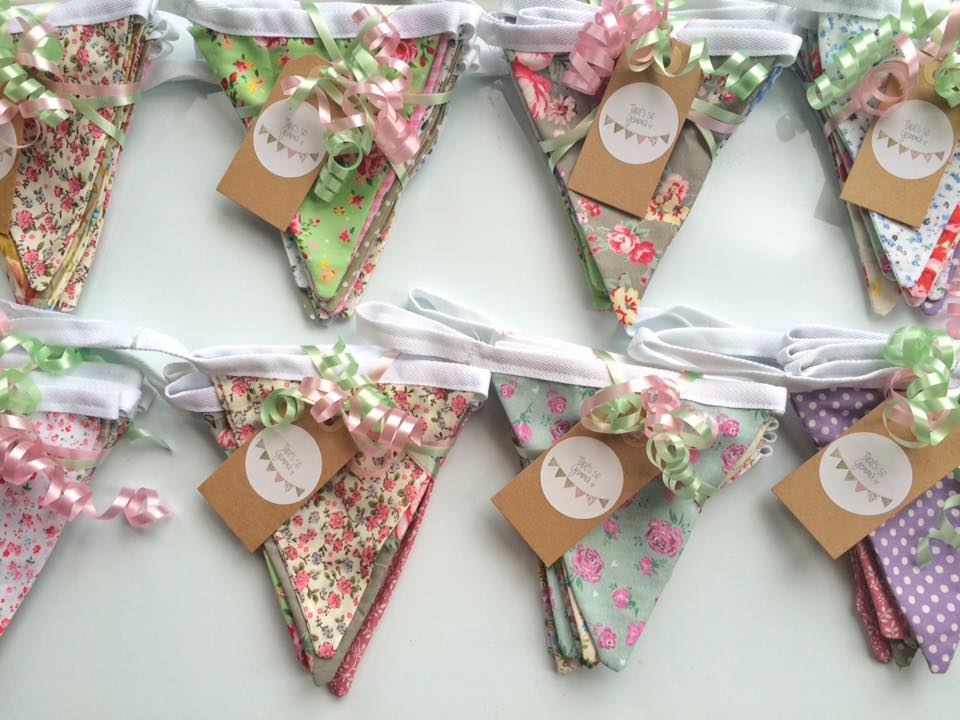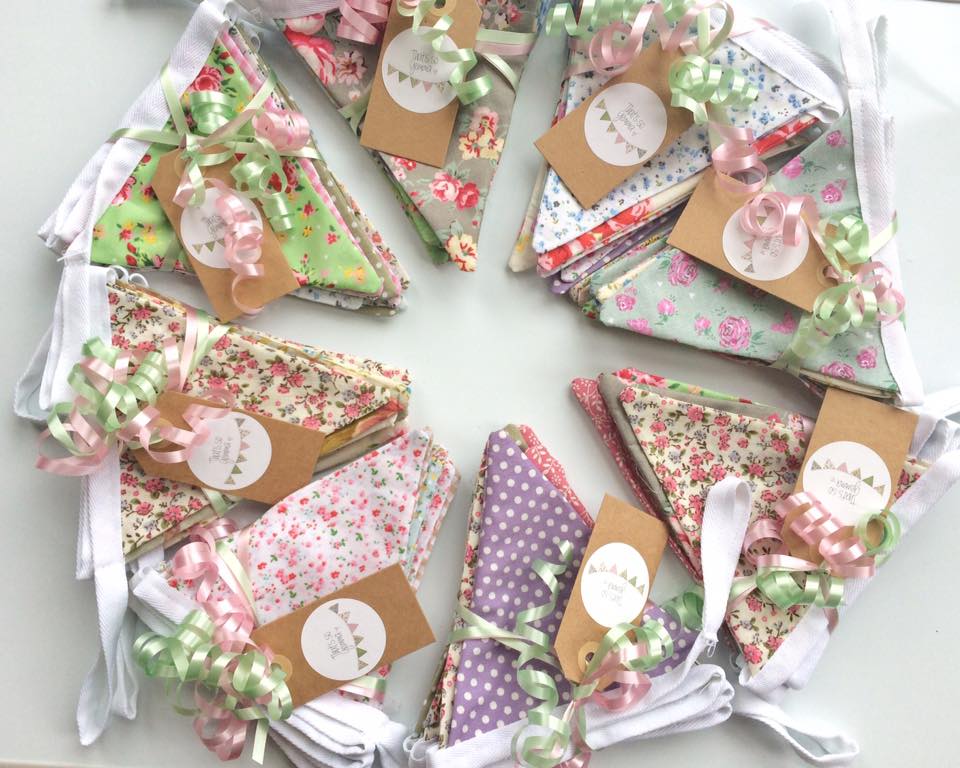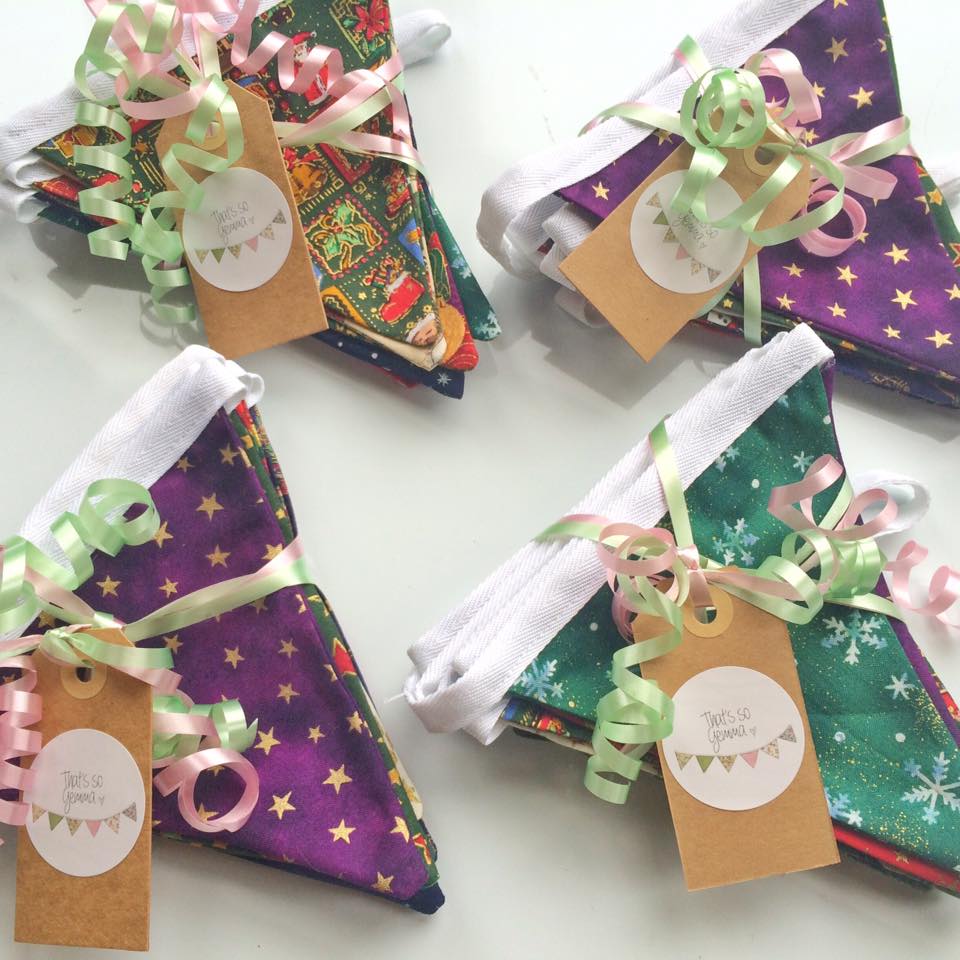 I can't wait to see these on my craft stall table together with everything else! 7 days to go and counting!!
I'd really appreciate some extra tips and tricks on other ways to package bunting parcels, so if you're a bunting maker yourself please don't hesitate to get in touch via my contact form here!
Now a well deserved cup of tea is needed…My feet will now be upright for the rest of the day!