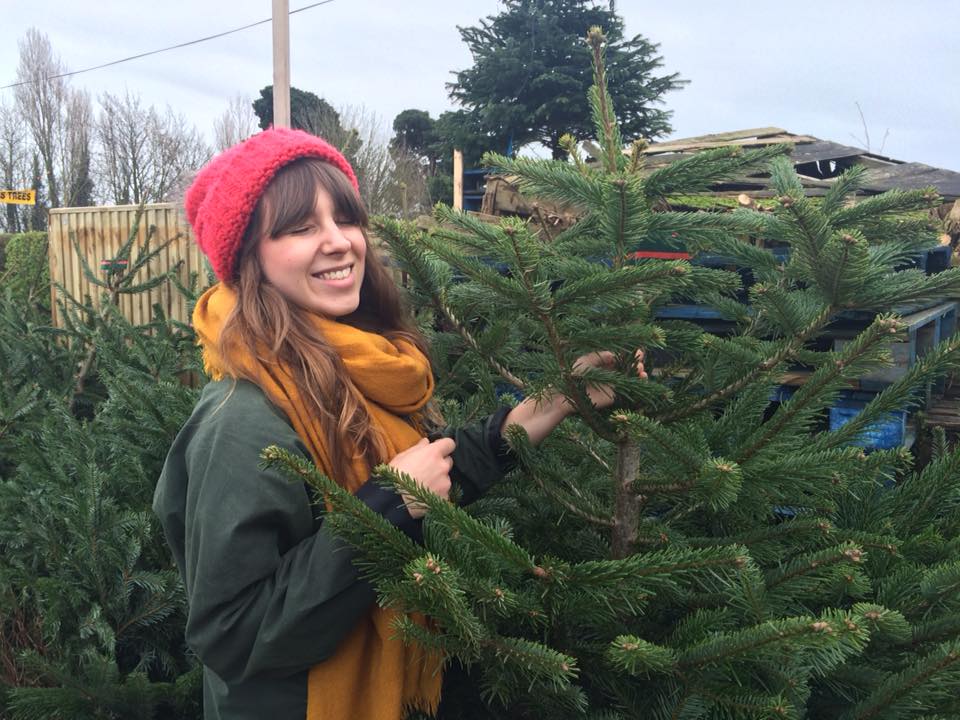 Finding that perfect Christmas tree is serious business. Every year I get laughed at when I try to battle my way through the sprawled trees to find THE ONE. It's pretty much always right at the back, but I WILL find it. It's totally worth the muddy knees, cold hands and pin-pricked fingers though, because in the end, you get that perfect tree.
Yesterday, Christmas arrived in our home and boy does it look a treat! I am now finally beginning to feel Christmassy with the fresh smell of pine in our living room along with a gingerbread scented candle from Zara Home and some of the limited edition Winter-spiced Ribena. Nothing beats the smell and taste of Christmas!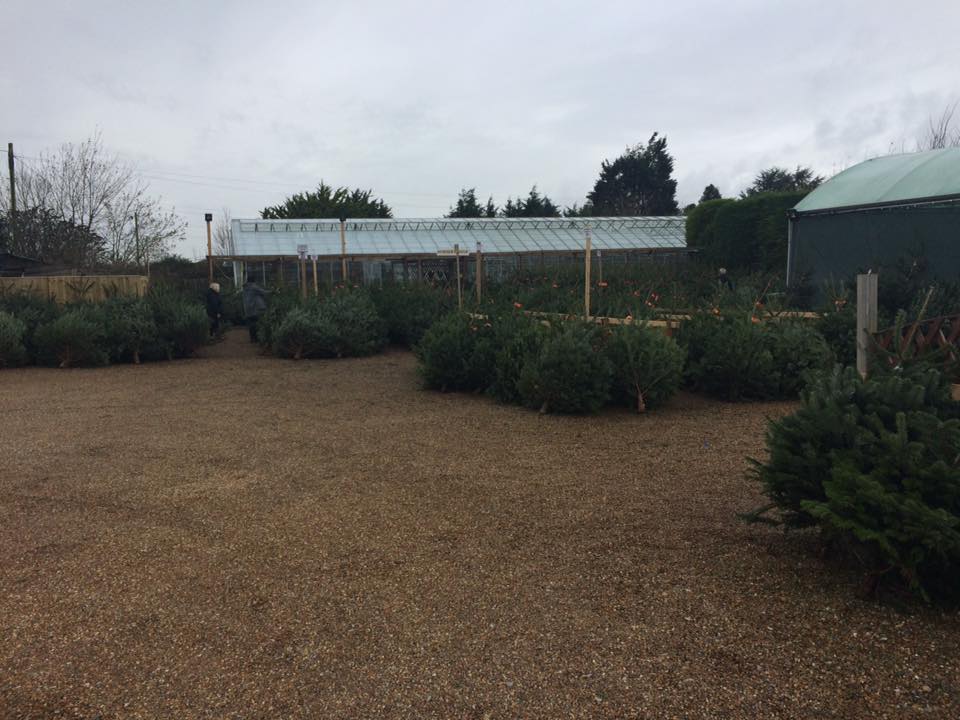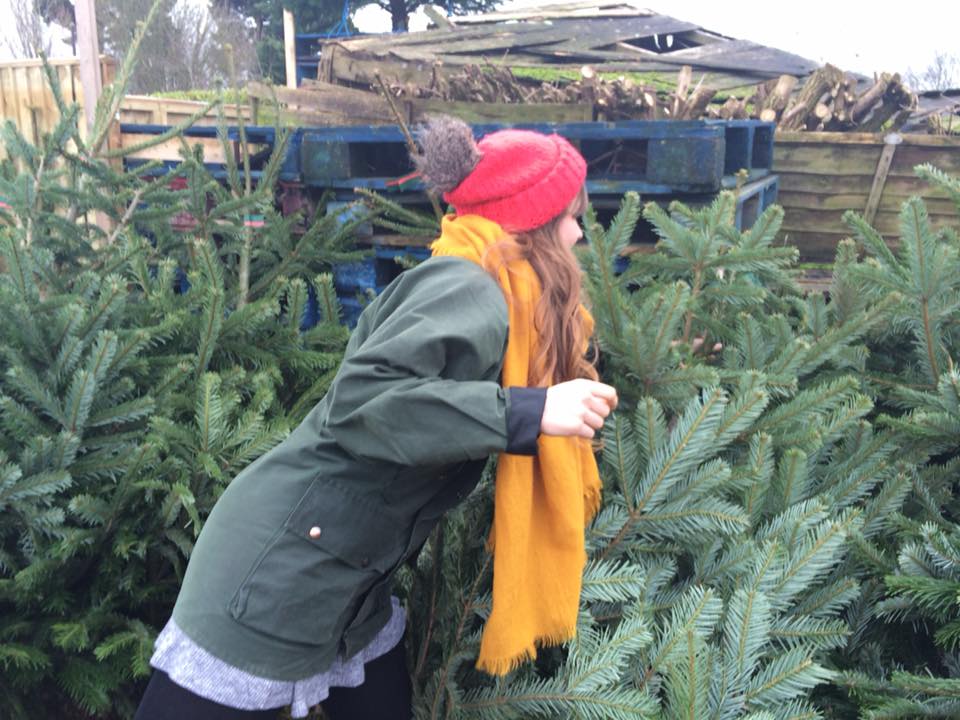 ---
There's always a massive hoo-ha trying to fit your perfect tree in to the car, but yes those couple of extra long branches really do make a difference right? If at first you don't succeed, shove and shove again.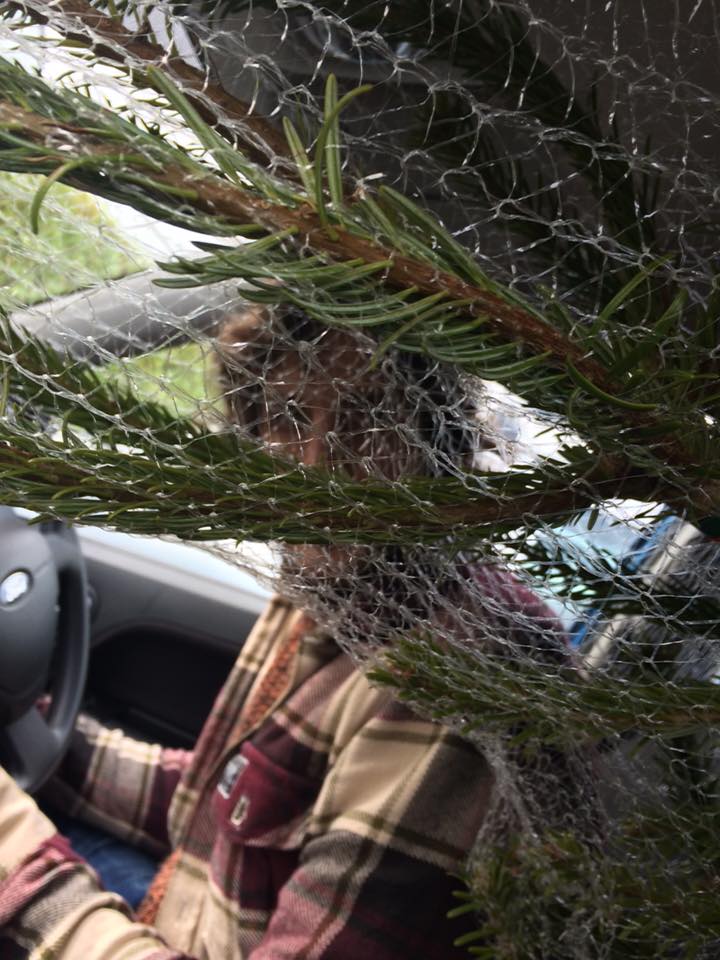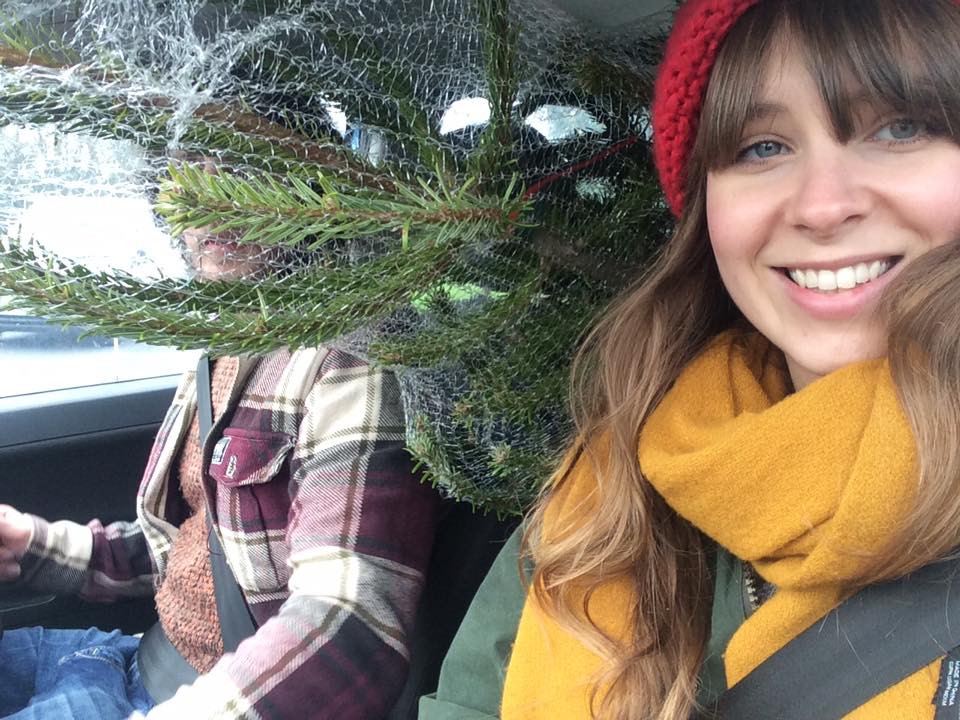 Then, comes the next big kerfuffle of transporting your perfect tree from the car, to your living room without leaving a huge trail of pine needles for everyone to step on. Living in a first floor flat has proven to make it even trickier, it's all fun and games though, until you have to fit it into the tree stand and strain your fingers try to turn the screws in as tight as you can.
'But it's definitely still wonky, it's leaning to the right'.
'No it's not Gemma. No it's not'.
It totally was.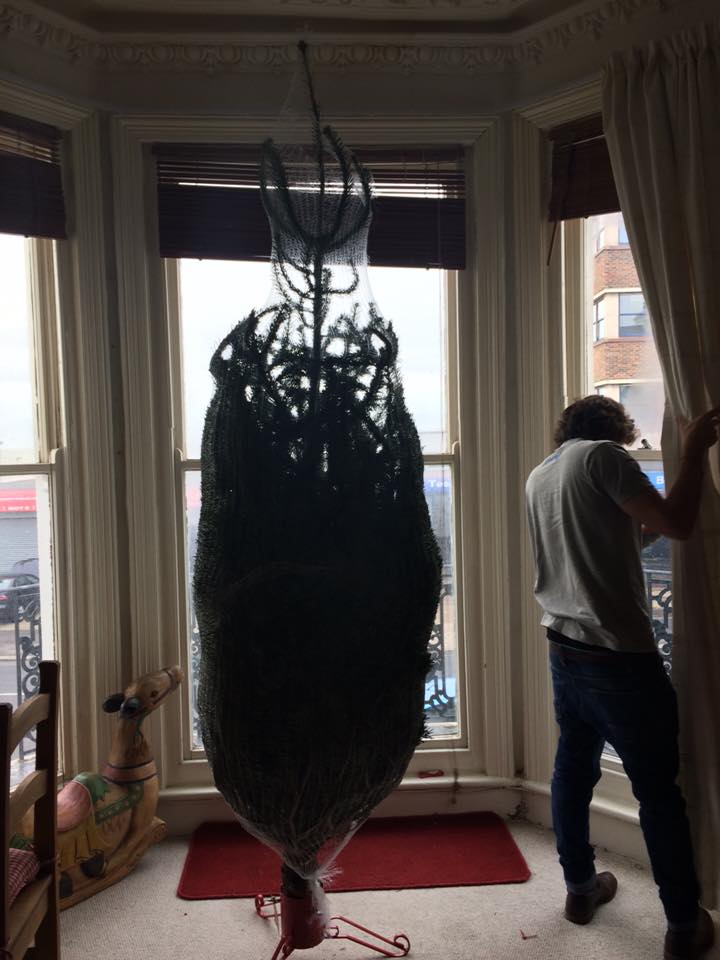 But then, you can cut your perfect tree free from it's netting and begin to decorate it for all of it's glory.
Standing tall and shining brightly, 560 lights, 9 strands of tinsel, a gazillion baubles and of course, the extra special dangly decorations = one PERFECT tree complete!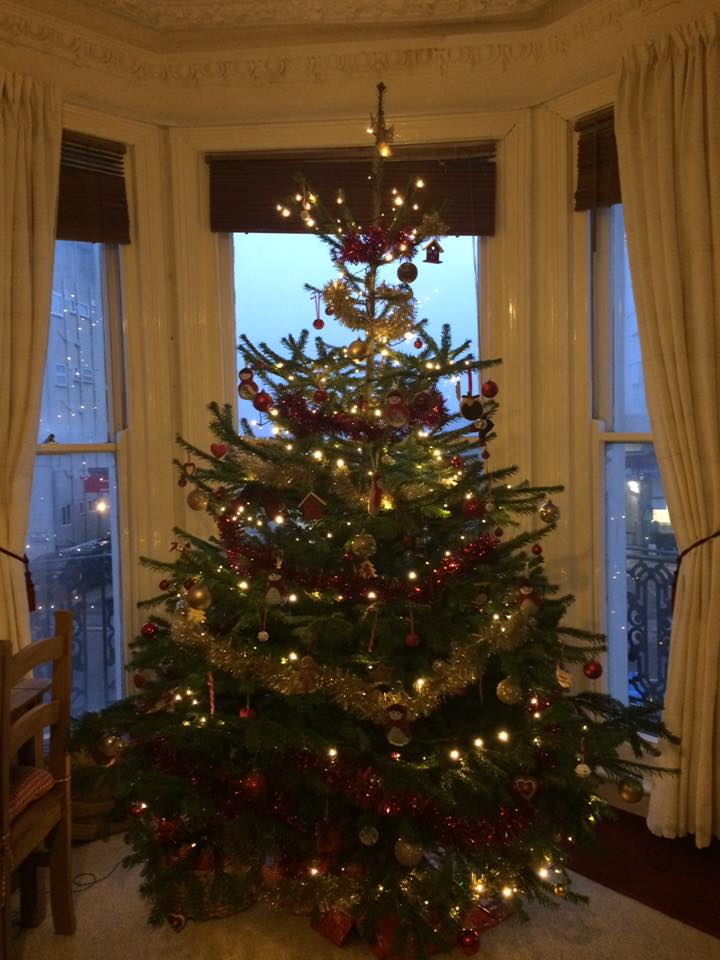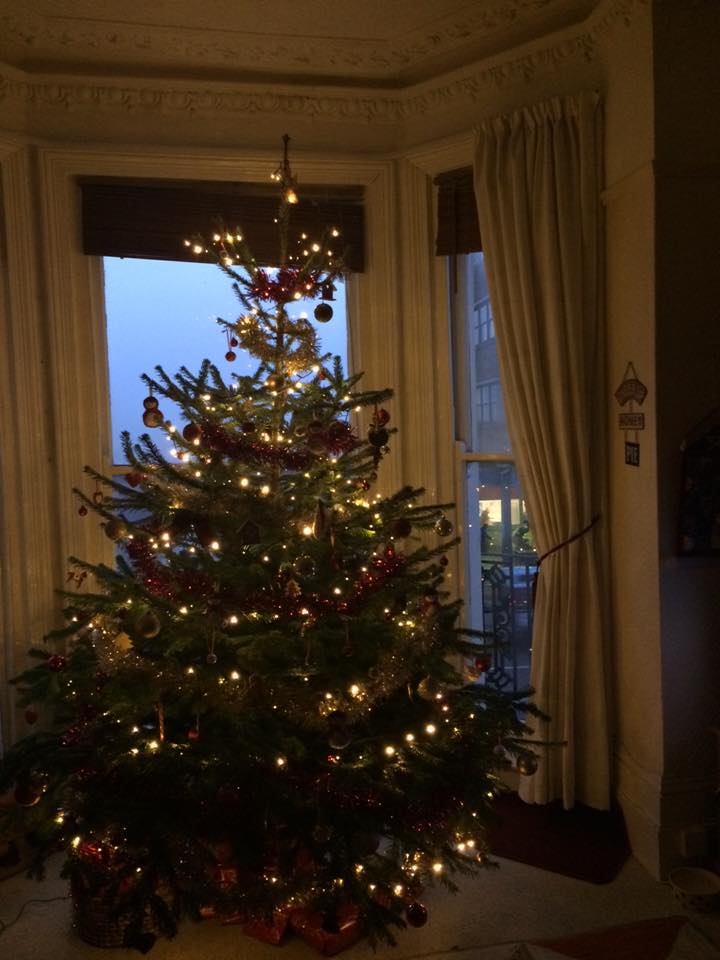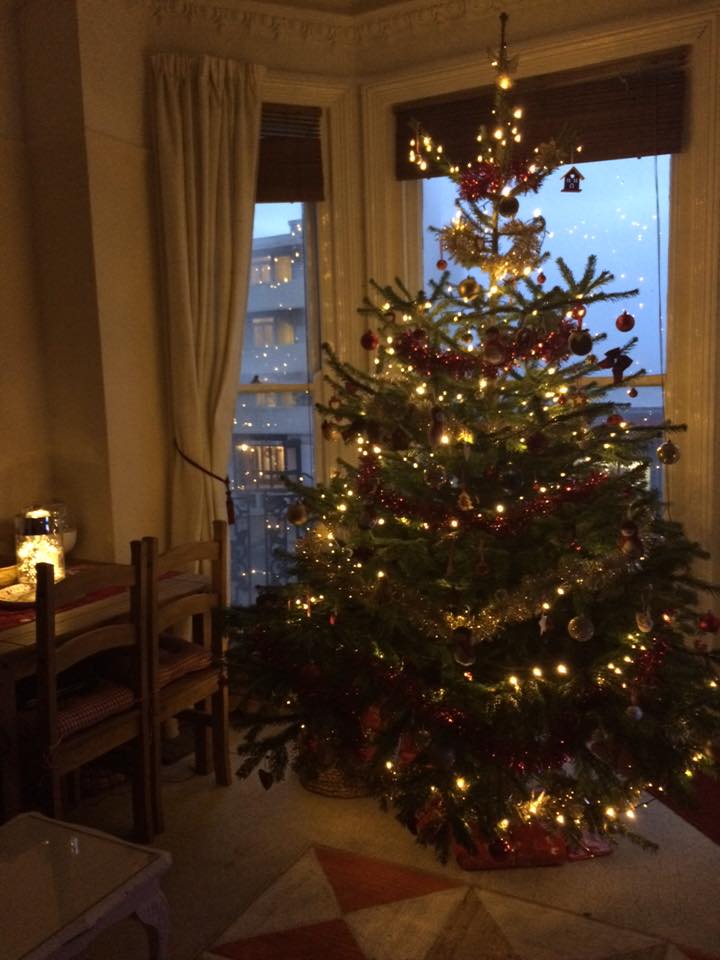 It's so shiny! YAY! It's safe to say that me and Tom have got this whole tree decorating malarkey down to a tee! Complete pro's!
And it's so tall!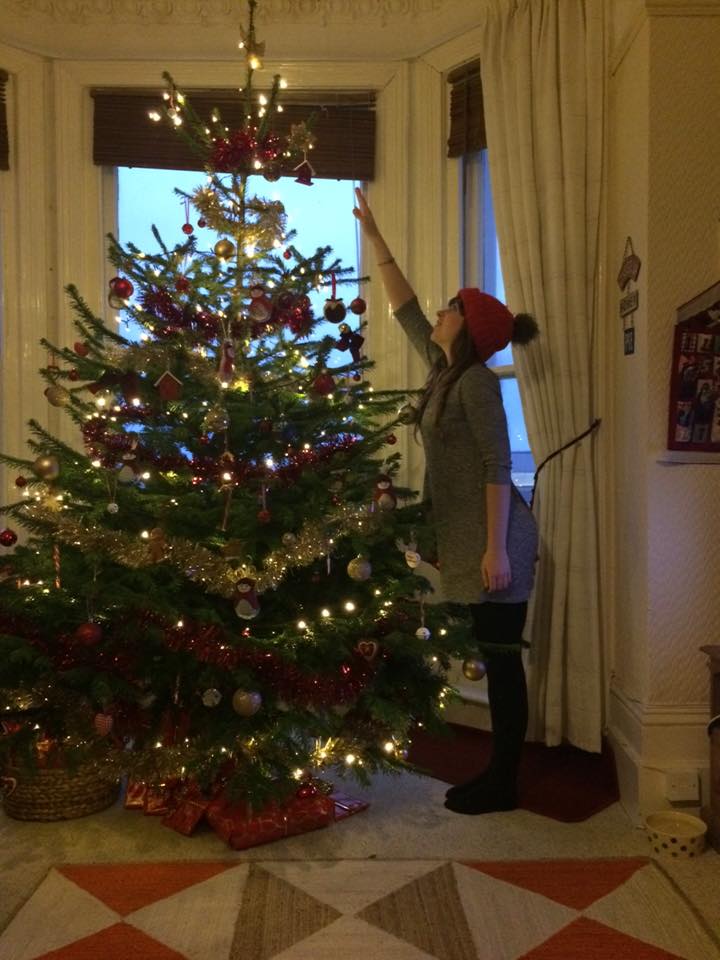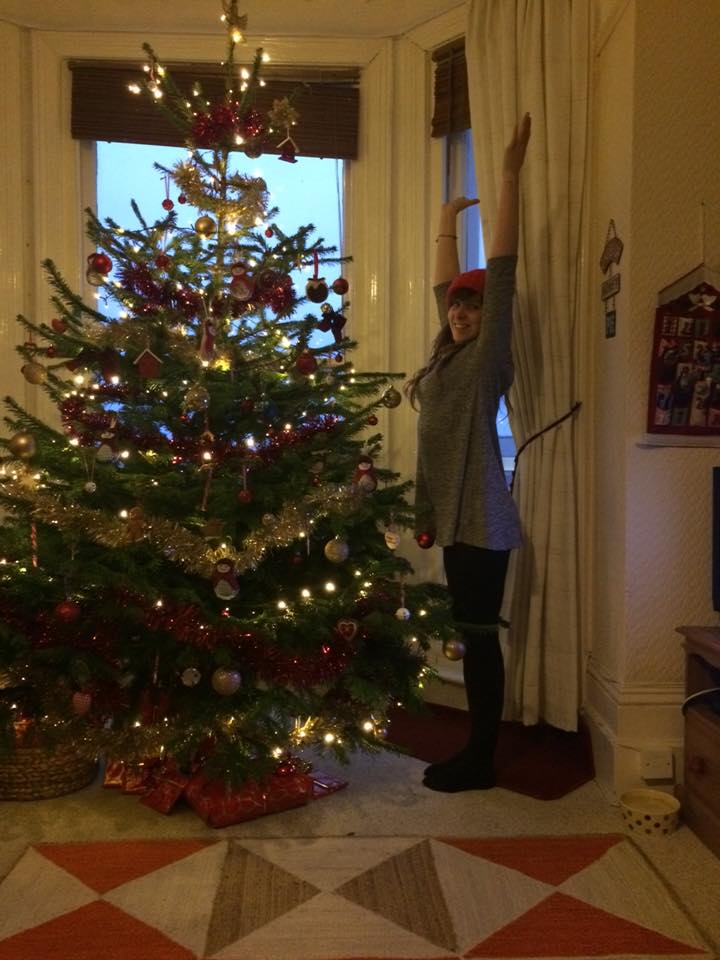 Our lovely home is now completely set for Christmas!
Even Baybee Gurl is looking rather festive today…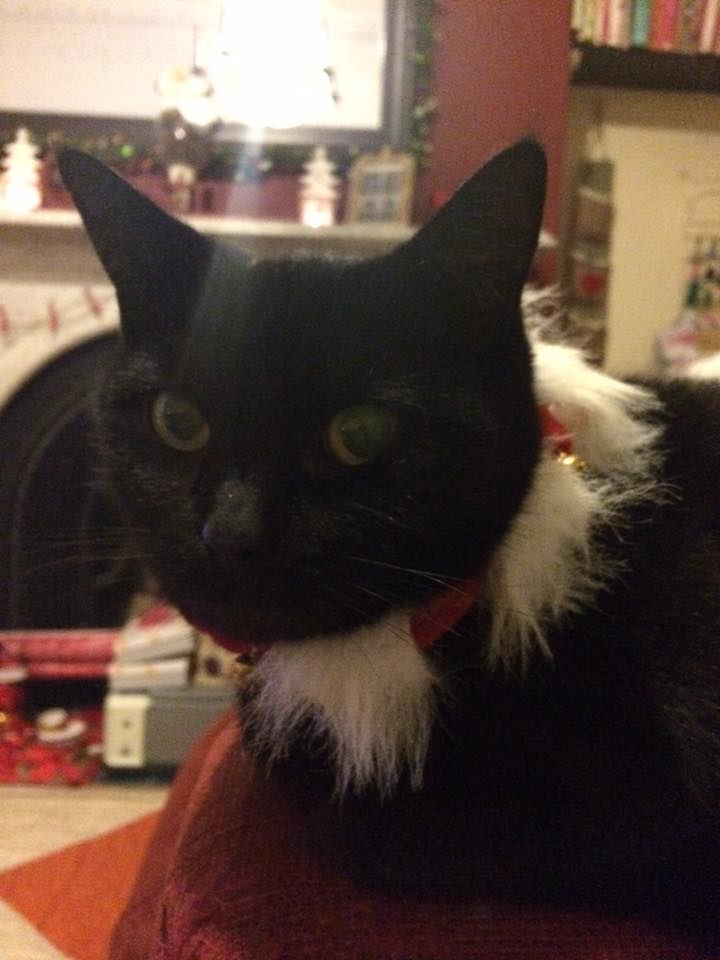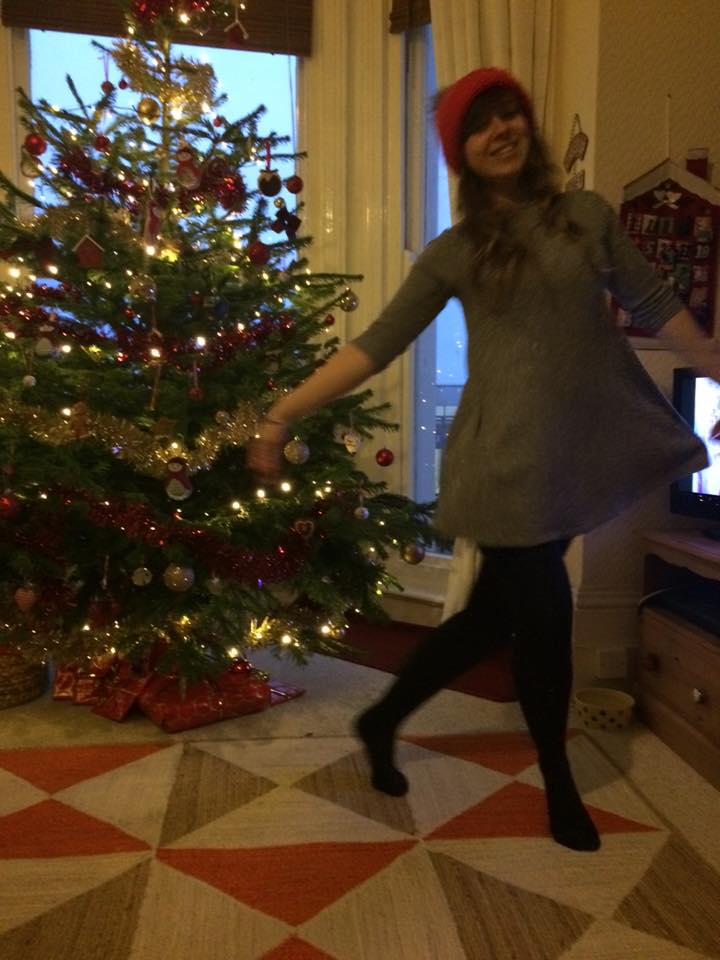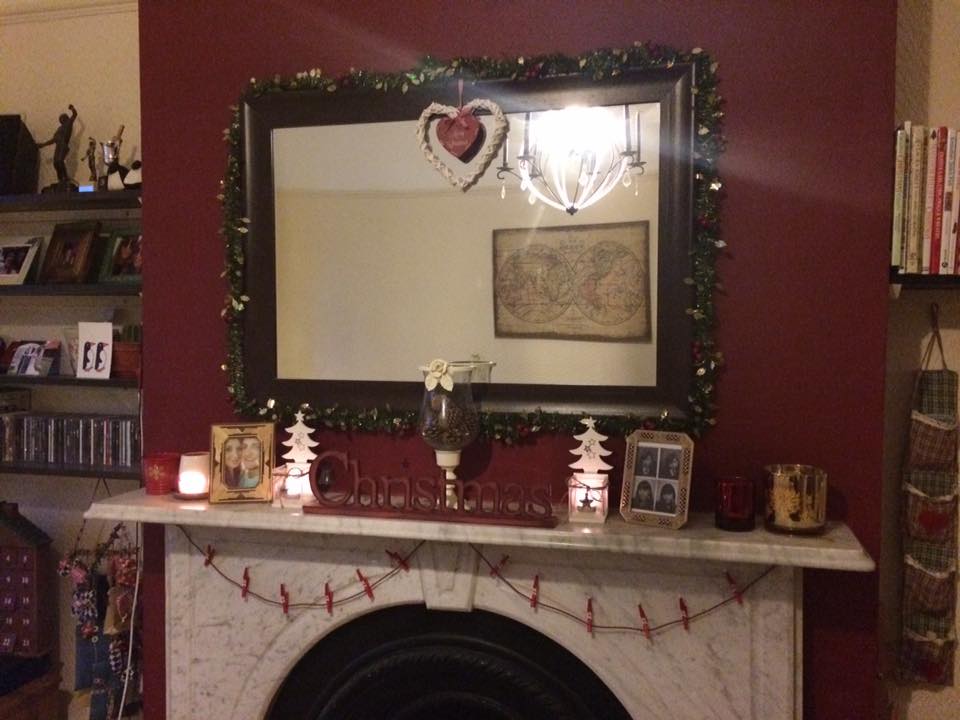 And of course, our happy little one-eyed gingerbread man hanging proudly from the tree… I felt so sorry for him last year sitting on the shelf in Tesco on his own feeling unloved, he had to be bought!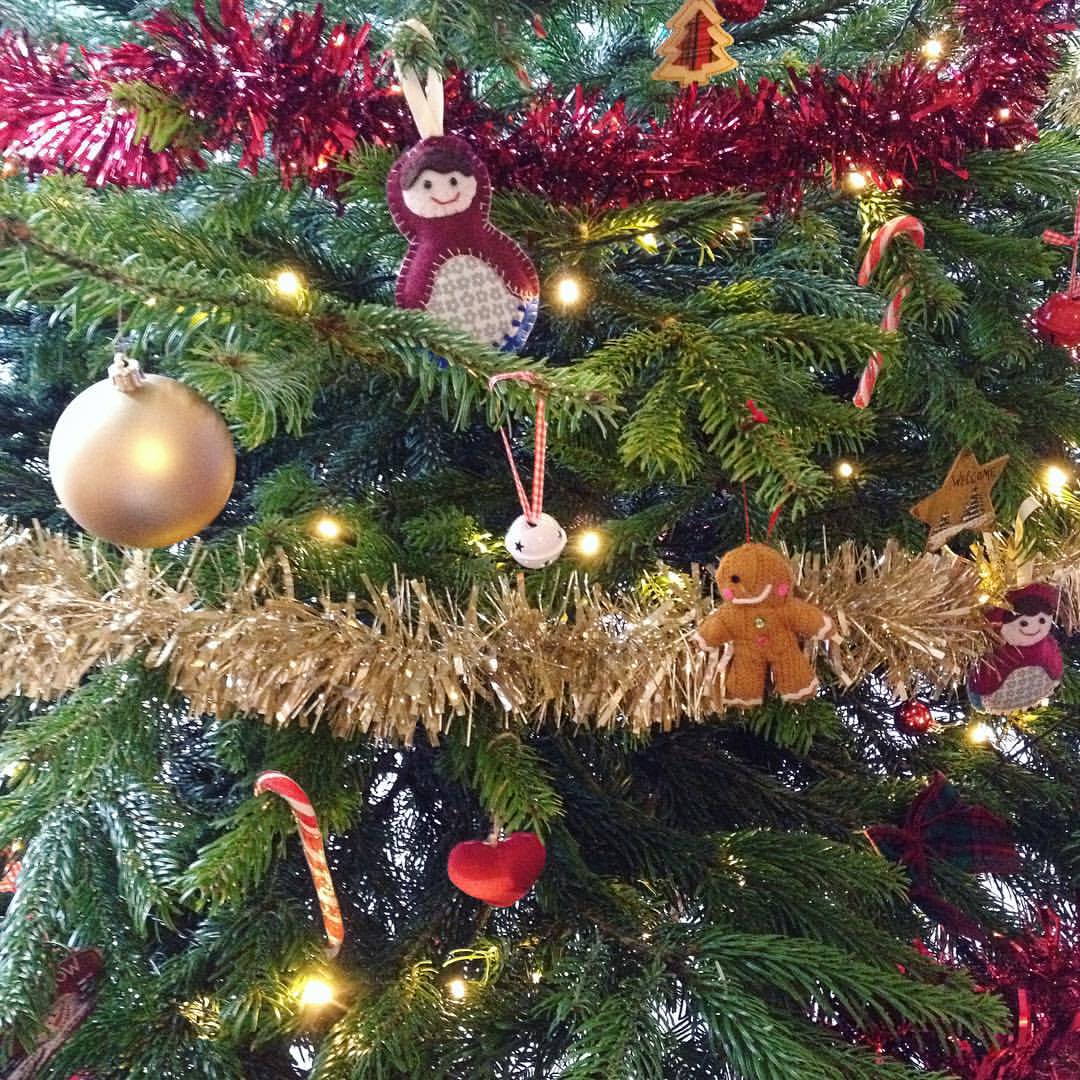 I would love to see all of your festive decorations and perfect Christmas trees, send me some photos for me to mooch through on my lunch hour tomorrow to keep me occupied via my contact form here!
Oh Christmas tree, oh Christmas treeeeeeee!