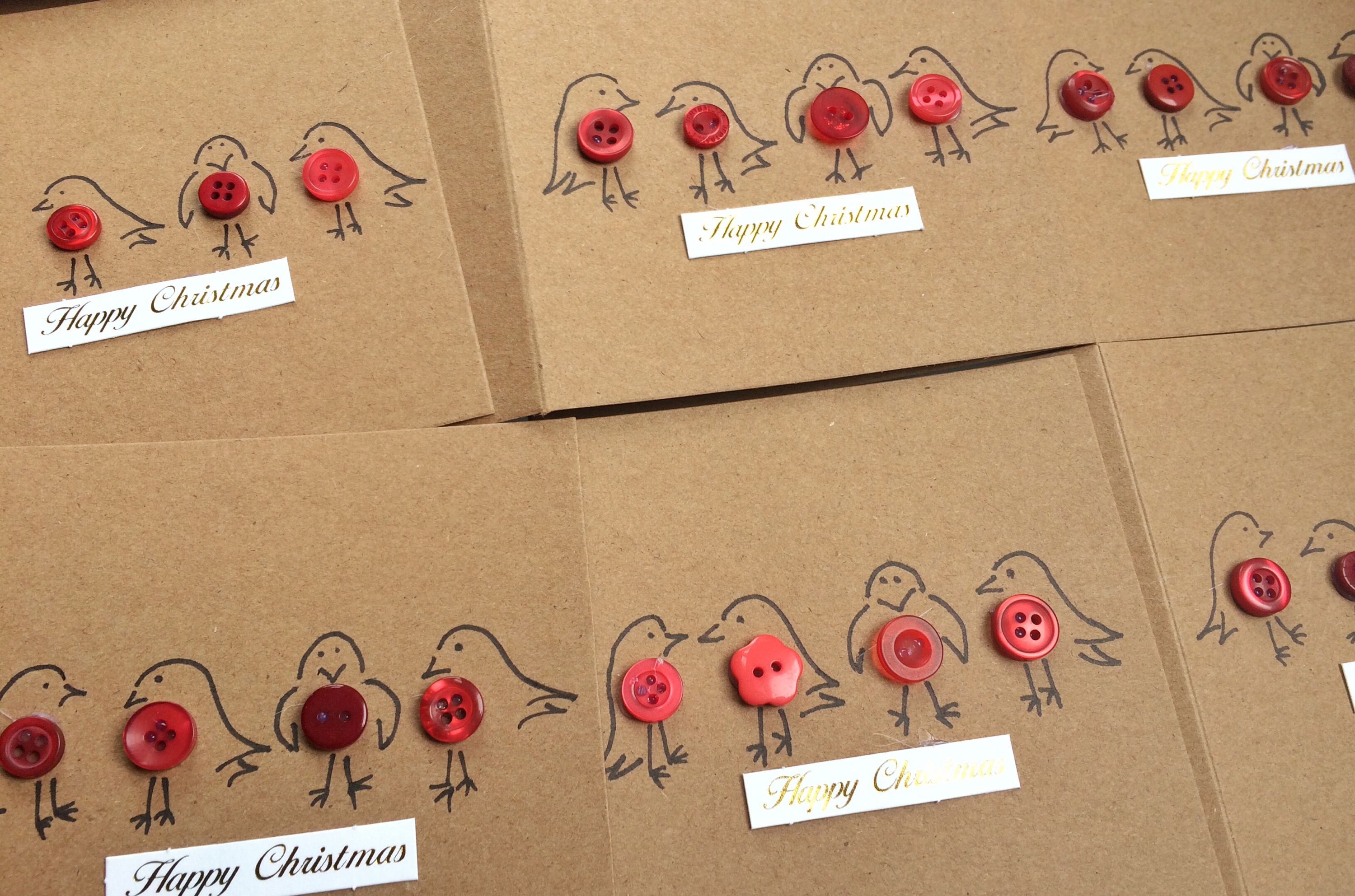 If there's one thing I love about Christmas, it's making handmade cards to send some festive cheer and wishes to your nearest and dearest.
I've been getting crafty during my evenings off for the past few days making these adorably cute and simple Christmas cards! I do want to point out that this design is not my own, I'm all for credit where credit is due to other fellow crafties and I found this unique design whilst having a Pinterest binge on my lunch hour… You can find the link here!

The best thing about this design is that the materials needed are inexpensive and easy to get hold of… If you're a craft hoarder like myself then no doubt you will already have the supplies! Blank cards, red buttons and a decent roller ball point pen is all you need along with the ability of drawing some basic cartoon-esque Robins.
I also found some 'Happy Christmas' card embellishments left over from last year to stick below, but these aren't essential.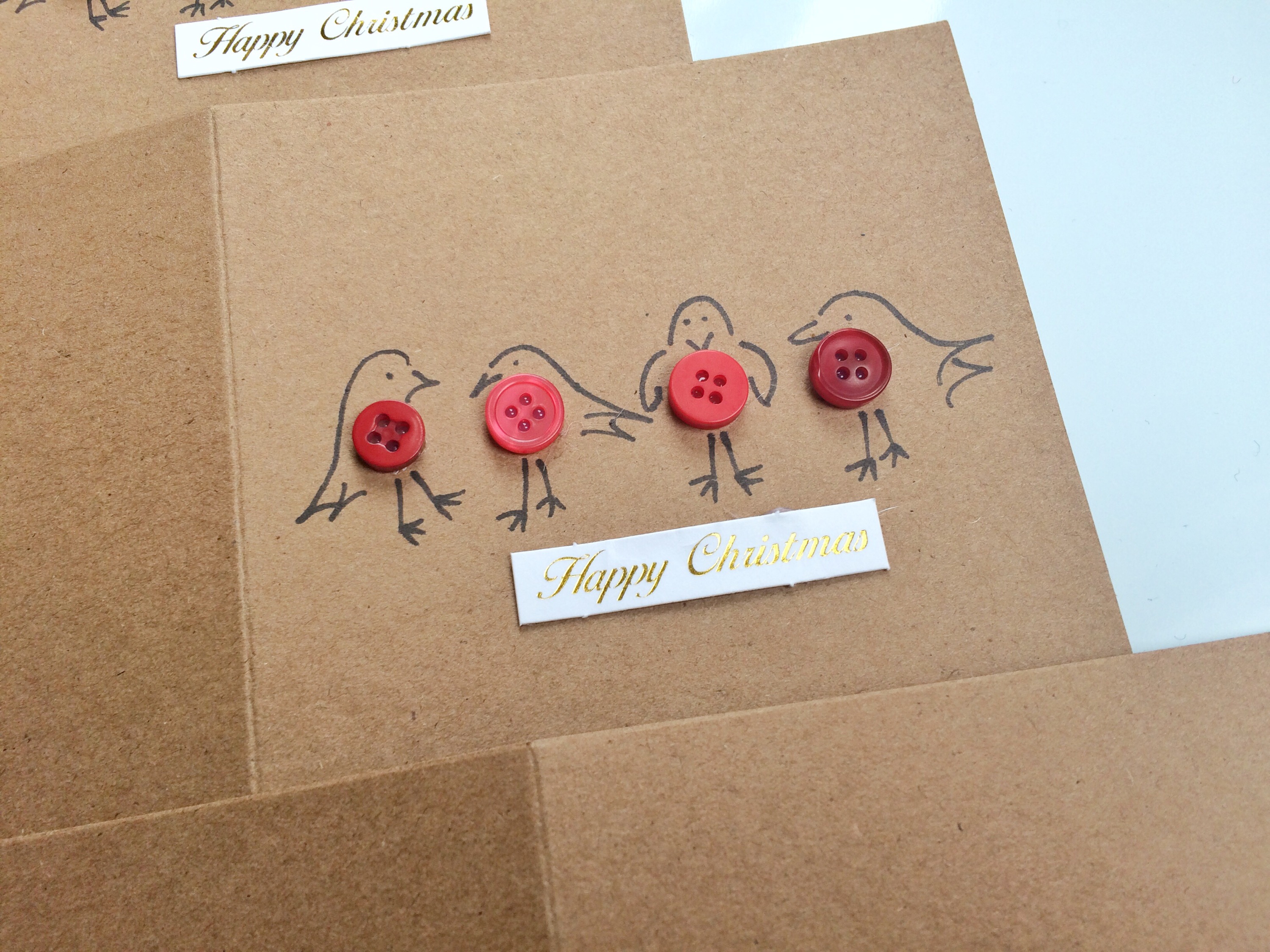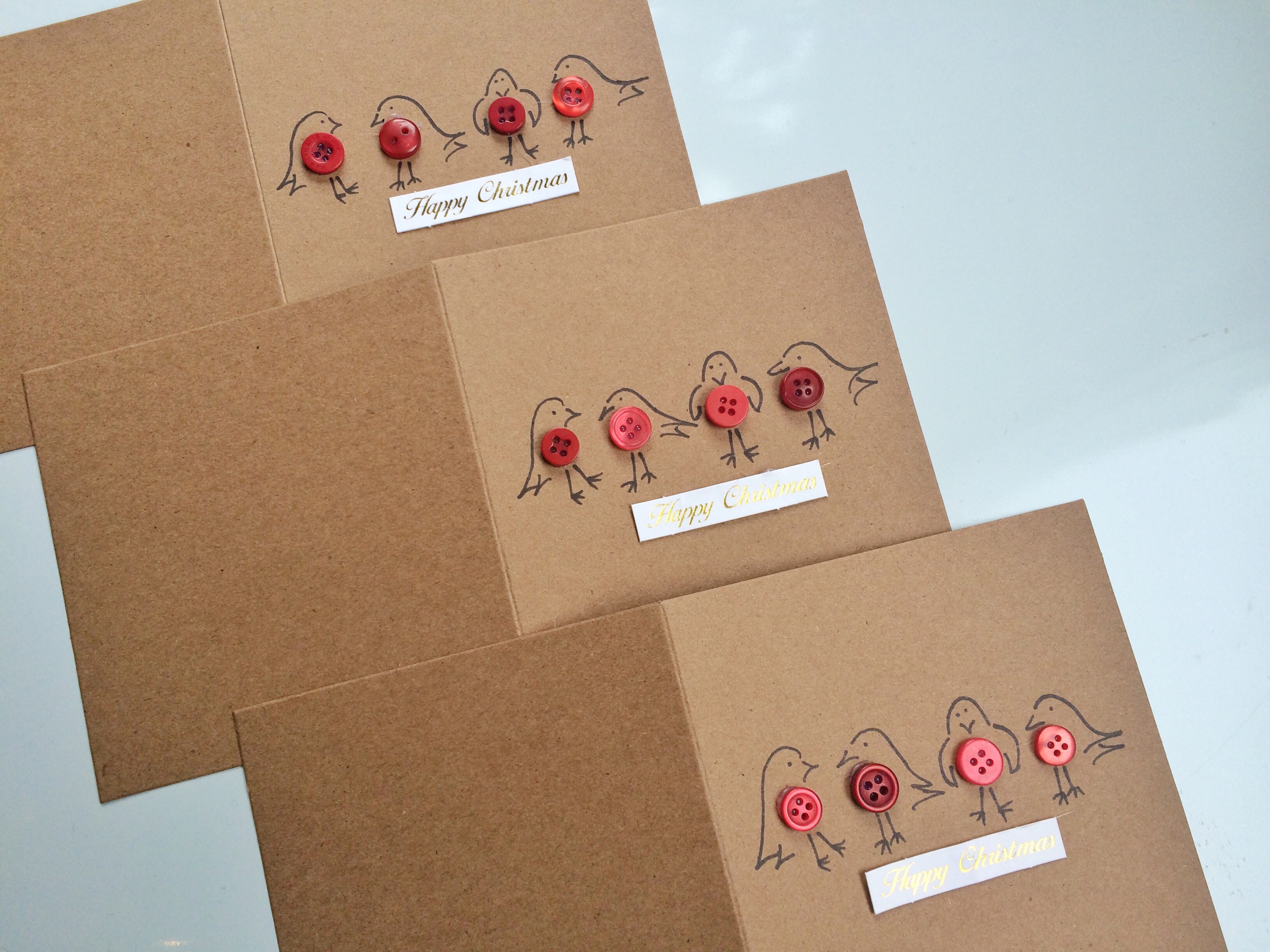 I always like to put my stamp on my cards and use some printed stickers that I purchased from The Range to let the receiver know that the card has been handmade with love by me!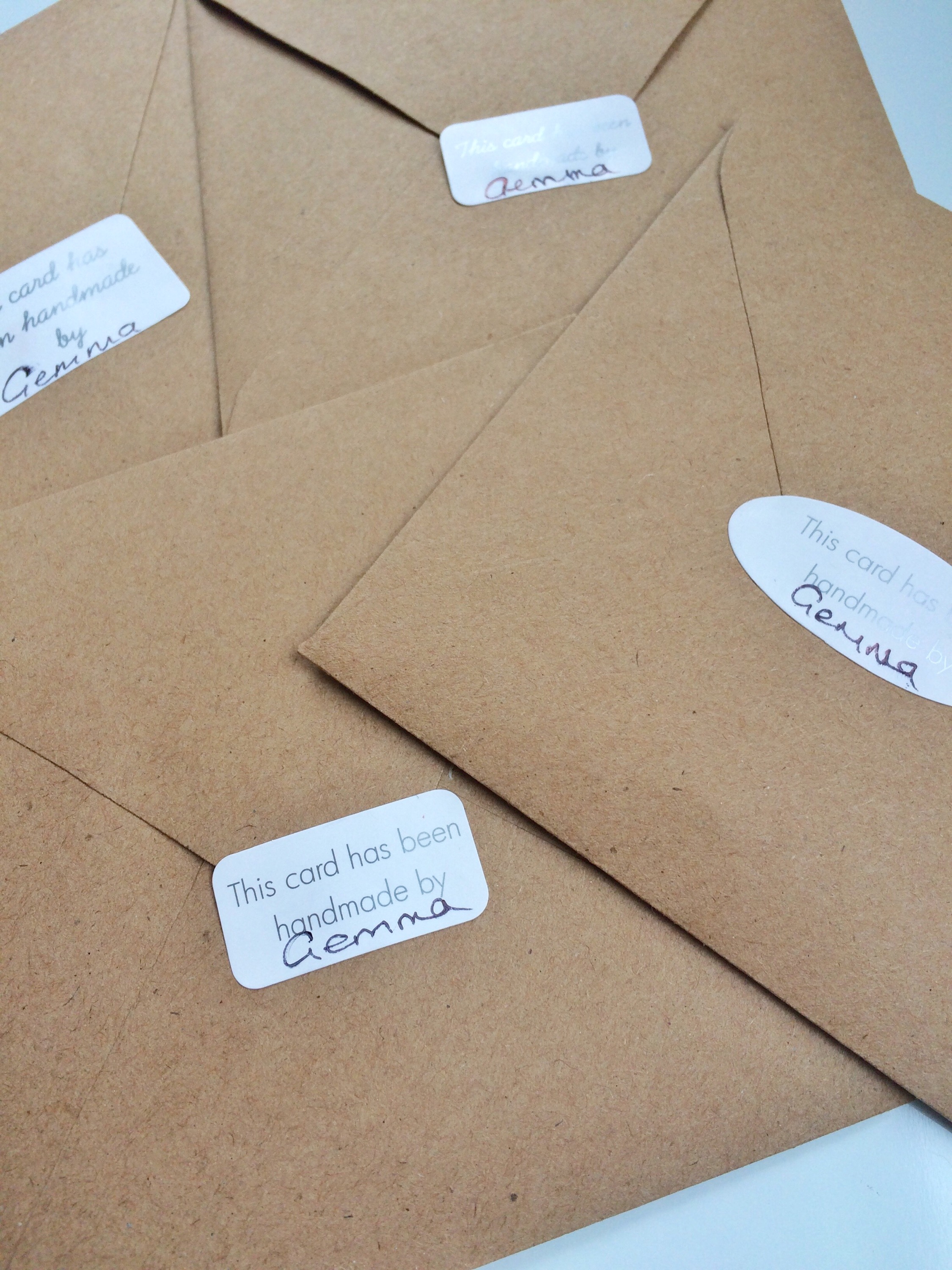 I've also attached some of my handmade Cany Cane Reindeer (see tutorial here) to the cards, for my colleagues at work as a little extra gift. Yay for candy canes! They now look like little parcel presents!
Send me some of your favourite designs, and tell me all about your Christmas card traditions via my contact form here!