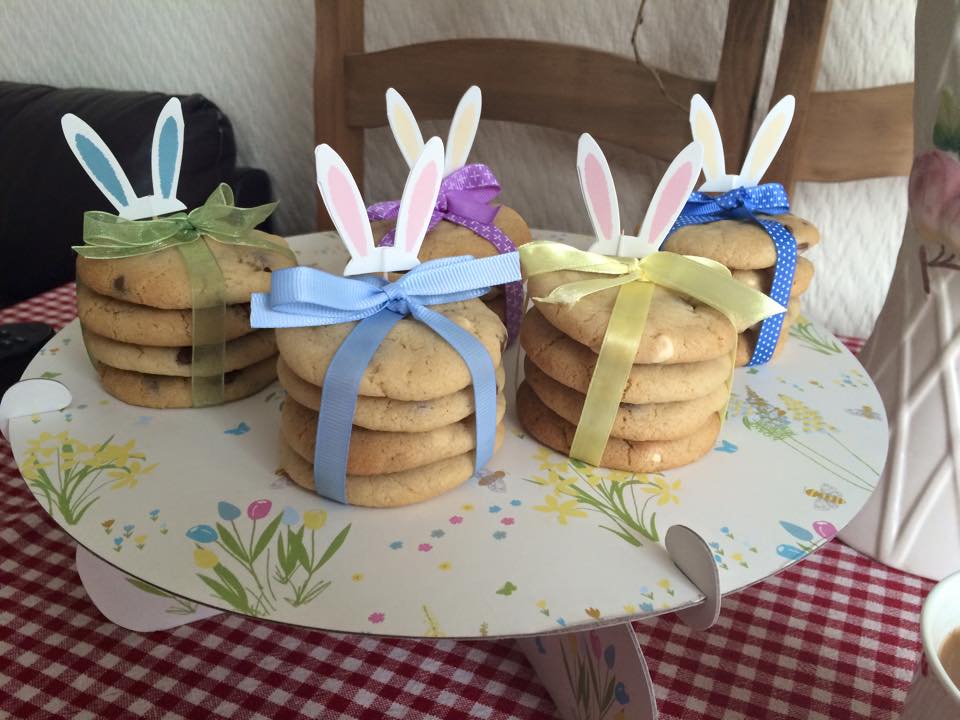 Let's all face it, Easter is most definitely not the best time for watching the diet, with tons of chocolate and sweets swarming the shops, who can't resist!
For my Easter baking session I decided to make my batch of cookies, and I must say, my cookies are amazing!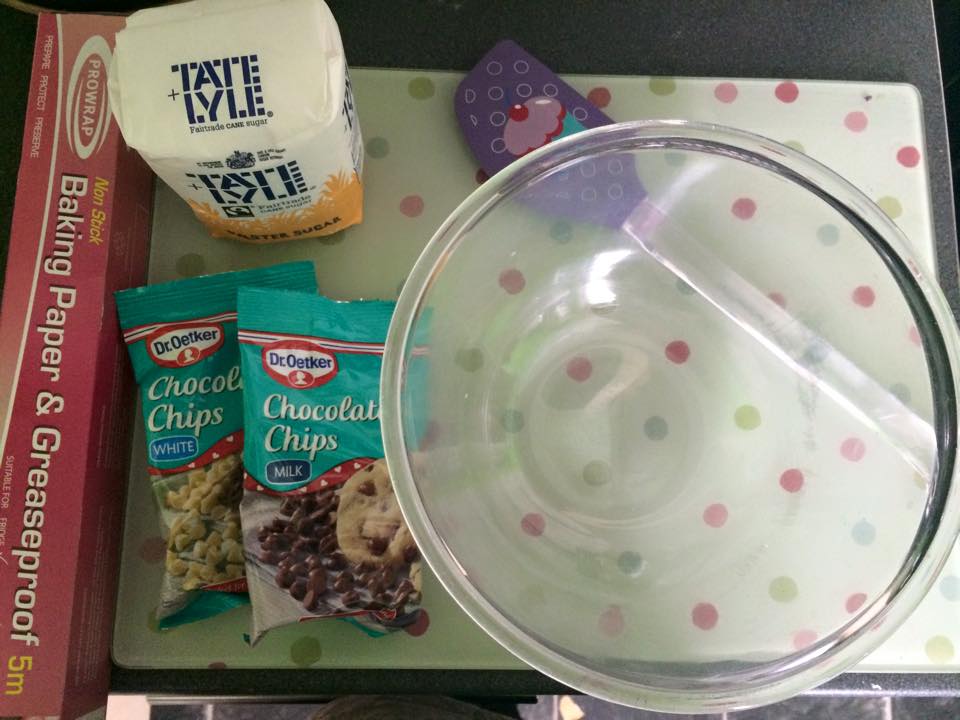 It took me a long time to get the perfect recipe and timing the baking process perfectly, but i've mastered it! And to save you all from having the countless attempts of how to make the 'perfect' cookie, i'm going to be extremely generous and tell you my top tips!
For the recipe you will need:
125g soft butter
125g caster sugar
100g light brown soft sugar
1tsp vanilla extract
1 egg lightly beaten
225g self raising flour
200g chocolate chips
You can additionally have 1/2 tsp of salt, but if your using salted butter that isn't necessary!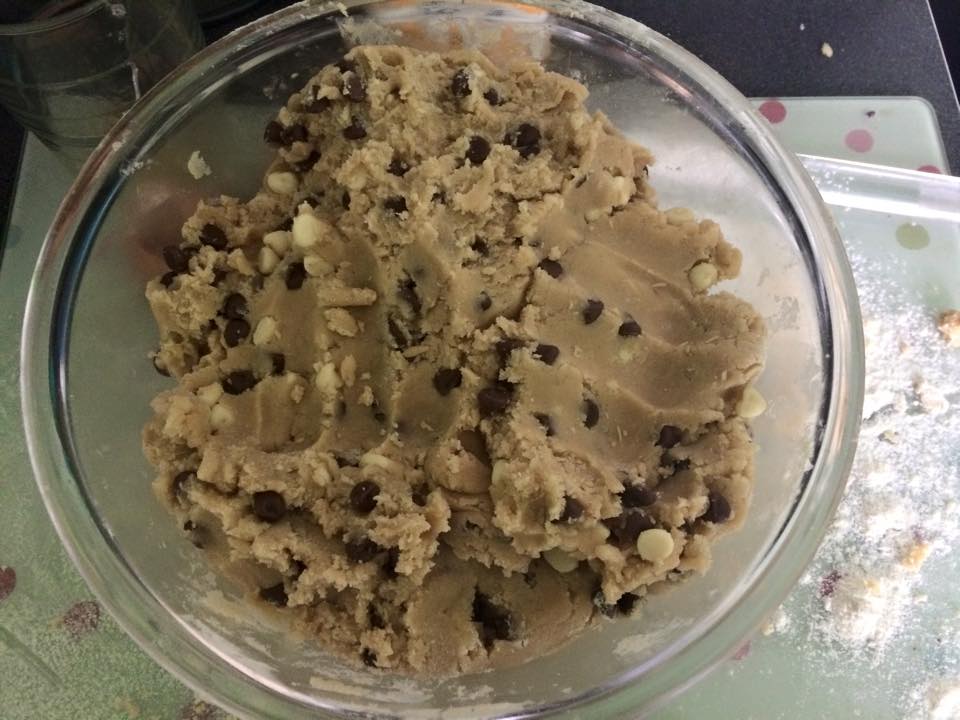 Because it's Easter and I intend on giving the cookies as gifts (yes i'm going to TRY and not scoff them all myself), i've made a double batch! So the quantities above are twice the amount.
To save you from the sight of what looks like a lot of mess and gloop i've shown a photo (above) of what your mixture should end up looking like… the photos I took during the mixing, weren't pretty!
First of all, cream your butter and sugar together
Once completely mixed in, add vanilla extract
Lightly beat your egg and add to the mixture
Slowly sift in the flour (it's important to sift it!) and salt (optional)
Once all combined add in your chocolate chips
For mine I used milk and white chocolate chips just to add some extra flavours…why not, it's Easter!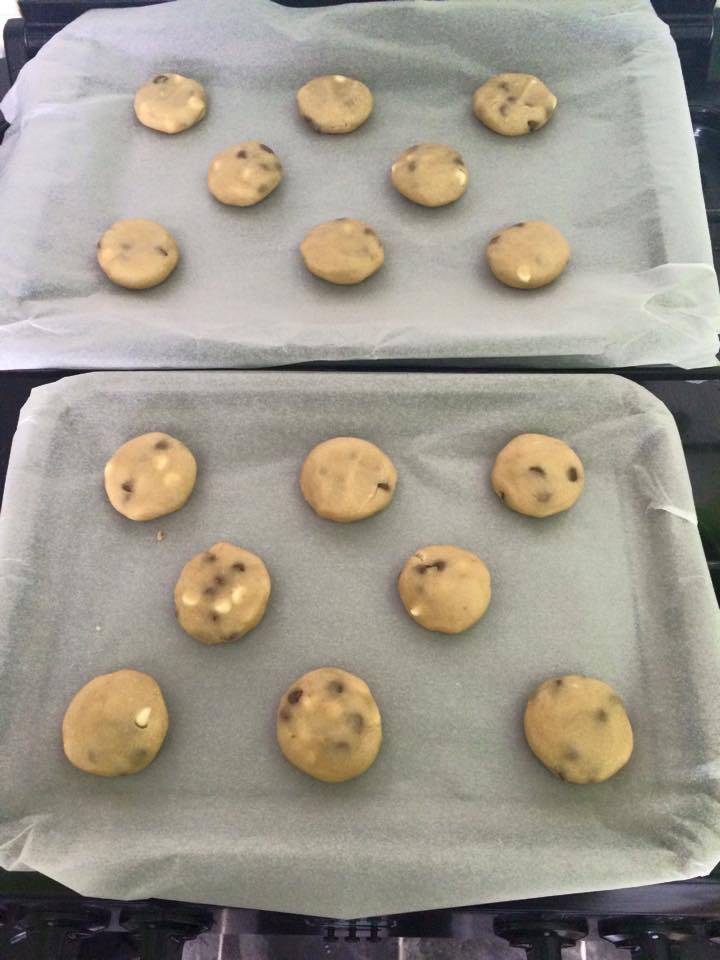 Pre heat the oven to 180°c, and prepare your cookie dough balls… this is when I usually overeat on the mixture itself and don't save any room for the cookies when cooked so be warned, temptation is high!
Now when i first started to make cookies I thought that there was no way these were big enough but believe me they are! The flour in the mixture makes them expand, so don't be fooled, use a small amount!
To give you a rough guide I would say roughly the size of a walnut, then flatten them slightly and press on to the tray. Make sure your trays are lined with greaseproof paper.
NOW THIS IS WHEN THE MAGIC HAPPENS.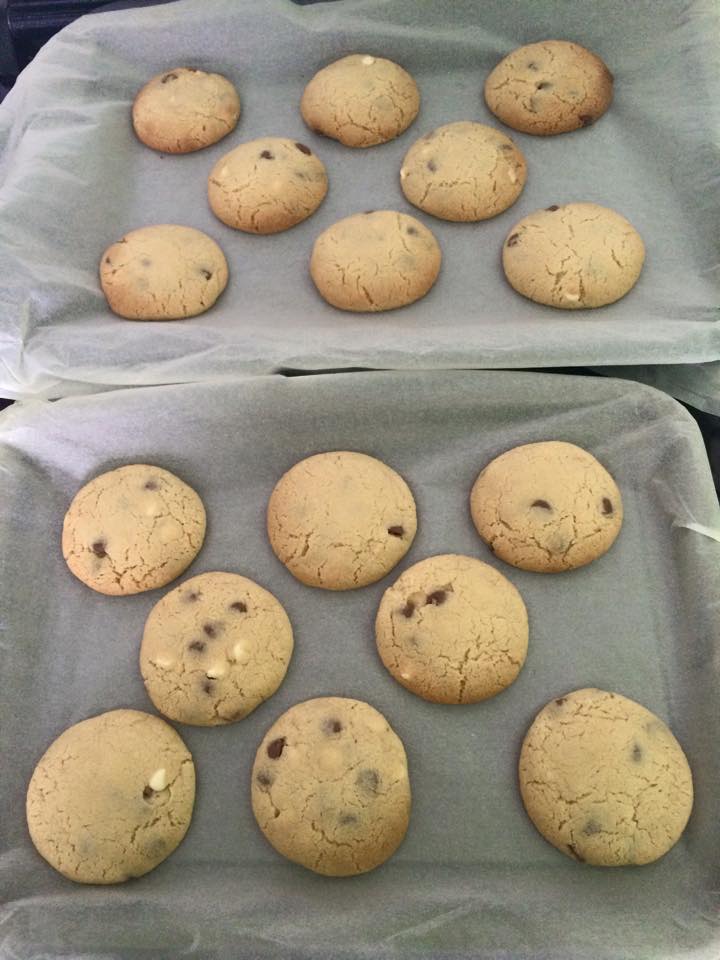 Let me fill you in on my little secret… and trust me, i've really contemplated whether or not to reveal this as I don't want any cookie competition rivalry!
For the whole time the cookies are in the oven you MUST keep an eye on them through the glass to get the timing precisely!
Do not leave the kitchen
Don not leave the oven
Do not collect £200 when you pass go…
STAY WITH THE COOKIES. This is the stage when they become gooey pieces of doughy chocolate heaven and just a minute too long, could mean a hard crispy cookie…and no one wants that!
You need to take the cookies out when you think they're not done…yes, i typed that correctly, when you think they're NOT done.
They sure as hell are!
Just as you start to see a glimpse of golden brown, take them out the oven, they will still be very soft so leave them to cool for 5 minutes before putting them on to a cooling rack.
And before you worry, yes the egg is cooked, and it will carry on cooking the whole time they cool down too!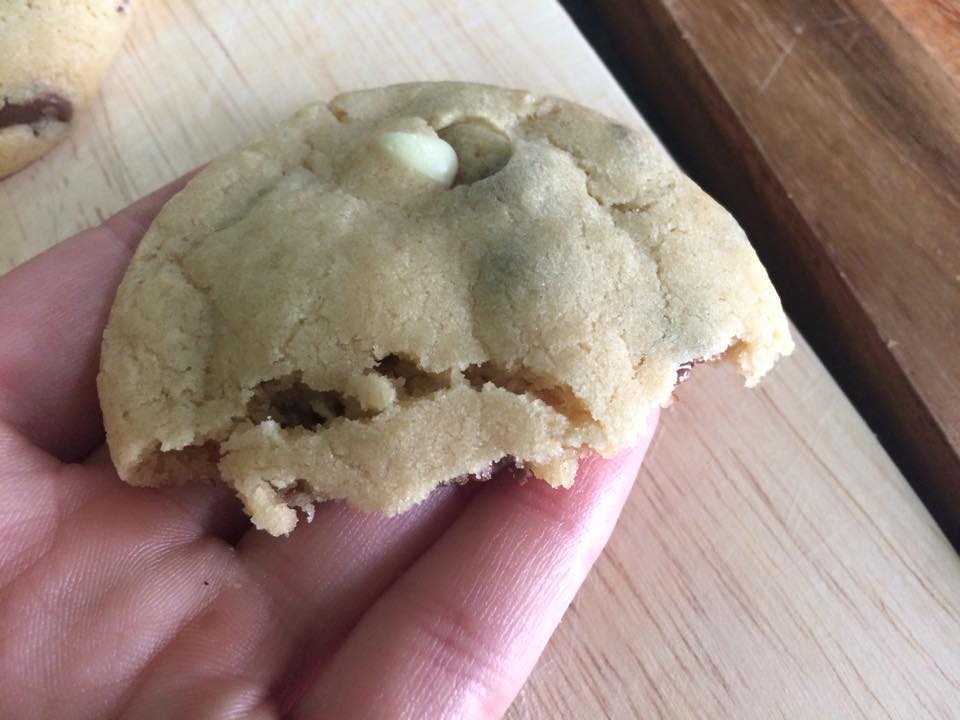 This is the best time to eat them of course…so go ahead and eat them all now!
No no, don't, but have a couple.
As your cookies cool, the dough settles and cracks will form slightly on top…this is exactly what you want!
This means that not only when the cookies are hot they are gooey, but they will stay gooey when they're cold as well…
THE PERFECT COOKIE.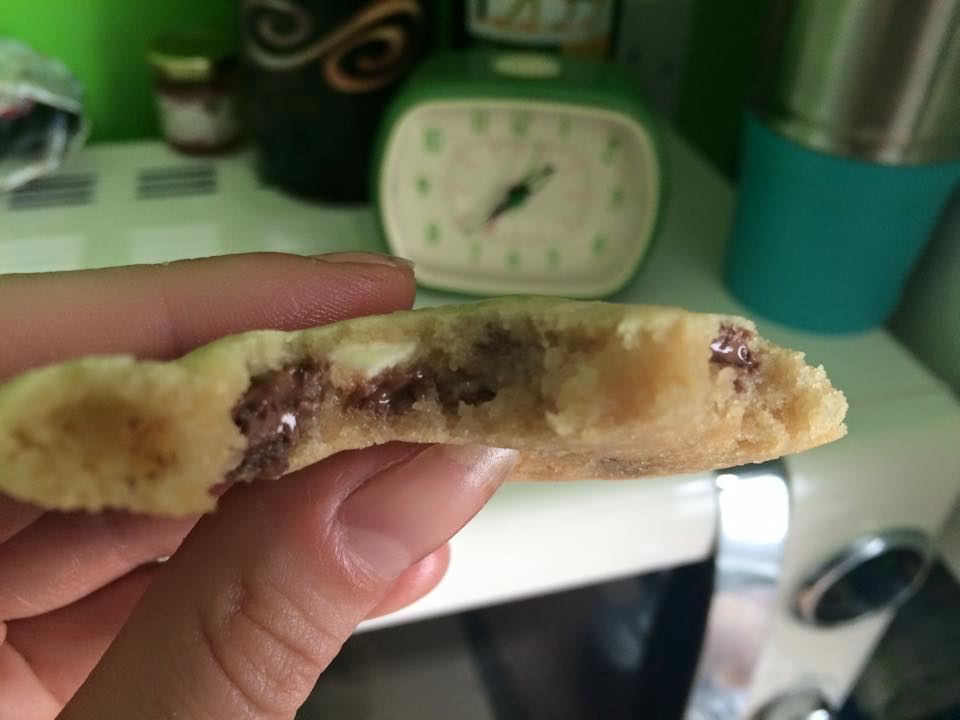 Mmmm.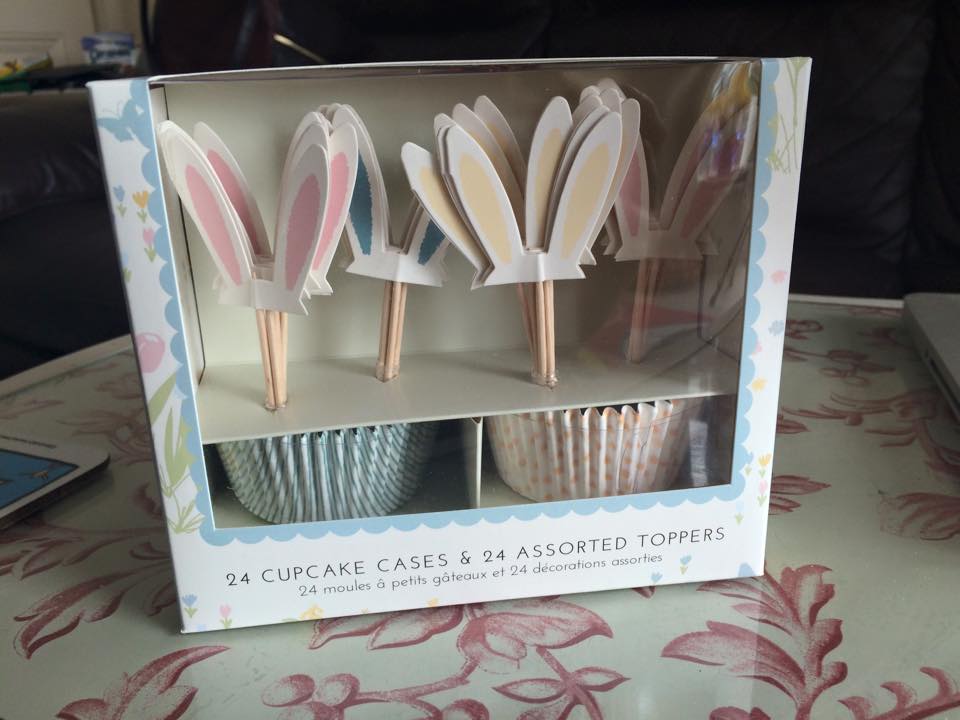 Now i'm personally terrible at baking cakes, cookies are as much as I can handle! But I couldn't resist these super cute bunny ear toppers to hold my cookie stacks together!
The cup cake cases I shall give to my mum, then request that she returns them to me when they have cake in.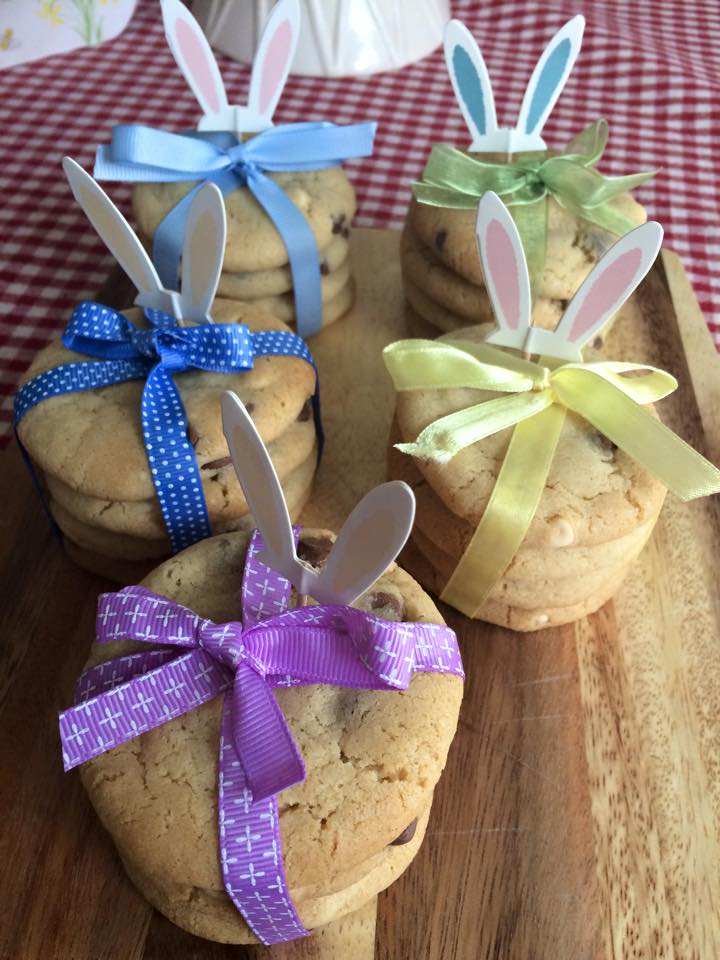 I stacked my cookies into 4's and tied some ribbon around them, and to keep them secure the bunny ears worked their magic!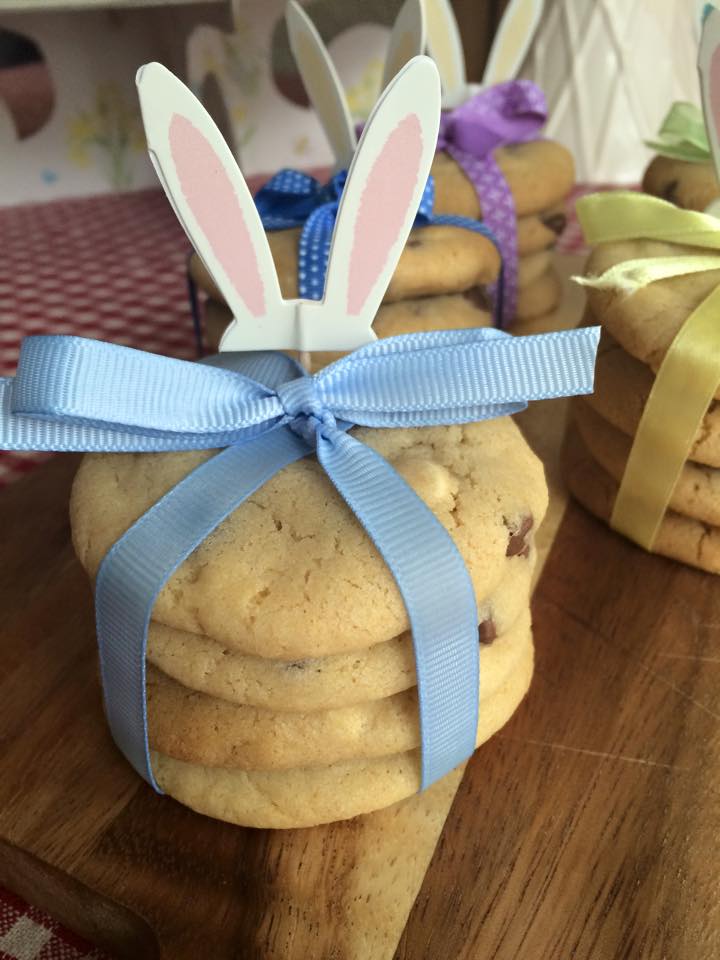 What lovely gifts to give! And different to the expected chocolate and sweets
(Not that you could ever have too much chocolate!)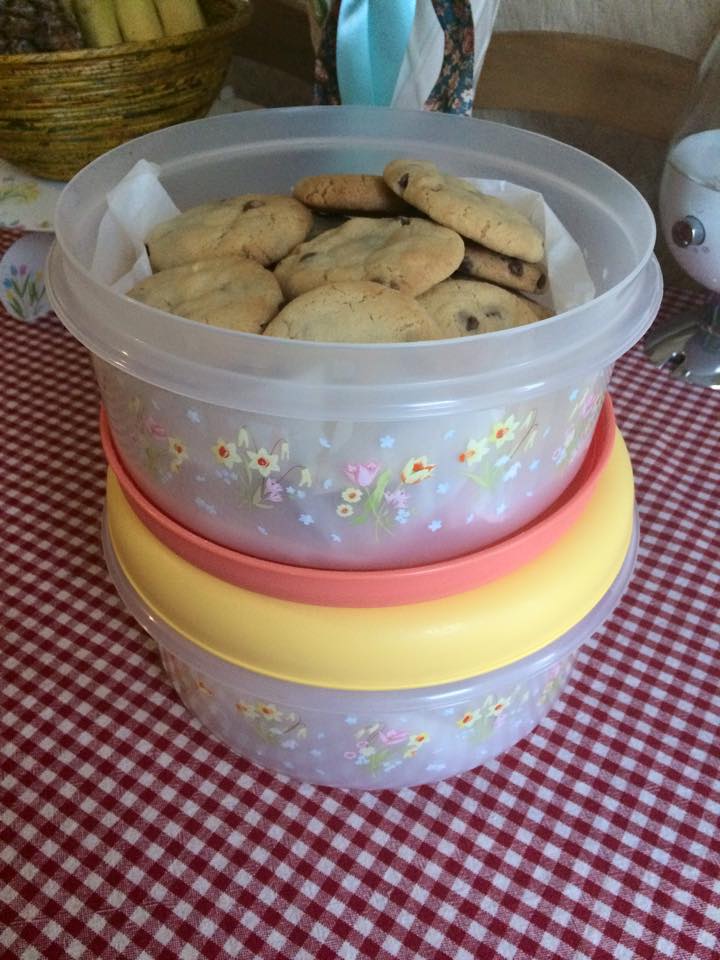 Loads left over too!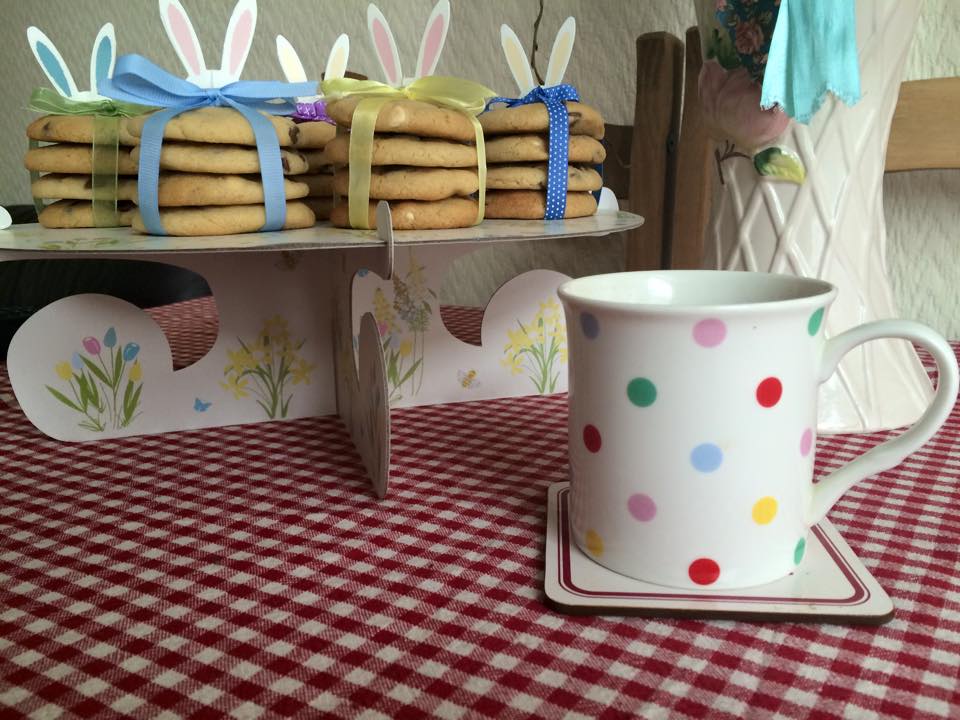 Get in touch and fill me in on how your cookie baking experience went, and if you think your cookies are better then let me know and we can compare notes!
Enjoy!