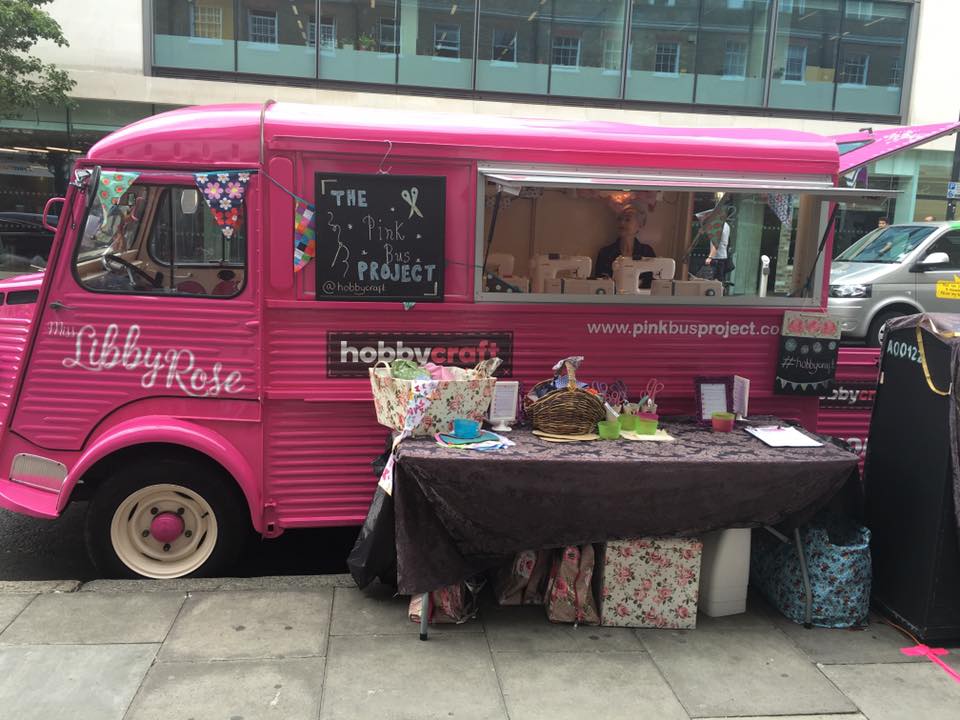 I had such an amazing time on Thursday at the Hobbycraft Christmas press launch, you honestly have no idea how much I was looking forward to this all week! Luckily the photoshoot I was working at on Thursday finished up nice and early so I could hoppedy-skip all the way to Tottenham Court Road to join in with all the crafty excitement.
When I turned in to the road I was keeping my eyes peeled for the location as I generally bimble around in a daydream unaware of my surroundings but my eyes were immediately drawn to the bright pink Miss Libby Rose bus parked right outside the venue. Hobbycraft, you never cease to amaze!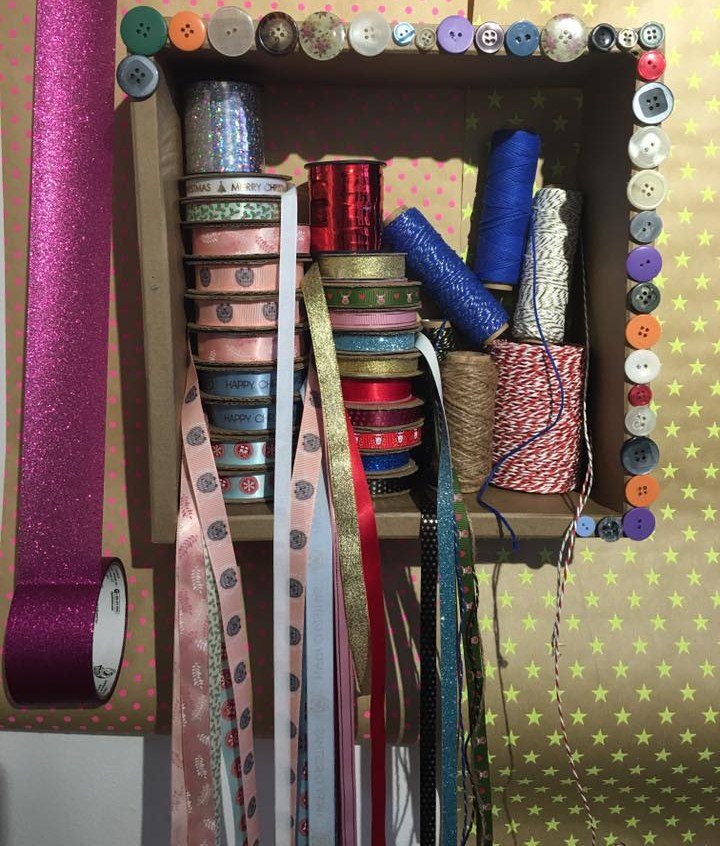 The walls were draped with all-things-crafty, there was so much to take in and look at. I honestly CANNOT WAIT to get my hands on some of these new ranges – and before you ask, yes I do need more!
My attention was immediately drawn to the most fabulous new machine, which sticks gold foil on top of laser print black ink. I need this in my life. You are all more than aware by now that I am a sucker for anything gold; my forever growing gold foil notebook collection and gold foil postcards stuck all over my walls. I am most certainly making a mental note to add it to my 'to buy' list…Oh no wait, I'll write it down on my list, written in my gold foil notebook!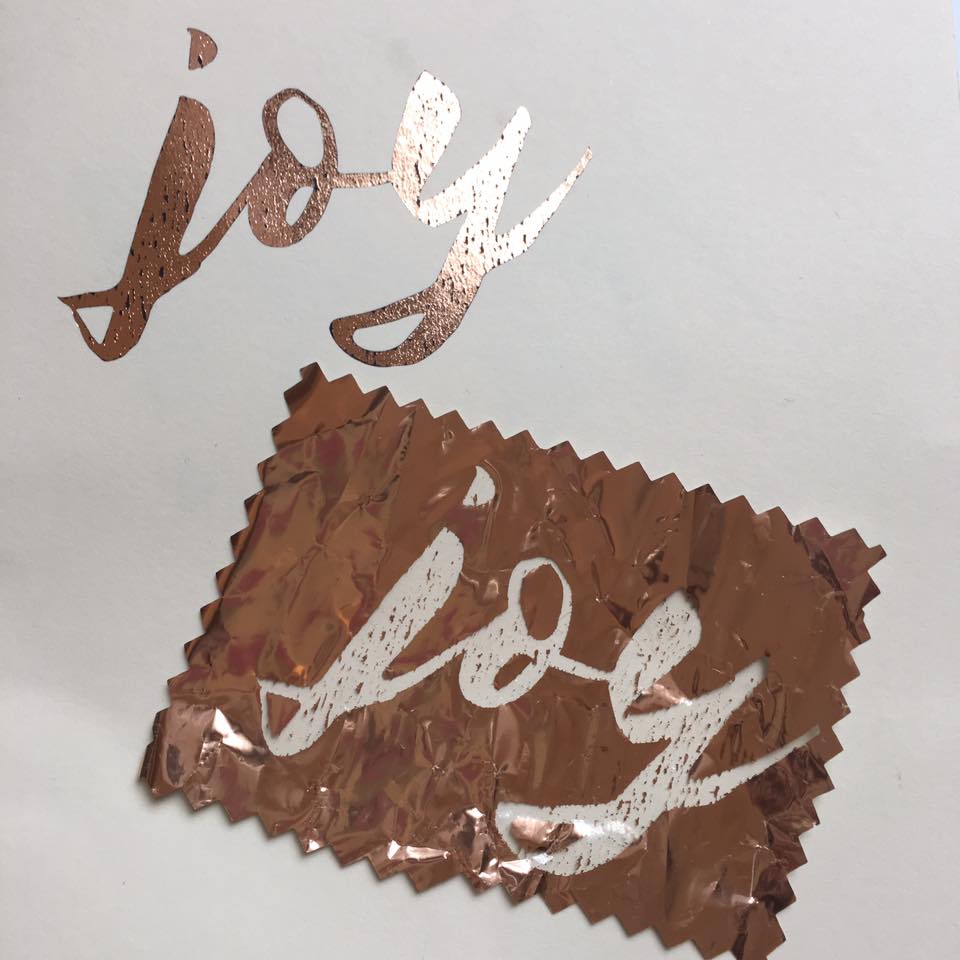 I joined in the fun and decorated my very own snowflake cookie, which might I add, did not last long at all! The lady kindly taught me how to make the icing glide on to the cookie without adding too much pressure. I wont say I am now officially a cookie connoisseur (It definitely looked like a 5 year old did it) but I really enjoyed making it… and eating it.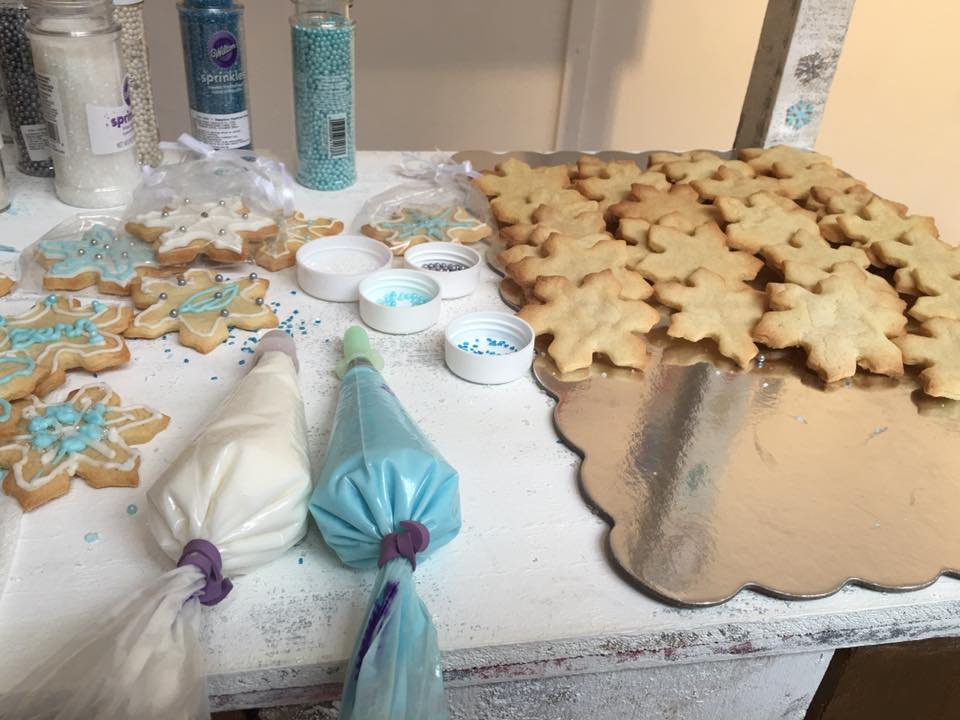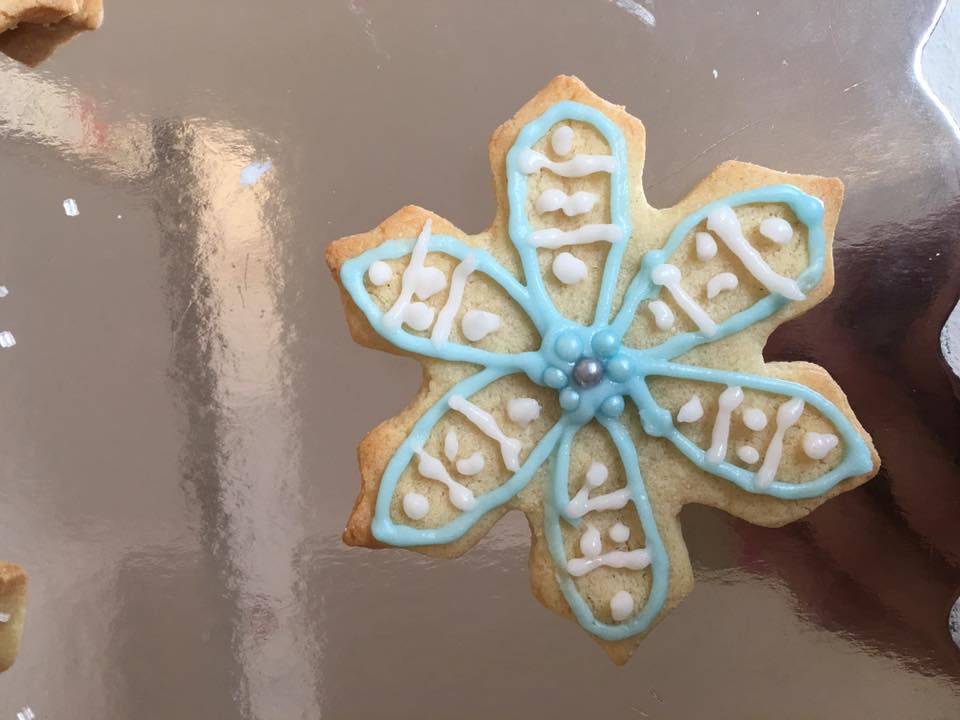 My favourite part of the visit was getting stuck in, getting my craft on and sewing till my heart was content in the pink bus. We were given a tutorial and guide on how to make a little zipper bag, and we were allowed to pick our own fabric which inevitably mean I was to spend 10 minutes choosing my favourite pattern.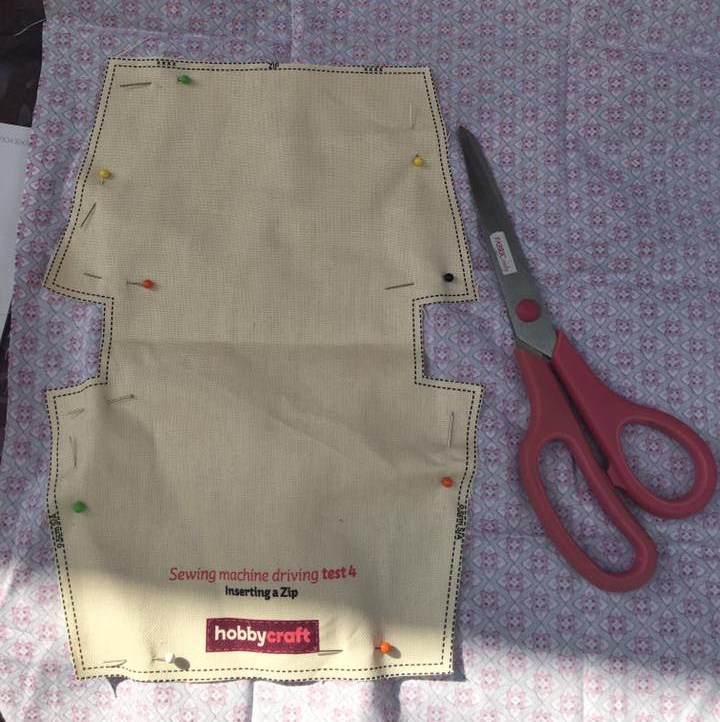 We drank a yummy cocktail and chit-chatted whilst whizzing on the machines until our zipper bags were complete, oh it's a hard life huh?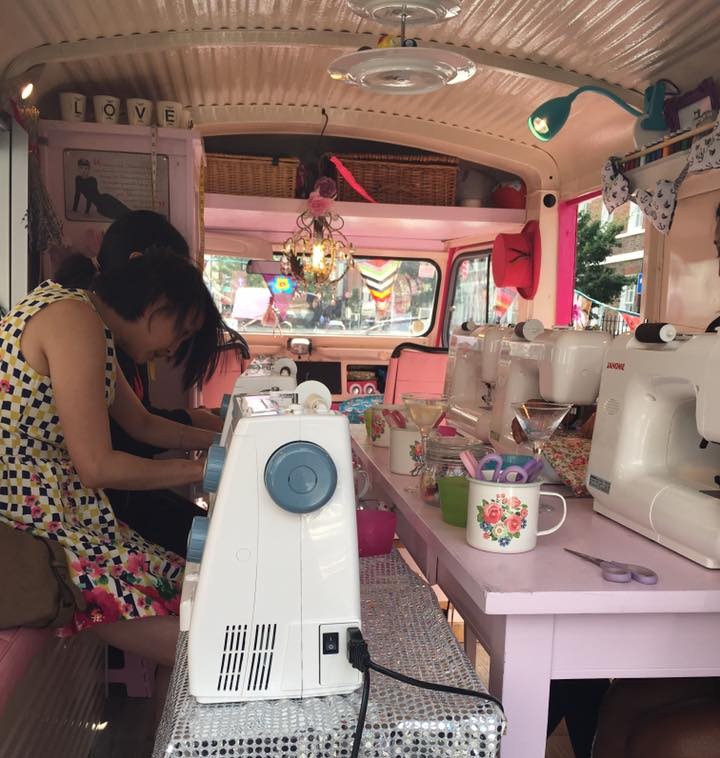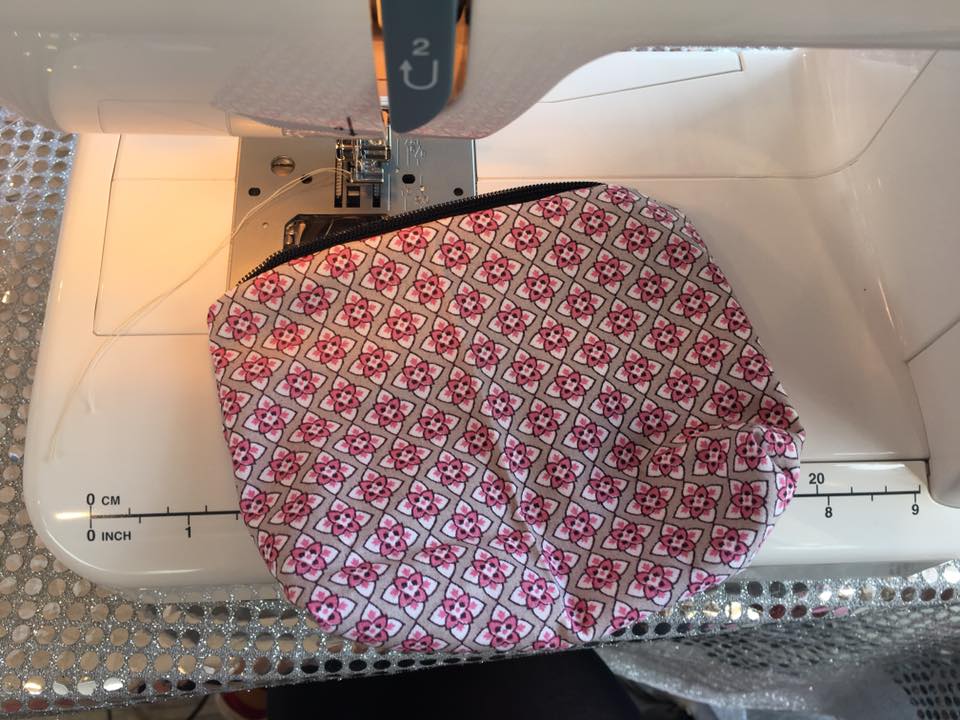 Once my crafty antics were finished I popped back in to take some final photos, and I also ate a slice of the 'Noel' cake which was DELICIOUS. The alphabet cake templates will be available to buy from all Hobbycraft stores very soon!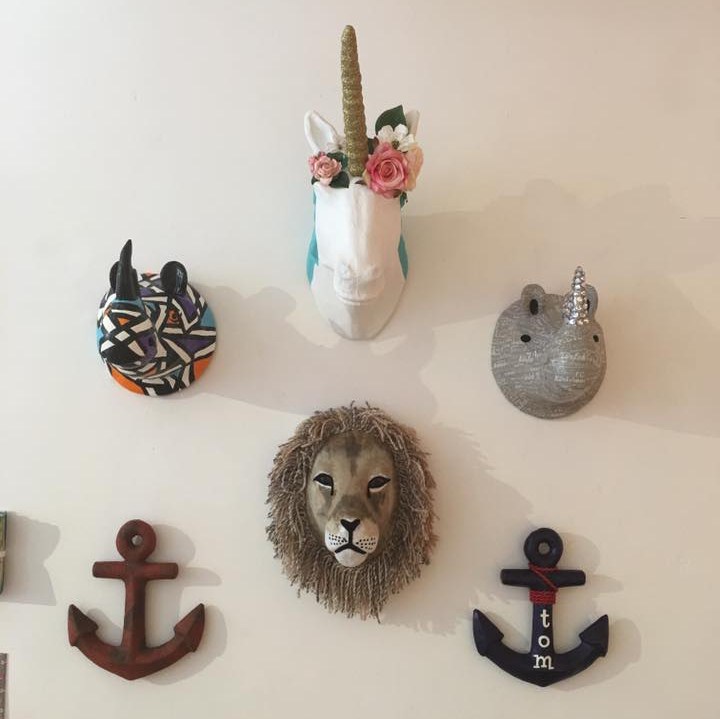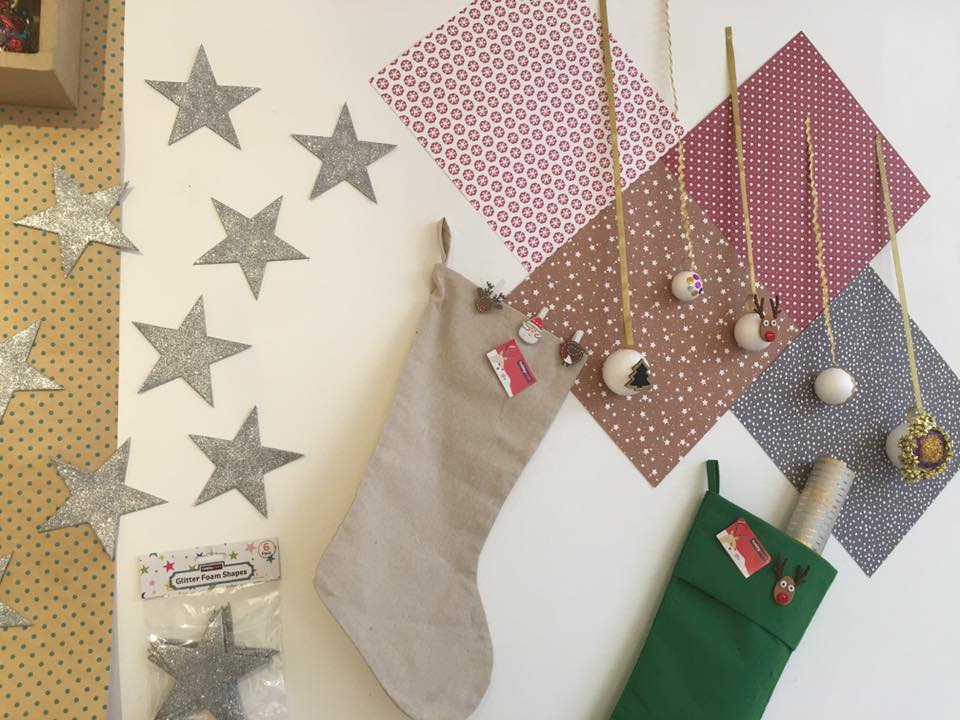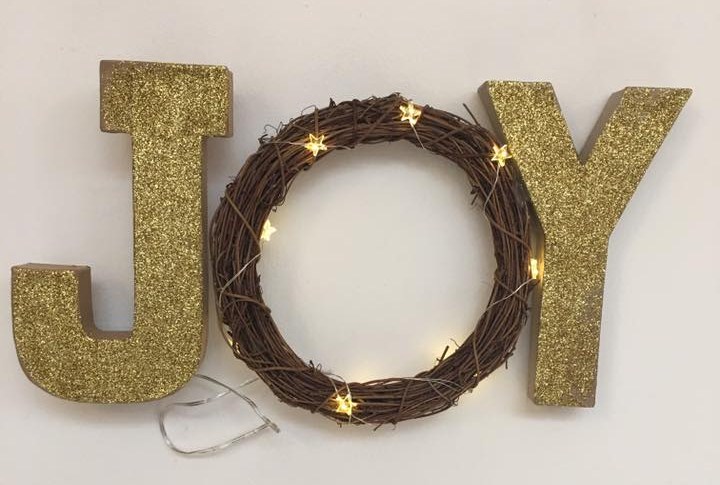 On exiting the venue I was kindly given a very generous gift bag which I am so excited to make use of in the festive months; fillable baubles, a cookie cutter set and an Iron-on patch is just a few of the items I received along with some vouchers to The Handmade fair AND a £20 Hobbycraft giftcard! WOW!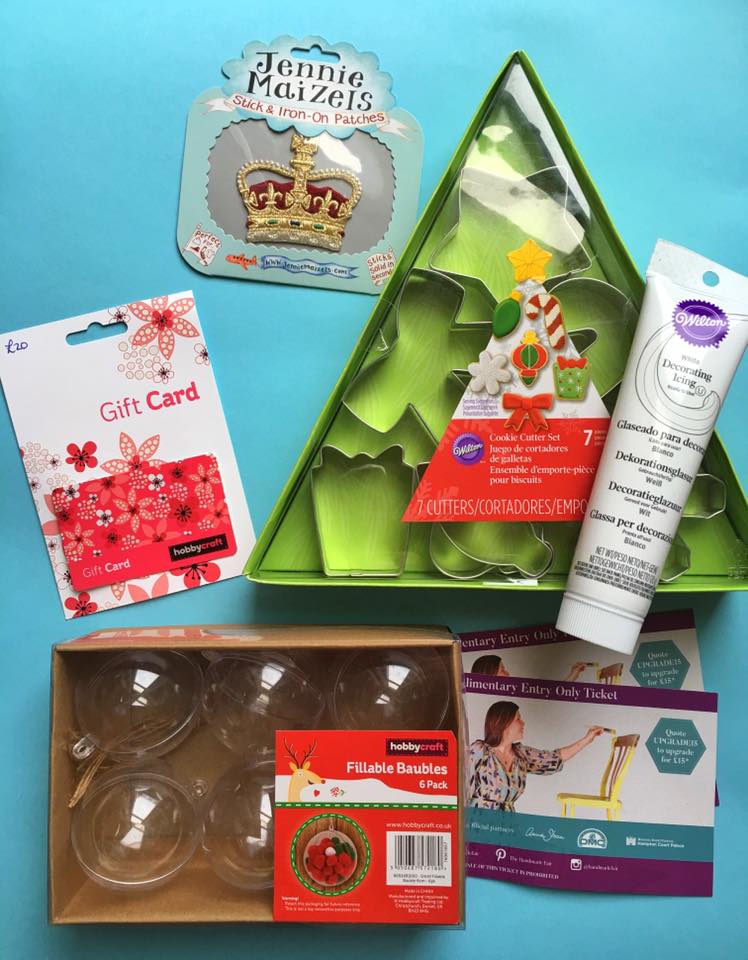 I have already been making good use from my new little zipper bag, another little handmade treasure to add in my craft room – a great little reminder of the fantastic time spent at the Hobbycraft Christmas press show.
Makers gonna make!
#hobbycraft