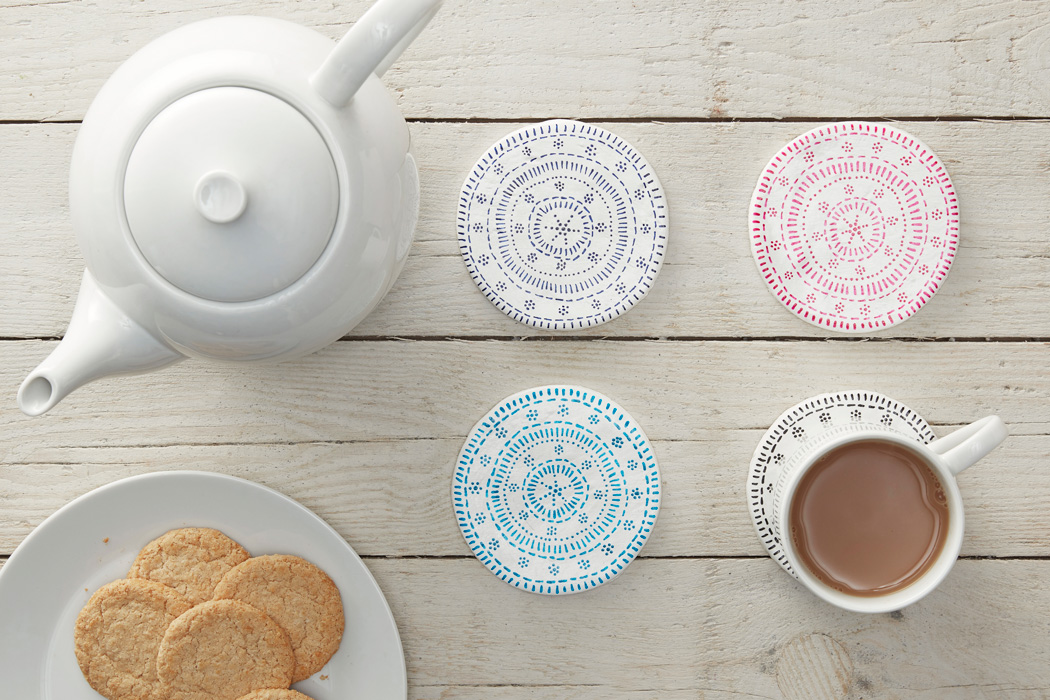 Here's another DIY clay craft that I have been working on with Hobbycraft recently. I'm pretty sure you're all going to love it as not only is it super simple and easy to make, but it's highly cost-effective and the perfect craft for a handmade gift. With Easter nearly here, why not spend a crafty weekend getting ready to entertain your guests and family with some beautiful handmade coasters, for the copious amounts of tea you are bound to drink?!
When I made these coasters I was adamant they would be on my gifting list for birthdays and crimbo (Crikey, did I just almost utter the 'C' word? Not quite!). So, SPOILER ALERT to all of my family and friends who may read this, but this little crafty gift may well be heading your way! Just look how adorable they look when wrapped up in pretty ribbon…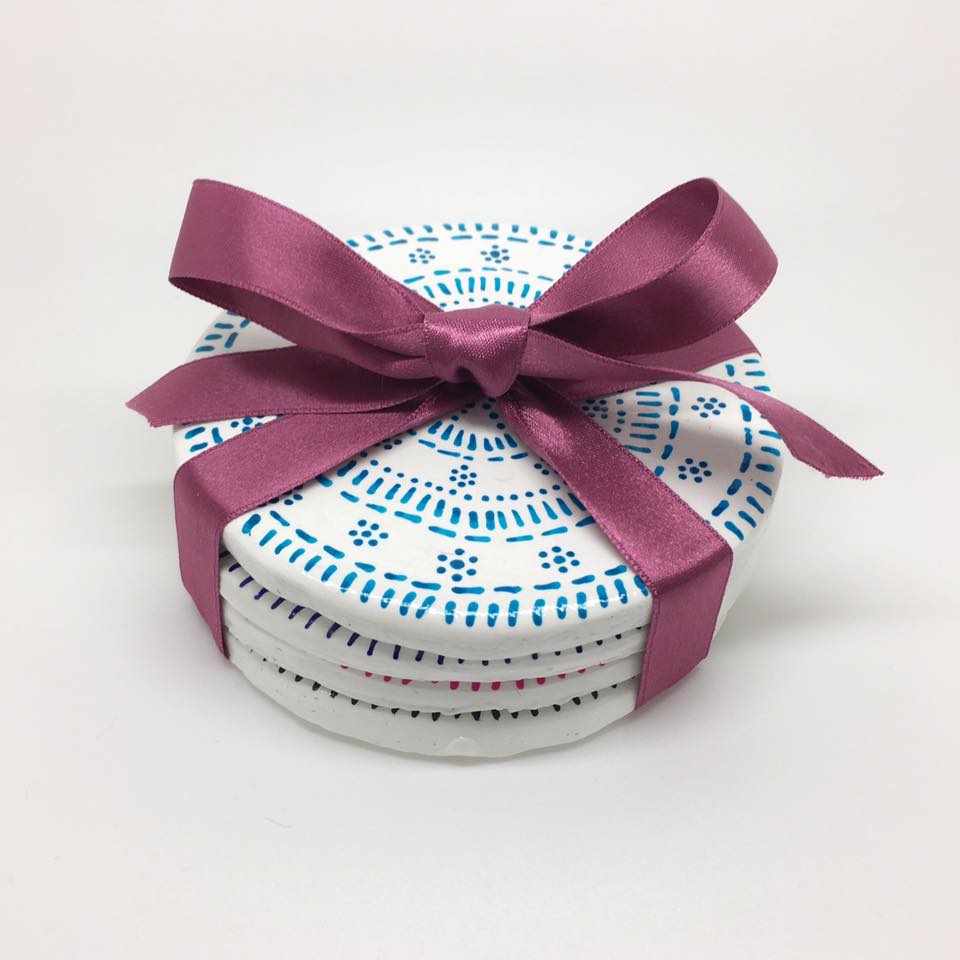 For this craft, all you simply need is:
You may also find it handy to keep some craft essentials like scissors and a craft knife near by at all times.
It's a really simple DIY and will require a bit of patience when waiting for the clay to dry, so it's a craft you can keep nipping back too if you're stuck in a busy schedule.
You can find the full tutorial HERE on the Hobbycraft blog…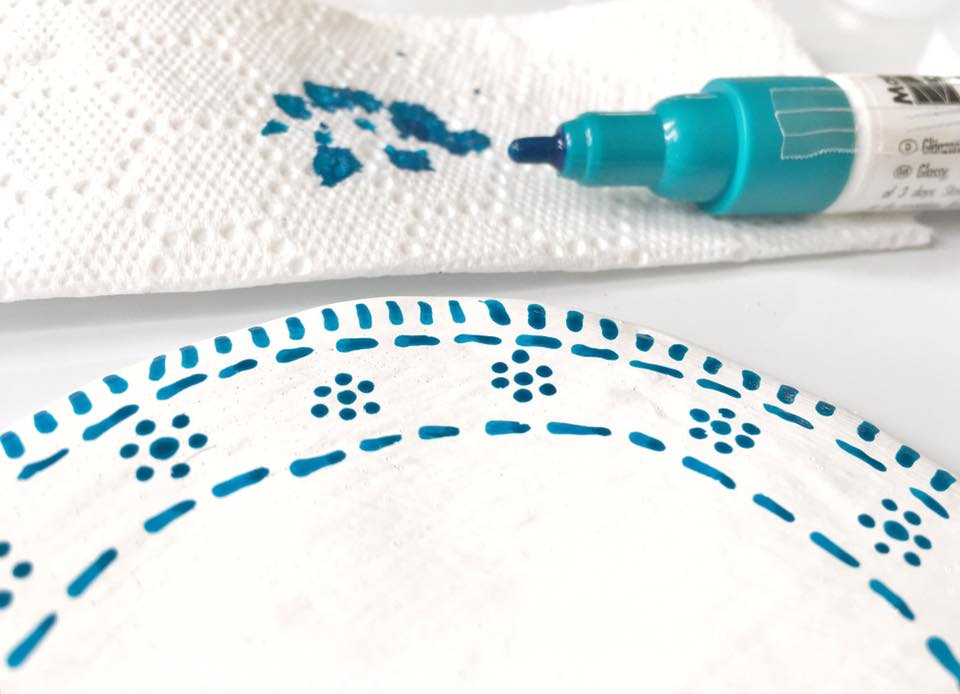 Enjoy!
Please share with me your latest crafty makes, I'd love to see what Easter creations you've all been busy making…

Header image photographed by Hobbycraft
This post was sponsored by Hobbycraft and may contain affiliate links