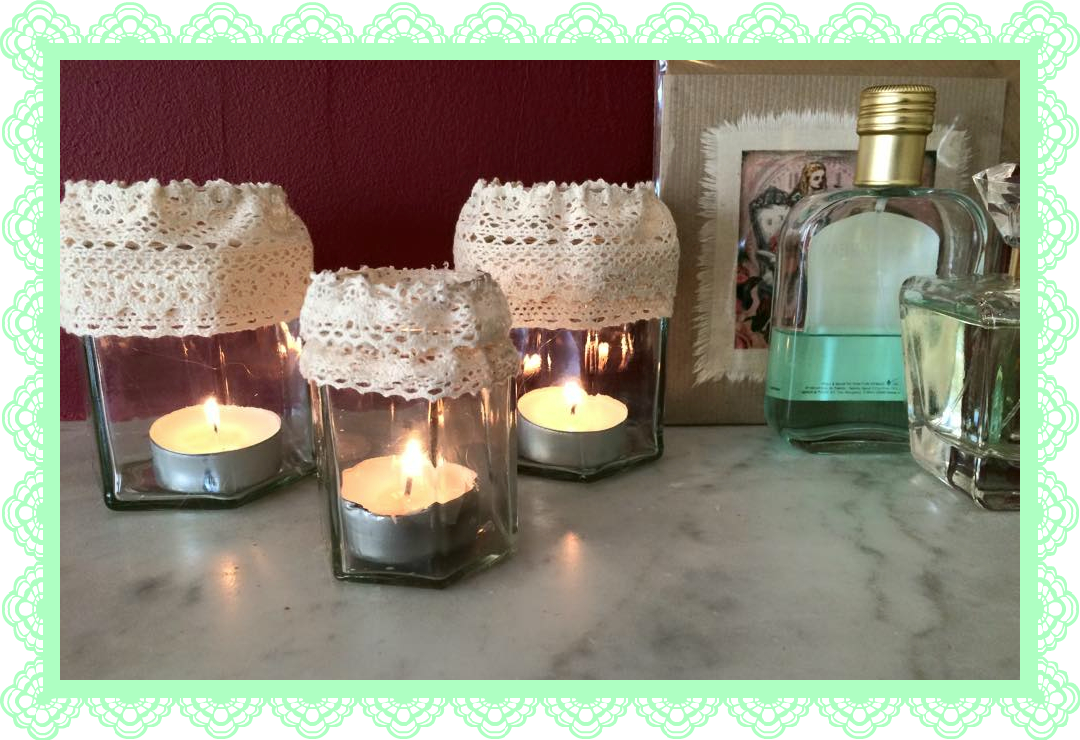 These gorgeous lace tealight holders are the perfect accessory to making your home feel cosy.The best thing about them is that they're incredibly easy to make, require a few general household items and can be made in no time at all! So add a homemade touch to your mantle piece and give your tealights a pretty home with these few simple steps. To start off with you will need:
Jars – now these can be old jam jars that you have stored away, or shop bought such as Kilner or Mason jars. The size of the jars are completely up to you, I've chosen to use a variation on sizes.
Lace ribbon – or trimming! The choice is yours, i've used a cream lace ribbon for mine but if you wanted a more straight edge around the rim of the jar then i would suggest trimming would be more suitable.
Glue gun – if you have a glue gun then use it! any excuse to get out the glue gun eh! For those without a glue gun, a strong craft glue will also do the trick.
Scissors
Tape measure (optional)
Tealights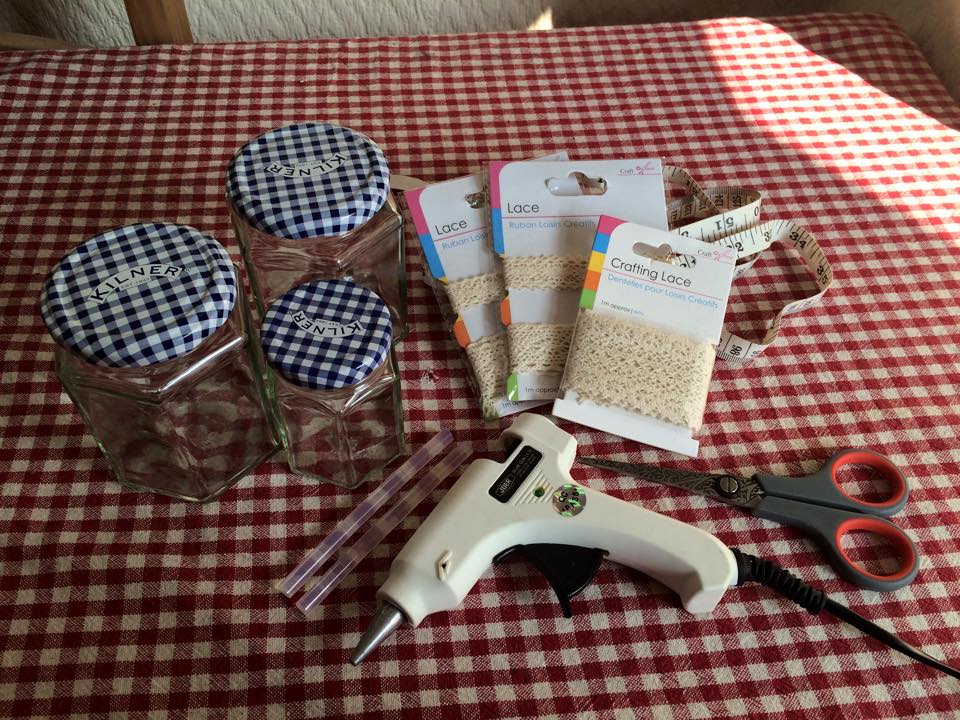 First of all, start off by wrapping the ribbon around the top of the jar and cutting it to length, leave an excess of 3cm (30mm) to overlap, but to also allow for any ruching when attaching the ribbon. You will need 2 pieces of ribbon for each tealight holder.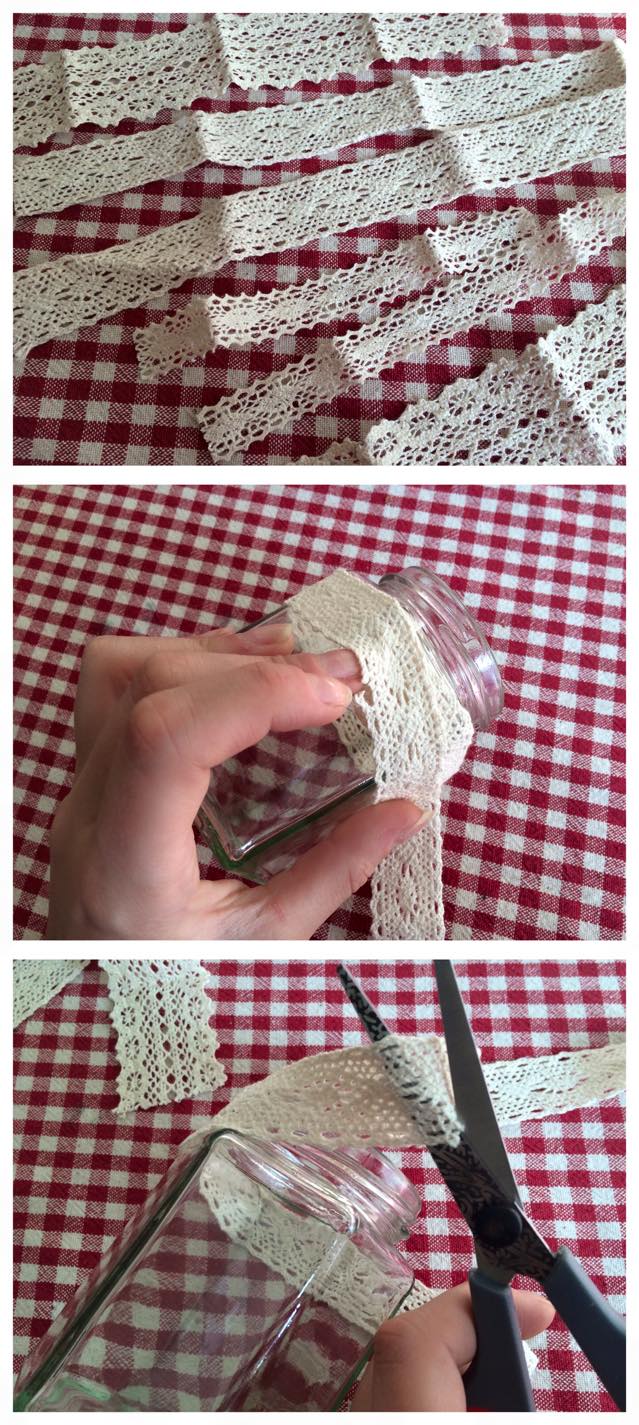 For this you only need a thin layer of glue, so if you're using a glue gun, then attach the ribbon in multiple stages, to avoid the glue from drying before the ribbon is completely stuck down. The shape of my jars are hexagonal which made this particularly easy as I could do this in 6 easy stages.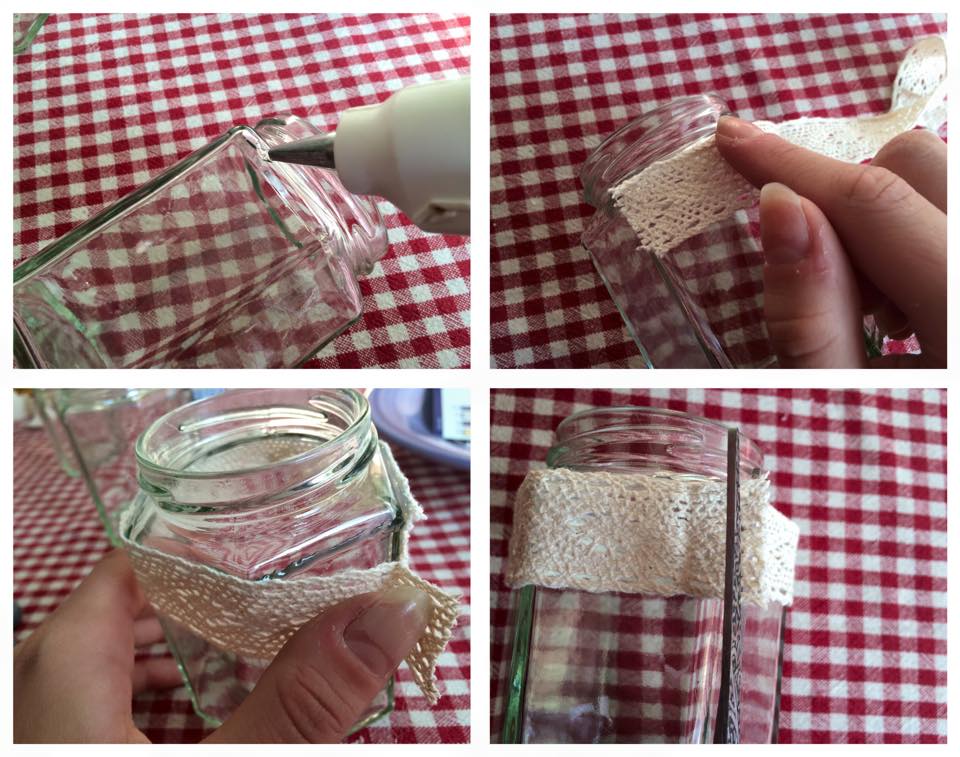 Once the lower layer of ribbon is attached, repeat the process with the top layer using the rim of the jar as a guide. You may find the ribbon gets tight, so evenly add some pretty ruching to give the ribbon some slack. Make sure you start the ribbon in the same place as you did with the lower layer, that way both joins will be equal and can easily be hidden when put on show.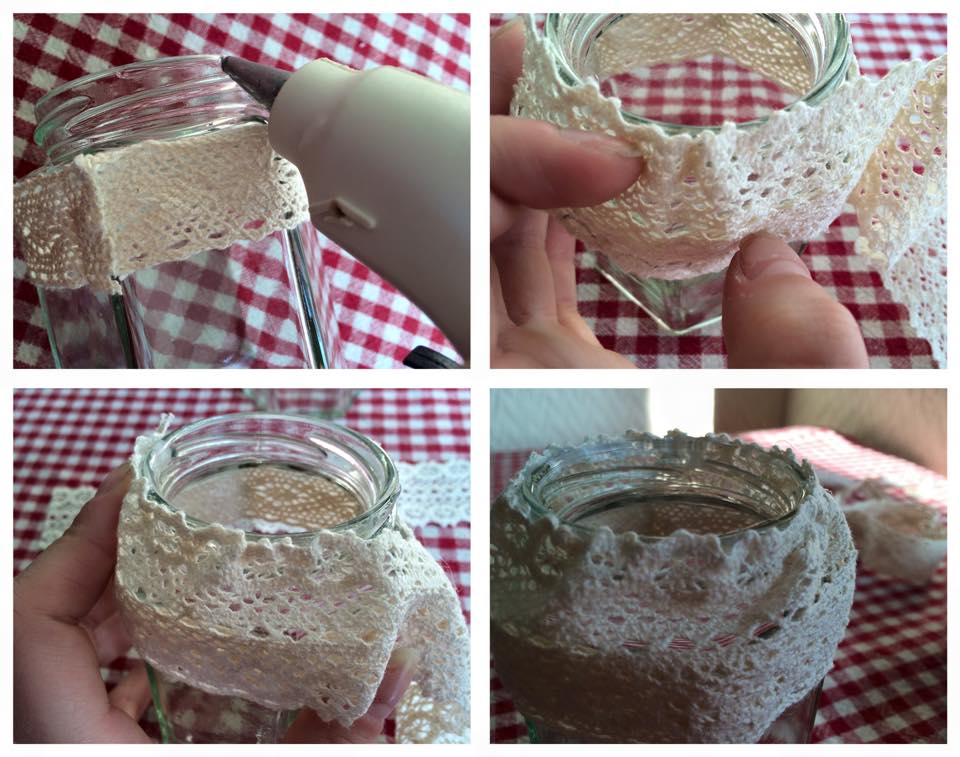 After you have finished attaching the ribbon, neatly cut of any excess ribbon and if needed, use a small amount of glue to tuck the ends of the ribbon together.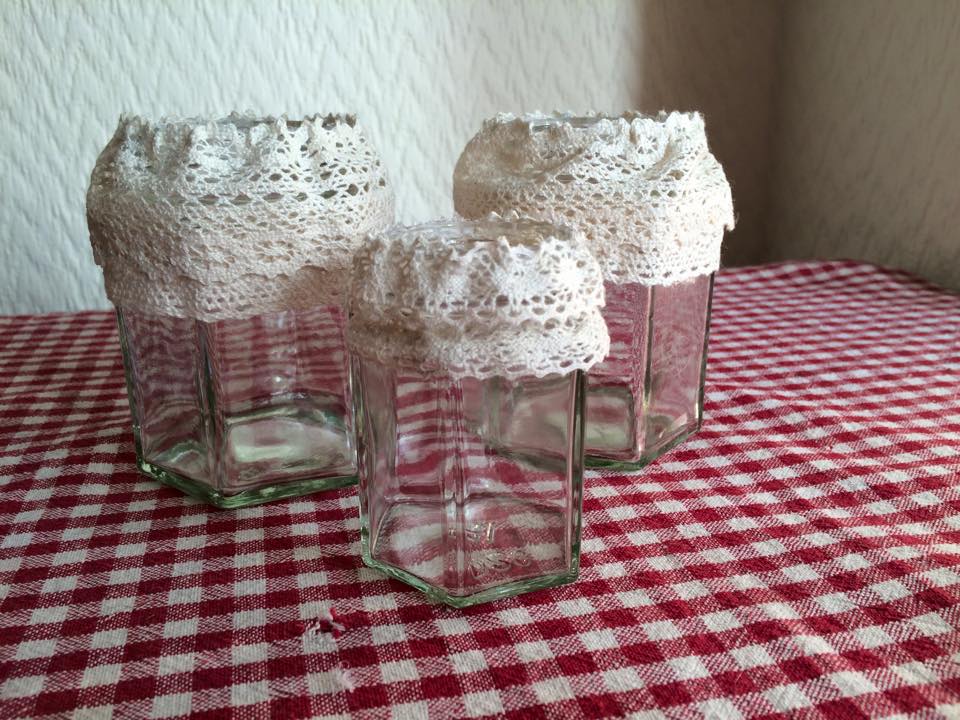 Now go and get those tealights!