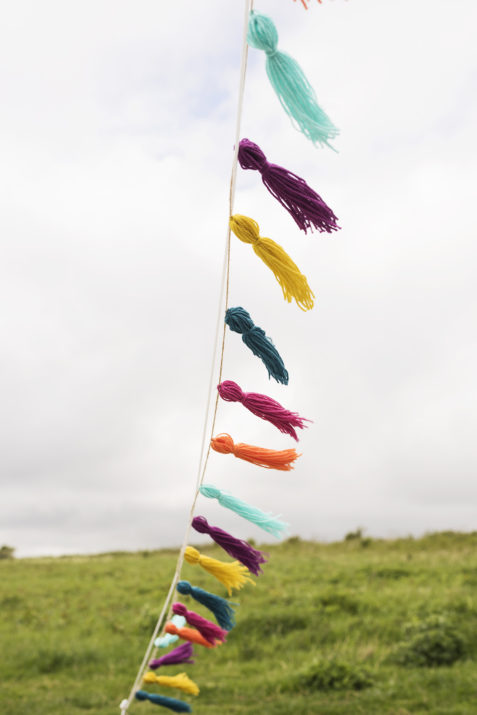 Are you dying to make a summer fun, colourful craft that will help you go from camping geek to festival chic? Then look no further! Here's the perfect DIY opportunity to glamp up your style throughout the festival season. I don't know about you guys, but recently everything I've seen in retailers has been covered in pom-poms or smothered with tassels, and I have to say, I absolutely LOVE it. I'm sure I'm not only speaking for myself right?
Once you have the know-how you will be making each tassel in a matter of minutes, honestly, they're THAT simple to create. If you also take in to account that they're extremely cost-effective and a hella-lotta fun, then it's really a no brainer… Grab your wool guys, it's tassel time!
Instead of typing up my usual tutorial posts, I've decided to switch things up a little and do a video so you can see EXACTLY how it's done. That's right, I'm stepping up a notch and going all tech-savvy (she says). So pop the kettle on, put up your feet, and enjoy my DIY video tutorial below…
A couple of weeks ago I had the pleasure of joining the fabulous Maxine at WeLoveHome and talented Photographer Fanny Beckman for a fun-filled, festival loving, colour crazy day and it was absolutely AMAZING. We glamped in style for the day in our 'unicorn' tent from Boutique Camping and decorated our surroundings in all-things-colourful (of course, with my tassels!).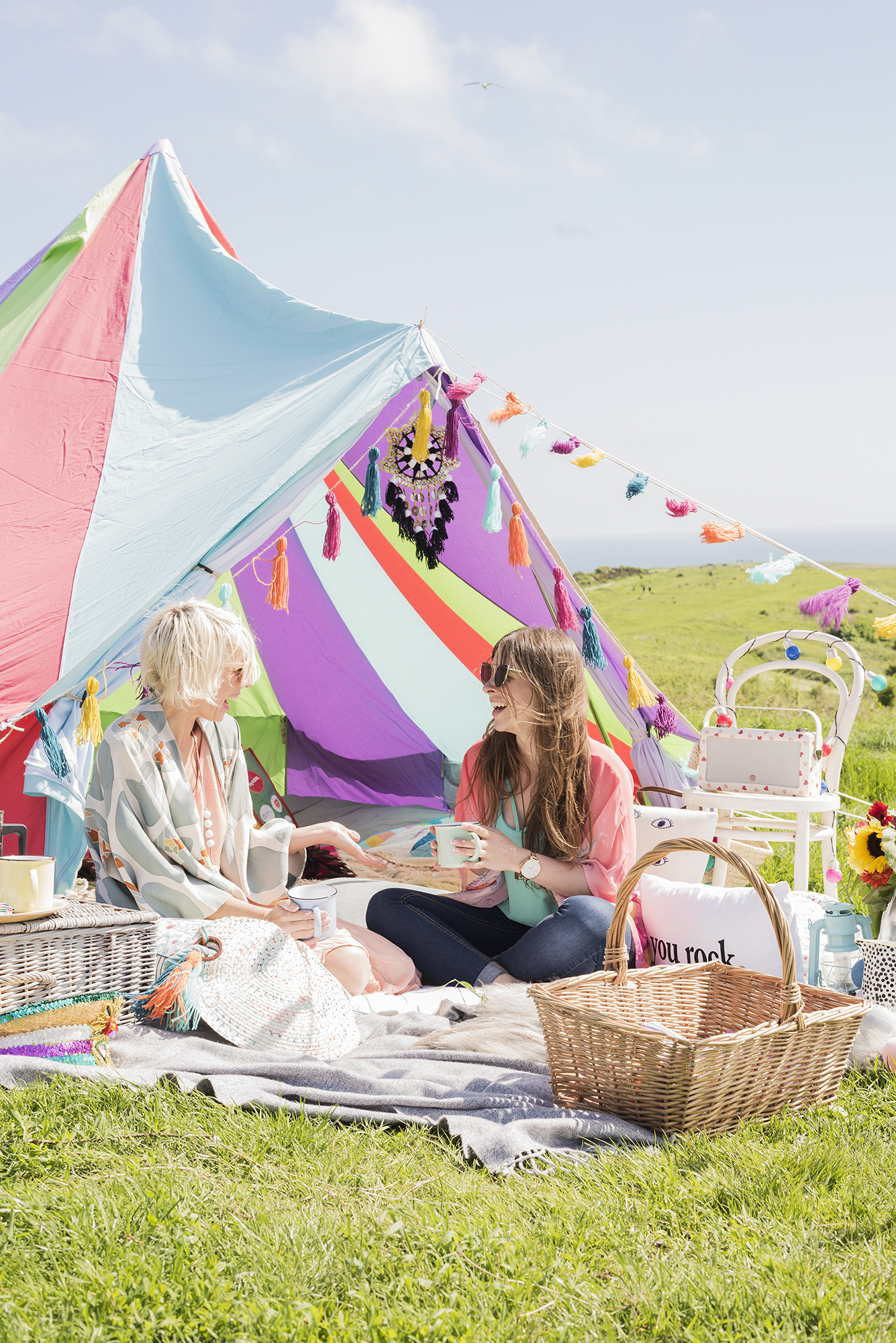 So here's a few reasons why I think it's absolutely necessary to go all out when heading to a festival…
Comfort. Take oodles of blankets, cushions and throws to make your camping experience more enjoyable and comfortable. Let's face it, we all know how it feels to be feeling a little fragile in the mornings and laying on a cold, hard ground… (Not cool!).
Stand out from the crowd. You know those moments when time gets the best of you and suddenly realise that instead of heading to the main arena to watch your fave band play, you've been having an even better 'party' right outside your tent? And, where did all of those other people come from? BE THE BEST TENT. Stand out from the crowd and be the festival boss.
Tent radar. Yeahp, it's a thing. At 3am, when you're cold, drunk and can't remember for the life of you where the hell your tent is, then you'll be so damn thankful that you spent 20 minutes hanging up those tassels. Believe me.
Invest. We all know that all festivals come with a hefty price tag. So why not make the most of what you've spent and really make it worth while. Yeah, it may suck to carry extra luggage with you up that ungodly hill to the camping area BUT come on, totally worth it for that extra WOW factor. Better memories, better pictures, better experience!
Just because… Because it looks good, because it's fun, because it's colourful, because it's exciting, because it's cozy, because it's eye-catchy, because it's homely and because I SAID SO.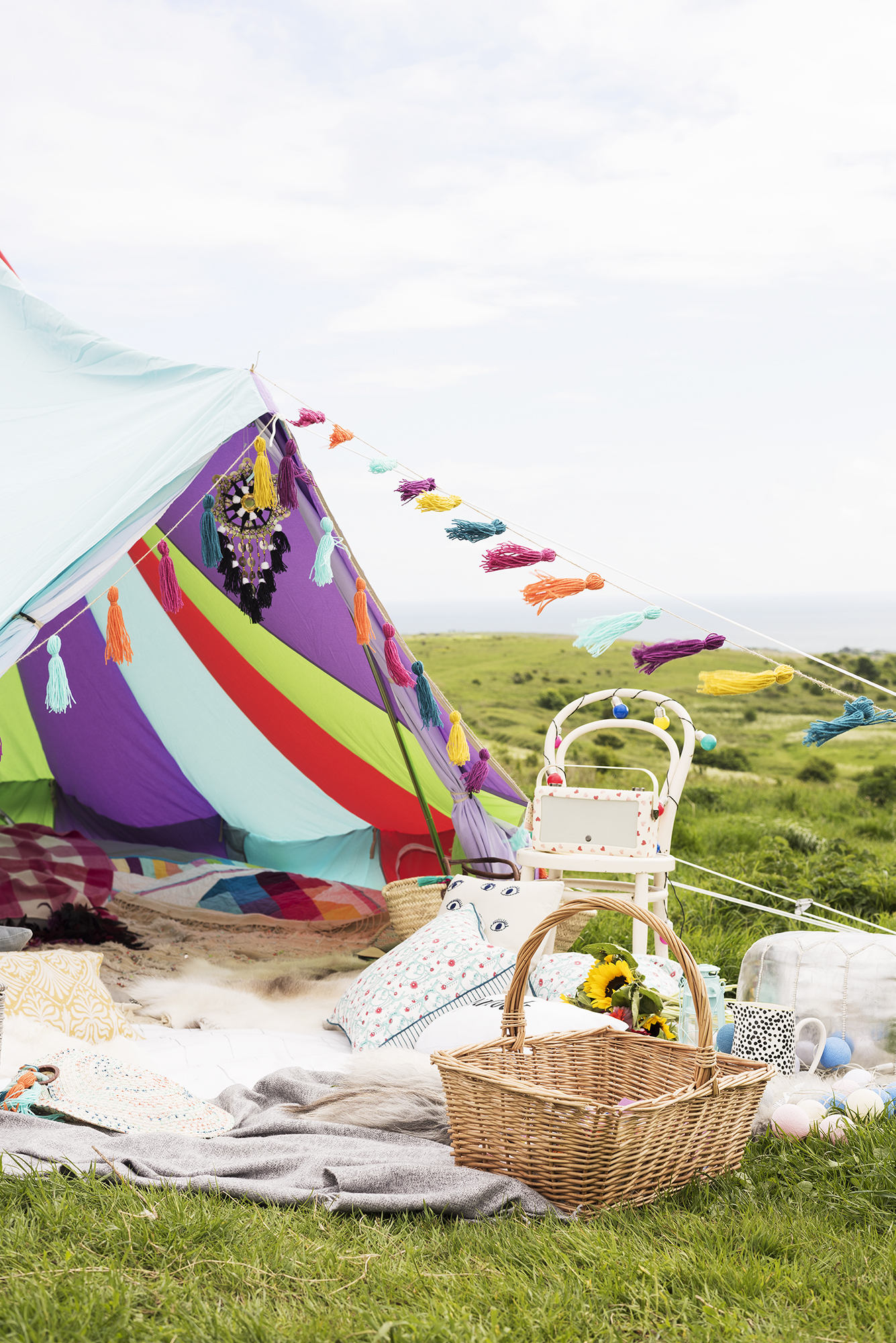 Here's a reminder of the craft essentials you will need to make your fabulous tassel Garland:
Twine
Wool (go wild with colours!)
Scissors
Card cut out
Crochet hook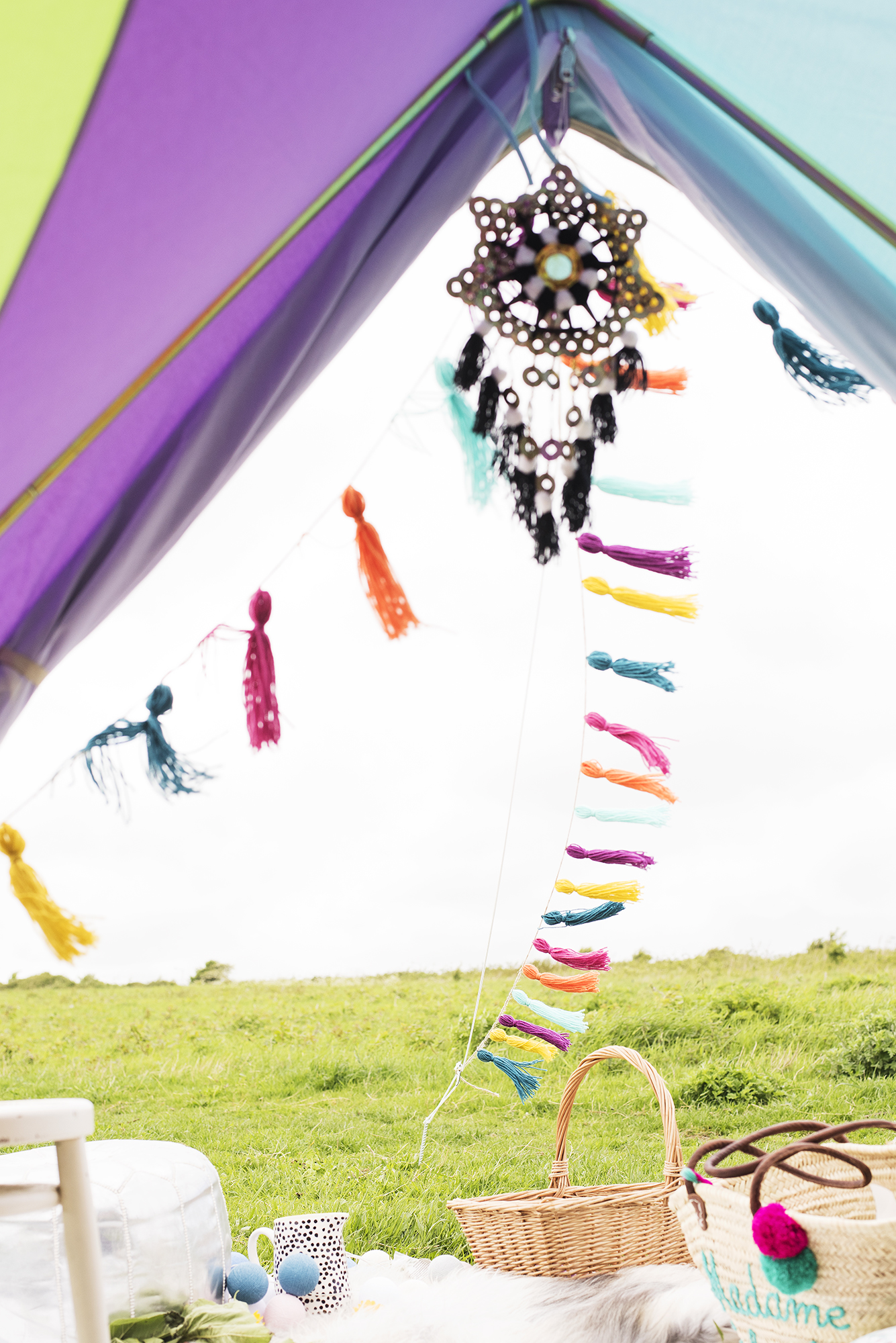 My tassel garlands have now found a home, hanging in my office until my next festival experience later this year. See, they're not just for festivals! Spruce up a room or simply add some colour with one of these garlands and you will instantly notice the benefits and impact. They're a great idea for anyone (like me), living in a rented accommodation who wants to dazzle without a frazzle.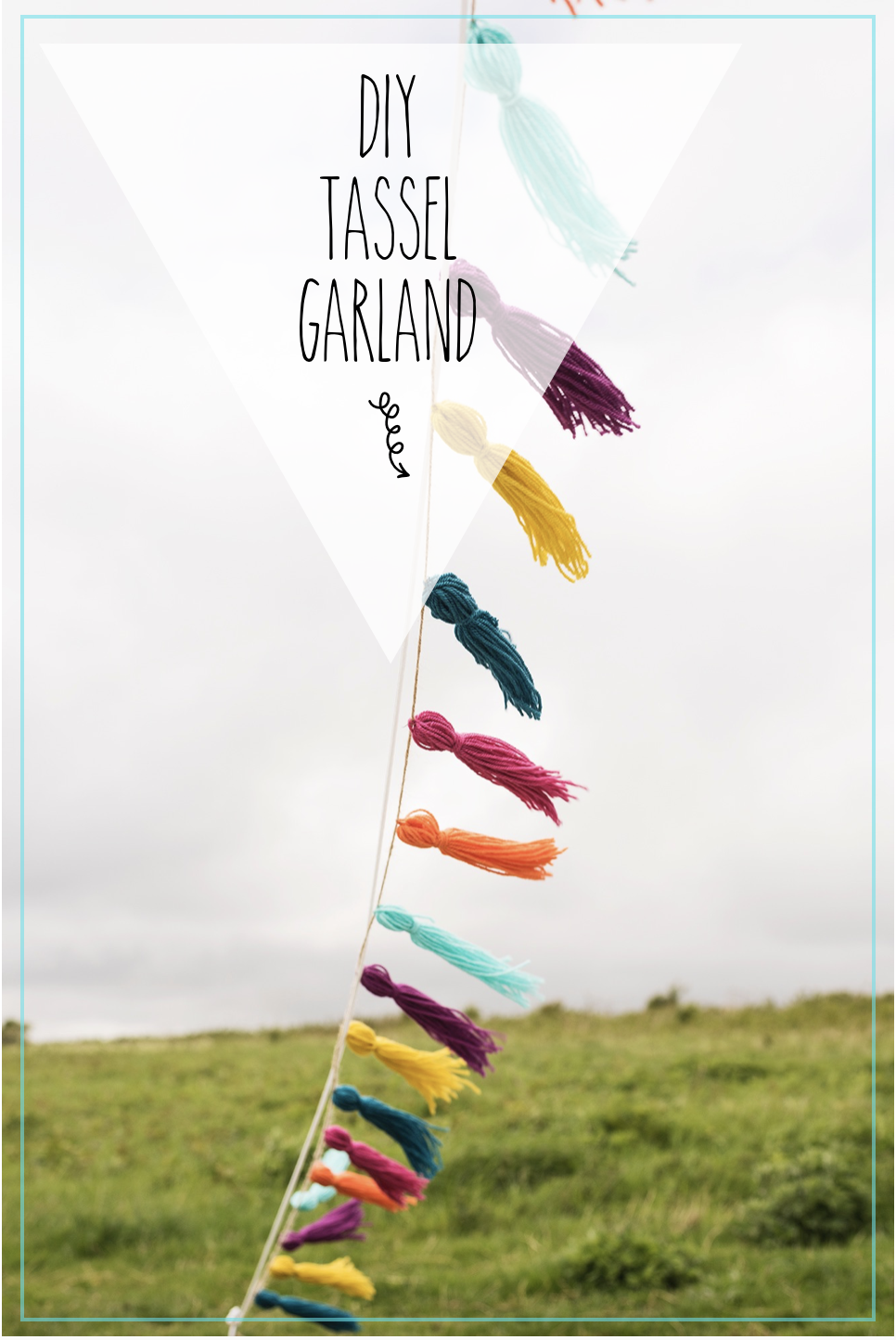 Keep an eye out for a fantastic giveaway coming up on my Instagram page in collaboration with WeLoveHome – You won't want to miss out on the chance of winning some fabulous goodies!
Also, if you're looking for some more festival themed inspiration then check out this 5 ways to enjoy a magical festival experience over at the WeLoveHome blog for some more handy tips to get you festival ready!
What's your top tips for taking your festival experience to the max?
Any festival hacks? Share below!

All photography taken by Fanny Beckman 
Styling by WeLoveHome and That's so Gemma 
Video tutorial shot and edited by That's so Gemma. 
This post may contain affiliate links. This doesn't mean anything scary! It simply means that a small commission may be earned if  a sale is made directly through a link.