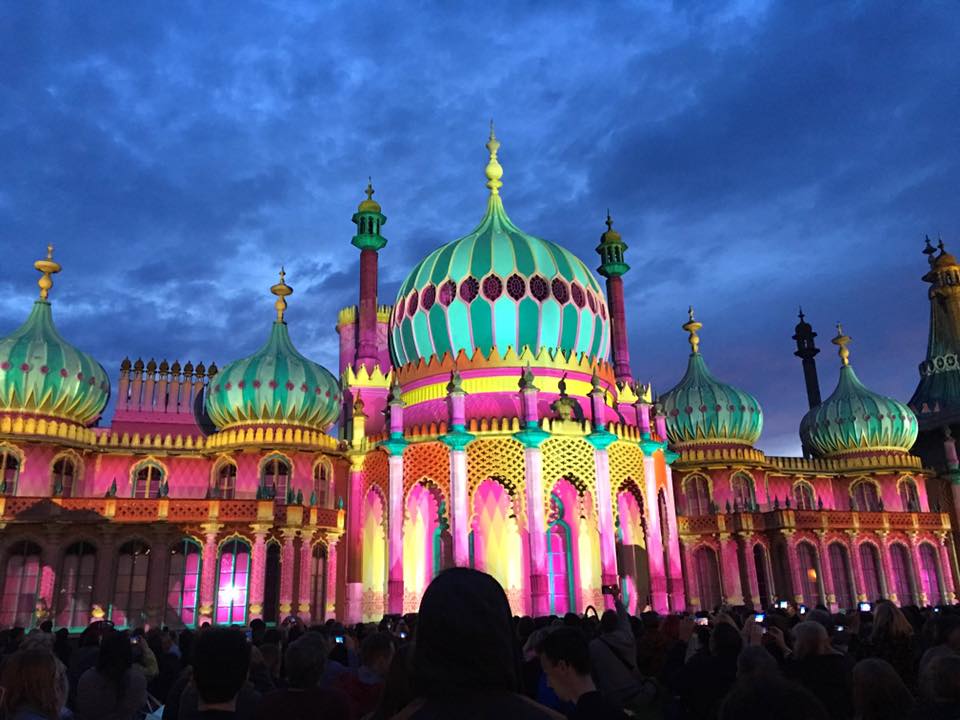 Brighton Fringe has been taking over the streets this month and it has been amazing! To be totally honest I haven't been able to catch much of the action (what with work and all), BUT on Thursday evening after a long day at work, I made my way down to the Royal Pavilion with a friend to see the Dr Blighty Projections light show.
As it got closer to 9:30pm the crowds grew to see the show which was playing just once every evening for 7 days. It was a great atmosphere with everyone sat around the pavilion, drinking a cheeky beer of course!
Before the show started the sun was setting over the pavilion, which was so beautiful! I managed to get a few snaps beforehand… I'm loving the camera on my new phone by the way… so much better!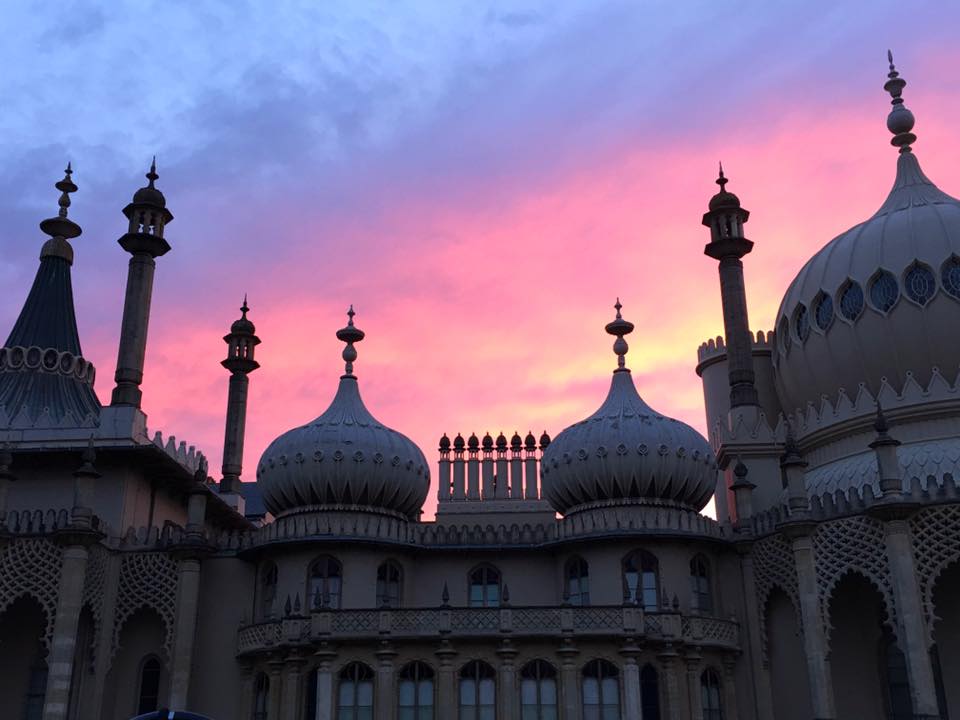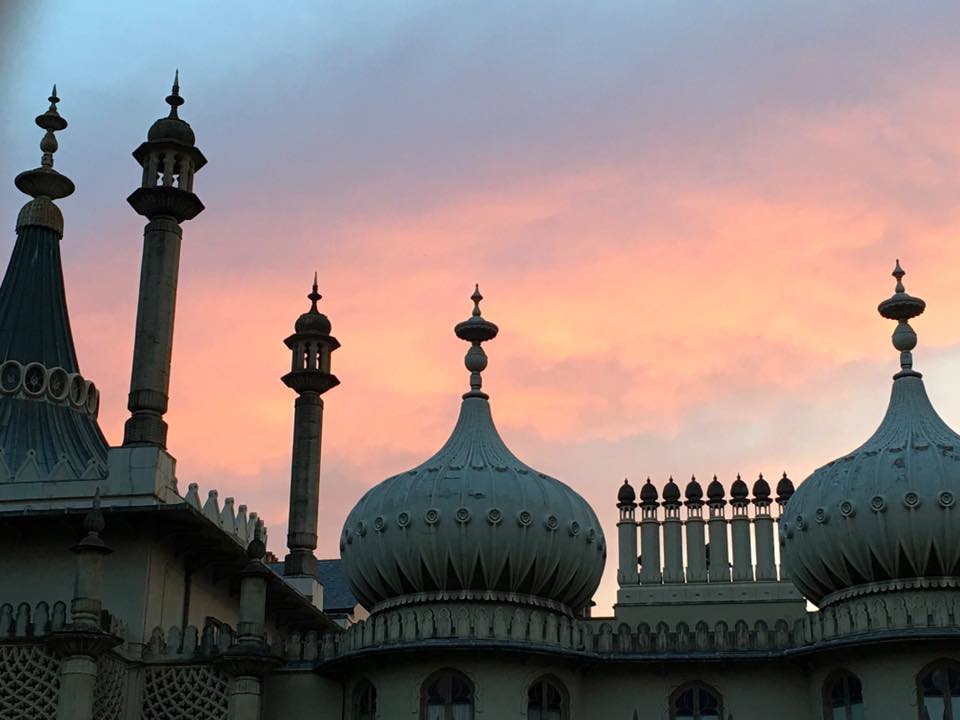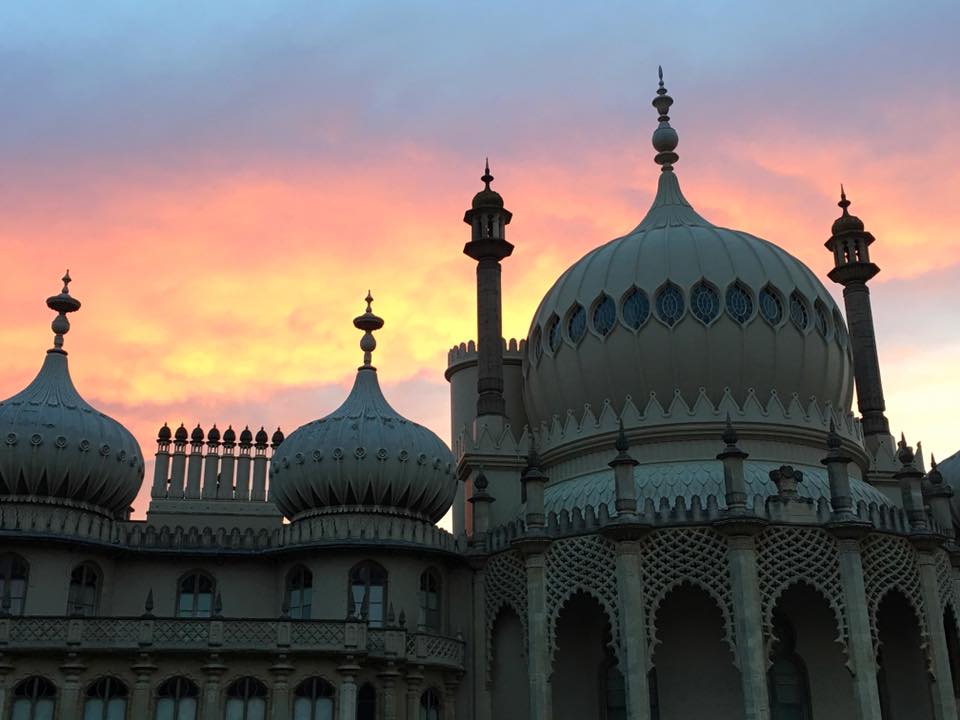 Then, the show began and for 15 minutes everyone was silent. It was spectacular! The whole show was extremely clever and overwhelming with the music and sound effects playing alongside the light show.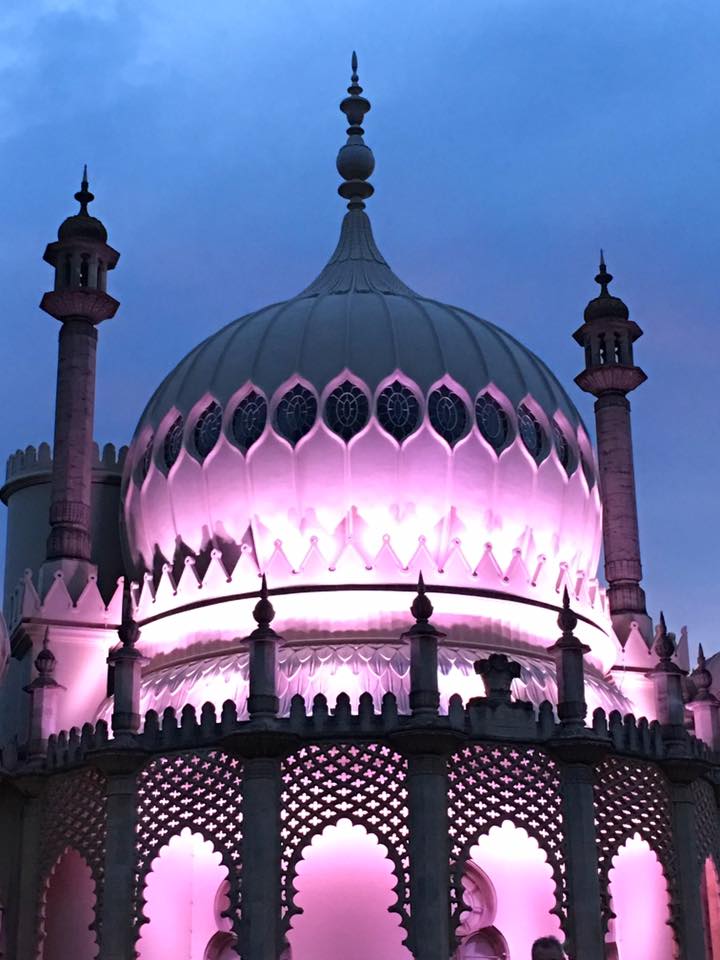 I have made a short slideshow of all the images below that I captured. I tried my best not to get to distracted – I didn't want to spend the entire show snapping photos on my phone so I could ultimately get the full effect.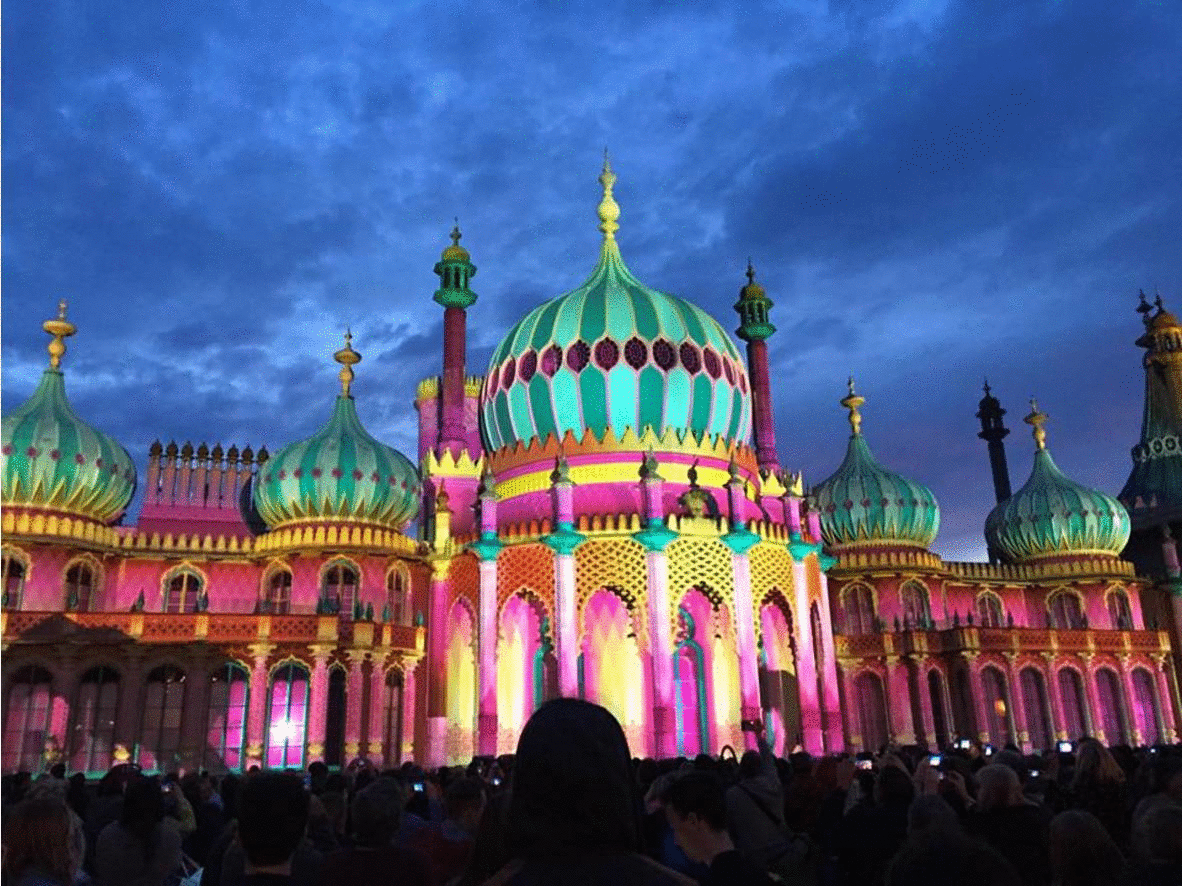 I have tracked down a video on Youtube of the full show that you can watch via the link below!
Dr Blighty Pavilion Projections
God I love Brighton!!!