I have had the most fantastic time over the past two weeks meeting a group of such friendly, inspiring and talented people at the East Beach Studios in Worthing. East Beach Studios is situated in the Artist Quarter on the seafront of Worthing town and is next to the very unique beachside cafe known as Coast Cafe des Artistes.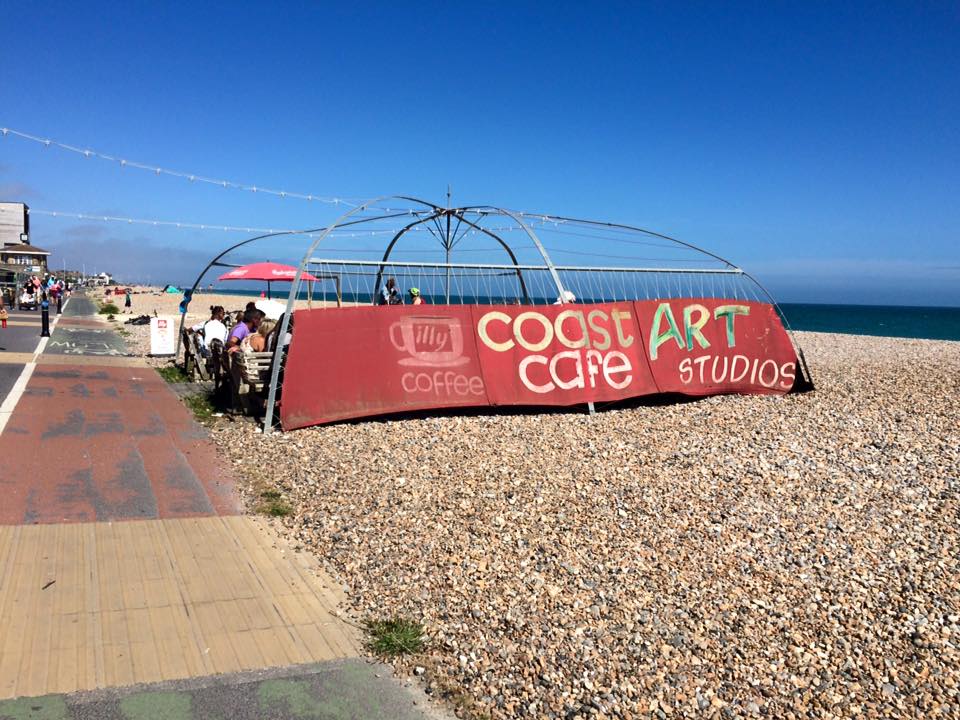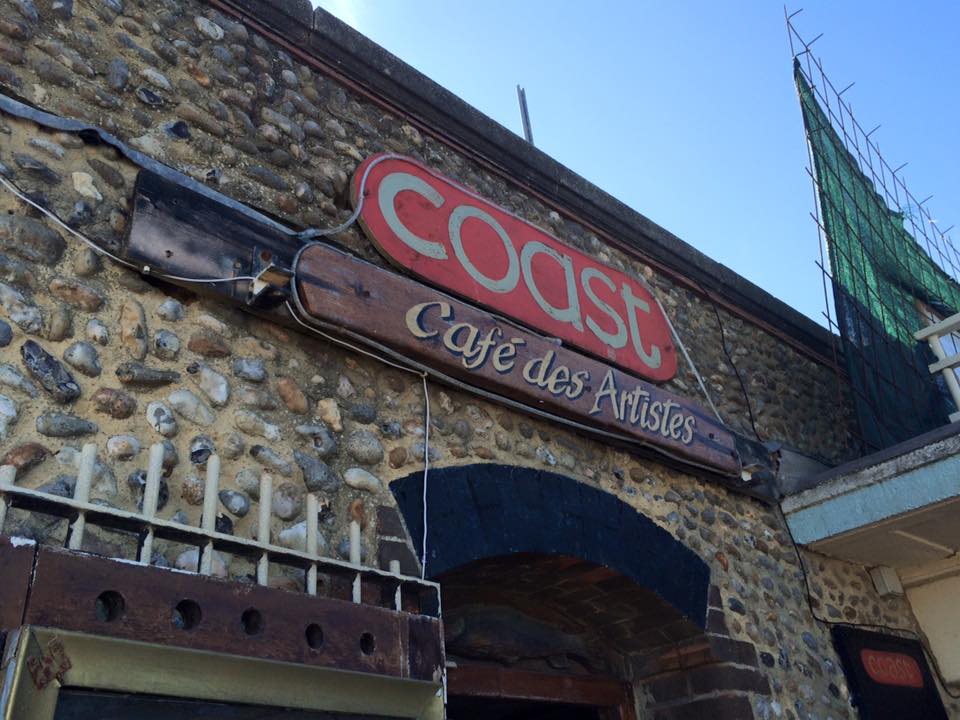 East Beach Studios is a parade of individual and artistic beach huts, that have all been created and designed in a variety of ways to be the pride and joy of the wonderful residents, some of who have been there for as long as 5 years. The amount of passion and love for what they all create was incredibly inspiring and I absolutely loved speaking to these amazing people and hearing about their journey before and during their life at East Beach Studios. Not one hut is similar to the next, some are used as exhibitions and galleries whilst others are used as workshops and studios, each selling individual handmade products resembling what the artists love the most.
I had the absolute pleasure of stealing five minutes from each of the artists in their huts, which seemed to be like a second home to them all, and now I'm sharing their stories and my discoveries with you.
---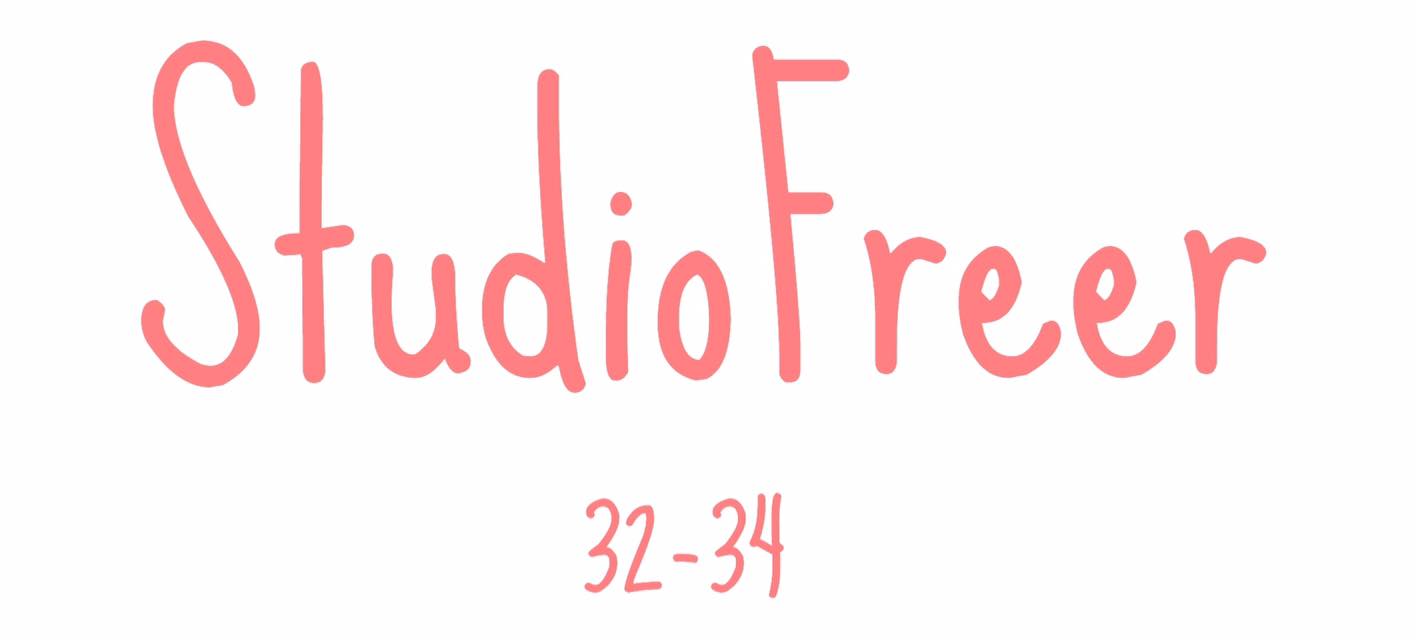 First in line at East Beach studios, I stumbled into the most amazing art gallery full of new, exciting creations from a number of different local artists.
The creator, Tom Freer, was very helpful answering my questions and telling me about each artist and what they all create. This studio is the largest on the block using three huts as a workspace and exhibition to display their work, ranging from Print Making, Scrape Board Painting, Photography, Collage, Illustrations, Sculpture, Woodworking and Textile Design.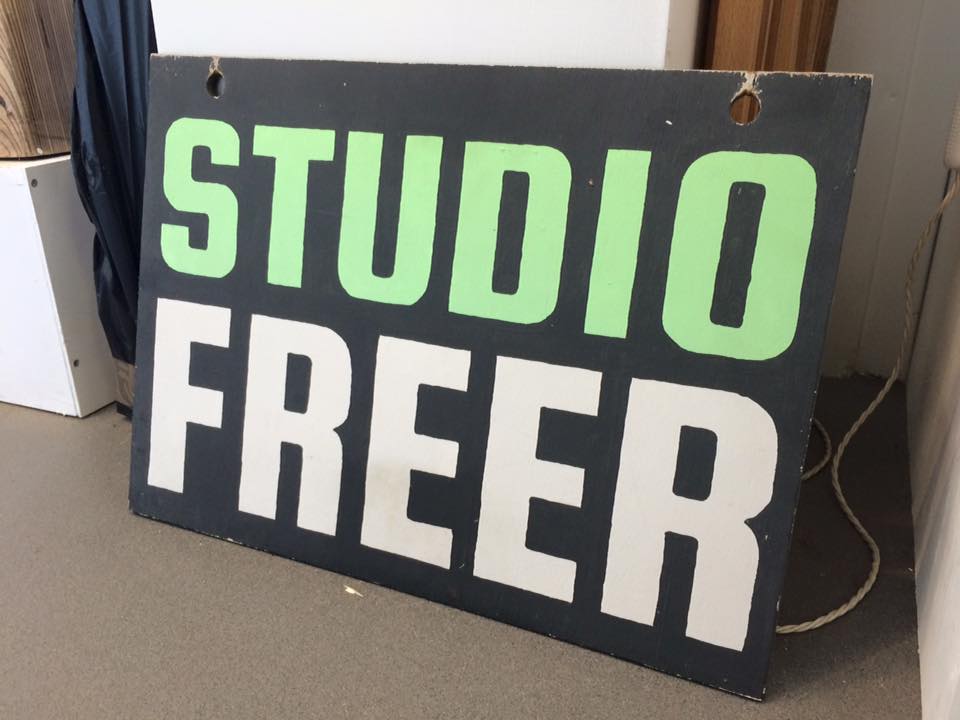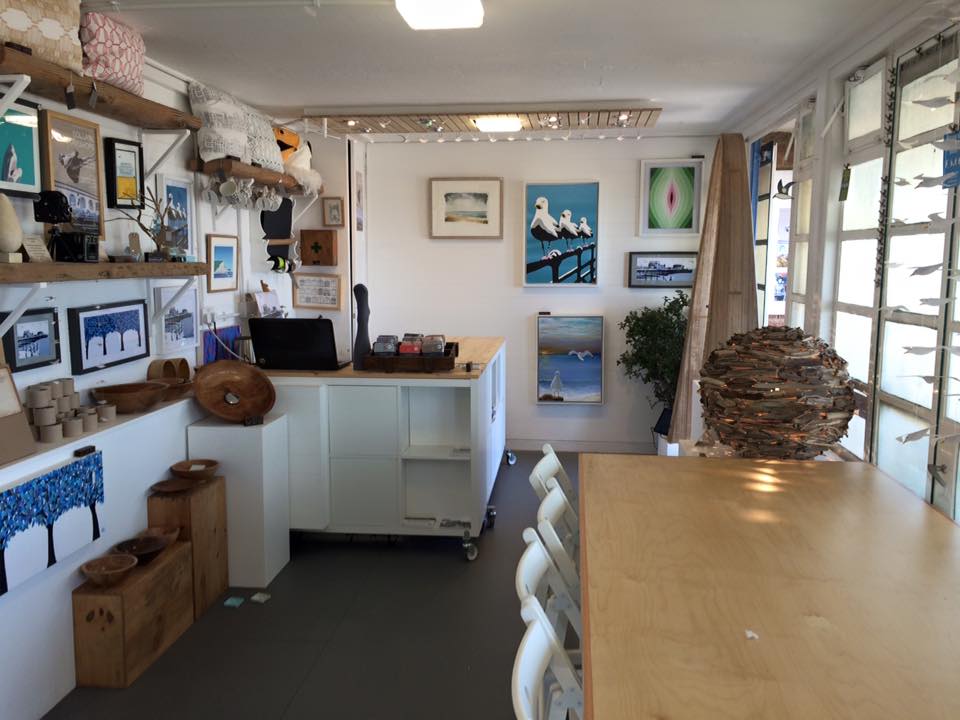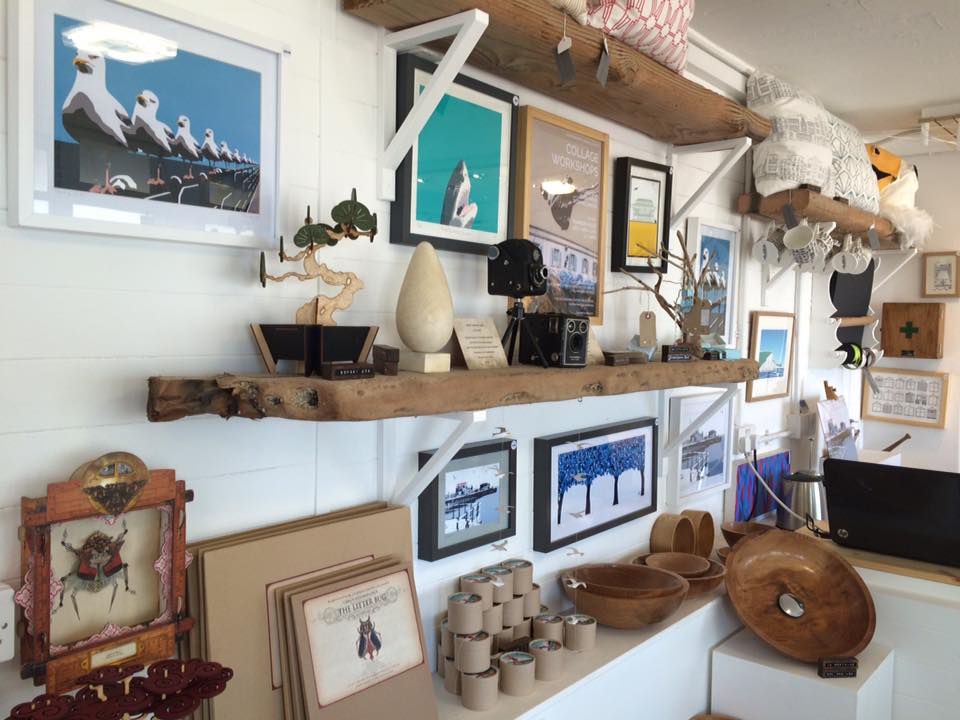 I was fascinated by the large range of unique art work surrounding the whole gallery and how every corner, shelf and wall had been used so perfectly to display the work in all of it's glory.
At the far exit to the studio was an arched wooden sculpture with lasers built in on each side, at first I didn't realize until Tom demonstrated to me that by placing your hand in the arch or walking through it, the sensors from the laser lights create a melody of music. Needless to say I couldn't resist standing there for the next few minutes waving my arms around in fascination!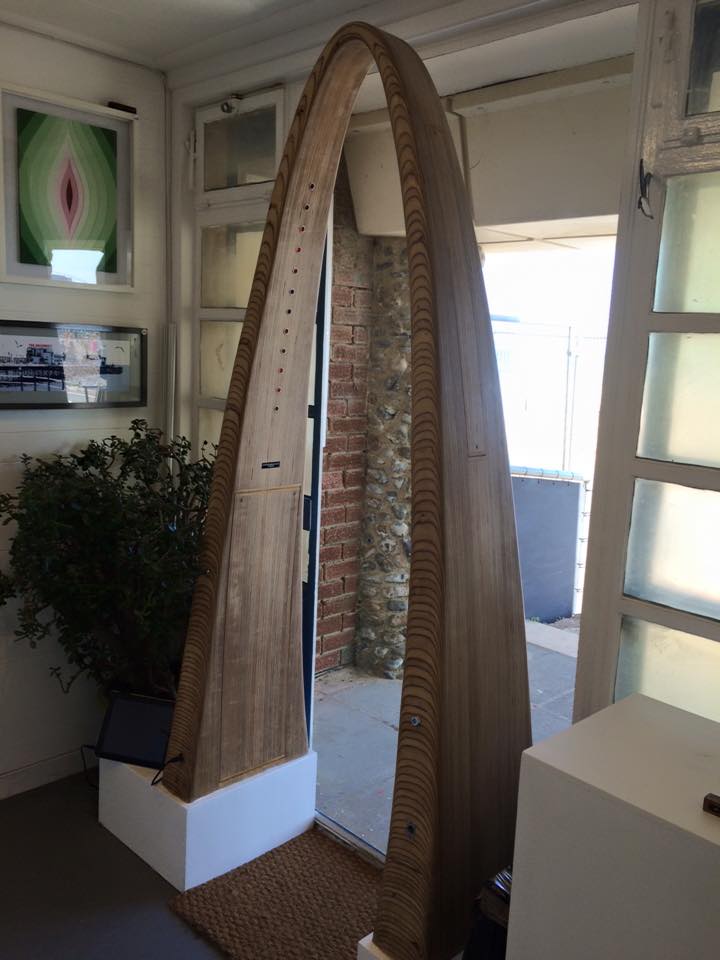 Exploring around the studio, I saw the endless amount of talent and initiative all of these artists have, a massive inspiration to my creative mind!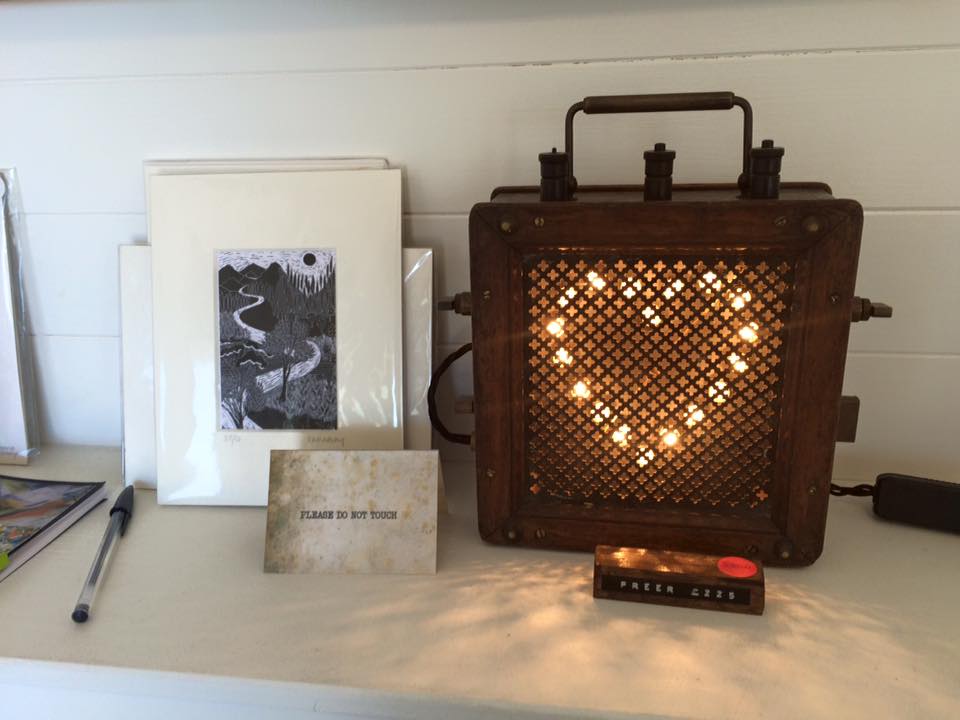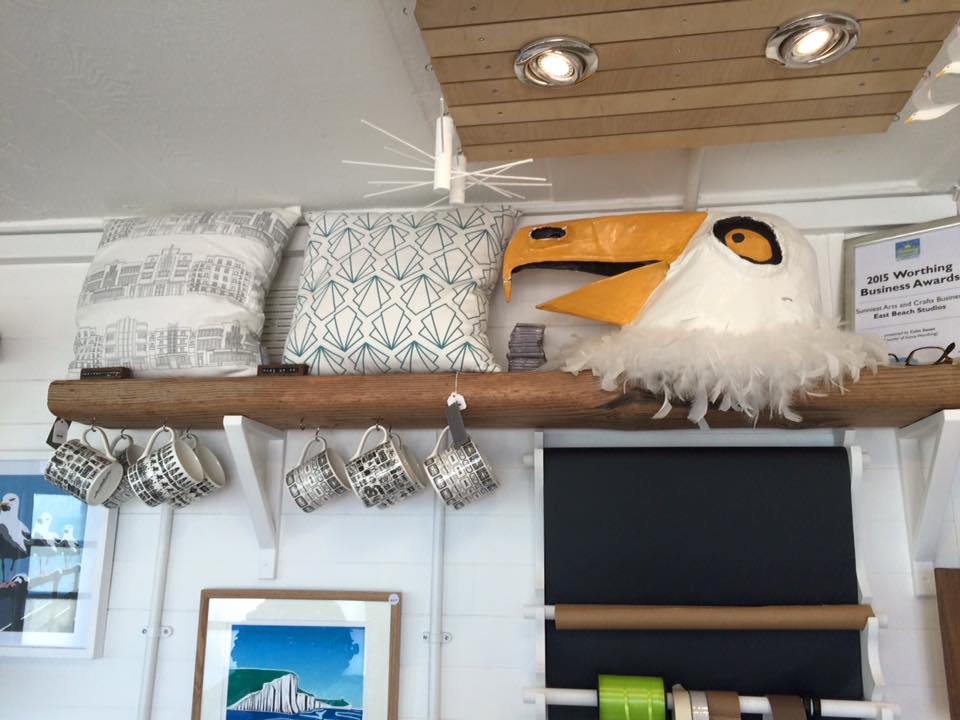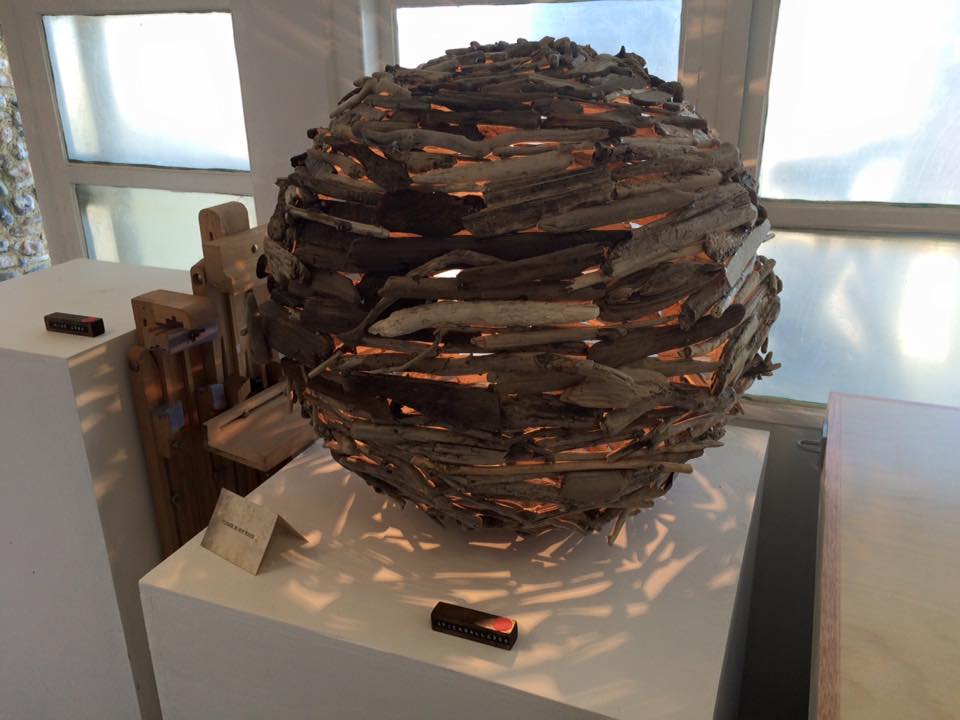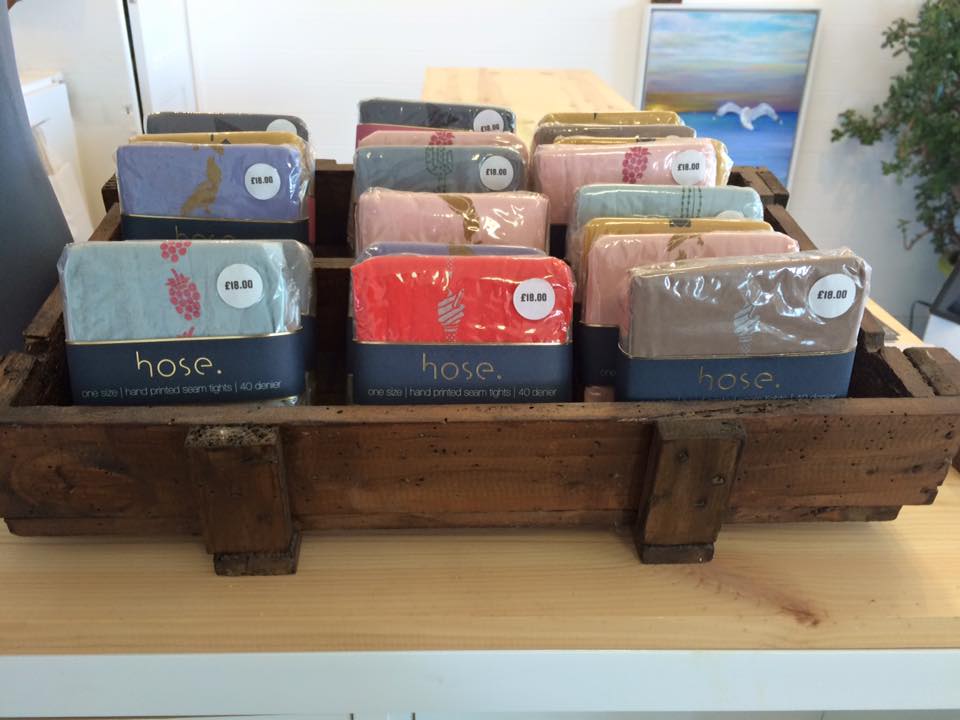 To the left of the Gallery is a feature wall, where StudioFreer displays an exhibition from different artists each week. This week was a feature of some stunning Fine Art paintings and drawings from the very talented Nora Young.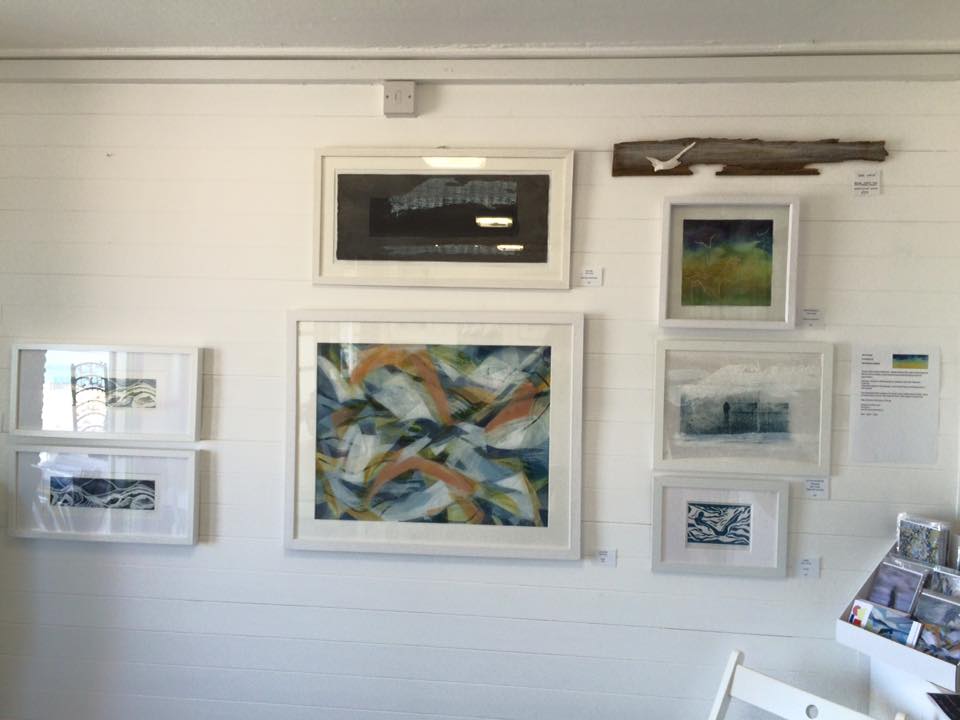 Outside I couldn't help but notice this beautiful Idea for a passers-by seafront stroll. 'Take a Seagull, Make a Wish'.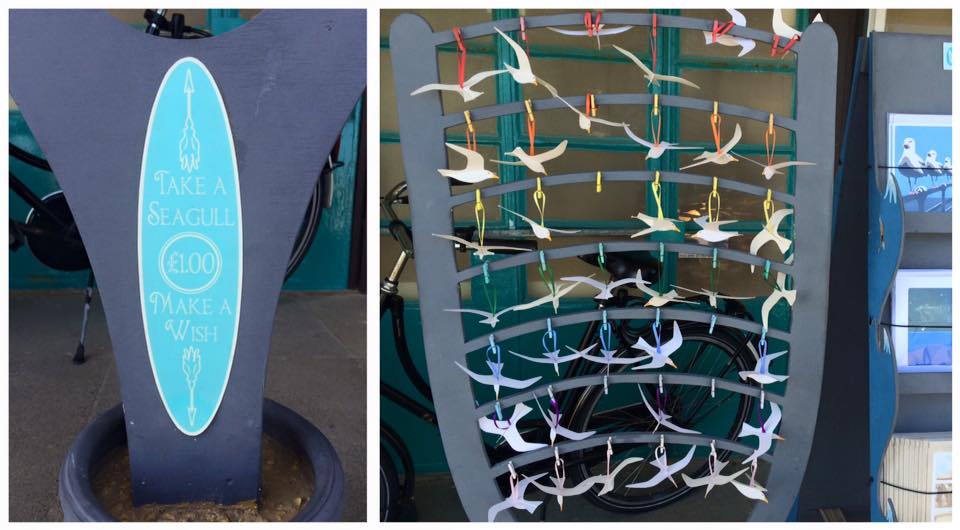 Below is a list of all of the featured artists and what they specialize in, you can also find out more details and inquire about Gallery Hire at the StudioFreer website here.
Thomas Freer – Creator of Studio Freer
Nina May – Fine Art, Painting, Drawing
Vanessa Rattray – Scrape Board Painting
Ted Hickford – Wood turner Extraordinaire
Martha Mitchell – Prints, Textiles, Ceramics
Jo Corney – Fabric and Textile Designer, Print maker
Hose. – Handmade Designer Tights (Sold exclusively in New York, Milan and Tokyo)
Debbie Fox – Observational Photography
David Freud – Painter
Brian Jones – Illustrations, Print maker
Linda Bernhard – Collage Artist
We Are Mountain – Illustrations, Print maker
Pack and Tickle – Wood work
Dylan Hopkinson – Media Art
Ashley Shaw – Landscape Painter
You can find the StudioFreer Facebook page link here, and if you want to be nosey and find out a little bit  more about the creator of StudioFreer you can find and interview from Worthing Art – Under the Spotlight with Tom Freer here!
"I like to make things.  Sometimes they are good enough to look at."

---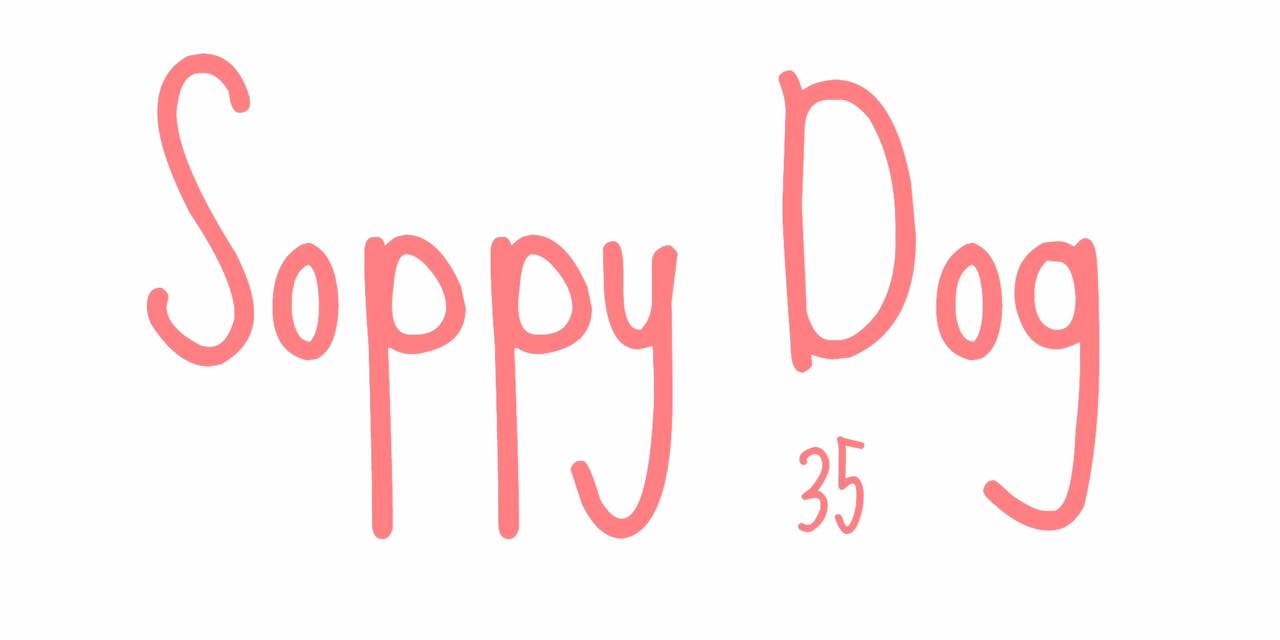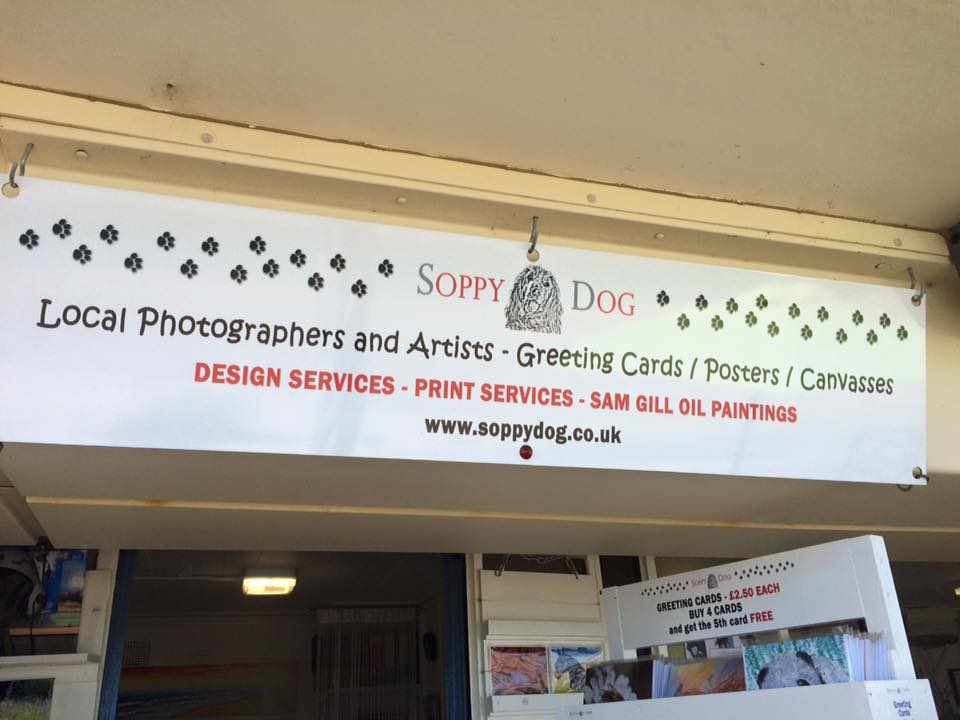 In the next hut along at number 35, I met the fabulous Sam Gill and her adorable dog Molly at Soppy Dog. Sam's hut caught my attention immediately and I caught her in action of painting one of her original prints, a beautiful sunset painting of Worthing Pier.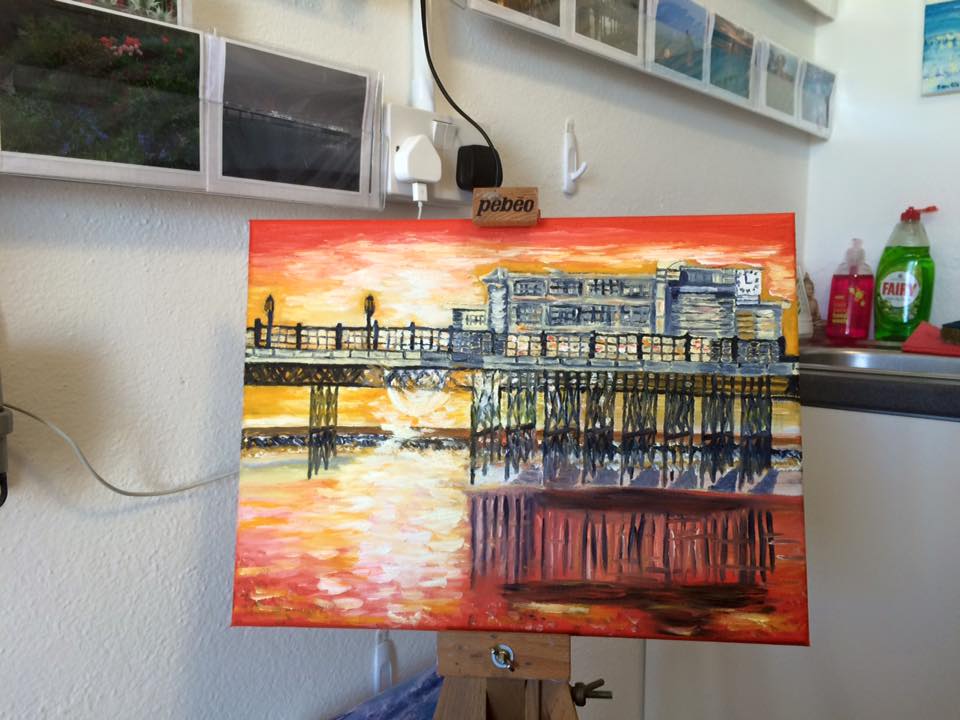 I was very impressed with the products she makes, using photographs and paintings of local artists, and her very own oil paintings then printing them on to any platform you desire. Whether it be a Greetings Card, Canvas, Poster, or Fridge Magnet, you name it…she could do it!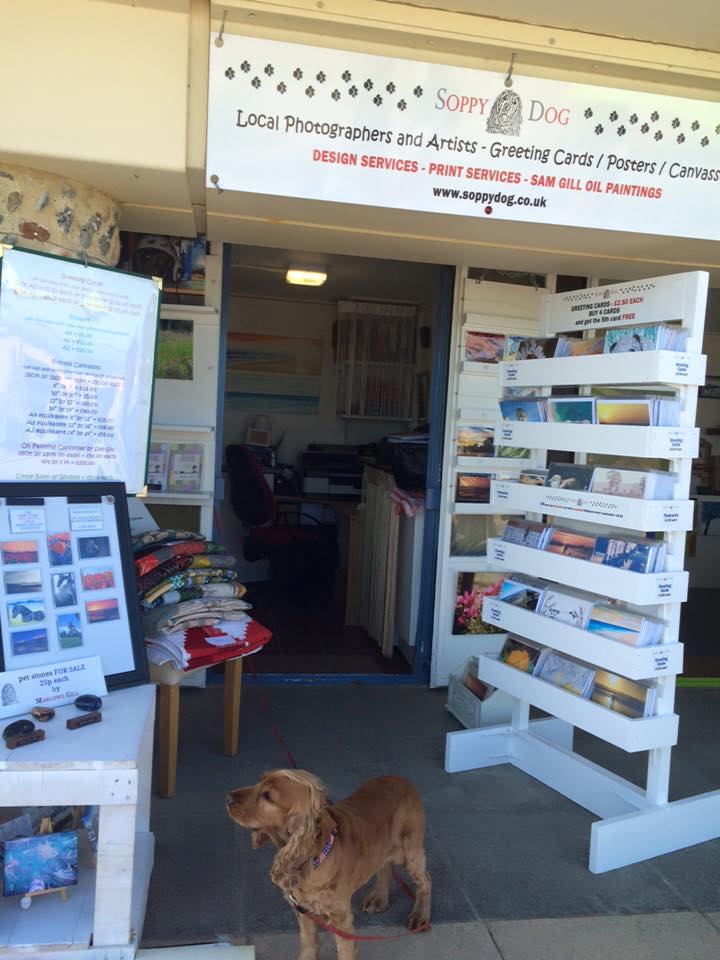 Her lovely hut is not only a place where she can sell her products, but also a workspace from which she can enjoy the sea views whilst painting, and to add to her list of talents, she also builds extremely professional and modern websites, suitable for any business!
I had the absolute delight of meeting Molly, the famous face of her logo at Soppy Dog – who can resist these puppy dog eyes!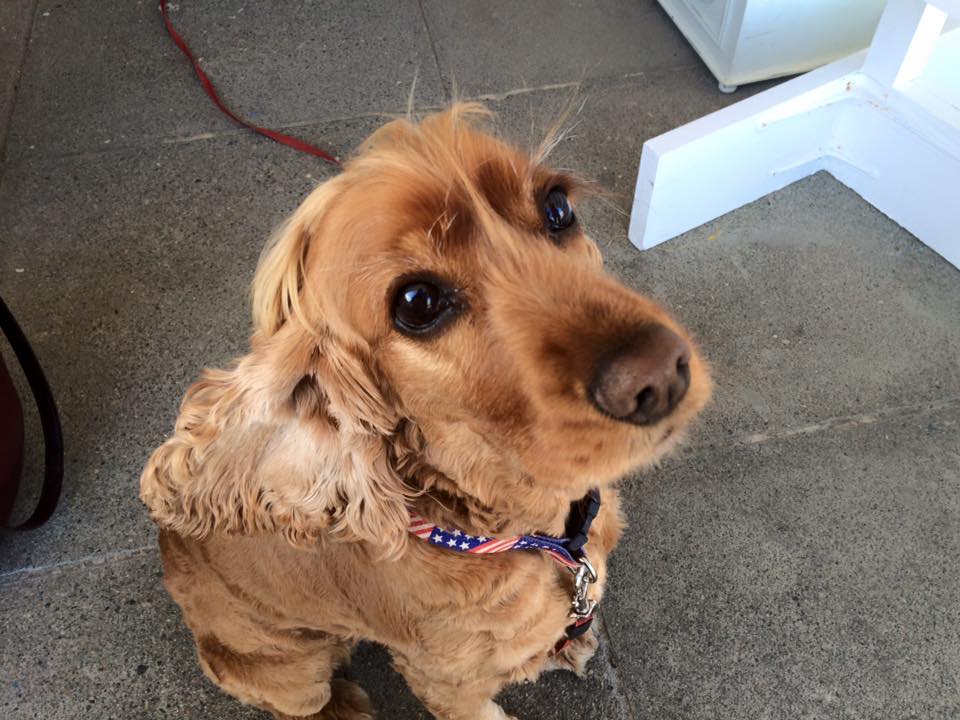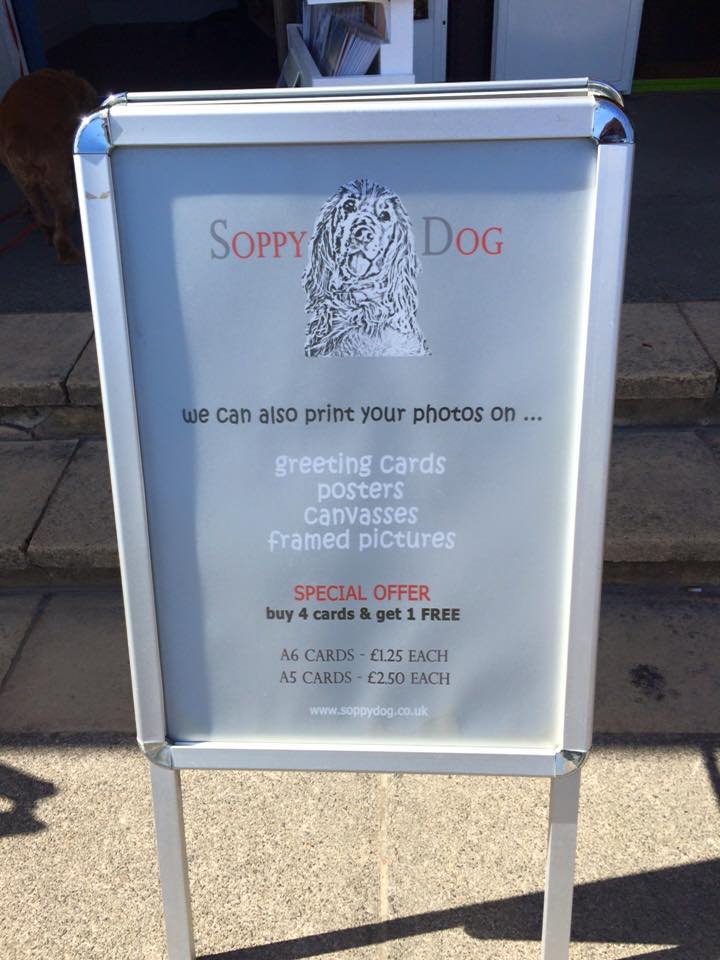 If you're wanting any of your treasured photos printed, or would like to see some more of Sam Gill's amazing work then head over to her Soppy Dog website here, and head over to her Facebook page.
If your starting up your own business and want to get a unique, modern and fresh looking website or simply wanting to spruce up your current one, then head over to samgill.co.uk to find out more details.

---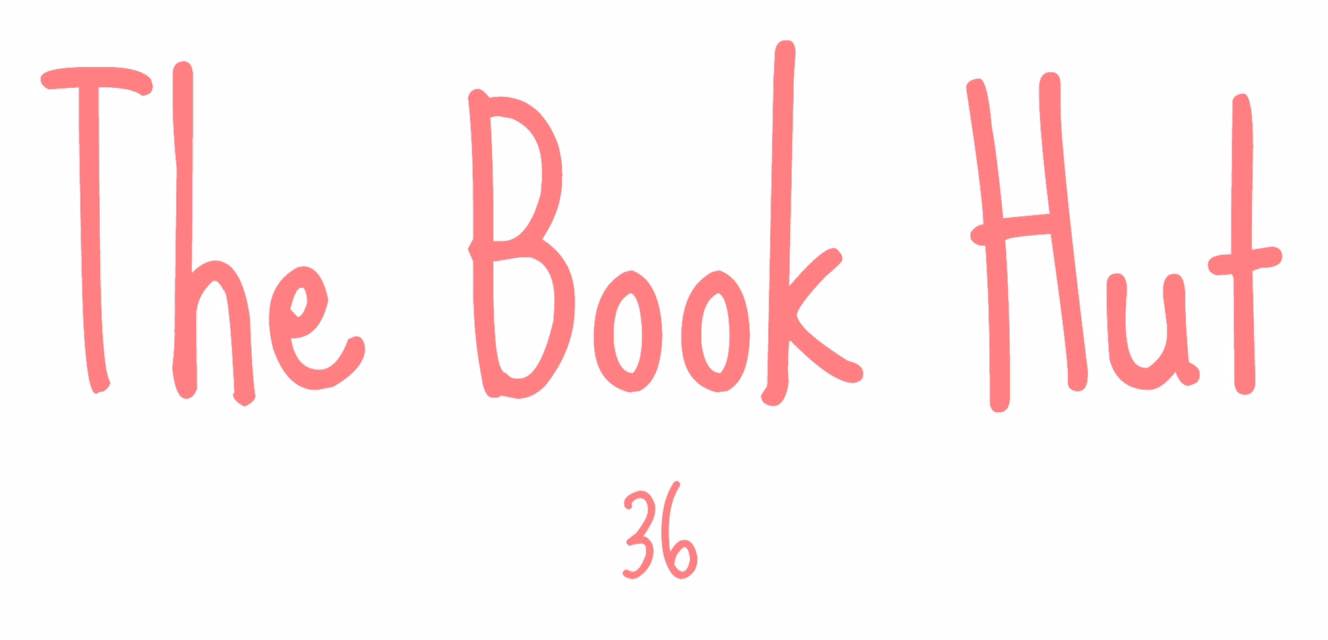 Moving along down the Studios to number 36, probably the most unexpected and exciting workshop of all! I met the lovely Maudie Gunzi, a book and paper conservator at The Book Hut. The first thing that caught my attention was the overpowering smell that took me back to my college years when I experimented with wood work which I absolutely loved!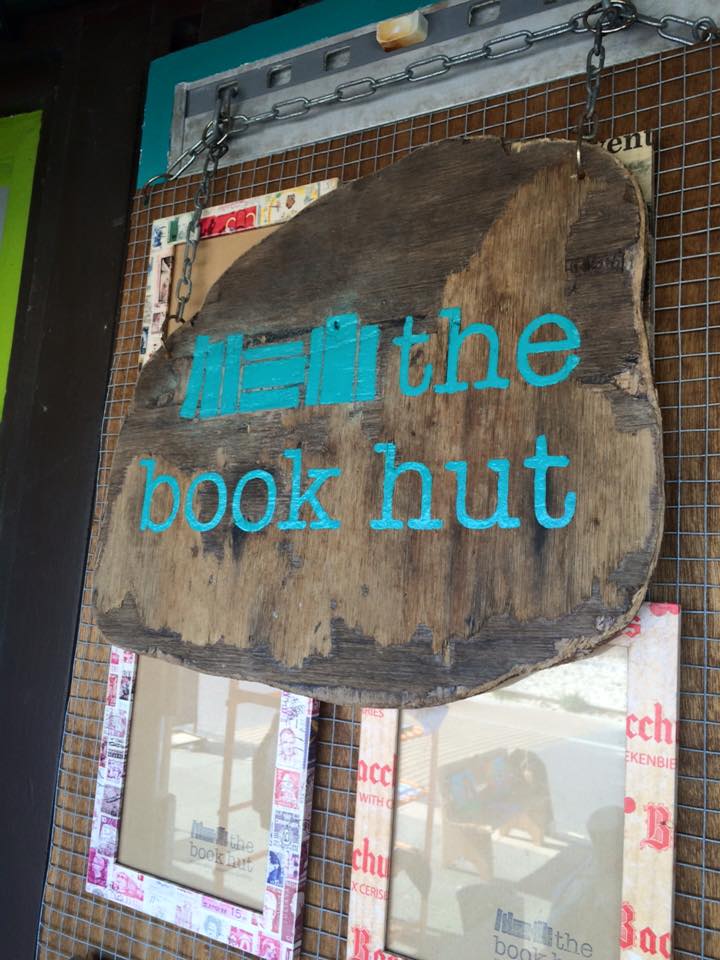 Maudie showed me around her fascinating workshop and told me all about how her book binding business began, after studying at Camberwell College of Arts.
She uses a variety of techniques and methods in Conservation for books and paper and Bookbinding, and helps repair and restore old treasured broken books.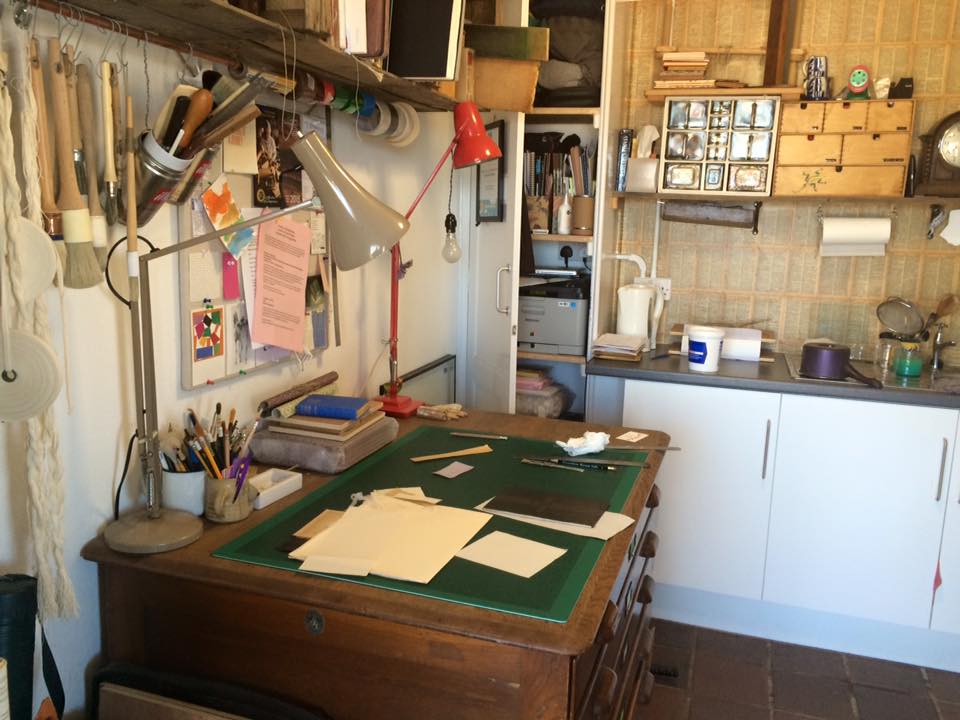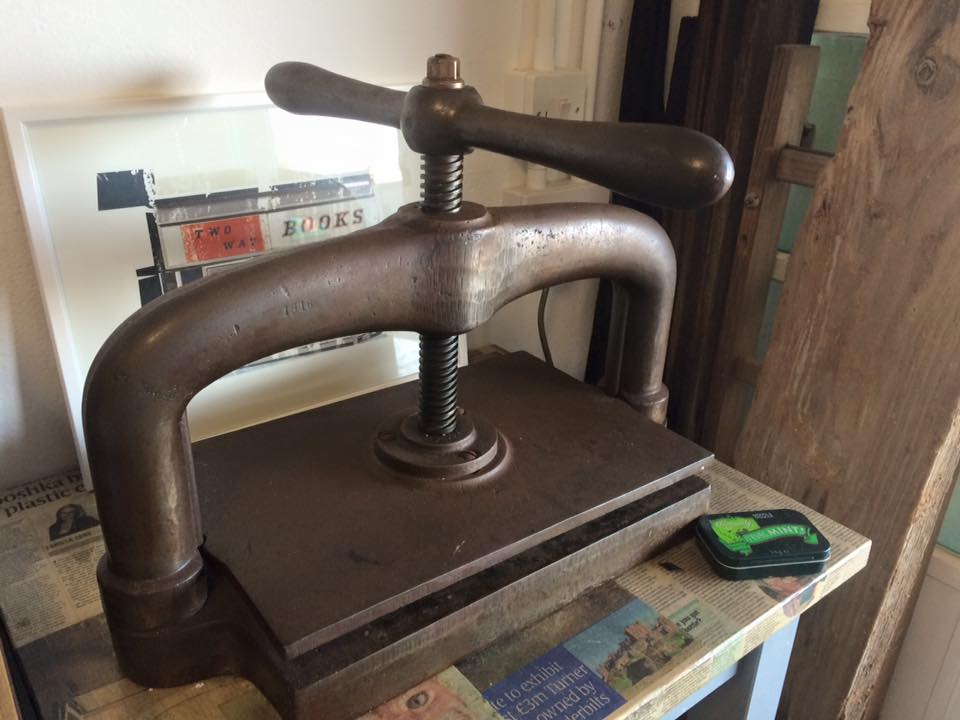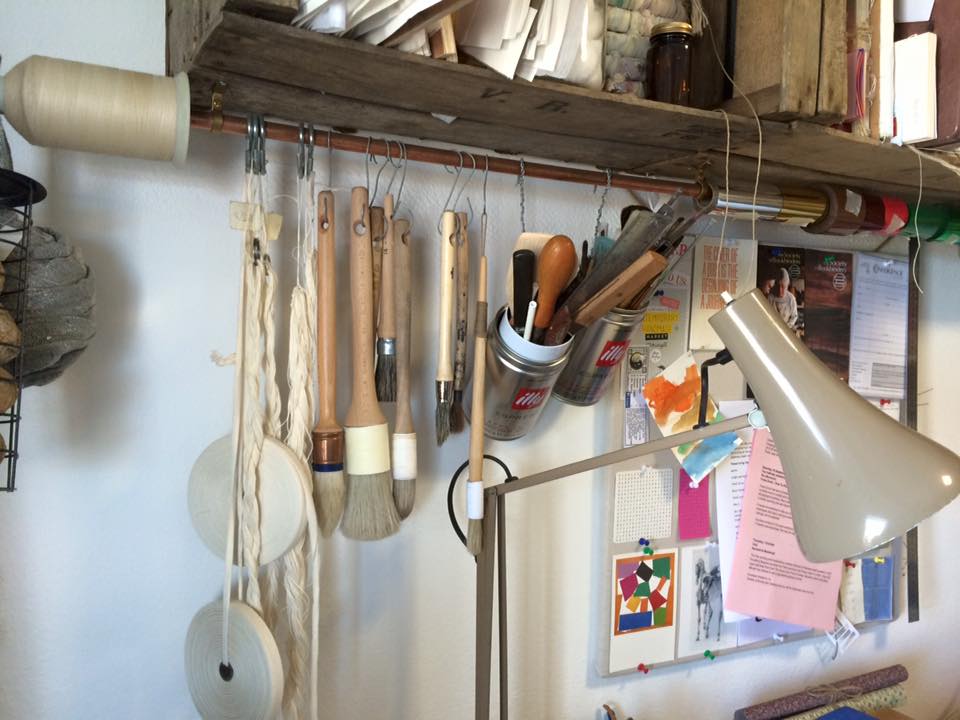 As you can see from the photos, her hut is so cleverly designed. Using metal tins, hooks and poles as storage space for her tools and gadgets – she has definitely made this space her own with such a retro, quirky feel!
Outside her hut is her maudie.made range of products, selling stationery and gifts.
On the outside table, a fantastic display of all of her merchandise piled up in vintage trunks and wooden boxes.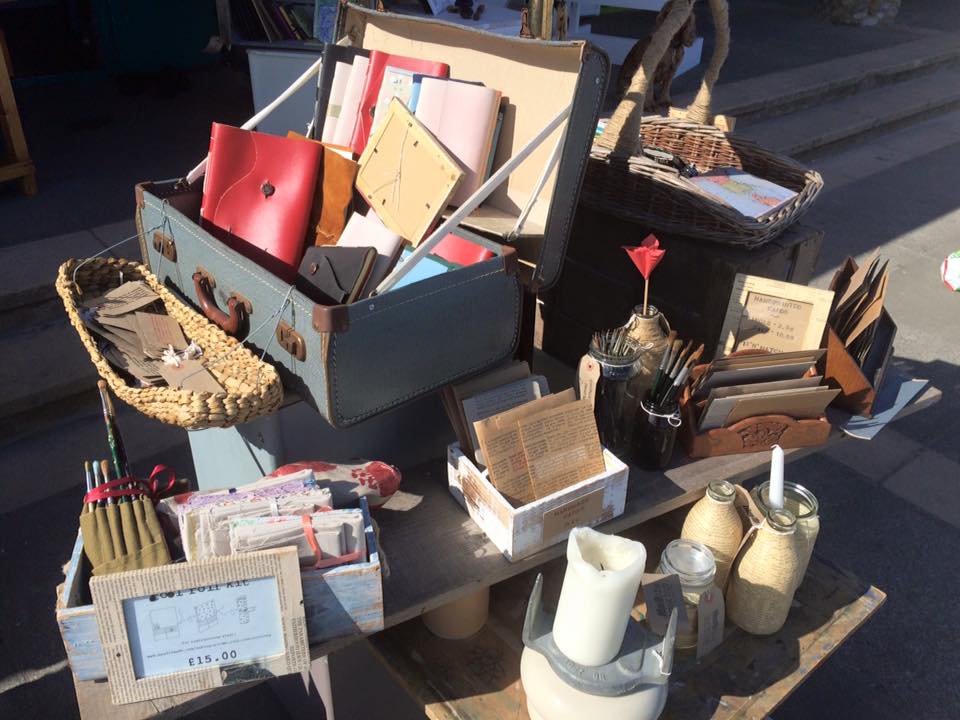 Head over to the maudie.made Etsy store for a browse, and for more information, tutorials and an interesting read on her blog, pop over to The Book Hut website here and show her some love on her Facebook page here!

---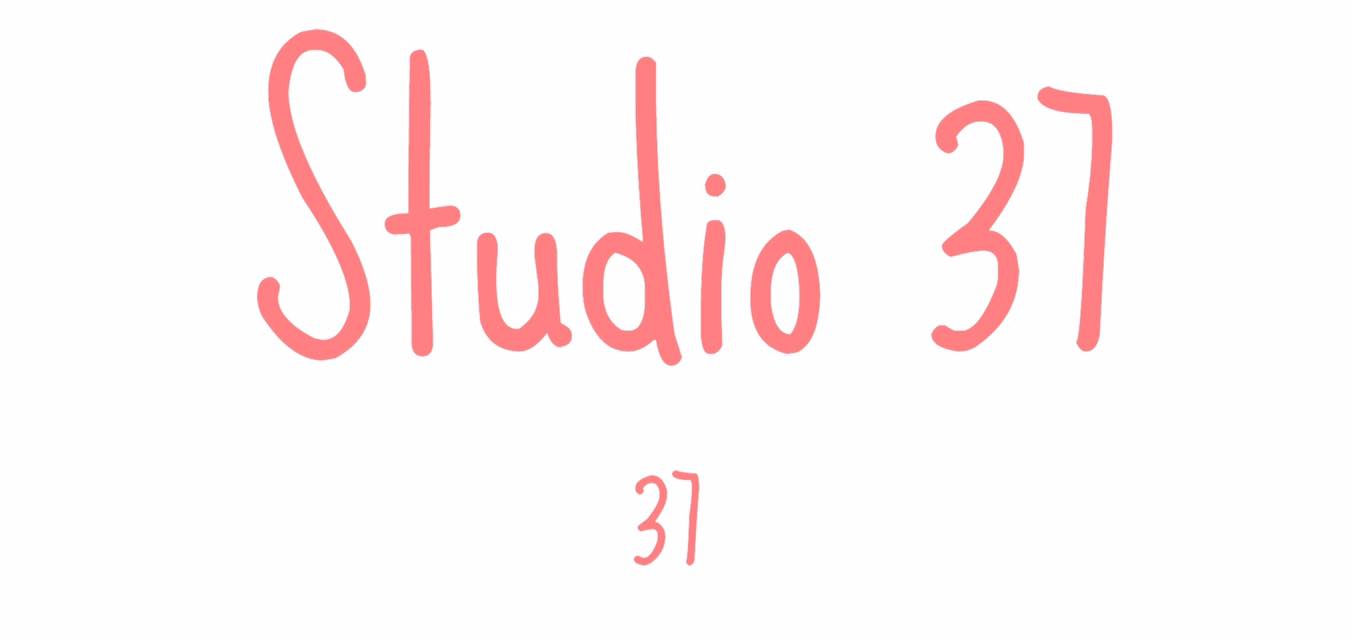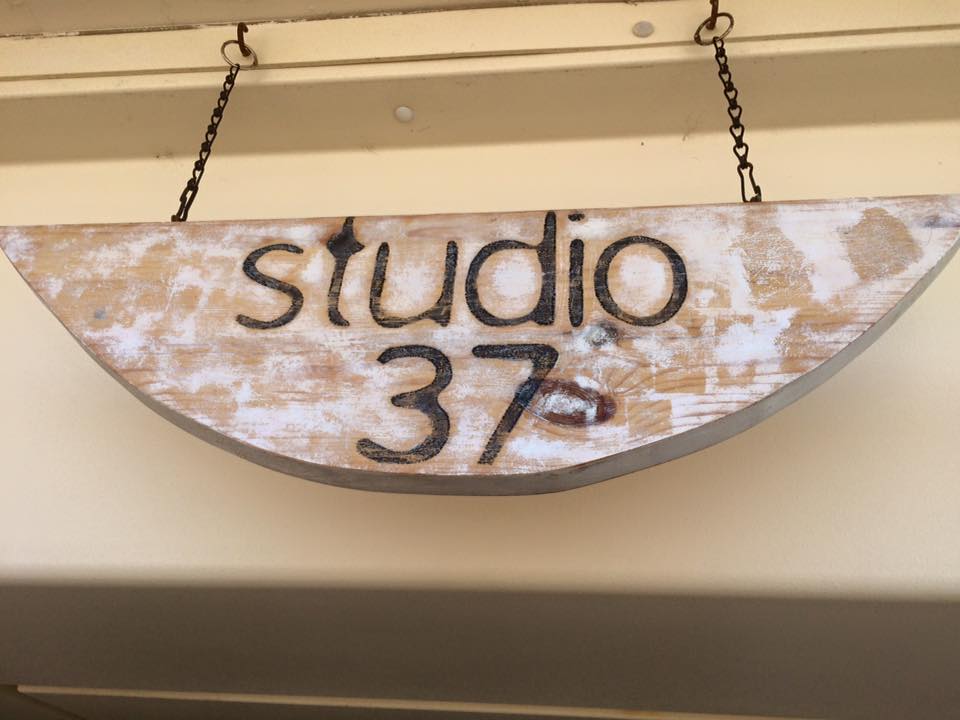 I met the lovely Paula Philp at Studio 37 who told me all about her exciting hut that she shares with 3 other artists. Paula Philp, Sweet Sharna, FinkyMarv and Dickie and Doll all create very unique and different products and present their lovely work in Studio 37 together at East Beach Studios.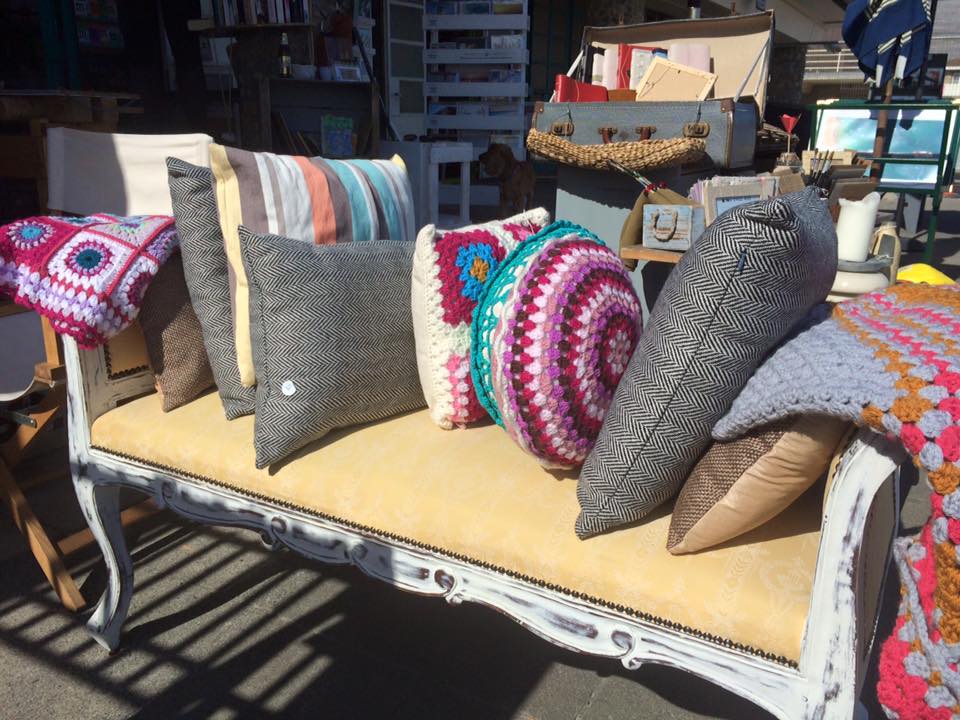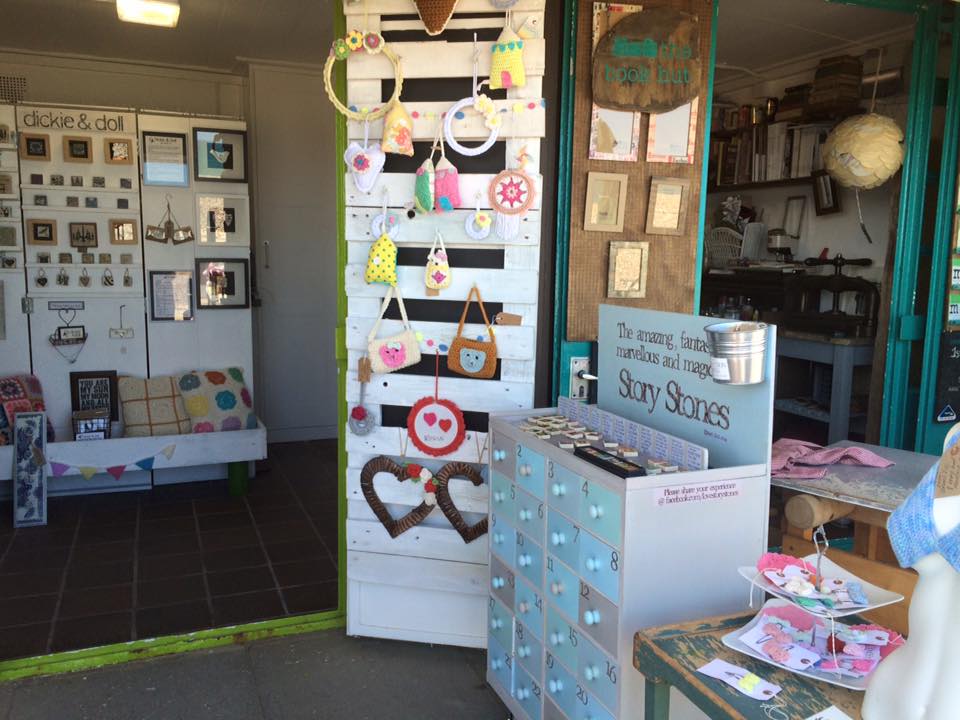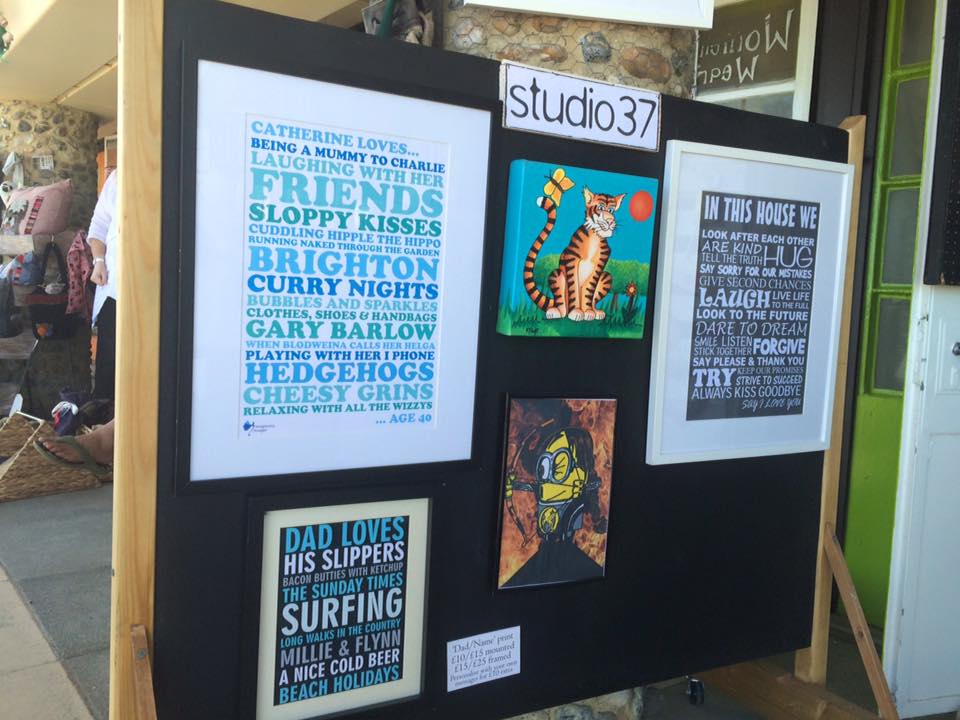 All of their products were so individually displayed with such a wide variation on different arts and crafts including paintings, illustrations, Crochet products and Ceramics.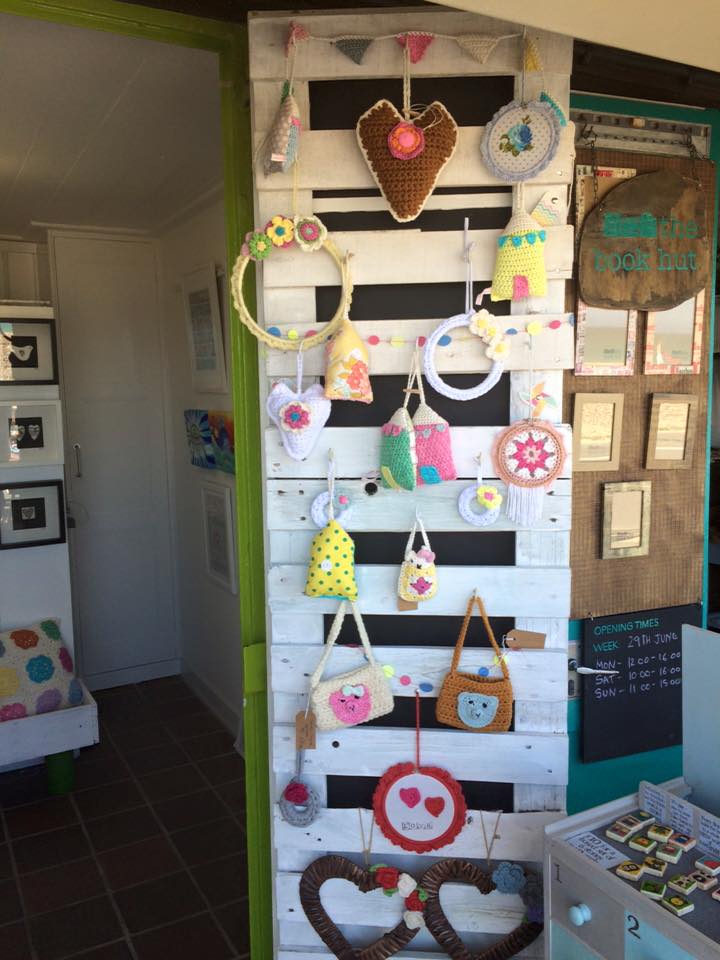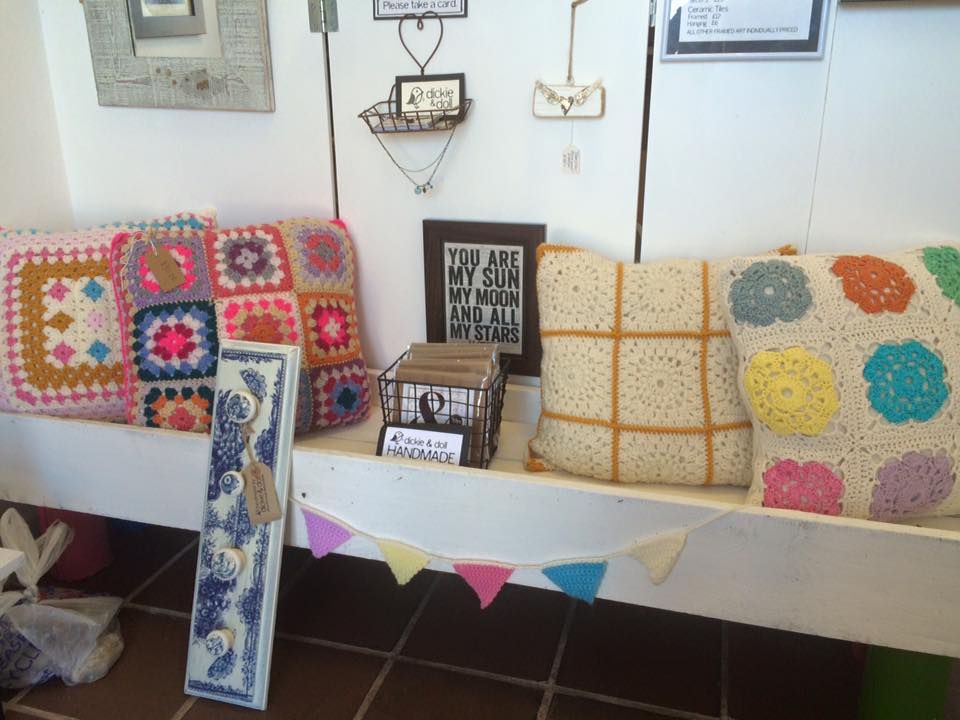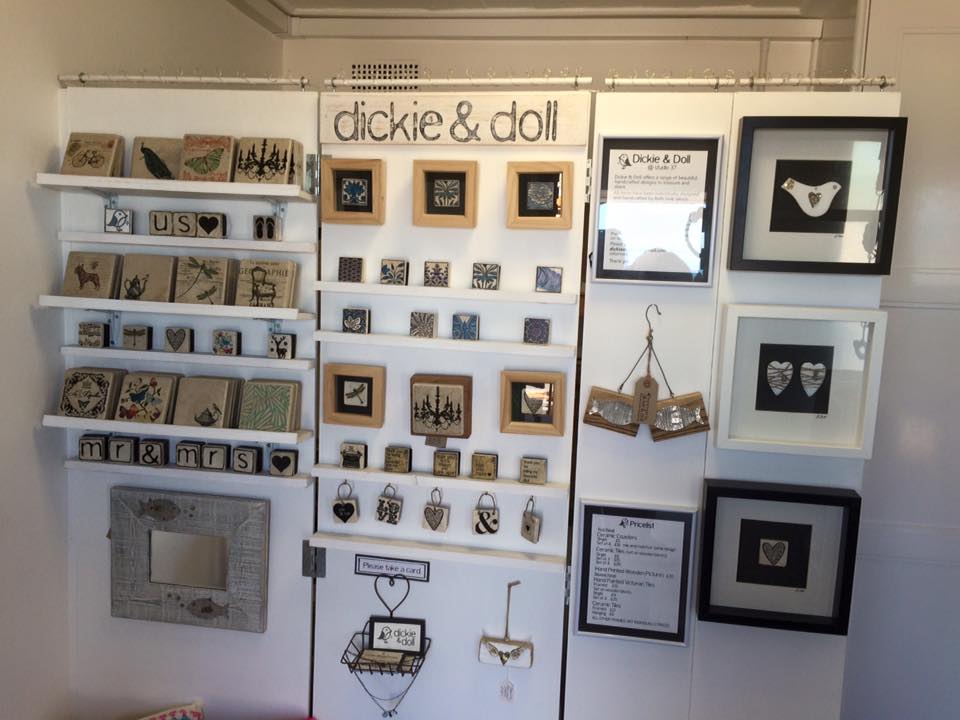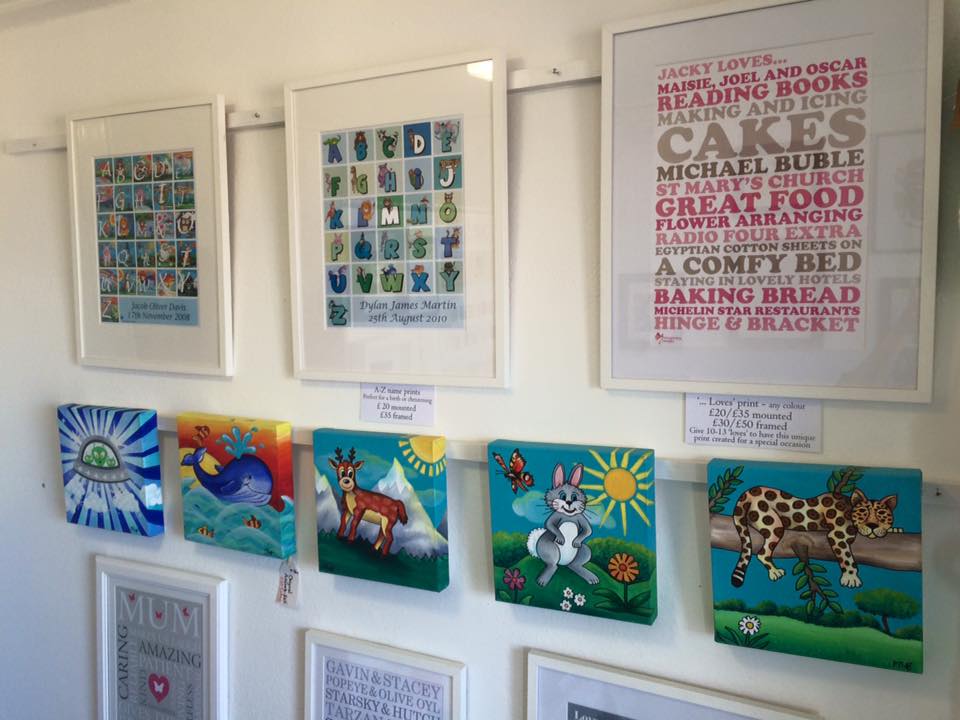 You can find all of their websites, Facebook pages and store links below.
Paula Philp – Painter at ImaginaryImages
Dickie and Doll – Ceramics at Dickie and Doll Etsy store
FinkyMarv – Illustrator at FinkyMarv
Sweet Sharna – Crochet Designer at Sweet Sharna

---
Steven Furse at Boats Bees and Trees, number 38 on the block, was the first person I spoke to and has been at East Beach Studios since August last year. There's no explanation for why I went straight to him first except the bright bold colours and fabrics stood out to me the most and I was instantly drawn towards it! His friendly face and helpful demeanor instantly made me feel welcome to start my tour at East Beach Studios.
Steven Furse, known as Master Furse, is a unique fashion/textiles designer, who has years of experience and education in all things arty. He gets inspiration from the natural environment to incorporate in to his clothing and uses seasonal colours, drawings and sketches in his designs to influence his unique clothing.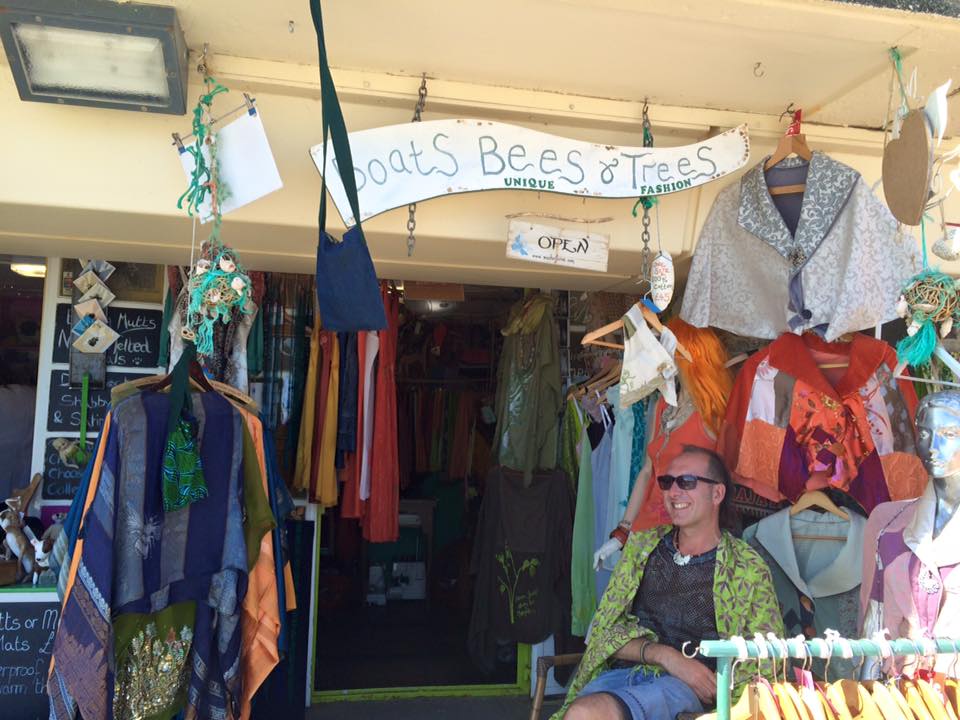 When I had a cheeky mooch around Master Furse's hut, I felt like I had suddenly teleported from Worthing sea front to a quirky market stall in Camden Town, different colours, patterns and beautiful materials surrounding every inch of his lovely hut.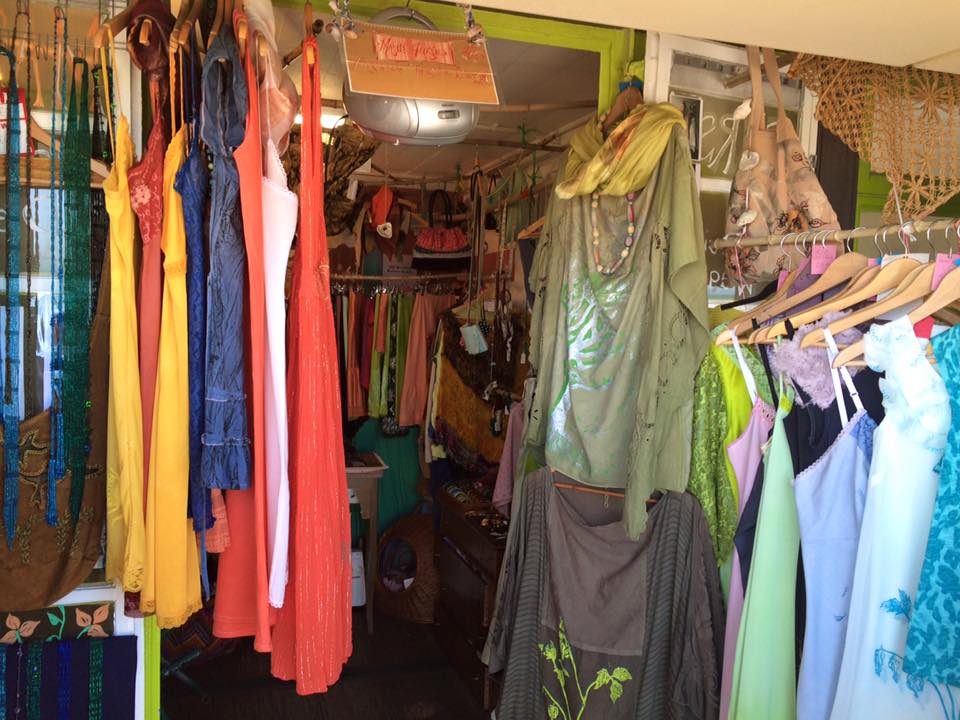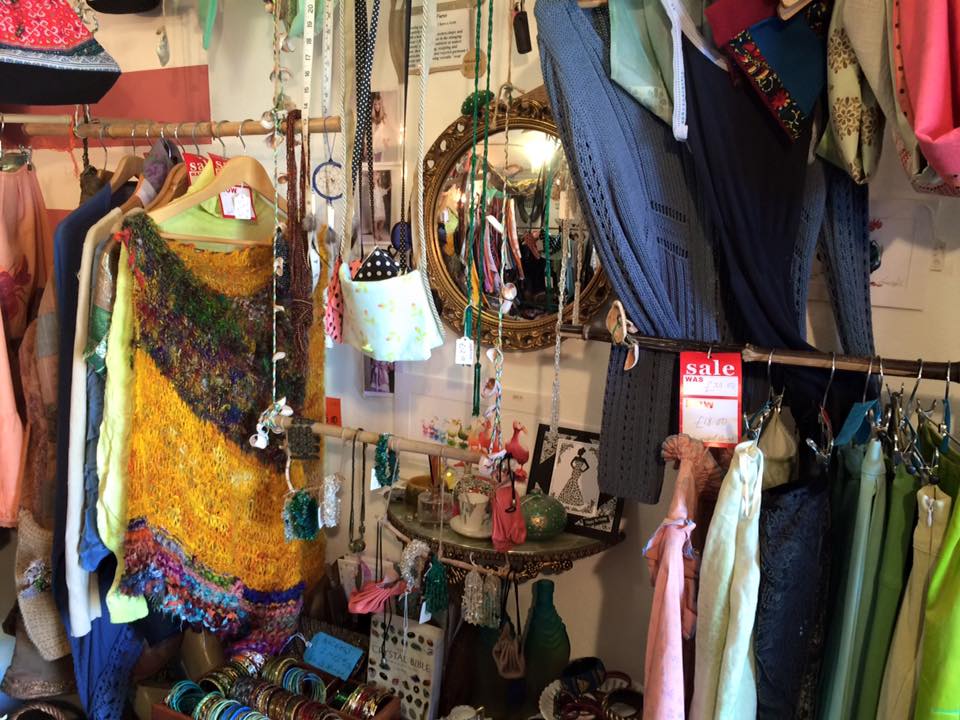 Such an inspirational man! To see more of his colourful creations head over to the Master Furse website, it's definitely worth a browse!
You can also find the Master Furse at Boats, Bees and Trees Facebook page here.

---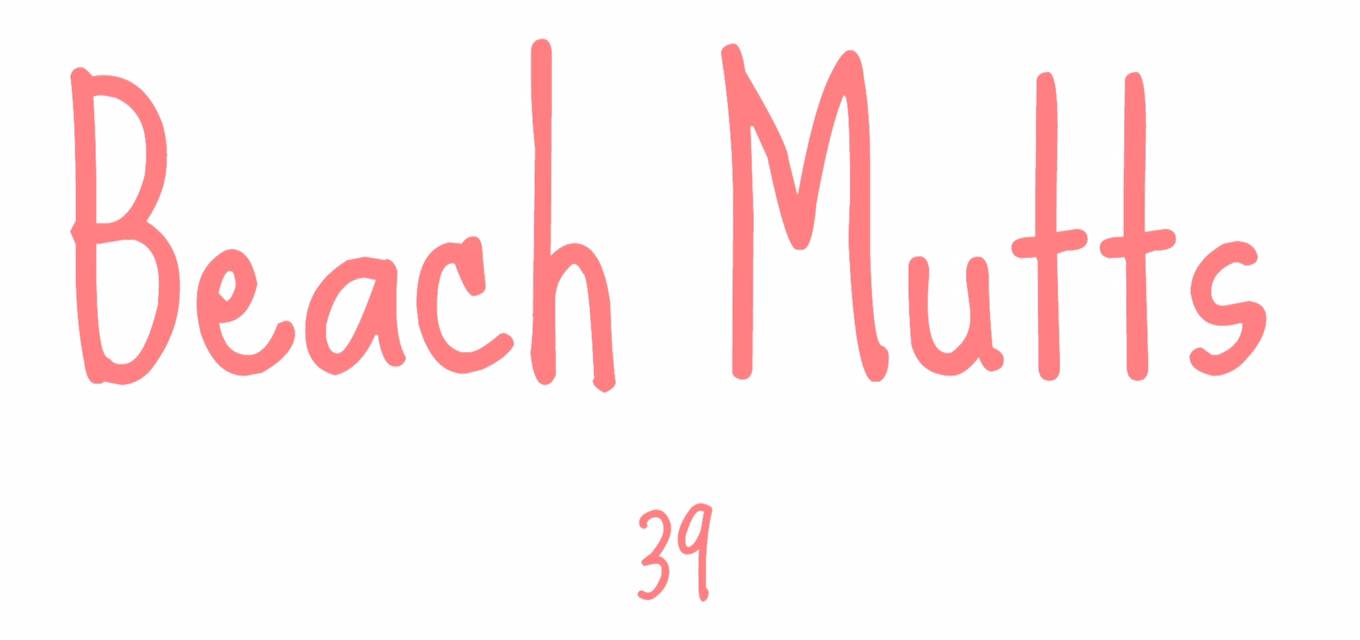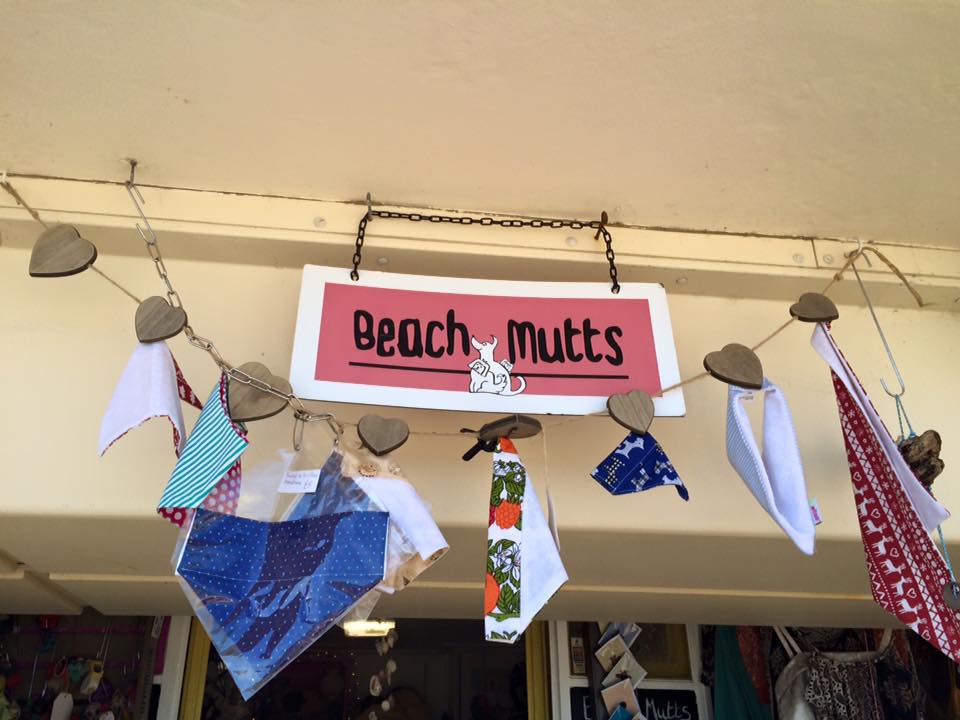 Moving on to the next hut at number 39, I met the lovely Carole Walker at Beach Mutts. I walked straight up to her studio immediately in awe and all of the adorably cute needle felted animals displayed outside. When I studies Textiles at Northbrook college I remember being taught a session on needle felting and really enjoyed it, but nothing I made came anywhere close in comparison to these amazing pieces of art with so much intricate detail and realistic colours.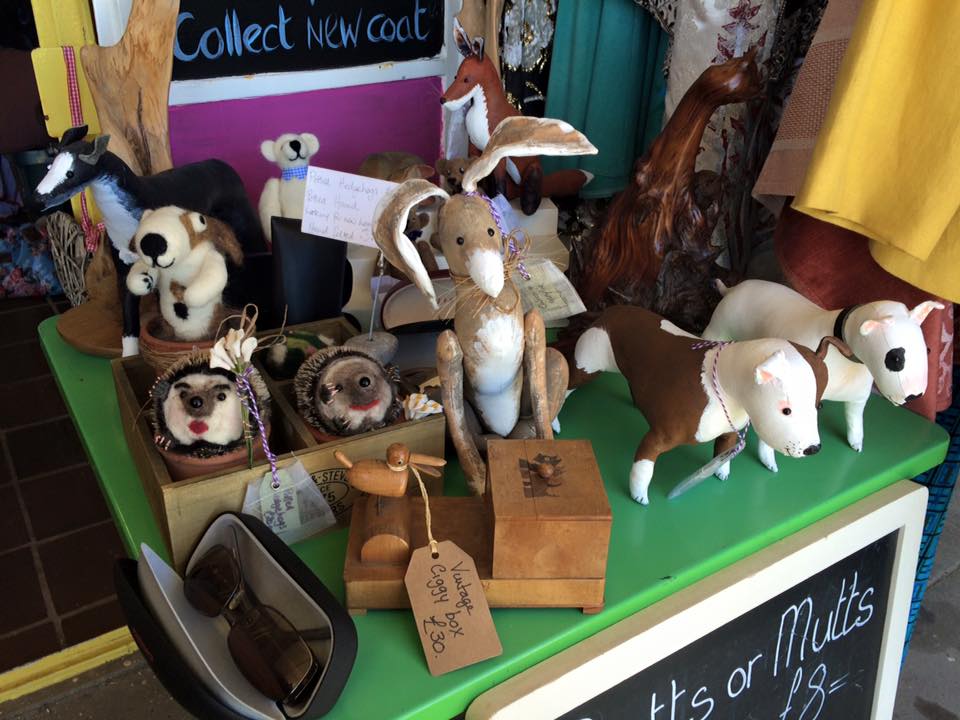 Being my usual nosey self, I explored Carole's lovely hut and noticed such a variety of things that she had made. From broaches to cushions, toys and hanging decorations, everything that was there I could tell had been made with so much time and dedication. A beautiful collection of things!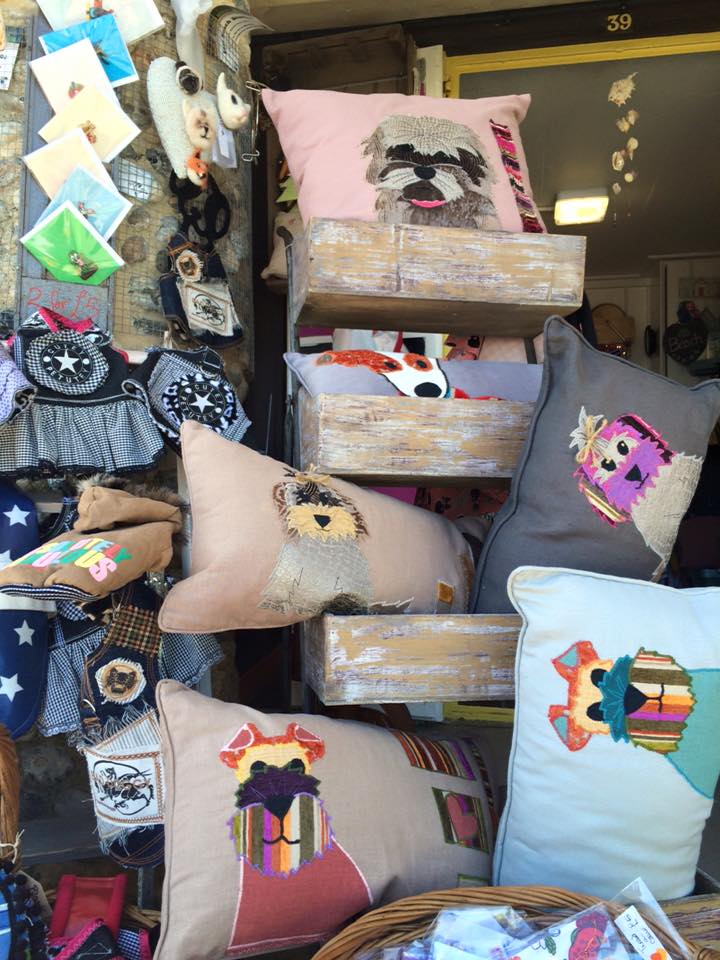 I may well have to ask Carole for a cheeky needle felting session with her!
Head over to the Beach Mutts Facebook page here for more info and updates on all of her products.

---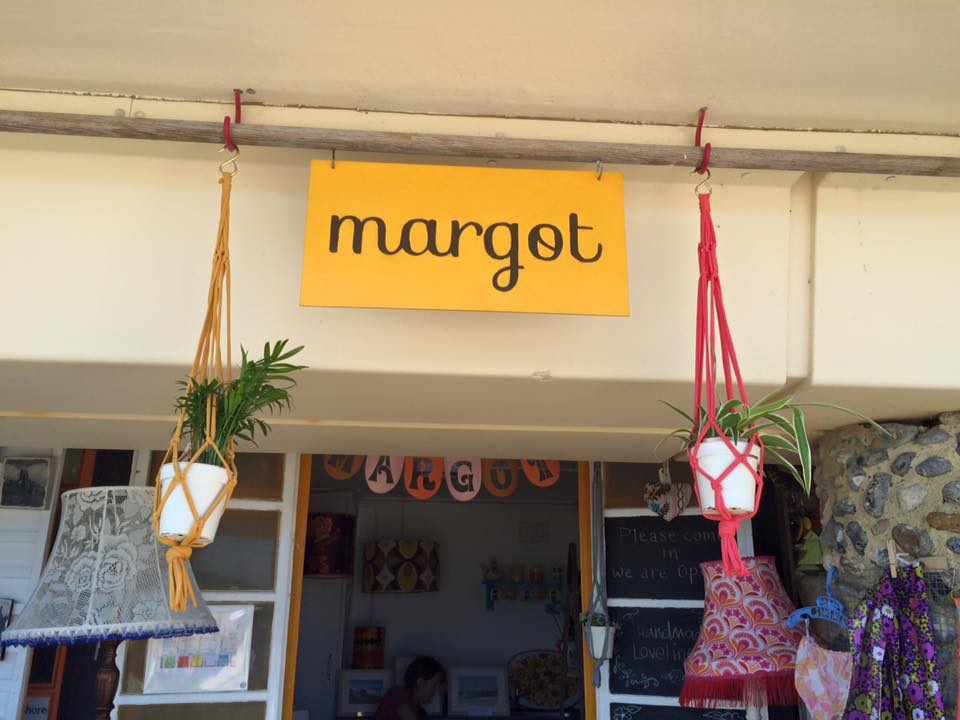 Moving along to the next hut I found the maker and blogger Melanie Barnes at Margot. Sharing the hut with 3 other designers, Sally Whiting, Michelle Dawson and Louise Tyler, they share same interests for the love of floral fabrics and recycle preloved fabrics to make one of a kind creations including illustrations, crochet, lampshades and bespoke clothing.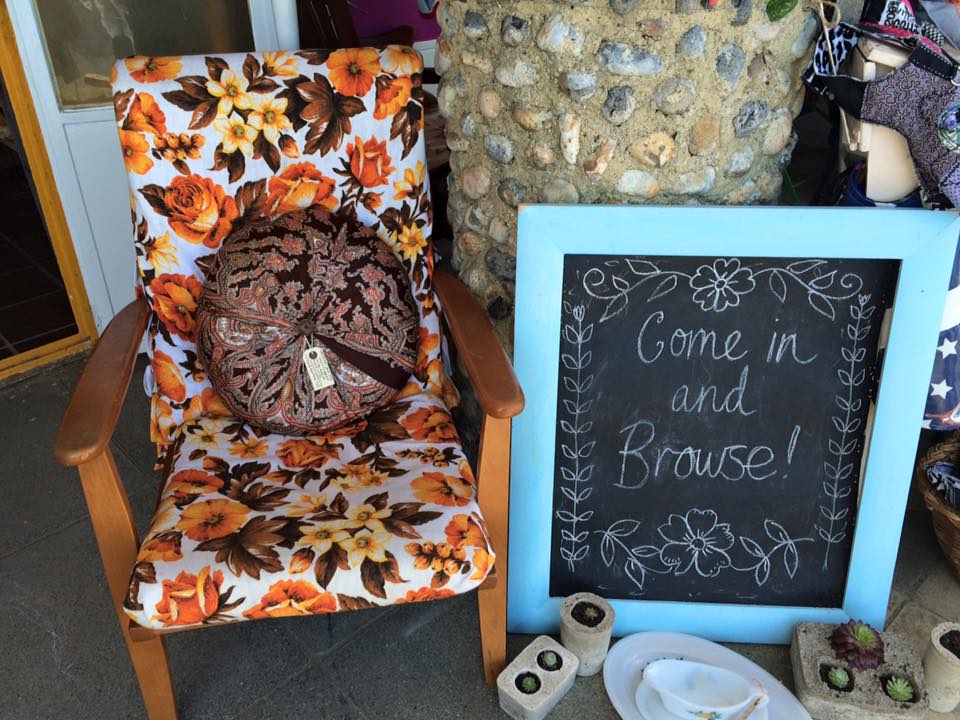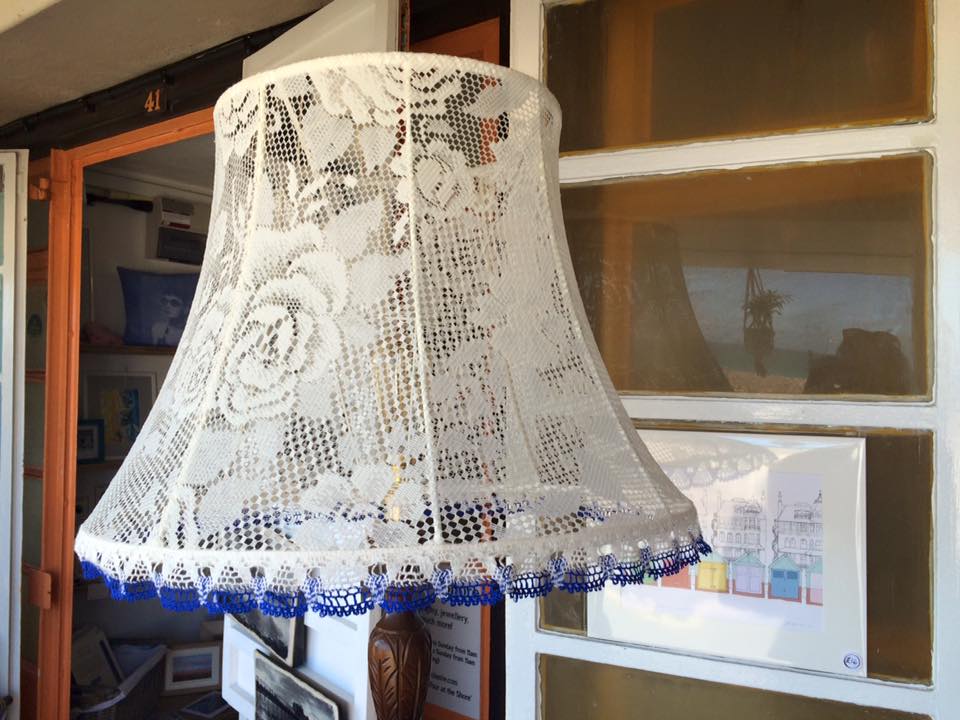 I absolutely loved having a wander around this hut, it had a 1960's retro feel with bold prints and florals scattered around perfectly. Such a lovely collection of products that were all so unique and beautifully displayed.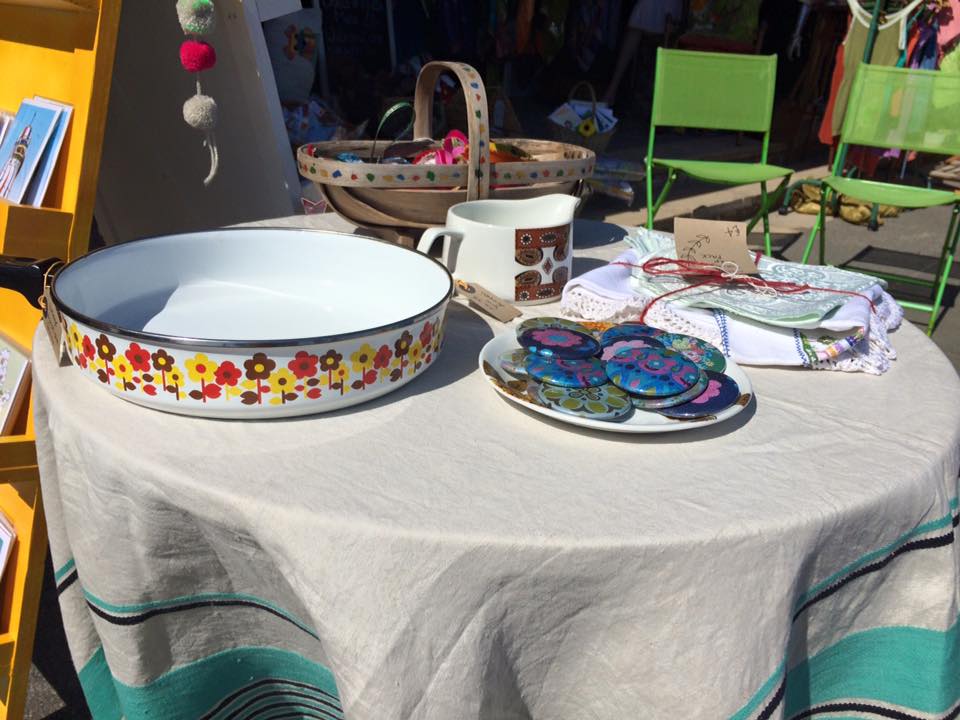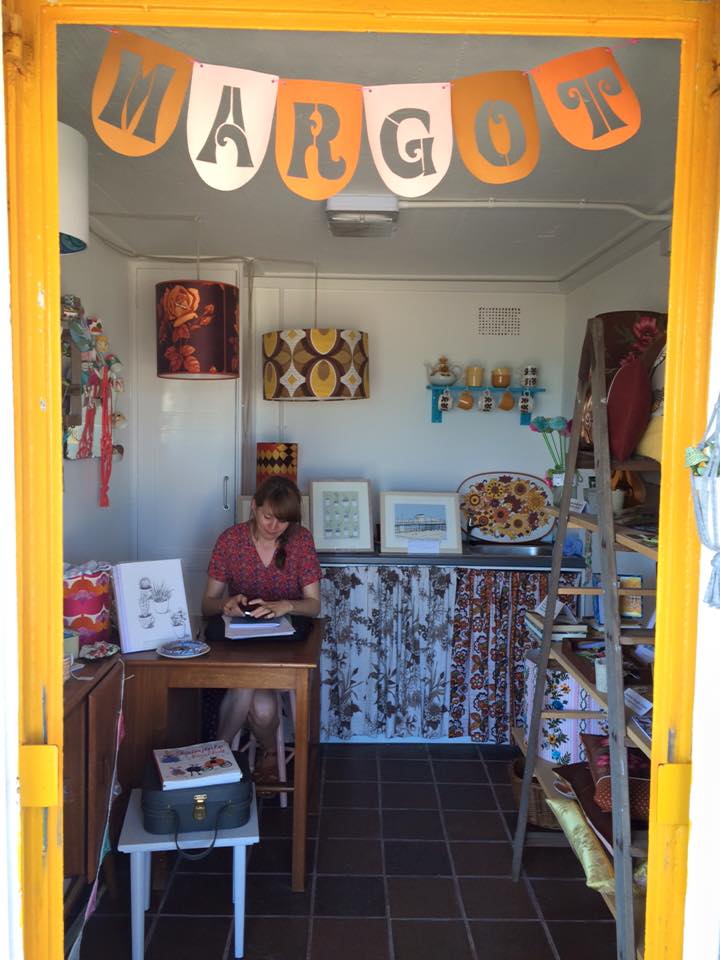 You can find the links of all the lovely designers at Margot below, and you can find Margot's Facebook page here.
Melanie Barnes at Geoffrey and Grace
Sally Whiting at Made by Sally Whiting
Louise Tyler at Loulouville
Michelle Dawson at Michelle Dawson Artist

---
If you've loved what you've seen so far and want to see more then you're in luck! Catch up with Part 2 of my East Beach Studios tour by clicking the link below!
East Beach Studios – Hut 41-46