Oh I just couldn't resist making these cute bread bunnies after being inspired on Pinterest. They are the cutest! With a visit from my Mum and Grandma today, they were the perfect bake for a lunchtime snack along with my Grandma's homemade quiche whichwas delicious!
Before you ask, yes I cheated (slightly), but I didn't return home from work till after 7pm yesterday so a nifty bread mix made it slightly easier for me. If like me you're stuck for time then join the cheat wagon and gather the ingredients below.
25g Butter/Margarine
310ml warm water
A strong arm for kneading.
Pour the bread mix in to a bowl and add the butter. Using your fingertips, blend in the butter until you have a breadcrumb consistency.
Slowly add the water in – bit by bit – until a dough is formed.
Knead for approximately 10 minutes until the dough has a smooth elastic texture…or until your arms fall off.
Leave to rise for 90 minutes in a warm surrounding until the dough has doubled in size.
Form small individual balls from the dough and roll in your hands until the outing is smooth, then use clean scissors to cut the ears, and make eye holes with a cocktail stick/pointy instrument.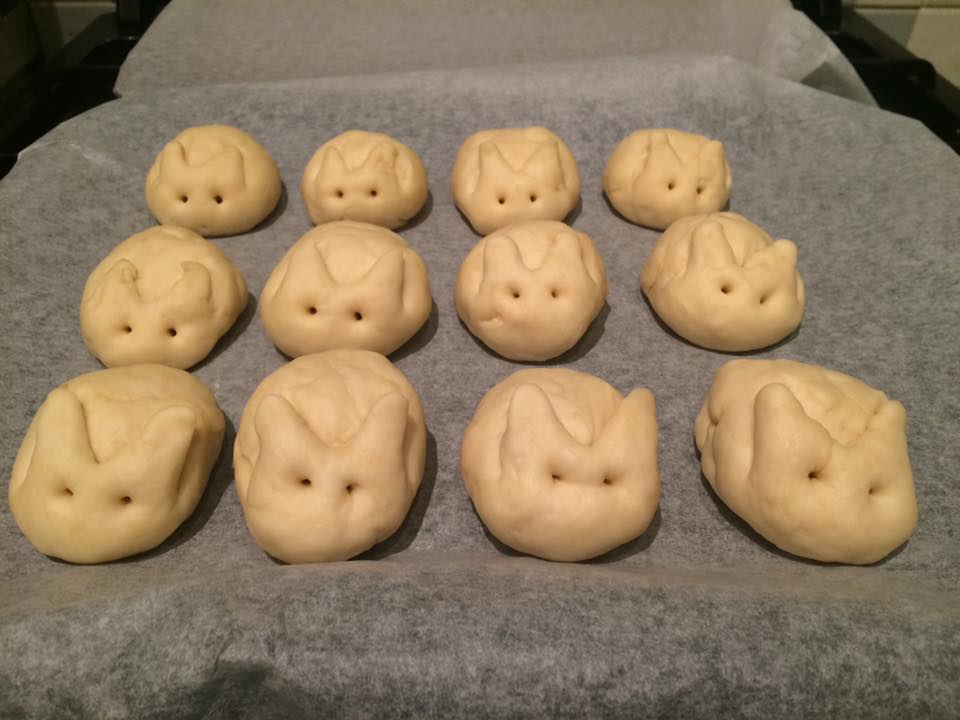 When making the ears, round off the pointy ends created with the scissors… otherwise you may end up with little gremlins!
Bake on a low shelf in the oven at 180° for 15-20 minutes (or until golden).
Leave to cool, or eat them hot!
The perfect little bake for an Easter treat contrary to all the sweetness!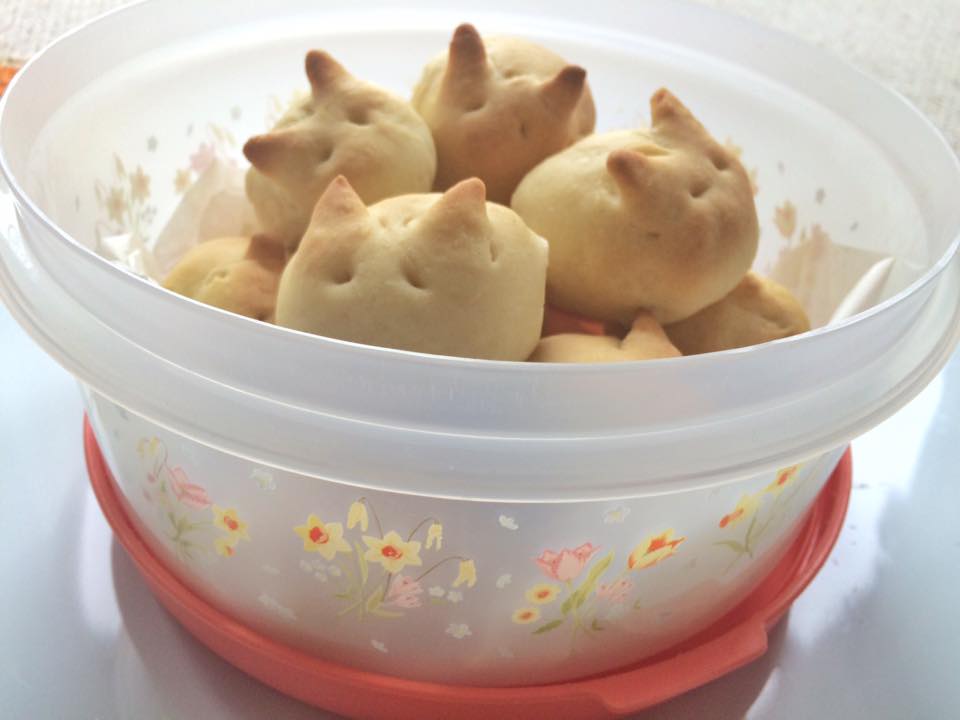 I almost feel bad eating them… look at their cute little faces!
Happy Baking!