Last week when I returned back home from Manchester I was greeted not only by my lovely T (of course), but by a parcel of the happiest of happy mail from EllieBeth Designs UK. Woohoo!
I'll be honest with you, my inner sticker addict didn't even think to remember to take a snap of the beautiful personalised package it came in, with cellophane packaging inside to keep the goodies safe and an EllieBeth logo sticker to keep it all wrapped up (next month I promise!). I was just too keen it seems, oops!
So as I scoured through my new dearest supplies after a long a crazy week of work (read post here), you can only imagine how excited I was to begin using them. They're just perfect!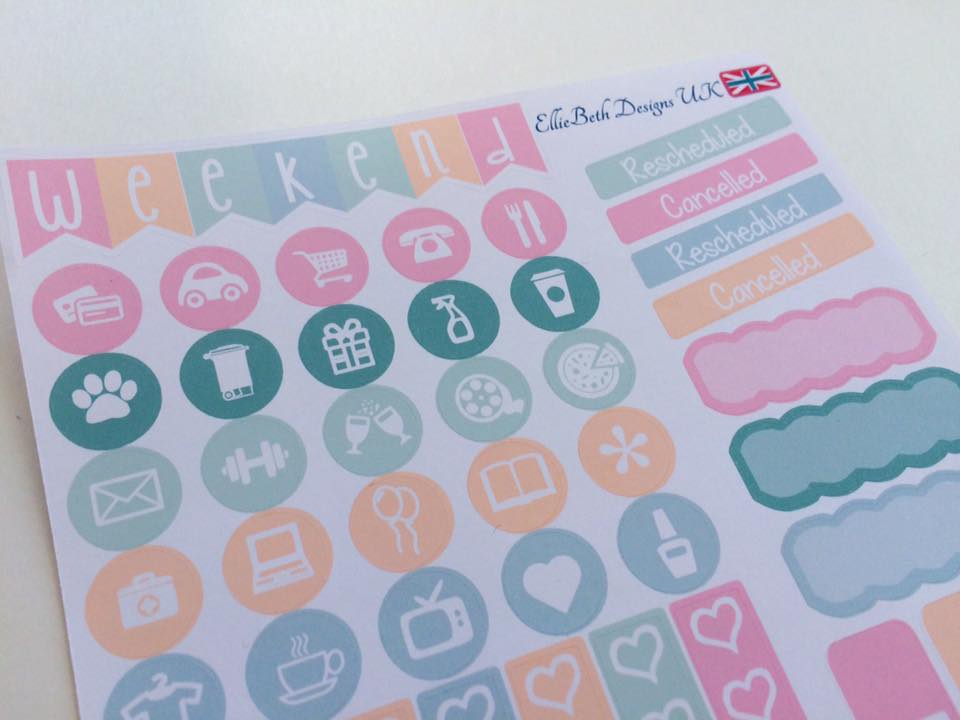 I absolutely LOVE these gardening stickers with the packets of seeds, watering cans and wellie boots. Oh how I wish I had a garden! My 3ft wide balcony at the front of my flat just isn't quite the same… although it does overlook the sea so I really can't complain too much! My mum will soon be moving in to her new house so I will definitely make use of these when it comes to a gardening day in the sunshine at her new home, they're also the perfect stickers for spring and summer months!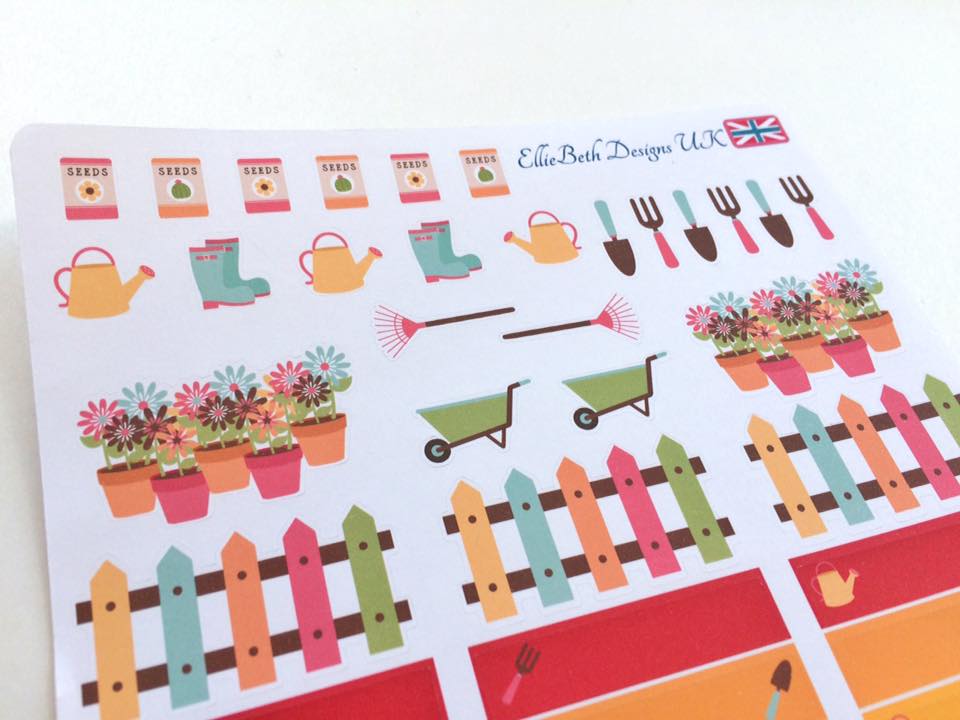 And who can resist these cute pastel shade florals? I may have already created my first planner spread with some of these cuties so keep reading below!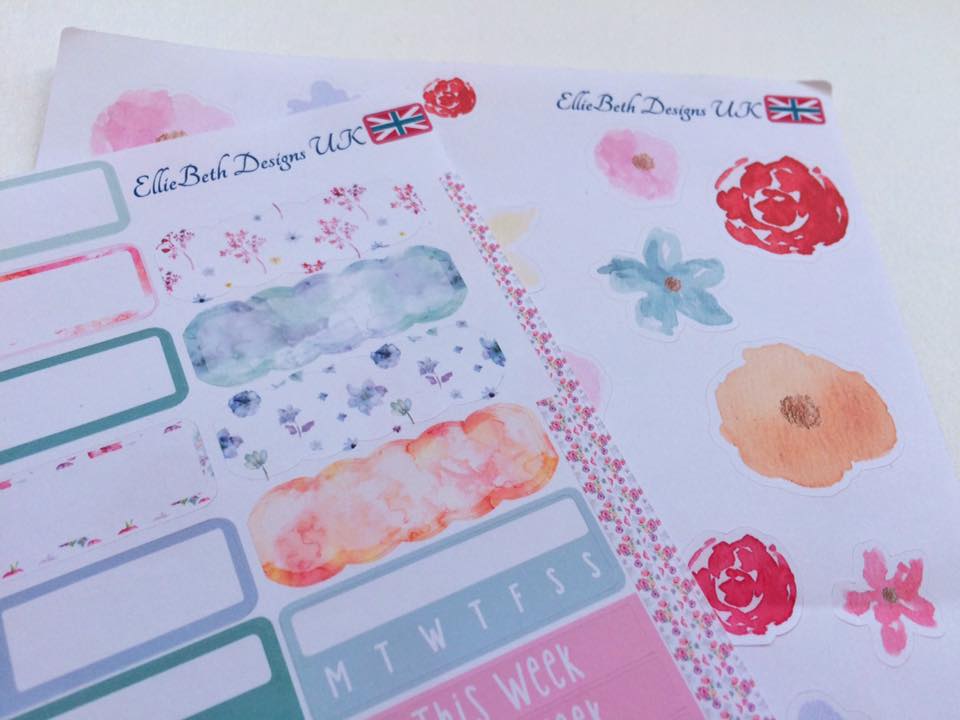 To any fellow planner addicts, I'm sure you can all relate that there is nothing more handy than documenting your weekly tasks with a sticker. Stickers make everything better right? Even if you do still have to take out the rubbish…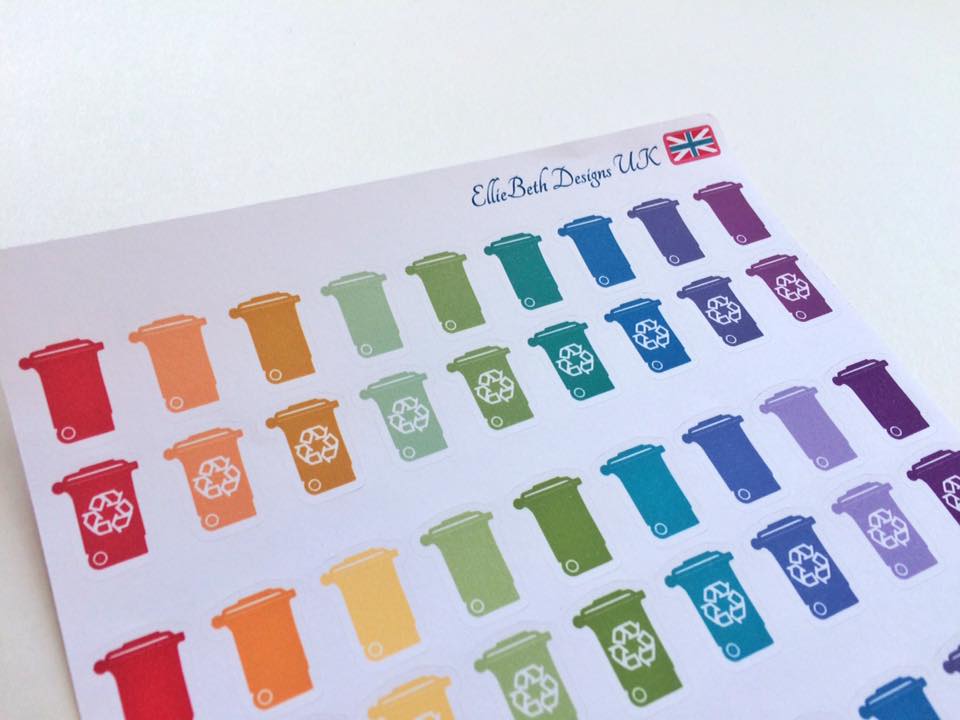 And of course the very useful birthday stickers and telephone call reminders… not quite as exciting as a 'Planner Session' sticker though! SWOON!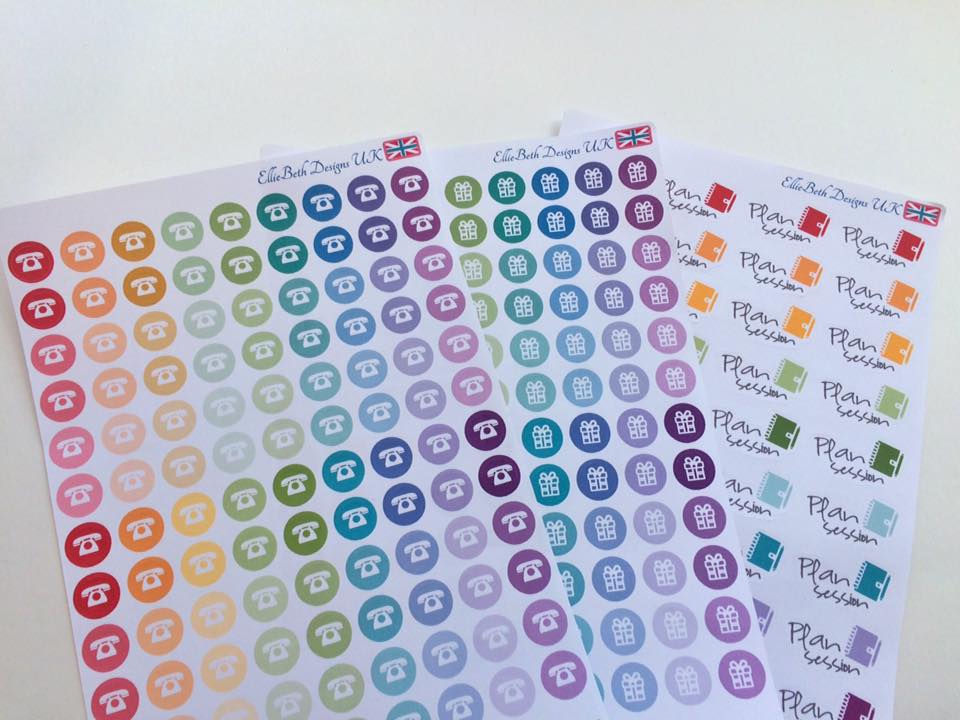 And finally these super efficient transparent banners with 'To Do's, To Buy, To Clean', and also a sheet for any rescheduled or cancelled appointments… No one likes a black line crossed out on their weekly spread so a sticker makes it that little bit better!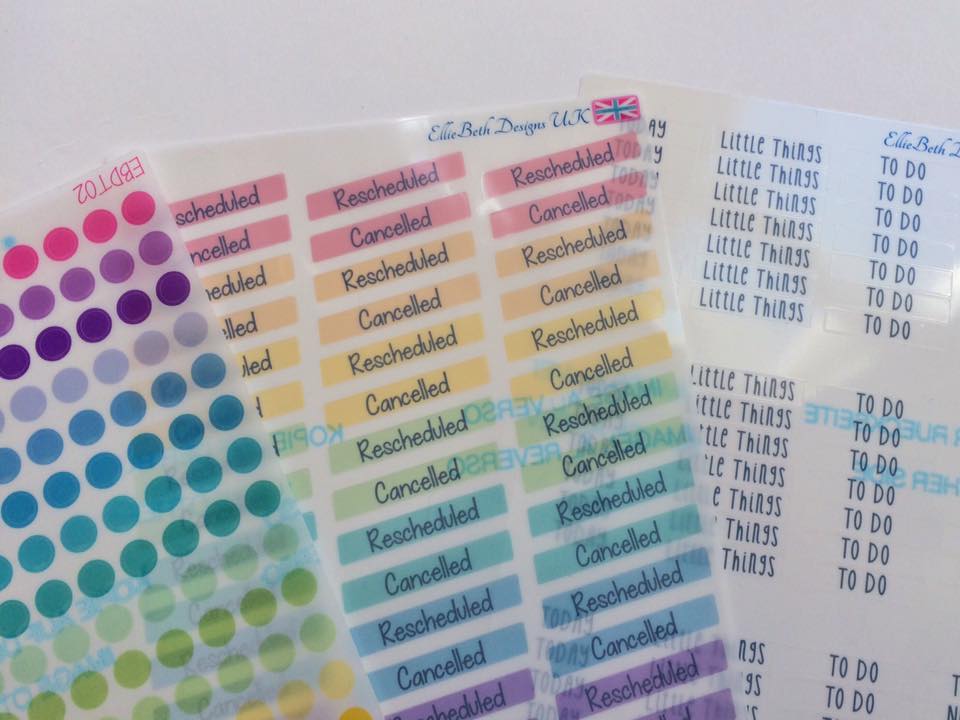 I seriously cannot wait to start planning with these. Below is my Weekly planner spread #35 all prepped and ready using a selection of these gorgeous supplies including the bunting banners. They couldn't have arrived at a better time!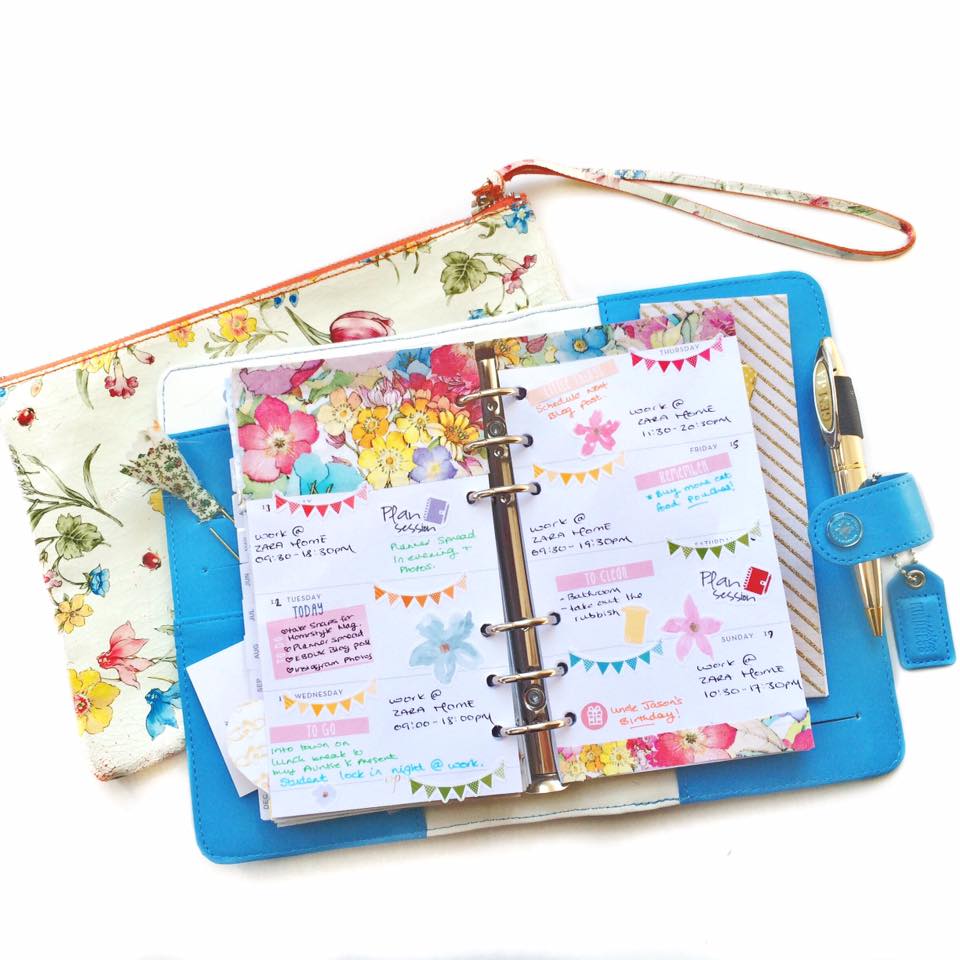 A massive thank you to the lovely Rachel at EllieBeth Designs UK!
You can find all of these amazing sheets and many more over at her shop here, and save yourself a cheeky 10% off when using the code GEMMA10 at the checkout.
For regular updates about her shop, friendly chit chat in the ever-growing planner community and planner inspiration, be sure to join her Facebook group and join us planner geeks!
You can also find her Instagram page here for even more updates!
Happy Planning!