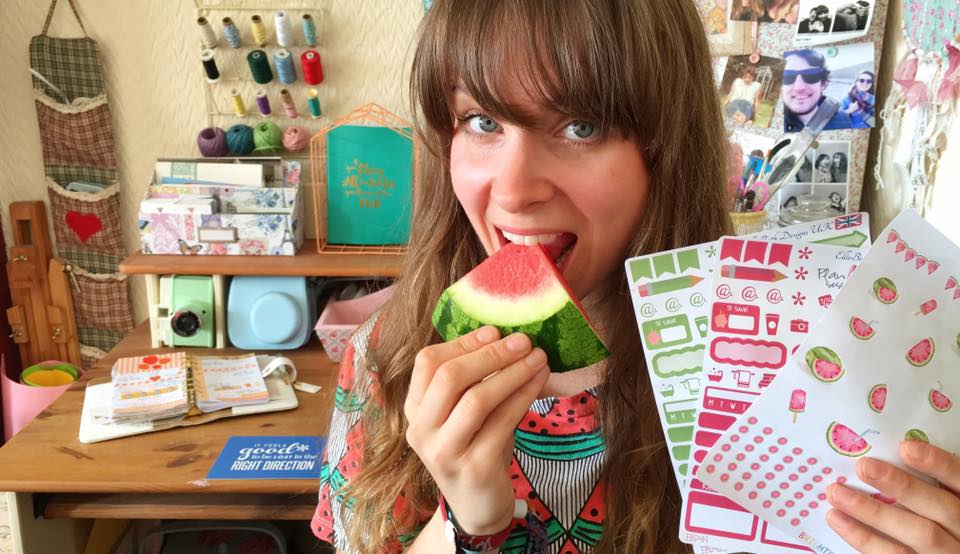 I had yet another splendid delivery land on my doorstep last week sent by the one and only EllieBeth Designs UK. This of course calls for another video in all of my embarrassing glory. If you're feeling inspired and envious of my new haul then do pop by to the EllieBeth Designs UK shop where you can indulge in your sticker obsession and unleash that sticker beast!
For now, enjoy my video below for a closer look at what EBDUK have to offer, and also maybe work yourself up an appetite watching me munch away on a slice of delicious watermelon. YUM!
If you want to see more sticker inspo then visit the EllieBeth Facebook group here!
And please, subscribe to my channel! <3