Well what a month! Such a success I have had so far as a new blogger, and as April has been my first complete month as That's so Gemma (March just missed out!) I'm creating my first Flashback post to see what I have achieved so far! This month feels as though it has flown by so quickly, in fact this whole year has so far, and i'm not sure whether that is down to being absorbed constantly by all of my lovely crafty sessions in all of my free time, or whether it really is true, from when people chorused to me about how quickly time will pass when i'm all grown up… and I definitely cannot pass as a kid anymore!
I feel like I have created and achieved so much throughout April!  I'm Constantly learning new things on a daily basis about how to improve and maintain my blogging skills, it's a completely different spectrum that I haven't been used to via social networking before….and I have to say…I'm loving every minute of it! So let's start with the Flashback through April!
At the very beginning of the month we saw the lovely days of Easter, and although the majority of my decorations we're made throughout the last days of March, my Easter tree was in fact made on the 1st of April so it's JUST ABOUT made the cut, along with the finalizing post of my 'Welcome Spring' sequel, my scrumptious cookie stacks!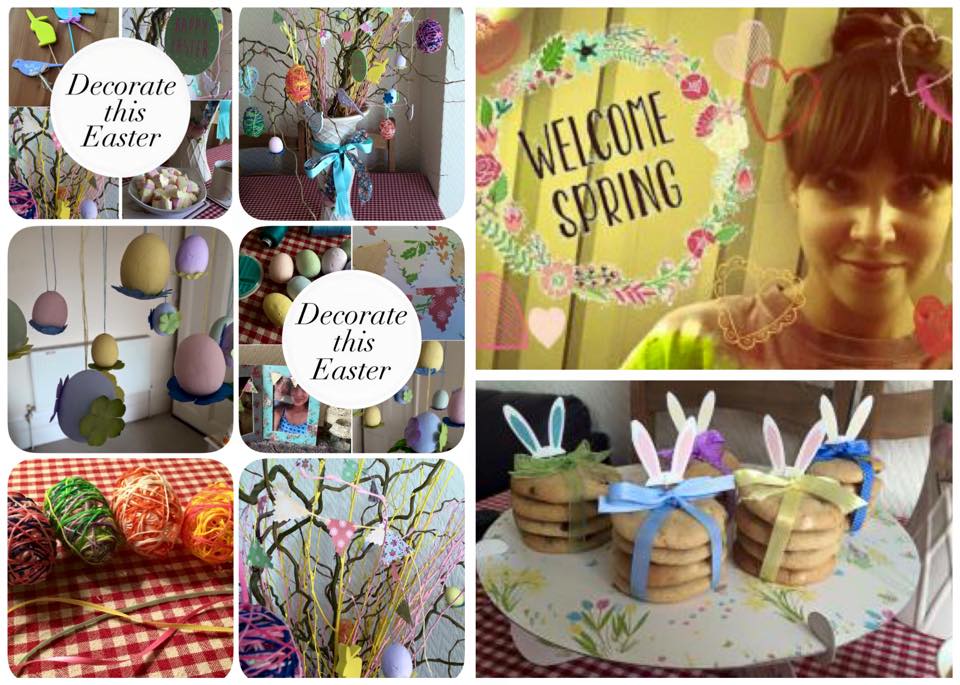 After all of that fun was over I spruced up my TV Unit in my blog post From Drab to Fab accessorizing with some rather bespoke and funky draw knobs!
My next victory and it really was a victory, which saw my blog stats raise the highest…I still have yet to beat! Without a doubt it was deserving enough, my pride and glory, my beautiful new Bathroom Cabinet!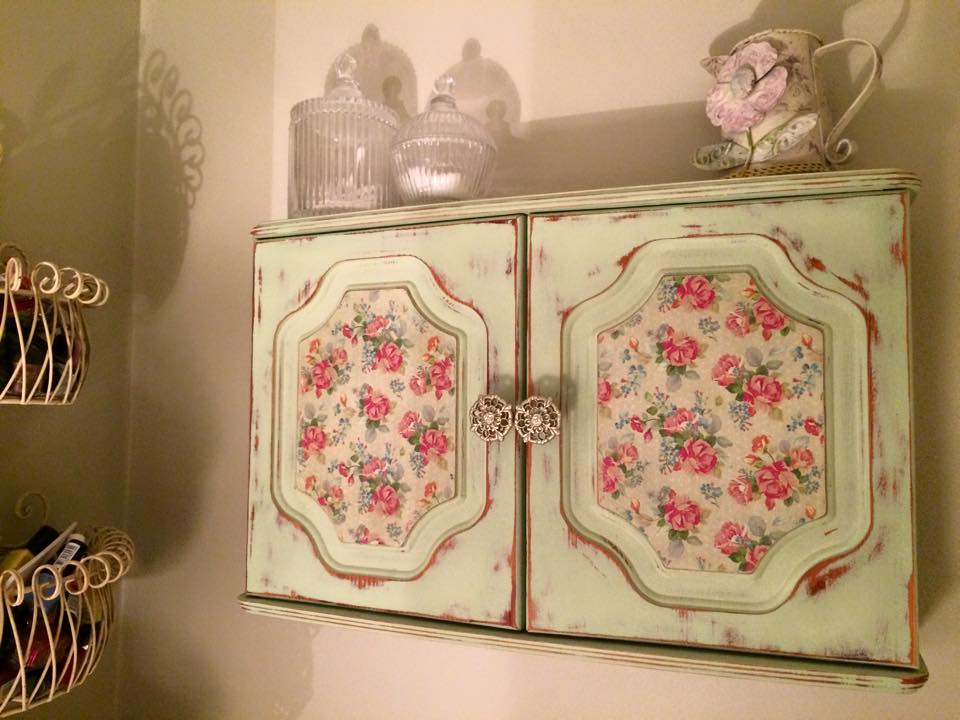 The feedback I received for this was phenomenal and it really gave me sense of self realization that all of my hard work and what I had achieved so far was finally paying off!
People are seeing, people are reading and people are following!
I received a great interest in the Chalk paint Mixture that I had used for this particular piece, as in the blog post I was pretty brief and straight to the point of creating the final outcome, so I followed it up with this bad boy… My Video Tutorial which has now reached almost 70 views!
With the mixture I made during the video I then moved on to my next big project turning an old pine dresser top into a new and reformed shelving unit creating My Lovely Vintage Dresser Top.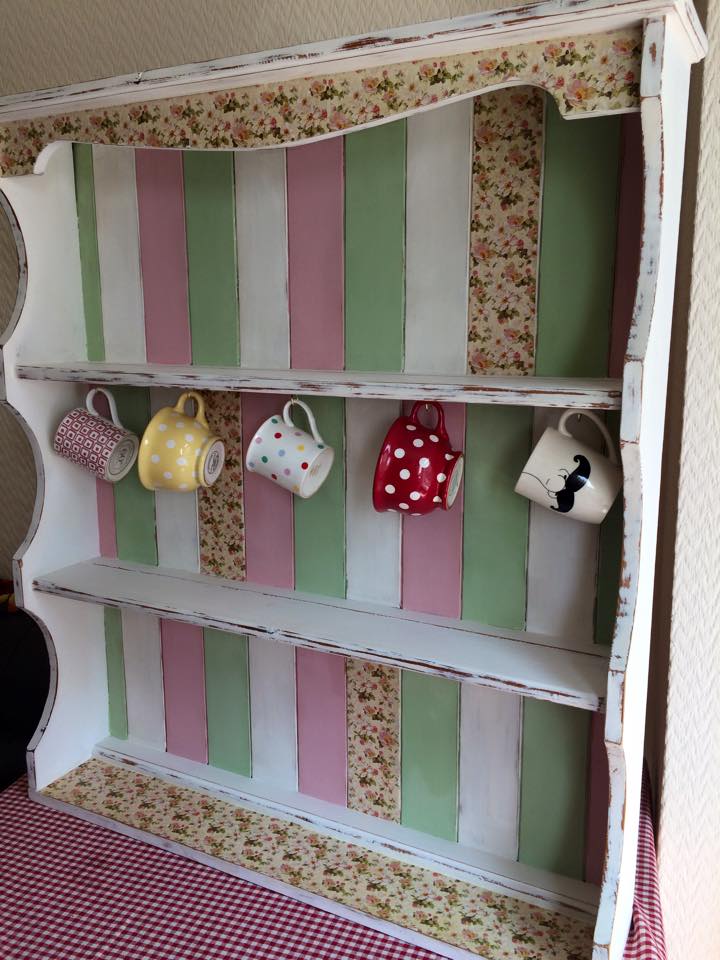 This Dresser top was shared all around Facebook making the post from MY PAGE reach, rise to nearly 1500 people as it was shared around after I put it up for sale, Other big Facebook pages such as Worthing Town also shared the post on to their page.
Finally my last crafty post for the month of April saw me recreating an old wooden photo frame and transforming it in to something completely different…visually and practically! My Peg Frame went down a storm and I have been itching to make another one ever since so it seems that I may have a potential selling item for my upcoming store on Etsy!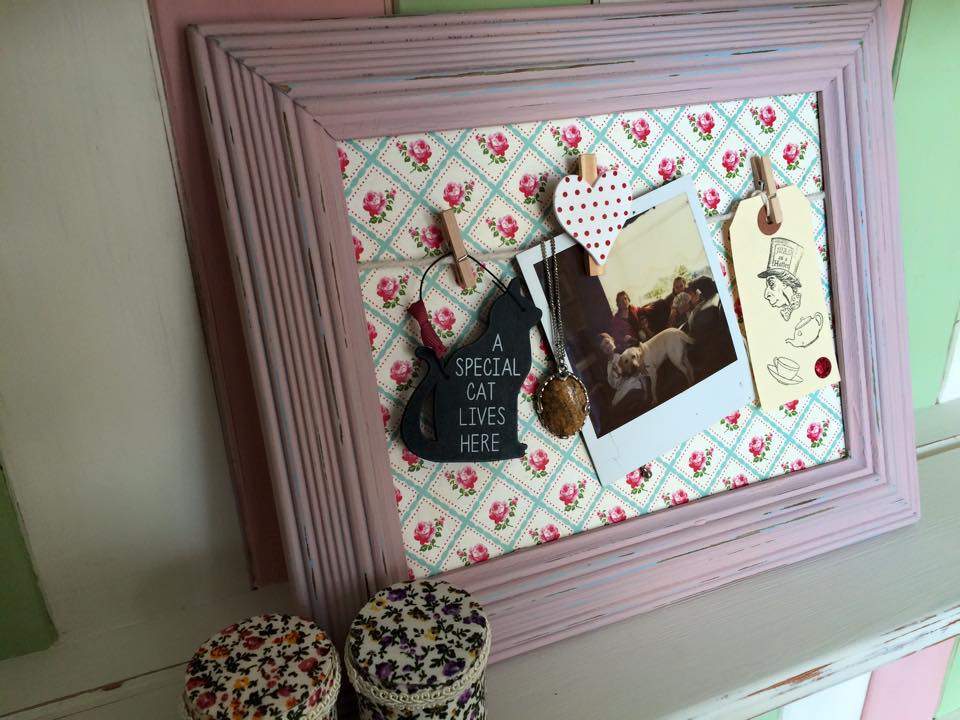 I can't even begin to express how excited I am about upcoming ideas and experiences I have to come, and looking back through this post i'm rather chuffed with how much I have achieved in such little time!
I've been in contact with some other lovely bloggers such as the fabulous Claire from Claireabellemakes who originally inspired me to start off my own blog, and the wonderful Emma from Crafty little sew and so AKA The laser Artist who have given me great feedback and guidance which is such a highlight for me! Everyone in the crafty community are always so friendly!
Along with my successful blogging this month, I have reached the 200 likes target on my Facebook Page, My Pinterest interest has risen a considerable amount and I've even had the one off experience of someone recognizing me as That's so Gemma! What a thrill!
I have also purchased tickets to go to The Handmade Fair this year which I am super excited for! As a present to my wonderful and supportive Mother and Grandmother, who will both be celebrating their birthdays in May I am going with them, We're all such a craftaholic family and without them I wouldn't of learnt half of what I know today! Along with the Fabulous Emma Reeves-Luker we shall all be hitting the high road to Hampton Court Palace on Saturday 19th September to get our craft on and see the one and only Kirstie Allsopp!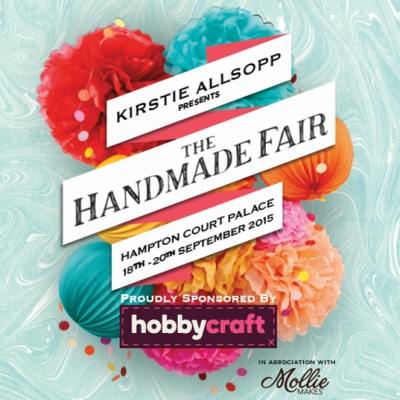 I want to include a massive THANK YOU in this post to all of my lovely followers thus far, the feedback has been so appreciated and motivating! Having such positive and great comments really does mean the world to me!
He'res to a brilliant month in April, and now on to a spectacular month in May…
Bring it on!