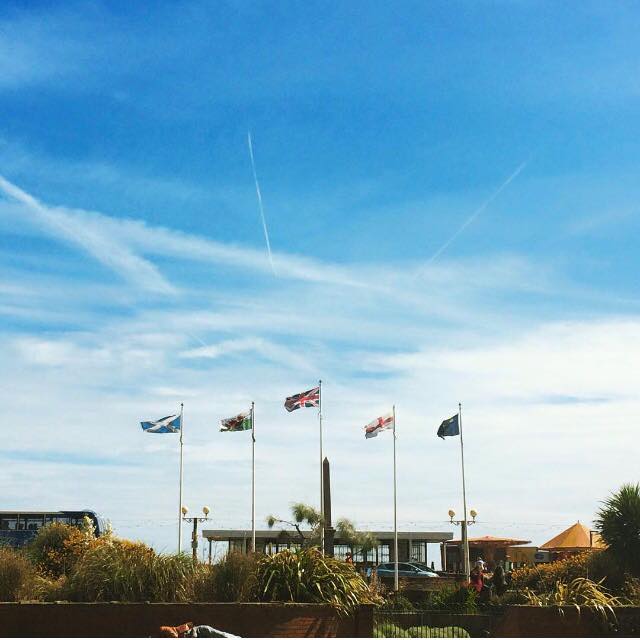 July has been a fantastic month for me, my main incentive was to actively meet new people with similar interests and get my name known which has been really successful. I spent a lot of time in July meeting the amazing artists at East Beach Studios and writing up a review on their gorgeous hut studios, it's great to speak to like-minded people and find out about their journeys that have got them to where they are today. If you haven't yet had a read through the posts then you're missing out! You can find the links below by
clicking on the images.
---
I also had the delight of doing my first ever collaboration with another crafter this month. Masie's Craft got in touch with me in June and we joined hands in a crafty mish mash this month. I really enjoyed working with different craft supplies that I haven't yet used before and i'm super chuffed with how the results turned out, click on the image below to see the post!
---
 My biggest achievement in July was reaching the 1000 likes milestone on Facebook, a massive thank you to all of my supporters who have got me to where I am!
To mark this huge success, I had a special giveaway and the winner Beki Norton at The Twisted Crafter won some of my handmade bunting and a feature on my blog. The link to the post can also be found below!
---
Below is a slideshow of all of my crafty makes from July! There's so much more to come this month as I have a few projects in the making so watch this space!
This slideshow requires JavaScript.
---
I am super buzzing to be starting my new job this week at Zara Home, I really can't express how  excited I am for this! I'm so eager to learn new things and broaden my Visual Merchandising skills… August I am so ready for you now!