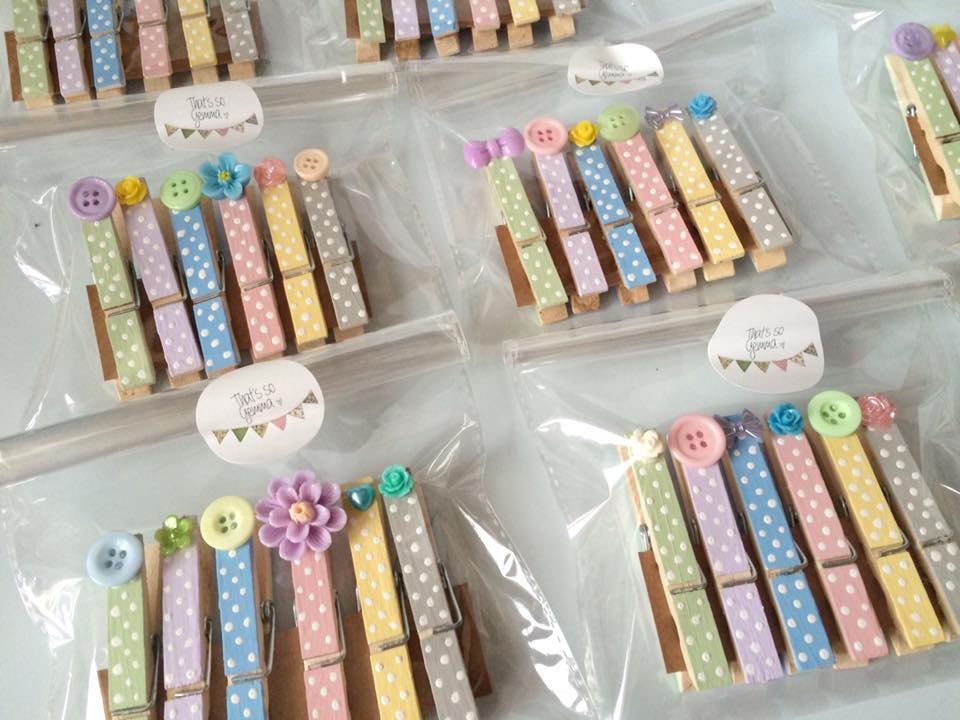 I've been really busy over the weekend rustling up these cuties! For a few weeks now I've slowly made these adorable peg packages complete! I started painting them a while ago and left them sitting around (whoops sorry T!) until this weekend just gone… in a way I guess that proves these pegs are perfect for those who want a quick fix crafty session that you can mooch back to whenever you feel like it!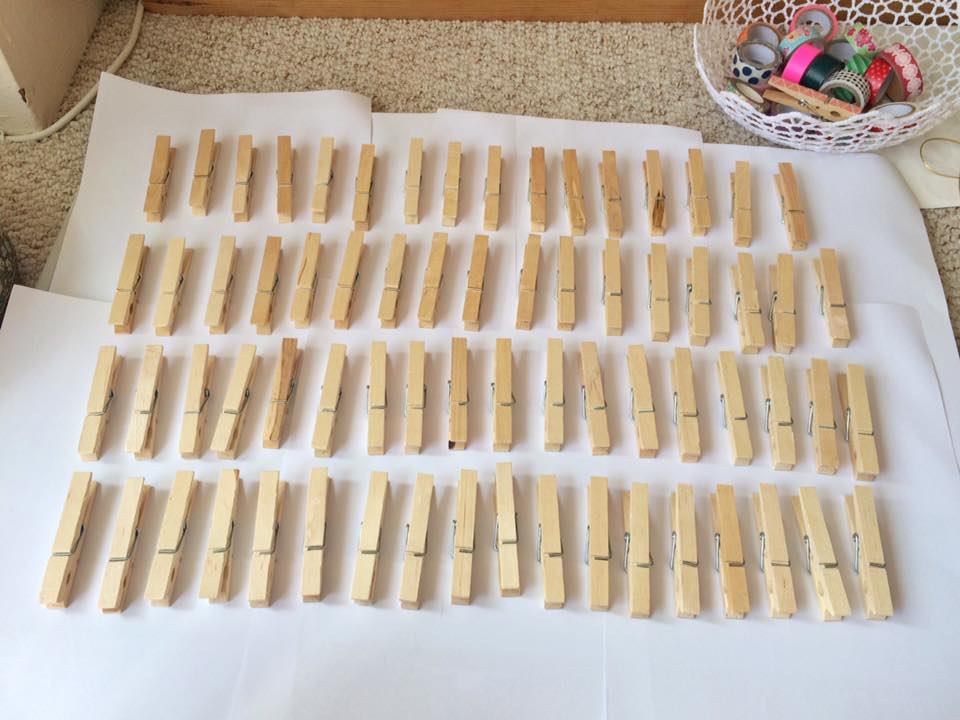 I chose to paint my pegs in 6 different colours with the intention of allowing one of each colour for every package. Soft pastel tones and polkadots… who can resist!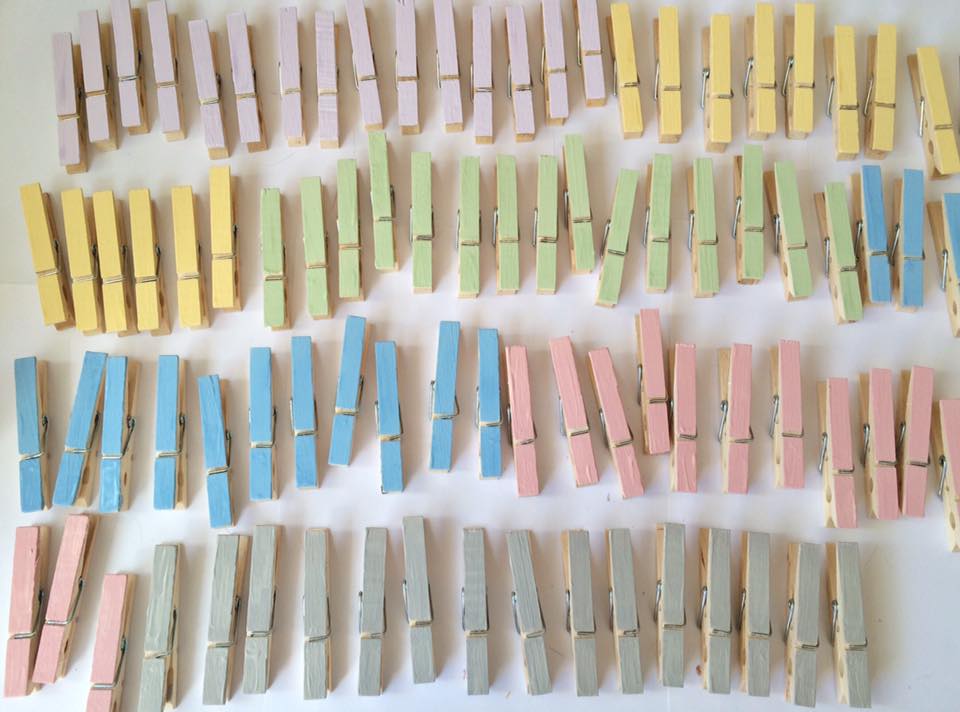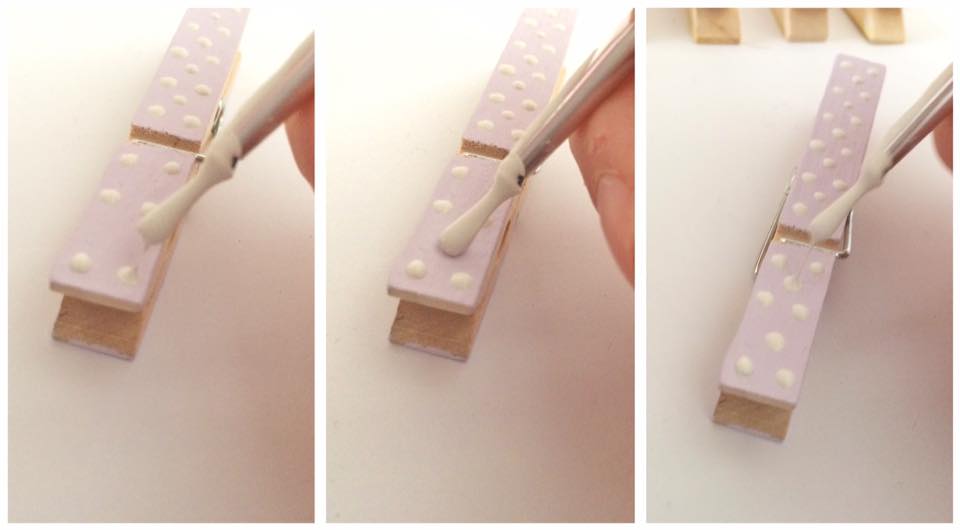 As sad as I am, I actually calculated how many white dots I had painted in total… for each peg there are 25 spots, and there were 90 pegs altogether making a HUGE grand total of 2,225! GOSH.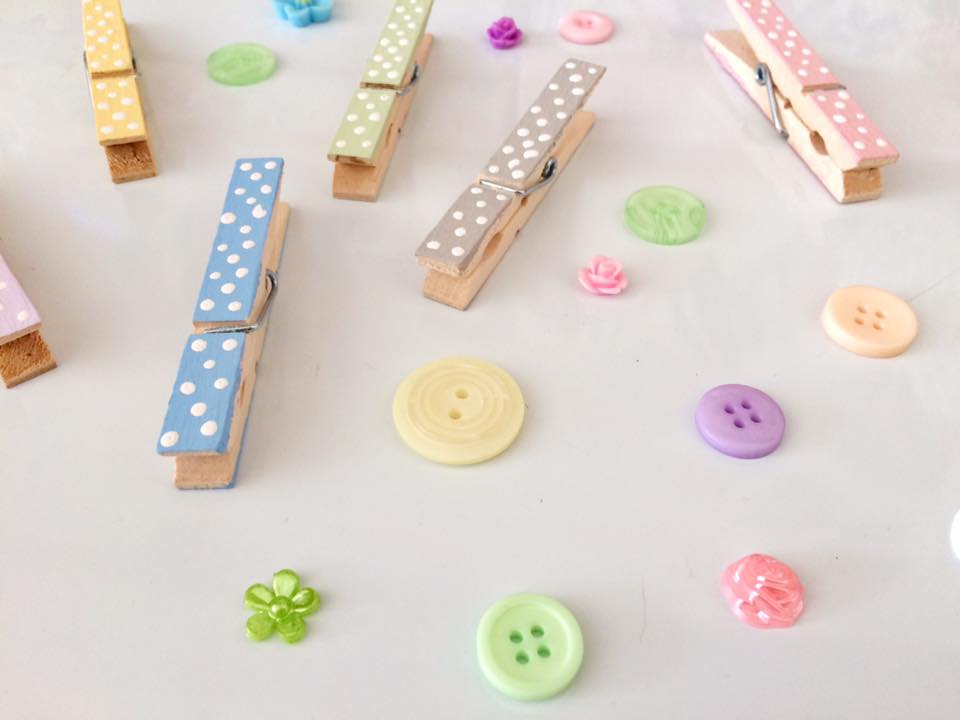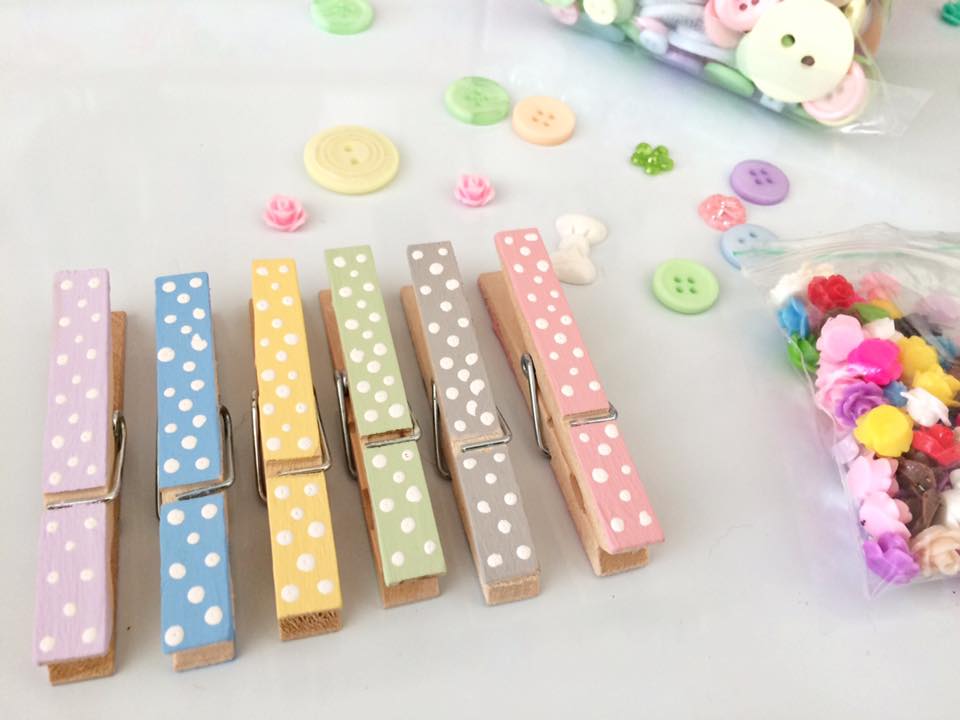 Once they were all completely dry it was time for the fun part…accessorizing them! With a selection of buttons in different colours and sizes, flat back resin flowers and hearts I was in my crafty element with my glue gun as well!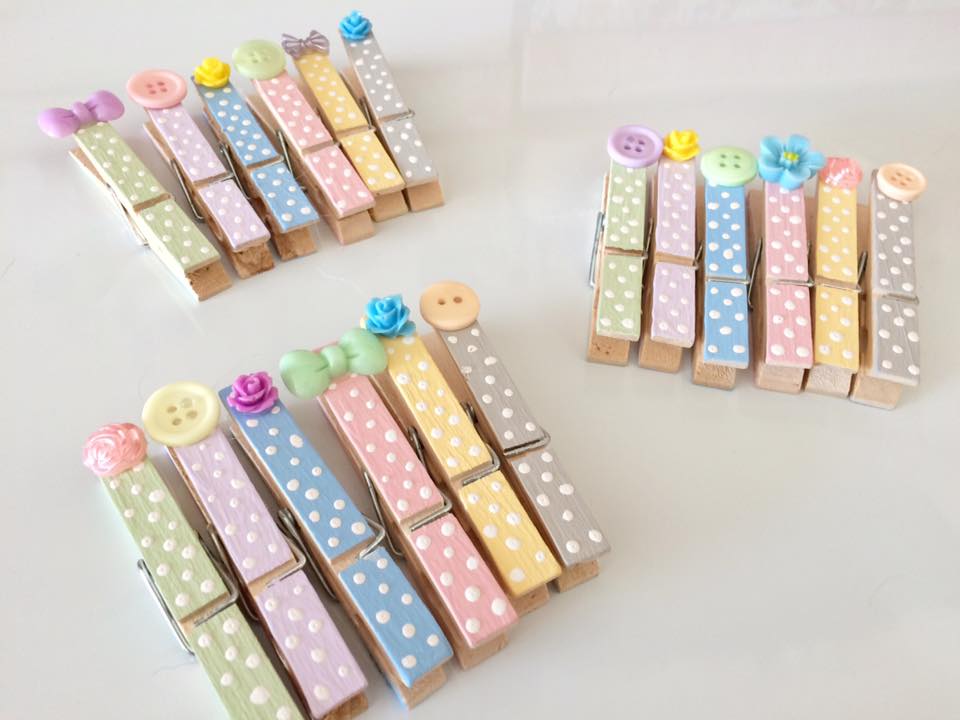 Once they were completely finished I began to experiment with different packaging techniques… I really am one of the most indecisive human beings to walk this planet.
To start with, I tried attaching the pegs on to brown card and decoupaging some floral Deco Mache paper with a logo sticker on top.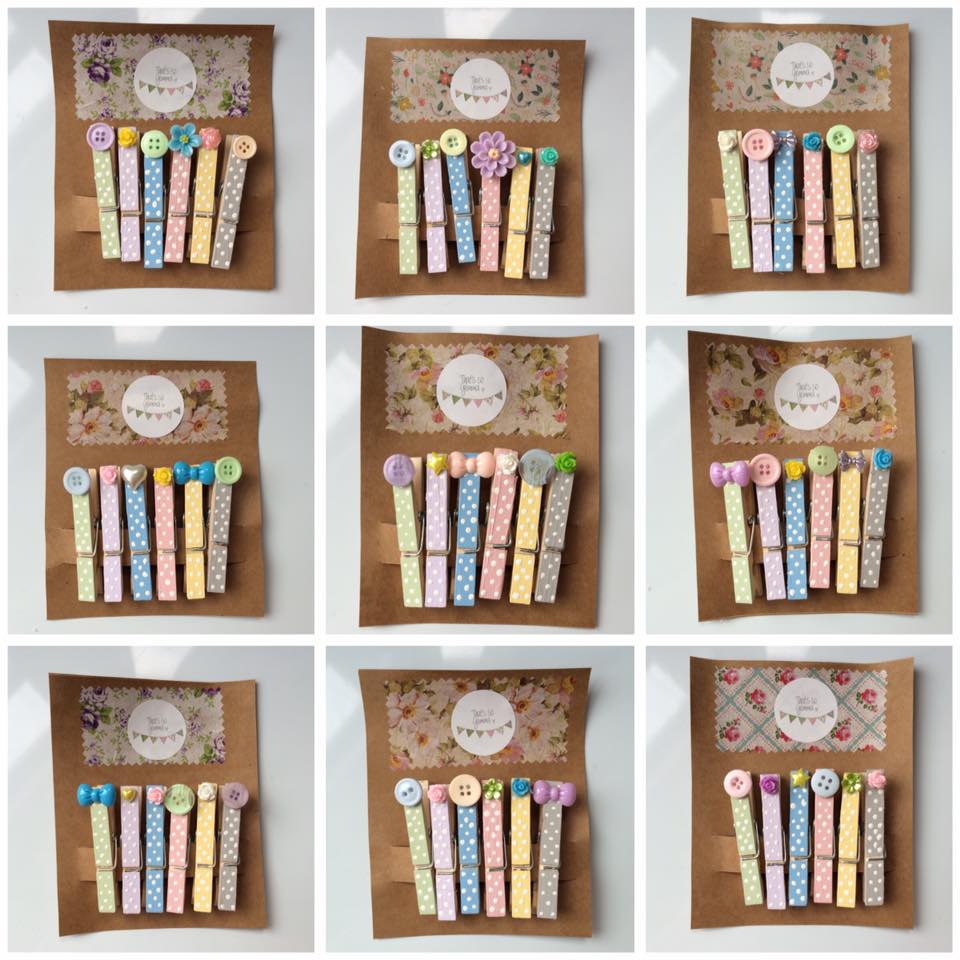 BUT. After an hour of 'mmmm'ing and 'aahhhh'ing I decided I wasn't 100% happy with them. Unfortunately the brown card had bent at the corners slightly because it wasn't thick enough, and the strain on the cut out strip that the pegs were clipped on to looked as though it could tear if moved around too much.
Re-think,
Re-plan,
Re-make!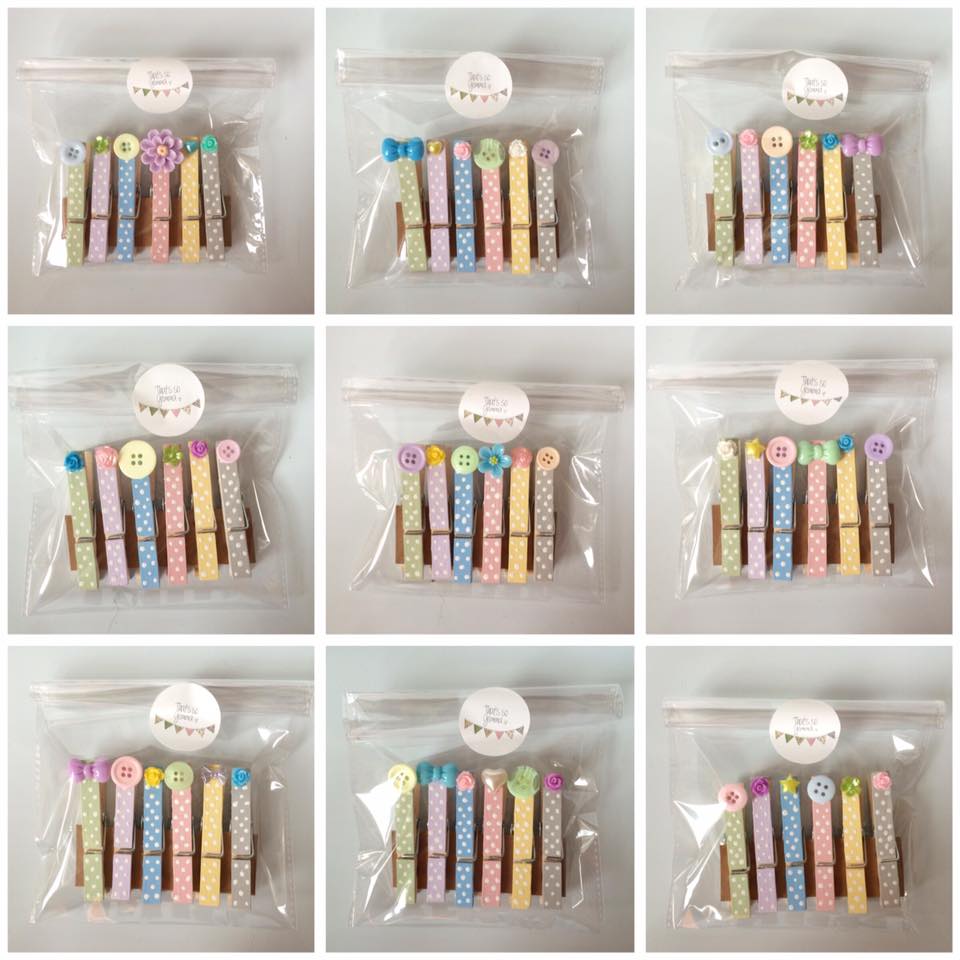 I found some cute cellophane bags stashed away in my supplies and they turned out to be the perfect width for the pegs to sit in on a strip of card. I love the way that the transparent bag keep the pegs protected but keeps the products visible and shiny. Yay!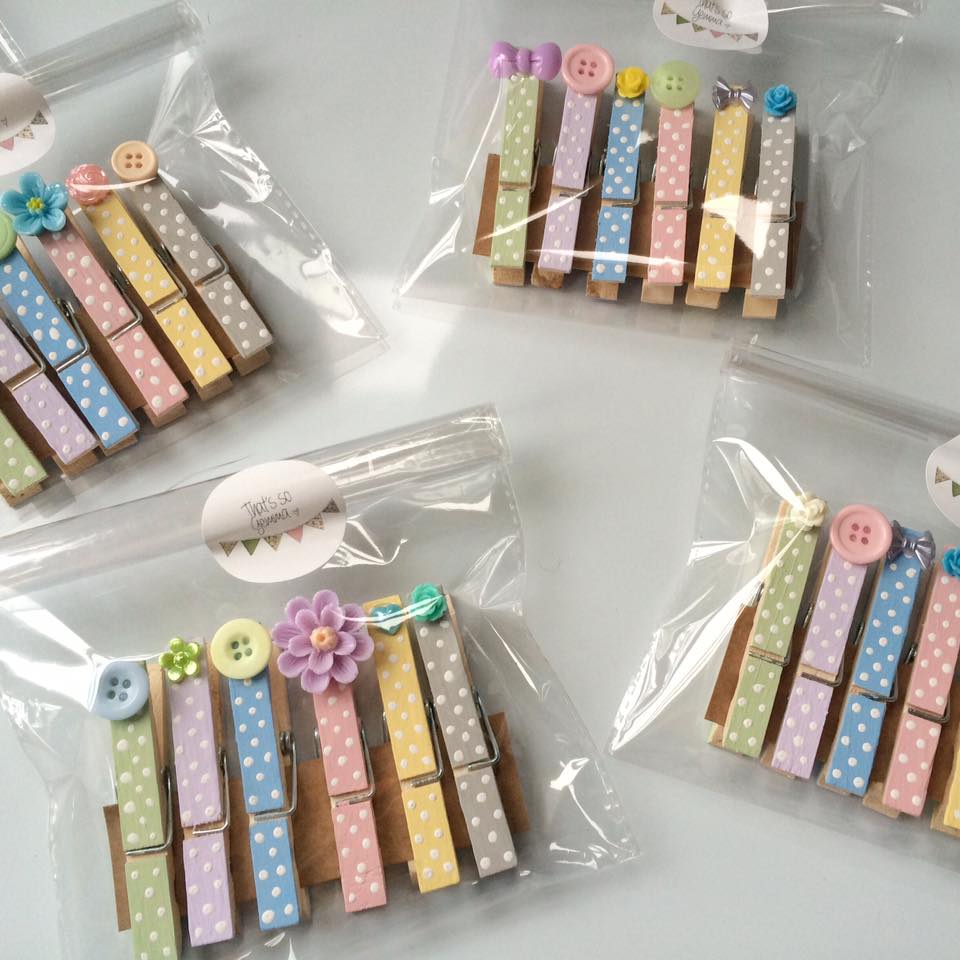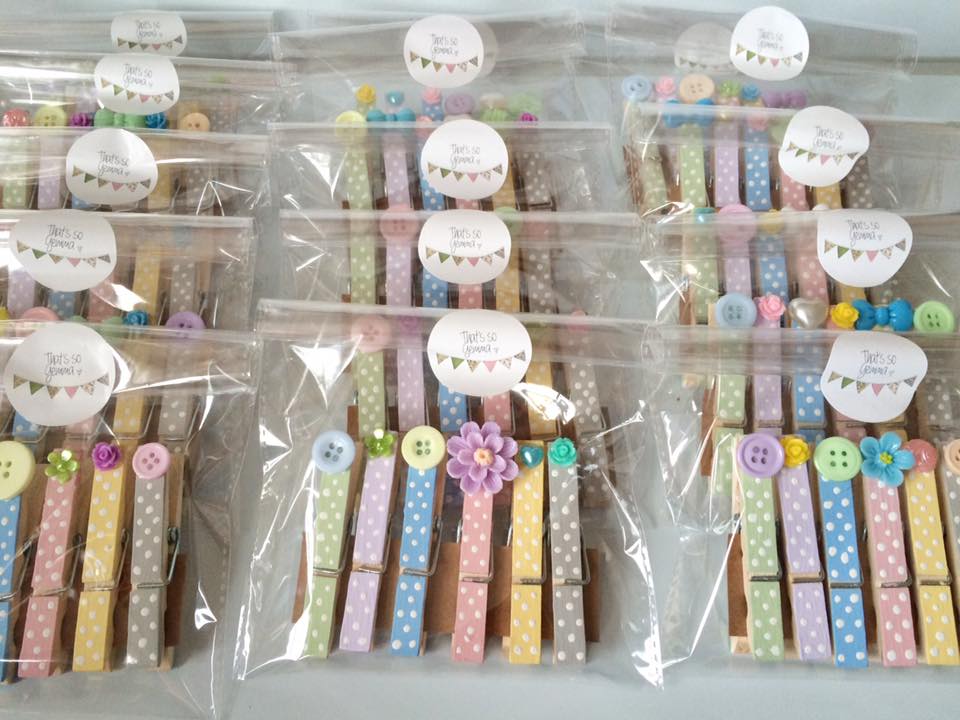 It was a total shame that the brown card template didn't work out but overall I'm pretty chuffed with how these look now and believe they are more professional and practical… and of course, the card templates will most certainly NOT be going to waste and will come in handy for some future packaging materials!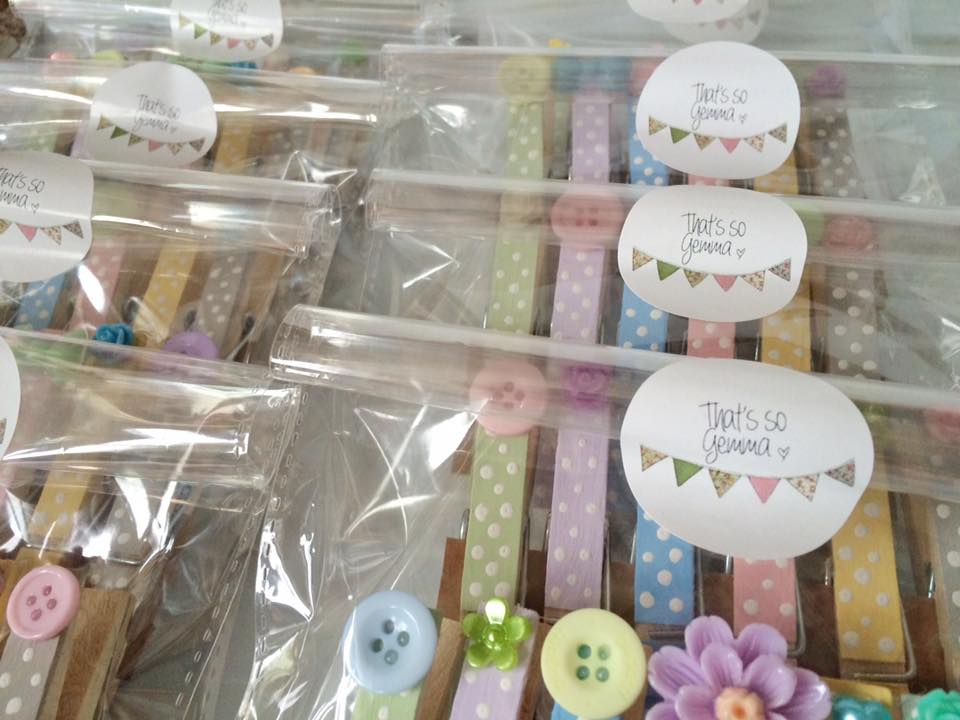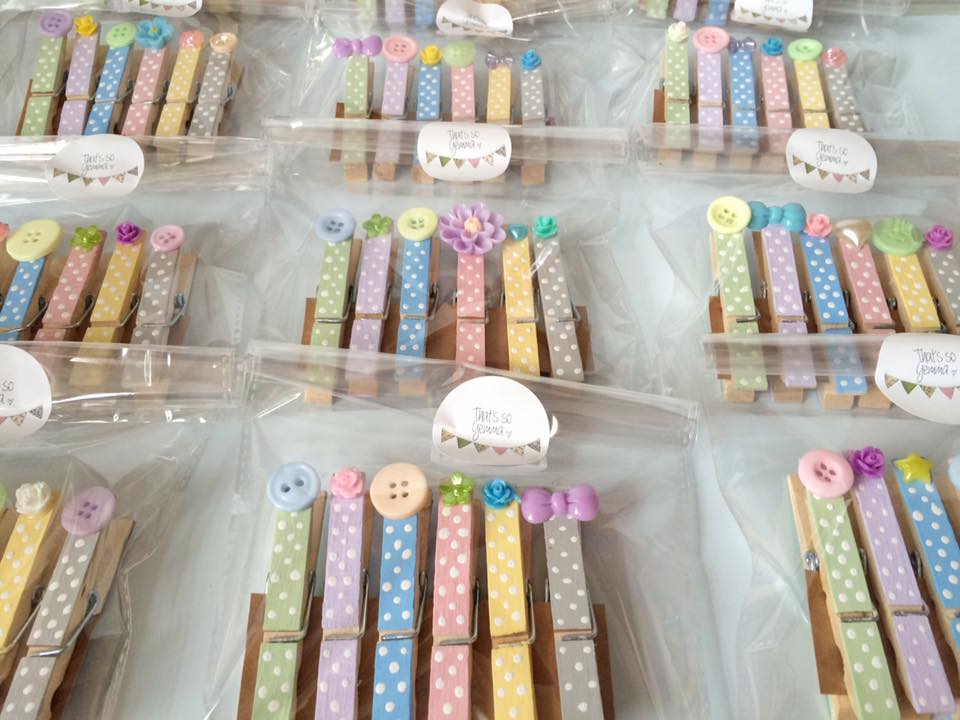 Another product ticked off my 'craft stall' list. Happy days!