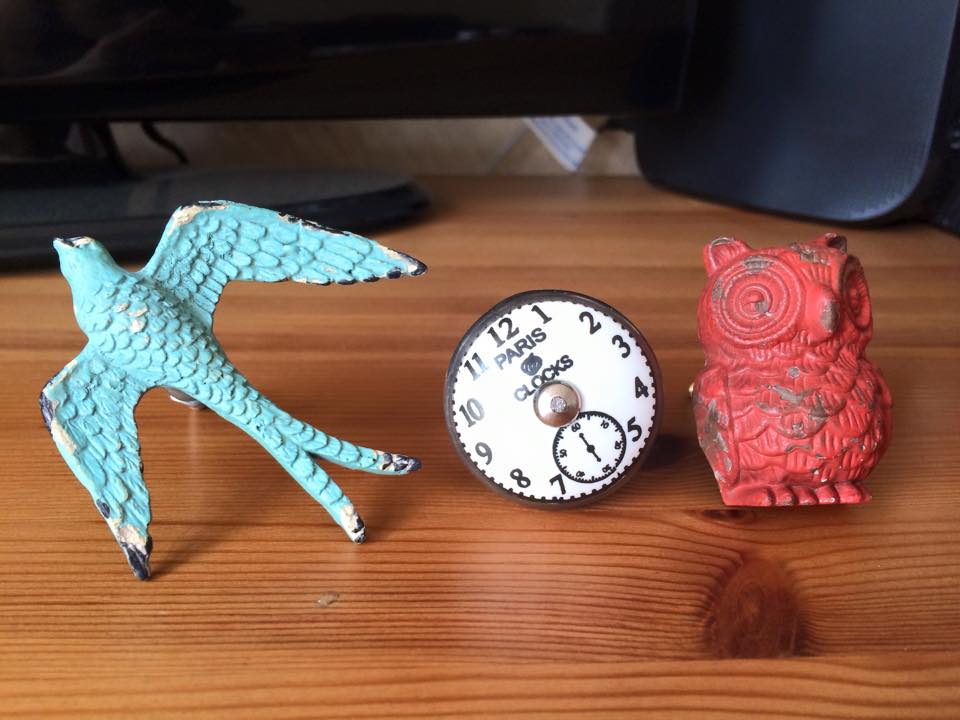 I found these beautiful draw/door knobs in a local shop in Worthing town a couple of days ago and I thought they'd be perfect for giving our new TV unit a spruce up. Personally I like the odd and quirky style so I bought 3 different knobs for the one piece of furniture but obviously the possibilities are endless with a variety of ceramic and floral draw pulls you can purchase in many stores and online. I'm currently waiting for some others to arrive to complete a piece of furniture that will all be revealed soon!
I found this lovely pine TV unit in a charity shop for £35.00 which I thought was a total bargain as it's in perfect condition, and I LOVE the smell of pine! But as you can see, a bit of Gemma's love is in need with the plain and dull draw pulls!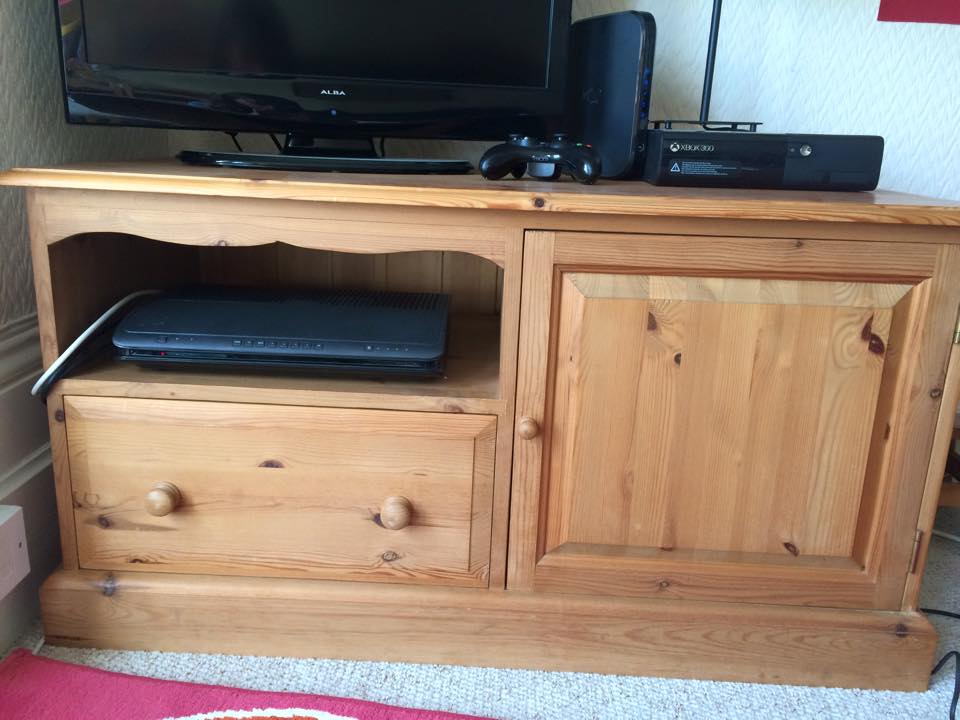 Replacing draw knobs is such a simple and easy task, and a quick solution for turning your furniture units from drab to fab! To start off with you need to remove the current draw pulls and for this piece of furniture it was very easy…just unscrew the knob and remove the double ended screw with a pair of pliers.
When I removed the previous draw knobs a vivid white circle was left, so with a splash of varnish, that problem was solved!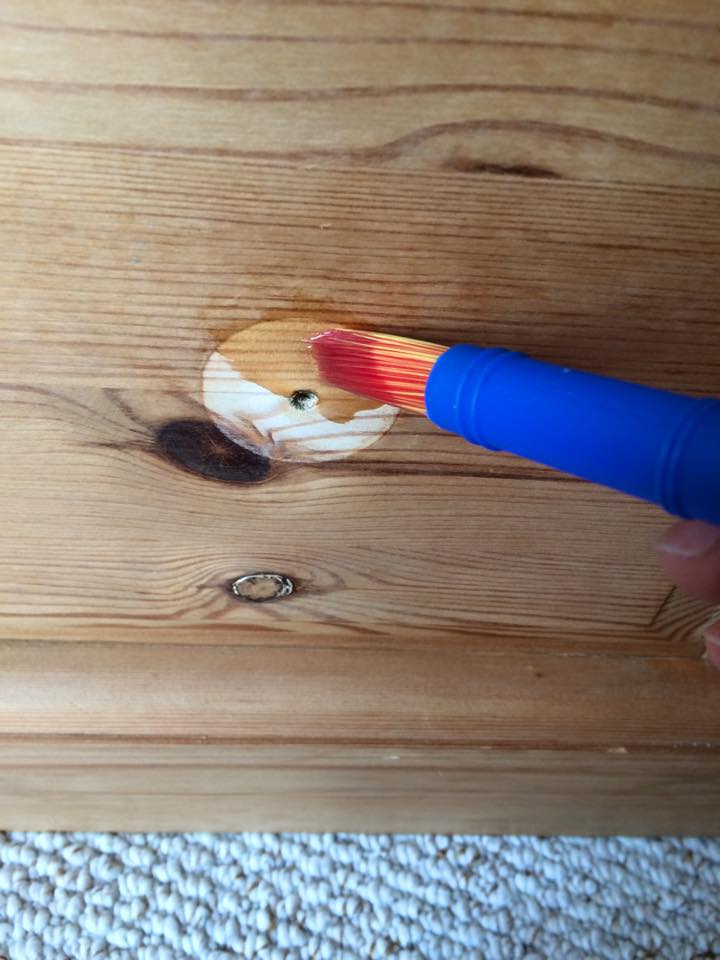 Once the varnish was dry I got the drill out! Ensure you check the size of the screw so it is equal to the thread on your chosen draw knobs, if in doubt go smaller, then you can always use a larger fixture after, at least then you don't make the mistake of drilling a hole too large and having loose handles!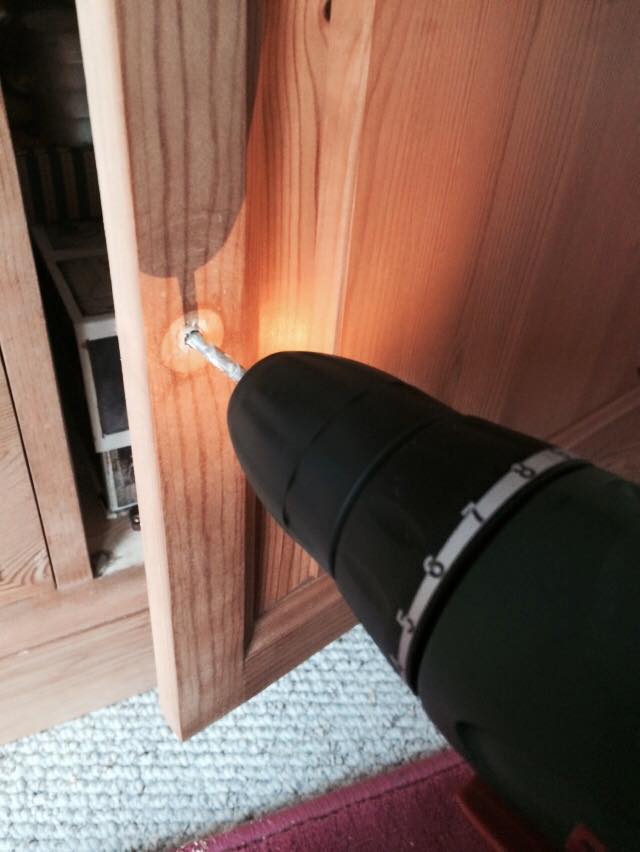 Now for the exciting part, putting your new handles in and seeing the final outcome!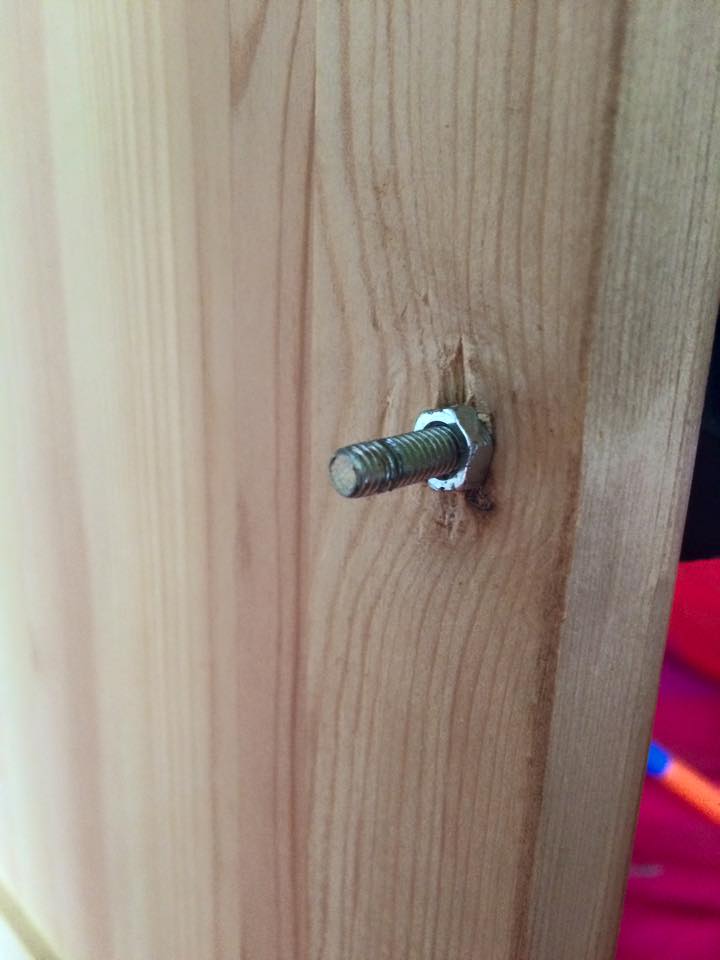 Tighten the bolt at the back and remember, righty tighty, lefty loosey!
and voila!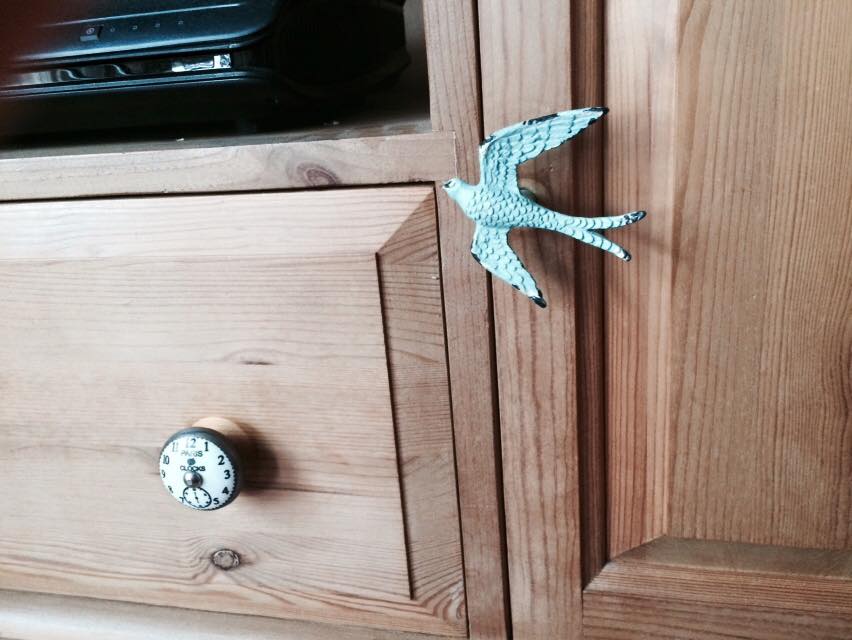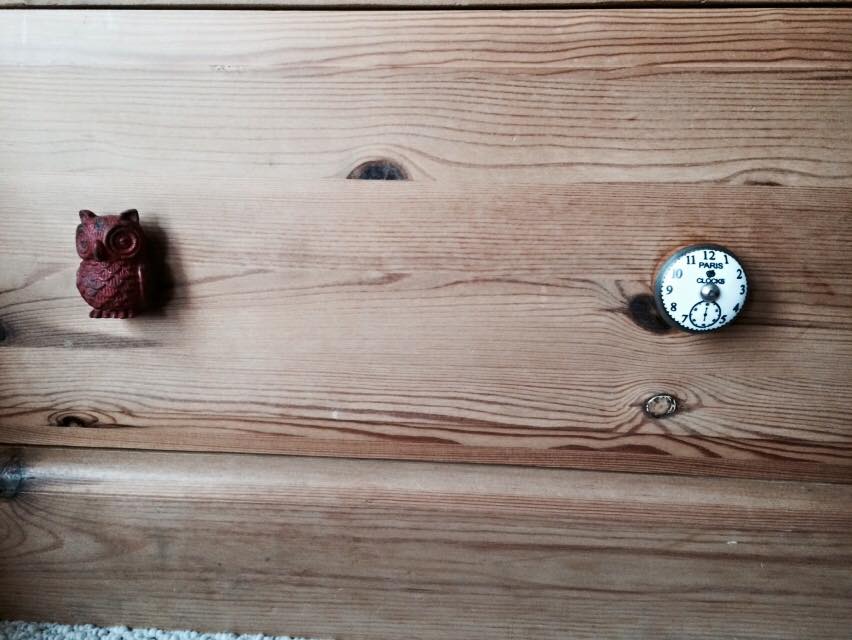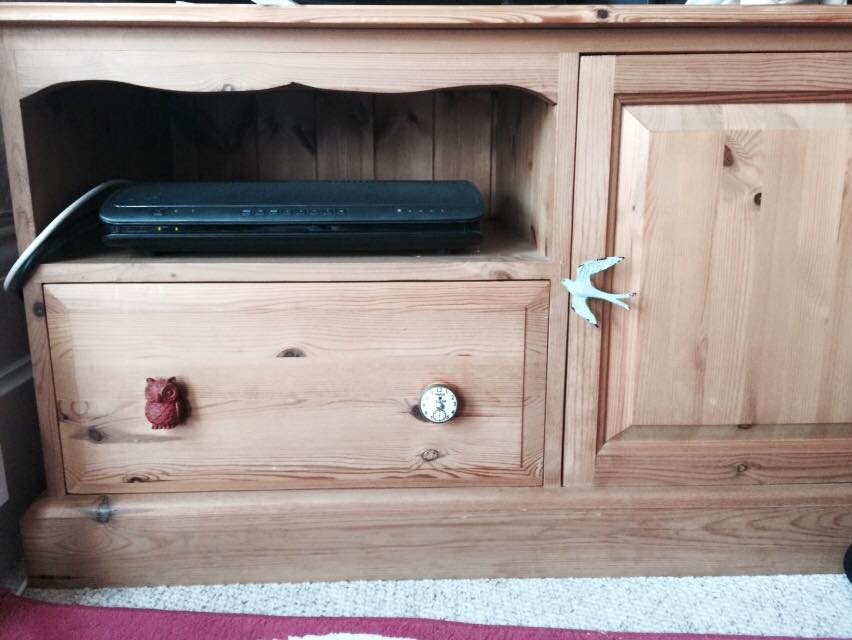 Much better!