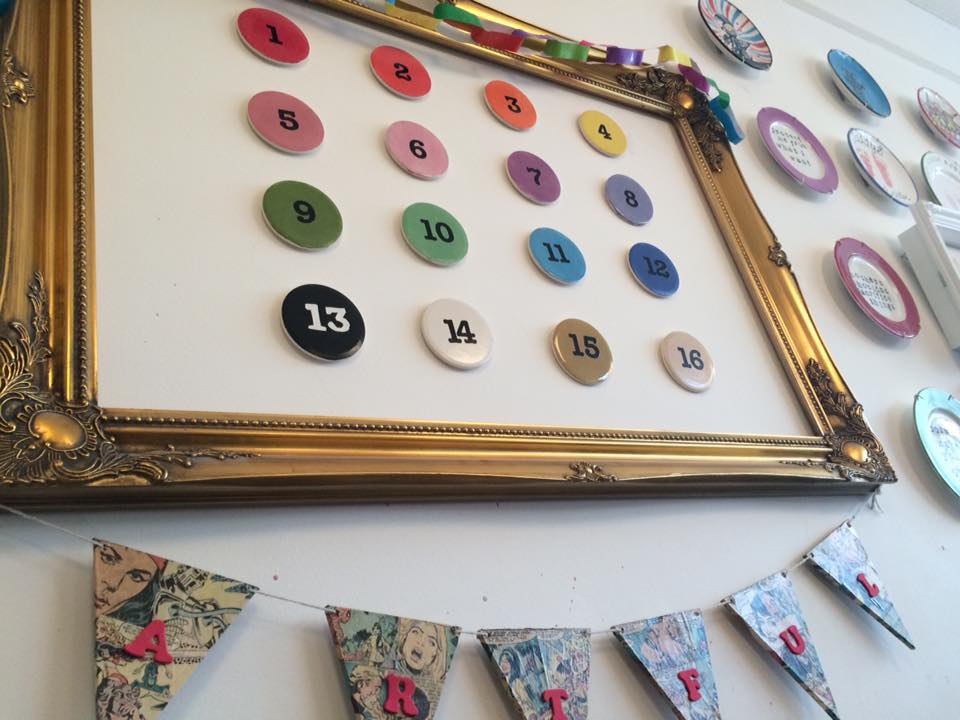 You may all recall from earlier this year, a visit we made to Art-ful in Worthing for a pottery painting session (see post here). Well, we've been at it again! We can never stay away for long before getting the urge to paint a new vase, bowl or plate! I just love this fun-filled ceramic studio and cafe, never a visit goes by without being creatively satisfied!
I'll leave you all with some photos of our pottery painting session from today… And for all of you craft fanatics in the Worthing area who are in need of some painting therapy and endless tea drinking, I really do urge you to make a visit to this quirky and crafty studio!
For more details you can find their website here, and their Facebook page here.