Woohoo giveaway time! I've teamed up with the fabulous Maxine from WeLoveHome and Nisi Living on a spectacular collaboration in form of a GIVEAWAY! Who doesn't love the chance to get their hands on some free goodies?!
Well, you are going to love these, and they're up for grabs just in time for when the summer season truly hits. Make these set of 4, beautiful, ceramic mugs a talking point at your garden party, or travel with them to a festival so you can get your glamping style down to a tee.
Either way, you know you want them! At the end of our giveaway, we will choose one lucky winner at random who will be the new proud owner of these gorgeous pastel shaded beauties.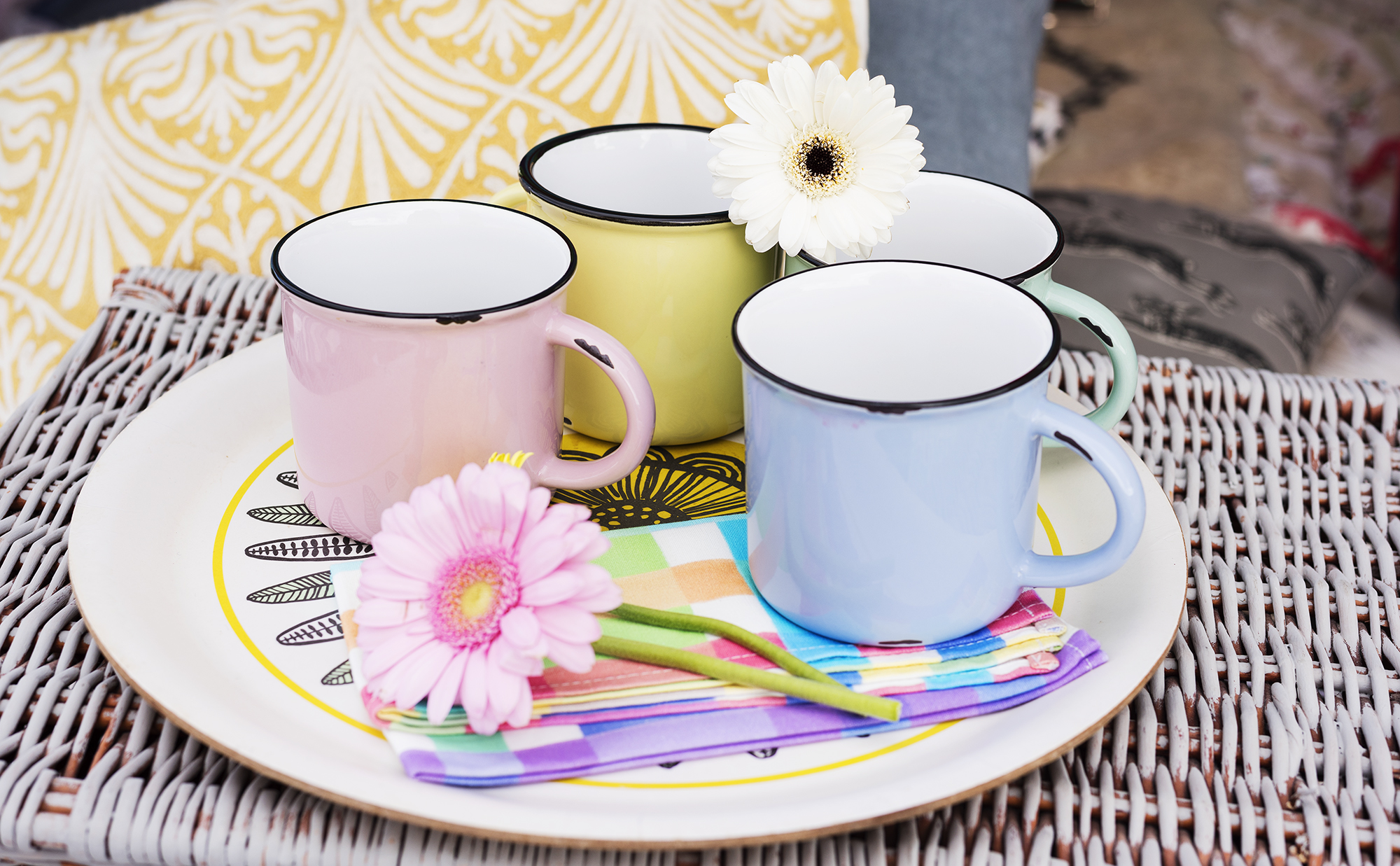 So now I can almost hear you shouting through your screen asking 'What do I need to do to enter?'
Well, it's really this simple…
And THAT my friends, is it. Simple huh?
We will be running the giveaway competition for two weeks, taking us up to 28th June when we will close the admissions at midnight. The winner will be announced on Thursday 29th June.
Open to entrants in the UK only…
If you have any other questions regarding the giveaway then please don't hesitate to get in touch and we'll happily send you our T&C's!
Good luck y'all, I'm gonna be SO jealous of whoever wins these!

[This competition is not associated with, administered, sponsored or supported by Instagram Inc].
Disclaimer: Nisi Living kindly supplied the set of 4 mugs in collaboration with all hosts to run as a competition. Photography by talented Fanny Beckman.