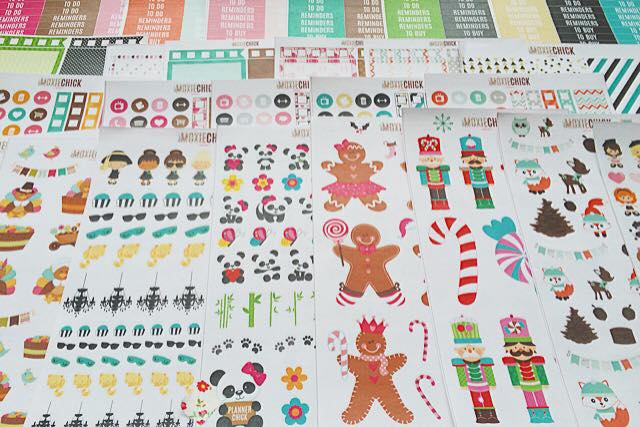 I received the happiest of happy mail earlier this week when I returned home after a long day at work to find a parcel jam packed full of stickery goodness! The lovely Vanessa at That Moxie Chick Studio sent me a whole bundle of sticker supplies so you can imagine my excitement when I opened the package and looked through them all!
I cannot wait to start planning with these, I absolutely LOVE the handy 'To Do' strips and lists borders… not to mention the adorable selection of Christmas themed characters including the pink gingerbread women and the Nutcrackers! Yay yay yay! Pandas are also my favourite animal so I will be saving them for extra special occasions… how lovely and personal of her to send me this selection!
You can find the That Moxie Chick Studio website to purchase your supplies here, and also head over to her Instagram account for the latest updates and deals!
I have my very own special online code for you all to use, so you can save yourself 15% off any order with no minimum spend required! Just enter the code: Thatssogemma15 at the checkout and voila!
So much exciting planning is about to start now I have all of the stickers any girl could desire!
Happy planning everyone!