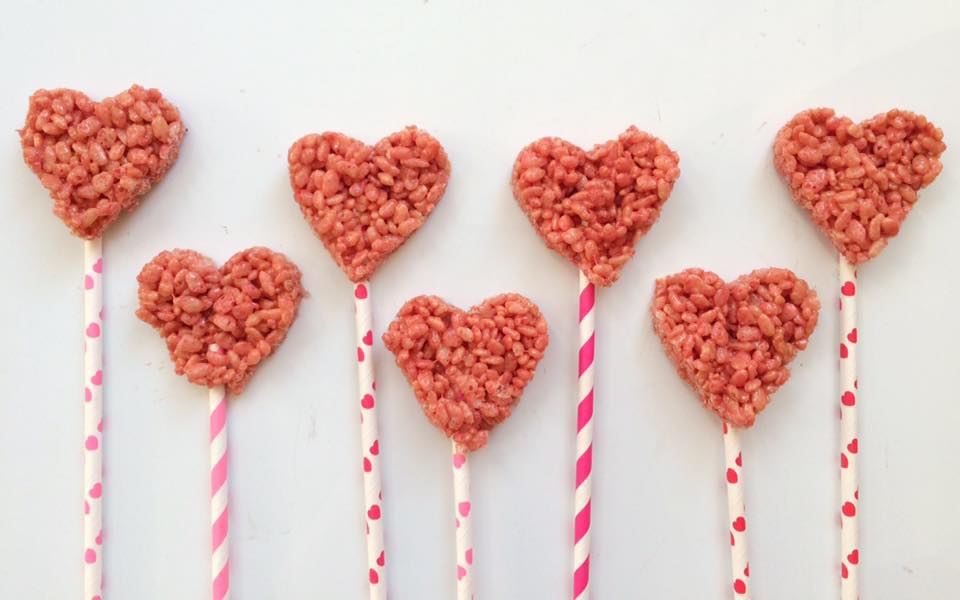 Yum! Nothing beats a scrummy Rice Krispie cake, especially when it consists of pink marshmallows and comes in a shape of a heart! Can you tell it's nearly Valentine's Day?
This simple and tasty make requires no baking skills (luckily for me) and will take you no time at all!
All you need to make this tasty treat is:
Rice Krispies
Butter
Sugar
Marshmallows
Heart shaped cookie cutter
Red food colouring
Lollipop sticks/Paper Straws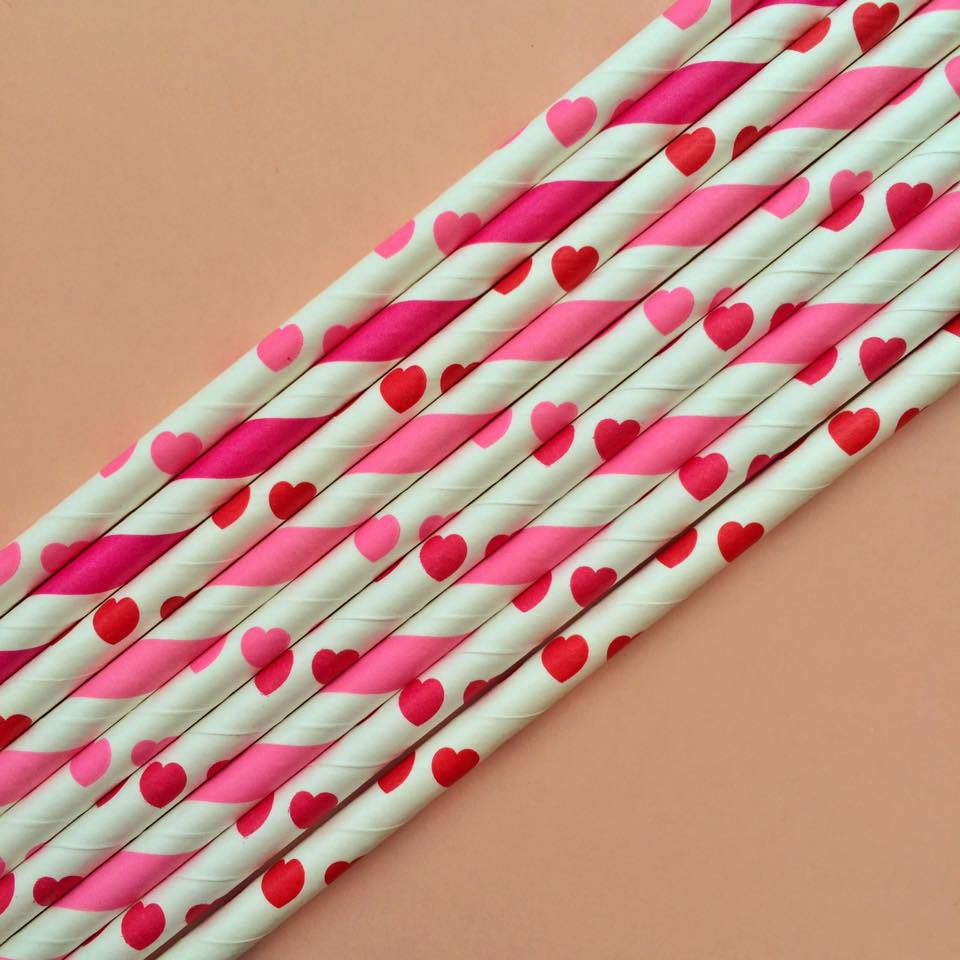 I've been waiting for the perfect opportunity to use these cute heart print straws from Tiger Stores, and there's no better time than now! Alternatively you can use Lollipop sticks which you can purchase from many home department stores including The Range.
There's definitely no need for a photo tutorial to make these, simply follow the steps below.
Begin by melting a small amount of butter and sugar in a pan until it's liquefied.
Add in your marshmallows and stir until melted. I used an entire bag of Haribo mini Marshmallows for extra sweetness!
Add some drops of red food colouring until you have the colour intensity you desire.
Pour the Rice Krispies into the mixture – do this in separate stages until you have a good gloopy consistency enough for it to stick together.
Spread the mixture evenly on to a baking tray, roughly 1 inch in thickness, then pop in the fridge to cool off for 30 minutes.
When cooled, use the cutter to cut out your Krispie cakes making  sure to get the most out of the mixture… then eat the remains (this is compulsory of course!).
push your lollipop sticks/straws through the base of the heart.
Voila!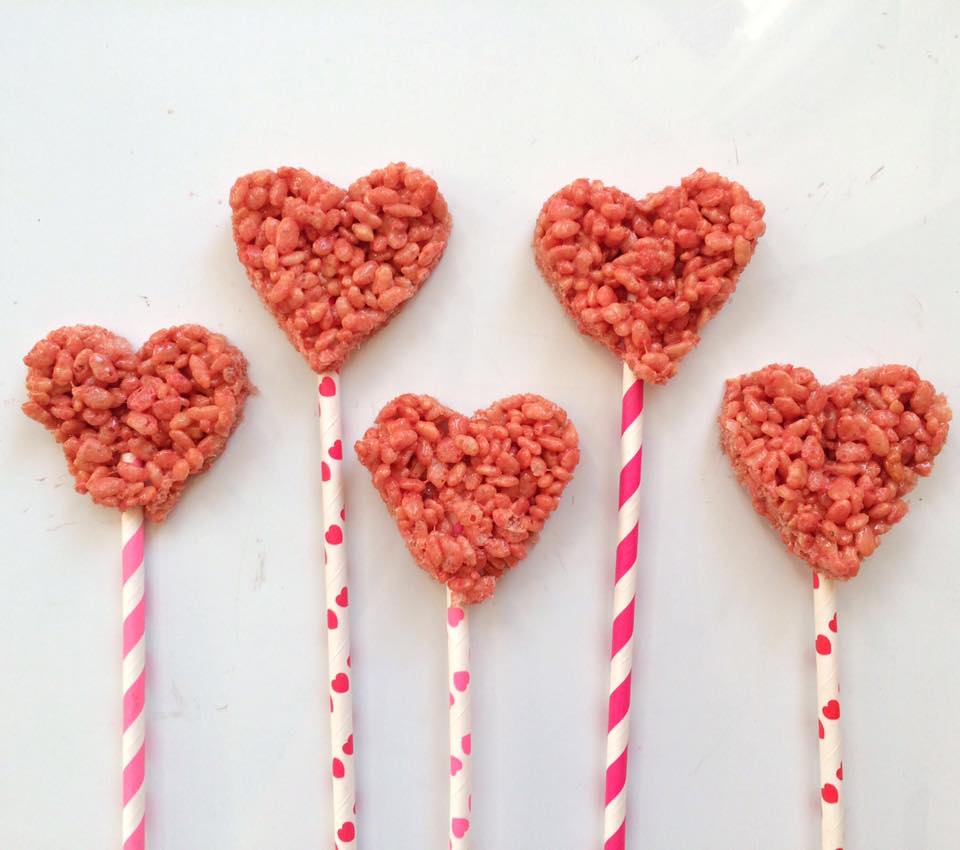 Don't hesitate to send me some piccies of your Valentine's makes or bakes! Get in touch via my contact form here.
Happy Valentine's Day lovers!