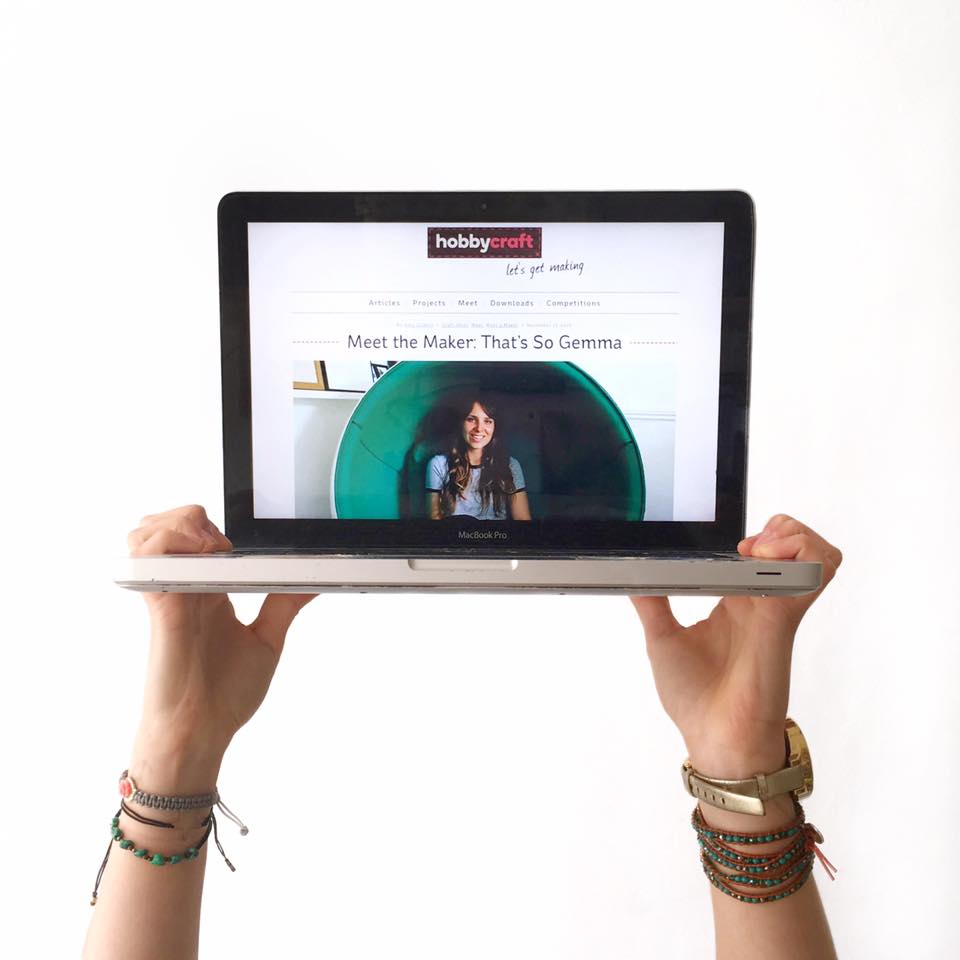 I'm extremely excited *jumps up and down* to announce that my Meet the Maker page is now live on the Hobbycraft blog! I've had to keep this under wraps for the last couple of weeks so you can imagine how hard it's been for me twiddling my thumbs in anticipation to finally see it up! Without further ado…
HERE IS THE LINK to my Meet the Maker page.
I've been backwards and forwarding emails with the lovely Lauren at Hobbycraft for the last few months now since visiting the Hobbycraft Press Show back in July. Last month I was asked to be an 'official maker' on the Hobbycraft blog – of course I was extremely happy and very much obliged.
   There's lots more collaborations with Hobbycraft to keep an eye out for, so watch this space!
#winning