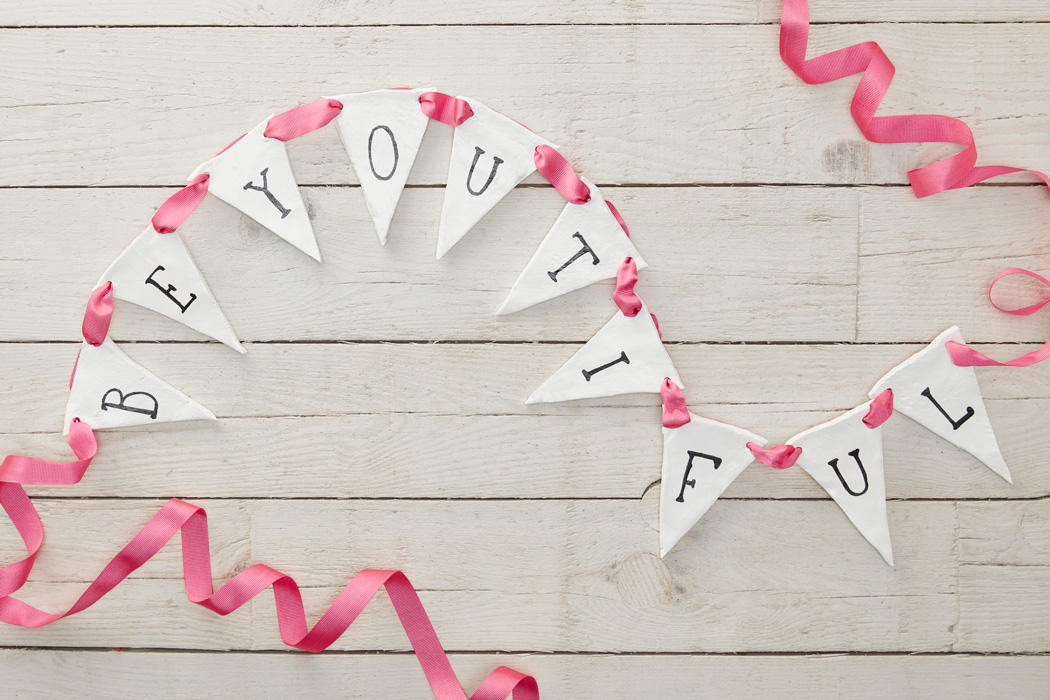 Here's a quick, simple and most certainly be-you-tiful craft to liven up any space. The perfect craft for kids, and hey (we all know it), a fun craft for us adults too! I've been obsessed with air drying clay recently as it's a great material to work with when trying to squeeze a craft in to a busy schedule. It takes up to two days to dry so you can cram in quick craft sessions on the go and go back to it whenever you wish without too much pressure.
I've teamed up with the lovely Hobbycraft Blog again, sharing my easy step-by-step guide on how to make this be-you-tiful clay bunting garland, so head over to THEIR BLOG HERE to view the full tutorial.
Also, you can view their recent 16 Creative Clay Gift Ideas post for more inspiration on handmade clay object and see what other makes I have been sharing with them.
It's a day for clay!

This post was sponsored by Hobbycraft.