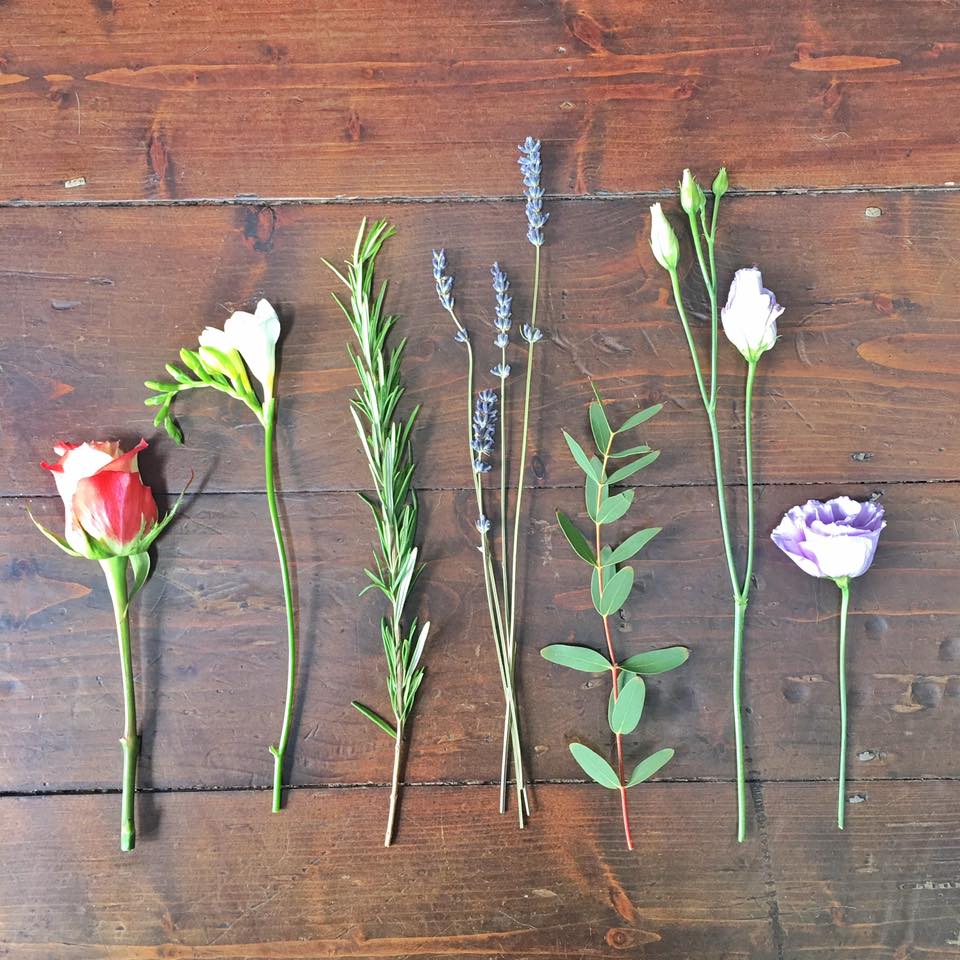 I've been a right noo-noo and realised this post was left unpublished and forgotten about since last friday! Apologies! If you can't already tell, I'm still adjusting to this new way of working and figuring out how to juggle my entire life (It's incredibly fun though, don't get me wrong!). Last week I was back in Finsbury Park to join the lovely Emma Fishman on a photo shoot for HomeStyle magazine. Once again it was a such a great pleasure to work with the team and very exciting as this feature was all about wallpaper!
Obviously, it goes without saying that  I cannot splurge too much information with you all but I thought I would give you a little idea of what the 2 day shoot entailed.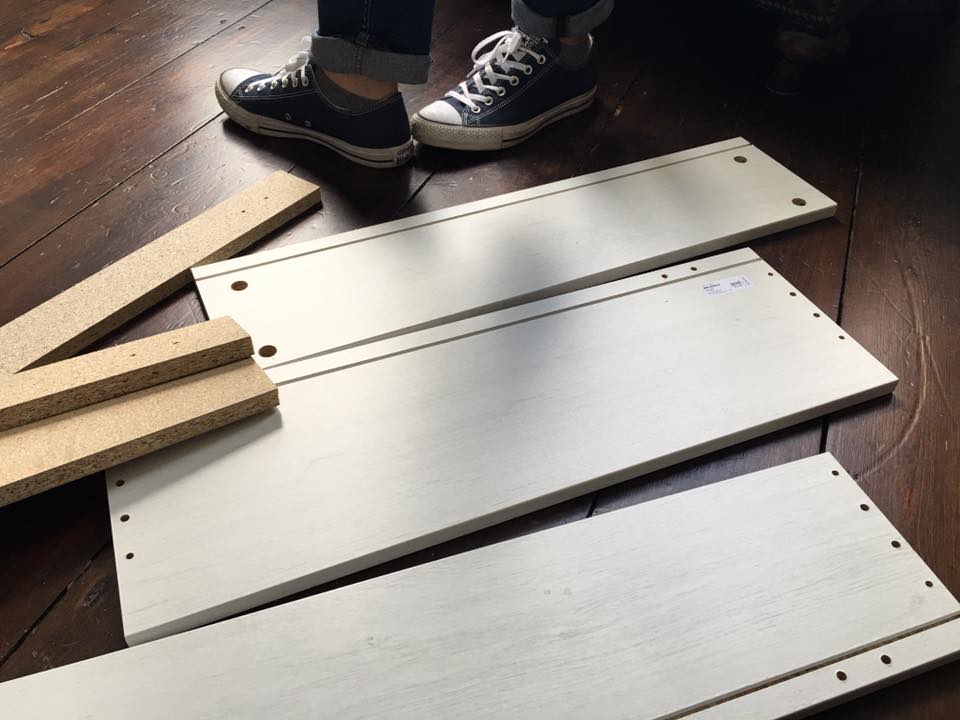 Once everything was unloaded off the van, it was all hands on deck to get props put in the correct room and furniture built. I can safely that that after the last few weeks, I am no longer a stranger to ye ol' Ikea furniture – With their minuscule instruction diagrams and funny little high-nosed men.

The set builder, Leo, began decorating the rooms that were going to be shot. He had the most amazing 'wallpaper paste' which allows the paper to briefly stick and then peel off effortlessly. The things I learn on a daily basis eh!
I very much enjoyed the task of wallpapering the Ikea under-bed storage box with monochrome wallpaper for one of the detail shots. I was even allowed to use some of the special 'wallpaper paste' !!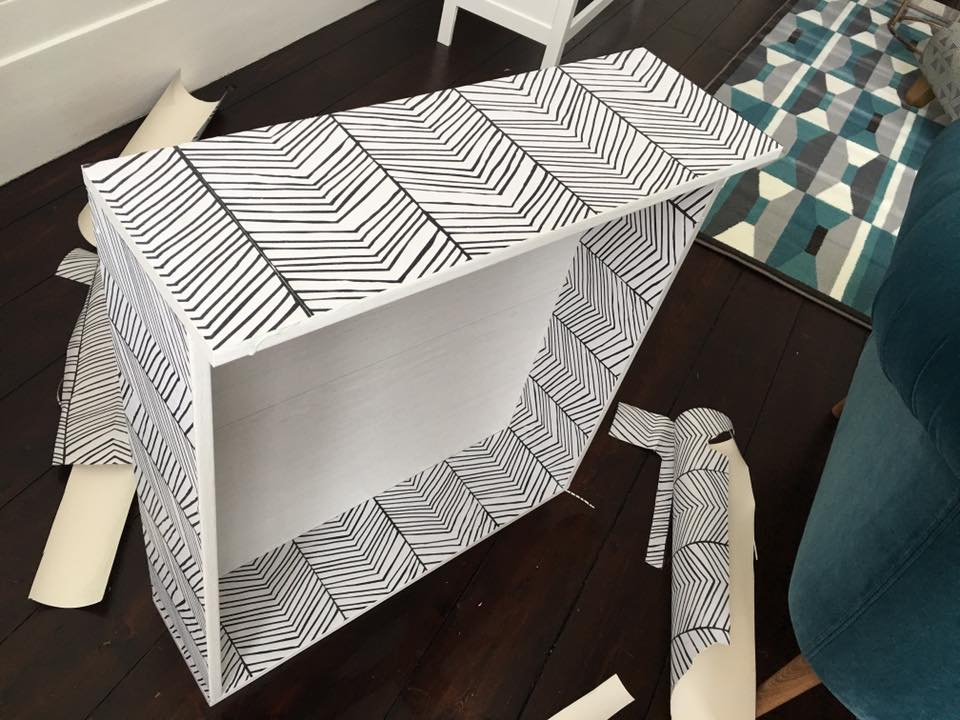 By the end of day 1 we had built, styled and shot 2 out of 3 sets which was fantastic! Which meant the third and final set was left for Day 2, along with the pack down and re-dressing.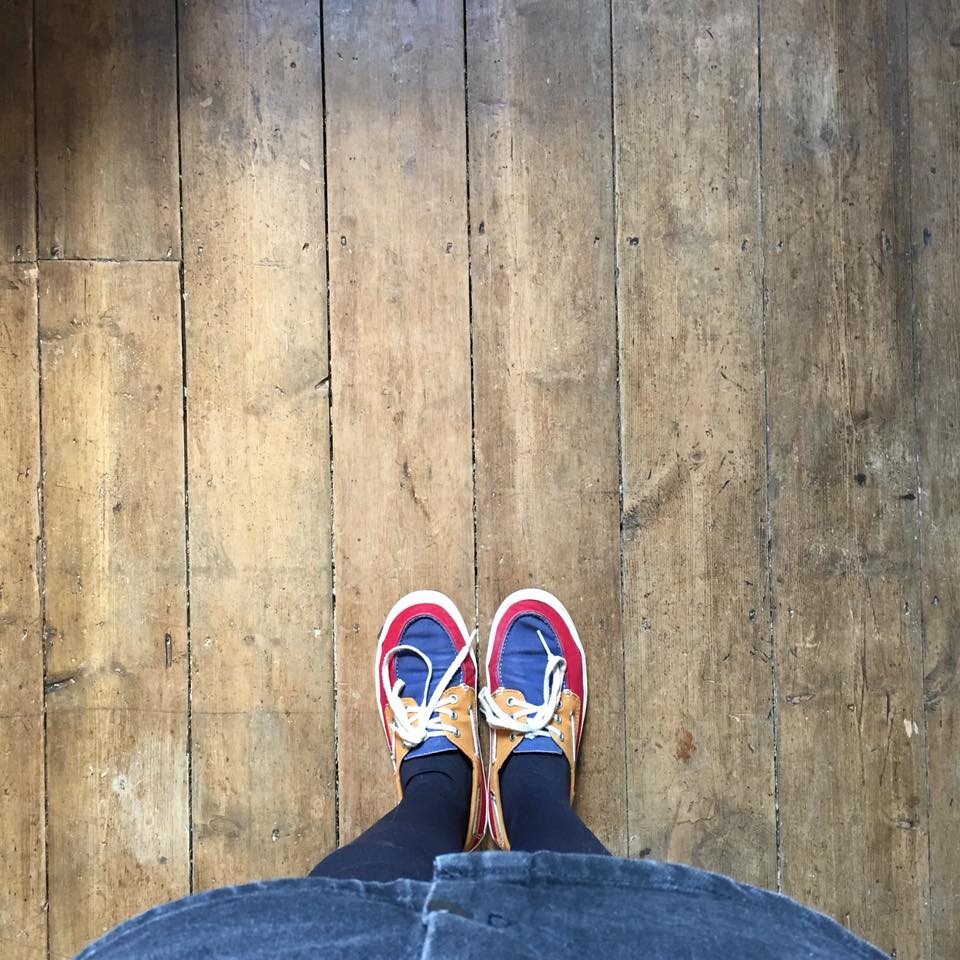 After ensuring the rooms from day 1 were back to their original state, with all furniture put back in place and walls painted white, it was time to get creative once again and focus on the set for the final scene. I was put in charge of decorating the stairs which was so much fun!  I am most definitely going to do this in my own home (in the future, when I have a nice house, with nice wooden stairs…).
After all the shots were made, we had ourselves a well deserved lunch break to fill us with some fuel for the hectic pack down. Considering the shoot involved a lot of decorating, we did very well to finish and leave by 3:15pm!
So yeah, just another couple of days in the office…
…But what a fantastic office huh?!!