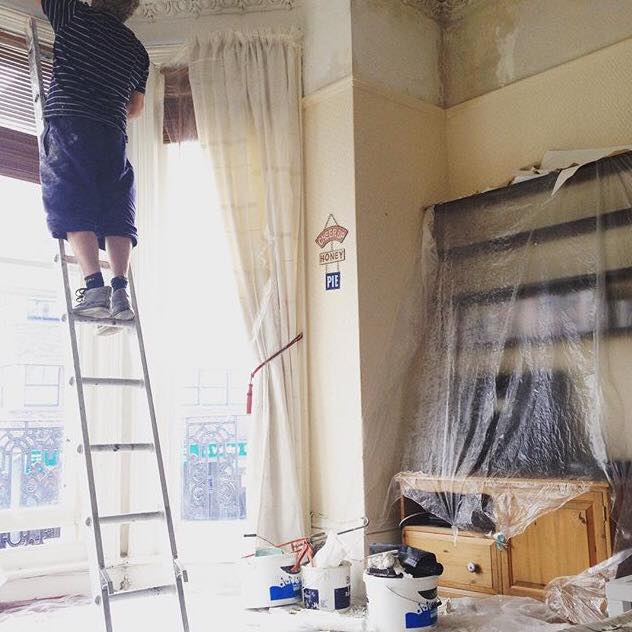 It sure has been a pretty hectic couple of weeks here in the home of That's so Gemma. Everything has been rumbled upside down, and moved around during a small makeover for our lovely home. Our Victorian ceiling cornice was in need of some TLC with a sand down and a lick of paint and our front door had to be replaced as our old one unfortunately didn't meet the fire safety standards of the
building. Plastic sheets spread all around our living room and also an early morning visit from the people who test our fire alarms, sounding all of them during the test meant our poor baby girl (yes, that is her name!) was looking pretty forlorn and sorry for herself for a few days! She resorted to hiding under my hand painted sewing box beneath my craft table…at least she has taste!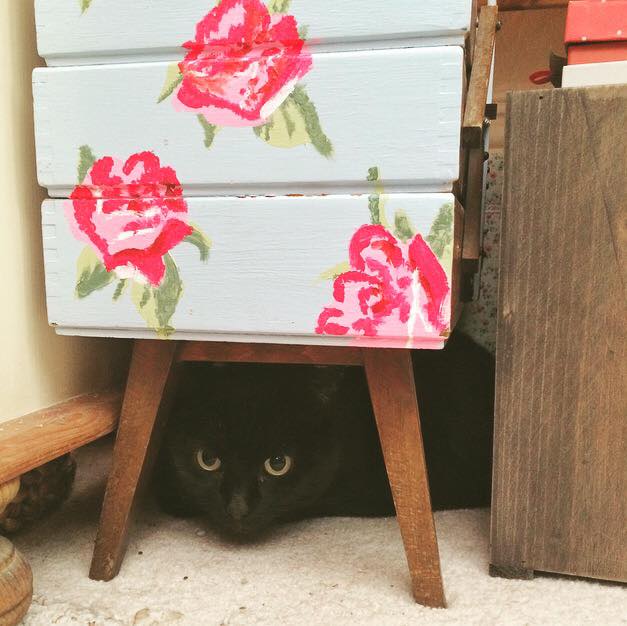 Sitting here now on this lazy Sunday evening, everything is back to normality! We have a brand new door fitted and a beautifully renewed ceiling with all of it's original features intact. A day of rest is most certainly in need after a crazy week of all of these shenanigans! Yesterday I had the pleasure of visiting The Handmade Fair at Hampton Court Palace so you can expect to see a post coming up this week about all of the beautiful crafty goodness I was lucky enough to see! But for now I'ts time to spend an evening on the sofa with T and baby girl… and maybe some Ben & Jerry's!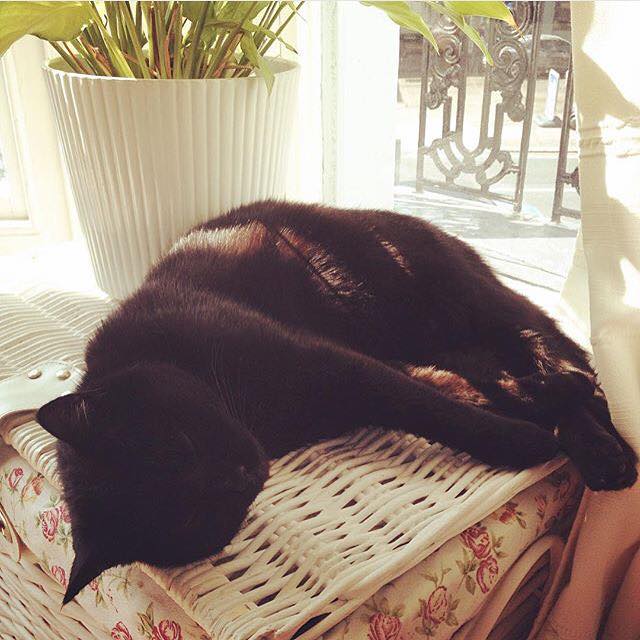 Happy Sunday y'all!