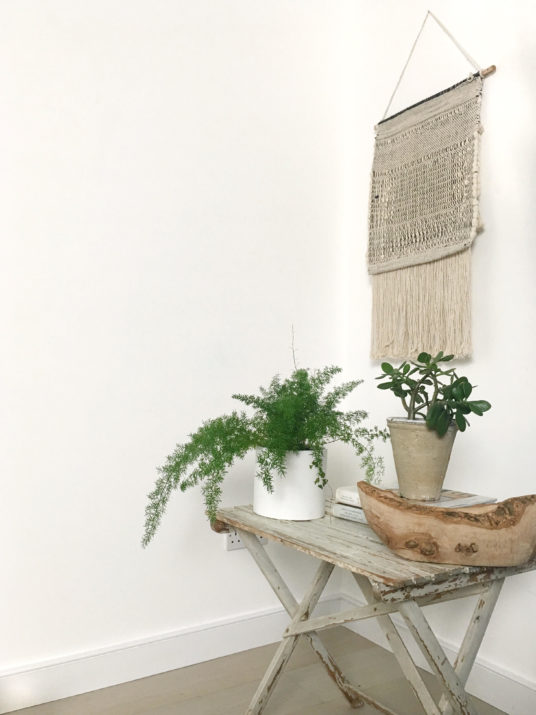 Well 'Hello' little blog gang! I am genuinely in shock that we are in February already (5 days in!), where has that time gone?! I've been super duper busy since the beginning of the year on a six week photoshoot – it's been non-stop, go go go, but all very exciting.
I'm here to share with you today some TOP FINDS that I have spotted whilst prop shopping over the past few weeks on shoot with the fabulous Sarita Sharma and Dominic Blackmore. And also some lovely snaps I have taken for some interiors inspiration. I'm always lusting over the gorgeous decor in some location houses that we shoot in, so I thought I'd share some with you so you can ogle over them too!
Let's start with this bathroom…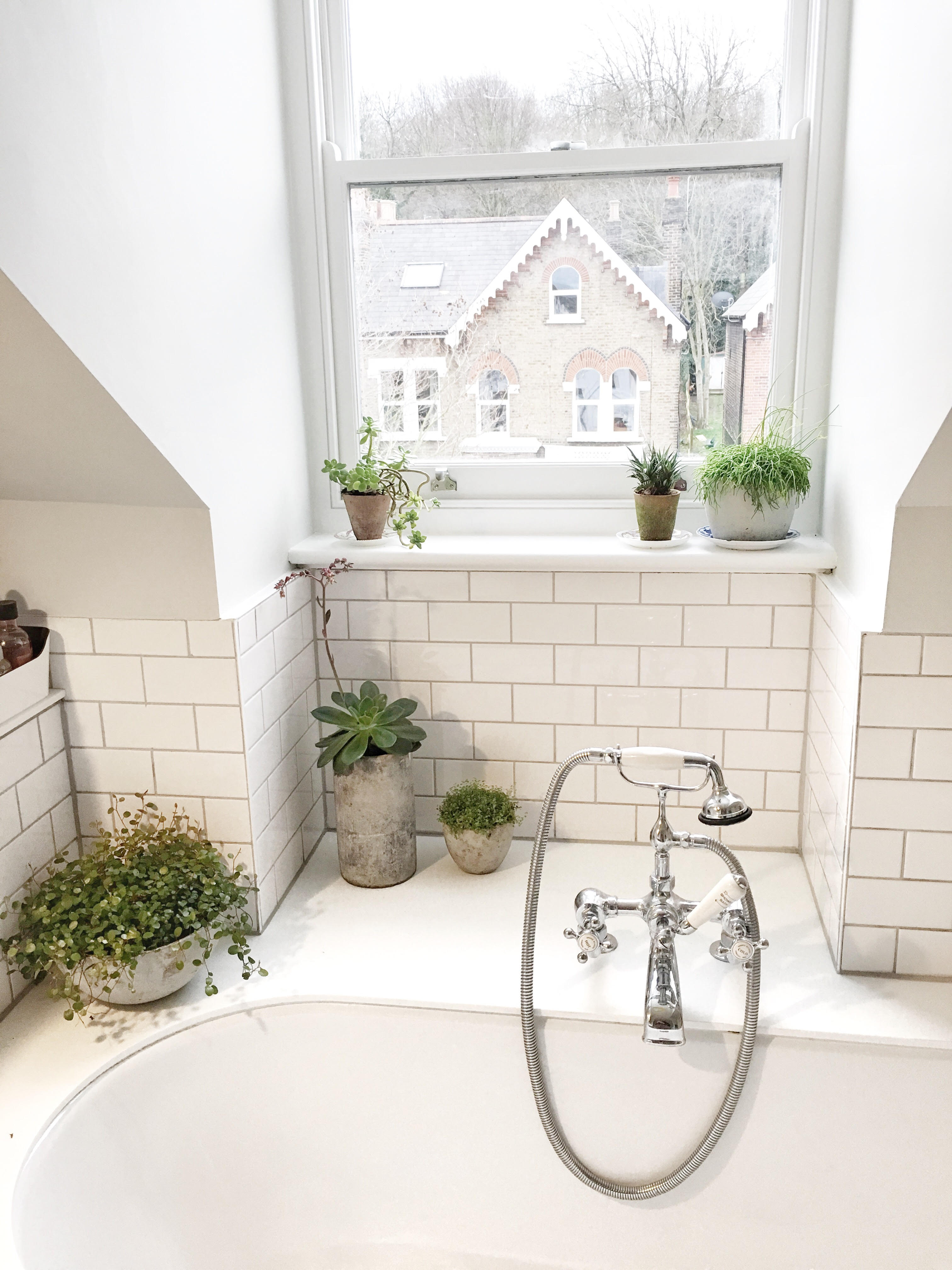 There's something about a minimalistic colour scheme that I love in a bathroom. I mean don't get me wrong, I'm all for some colour. But for me, a bathroom is a place of peace and tranquility so I'm always drawn to those that are kept light and airy. This bathroom is painted in Ammonite by Farrow & Ball, and decorated with white brick tiles. I love that they have brought colour and life in to the room through plants. If you don't know by now that I'm a complete plant hoarder – then you haven't been following my Instagram properly! Plants thrive in bathrooms too, they love the warm steam, and kept in a window they'll be the happiest a plant can be. What with those, and the organic touches of concrete pots – who wouldn't want to bathe in here with a glass of prosecco in hand!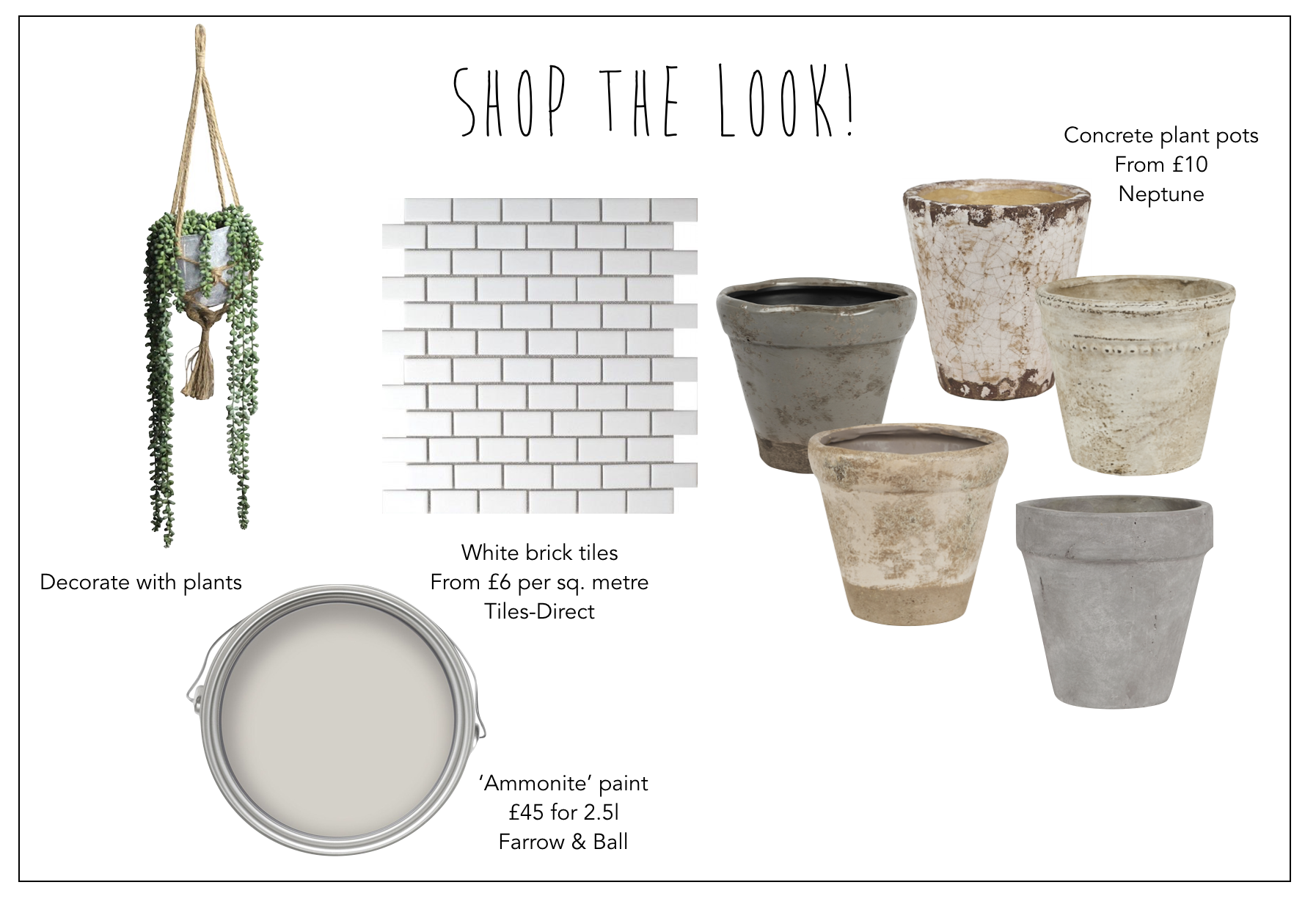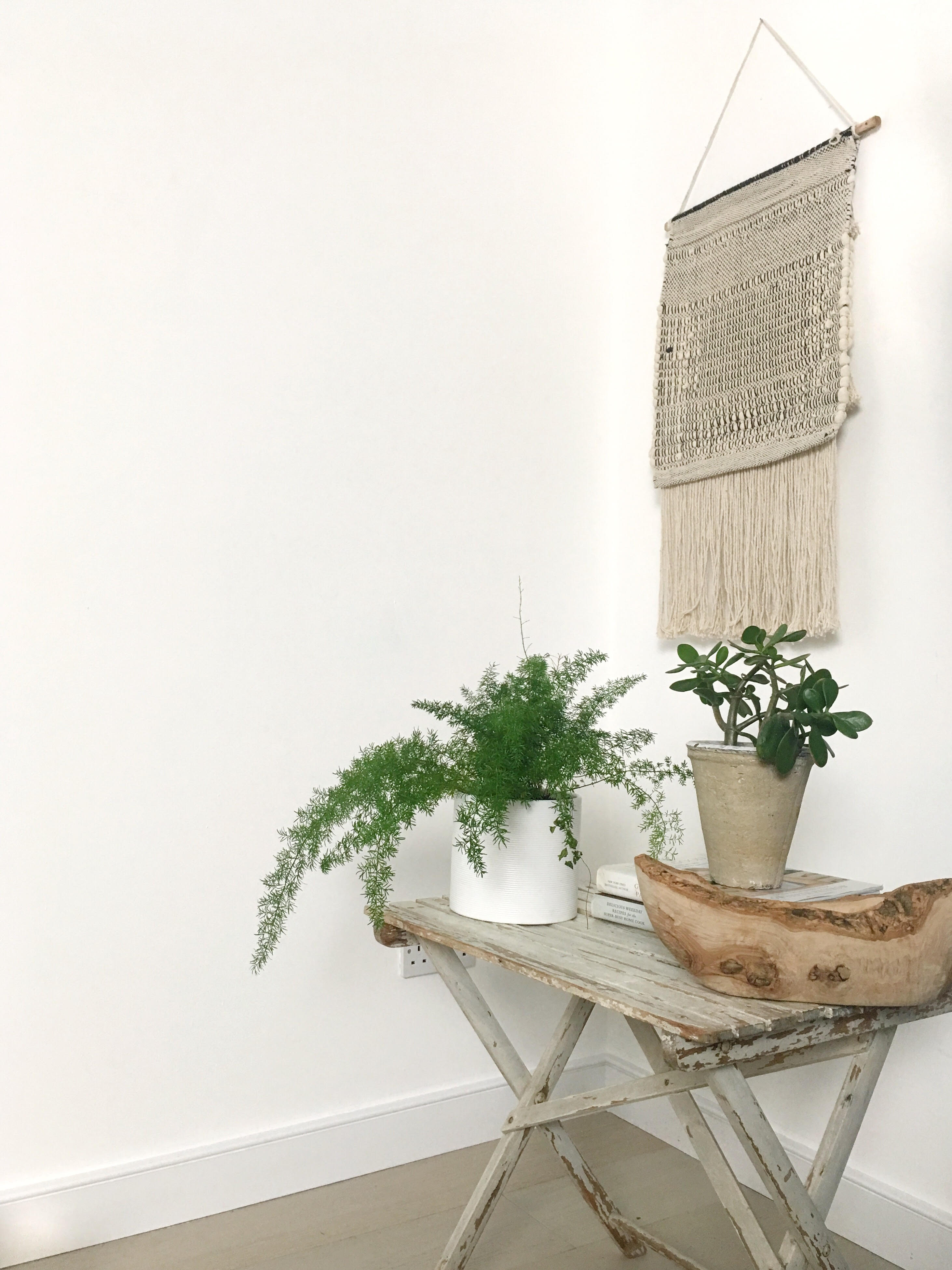 Next up is this simple, gorgeous corner setting that we conjured up during a photoshoot. Very minimalistic with bohemian touches and again, plants! Here's a way to style up any table in your home. Bring together a simple collection of items such as; a vase, a bowl, a book or a plant. Then, hang a feature piece on the wall to stand pride of place. Keep it simple and in theme to your room.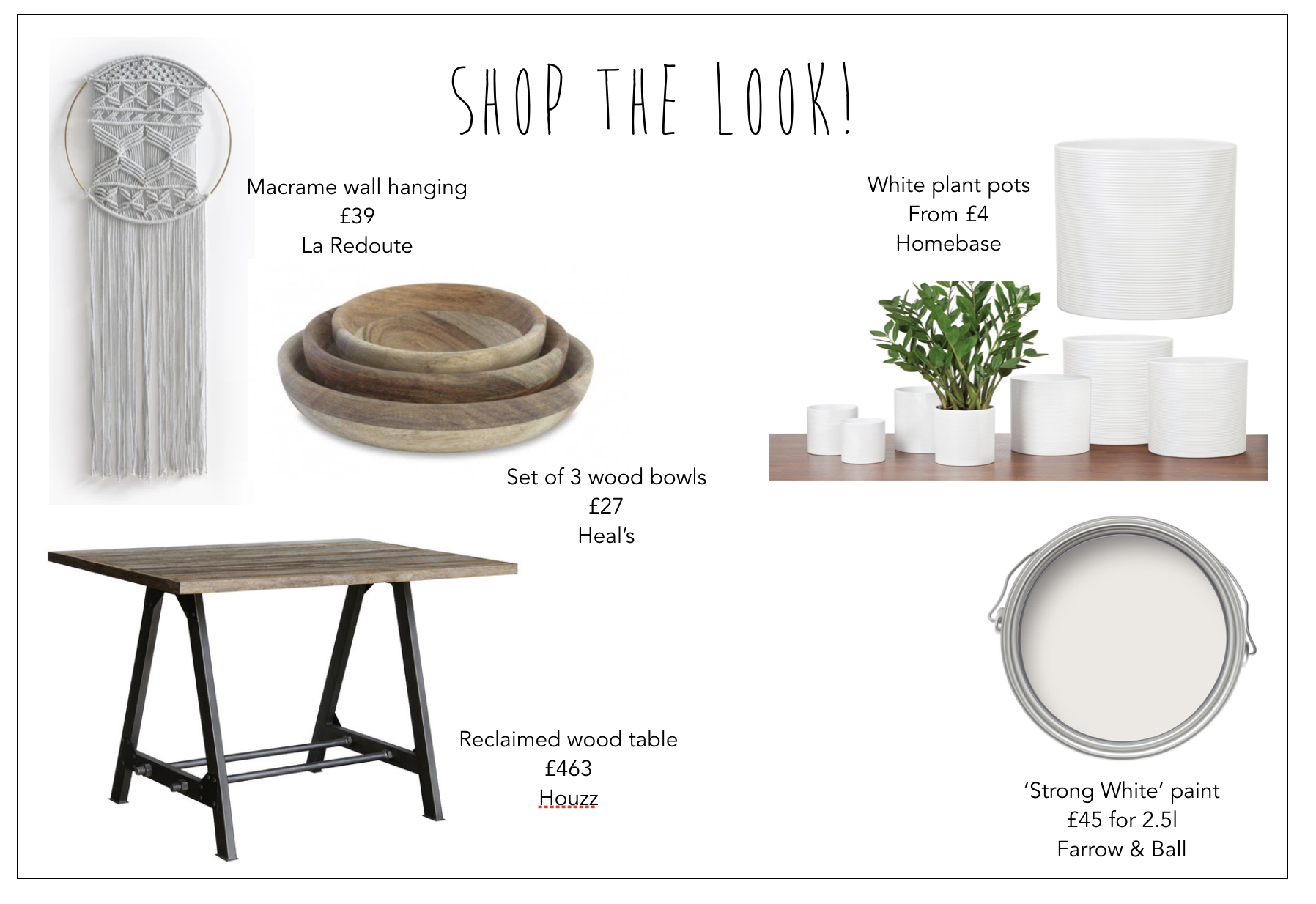 I've also been eye-spying up some lovely new high-street finds on my travels this month. Here's some products that I have found and LOVED. They're amazing prices too!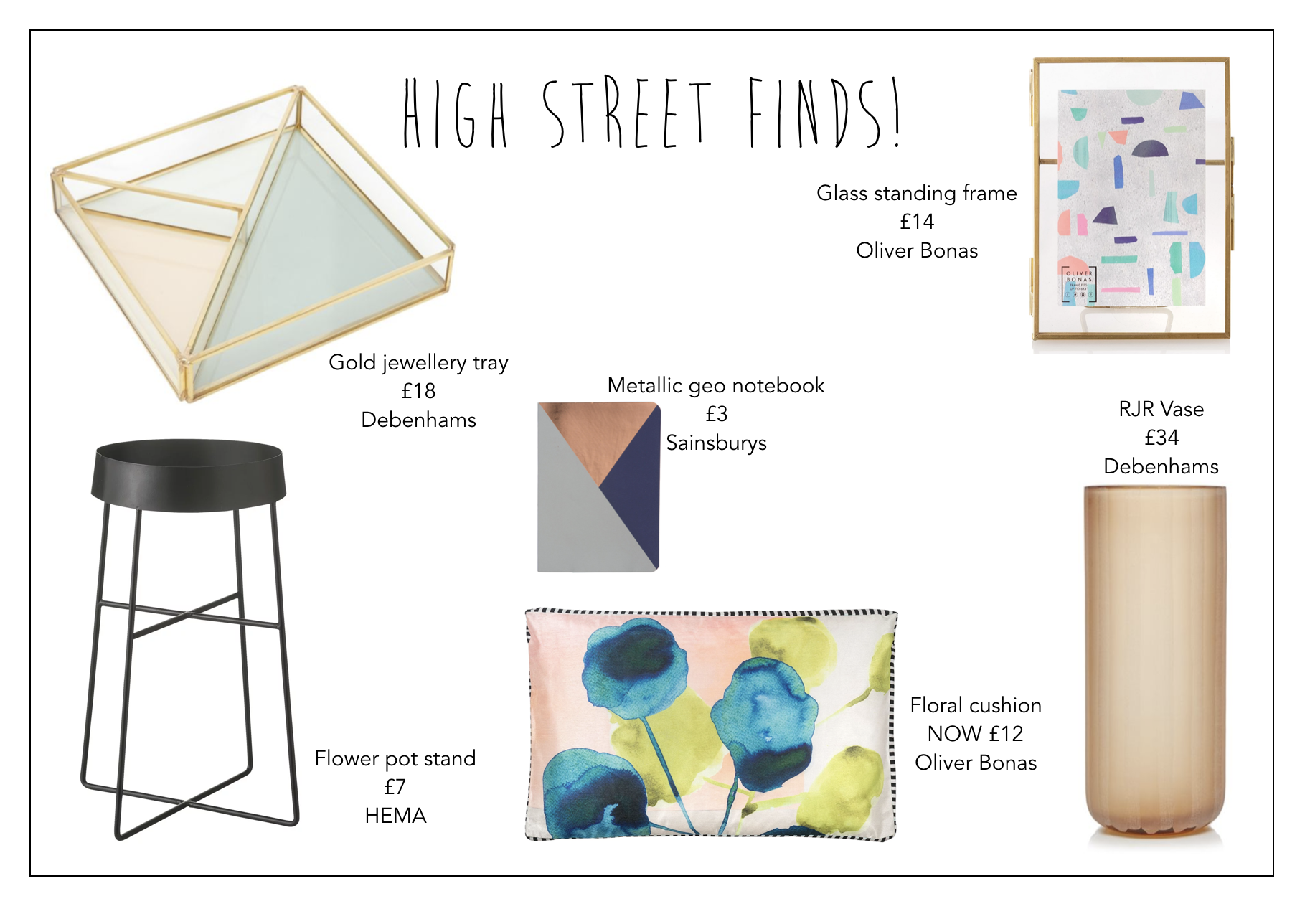 The biggest 'bargain find' for this month has to be this lovely dusty pink ribbed vase from H&M… it's only £8!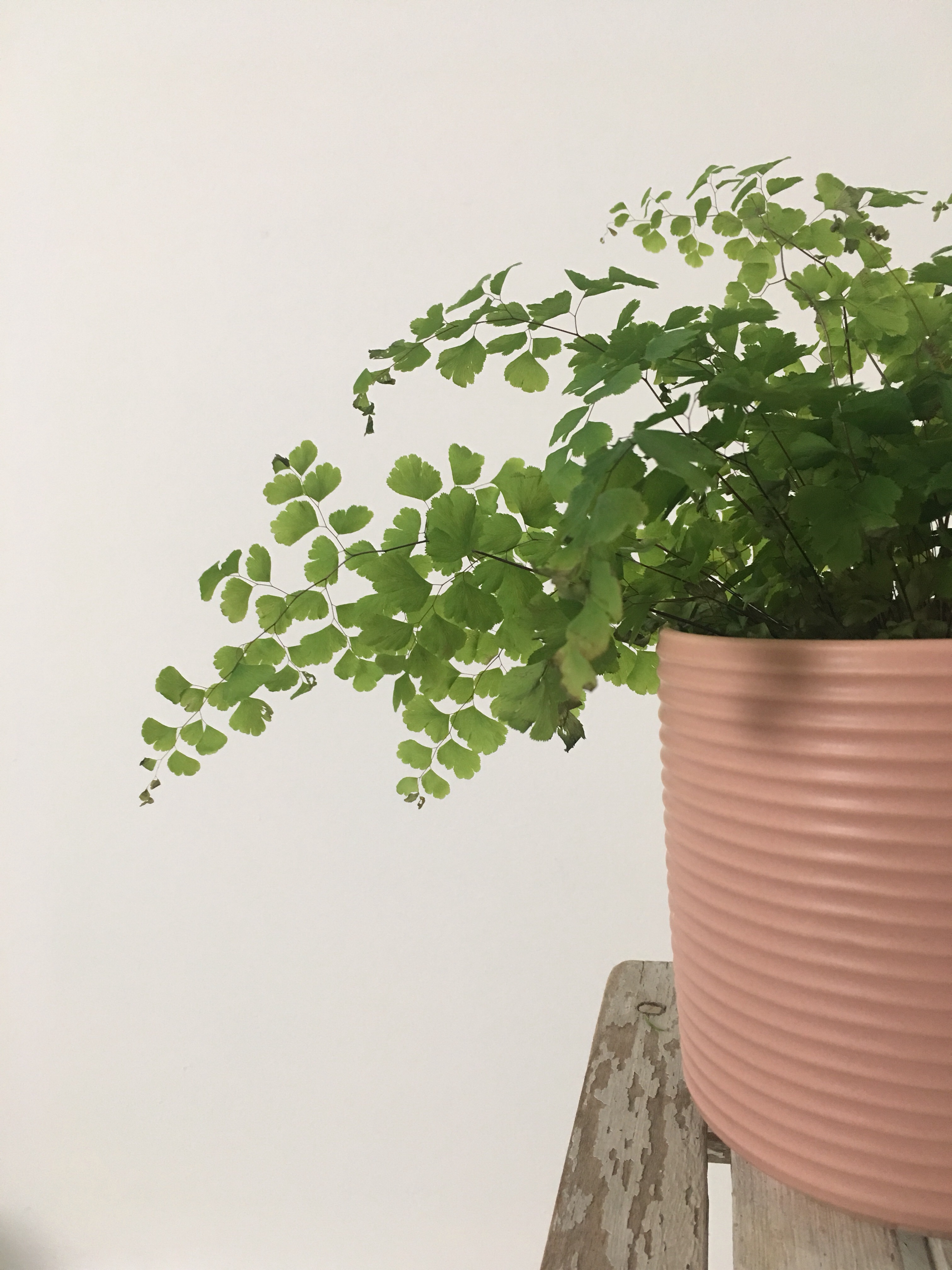 Anyhoos, that's my favourite finds for this month. I'm always keeping an eye out for some bargain-buys. Be sure to follow my Facebook and Insta stories for daily updates on my encounters. Here's a couple of behind the scenes snaps of me in action (or skiving!) at work…