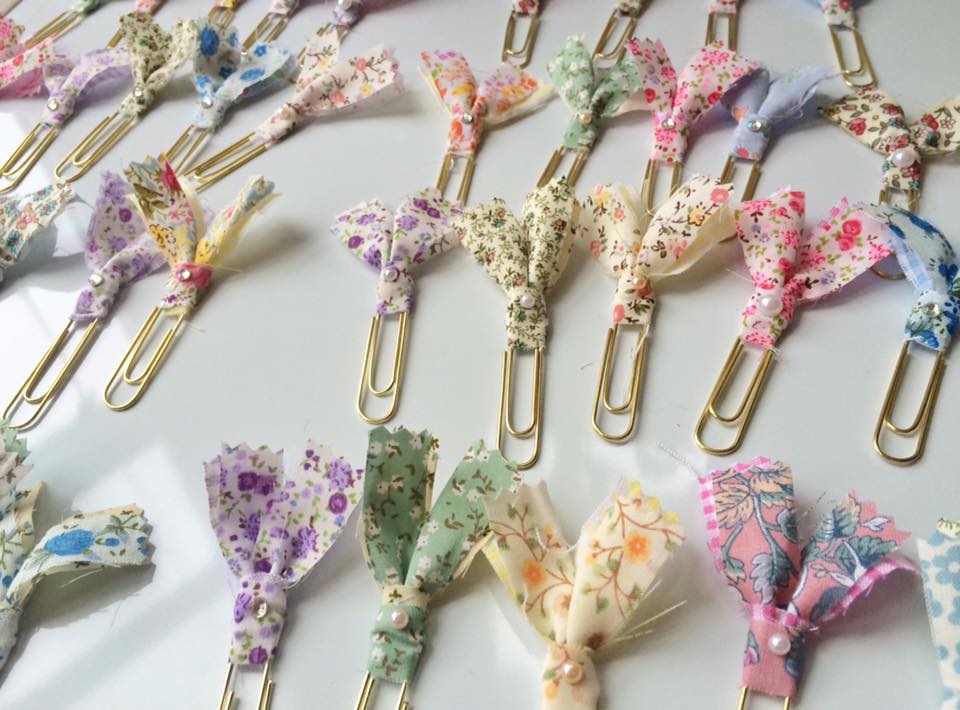 Following my most recent post, the start of my Planner Enamour series, I felt inspired to make more of my own stationery to accessorize my new Webster's Pages personal organiser. With heaps of fabric scraps, some large gold paper clips from WHSmith and some self adhesive gems from Masie's Craft meant that I was lost in the world of making and creating yesterday afternoon and now have a mass supply of these super cute paperclips ready to sell at my future craft stall… I've finally made something in bulk!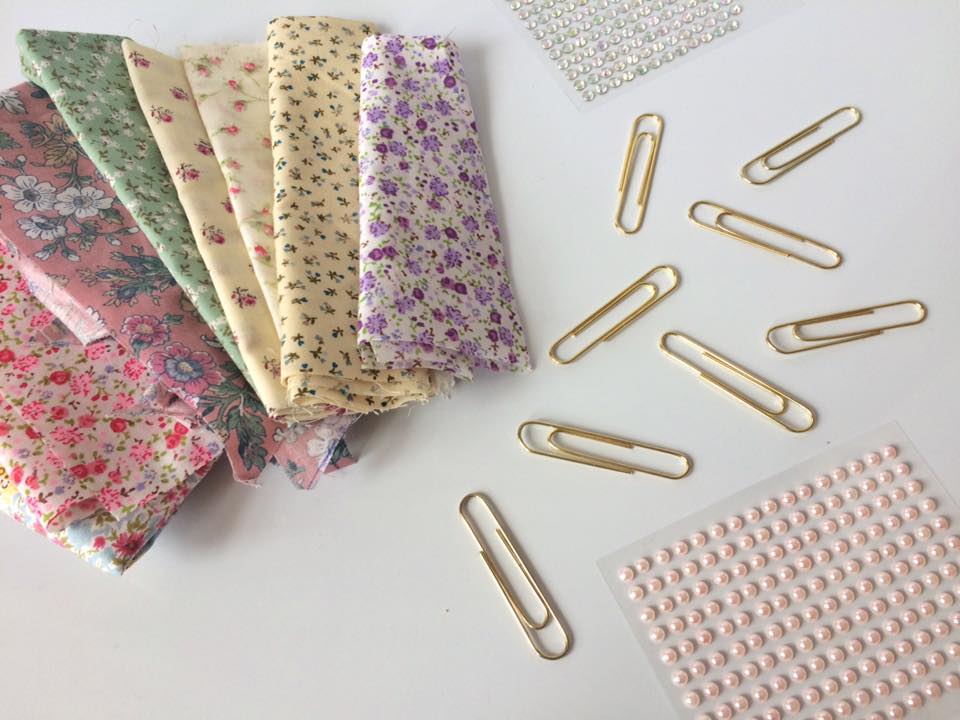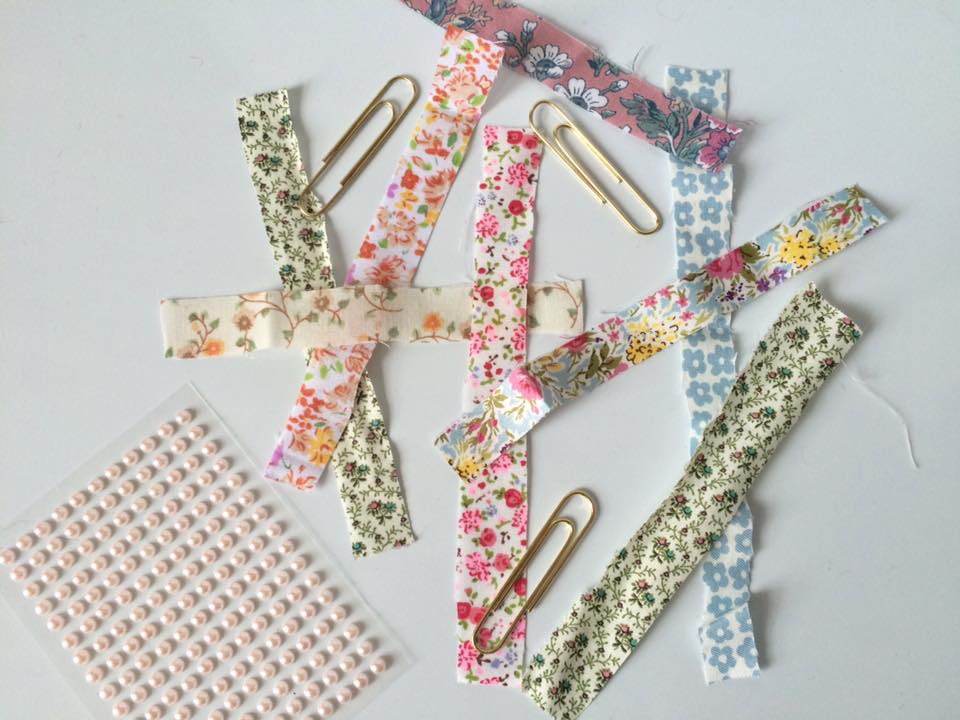 For each paper clip I used 2 separate strips of coordinating fabrics to give them some bulk and threaded them around the top of each paperclip.
This technique is ridiculously simple but to help you all out I've made step by step guide below.

Once the fabric was wrapped around and pulled tightly I used pinking shears to cut my fabric, allowing extra length for the fabric at the back so it can be seen.
I then added a sparkly self adhesive gem from Masie's craft to give it some glam!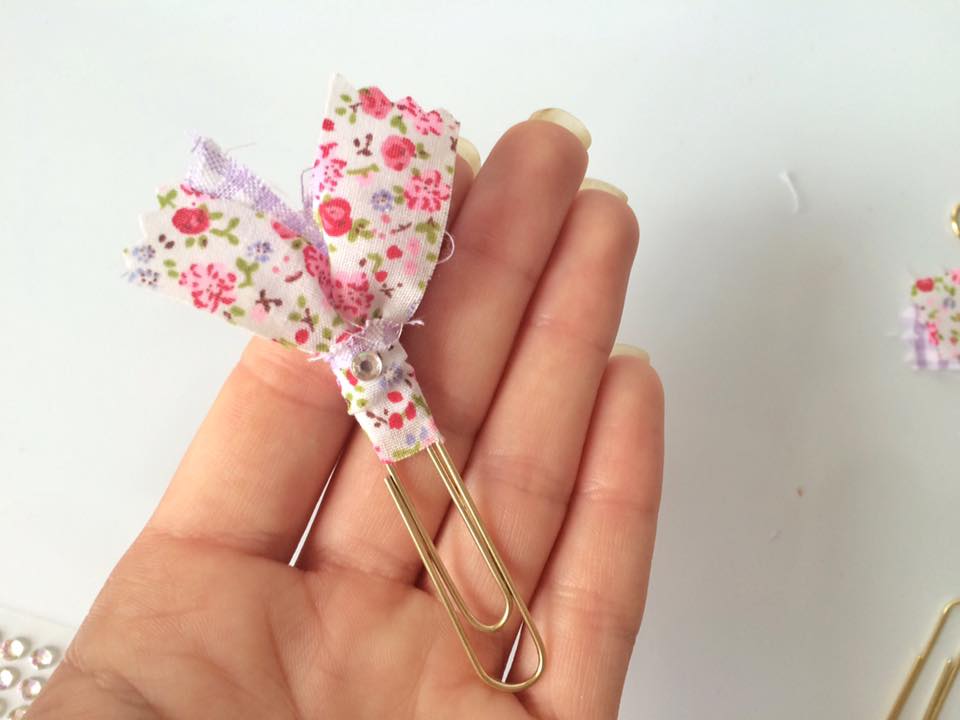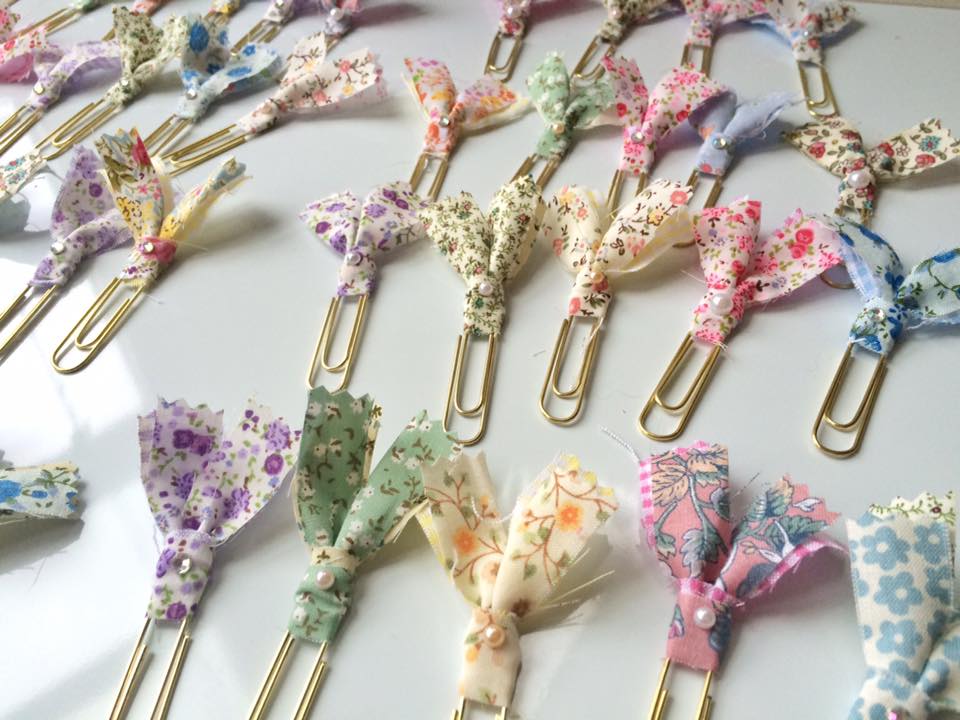 They're perfect for my personal organiser!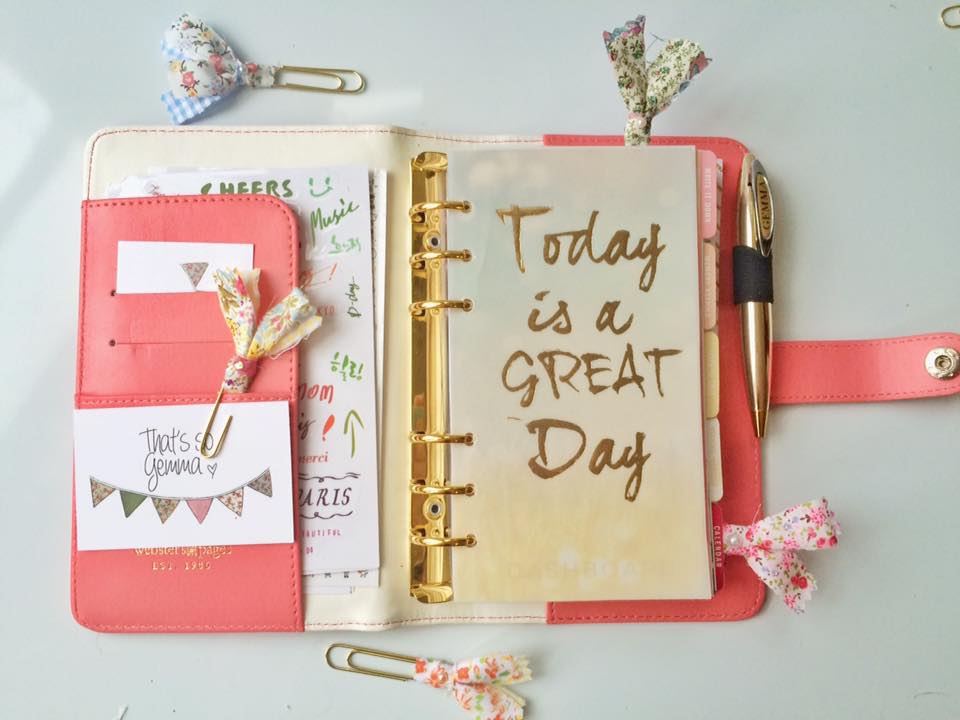 ---
As you all may know, I'm starting to plan and organise supplies for my first ever craft stall, There's officially a date now booked for it (to be revealed!), so I'm now getting down to business and using my spare time to slowly build stock supplies, It's all so exciting and scary at the same time!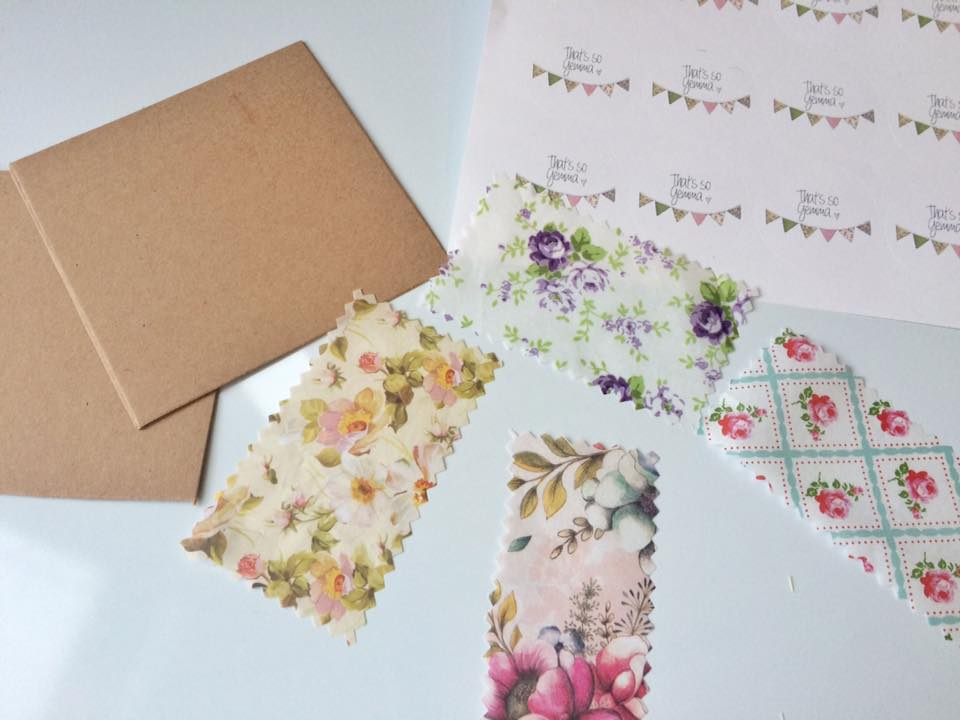 I've been experimenting with different ways to package and sell my creations. For these paperclips I thought some brown card, decoupage paper and a simple logo sticker would be perfect.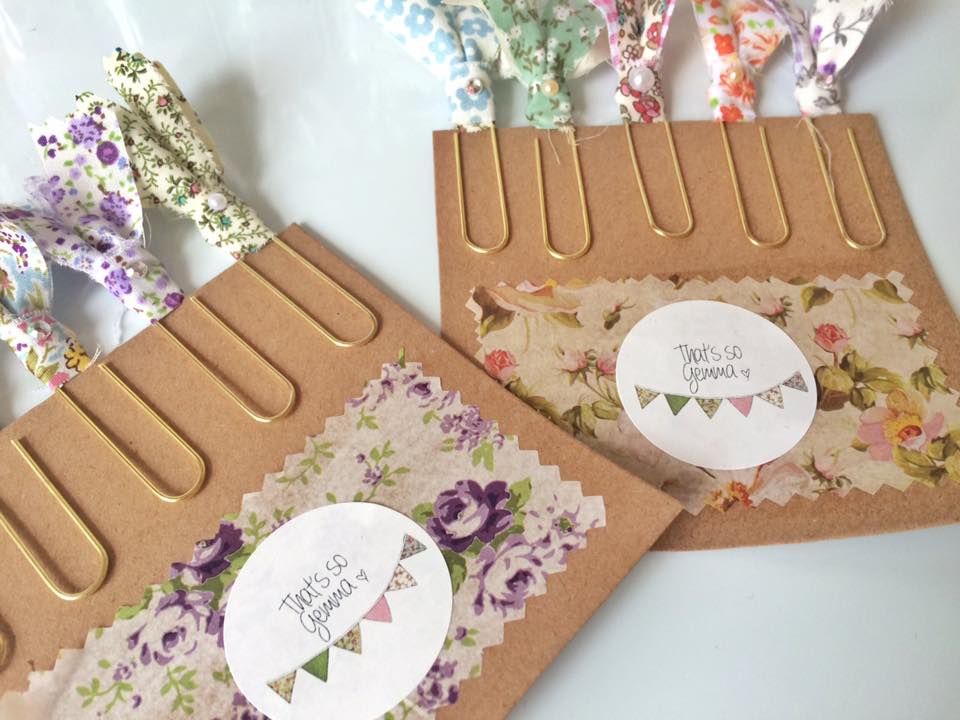 I really am truly and utterly chuffed with how these have turned out, I'm so pleased with them!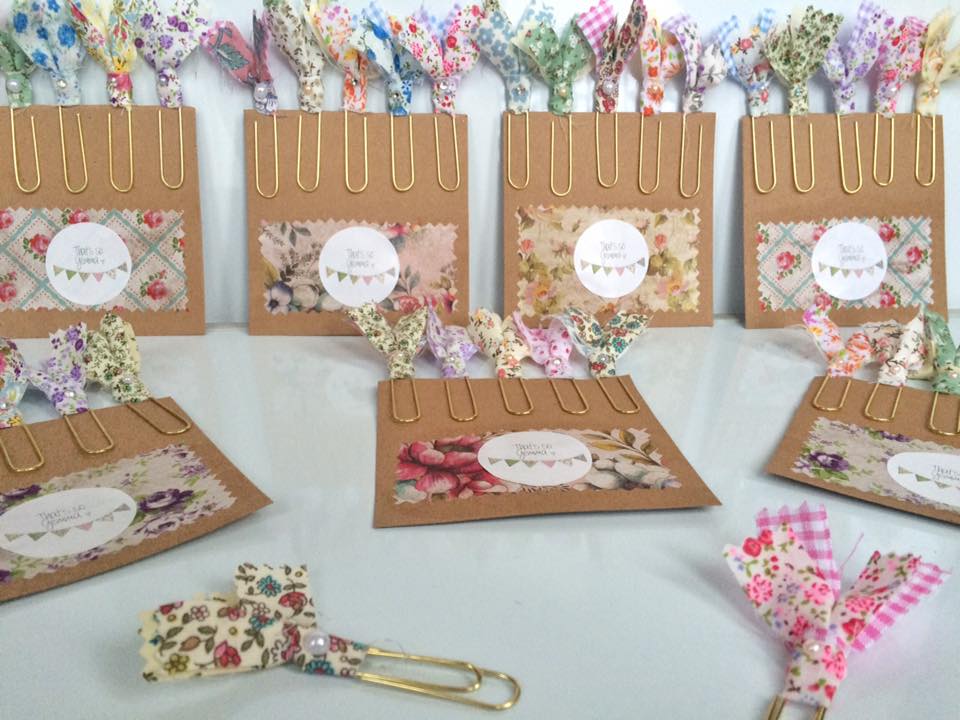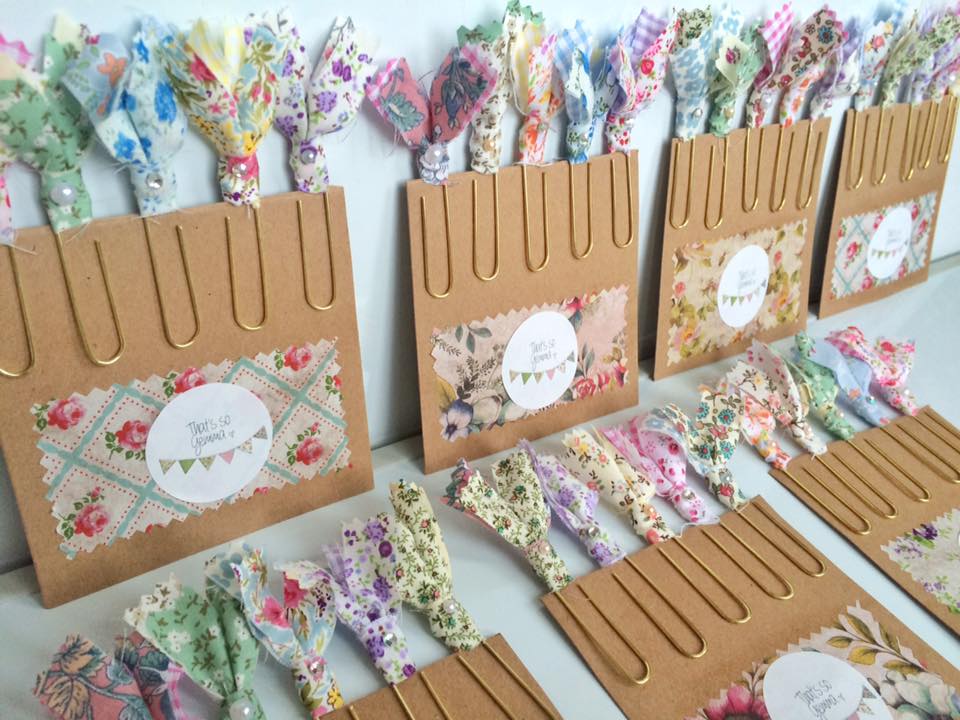 Jeez cat, look at all the mess you have made! At least now I can blame this feline friend of mine for this crafty explosion!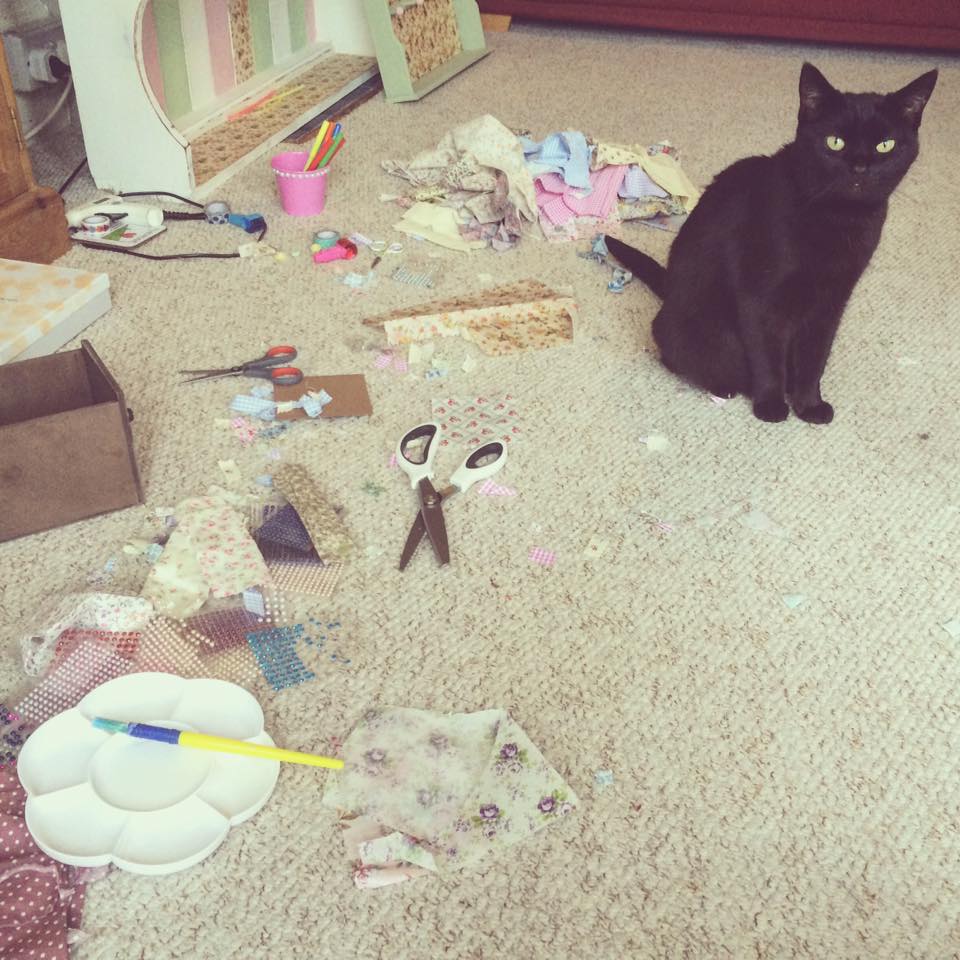 I'd love for you all to get in touch and show me your latest creations – let's have a show and tell!
Have a great weekend y'all!