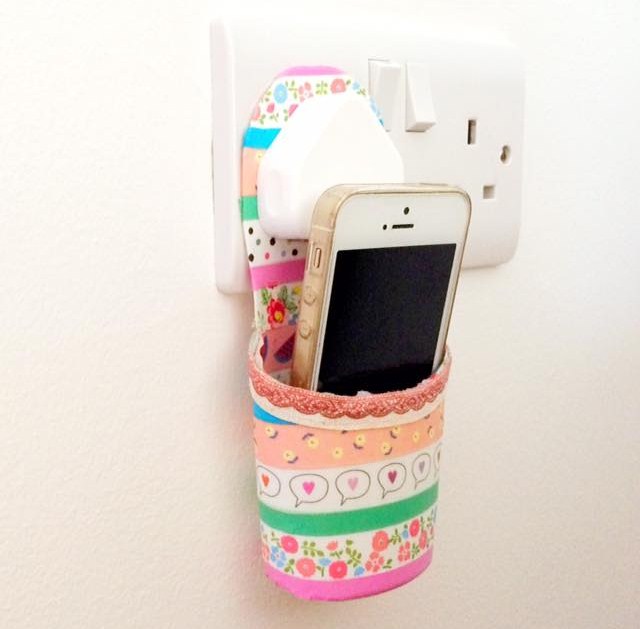 Here's a nifty, quick and useful craft to have! For so long I've been meaning to make myself a phone charger holder to hang beside my craft desk when doing my work. Trust me when I say that there's an unbelievable amount of wires lurking around when I'm using my phone, laptop and glue gun all in one go… it happens, crafters gonna craft.
This super easy an inexpensive craft will take you no longer than 1 hour to make and is so darn handy! Like, why haven't I made this sooner?!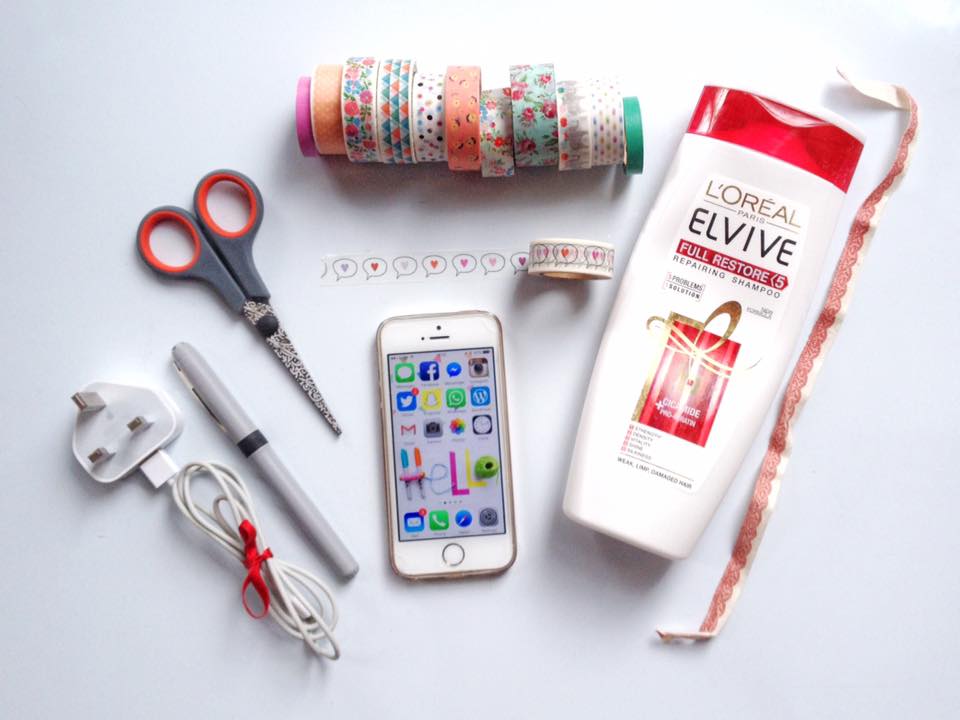 All you need is:
An empty soap/shampoo/bubble bath bottle.
A selection of washi tapes
Craft knife/sharp scissors
Decorating ribbon (optional)
Remember of course, there are multiple ways of decorating your charger holder. Paint, self adhesive fabric or even colourful marker pens such as Sharpie would give a great final outcome too. I know many of you may not have the bottomless pile of washi tapes like I do (just an eensy teensy bit obsessed), but hey this is a great excuse for you to buy more right? You're welcome!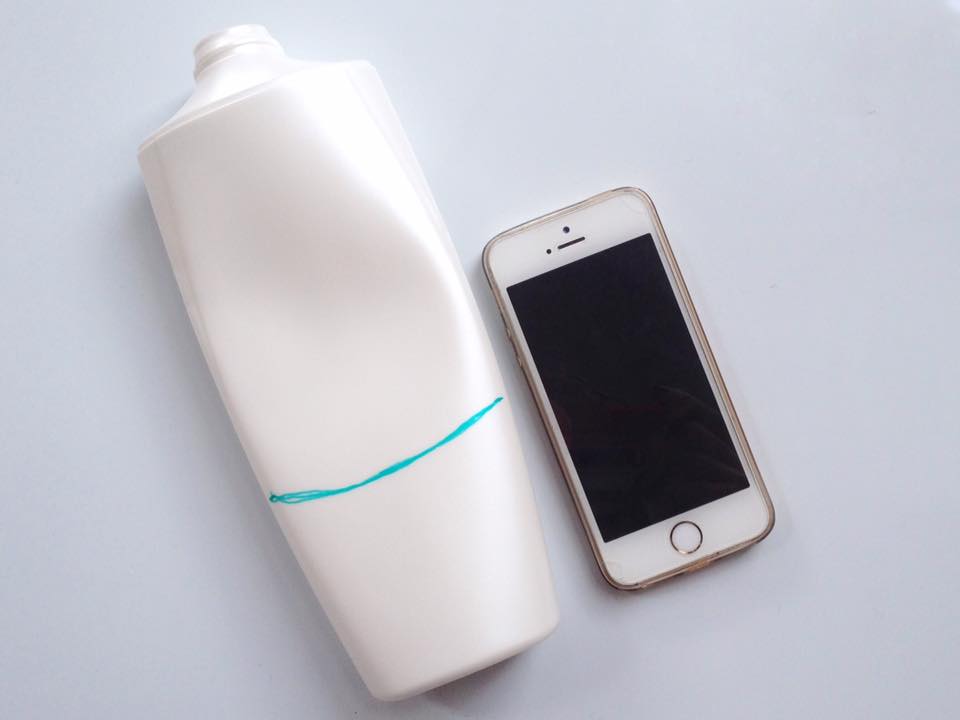 Measure your phone against the side of your soap bottle to get a guideline of how high you want the pocket to be. Draw a line across the front of the bottle.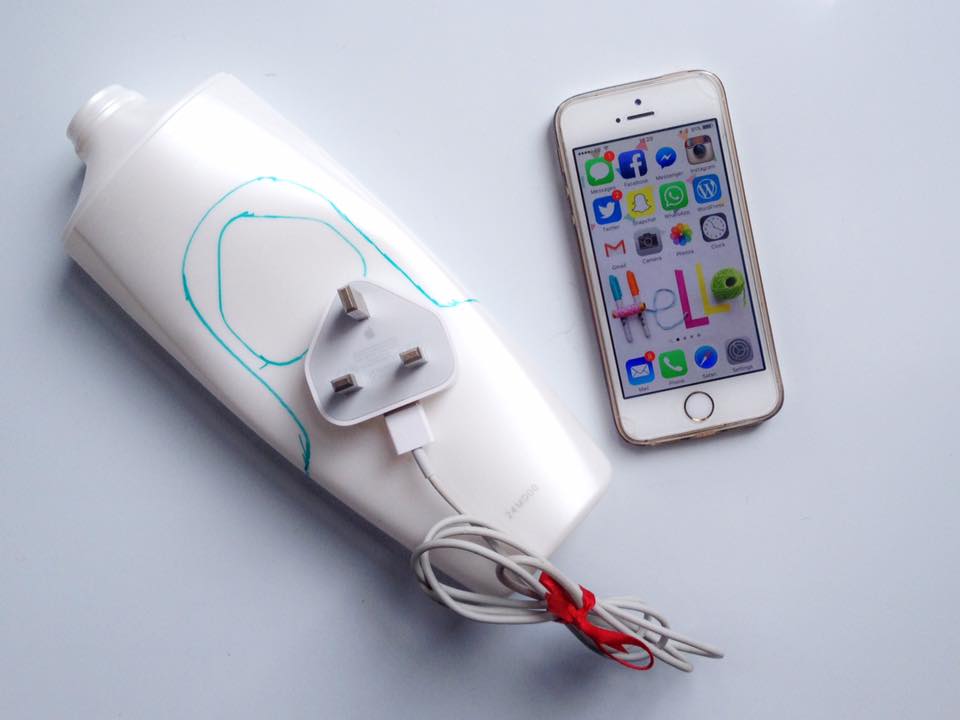 Then, use the plug on your phone charger as a guide of where the back panel needs to be, and draw around the plug so that you know where the hole will be positioned. Be careful not to smear marker pen all over the plug like I did…
Use a sharp craft knife to create a hole in the bottle then with a sharp pair of scissors cut out your template. TOP TIP- When you cut out the plug hole, allow a small amount of overlapping for the plug to catch on to, but not too small that the plug spikes touch the plastic…we don't want to cause any health and safety issues here, I have done my research to find that this is acceptable!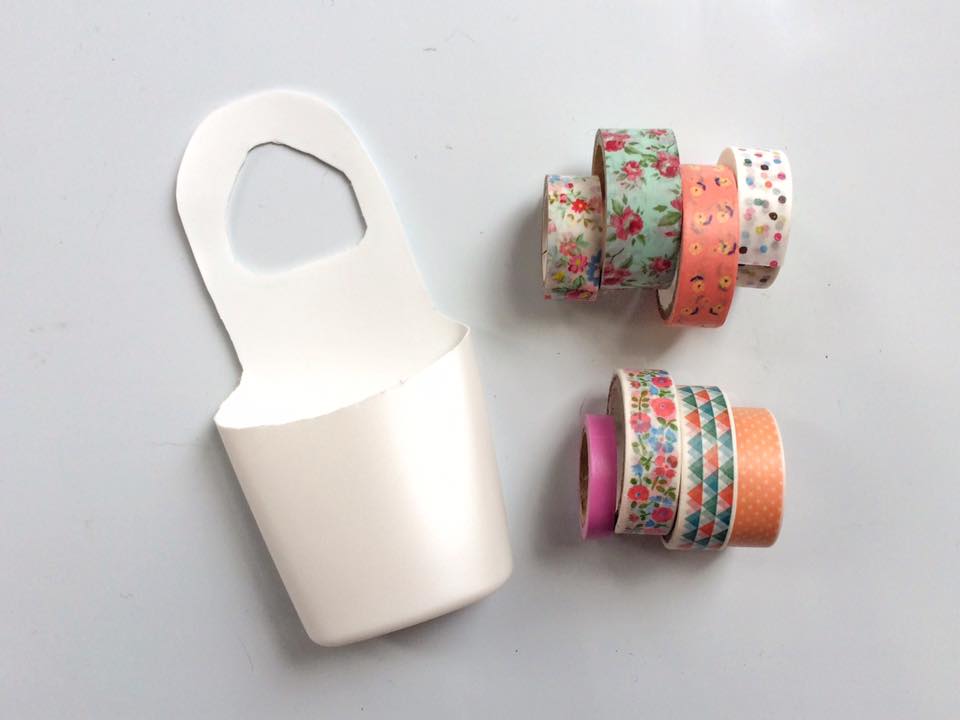 Now it's time to be creative and decorate!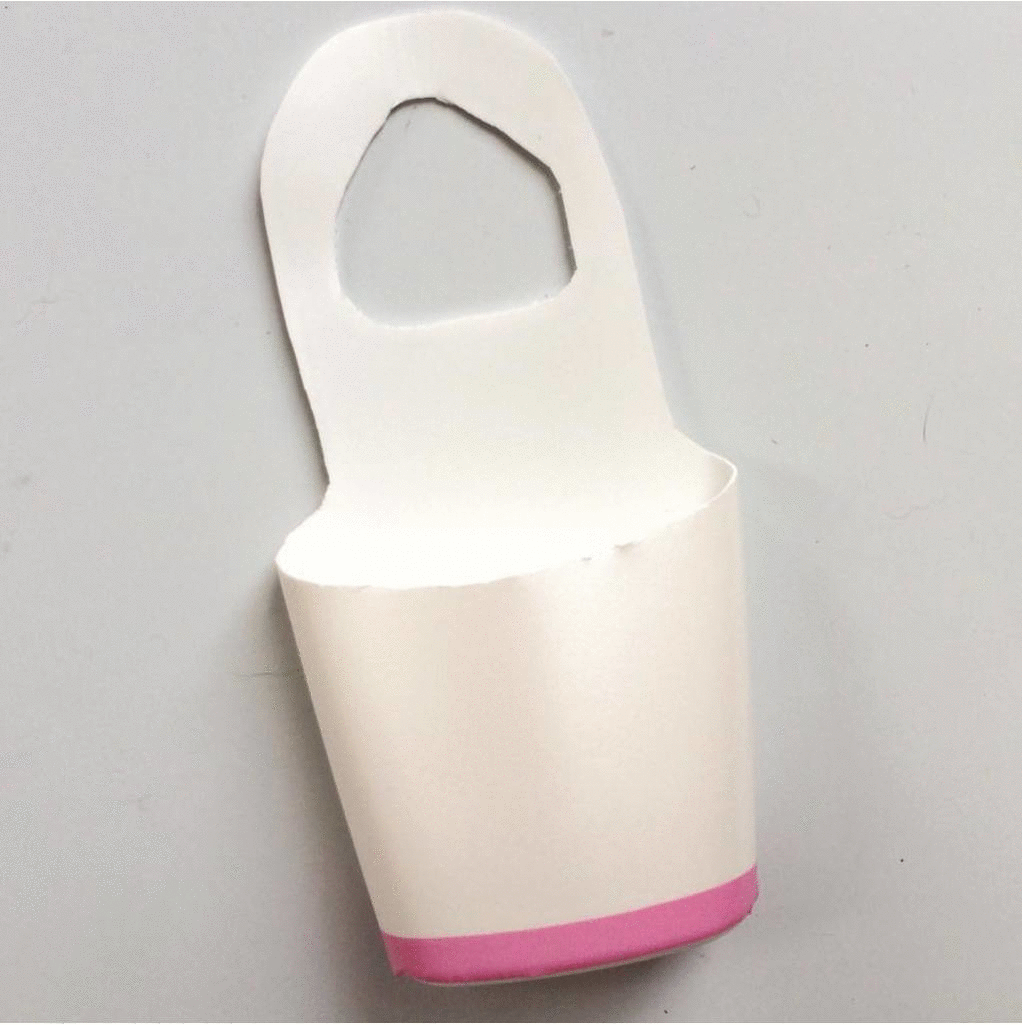 For a final touch I glued on a piece of ribbon around the brim of the pocket, an extra bit of decoration never hurt anyone!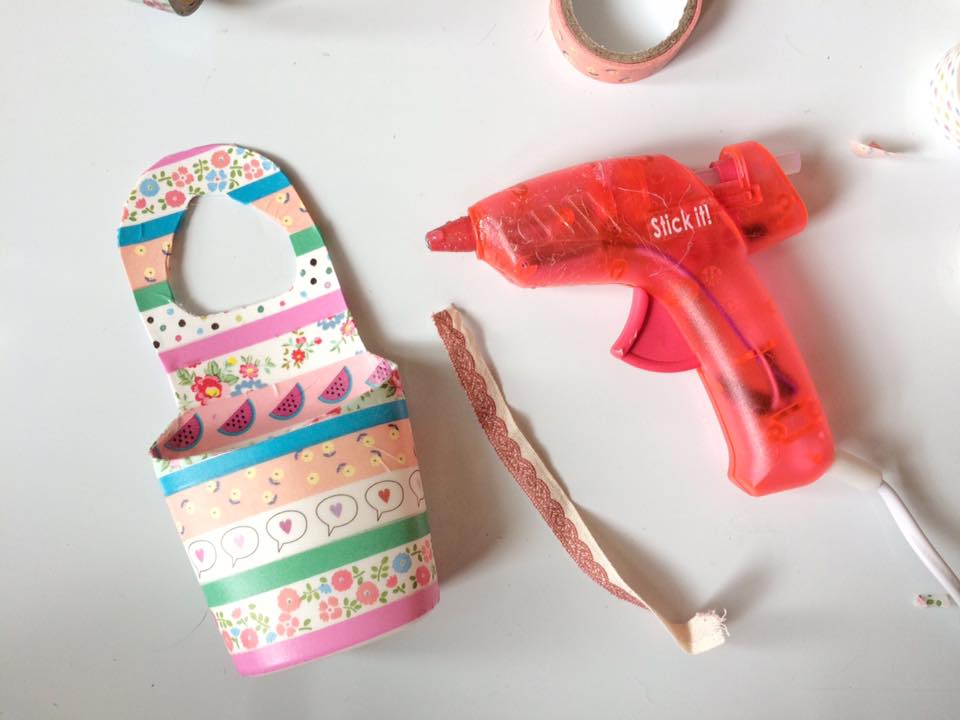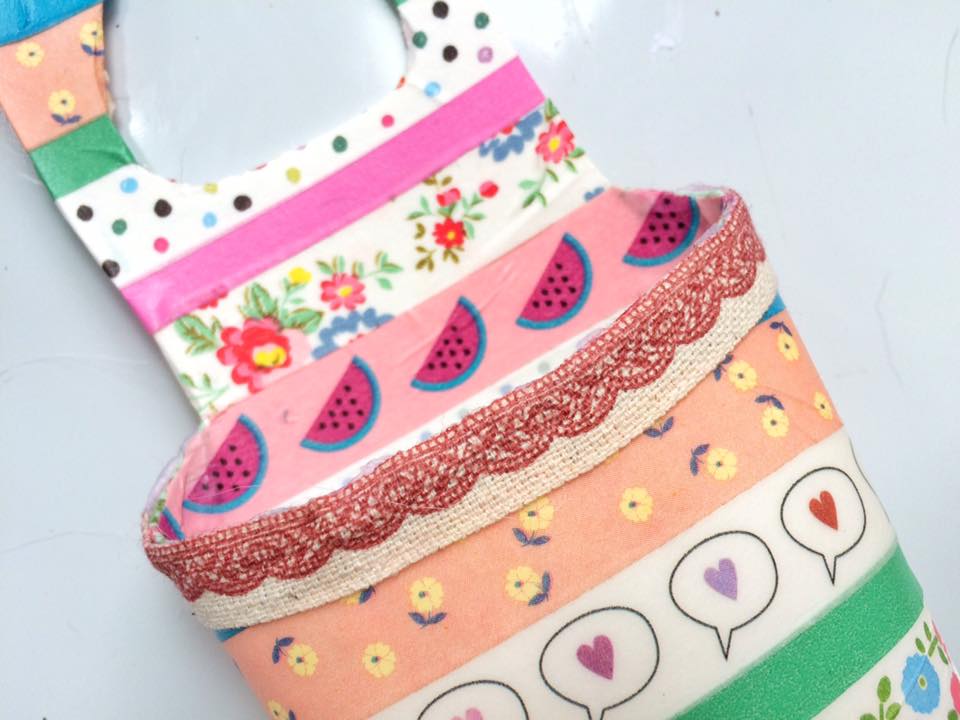 Bish, bash, bosh. One phone charger holder is now complete and looking rather dandy. A great way to re-cycle old soap bottles too!