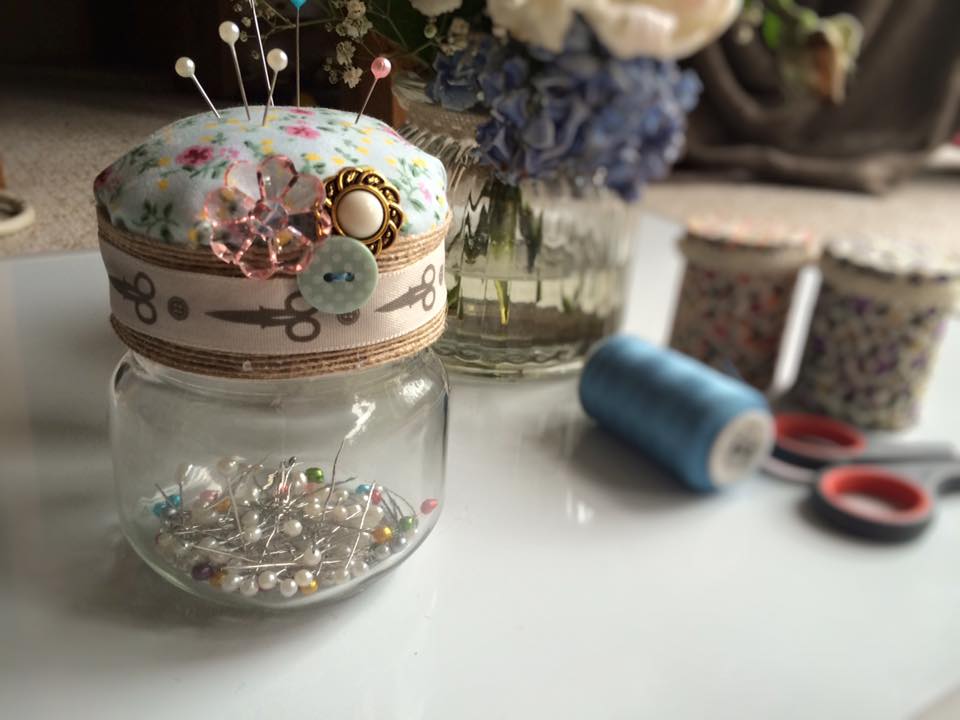 Now what's a better way of winding down and recovering from a stressful day at work? Well a craft session of course! Inspired by Pinterest posts and a need for a special place to keep my pins and needles together and out of harms way, I've used a selection of my spare bits and bobs including fabric scraps and a lonely Kilner Jar and created a perfect pin tin with a cushion for a top!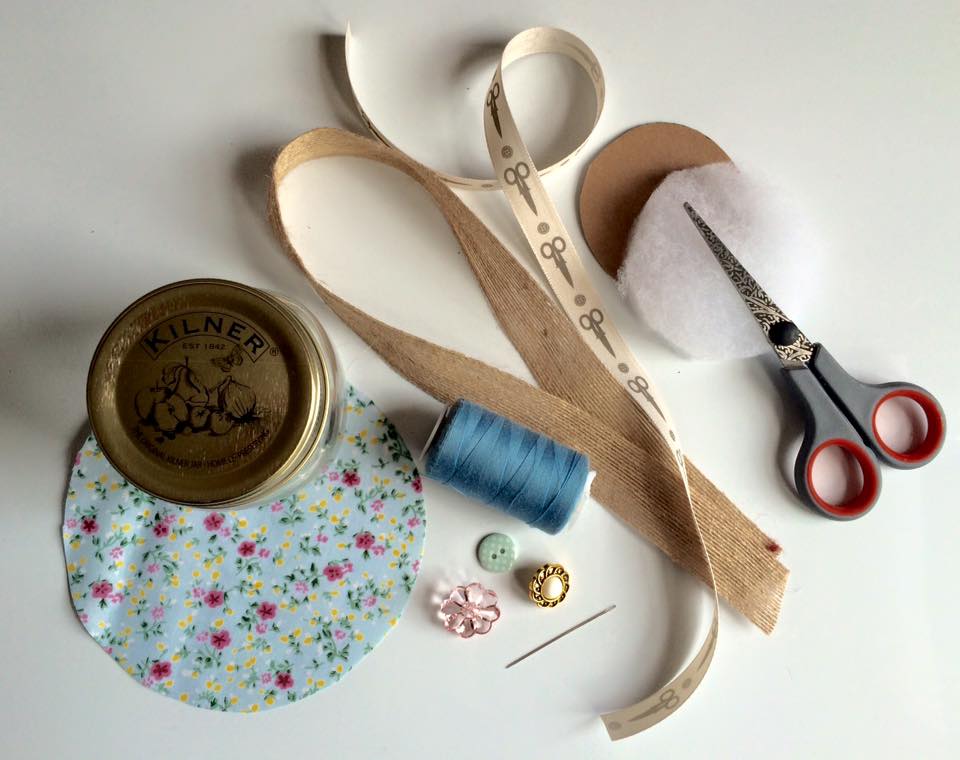 Keeping things nice and simple, here's a list of what's needed for this nifty make!
Small Kilner Jar
Fabric
Scissors
Needle and Thread
Ribbons of your choice
Fabric Wadding
Decorative Accessories
Circular piece of Card
To start with I measured out all of my pieces of wadding, floral fabric and card, I allowed an extra inch around the edge of the fabric for poofy-ness!
With the wadding, I used three layers of circular shapes in different sizes, stuffing would also be ideal for this crafty make!
Sew around the edge of your fabric piece leaving 2cm gap and place the wadding in the middle. Start to pull on the thread gently, easing it around so that it gathers around the wadding evenly.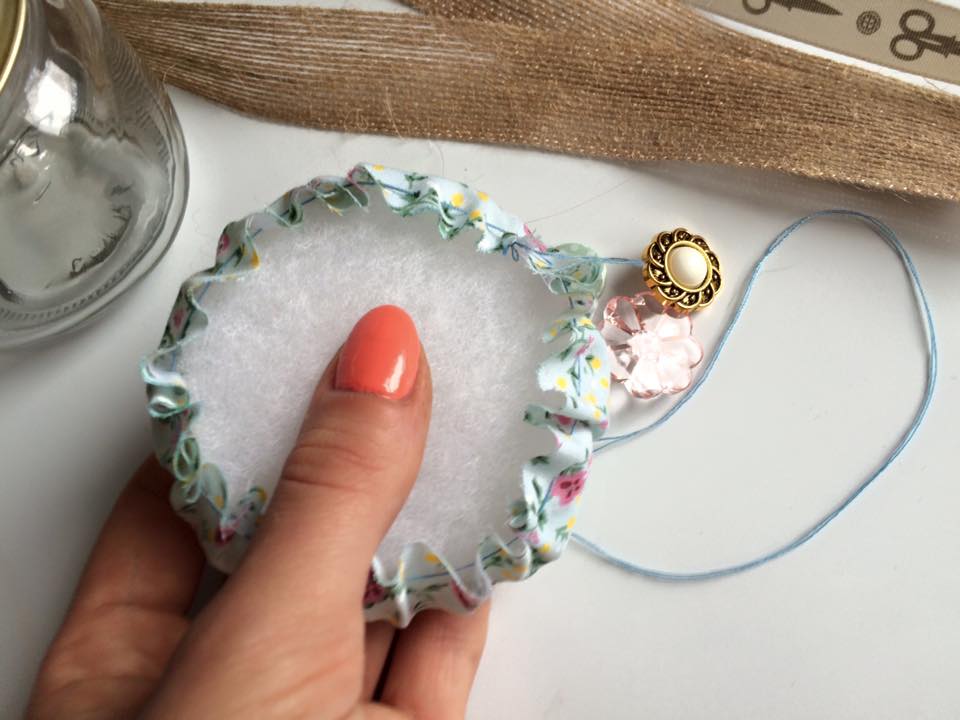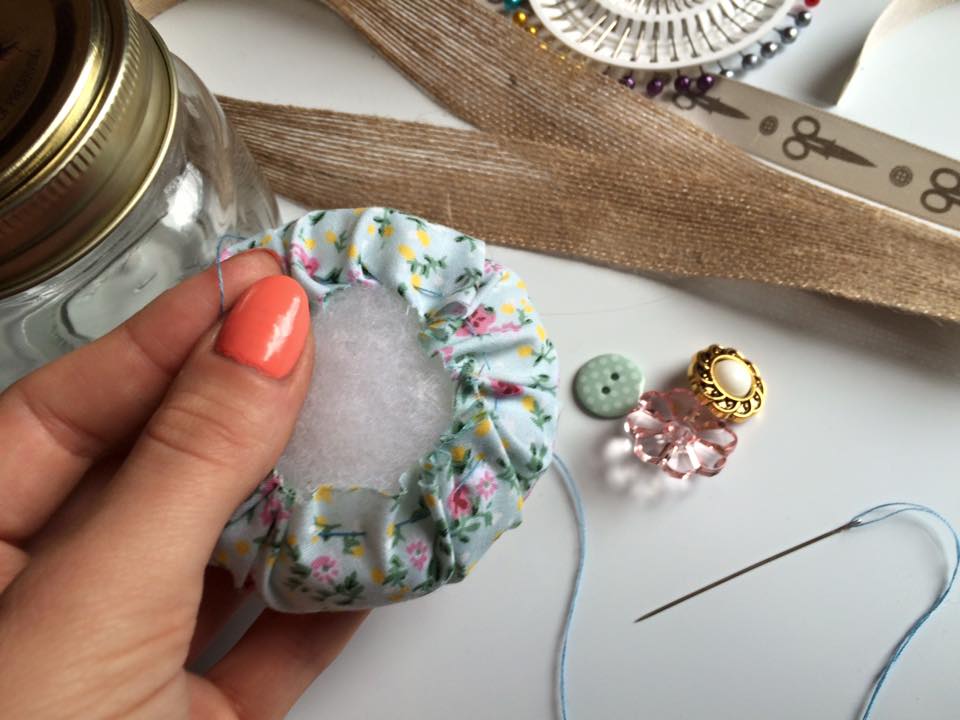 Once in position secure the thread with a double knot.
Attach your piece of card under your cushion and secure to the Lid of the Kilner Jar- for this I used my handy glue gun!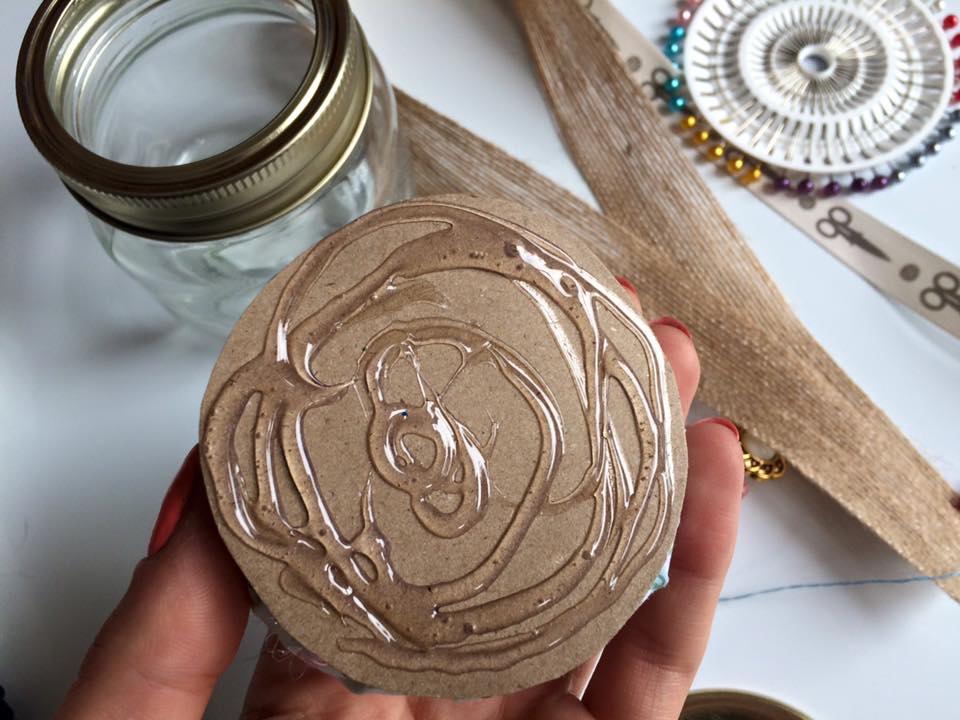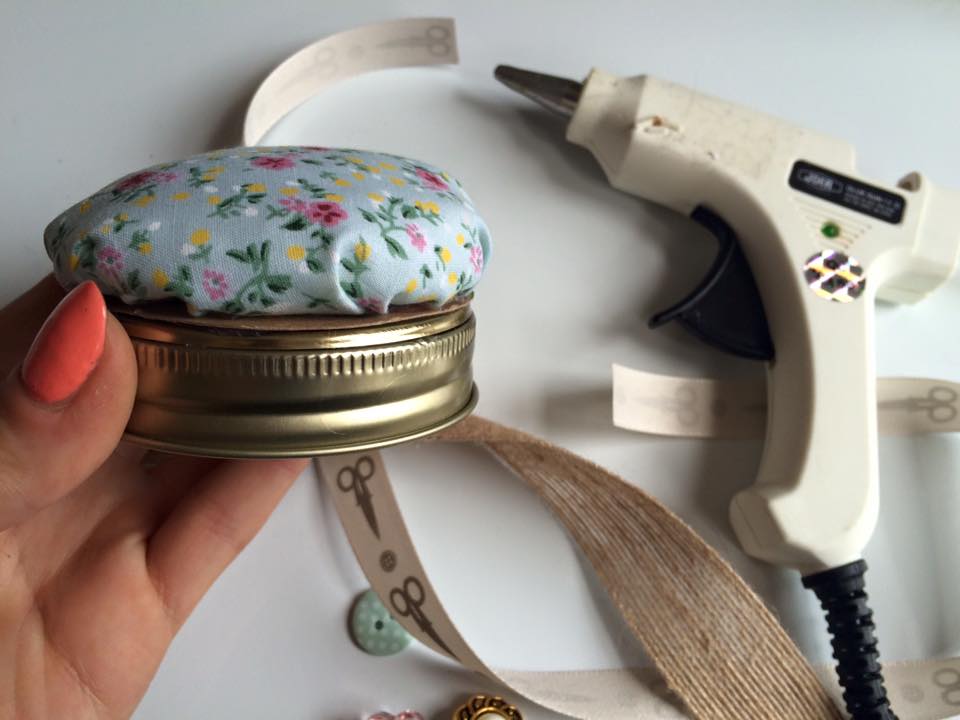 Now it's time to make it pretty! For my jar I used 2 different types of ribbon, one piece of brown hessian layered with a cute scissor patterned ribbon that I bought from The Fabric Shop in Worthing which I thought was ideal for the job!
Stick down the first ribbon with a glue gun (or strong craft glue) Then sew/glue on your top ribbon.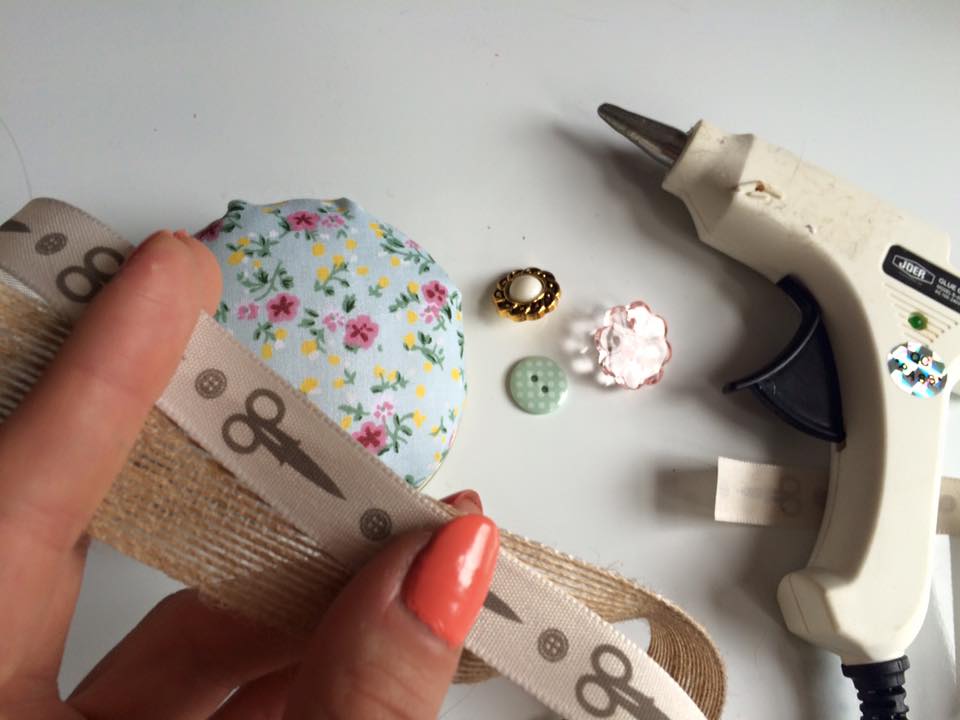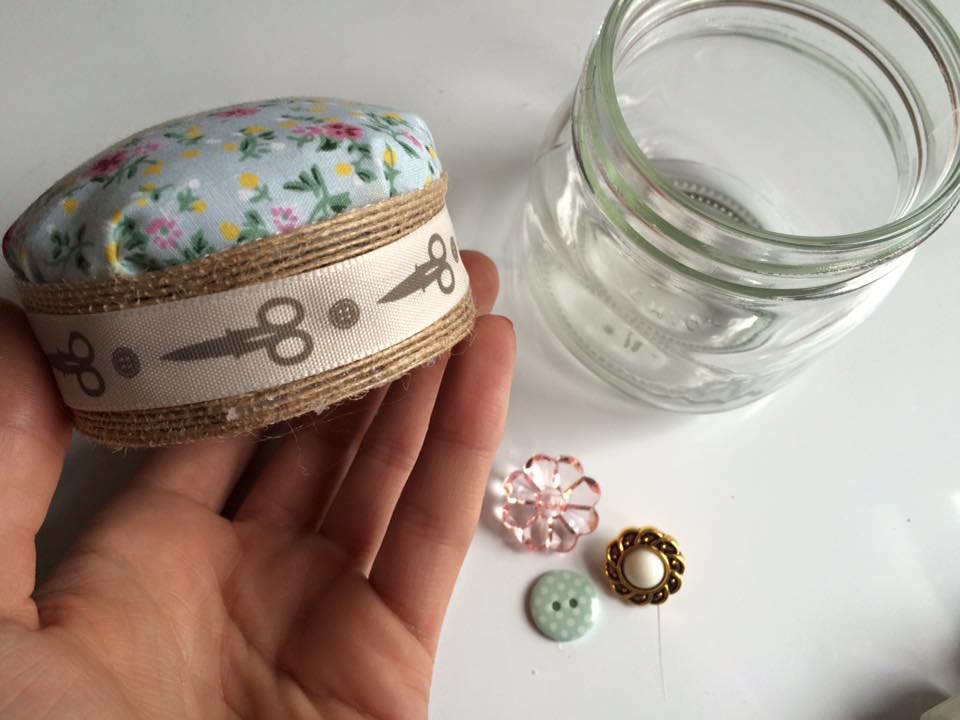 It goes without saying that the possibilities are endless with the accessories, ribbon and fabric that you chose to use but make it your own! Go wild! I found this gorgeous assortment of buttons once again from The Fabric Shop and thought they matched perfectly!
Sew on your decorations in the position they look most sexy in!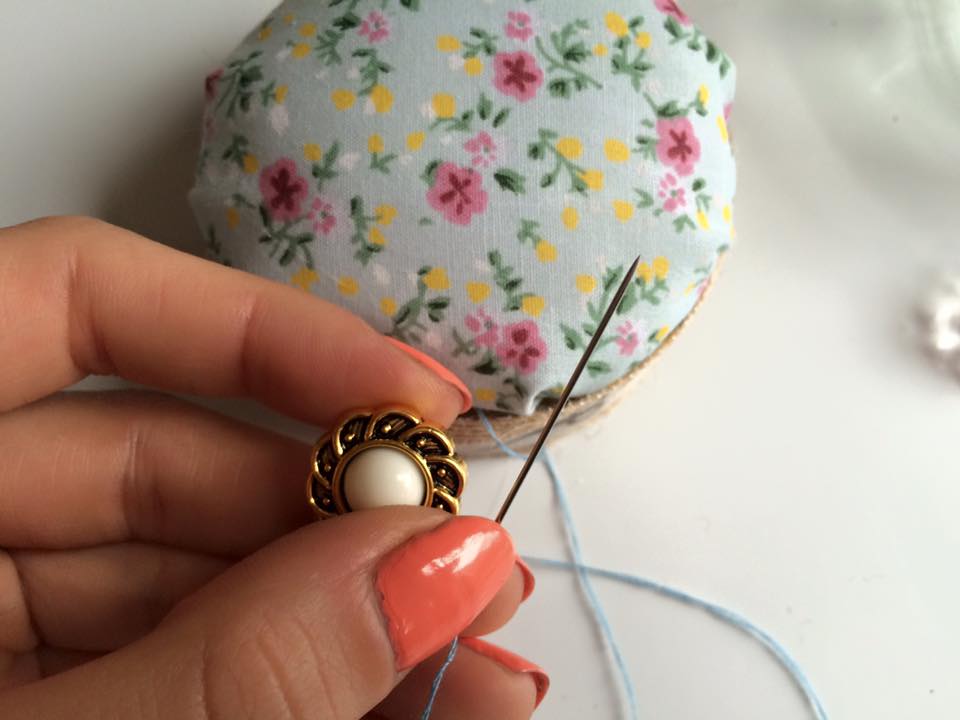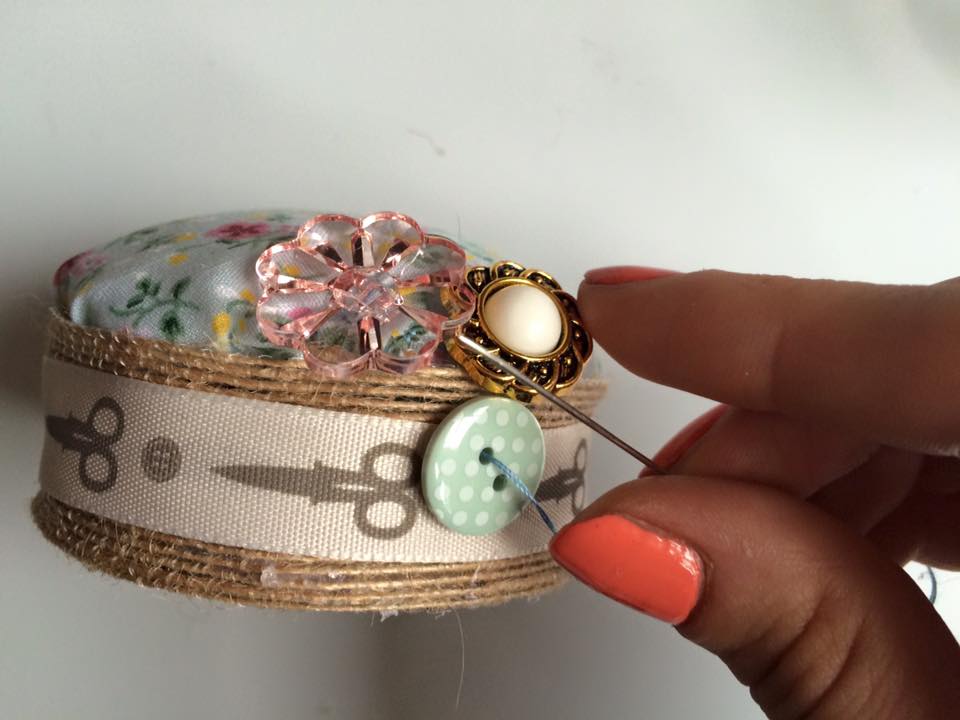 Now all that's left to do is fill up your jar with pins and admire it from afar!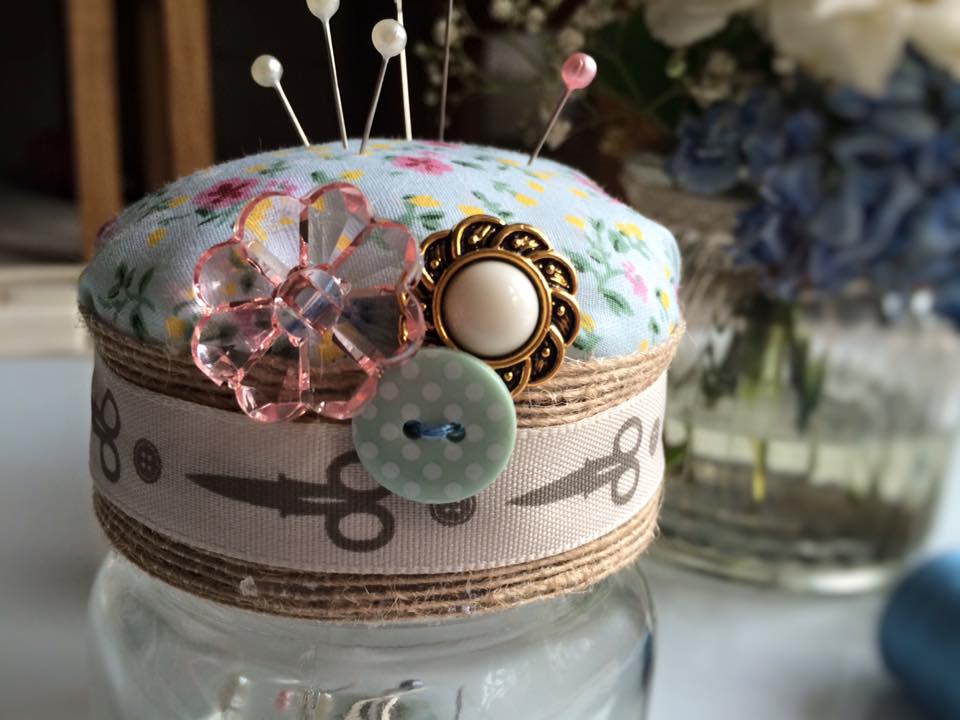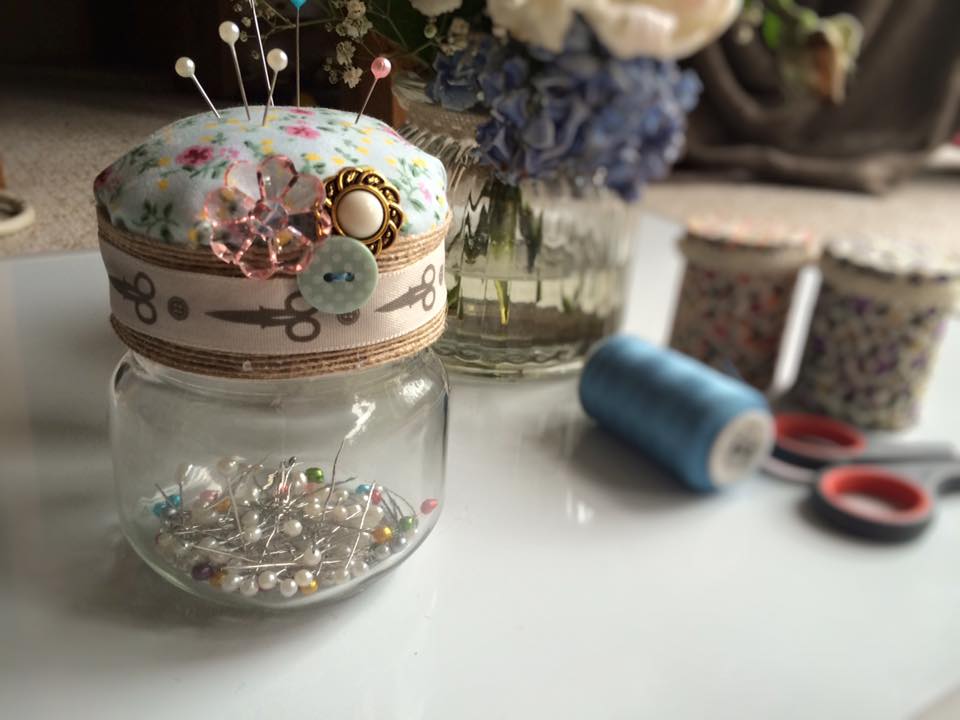 Cute huh?