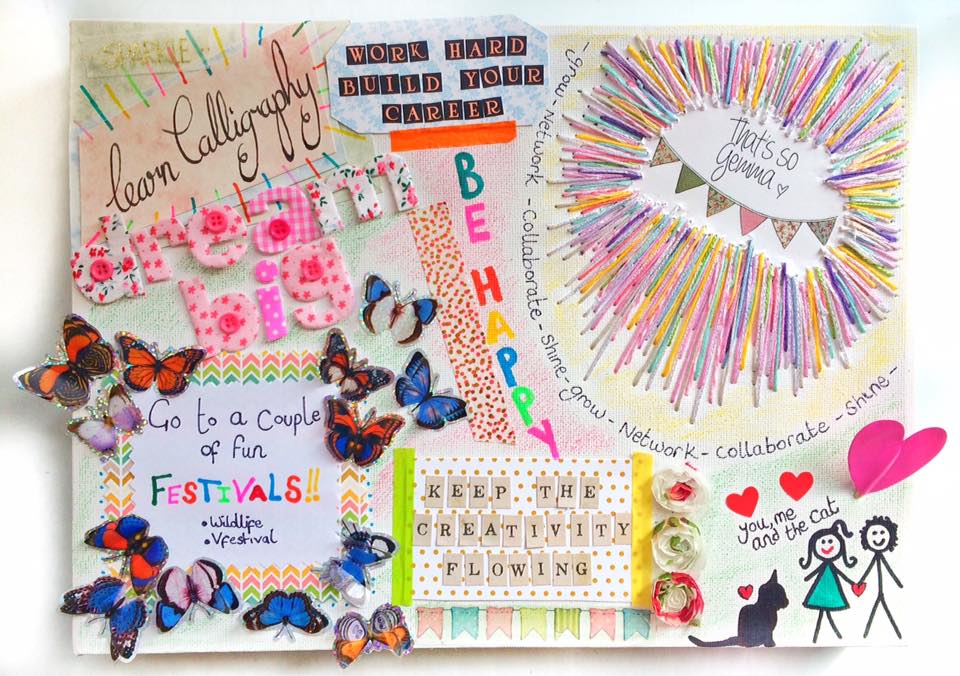 Over the past few days I've been enjoying myself by creating a mood board of goals I want to achieve throughout the year of 2016. Following my last post I think now is the perfect time to put it out to the universe and say HELLO to new opportunities! Mood boards are so much fun to make and they're pretty much a fancy creative 'to do' list, so if you're a huge fan of bullet pointing your daily life, goals and targets then this craft is definitely for you!
All you simply need to make a mood board is a small canvas and a creative mind. That is it! Jazz it up with stickers, drawings, writing and of course your goals and ambitions that you wish to achieve. Putting things on paper (or in this case a canvas) can physcologically make you more aware and determined to achieve what you desire, and if you're ever having a down day it's the perfect reminder hanging on your wall of what is really YOU.
My main ambition for the year is to further expand and push That's so Gemma by networking and collaborating with other like-minded people. On my mood board I decided to make this a feature point and stitched on lots of different coloured embroidery thread around my business card to look as though it's expanding, i'm actually quite lucky that it didn't break the canvas!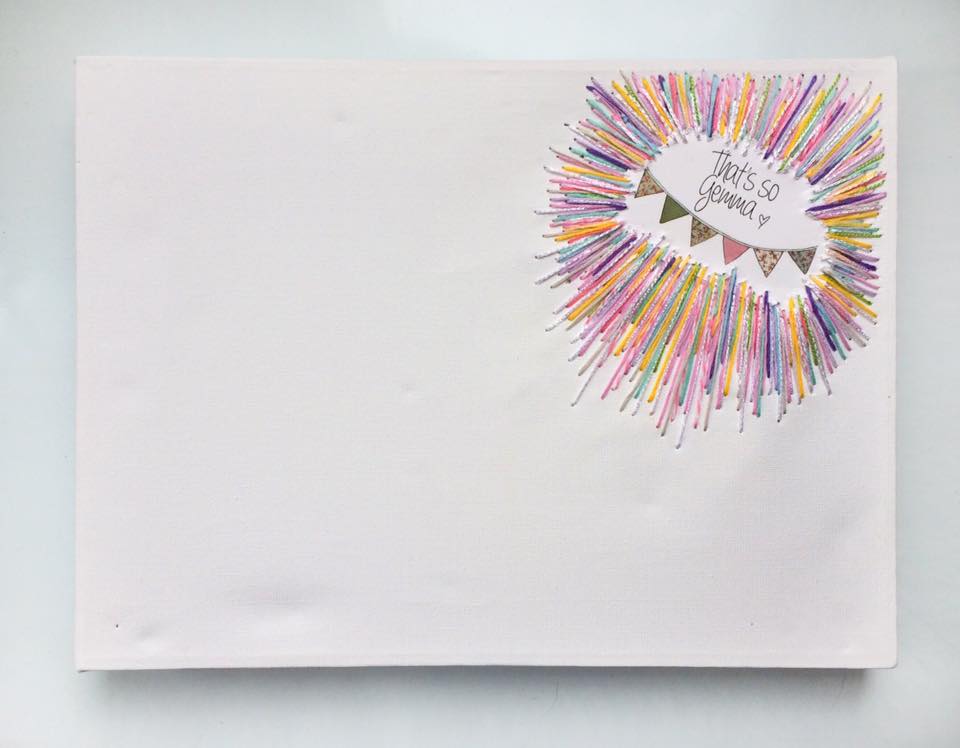 After that I channeled the other matters of family, career and social life and pieced it all together on the canvas. It may seem tough to fit it all in one small platform but that's the fun of it, it's a great way of scrap-booking your dreams all in one.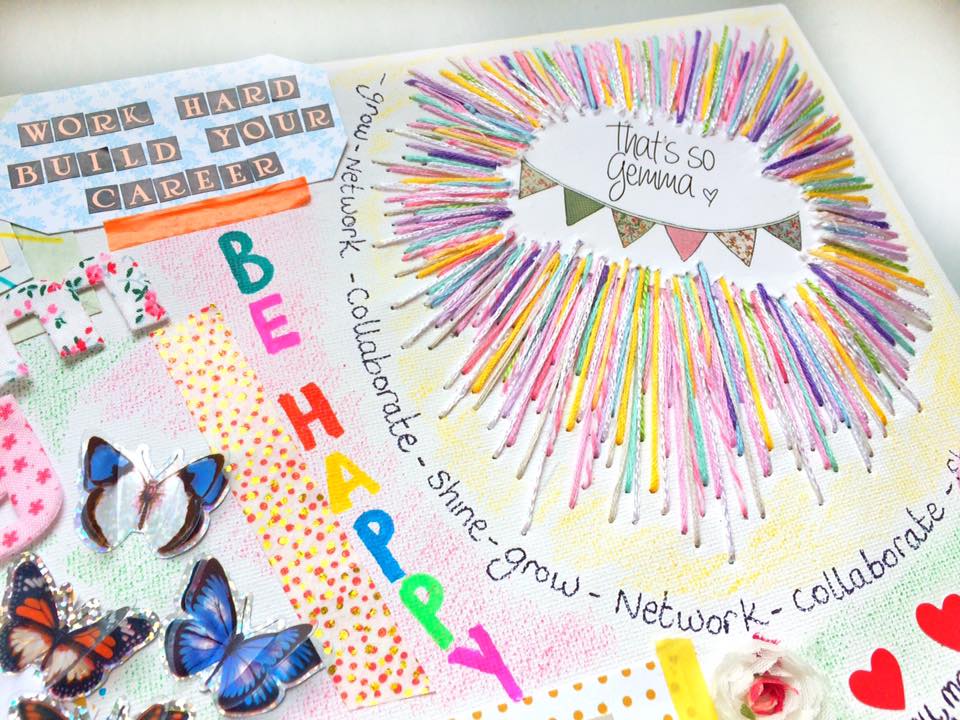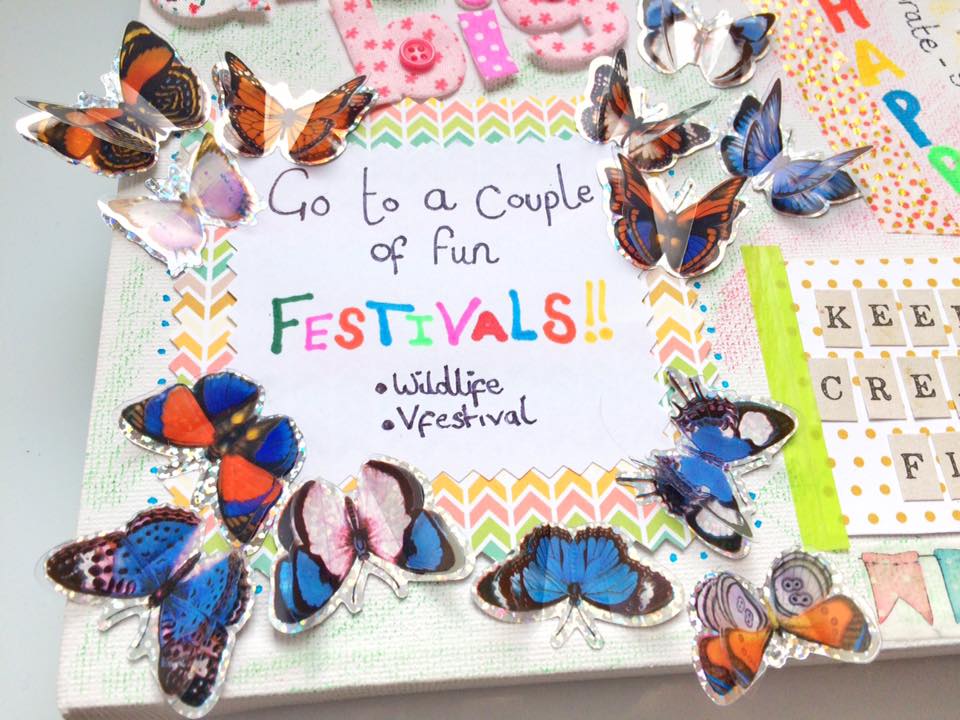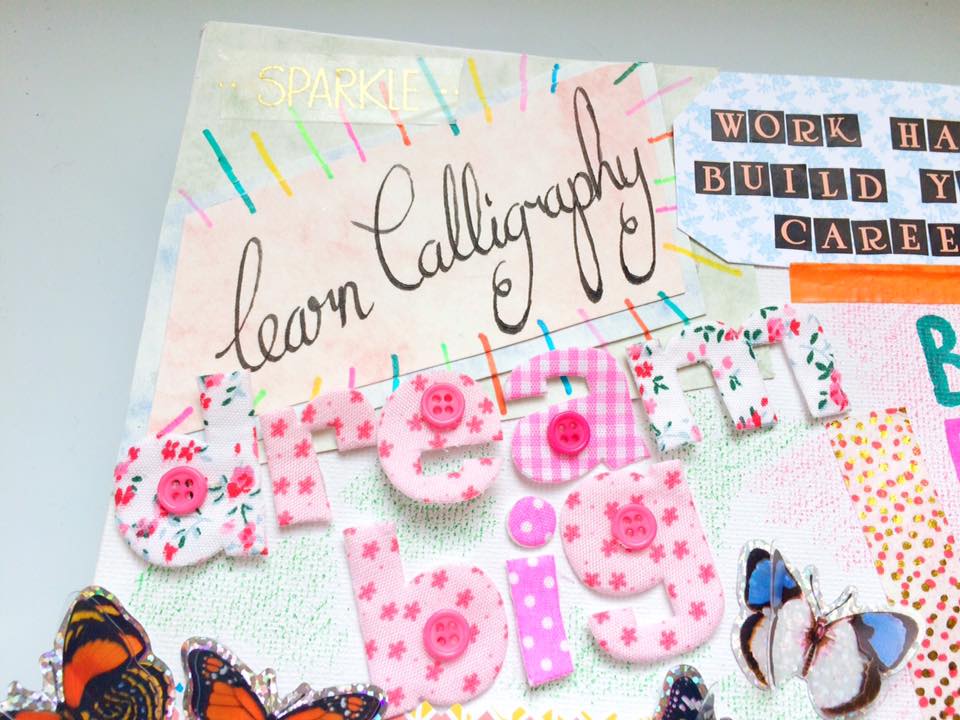 This craft really does give you the chance to make it your own. You can include any hobbies or sports to wish to begin, fitness goals, artistic challenges, events/places you want to go to…no matter how big or small the ambition is, write it down. Use your canvas as a way of documenting your bucket list for the year. Be imaginative and creative! And of course, send me a photo of your final result because I would LOVE to see your creations… get in touch here.
Happy crafting!