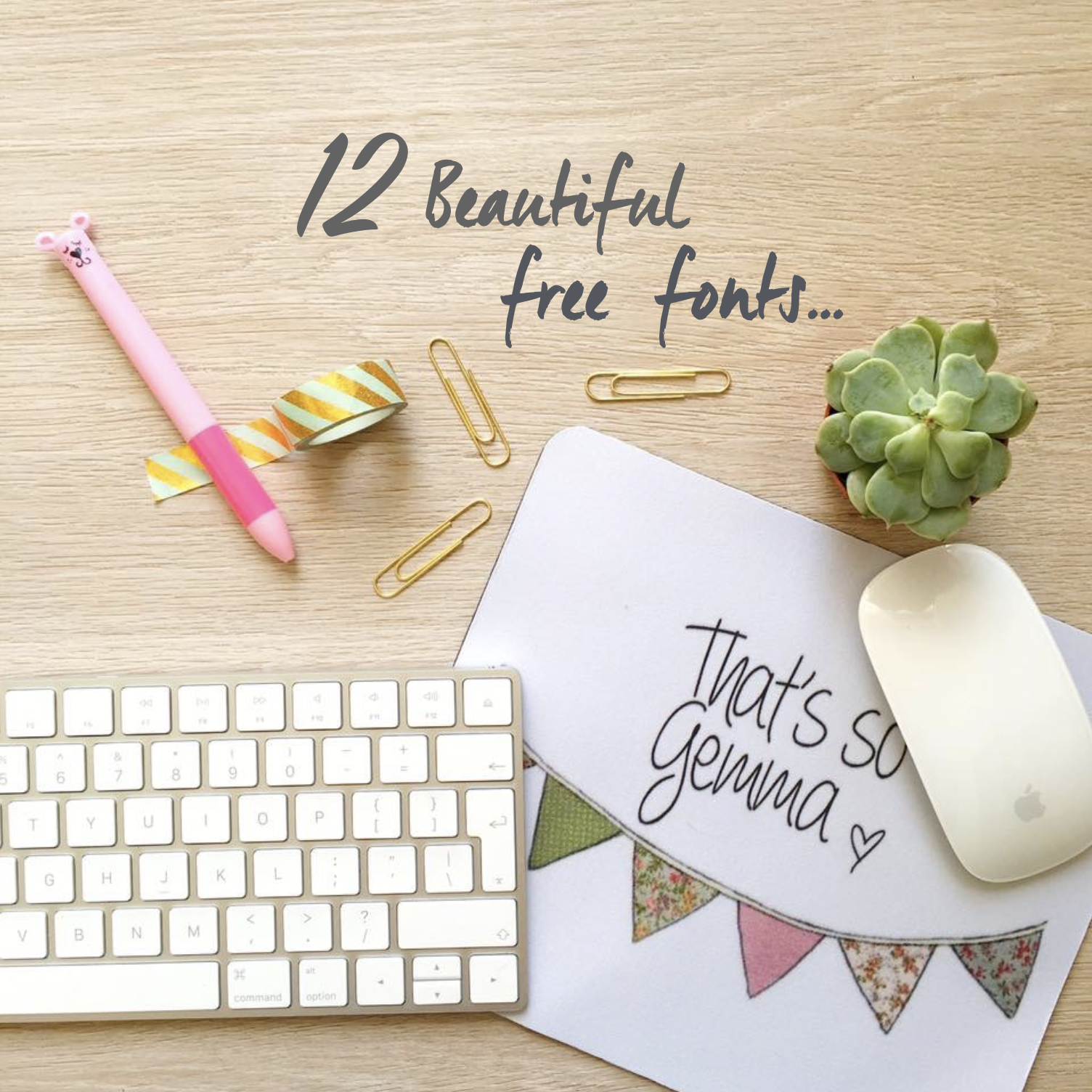 I've been meaning to write this post for a while now as I've had so many people asking me where to find good fonts! Brush script fonts and Calligraphy fonts are something I am constantly downloading and I regularly use them to jazz up a photo image. For some reason brush fonts seem to make such a great impact on any image, giving a hand drawn effect with a little bit of elegance. These fonts are perfect for adding text to Instagram images, adding eye-catchy headers and for creating your own prints/lists or calendars to hang on your wall… Trust me, I've done it!
Below I've listed some of my favourite fonts and tracked down the links so that you can easily access them with just one click… And the best thing about it is that they are FREE!
Enjoy!
---
1. Sophia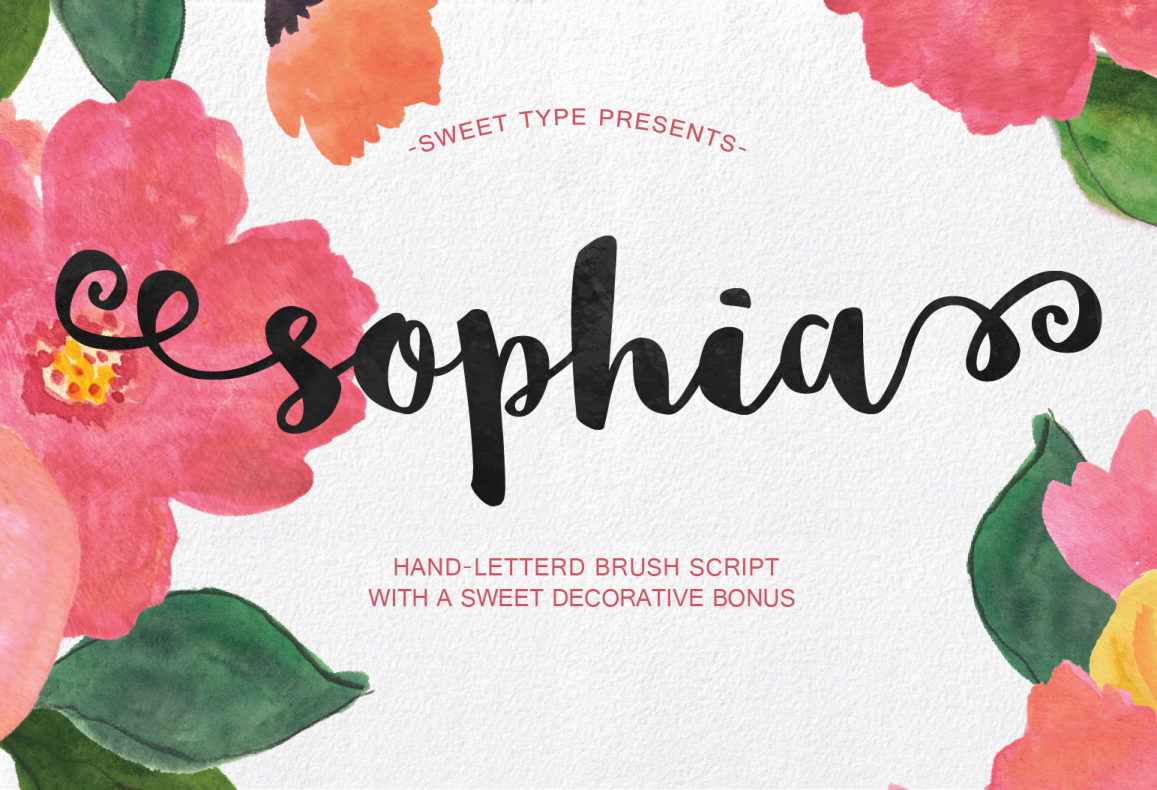 Here comes the fresh free font Sophia, a handlettered script font made by the super-talented Emily Spadoni. This font is sweet, saucy, and a little shabby. A new hand-lettered brush style typeface. Mats-Peter Forss made the "Never Stop Believing" poster with this font! Isn't this font amazing!?
Download Sophia from Dafont here
---
2. Aroha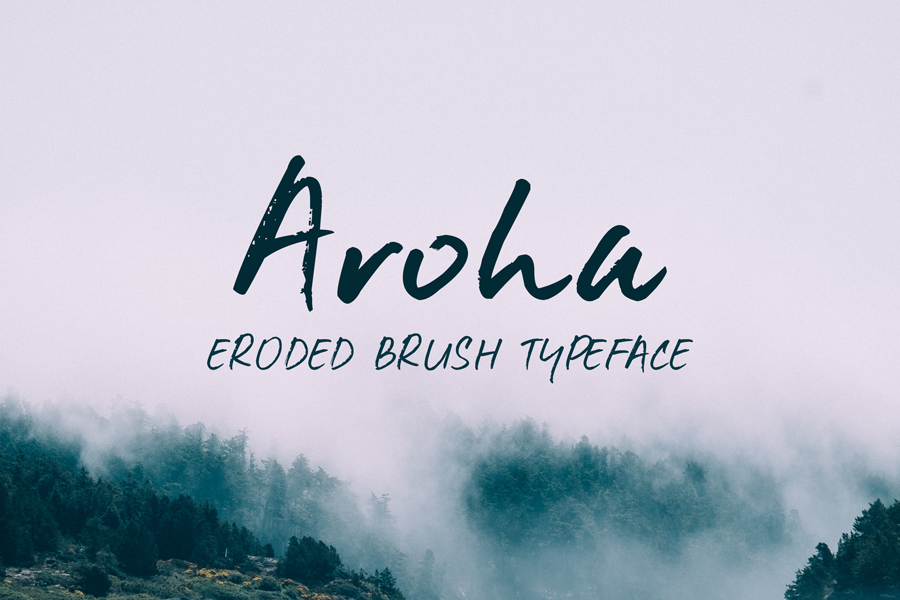 Aroha is a natural eroded brush typeface which is perfect for display and heading. This perfectly imperfect brush-lettering free font is great to give personal touches to your design.
Download Aroha from Dafont here
---
3. Just Believe
"Just Believe" is a hand-made font, which comes with upper and lowercase characters, basic punctuation and numbers. You will get "Just Believe" font and "Just Believe Caps" in .ttf and .otf file formats.
Just Believe is available for download from Dafont here
---
4. Bakery
Download Bakery from Dafont  Here
---
5. Gradies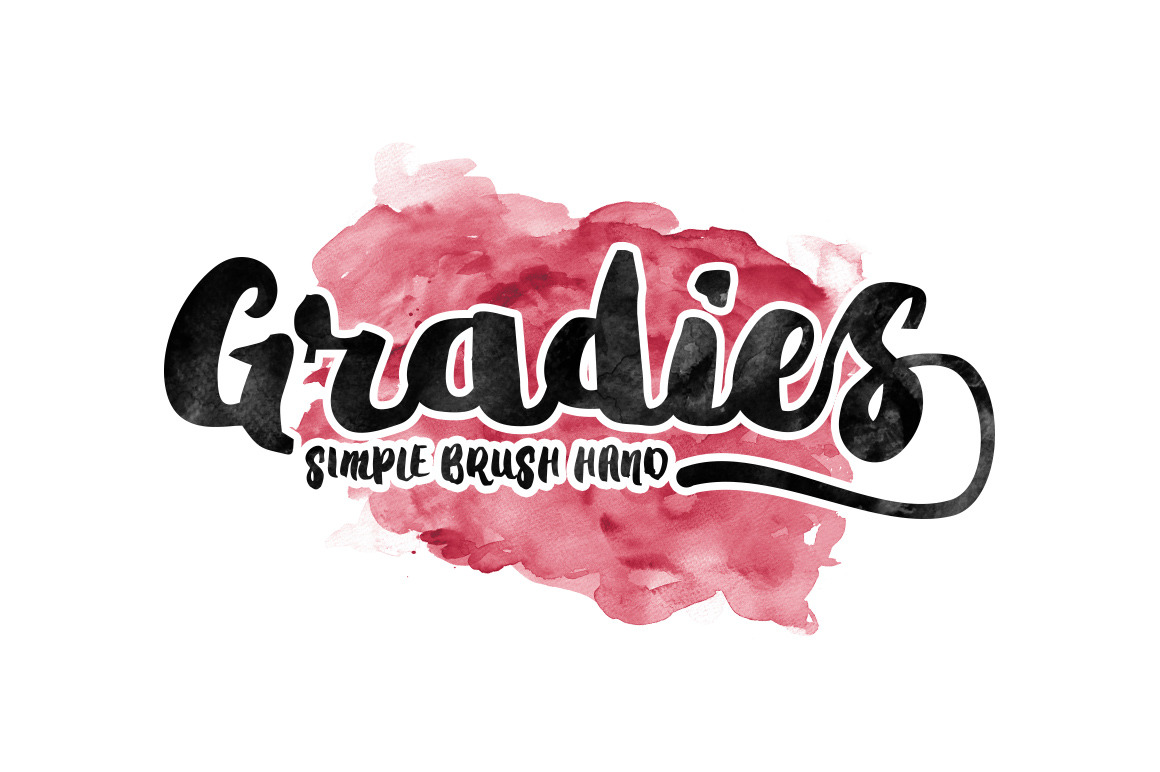 'Gradies-Brush a new fresh & modern Brush script with a sweet calligraphy-style, decorative characters and a dancing baseline! So beautiful on invitation like greeting cards, branding materials, business cards, quotes, posters, and more!'
Free download from Dafont here!
---
6. Sunbreath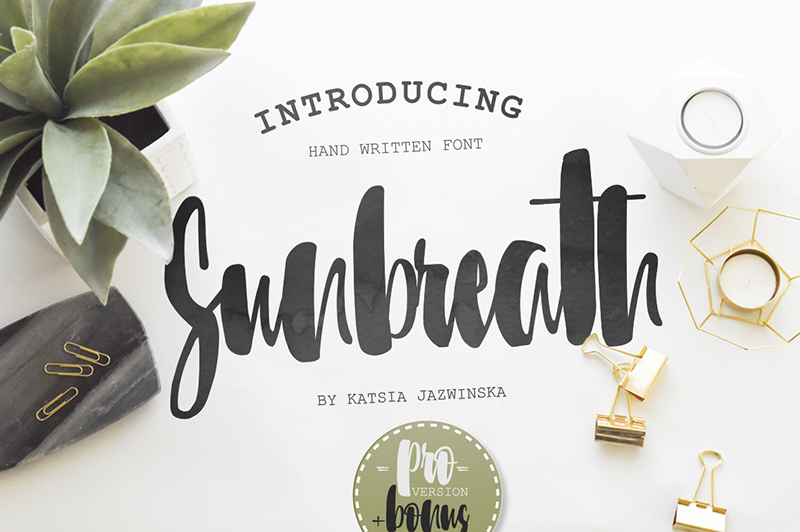 Sunbreath is a handmade brush font. It's definitive strokes make a solid statement that means business!
Download Sunbreath here 
---
7. Selima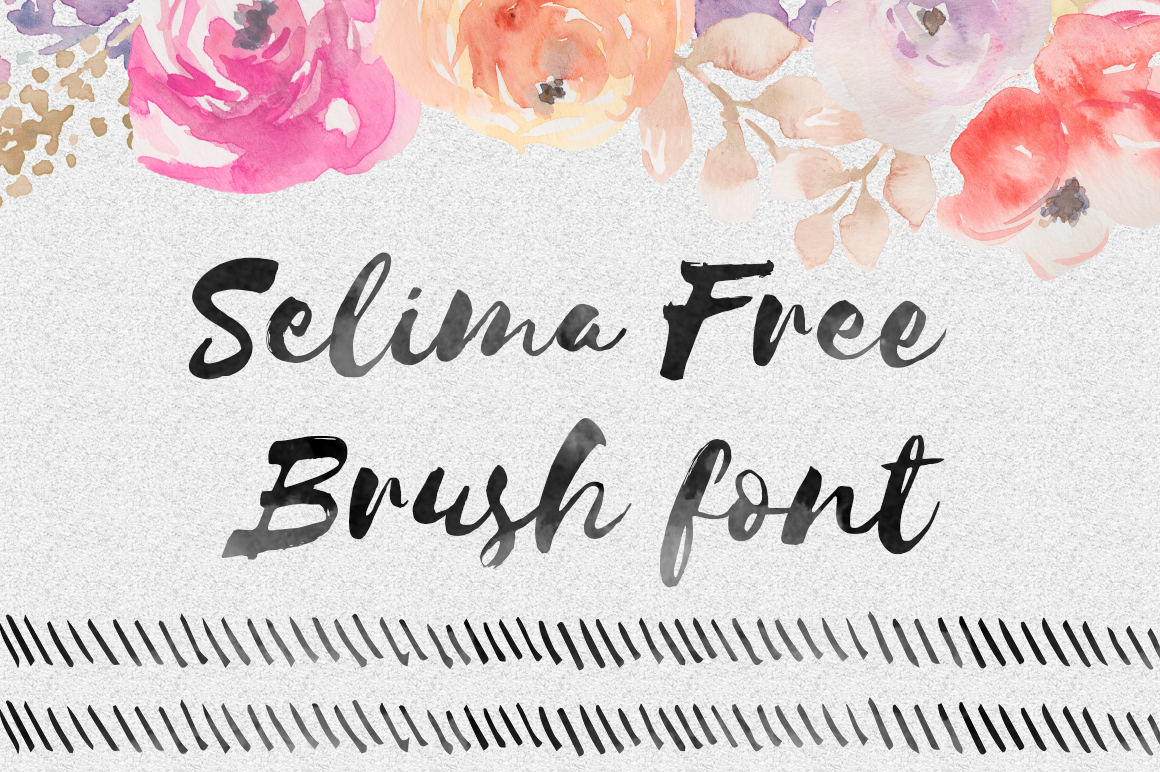 Selima is a brush-lettered script font designed by Indonesian-based design studio Jroh Creative. The brush font features beautiful irregular shapes and baseline and it is perfect for eye-catching messages and great to put some personal touches on your design.
Free download here on Behance
---
8. Angeline Vintage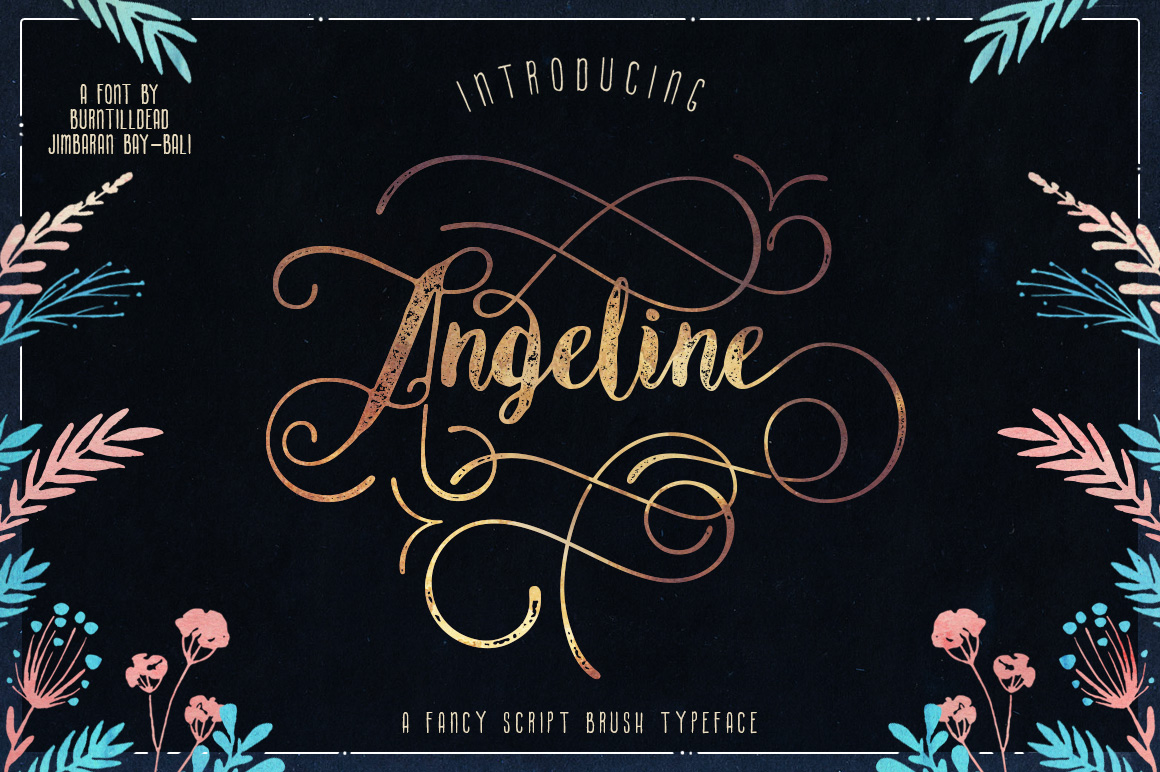 Introducing Angeline, A beautiful classic brush script font.
Download here from 1001 fonts
---
9. Andrea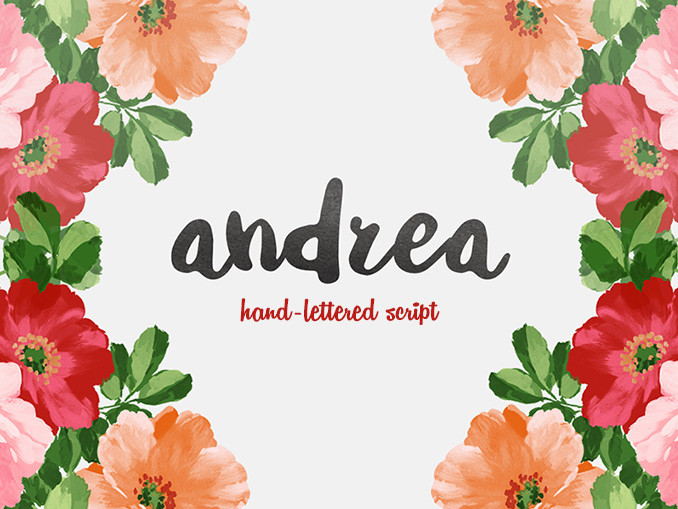 Andrea Script is a beautiful hand-drawn font carefully crafted with love and expertise! Create stunning fashion, apparel, stationery, magazines, films, and marketing with ease!
Download from PixelBuddha here 
---
10. Roomfer
Present Roomfer font bold handwriting style brush. unique case characters, fun and different fonts, particularly suitable for designs that have a concept of relaxed and not so serious.
Download free from Dafont here
---
11. Valencia Sans
Valencia made with fully handmade, sketches, rough, natural, with two types of scripts and irregular fonts that can assist you in making something different, unique. This font can be used as posters , greeting cards , magazine, Film title, apparel, logos, book cover.
Download this font free here
---
12. Debby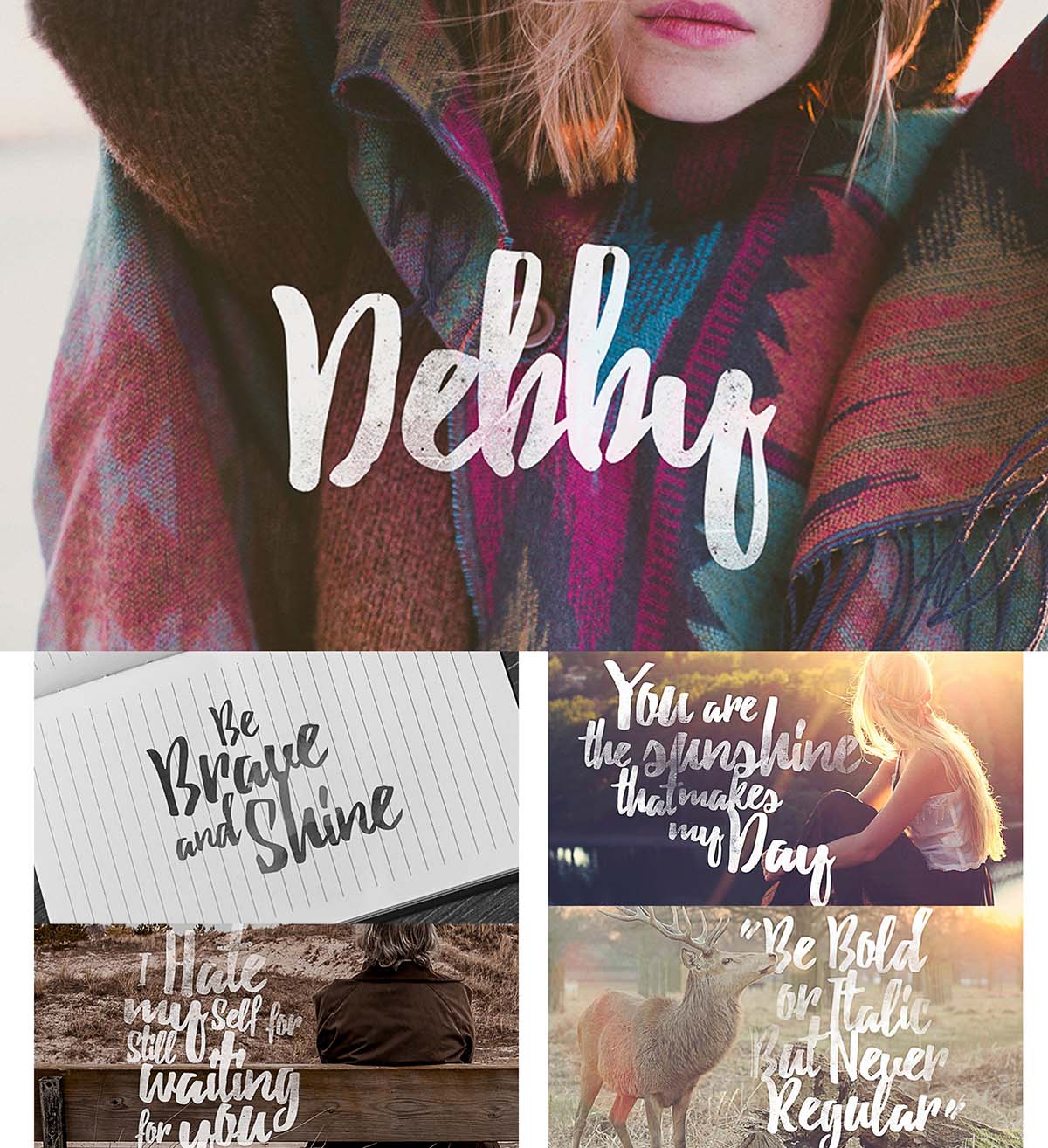 Debby is a hand-drawn brush typeface to make your works looks natural. It designed to feel personal and imperfect; the irregular bouncy characters and the rough shapes speaks by itself. You can use it for anything from wedding invitation, quote poster, logo, greeting cards, etc.
Free download from Behance here
---
All links are found from the following websites; Dafont, PixelBuddha, Behance and 1001 Fonts .
Credit where credit is due… These websites are pretty awesome!
You're welcome!