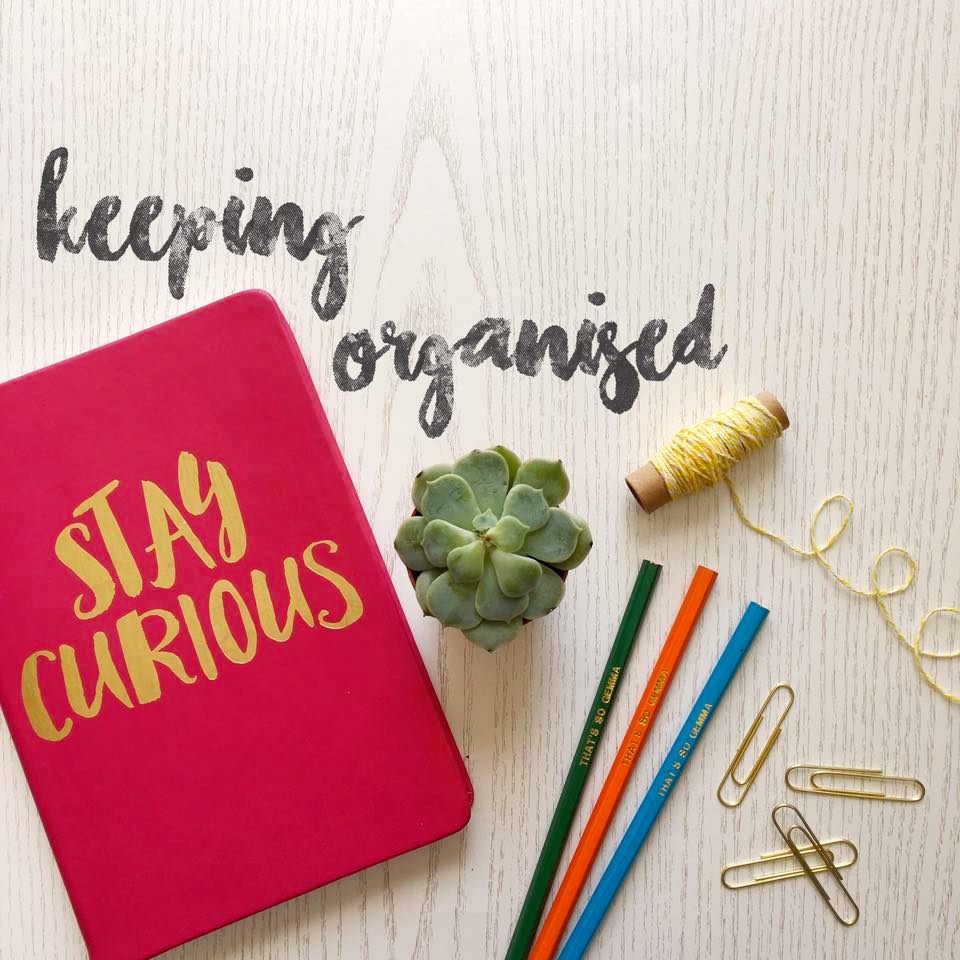 Woohoo, I'm actually very excited to write this blog post because it covers a topic that I am very much passionate about (incase y'all haven't already guessed), STATIONERY. Since taking the leap in to the land of freelance at the end of June I have been making it my priority to keep in control and stay on top of all my work by jotting down jobs, finances and projects in a variety of different notebooks and journals. Everyone keeps preaching to me about how good certain apps are for the iPhone and iMac, but if you know me well enough by now, then you'll understand that I am not one to settle for a digital spreadsheet…Give me a pretty patterned notebook covered in gold foil or a planner kit with pocket sections and I'll love you forever. Sorry smartphones, you've got competition.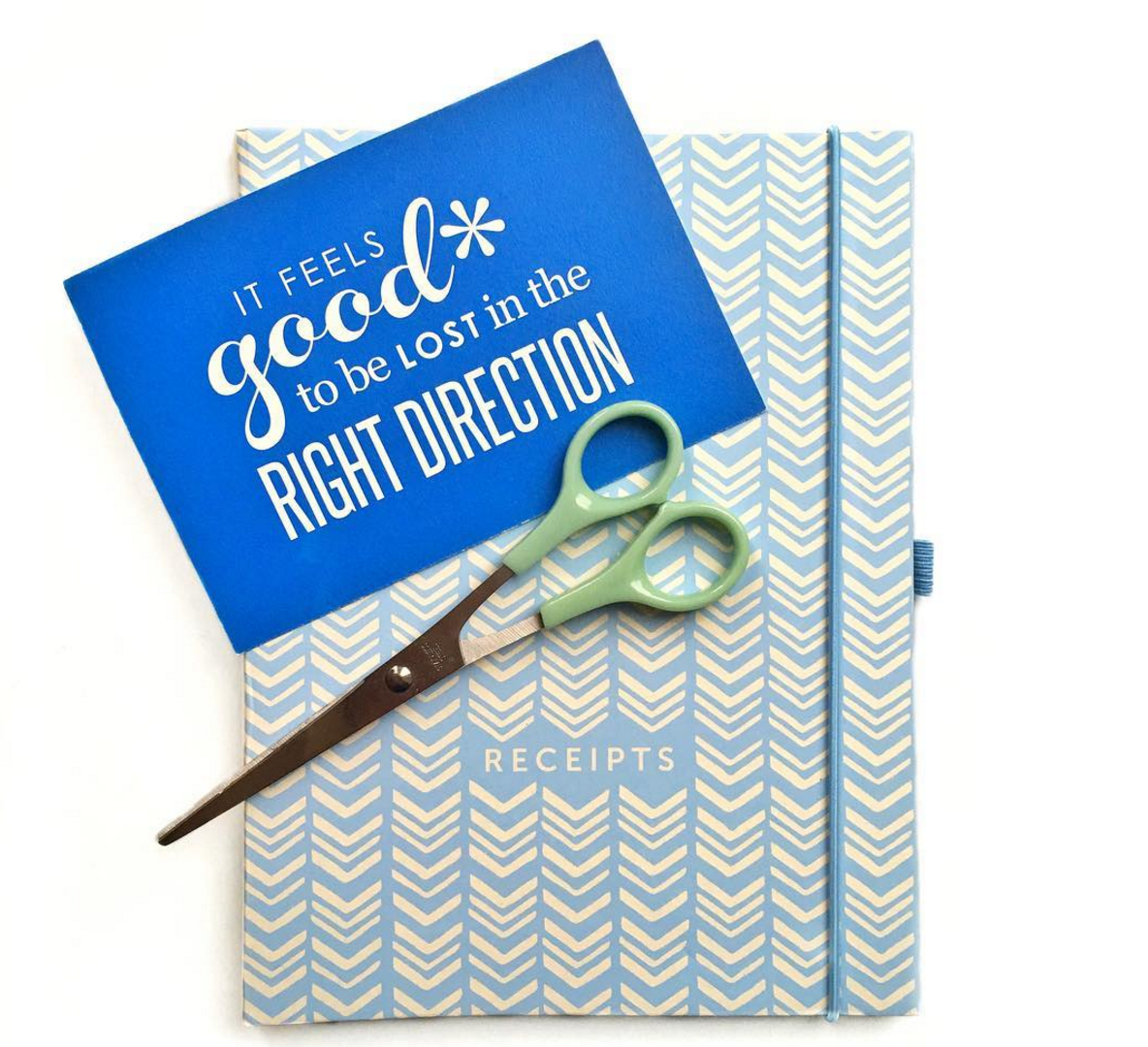 I've been keeping all of my receipts safely tucked away in this adorable folder from Busy B. There are 12 envelopes inside, each with a printed list section and header so you can write down the project/month and how much has been spent and where. Easy peasy, put the receipts in the envelope to keep them safe then tick the receipt off the list if the money has been returned. This truly was a god send to me earlier this week when I styled and propped my very first photoshoot (post to come). I had to buy a lot of the props myself, so keeping it all tracked in this folder was extremely handy and made the returns process so much easier knowing that nothing had been forgotten.
You can buy this receipts folder here.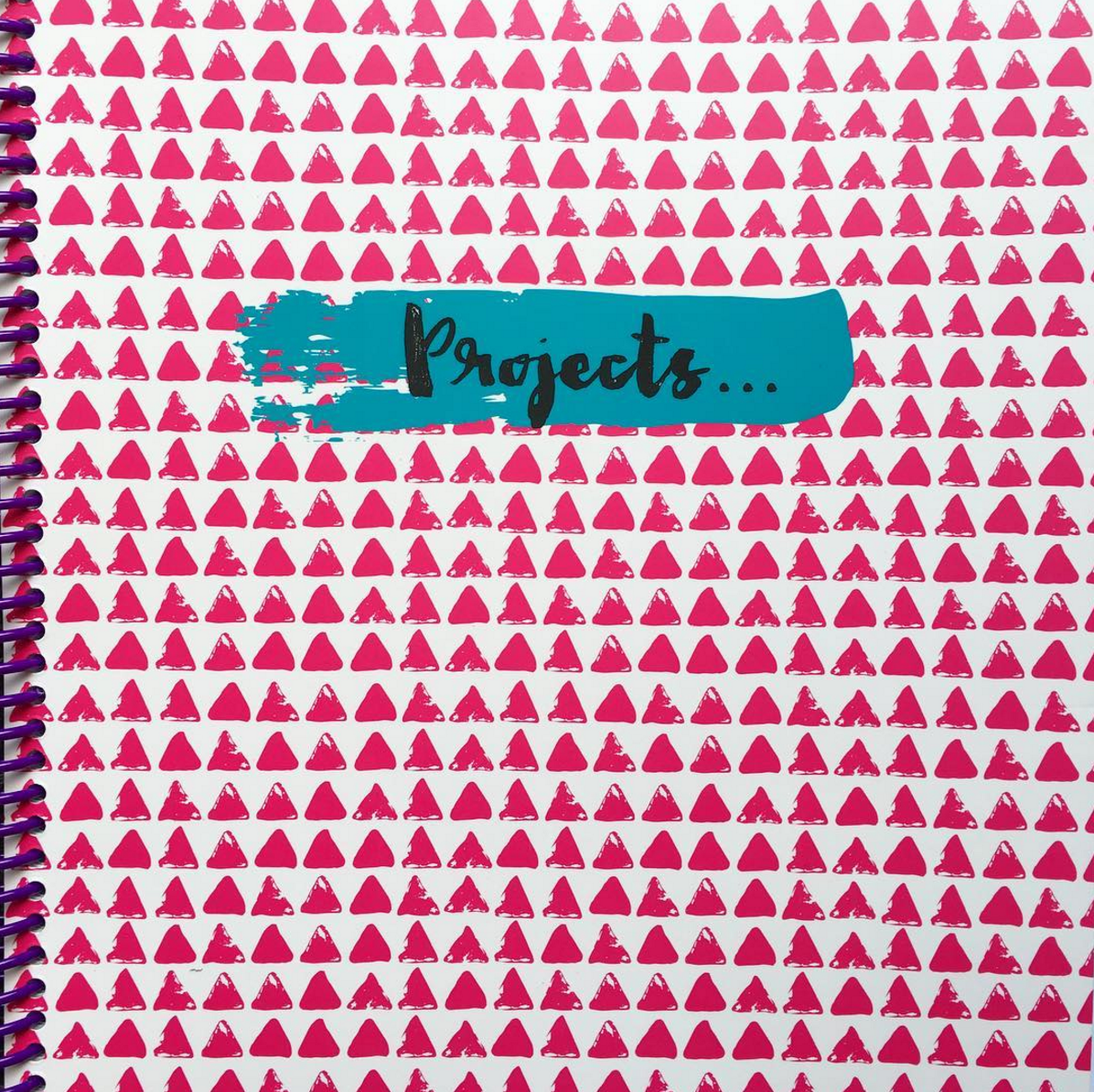 The next addition to my stash is this funky print projects book from Wilko's. What a genius idea. Essentially this book appears just as a notebook to look at, but it is actually divided in to 6 sections with tab headers for separating different projects. Each section is divided with a plastic tab page with a pocket for storing A4 project sheets, then followed with a generous amount of lined paper for writing down any lists/doodles/ideas. This was super duper useful with my recent photoshoot as I could print off all my mood boards and store them in the pocket sections then follow it with notes/plans for the shoot. I am going to say that it is most definitely re-usable as well, there is so much lined paper in each section so when the book is full, I will be removing all the used paper then starting it again from scratch!
Keen? Buy this projects book here.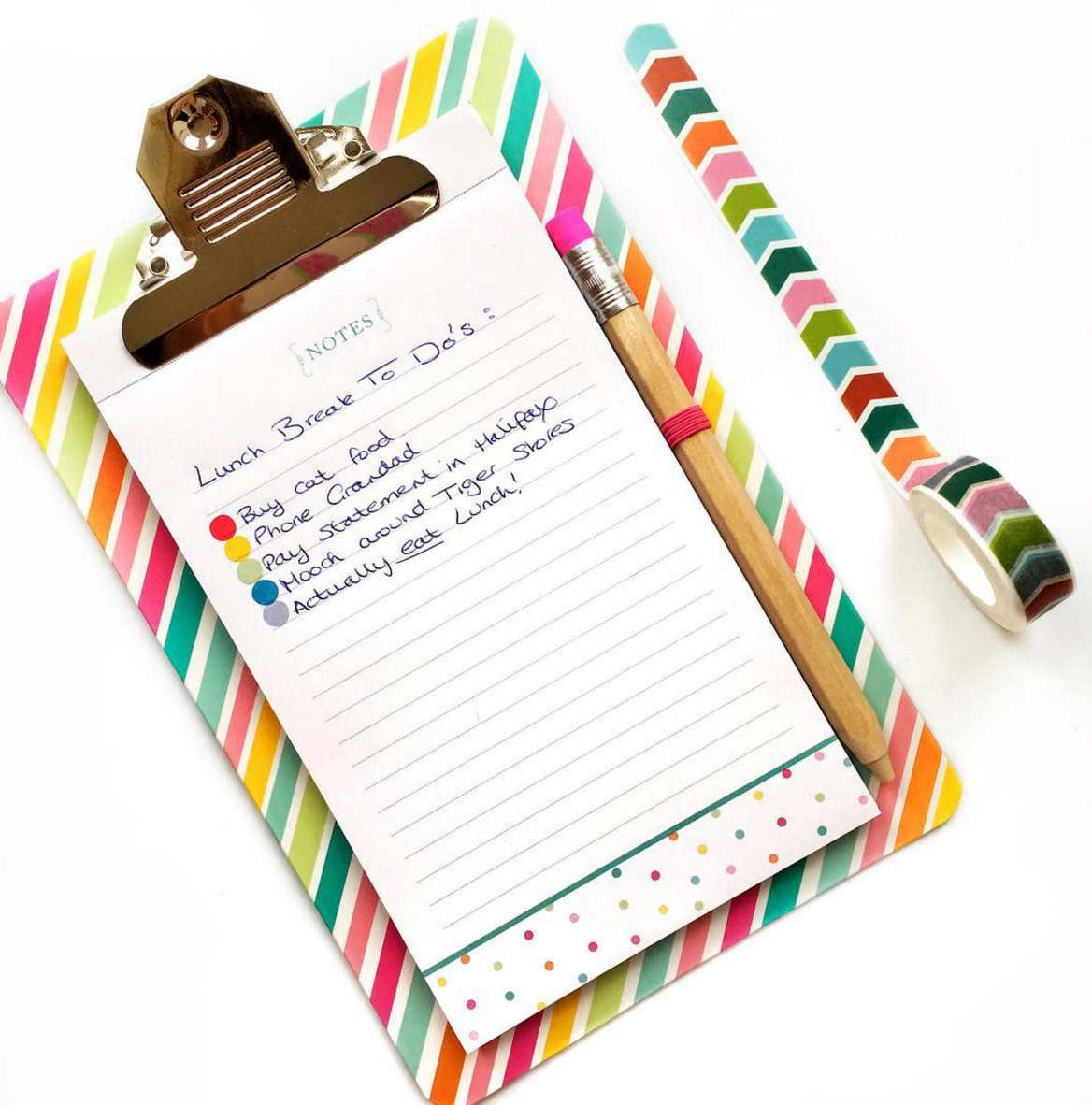 You may remember this cute miniature clipboard from my June faves post? Well it has most certainly helped me out a lot! I can't really post an updated version of what I am jotting down on it because it contains personal financial information but I have it hanging on my wall in my new craft room, bullet pointed with all my monthly ingoings and outgoings. Every time I do a photoshoot I mark my outgoings of any travel expenses/other costs. Then, I have ruled a line and added a column of the money being returned for the job. At the end of every month I can work out exactly how much I have made.
I purchased this from Homesense… They don't have an online shop but if you're quick you can buy one in store for just £3.99!
I'm sure by now you have all seen my weekly planner posts popping up on social media. This again, is a fantastic way of keeping on top of things and writing down your schedule on a weekly basis. Gosh, 50 weeks ago before it all began I was useless at remembering plans and important dates… I can safely say that my memory has improved with this little technique.
Now, I know this may come as a shock (how dare I even utter these words), BUT reaching the milestone of weekly planner post #50 means my weekly planner posts have now come to an end. I'm sure you can all understand that after creating 50 different planner spreads for the majority of a year, it can prove to be tough coming up with new and unique spreads! This DOES NOT mean that I completely stopping my obsession for planning… Hell no, I wont back down that easily. In the last month it has been particularly difficult to make my planner spreads because of my new line of work. My weekly plans can completely change in a matter of hours and sometimes plans haven't been 100% confirmed until the Monday of that week. It can make the pressure of creating these posts a little bit more stressful than needed and I'm sure you can understand that in my current situation I need as little stress as possible! That being said, I have so many more plans and ideas coming up for y'all. Watch this space!
SO, I made a collage of every planner spread from the last 50 weeks…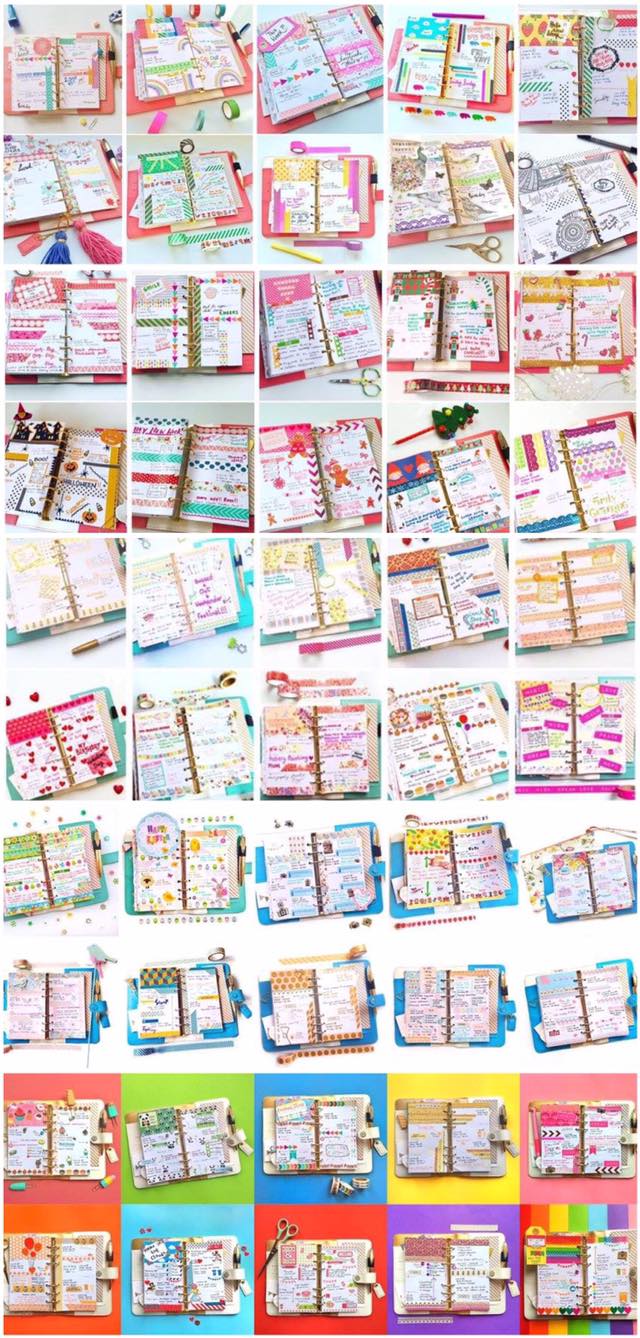 Wowzers!
Click on the links in this post to buy the products I mentioned above, and if you want to see better images of all my planner spreads you can follow this Instagram link #thatssogemmaplans, or follow my planner spread feed here.
Have a great weekend!