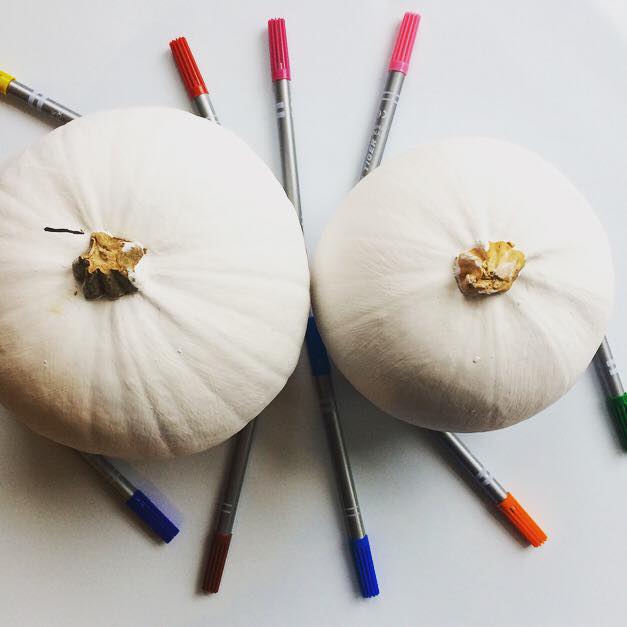 A very Happy Halloween to everyone from me! Here's a Halloween pumpkin with a twist! Not your ordinary jack-o-lantern with a squirmy orange mess (although painting a pumpkin proved trickier than I thought) but these Aztec patterned pumpkins are perfect if you fancy being a little different and quirky, and all you simply need is some white paint and felt tip pens!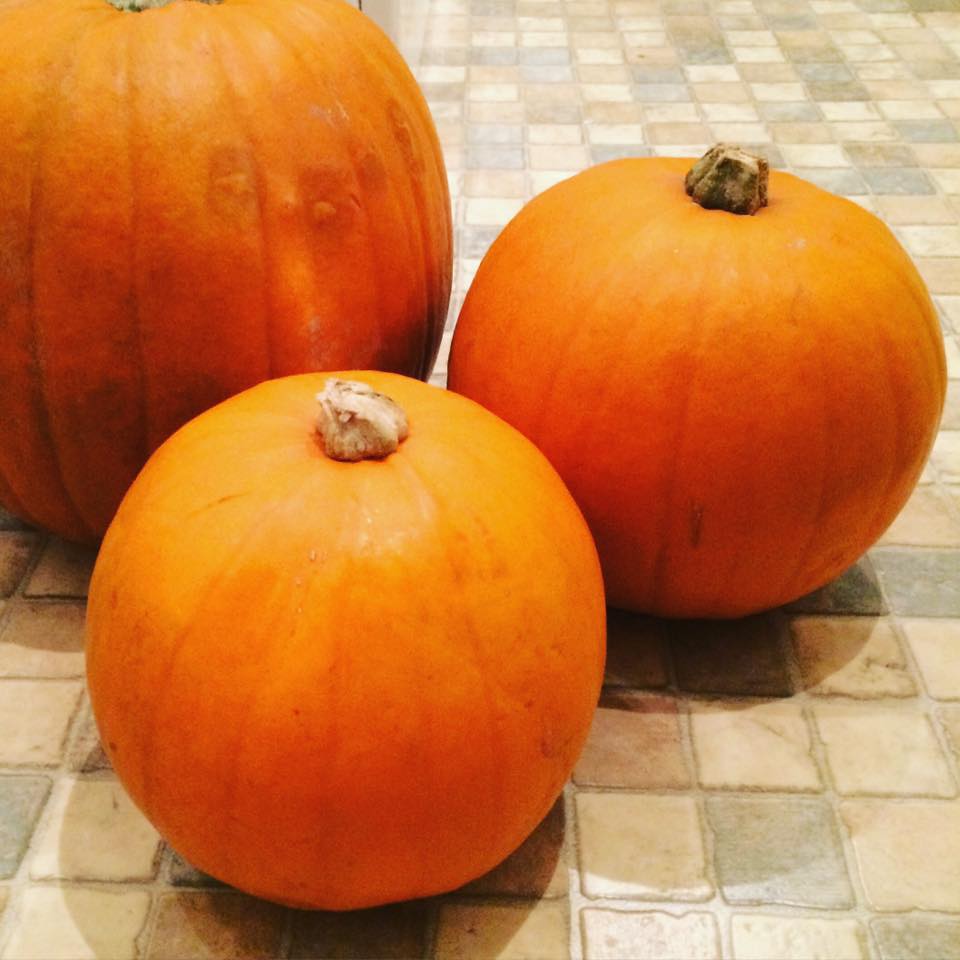 I was planning on carving my largest pumpkin but unfortunately it went rotten, poor pumpkin! And with limited time off this week to get another one it couldn't be done so it just wasn't meant to be, but hey at least I have another trick up my sleeve for next year!
After painting 2 coats of white paint and allowing to dry it was time to dig out my felt tip pens… I was in my element! Who new drawing on a painted pumpkin in multi colours could be so satisfying!
A few zig zags here and some polka dots there…
…And Voila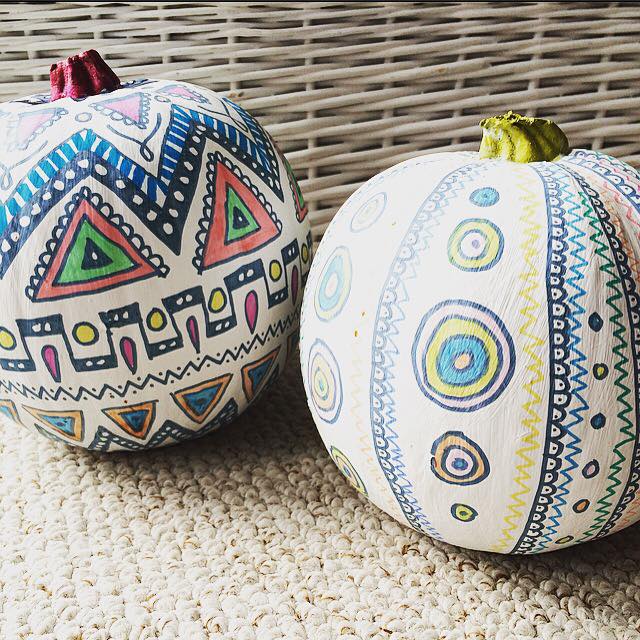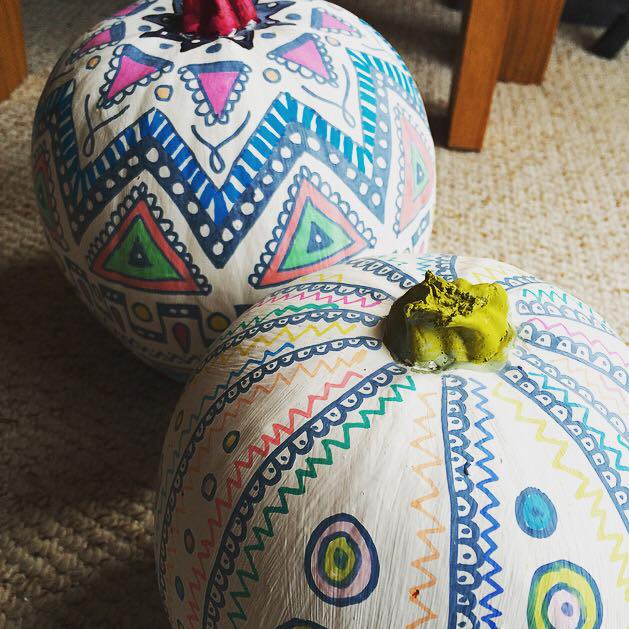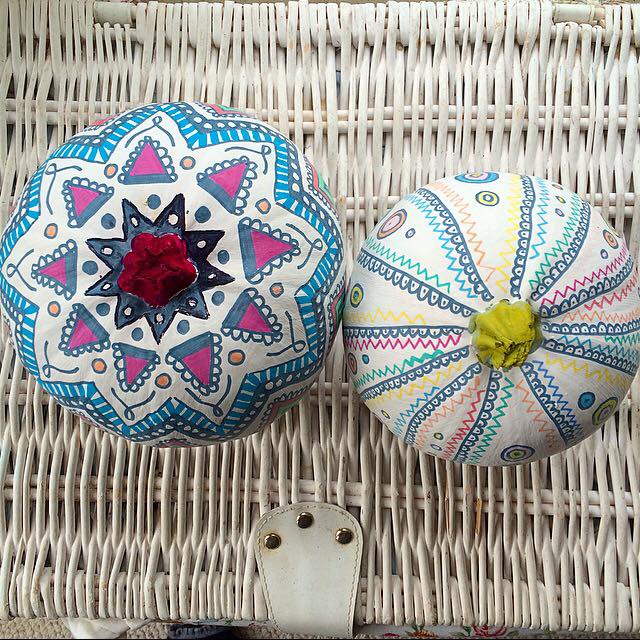 I would love to see some of your quirky pumpkin designs and carvings that you've made this year, so head over to my contact page here and get in touch!
'When black cats prowl and pumpkins gleam,
May luck be yours on Halloween.'
A very happy and spooky Halloween to all!