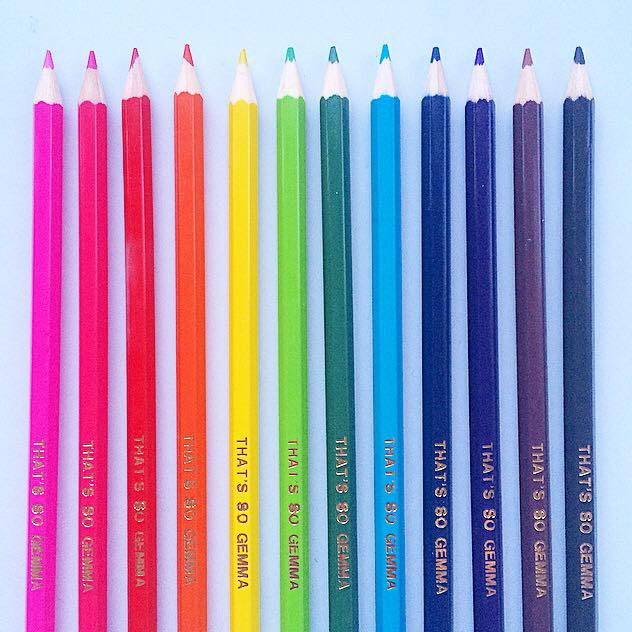 So I couldn't let this one pass without a mention because I am so IN LOVE with my new personalised 'That's so Gemma' pencils!
My lovely boyfriend Tom treated me to this pencil set for Christmas (gosh that feels like forever ago right?) and I couldn't of been happier! What a super duper thoughtful gift from a super duper guy!
I'm sure it's not only me, being one of many craft hoarders, but I almost don't want to use them because then i'll have to sharpen them and they'll shrink…No!
So yeah, pretty much thought that I'd enlighten you all on one of my latest treasured editions to my crafty stash… gosh Tom is going to cringe when he reads this…
BUT THEY ARE JUST SO PRETTY AND THEY SAY MY NAME!