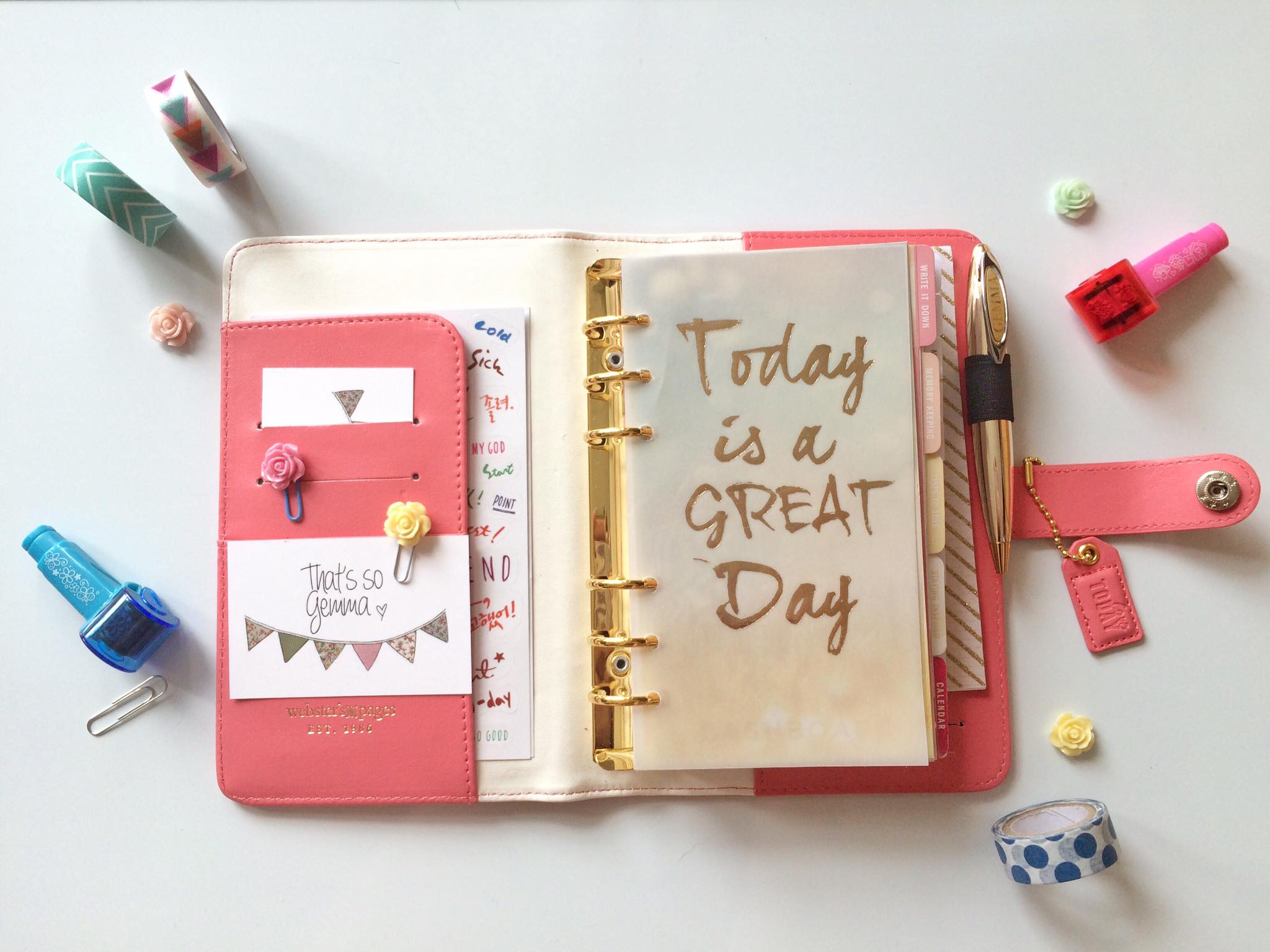 It's arrived, it's arrived, IT'S ARRIVED!!! My beautiful new Webster's Pages colour crush personal organiser landed on my doorstep on Wednesday and I couldn't be more excited! I've been busy getting down to business and ordering stationery supplies to cater for this beauty of a diary, some of yet have still to arrive, eek!
For a fair amount of time now I have been drooling over inspiring planner photos all over Pinterest and Instagram, with fantastic brands such as Filofax, Kikki-K, Webster's Pages and Erin Condren, and couldn't resist getting my life in organisation mode and joining in on the #planneraddict fun!
So here it is, my new baby in all of it's glory so far! You can expect a lot more planner posts as I receive all of my stationery goodness over the next few weeks and my weekly 'Design my week' photo on Facebook… 'Hell yes' to not forgetting any important dates anymore- I've been terrible so far!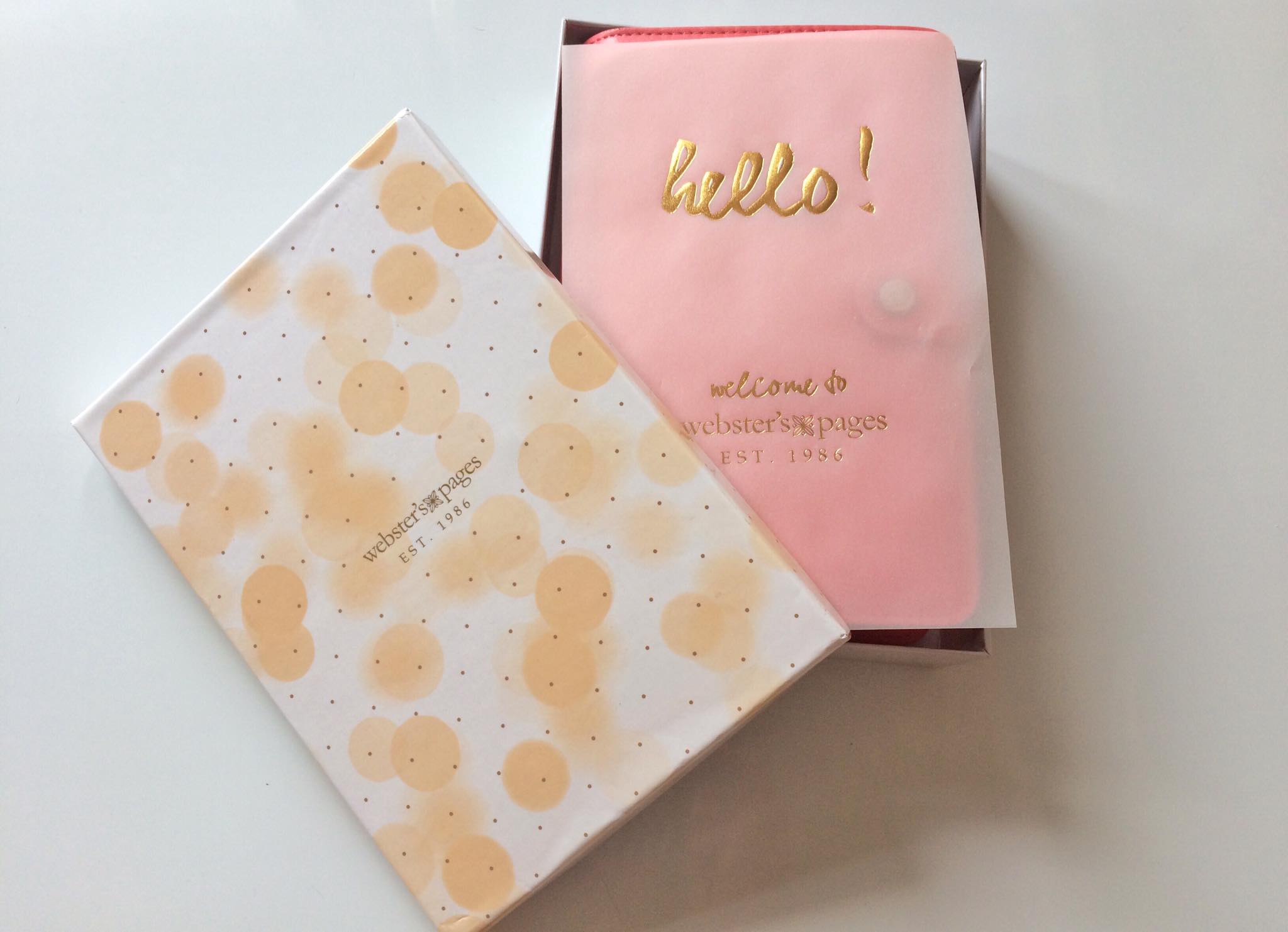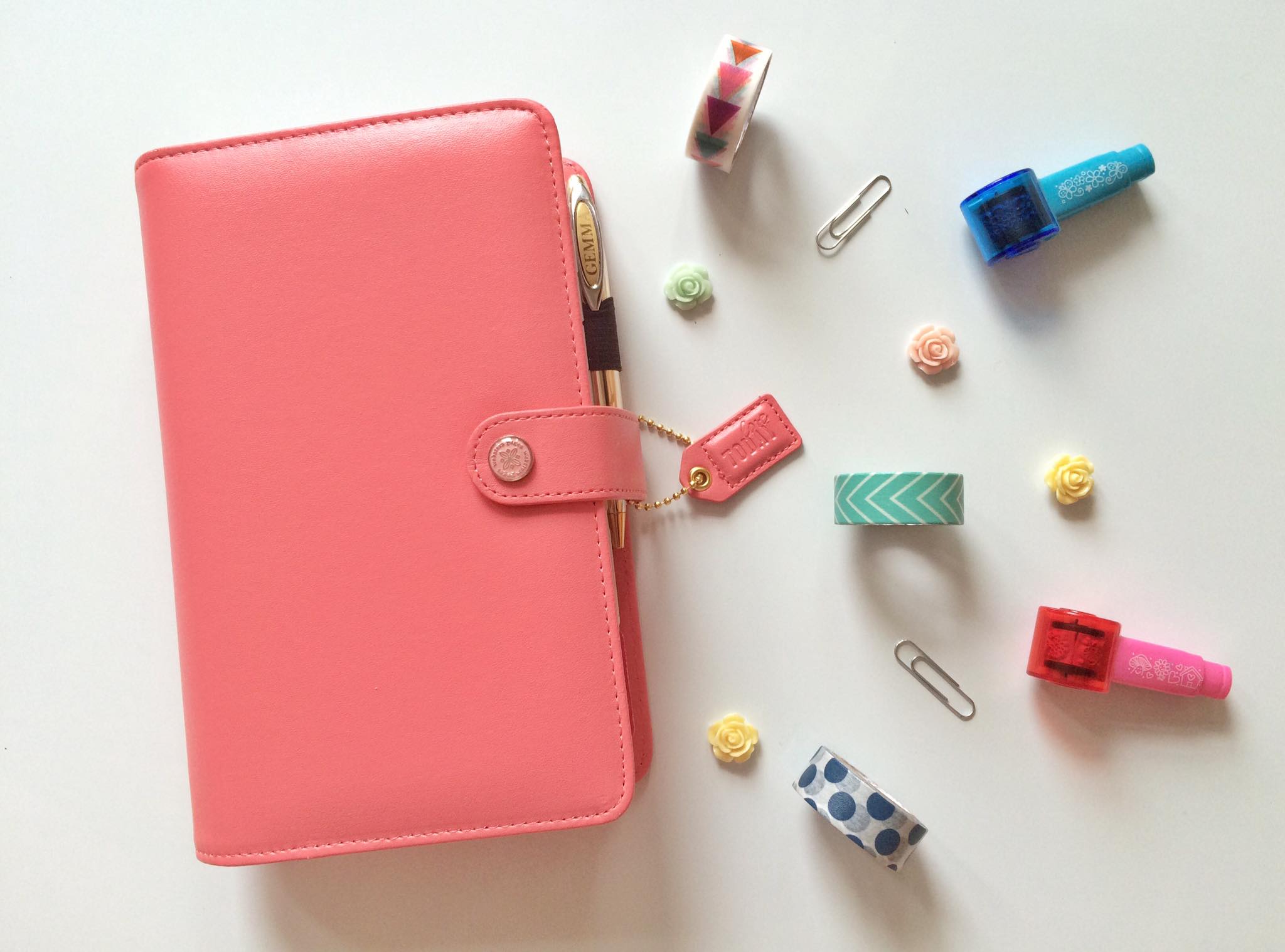 I have plenty of supplies to keep me going for my first week to kick start my August planning – obviously – including some Tiger Stores washi tape and ink rollers and some Petit Deco planner stickers.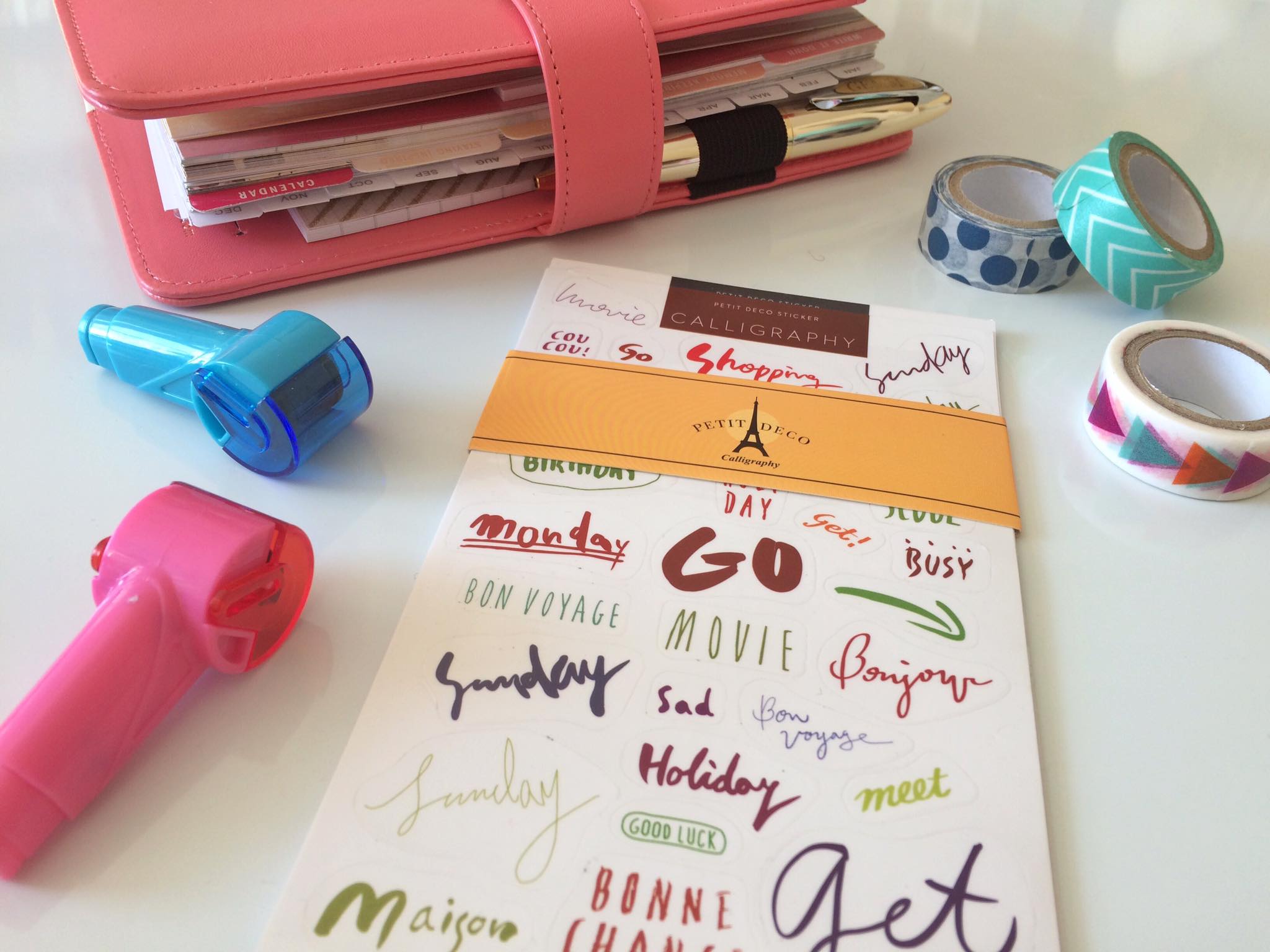 My first priority was getting my landing page to a tee. If I ever lost my planner- heaven forbid- then I would hope that the finder would be kind enough to contact me to return it and so writing in my information was an essential, and of course I did it in style!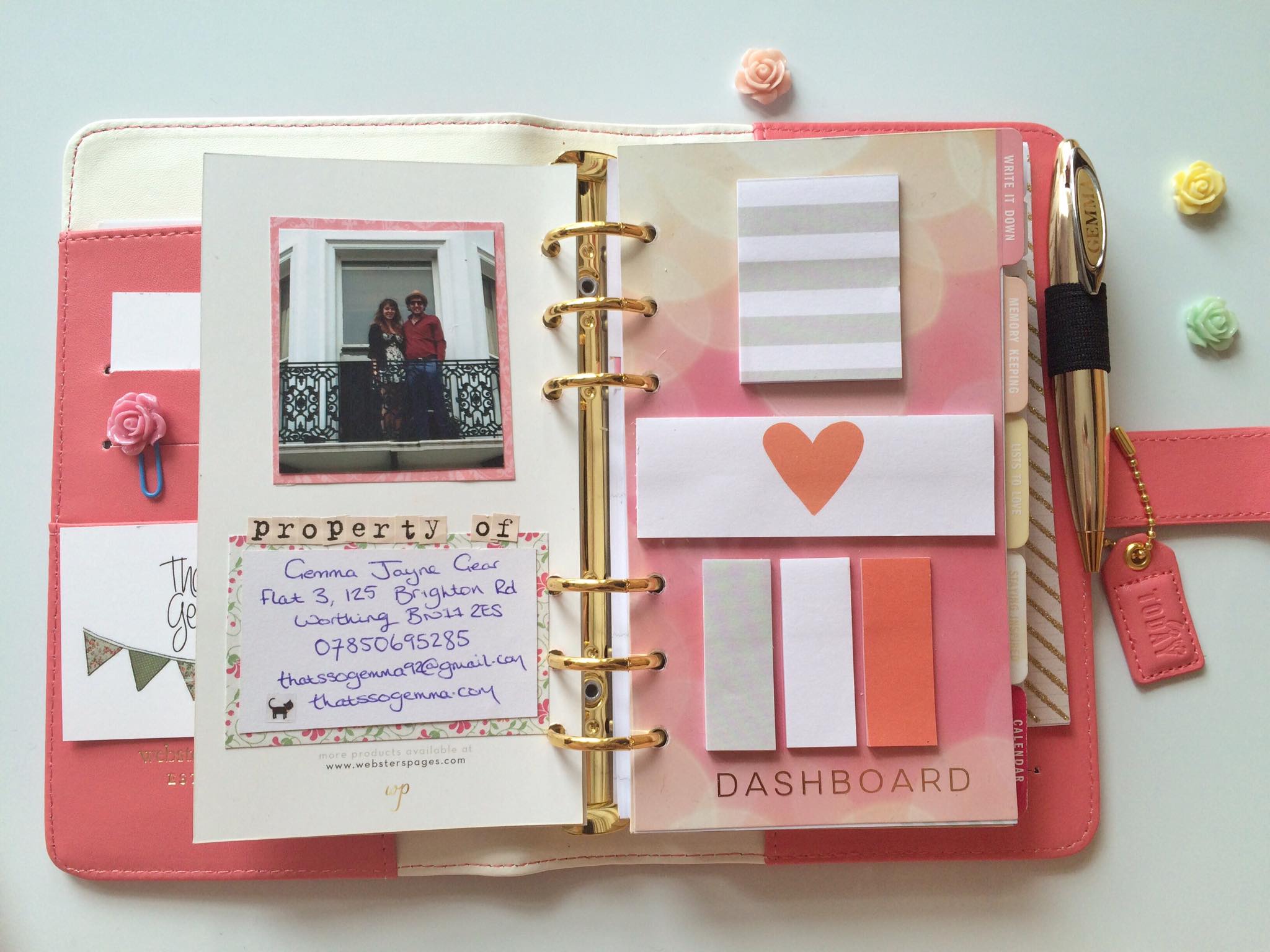 On the dashboard I stuck down some sticky notes for times that I may need to write a speedy memo or to-do list.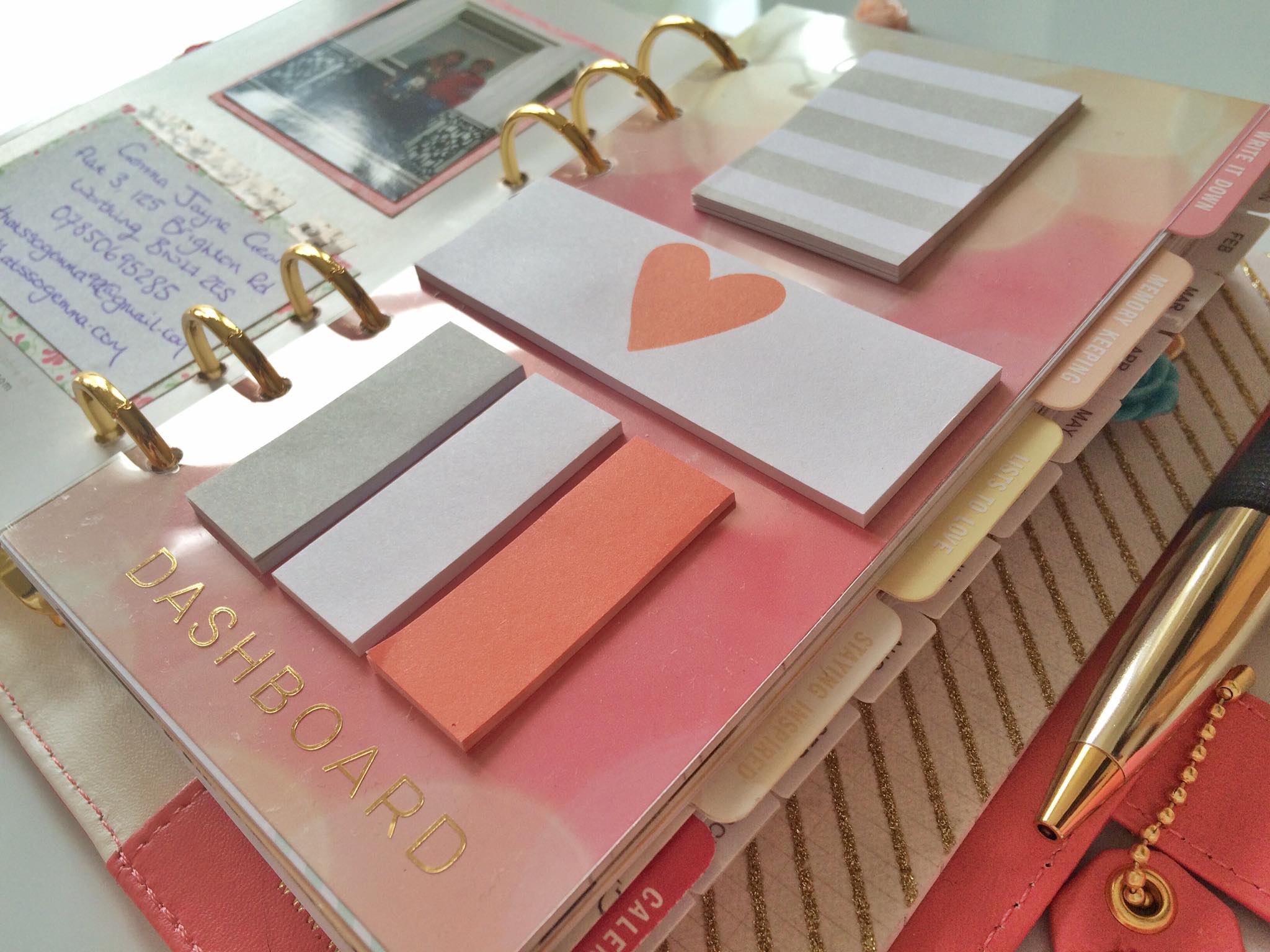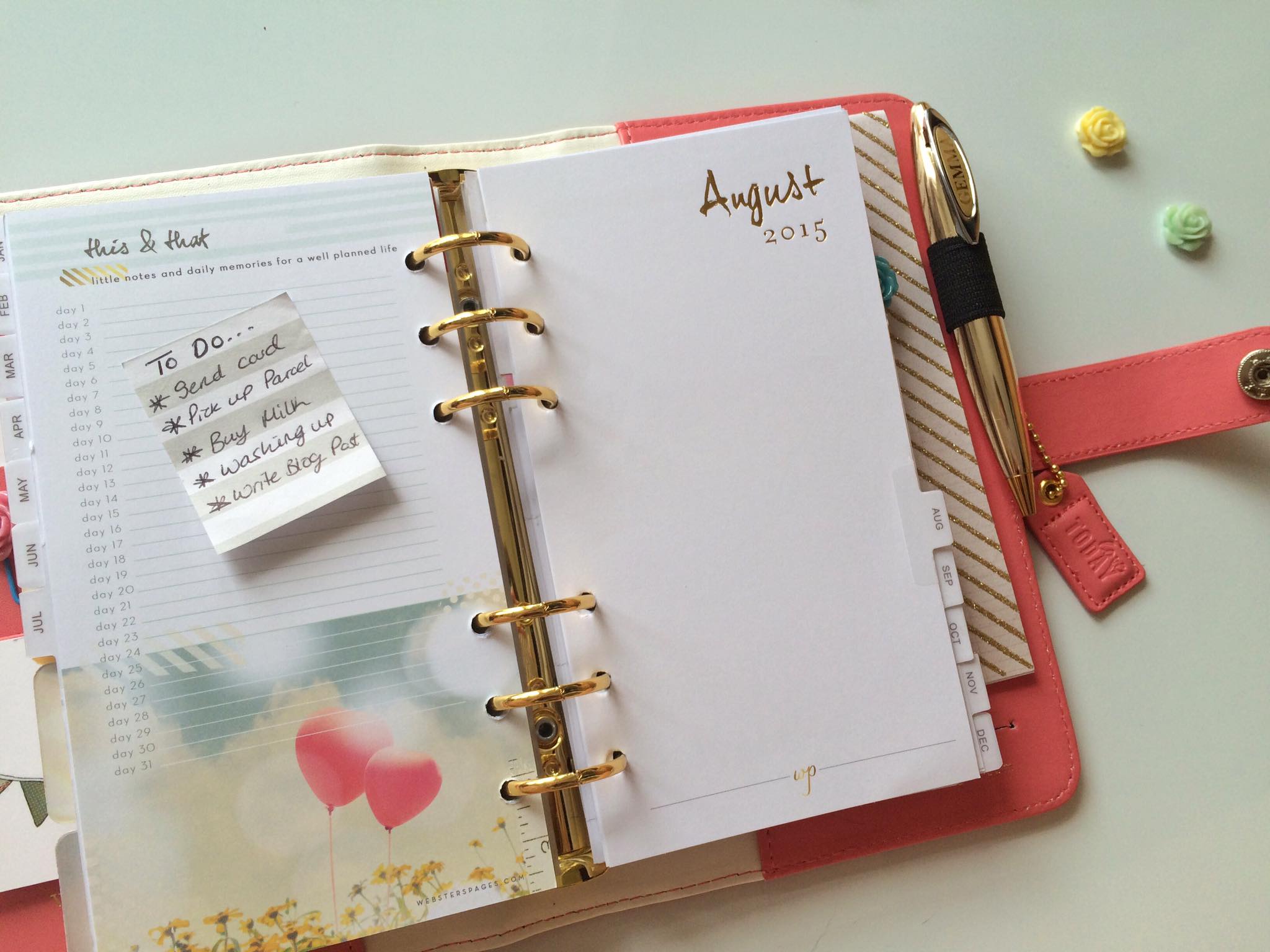 Then it was time to get down to business and design my first weekly planner, out came all of the supplies and glue… and for half an hour I got carried away…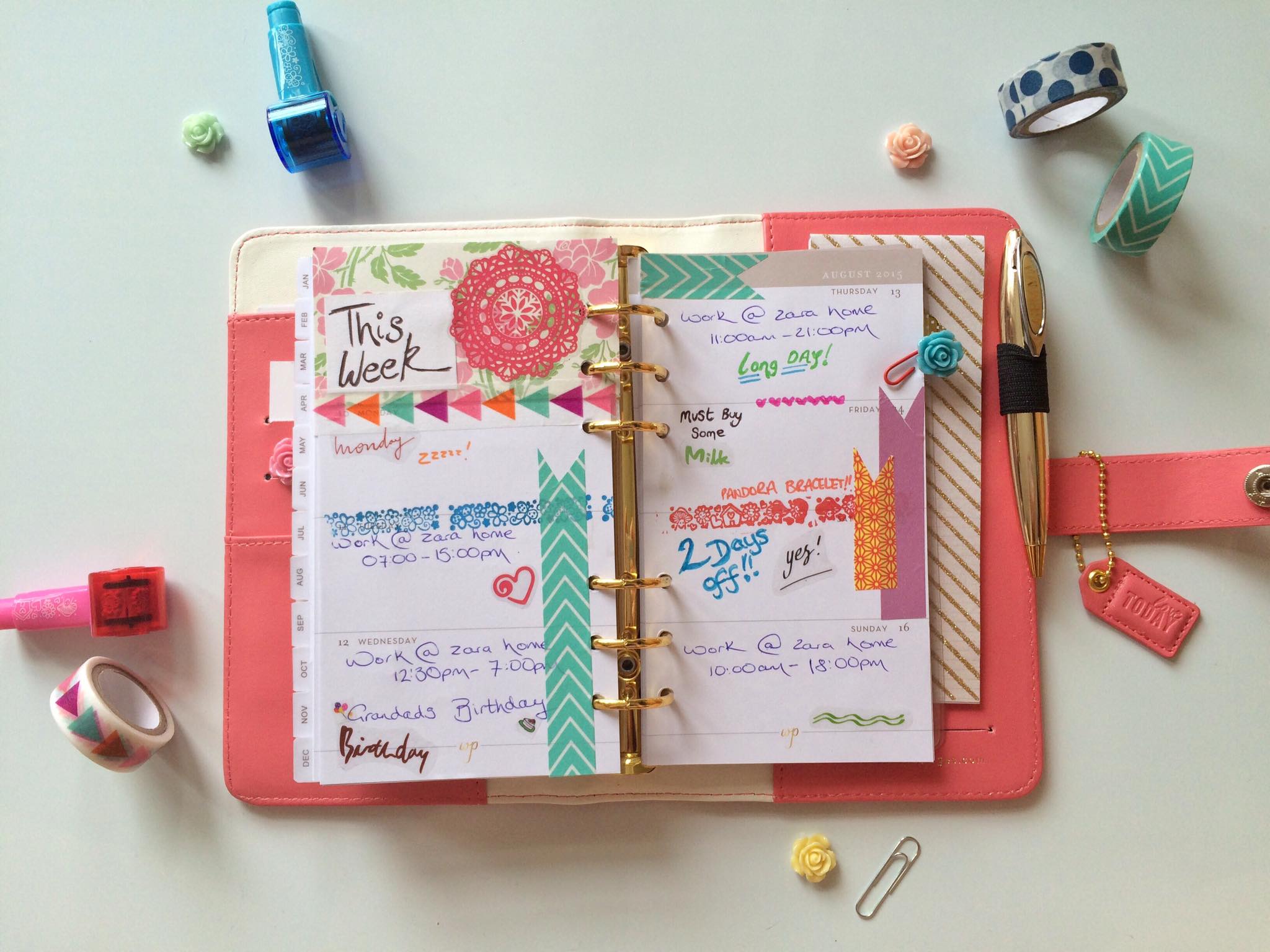 I have some super cute Kate Spade bow shaped paper clips on their way to me but for now I needed a quick fix to clip in essential lists! So with some paper clips, flowers and my glue gun, I made my own.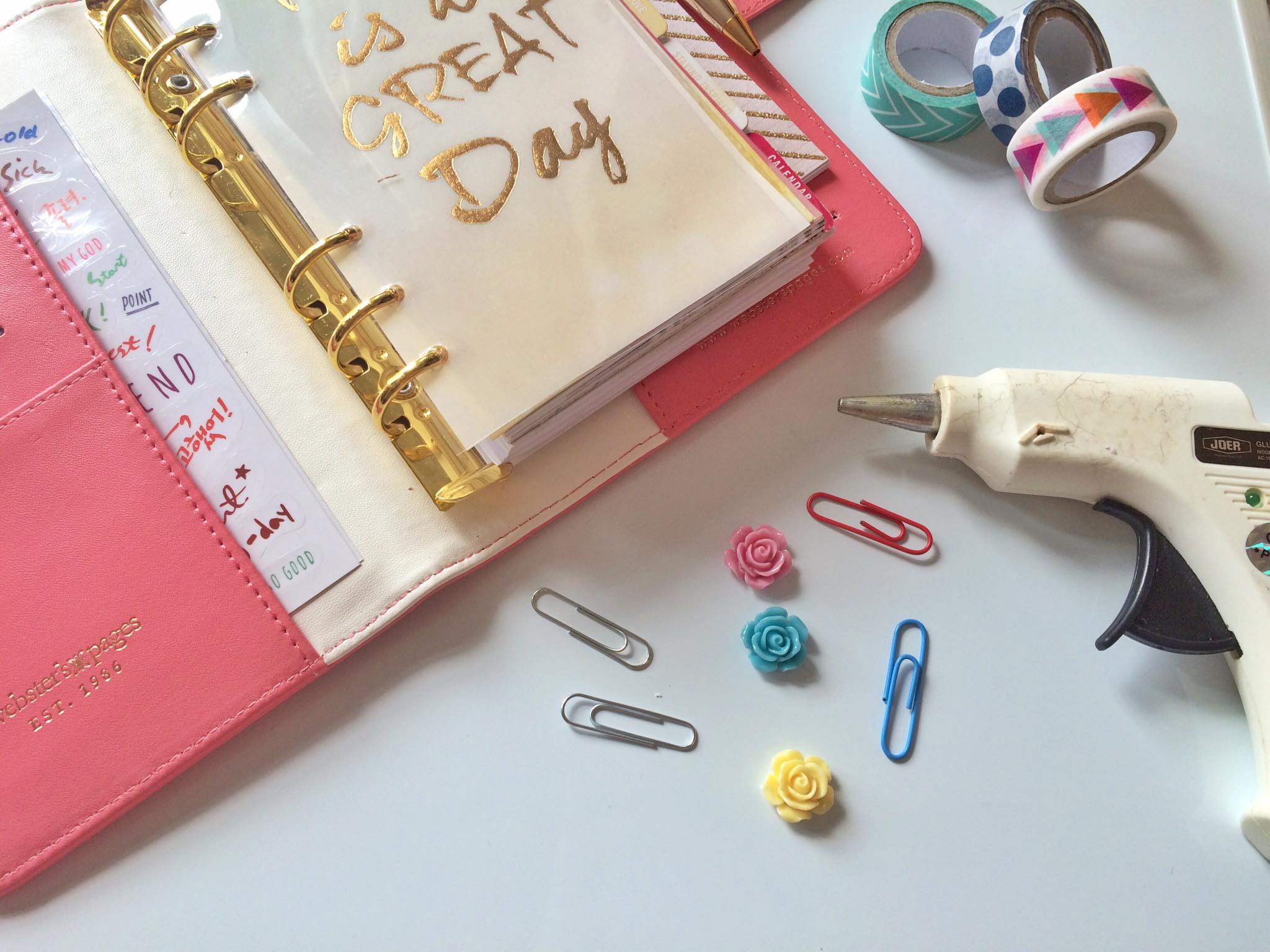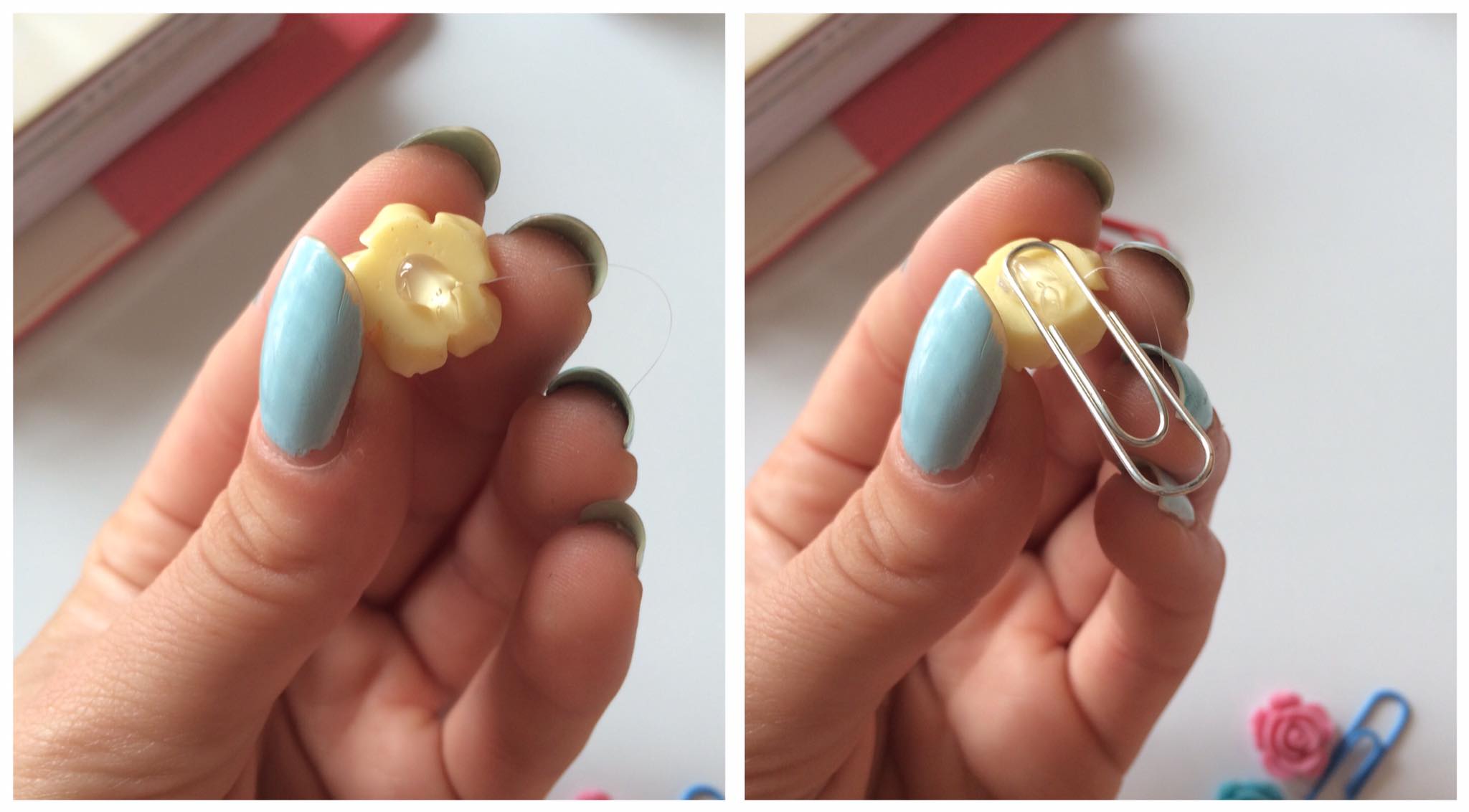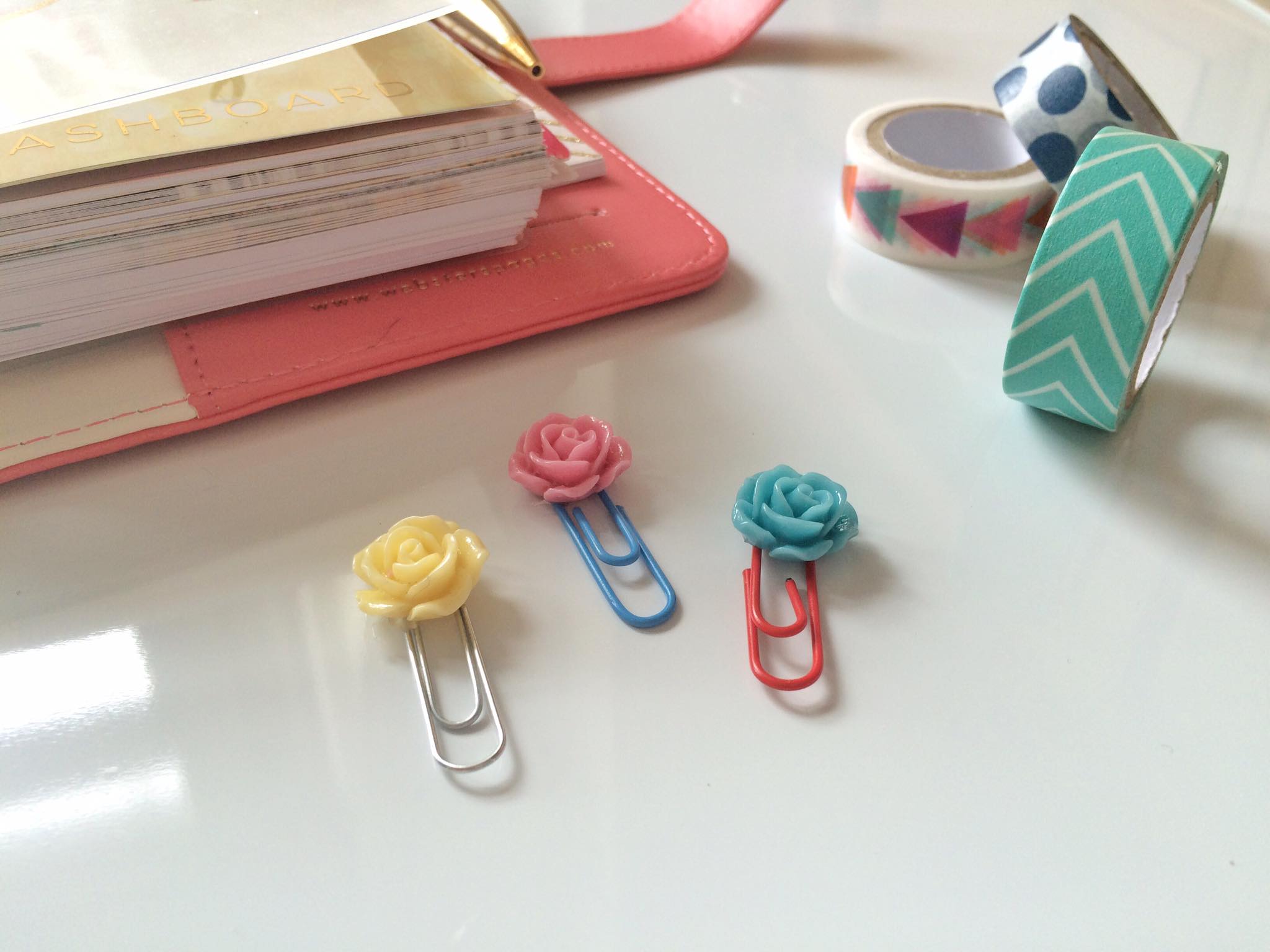 They're perfect for holding my business card in place on the inside of the cover!
I'm in LOVE with this planner already! And I adore all of the details and typography that has gone in to the making of it!
There's a section for writing down lists and ideas…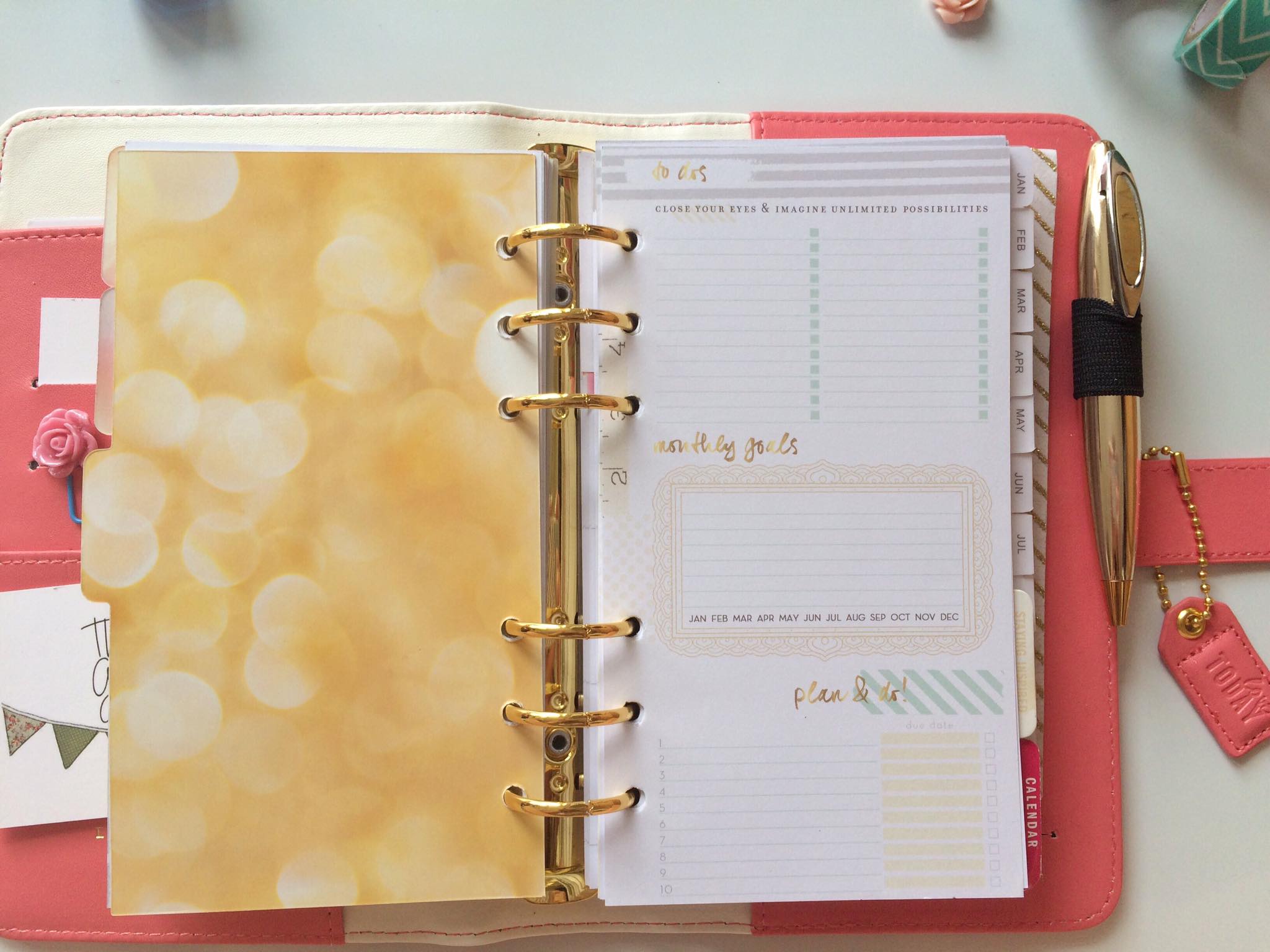 And 'inspiration' pages where you can stick in photos and memories to make a collage of all things lovely.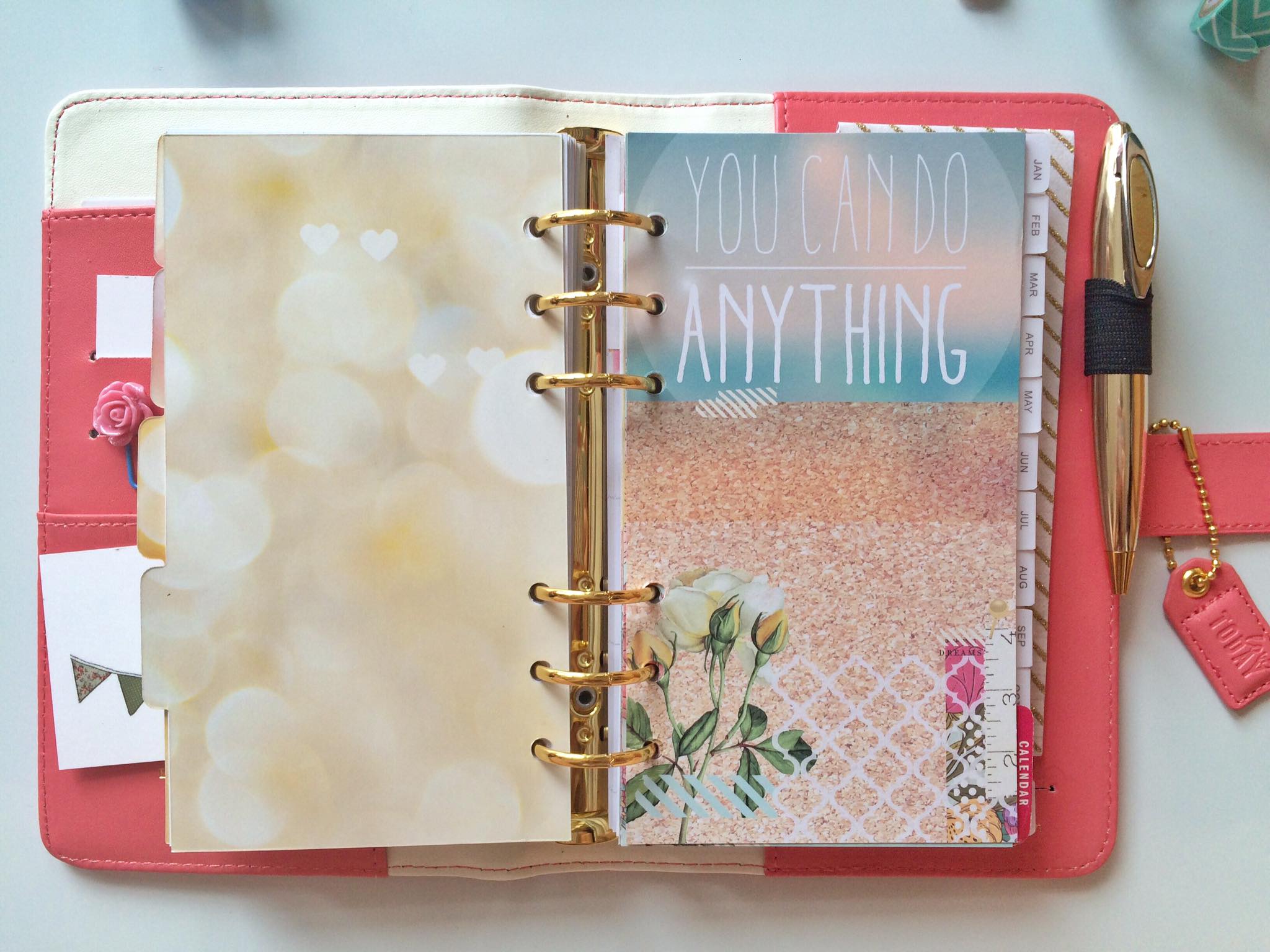 The tag around the clasp which says 'love today' is ridiculously cute!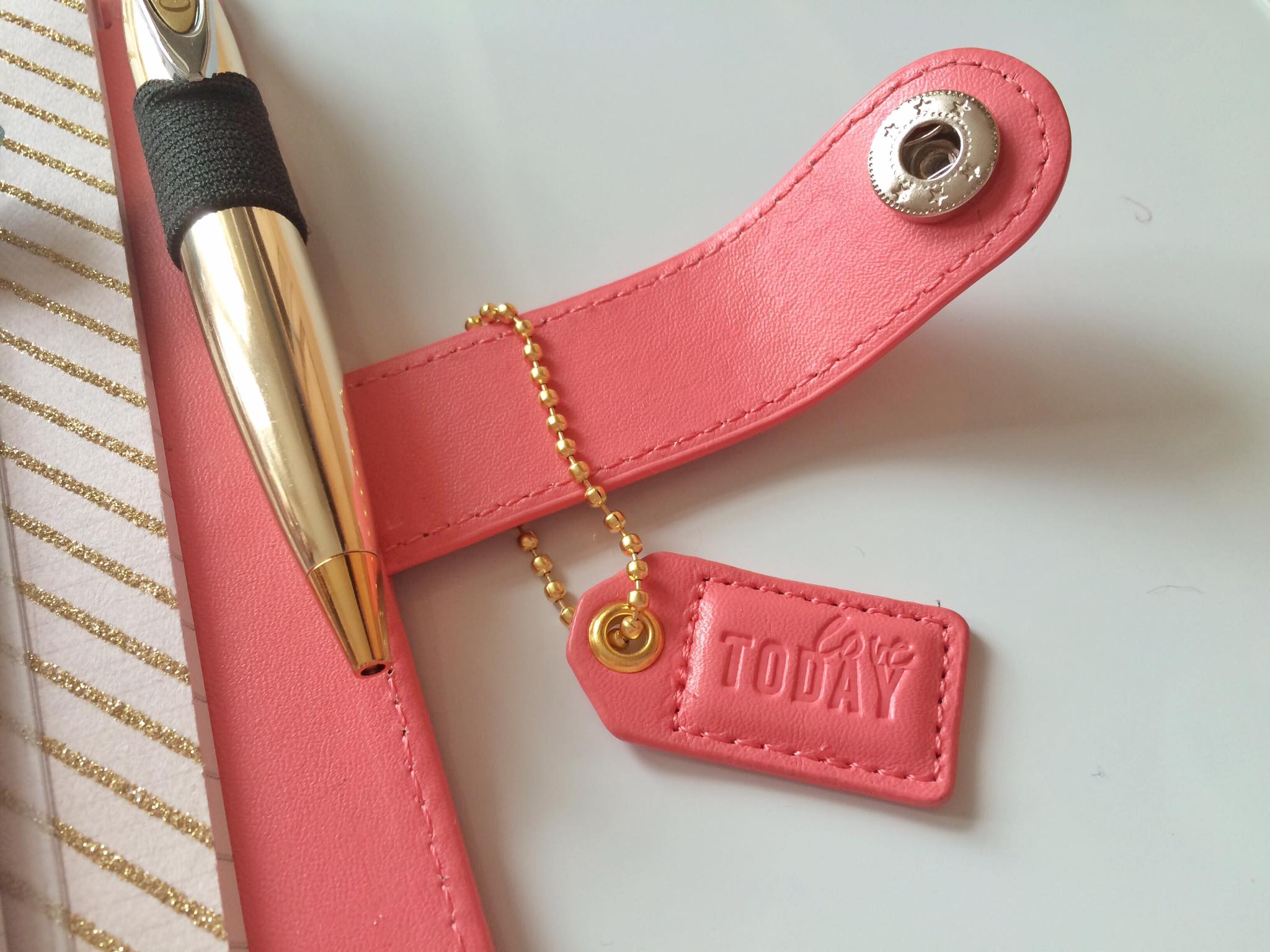 And at the back of the planner there is a plastic pouch to store in more supplies and a handy notebook for writing in quick tips!
I also found the most perfect pen stashed away in my supplies which my mum bought me a while ago in my Christmas stocking… the gold matches the binder and vellum sheets and it's also personalised with my name on it! Result!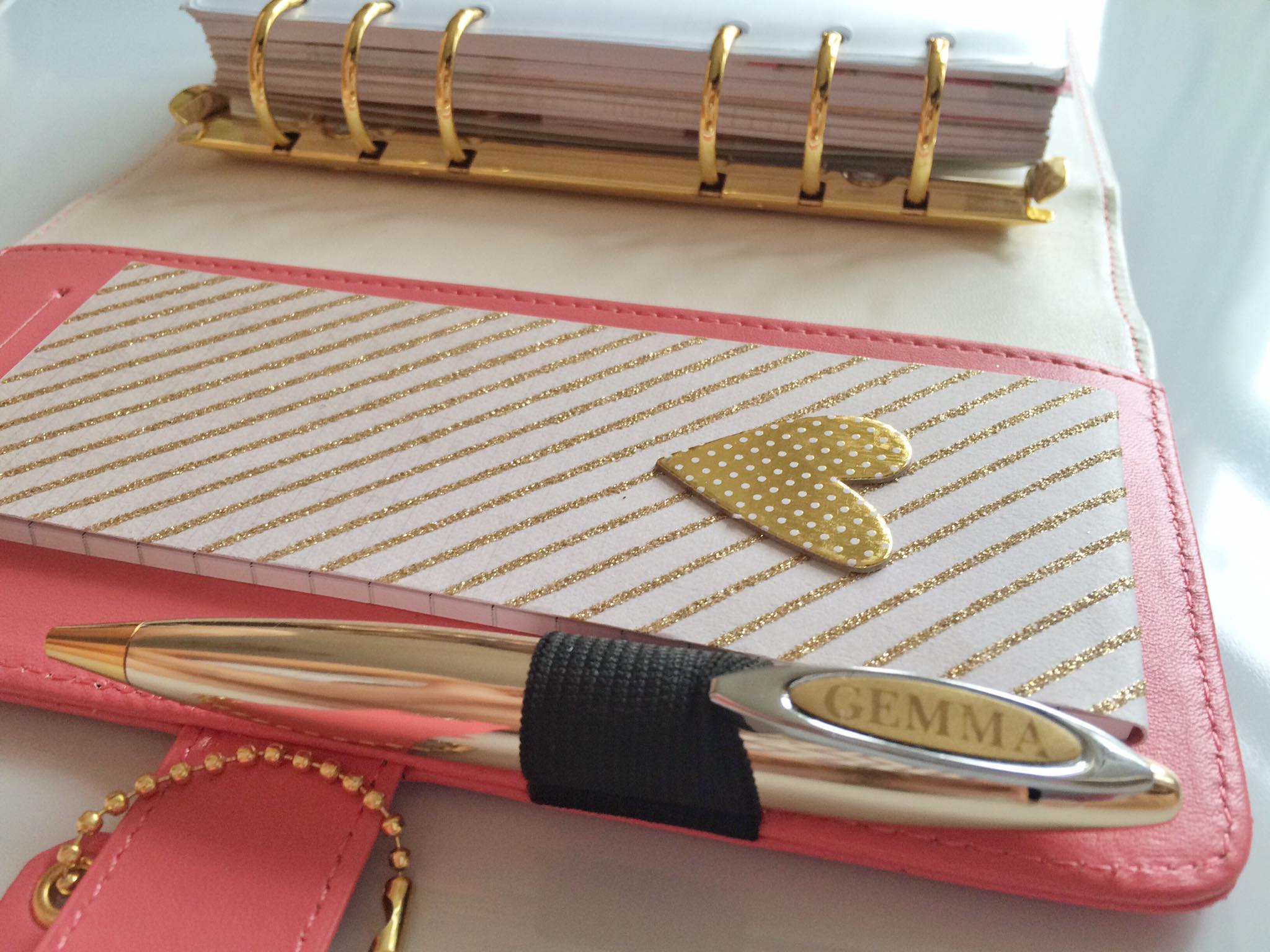 Ironically, I've got so much planned for this planner! Now I can't wait till next week to start my weekly design, I'm going to be a much more organised me!
I can see myself easily getting obsessed with different stickers and stationery now, I may even have a go at making my own dividers and inserts to clip in.
Watch this space! There's going to be so much more to come!