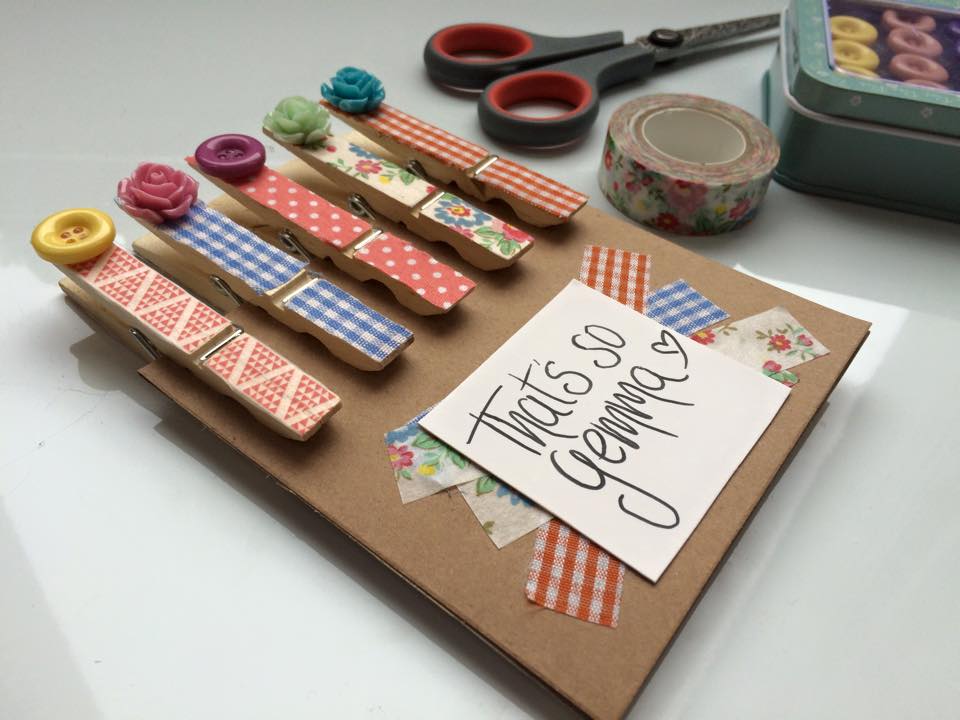 What a lovely hour I have just had getting back to my crafty ways! After recently spending all of my spare time designing my new self hosted website – Welcome by the way! I hope you all like it! – I can now relax and get back to normality… boy i'm a whizz at HTML codes now!
For my crafty session of today I have a very simple, quick and easy DIY for you to all get engrossed in, that make the perfect gift, at very little cost! I picked up a pack of wooden clothes pegs for just 90p at Wilkos, and with a few other crafty supplies I had stored away i've created very cute, very useful and very unique upcycled pegs!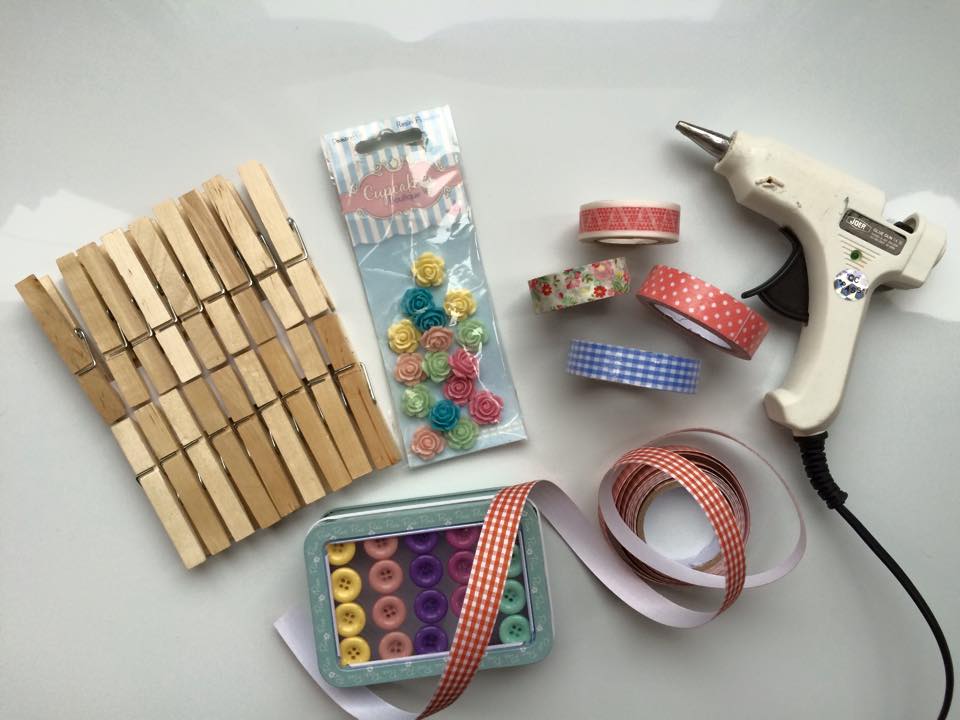 For this adorable DIY you will need:
– Wooden Clothes Pegs
– Washi tape/ Fabric tape (I used both)
– Scissors/Craft knife
– Glue gun or strong craft glue
– Decorations such as buttons/Resin flowers
To start with, stick your chosen washi tape on to your clothes pegs, leaving the area with the metal attachment uncovered. Using scissors or a craft knife, cut off the excess tape around the surface of the peg.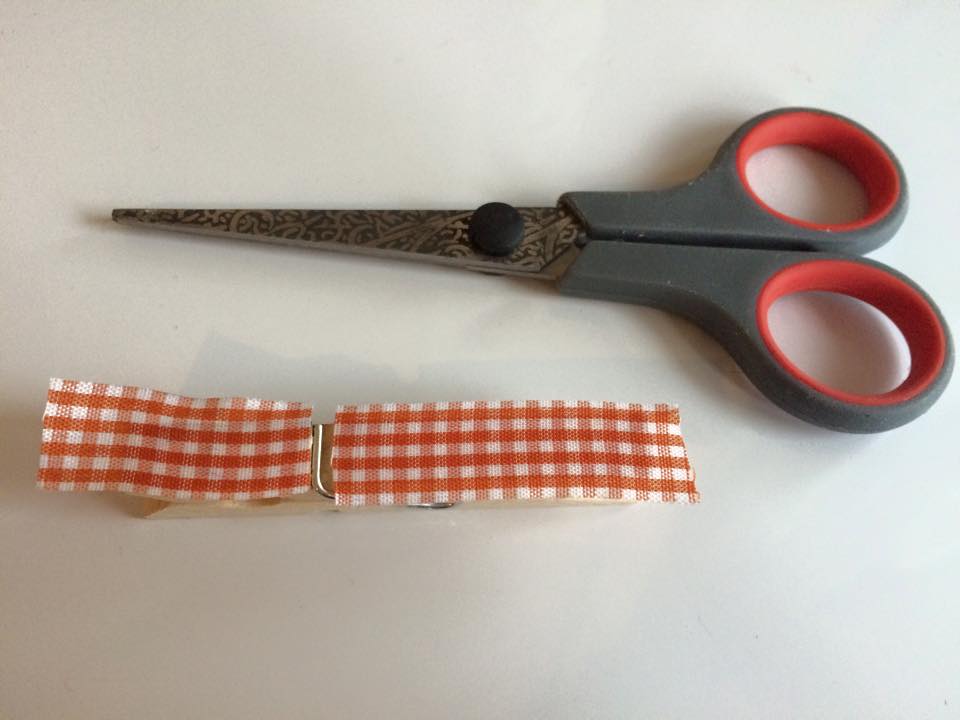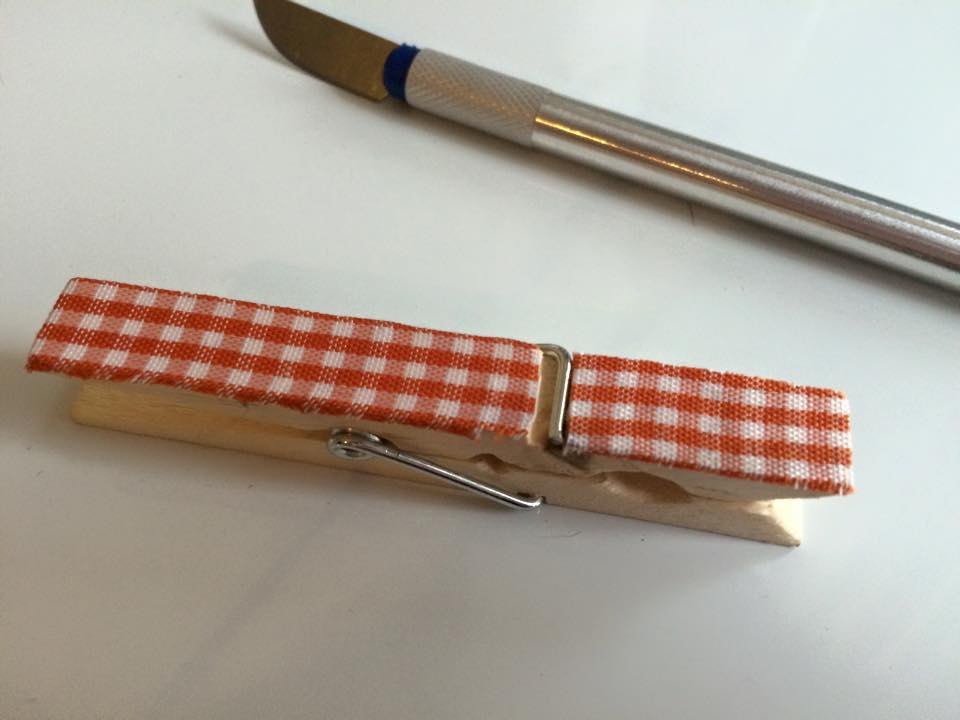 I used a variation of different tapes and colours, obviously the possibilities are endless with with the wide variations of washi tape available to buy, If i could own them all – I would!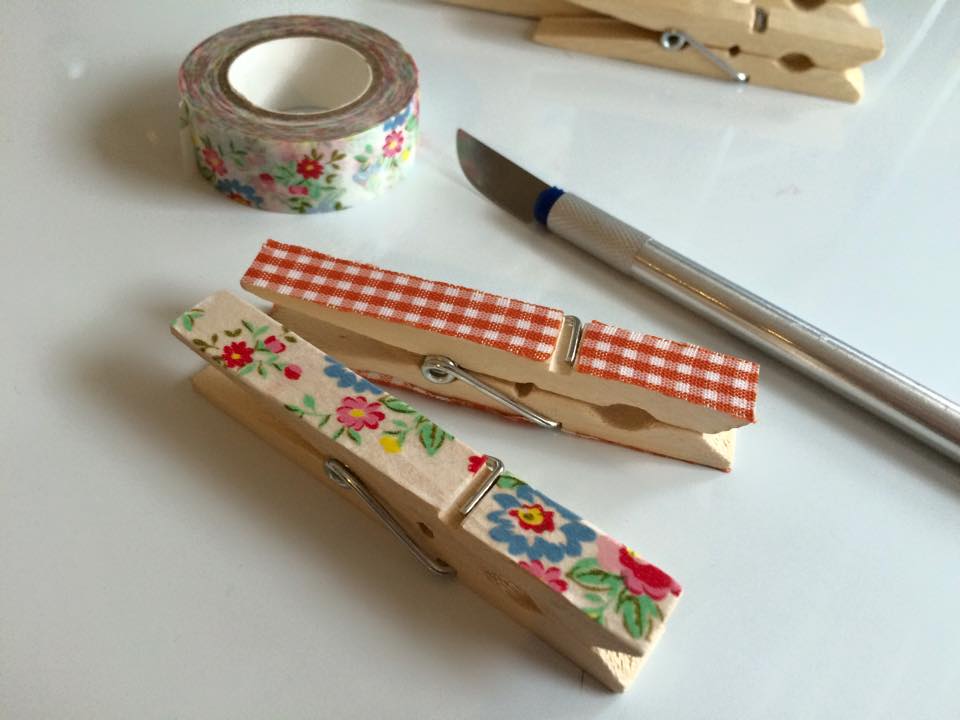 For my pegs, I used floral, checkered and polka-dot designs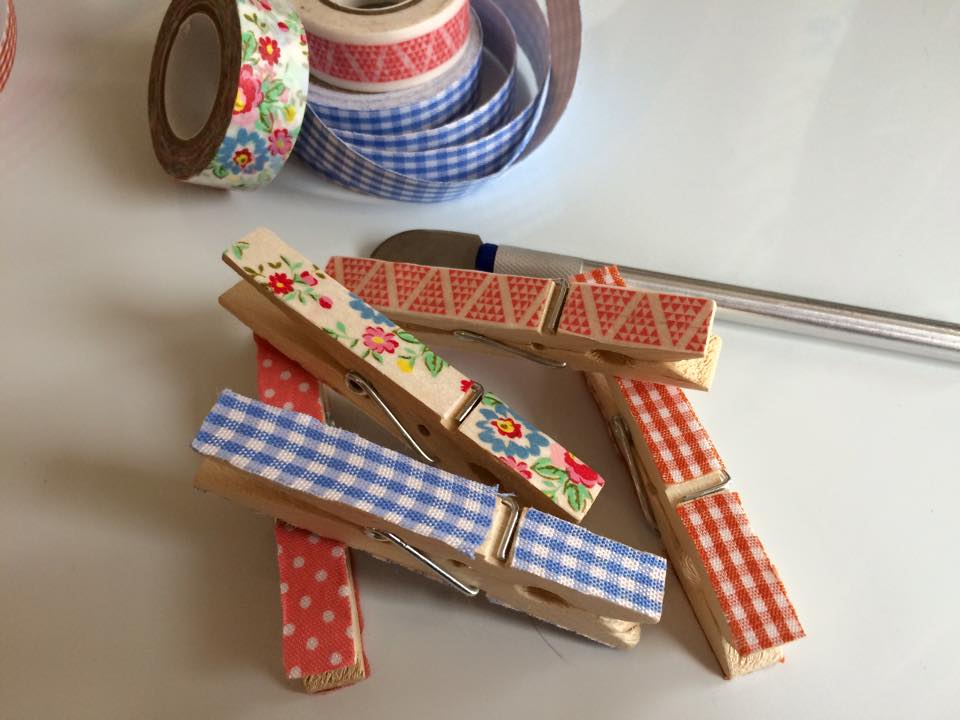 It was then time to get out the glue gun again! Yay- it has been way too long! I chose my decorations for each peg which being as indecisive as I am was a tough choice to make – they all looked so lovely! I decided to go for the mismatch look, uncoordinated and contrasting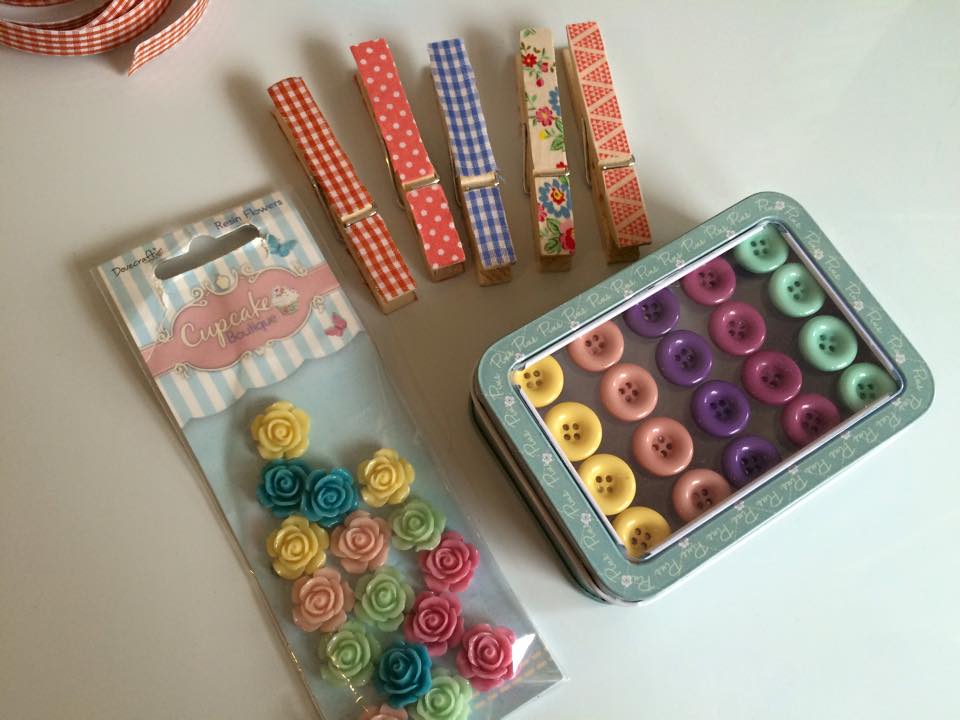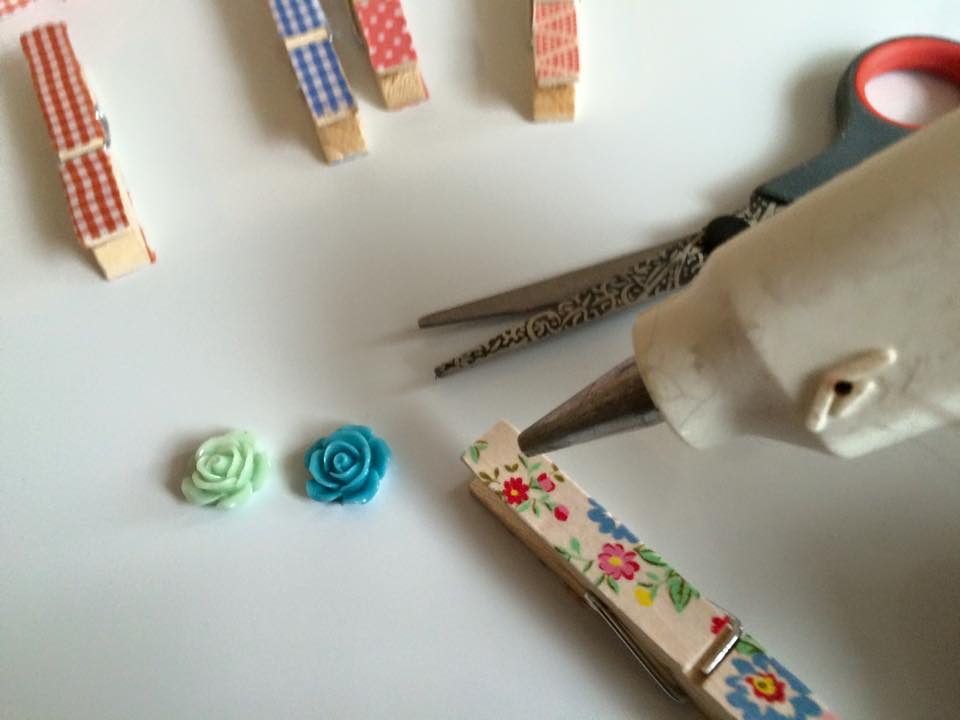 Whilst the glue was drying off, I had a play around with a potential platform for the pegs to be displayed on, I had some spare brown paper cards and left over washi tape so combined the two together – along with my logo of course!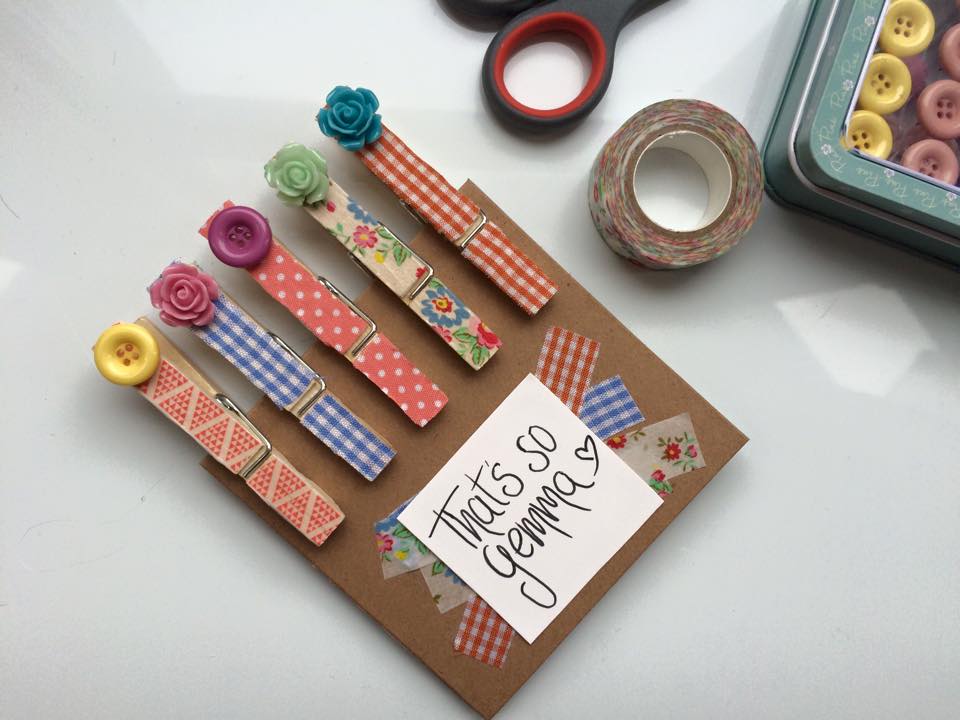 Such great gifts these would make! Maybe i've even figured out a potential product to sell at my future craft stall one day…a girl can dream! But for now, taking one step at a time, i'm just happy to be back to blogging  and no longer getting square eyes from watching website building video tutorials!