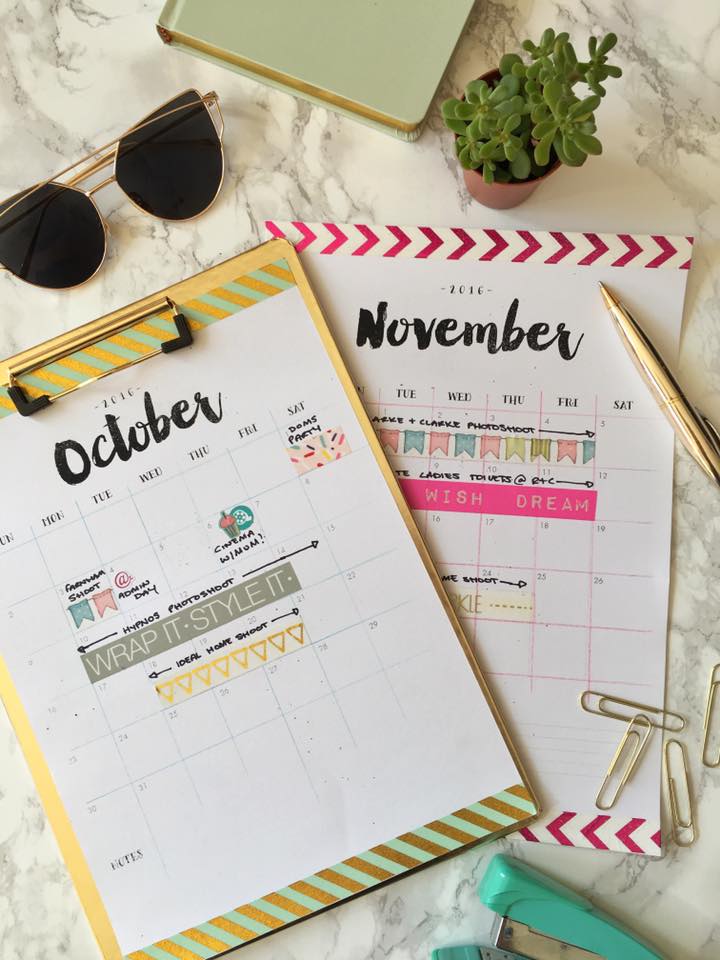 Being a freelancer and running my own schedule can be TOUGH at times. Juggling work plans, keeping track of my weekly rota and balancing a good ratio of work & social time (because I do have a life ya know) can sometimes seem overwhelming. Don't get me wrong, it's also very fun and exciting…keeping me on my toes of course. It's very easy to fall off the 'I'm gonna keep all my shizz organised' bandwagon and before I know it, I need to use up and entire day of ME TIME to get back on top of things. LIFE.
Y'all know by now that I love a bit of planning, journaling and my good ol' trusty To-Do lists. I sincerely miss the days when I could plan a week ahead and see my beautiful planner spreads laid out ready for the upcoming week. Sometimes I genuinely don't know my weekly schedule until Sunday, so there goes any hopes of rekindling my planner sessions getting lost in rolls of washi tape and pretty stickers. However, I have found a very practical, satisfying and almost-just-as-good alternative. Printable Calendars.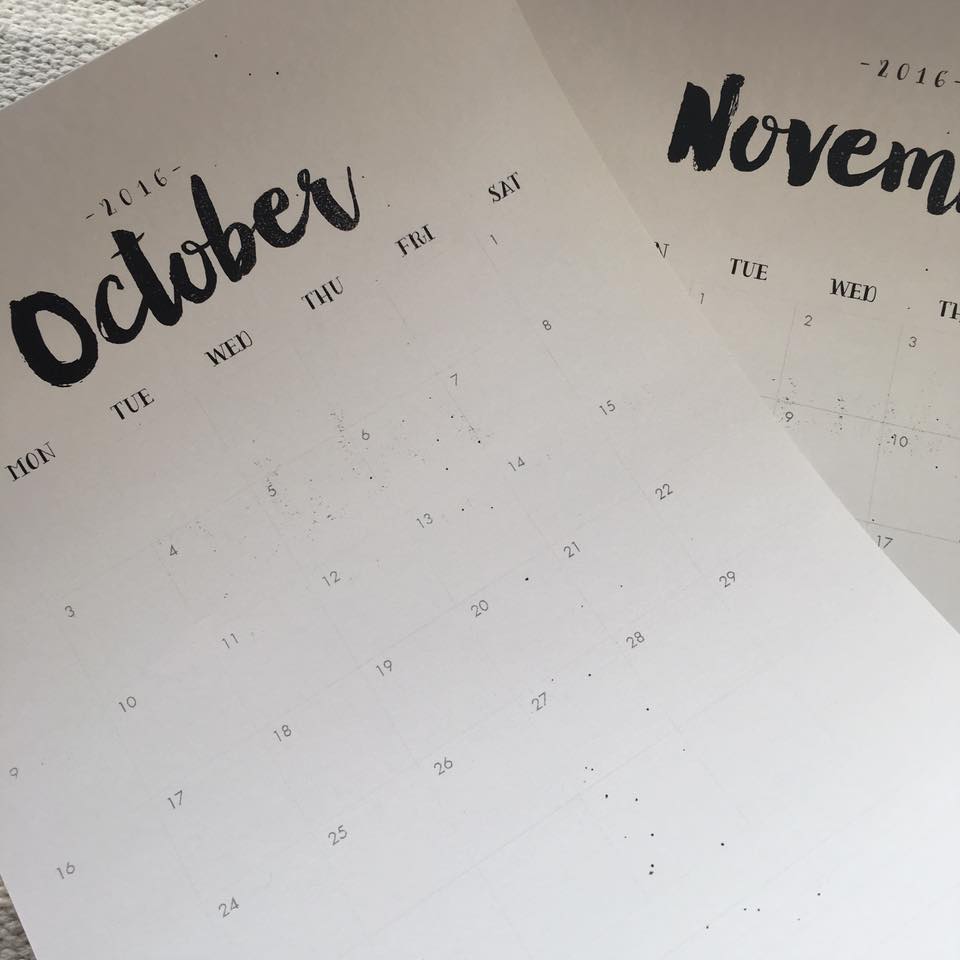 Now I know you're all probably reading this with a sense of 'Uhmm Gemma, calendars have been around for years, this isn't new knowledge'. I get it, it's very easy to pick up a calendar or print out a template and jot down your schedule, I know.
This is just something that I have found fits perfectly for me. Quite often my schedule is changing; dates being juggled around, jobs being rescheduled or moved forward or back. I can now simply re-print and start over if changes need to be made. If like me you have a constant changing, never ending battle with your diary then I highly, HIGHLY recommend you give the printables a go. It's also such a great opportunity for me to give my inner planner addict a new lease of life and re-open the stash of washi's. Yay for planner addicts!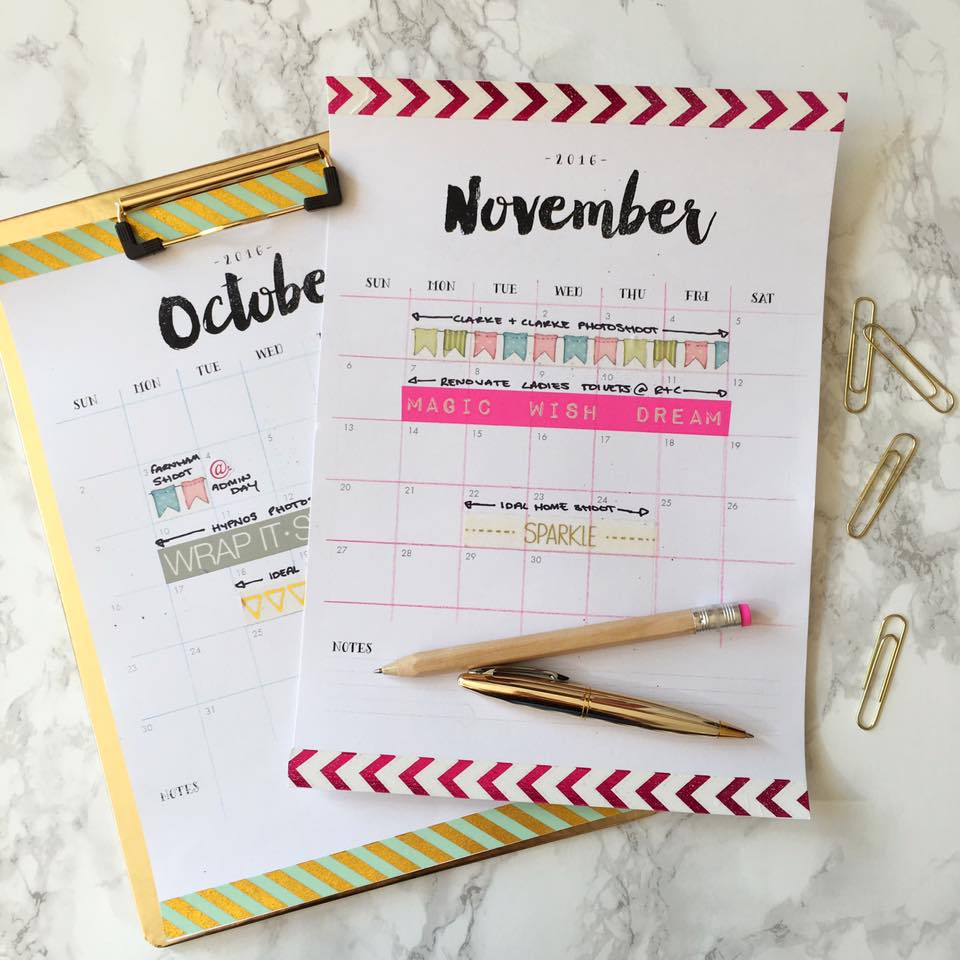 I bought the calendar templates from berryberrysweet on Etsy for just £4.85. This includes all months from 2016-2017. I love the simplicity of these styled with one of my favourite brushed fonts as a monthly header. As you can see, I added my own colourful touch to personalise it just to my liking. If you're not feeling so creative then there are oodles of other design ideas on this Etsy page for you to search – take your pick!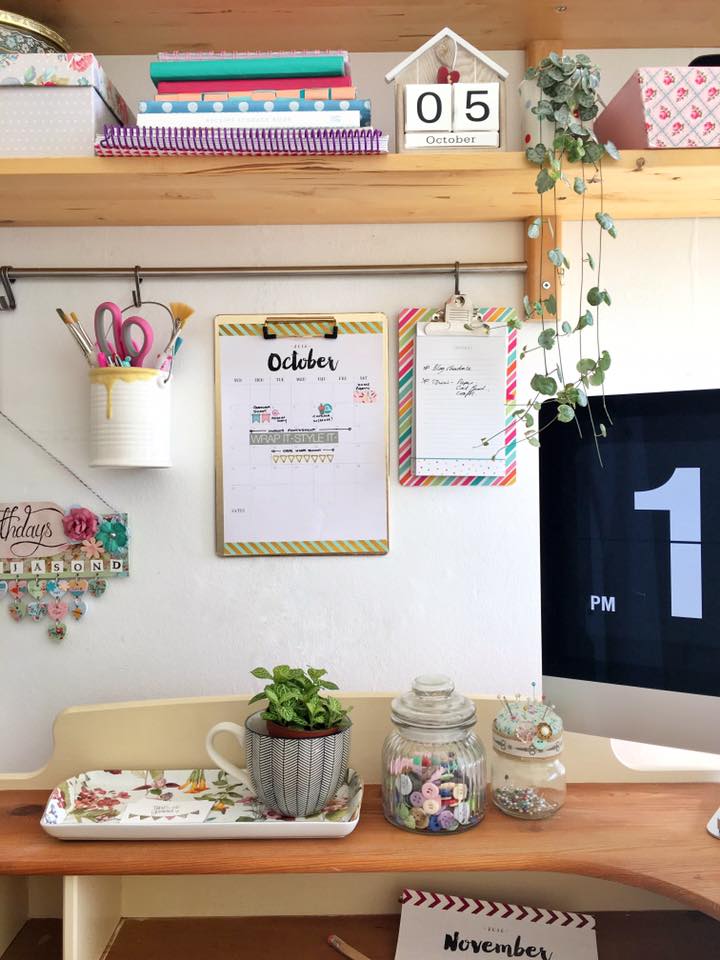 My calendar now hangs proudly above my desk, which is ideal for me to check at a glance. I always think it's pretty motivating to have a calendar hanging in the flesh as opposed to hidden away, in a calendar app, on your iPhone…it's nowhere near as fun. I'm very much a see it to believe it kinda girl and I'm pretty sure if I didn't have a calendar staring straight at me then I would certainly get in a huge kerfuffle. Plus, it looks pretty.
Also, incase you were wondering I picked up the gold clipboard for just £2.50 from Wilko's!
I feel like the old me again now I have a new way of planning… Yay stationery!