It's really not very long till I set up my stock on a table at my very first craft fair event! For those of you that don't yet know, I will be running my craft stall at the Christmas Fair in Middleton Sports Club on December 5th…I can't believe how fast it has come around, I'm so nervous and excited AND anxious!
I've been spending a lot of time this month putting all of my energy in to making more products in bulk quantities and planning my table layout and prices. It's so fantastic to finally see it all starting to come together considering how much time has gone in to everything over the past few months!
Today I have been completing my pin cushion jars and they've turned out so cute! Earlier this year I wrote a post and tutorial on how to make one of these, so if you missed it then you can find the link here and below.
Make & Create: Pin Cushion Jar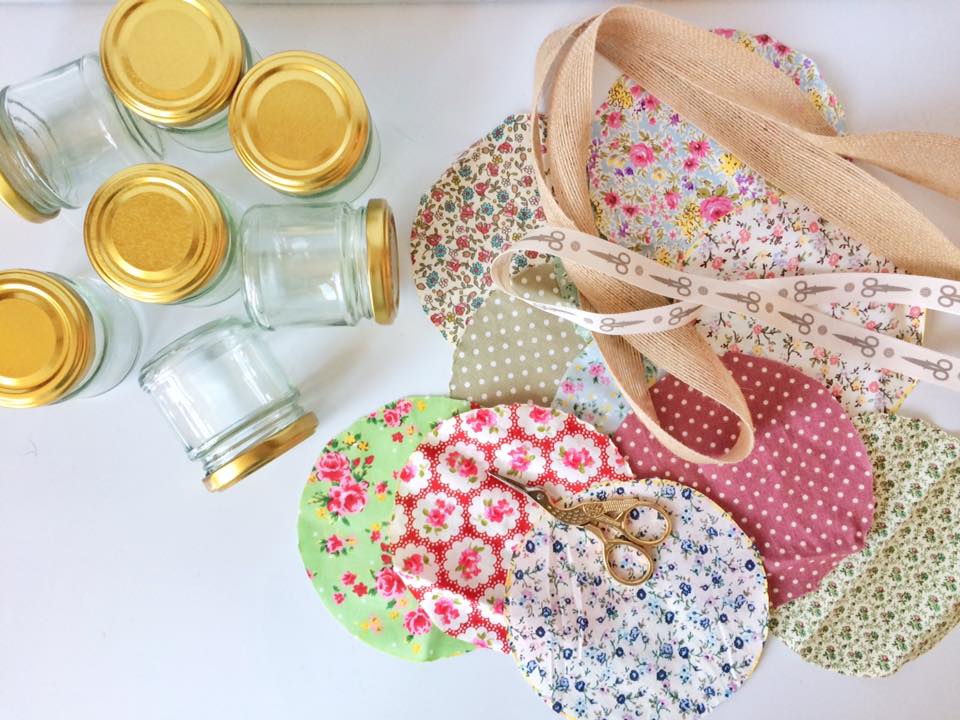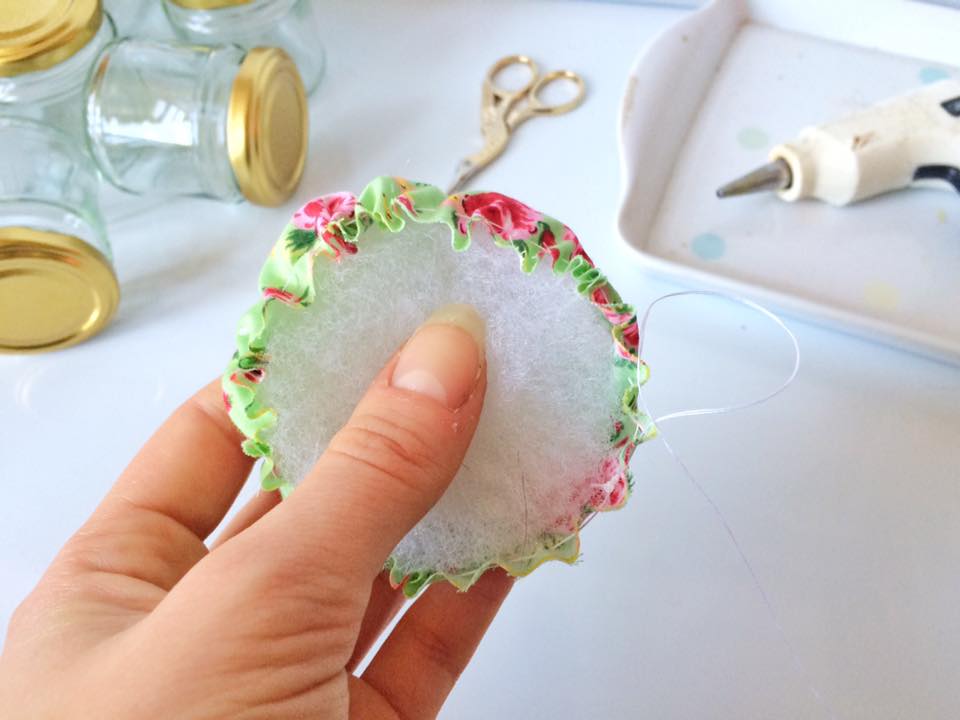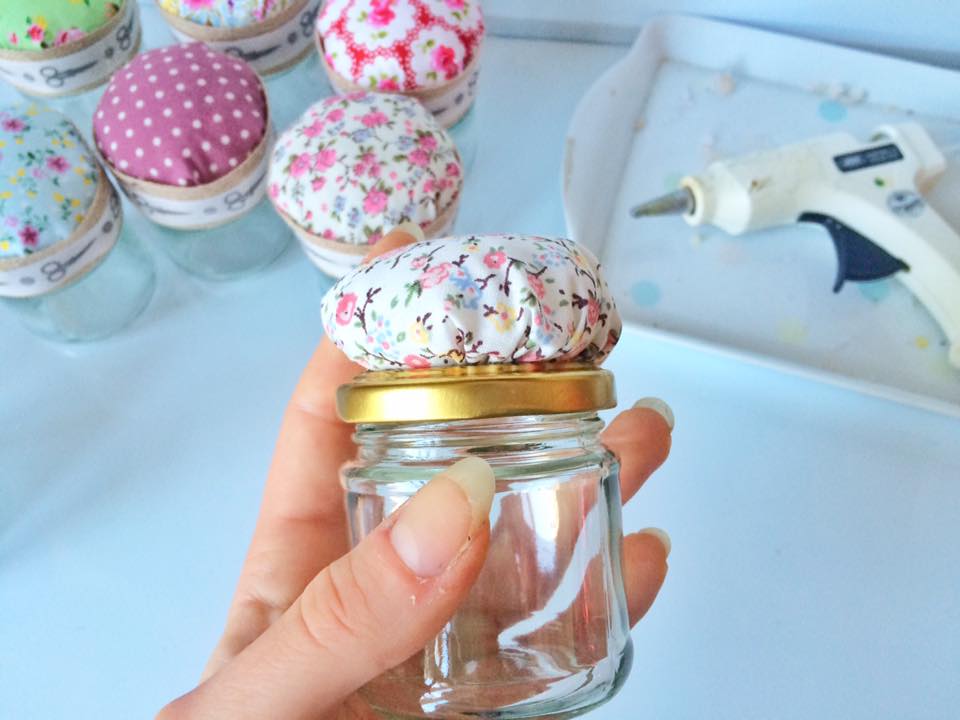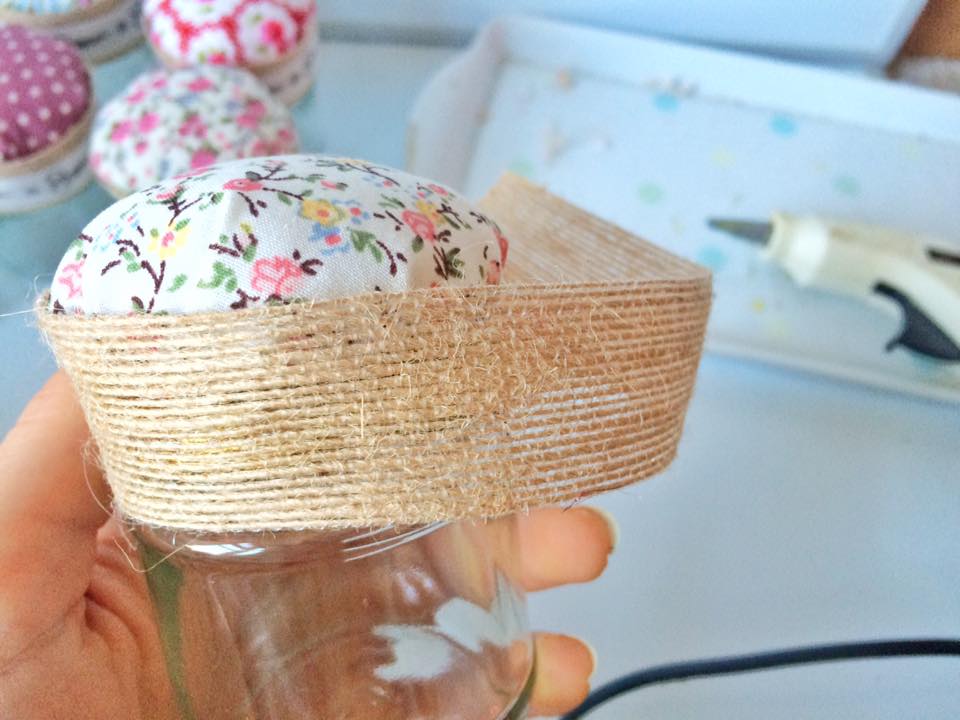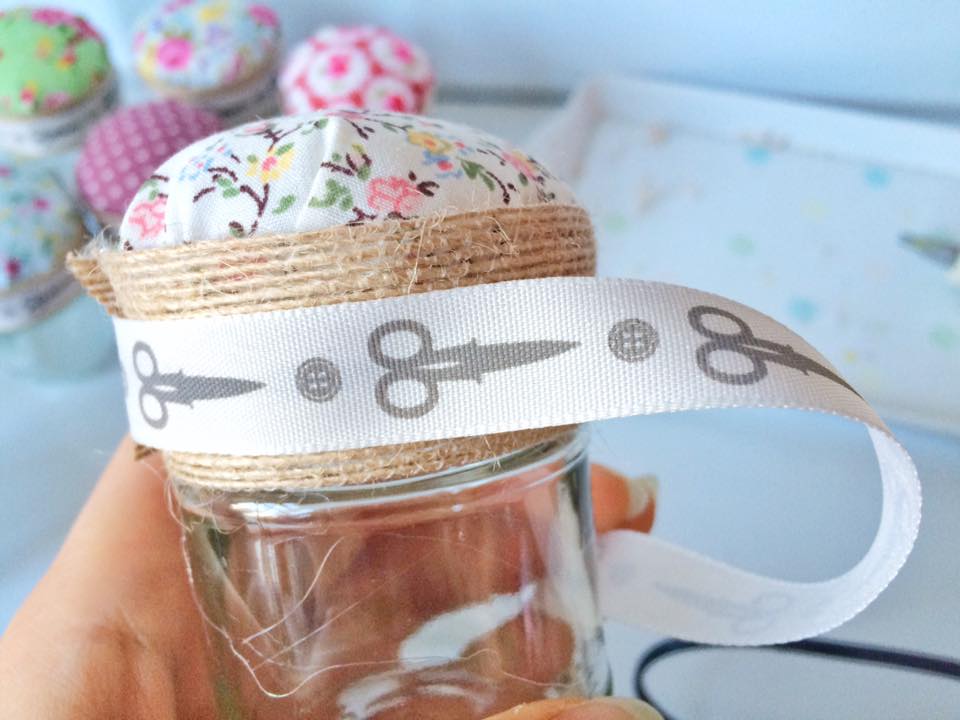 With a selection of floral fabrics, lots of buttons and some embellishments, I created these adorably cute jars to store all of your pins and needles with a handy pin cushion secured to the lid for multiple purposes… hey, a multi-tasking jar!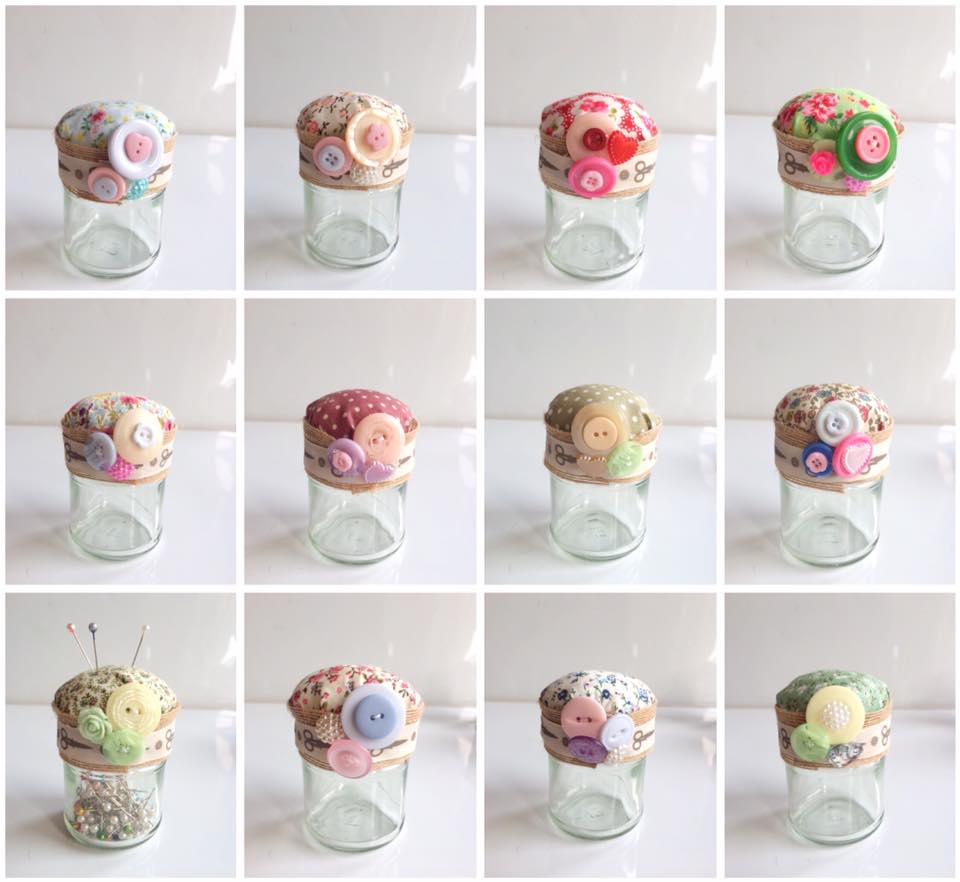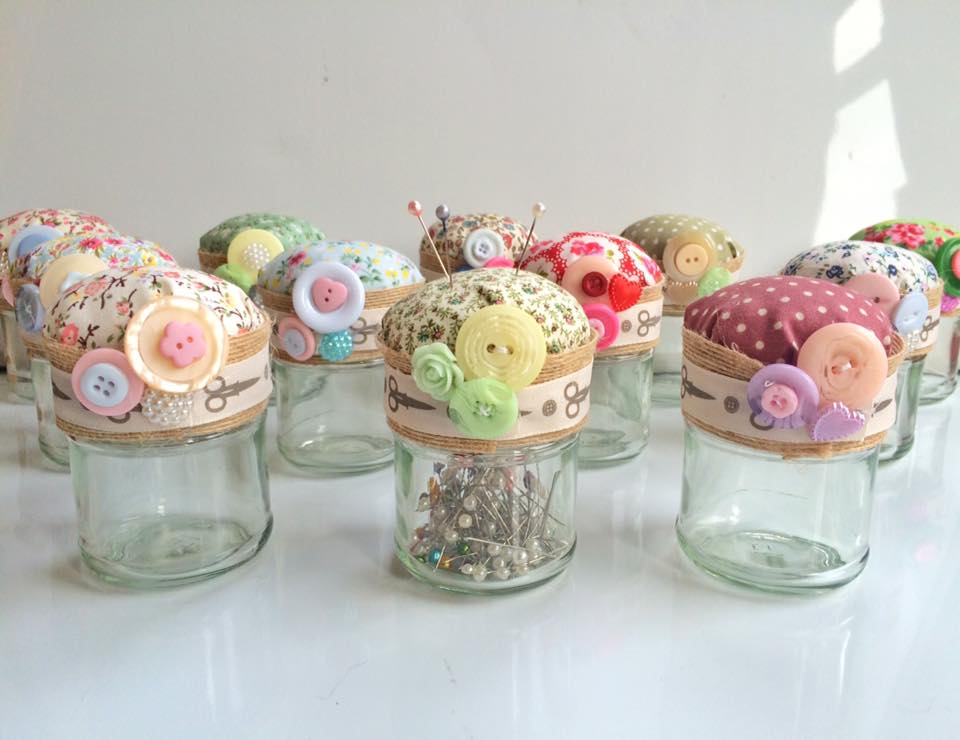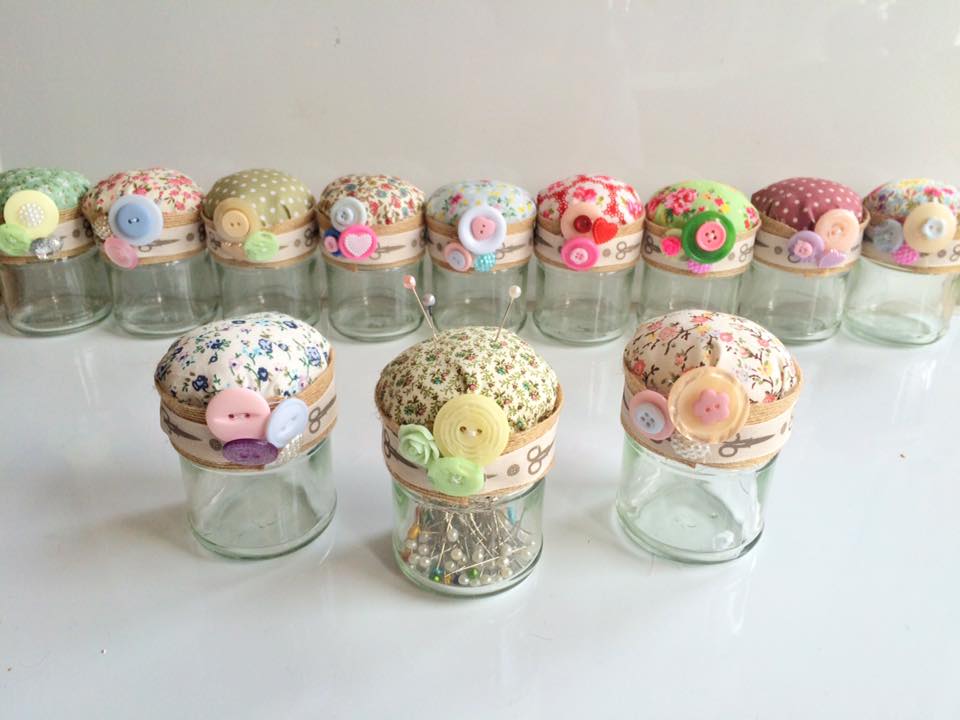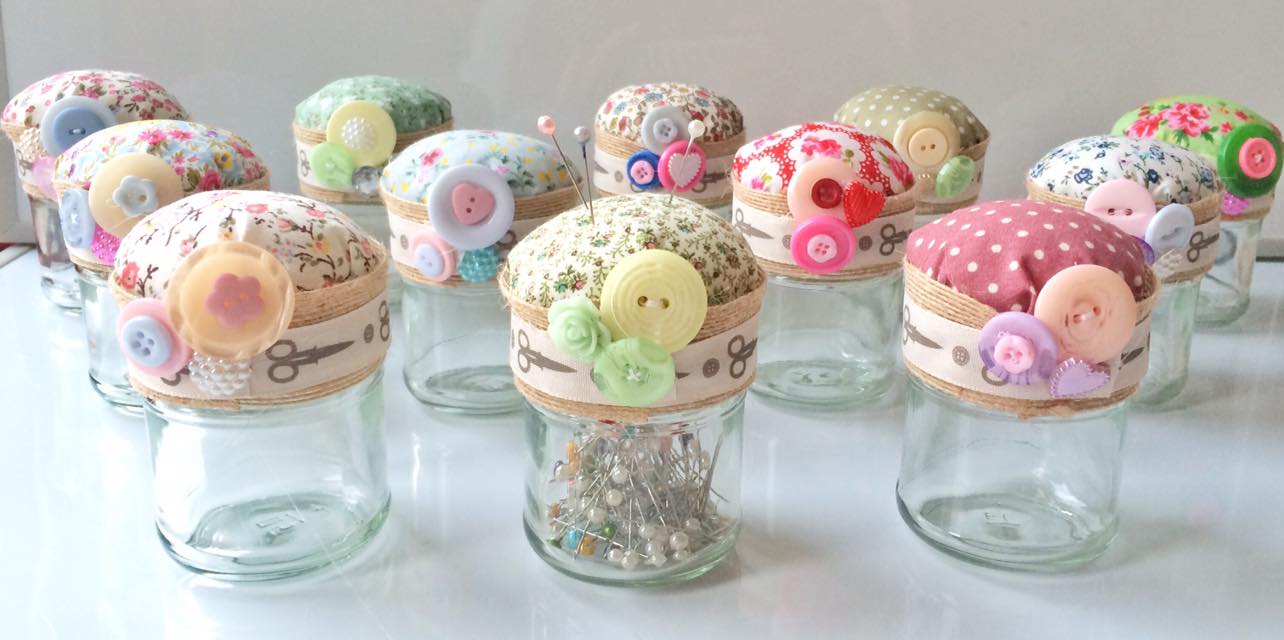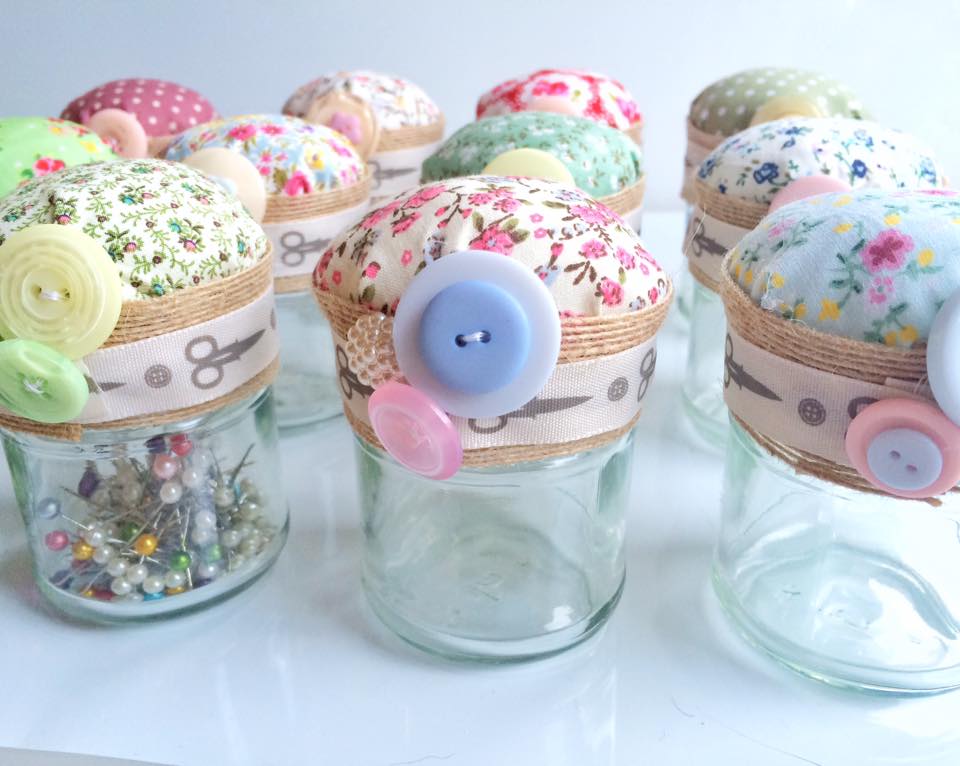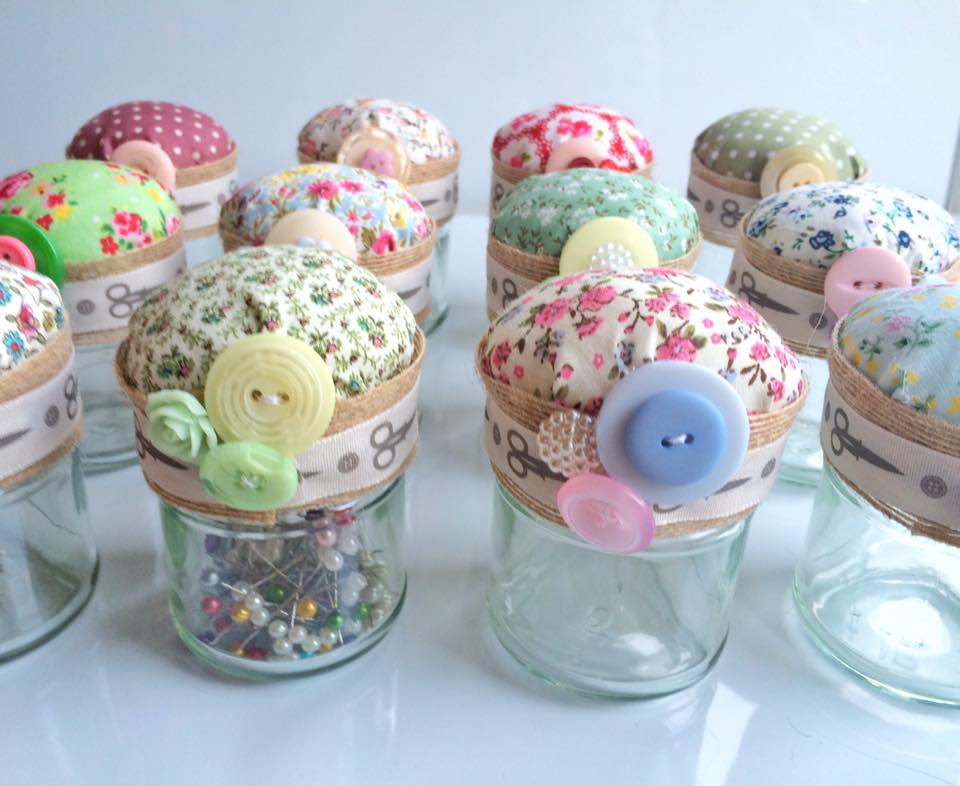 I then of course stuck my logo stickers on to the bottom of the jars which slotted in to the base of the jars perfectly. Branding is so important when it comes to selling your products as you want people to know your products and your label… it's also like adding a signature to your creation.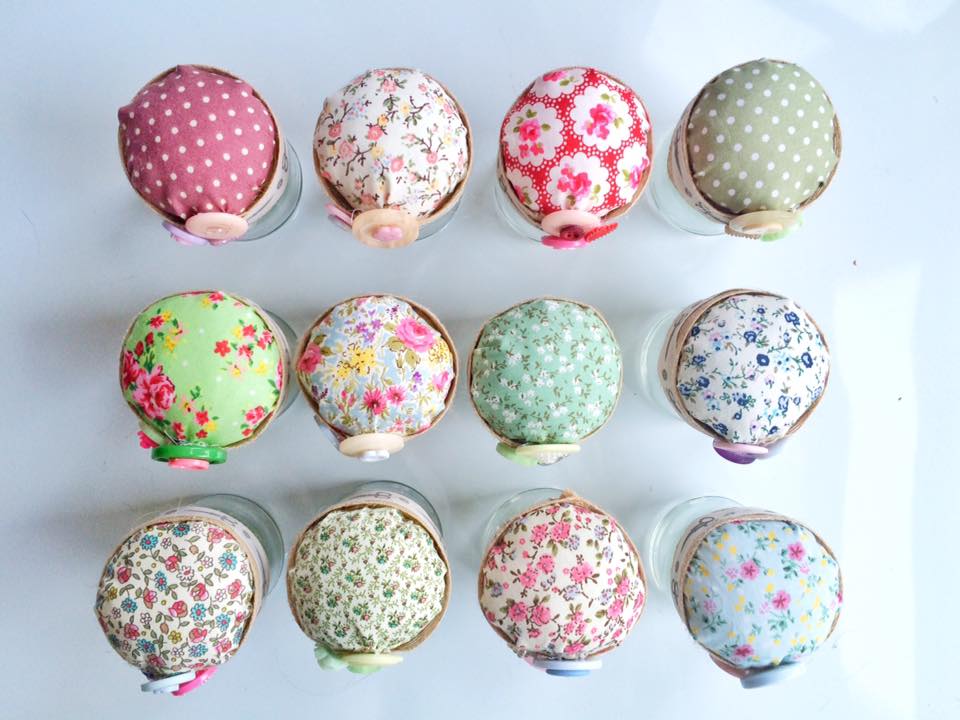 You'll be seeing a lot more posts from me this week as I build my collection of stock… I'm so lucky that I now have ten days off to complete any final preparations!
Happy crafting y'all!