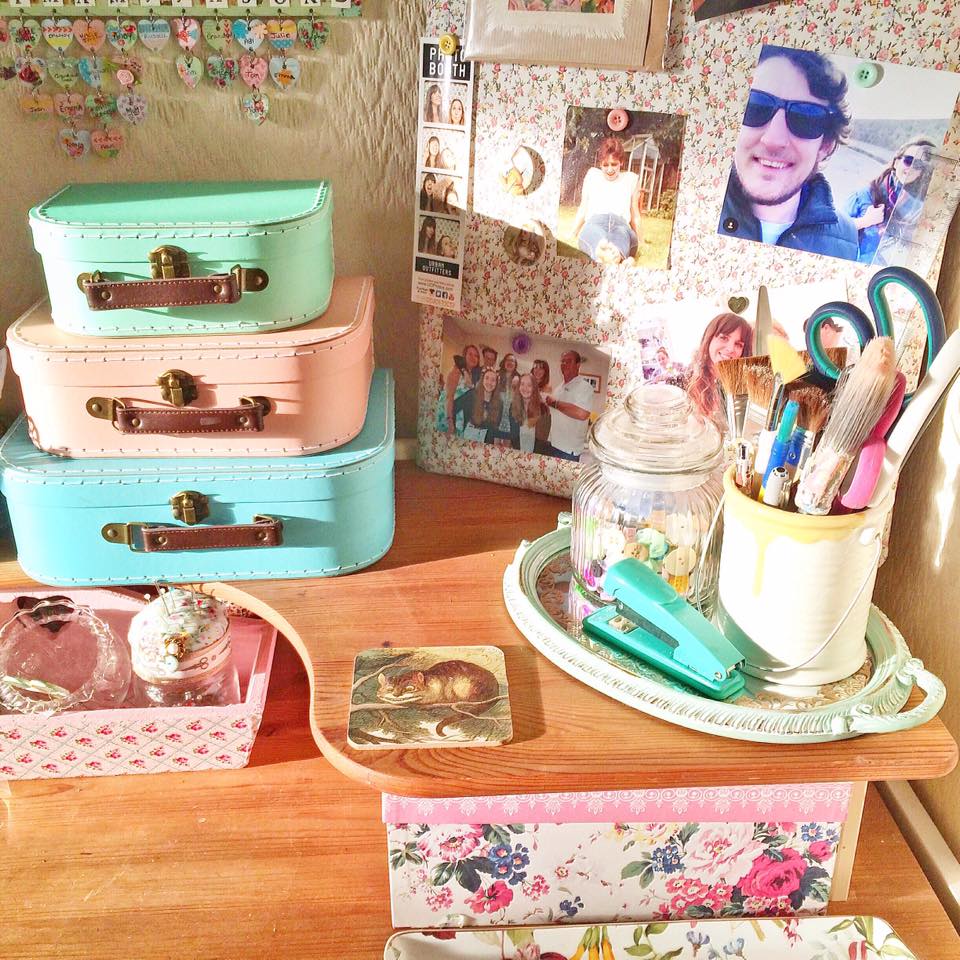 Ahh, it's that short period between Christmas and New Year when you have no clue what day it is, what to do and what to expect of the upcoming year. Limbo.
I know everyone rants on about a 'spring cleaning', but I personally think NOW is that time to spruce up and tidy up ready for the new year. Let's call it a post-christmas clean…. a postmas clean?! That works I guess…
With a lovely collection of new gifts to display and put in place, it makes it rather exciting putting them in their new home. Unsurprisingly, I was super lucky to receive a lot of typical 'That's so Gemma' gifts to add to my stash, including 2 sets of vintage storage boxes from Sass and Belle, a baby blue Instax mini 8 camera, personalised colouring pencils and a 24 piece set of Sharpie pens in a rainbow of colours! Aw-shucks guys, y'all know me too well!
Needless to say, my craft corner was in need of some re-organisation… it needed a tidy and a new layout to welcome the new additions!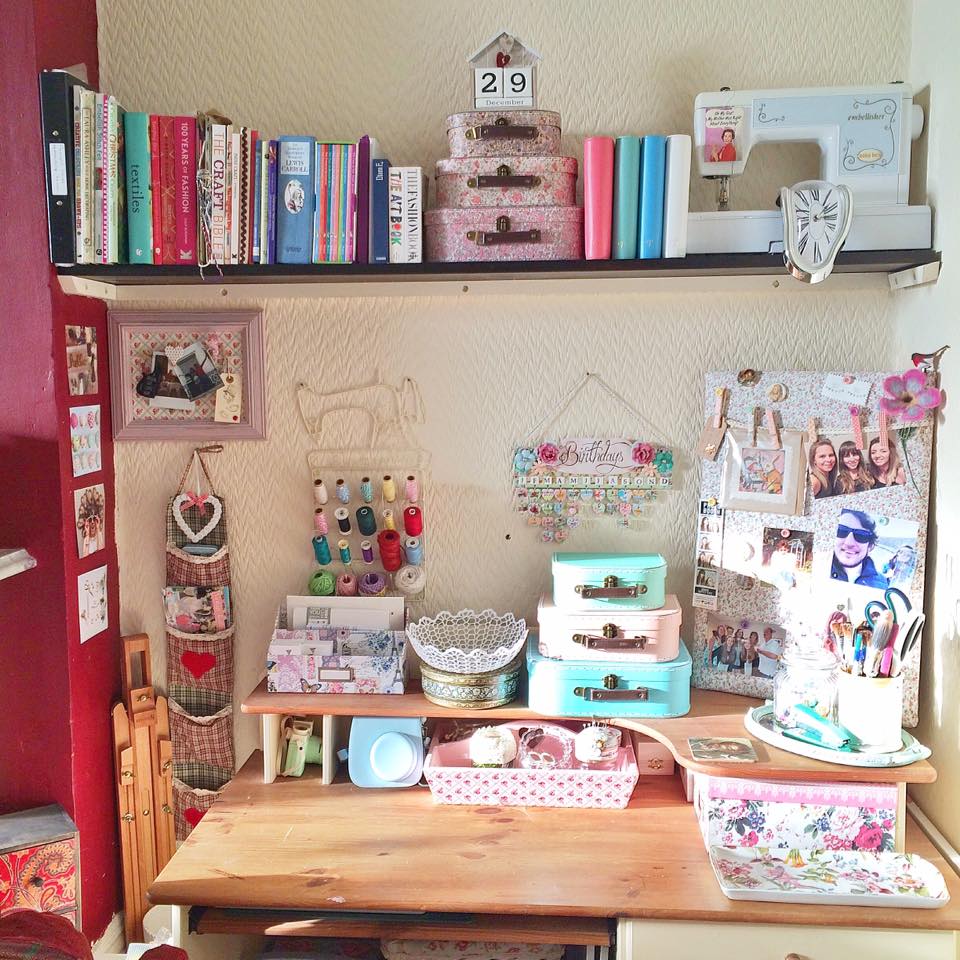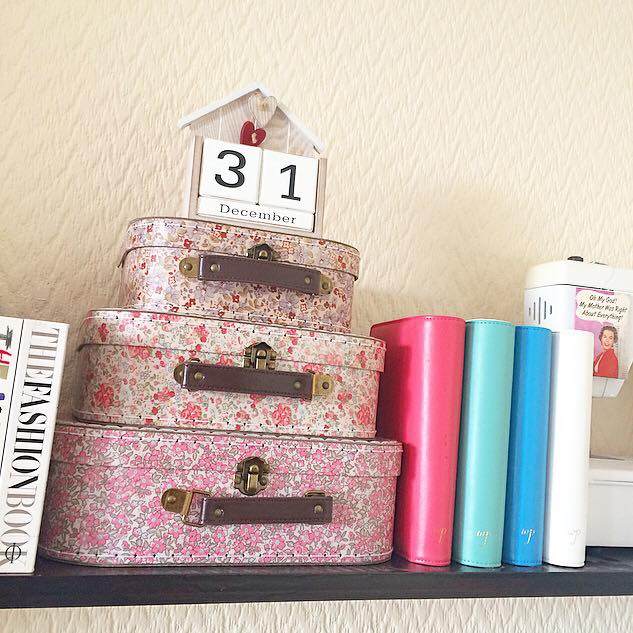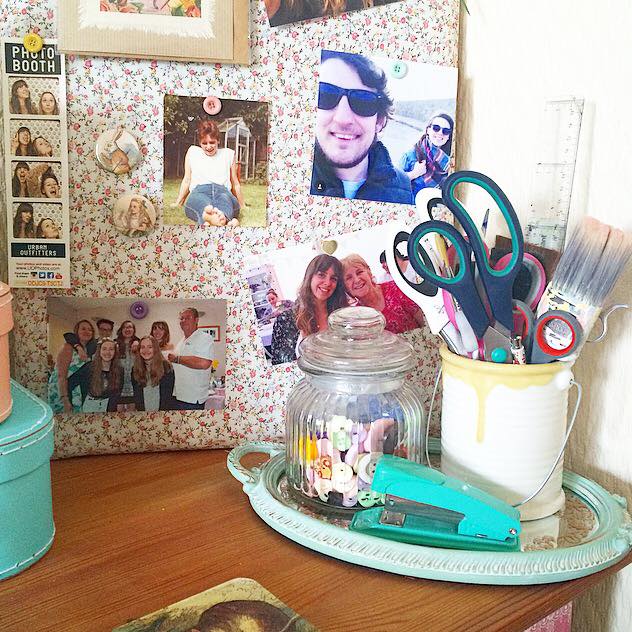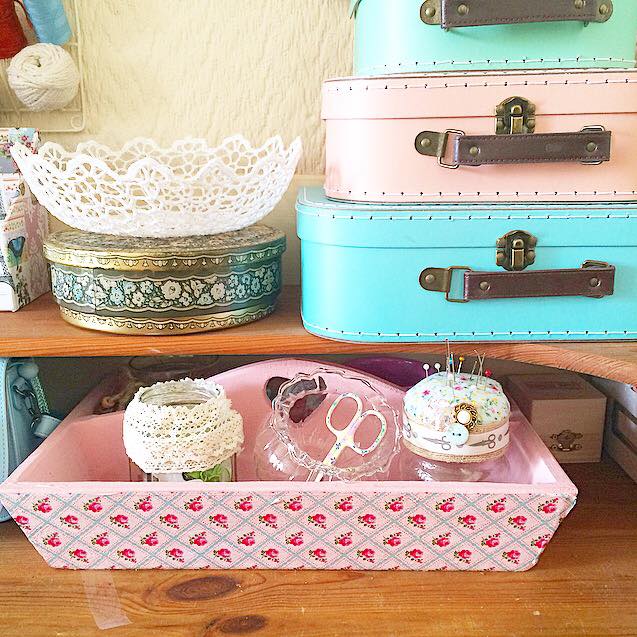 Doesn't it all look so dandy?! I'm just so in love with the combination of retro pastels and vintage florals! I must say I'm pretty chuffed with my little corner now, it's so nice to sit at my desk, crafting and blogging surrounded by all of this cuteness…
Whatever space you have, whether it be a craft room, craft corner or craft den, I would love to see! Get in touch via my contact form here and send me some piccies!