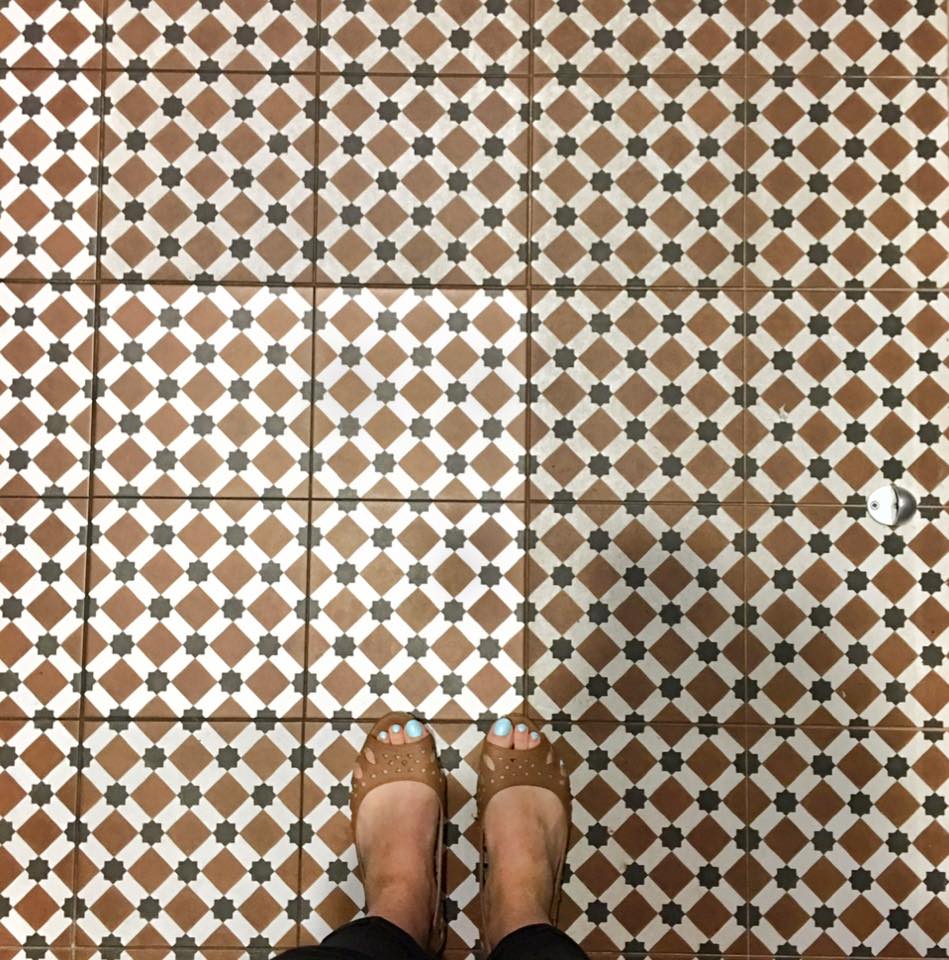 Earlier today I had the absolute pleasure of working with the incredibly talented stylist, Amelia Annfield, at Sartoria restaurant in London to prep, style and hugely titivate the Christmas press show for Alessi. The event was due to open the doors to the press and begin at 9am, which meant all hands were on deck from the moment we met outside at 6:50am… Let's just say coffee was essential for me to fully function at that time of morning!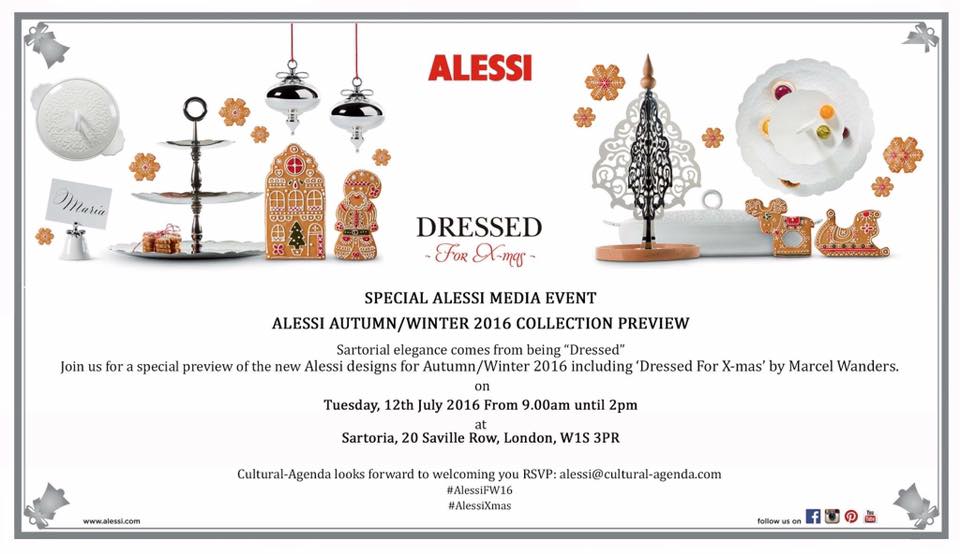 Along with Amelia, I met all of the lovely PR team of Alessi who kindly equipped us with all the new product ranges and gave us lots of help to set up. We all worked wonders completing the set up with 15 minutes to spare before the opening. Dream team!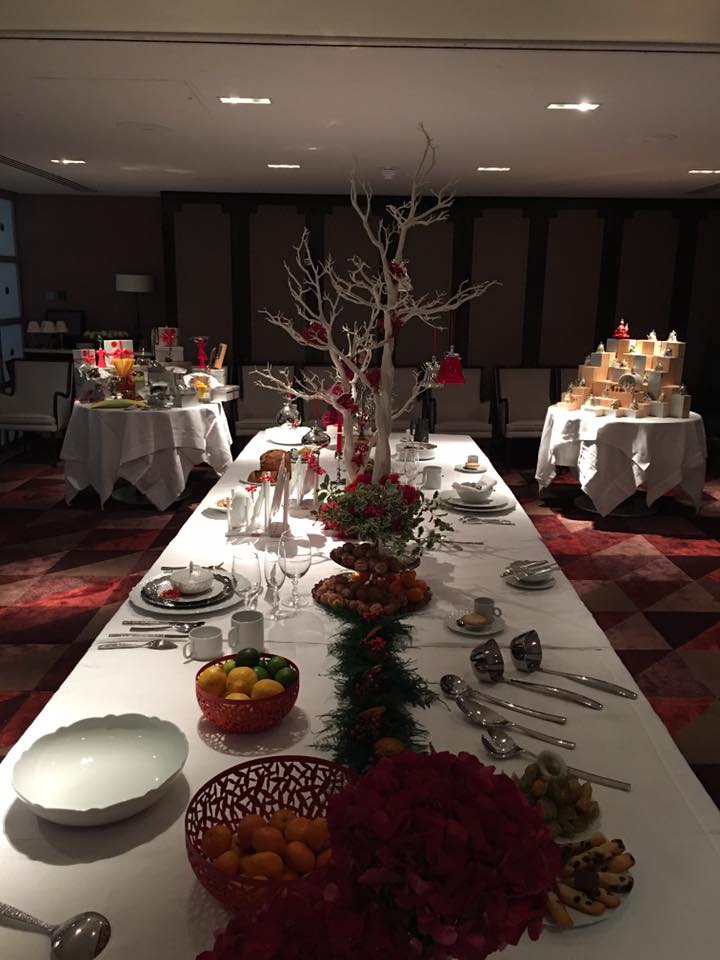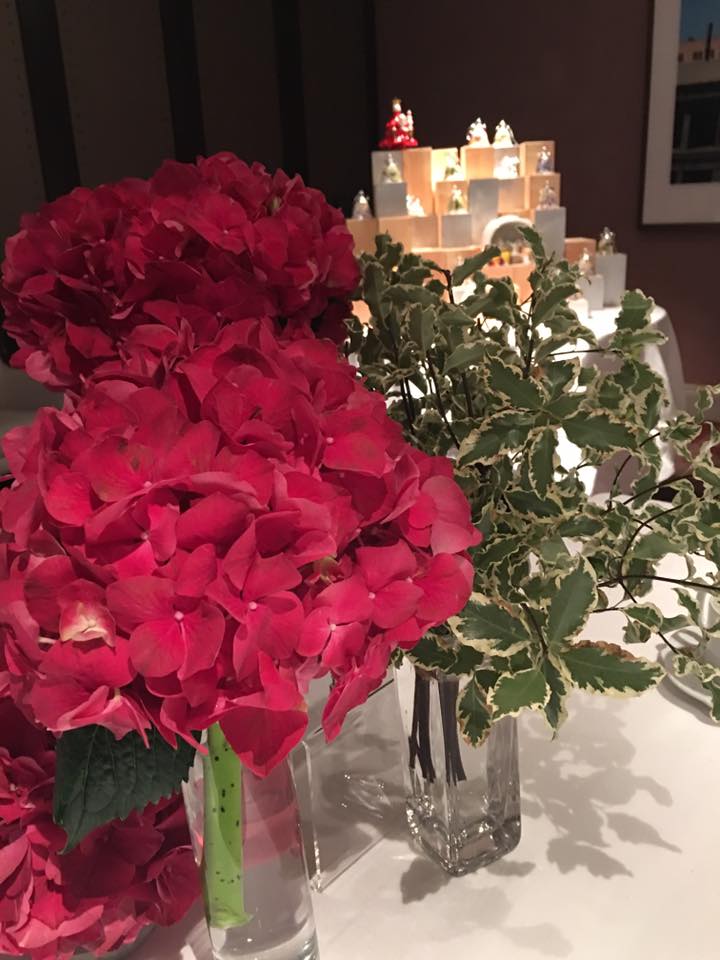 I am once again very thankful of my previous experience working at Zara Home because I am certainly no stranger to setting a table display to it's finest! The crockery and cutlery on show was beautiful and modern, and we dressed the entire table with festive treats to enhance the Christmas feel. It's still taking some time, adjusting to 'Christmas in July' but I guess this is something that I will get used to eventually.
Can I also just add that I am adding 'professional panettone slicer' to my CV because it's a bugger to slice just as it is, let alone when you have to slice out the perfect chunk to display on a cake stand next to an Alessi cake slice… No pressure!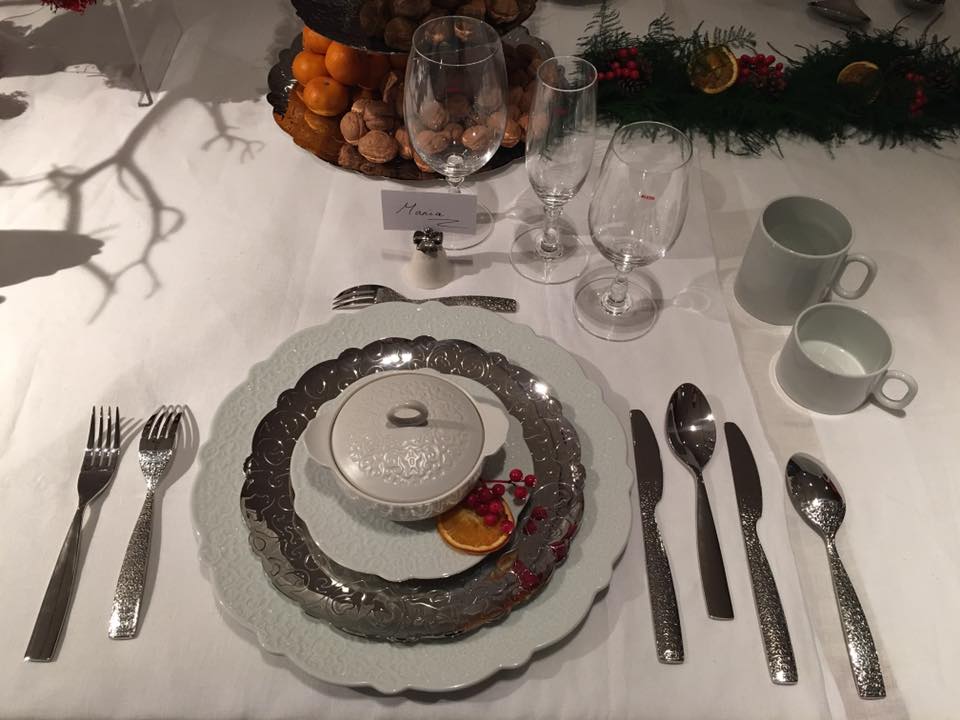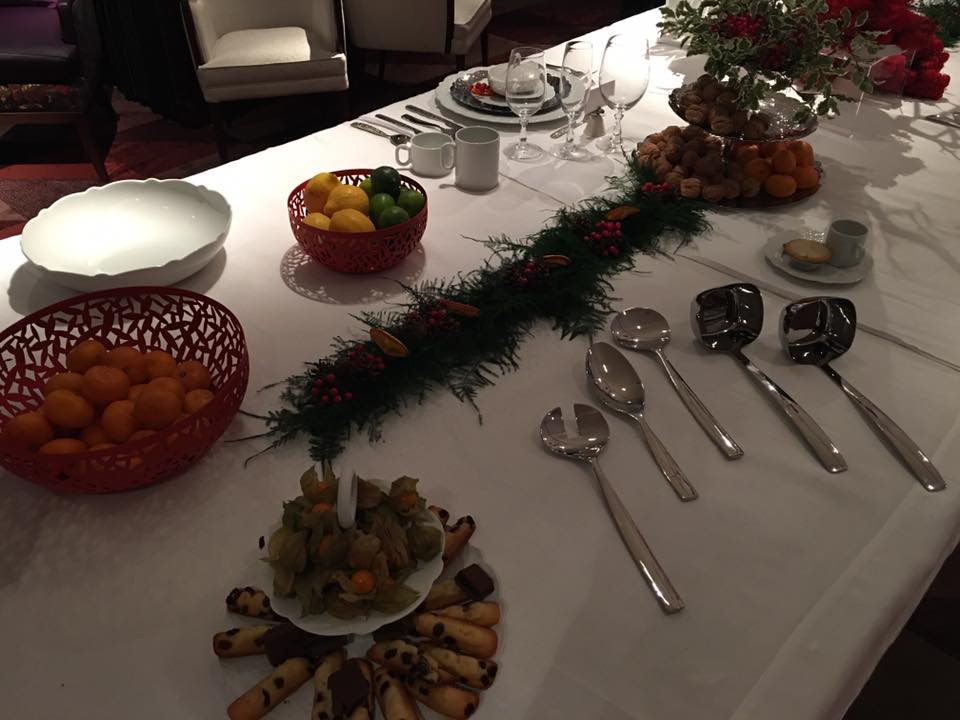 Around the main table there were smaller, circular tables with Alessi kitchenware gifts. Another table was showing off their new range of Christmas decorations – The china bells were so polished they were gleaming under the spotlights!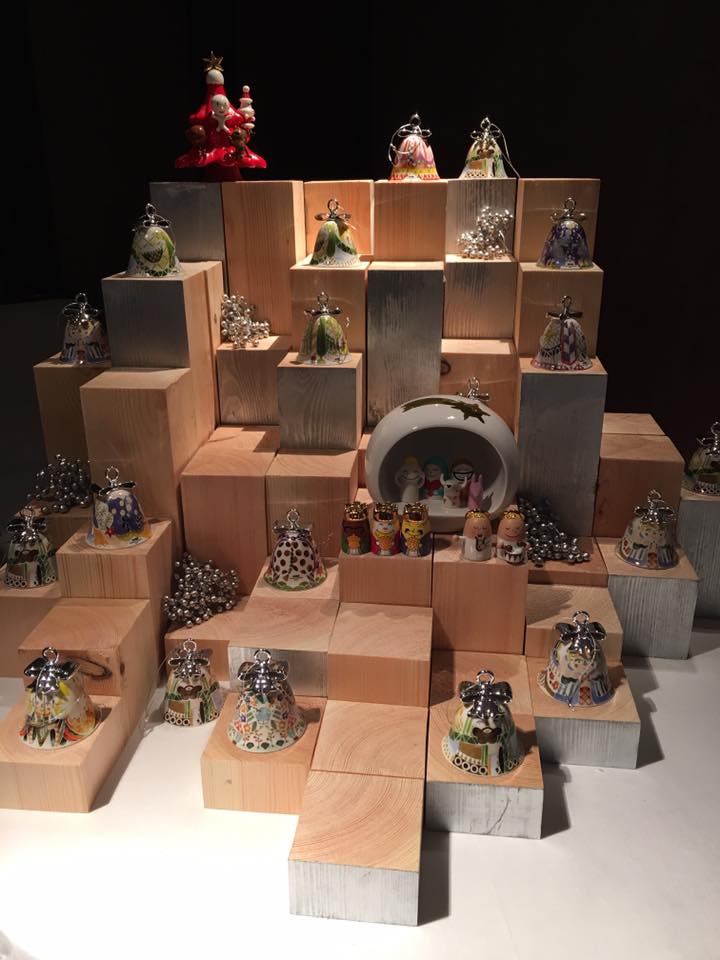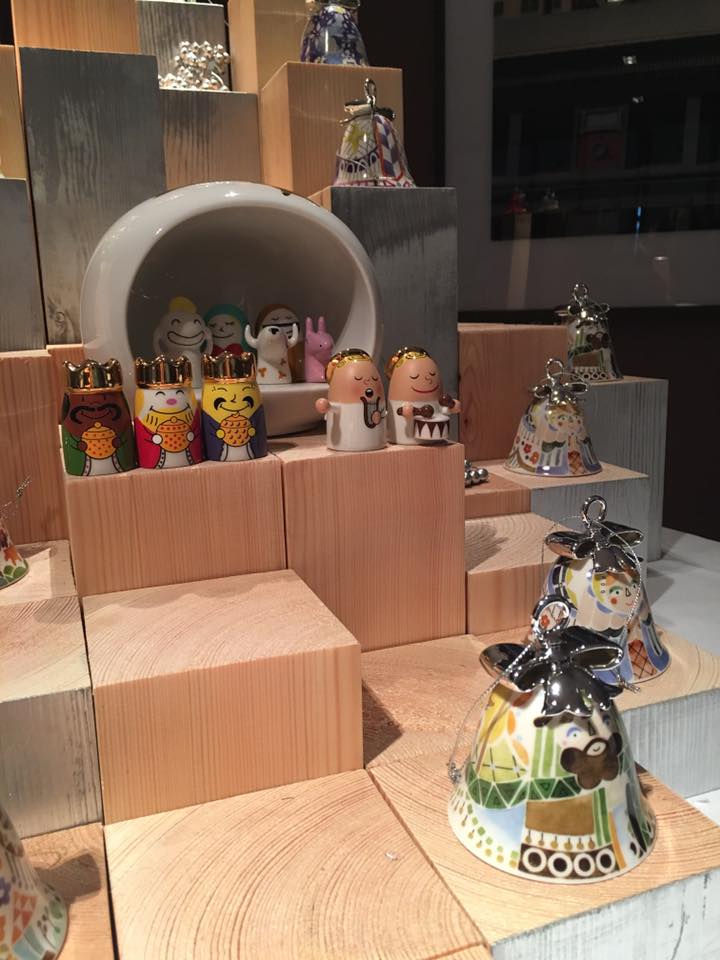 Towards the end of the set up, I had the task of balancing all of the goody bags one-by-one on a table to create a tiered display which (fingers crossed) didn't topple over at any point during the launch!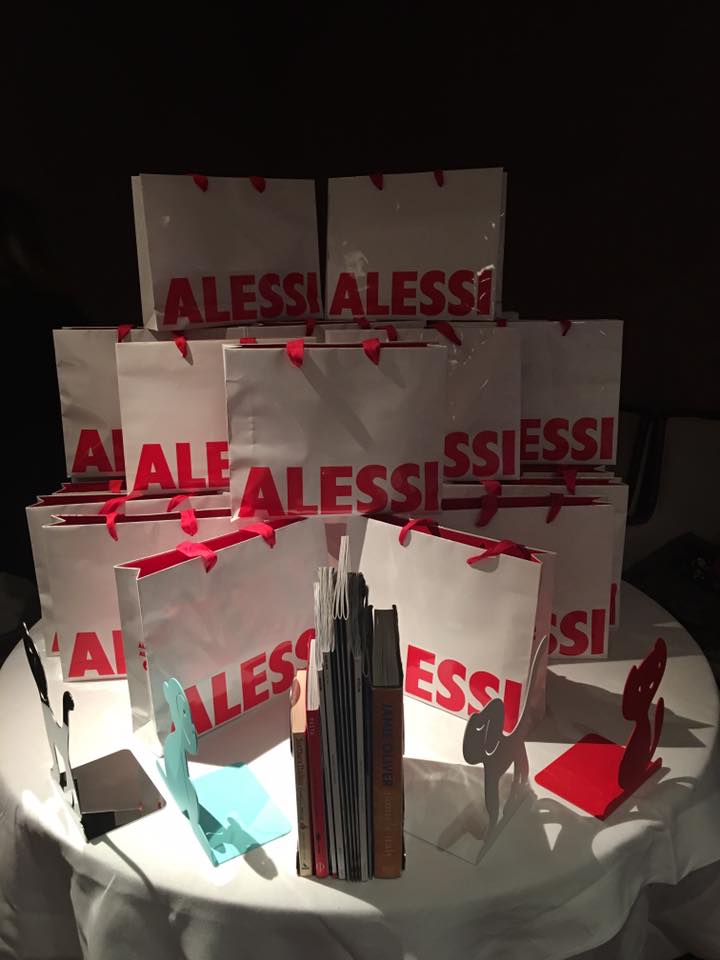 Finally, can we just take a minute to appreciate how hilarious this shot is of my reflection in the bell bauble…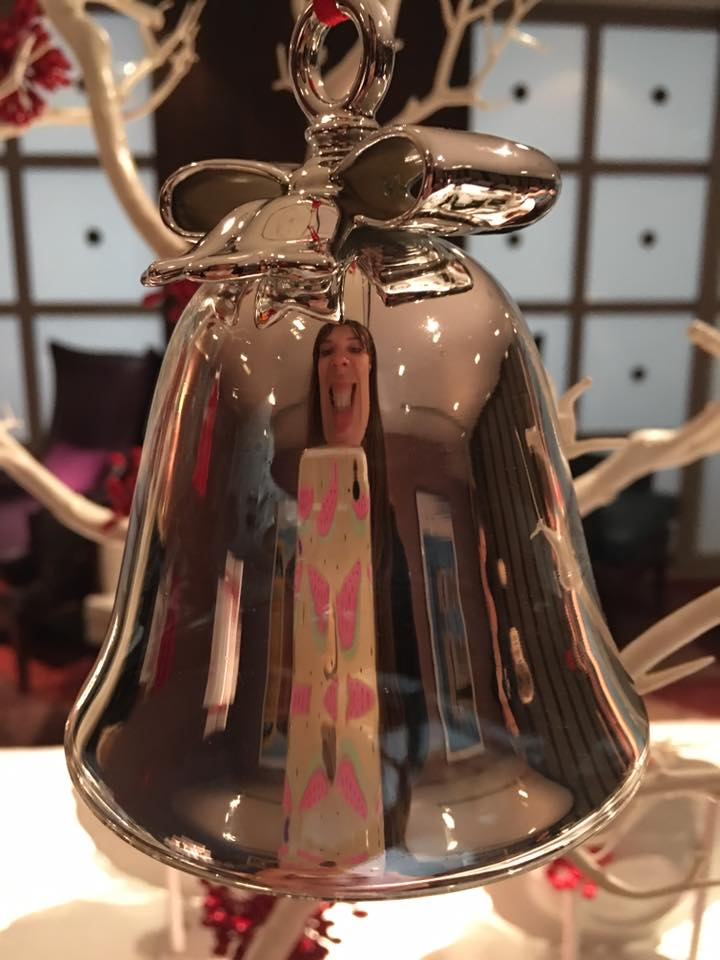 Pretty scary huh, I definitely take the glamour out of the decoration!