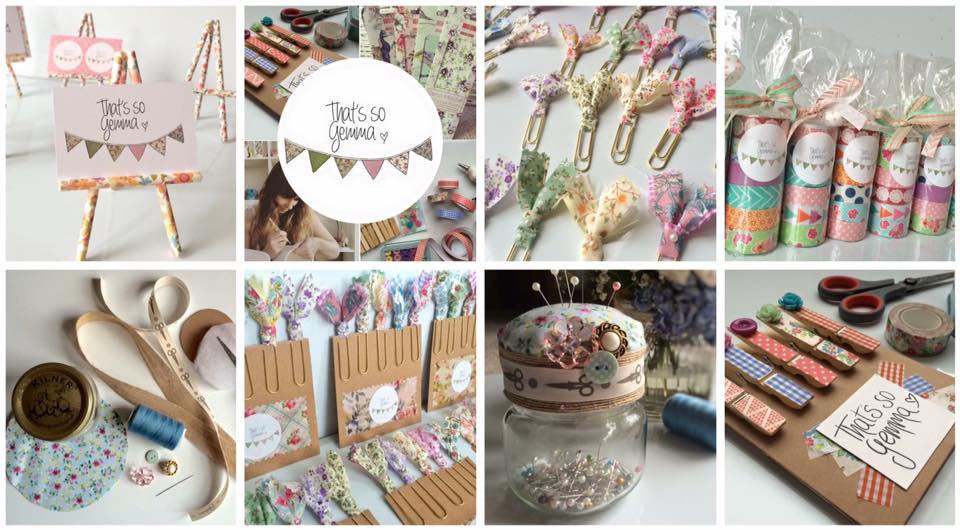 Every month as you may know I have Flashbacks at the progress of That's so Gemma and what has been achieved in terms of business and networking. I feel as though now is the right time to take a deep breathe and reflect on what I have achieved as a person since the beginning of my new adventure. Before becoming the founder and face of That's so Gemma I felt as though I needed to bring something in to my life to keep me doing what I enjoy the most, and at the time I was working 2 jobs covering 60 hours a week on minimum wage and felt as though I was loosing the real me, working ridiculous hours with nothing to show for it.
In February I went on the most spectacular vacation to Sri Lanka, and my return from that holiday was the due date to start making a huge change in my life. I do believe that for the months before I went to Sri Lanka I used that as a reason to just be 'ok' with how my life was and hid behind the fact that going away for 2 weeks could be an excuse to not start anything new.
When I first returned from Sri Lanka I felt myself suddenly putting A LOT of pressure on myself – things are SUPPOSED to change now , you HAVE to change because you've said you would – and everything I was doing had to somehow meet my expectations that I had created in my own head. It was almost as if I was punishing myself for not fighting for what I wanted any sooner, and realized that I had fallen into the trap of being to scared to go out of my comfort zone. We've all been there though, right?
Now, I look back over the last 6 months and I can see that I have achieved SO MUCH. I have come stupendously far and it is a shame to be totally honest that it's taken me so long to realize this. I'm not embarrassed to say that actually, I am really proud myself – and I may literally even give myself a genuine pat on the back. Well done me.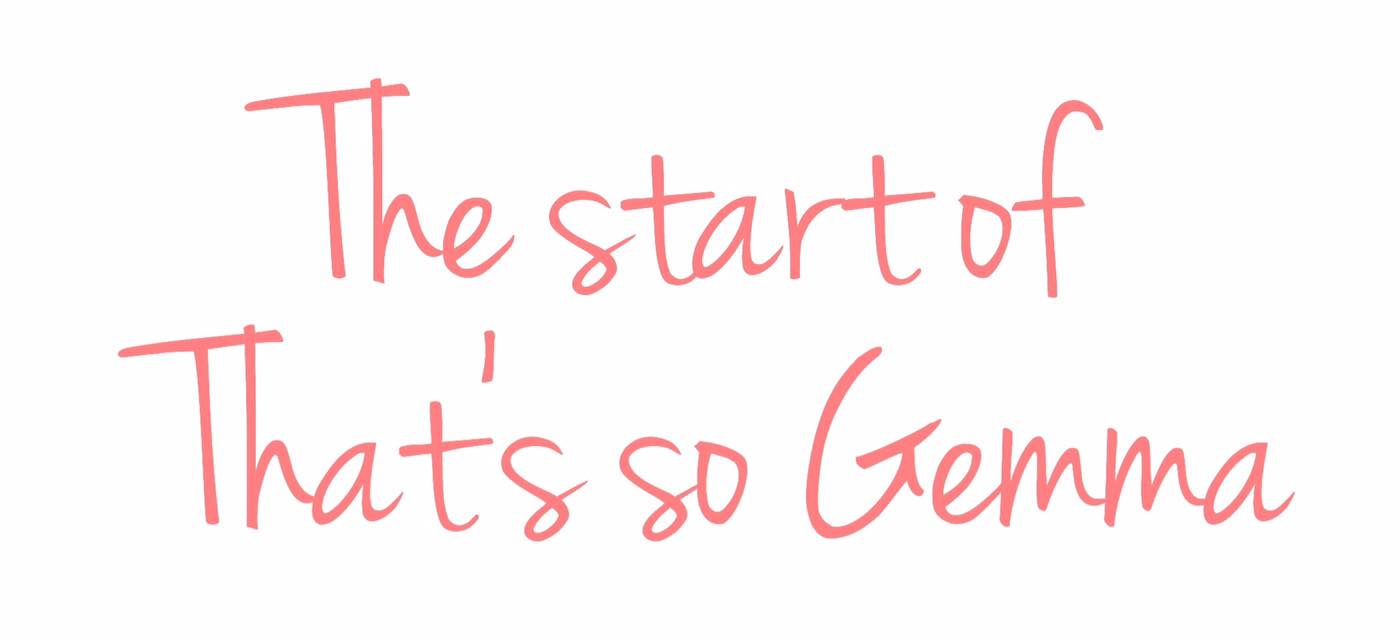 I'm not going to lie, starting off the creation of That's so Gemma was TERRIFYING. A variety of thoughts constantly went through my head of whether I'd be able to keep it up along with working, whether I could actually even do it and whether or not people would even like it and understand it. But I did, and look at how far That's so Gemma has come in just 6 months.
People who may not know much about blogging don't understand that it isn't just about writing an online diary and taking pretty pictures. When I created That's so Gemma I not only had to design and build my own website which is an accomplishment in itself, but I had to create a Faceboook page, Instagram account, Twitter account, Pinterest, Blogloving, Photobox, Tumblr… The list GOES ON. The point of having a blog is all very well in itself but it's not actually going to be seen and read unless people know about it through networking platforms. This indeed was a long mission…and for the life of me I still can't understand Twitter- I like to ramble, and it doesn't let me! Networking is a job in itself, the amount of hours I spend networking on Facebook groups is practically a shift, but without it, That's so Gemma would not be where it is today.
Along with running the blog I've now starting branding my business with logo stickers, business cards and packaging. I am working my way through making products in bulk essentially to start up my own craft stall but for now, one thing at a time Gemma…. one thing at a time!
Hahaha, if you could have seen me in the early days of writing as a blogger then GOSH you would not have been impressed! It literally took me an hour just to type out a few sentences and word everything correctly. Anyone who knows me knows that I am definitely NOT the most literate human being on the planet, but I have found that writing as a blogger has really increased my writing and typing skills, and that's just in 6 months. I still have a long way to go but every day I am getting much more confident on the keypad, things seem to come much more naturally to me now!
I'm pretty sure every blogger on the planet has done this or still does every so often, but at the beginning of my blogging days I would spend hours browsing through such fantastically inspiring blogs and compare it to my own…and then probably hide under the duvet weeping for the next few hours about how inferior my blog is to theirs. Yes, their blogs are utterly amazing and scrolling through their archives you'll also realise it's because they've been blogging for 5 or more years and nothing you write, post or chat about is going to get one up on that! Blogging needs time, and only time will get you there… the main thing you can do at this current stage is be dedicated, keep at it and don't give up.
I'm still in such early stages of learning what life is like being a blogger, but what I do know is that I could not live without my blog now. What on earth did I used to do with all of my spare time?! Don't get me wrong, there are plenty of times when I struggle to find the oomph and motivation to lift up my laptop screen – the long days when I get back from work and all I want to do is relax in the bath and maybe even paint my nails if i'm lucky BUT NO, blog comes first…which always ends up being the right decision, because it makes me happy.

I'm sure i'm not just speaking for myself when I say that being unique and creating something completely new is incredibly difficult. It's near enough impossible to conjure up something that hasn't already been made before and that's why being a crafter is sometimes really tough! I'm constantly inspired by beautiful creations I see on Pinterest and Instagram and always want to give it a go…but I can't completely call it MY OWN. That's why it's so important as a fellow crafter to millions of others to give credit where credit is due. I would be completely gutted if I spotted a product exactly like my own posted at a later date, and that's why I'm always making the conscious effort to be clear when my creative makes have come from other inspirations. That being said, there has been a few times when I've created something 'new' then spotted similar makes elsewhere…that can't be helped I guess but it can be disheartening!
If you've been following my blog regularly then you will know by now that I have been making a large variety of products which I am currently starting to make in bulk to sell on at craft fairs. In my latest posts I have also been very experimental with styling different ways of packaging, which is almost just as exciting as making the actual products.
You can expect to see a lot more coming up soon as I build my stock and continue to make everything I have ever wanted to. There is an official deadline date, which is when I will participate in my first ever craft fair, but that is all to be revealed… all in due course!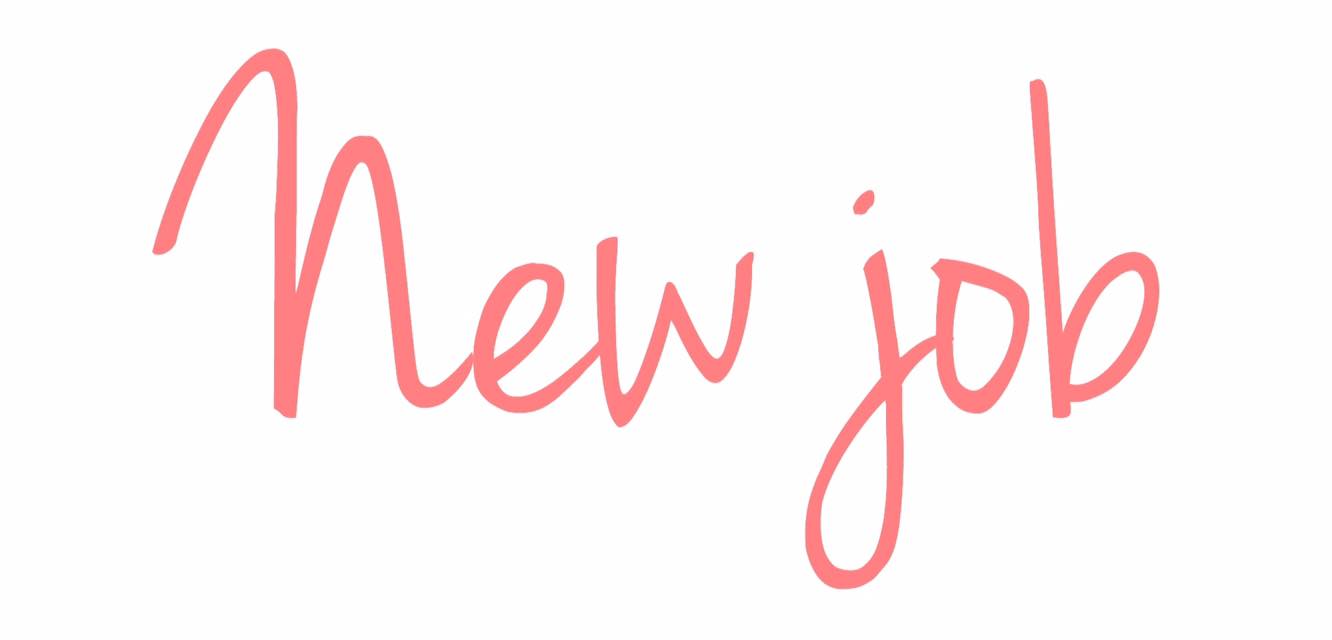 Along with creating That's so Gemma and starting to brand my very own products, I have been exceptionally busy outside the land of craft and have managed to get myself a fantastic new job! It's such a scary thing to do, taking the plunge and leaving your safety zone that you've been used to for such a long time (In my case, 3 years), but it had to be done as the long hours and the necessity to work at 2 different jobs to make ends meet was not something my mind, body or social life could handle anymore.
I've been at my new job for nearly three weeks now and I am absolutely loving it! It's so refreshing to be learning new things, meeting new people and working in a completely different town. My whole weekly routine has completely changed, and at the beginning it really scared me not knowing ANYTHING but now I've totally settled in and I know for a fact I've 100% made the right choice.
It gets to the point when you're nearing your mid-twenties when you realise you're no longer a teen in your party days anymore – nor can you act like it! Before finding my new job I certainly felt as though I needed to UP my game and start heading in the right direction. I've always been quite an ambitious person when it comes to getting jobs that I believe have relevance to the career I wan't to continue and boy – this time I've hit the jackpot!

Reading back through everything I have just typed out above makes me realise – even more so – that I have come so far this year. I've not only started up my own blog with a self-designed website, started building my own business and products, but I've also made the massive step to change my life around and begin my career. Just 6 months ago I had none of this, That's so Gemma was just a faint idea and it's ME who made all of this happen. All of the blood, sweat and yes – tears, has paid off massively and I cannot even begin to imagine what I would be doing now if I hadn't at least given it a go. Words can't even express how excited and anxious I am for what the next 6 months bring…
…But for now, I'm doing just fine.