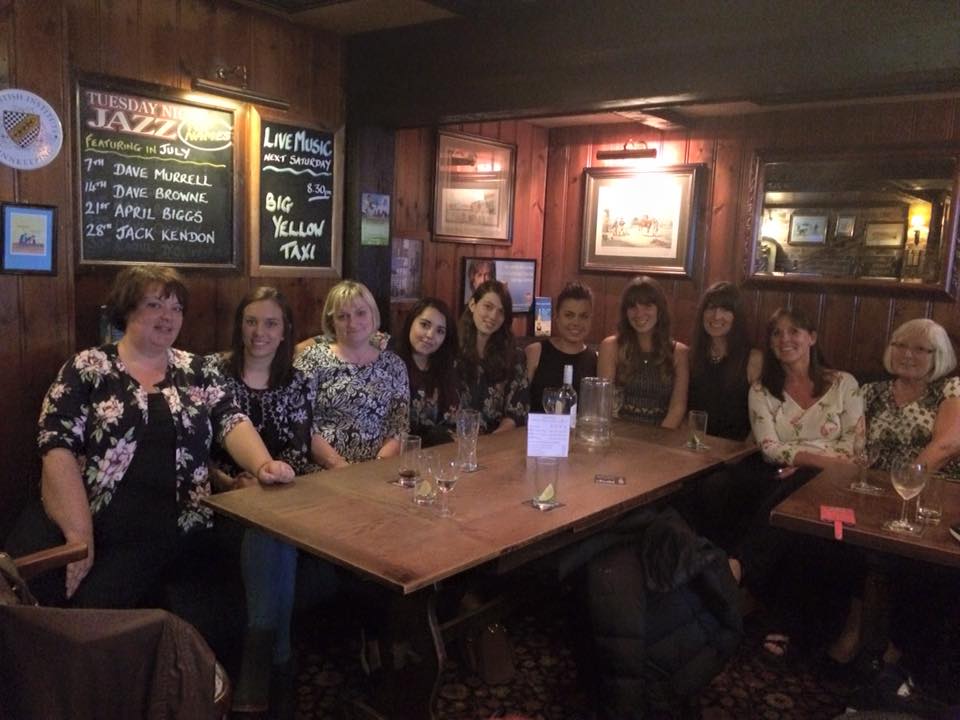 Well it's been an emotional week this week as I said farewell to the lovely ladies of Laura Ashley in Worthing who I have worked with for nearly three years now. On Sunday we celebrated with a few bevvy's after a hectic last day of sale (what a great weekend to end on!) and then on to a scrummy meal at China Palace where I'm pretty sure I ate enough food to last me for the whole week!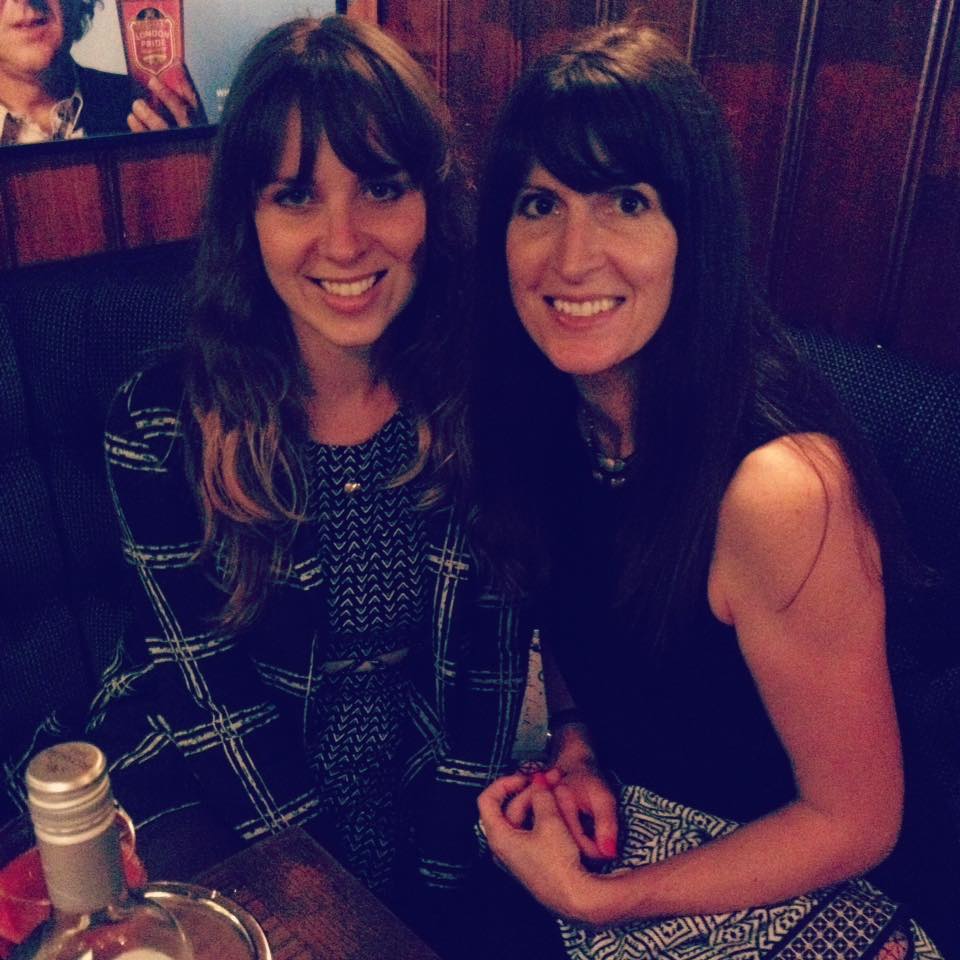 As an amazing leaving gift, I was given a gorgeous floral box packed full of little crafty gifts – twines, ribbons, blendable colouring pencils, stamps and an adult colouring book which I can't wait to get stuck in to, and the cutest little paint-your-own birdhouse which will hang perfectly outside on my balcony.
Surprise surprise, they all know me well enough to know that any craft supplies would make the perfect present, I guess that proves the theory behind my business name… 'That's so Gemma' !!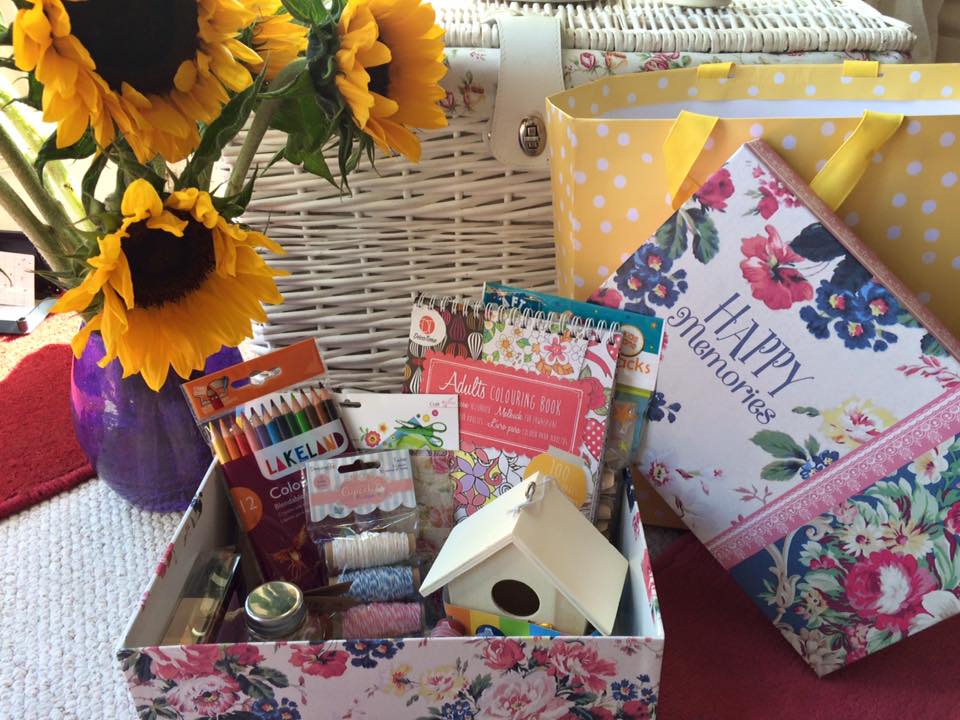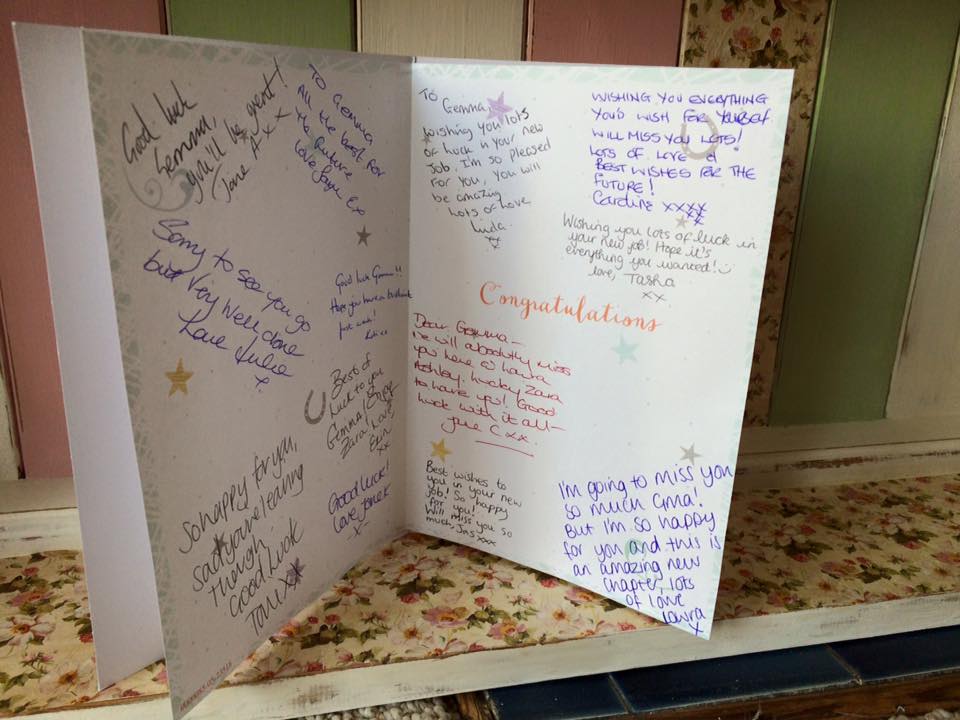 Yesterday was my last ever day at Laura Ashley and I couldn't help but leave in style by making a slightly rebellious, cheeky video which has definitely put a smile on the girls faces!
FYI when I'm sat in the staff room singing songs to myself like a plonker it is in fact ridiculous lyrics from our wannabe one-hit-wonders music playlist that we all have to listen to on repeat everyday- you've gotta laugh!
Farewell Laura Ashley, you shall be missed massively!!