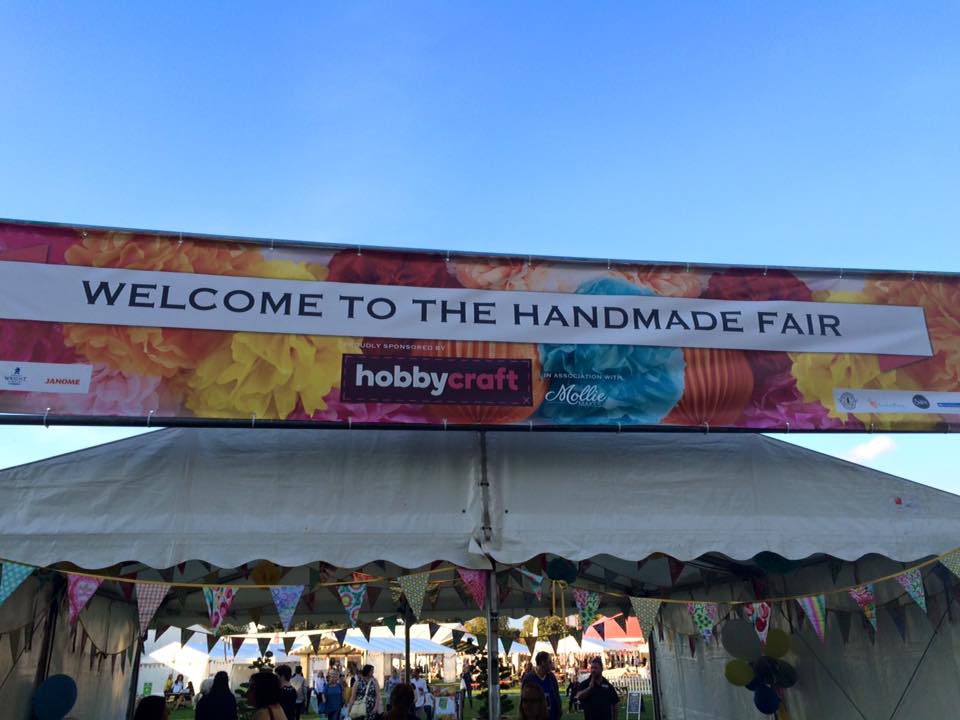 I've been so excited about writing this post that I've got up extra early on my day off to start typing it up!
Saturday was THE DAY that we had all been patiently and eagerly waiting for since it was penciled in our diaries back in May. The Handmade Fair took place over the weekend at Hampton Court Palace and boy was it an almighty thrill of a day! Up at the crack of dawn we started our crafty adventure and already at 9am the sun was starting to shine… we all knew it was going to be a scorcher!
With bunting seen everywhere in a field full of different tents, we could already see the inspiration flooding towards us as we excitedly entered the first tent.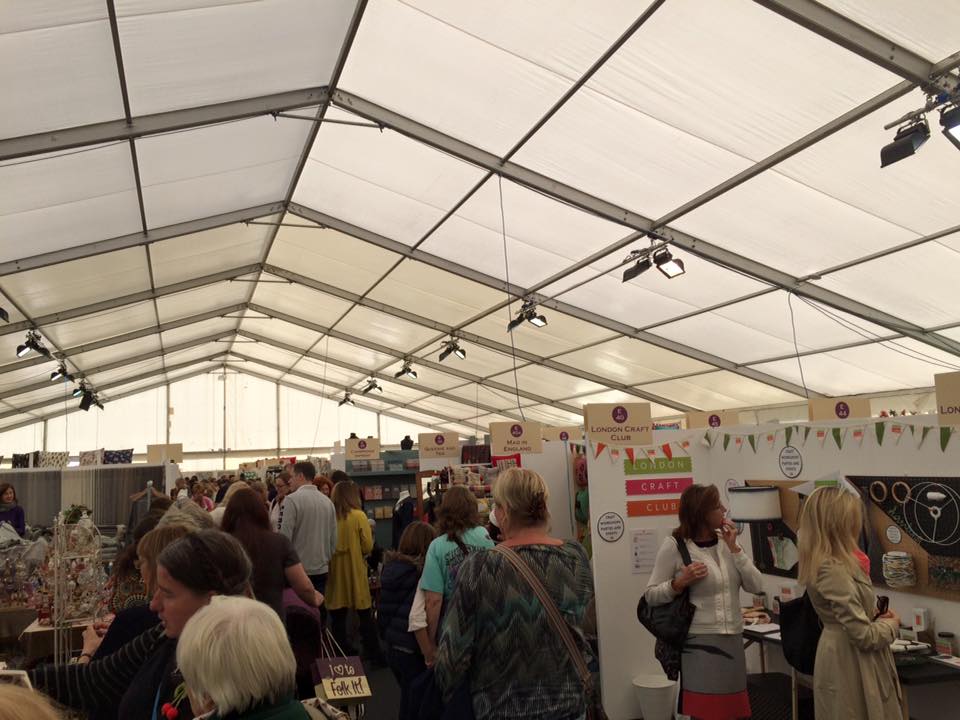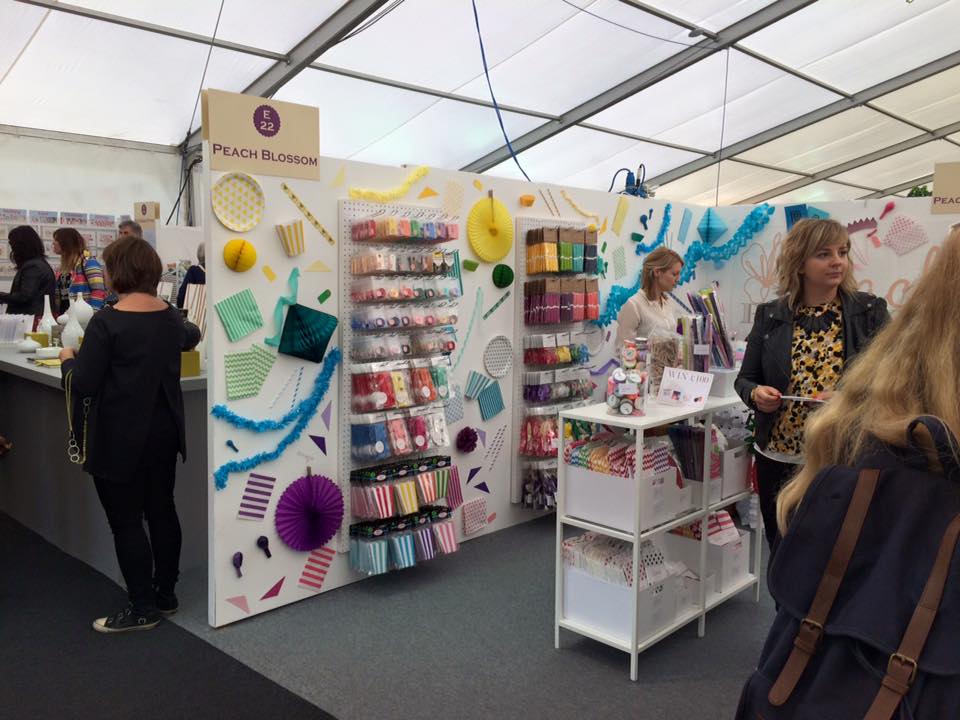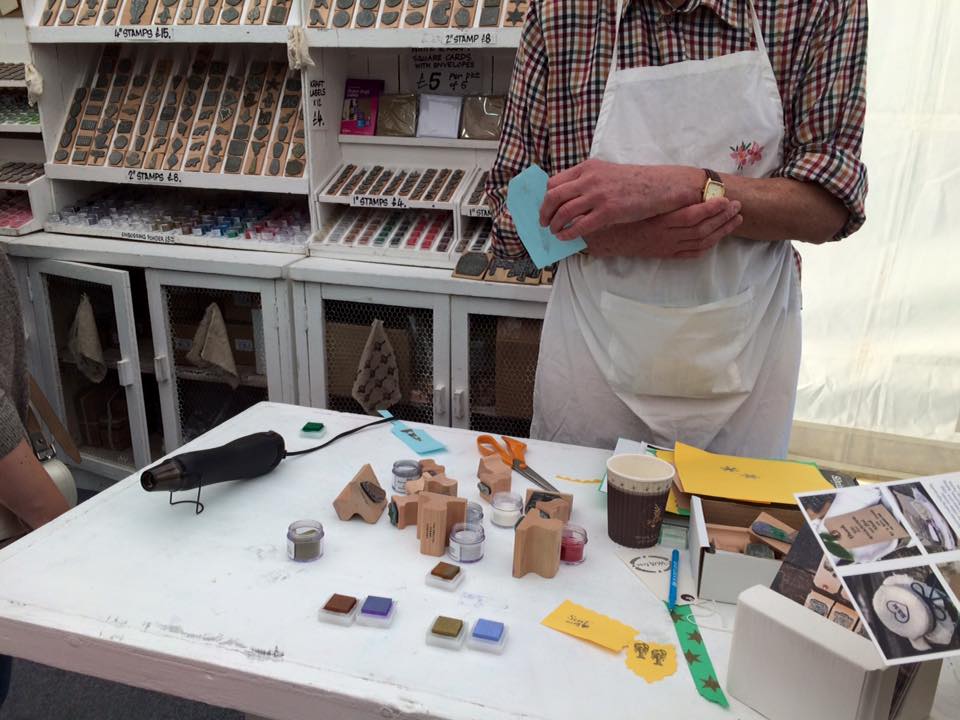 Craft stall after craft stall, everything was so inspiring. Fabrics and craft supplies were everywhere and the tent was full of colour…and people!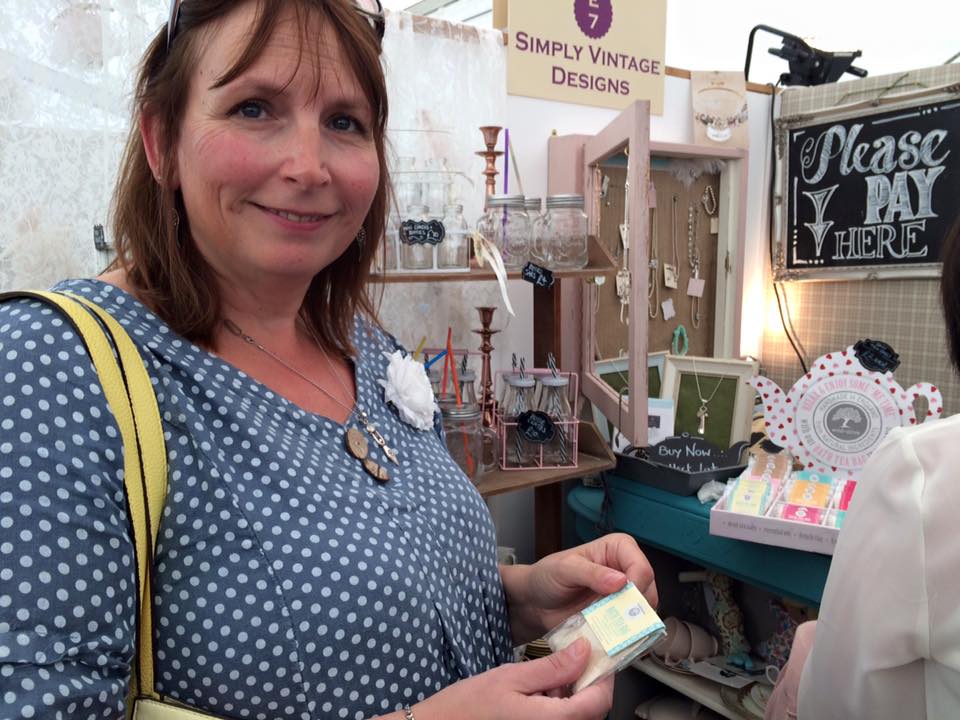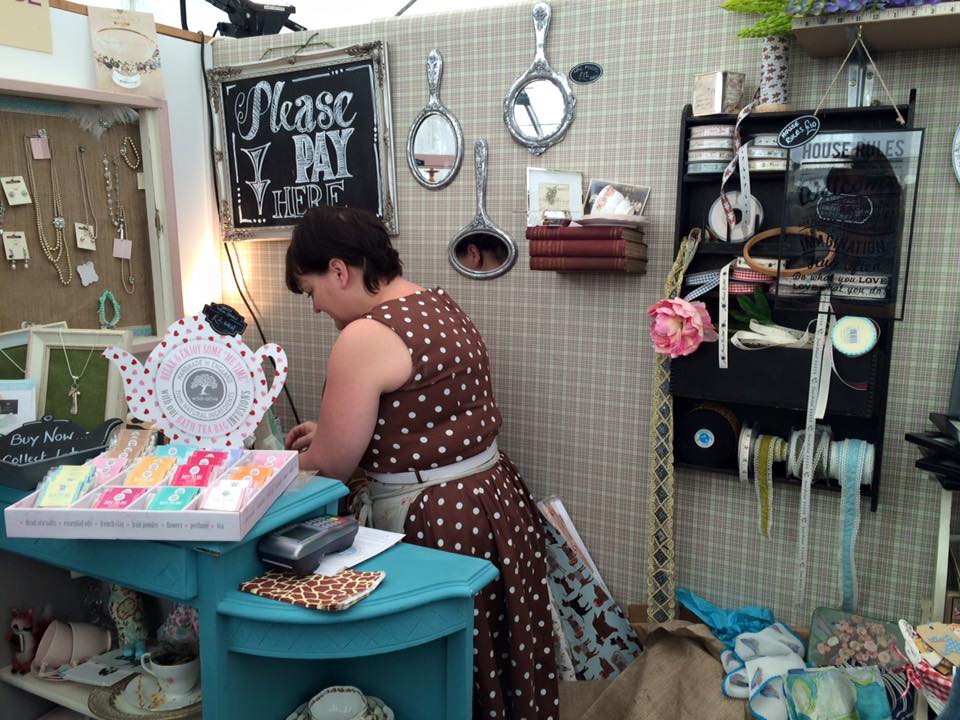 I just LOVED the variety of different stalls and how each and every seller was friendly and eager to help with such a wide range of stock created by like-minded people… it was such a fantastic experience being around so many people that have the same interests as myself.
After a successful mooch around the stalls we explored the rest of the grounds and came across the most exquisitely vintage tea rooms known as HotchPotch Vintage. With a variety of lampshades and buntings hanging from the ceiling and tea being served in cups and saucers of all different patterns and colours, this was most certainly the best place to stop off for a refreshment.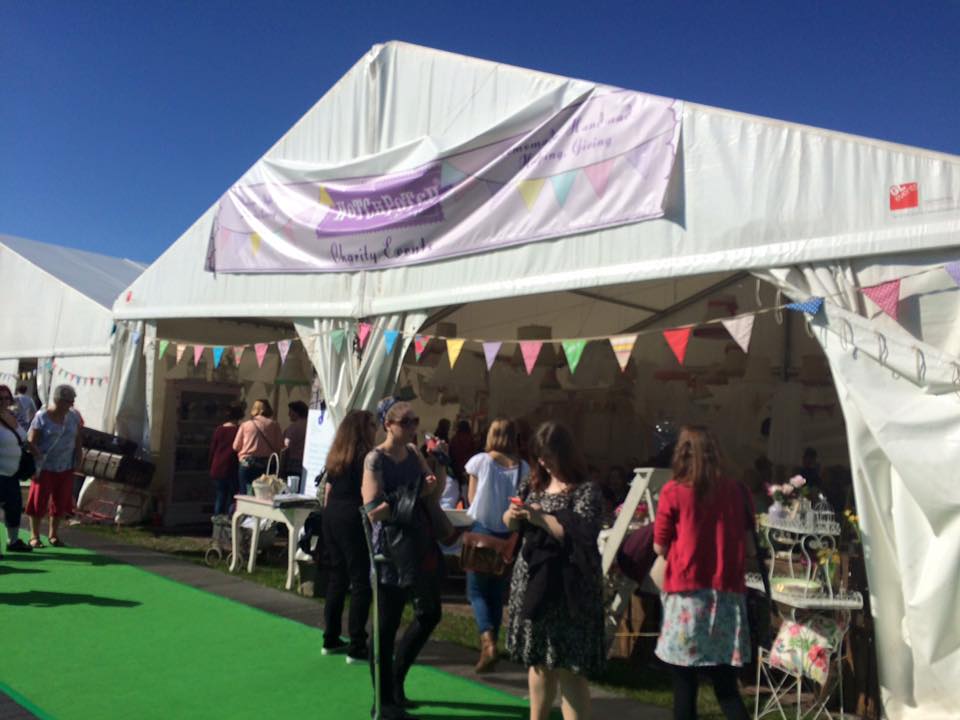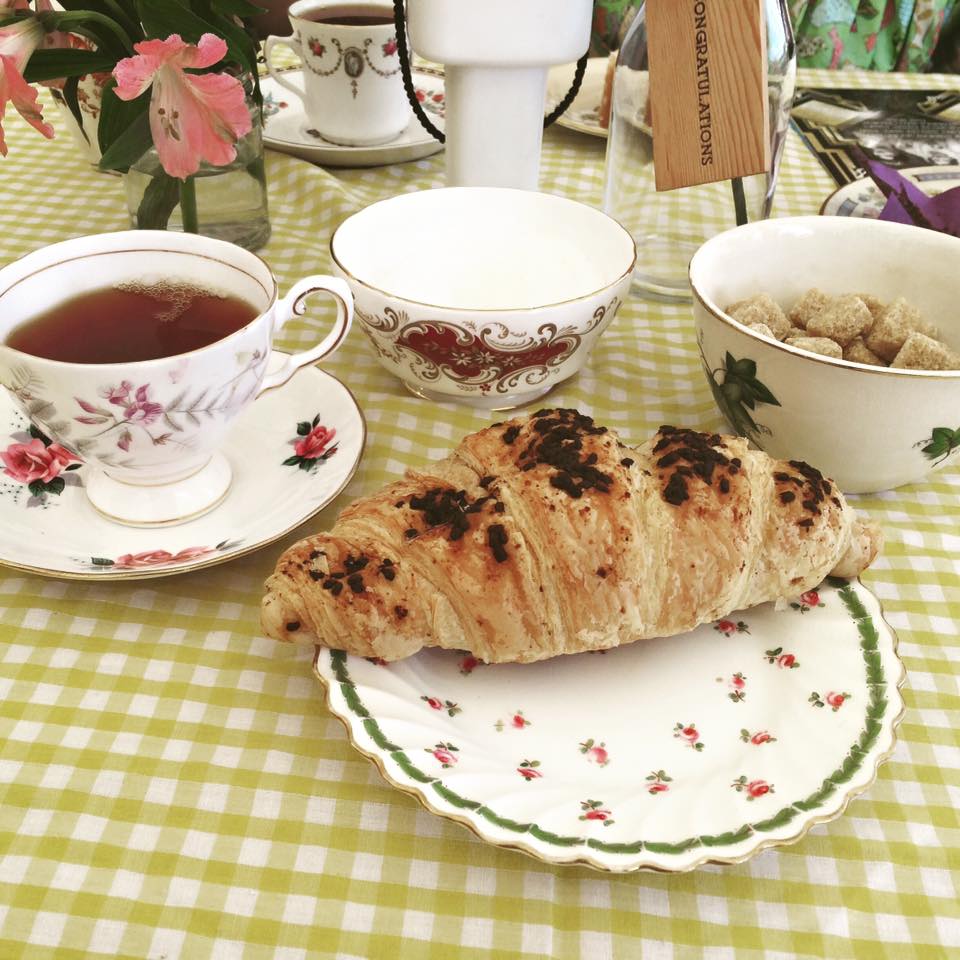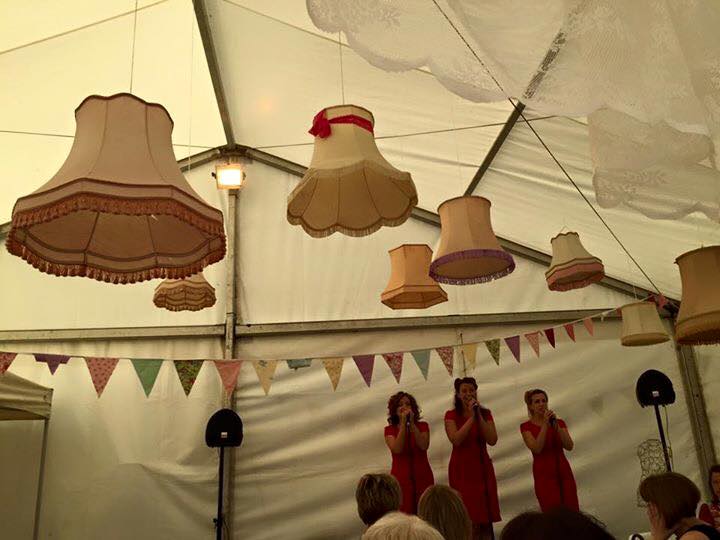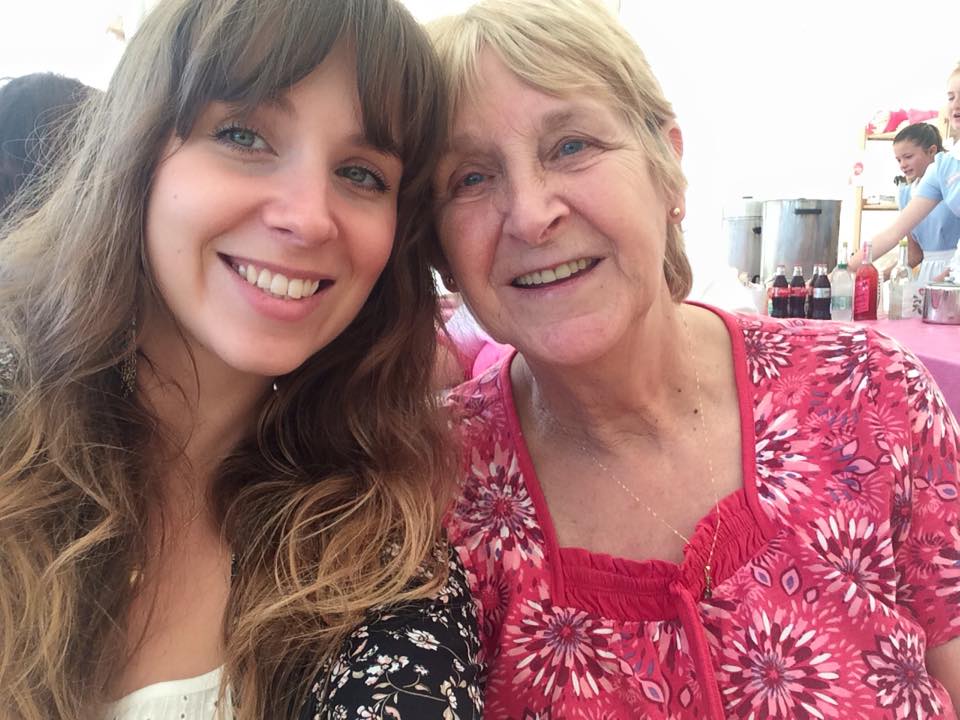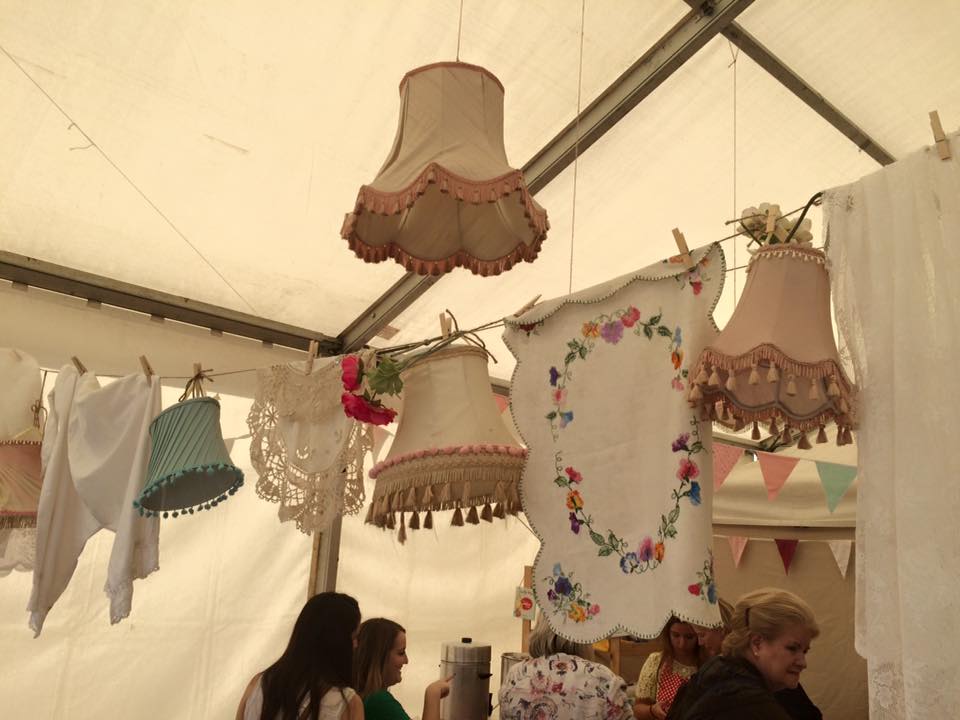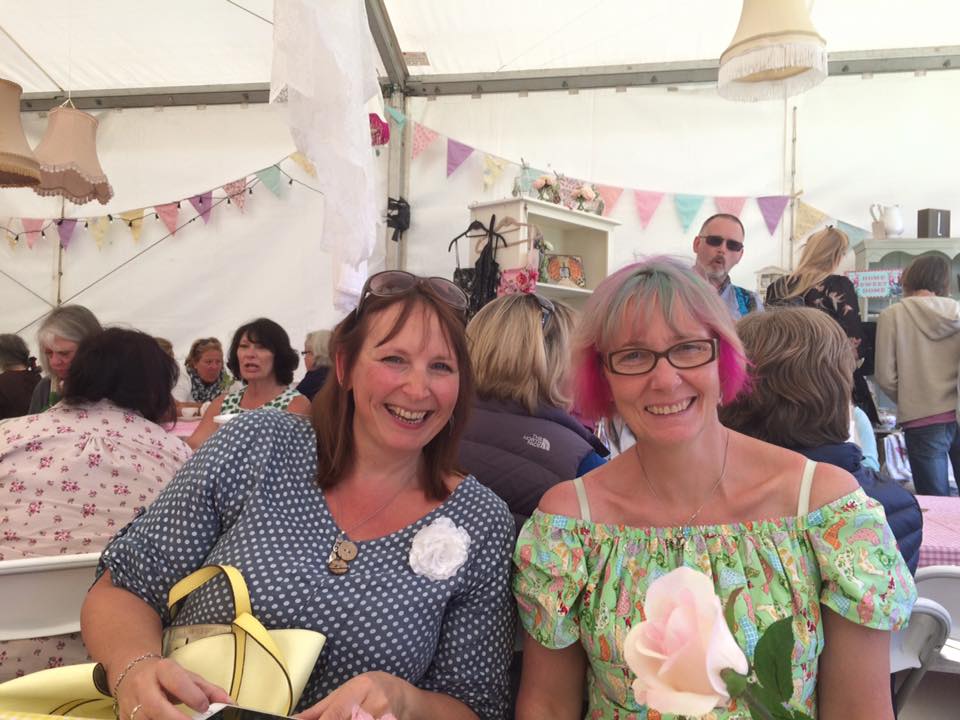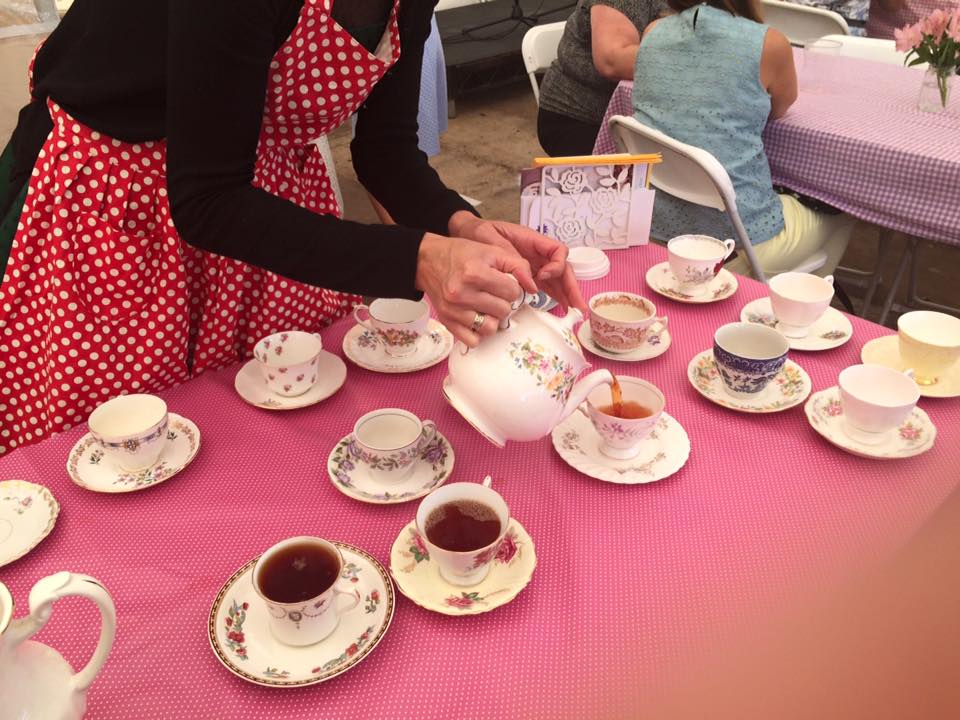 It was then the time we had all been waiting for… We were about to see Kirstie Allsopp herself taking part in a painting demonstration with the one and only Annie Sloan. Brace yourselves ladies!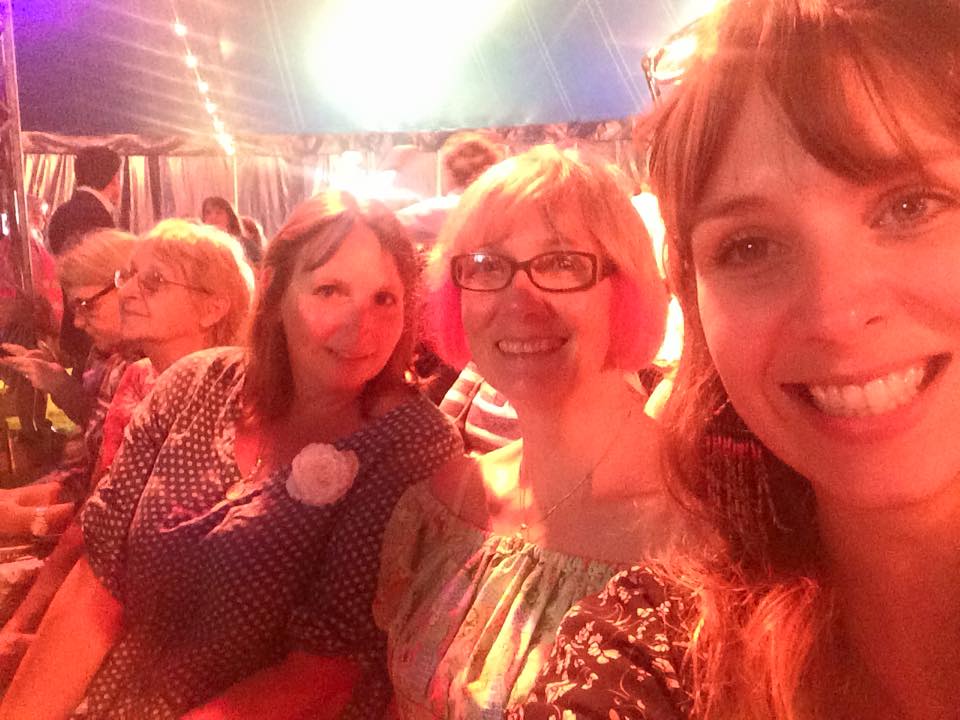 The talk was amazing, we saw Annie Sloan demonstrate different techniques using newspaper and stencils, and once Kirstie Allsopp got her hands on the paintbrush she couldn't put it down! For the entire 45 minutes I watched in awe as they created a unique stencil design on a chair and listened to the Q&A's with the audience about the paint products Annie Sloan provides.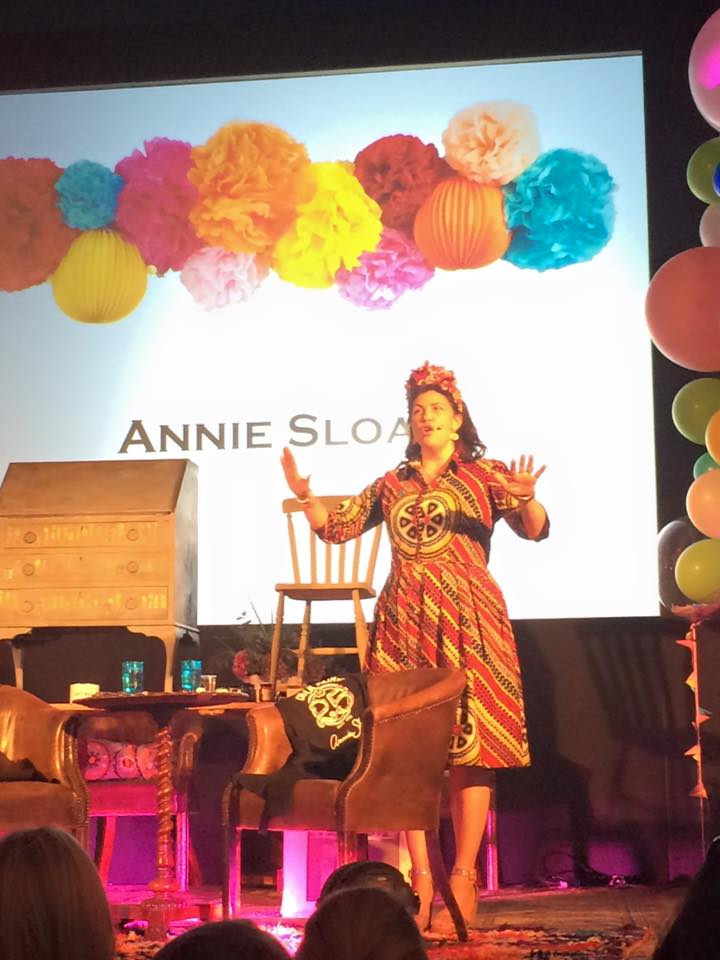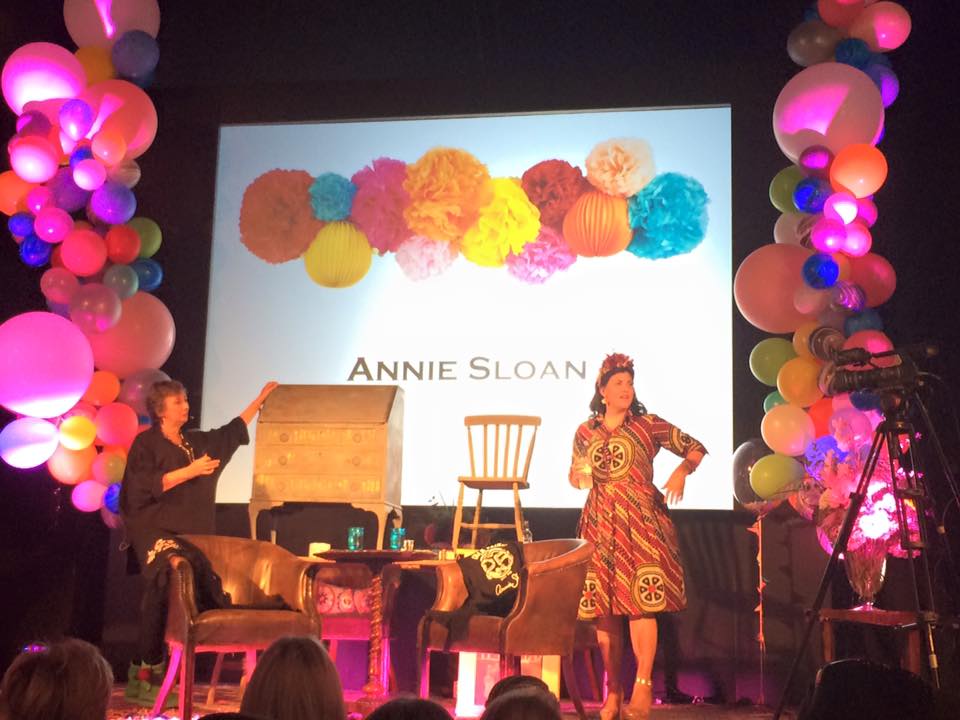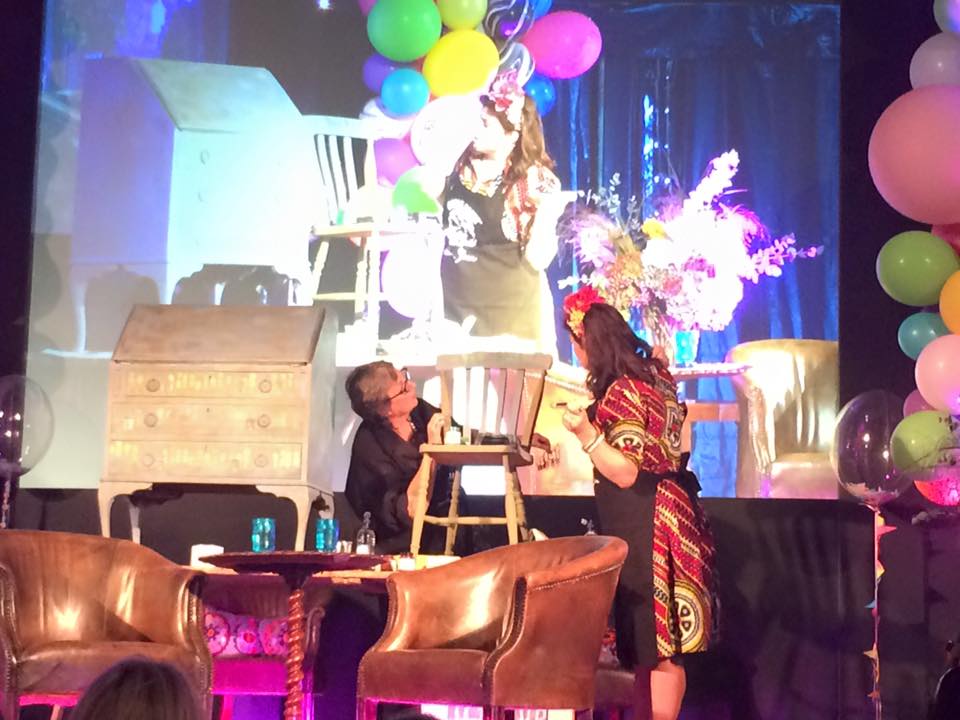 2 incredibly inspiring ladies!
Once the Super theatre was finished we ventured to the food stalls where I probably gained a pound or two from nibbling on all of the testers. Chocolate, fudge, flapjacks, cheese, sauces and some strawberry Gin…my belly was fullfilled and I couldn't leave without buying some of this scrumptious goodness!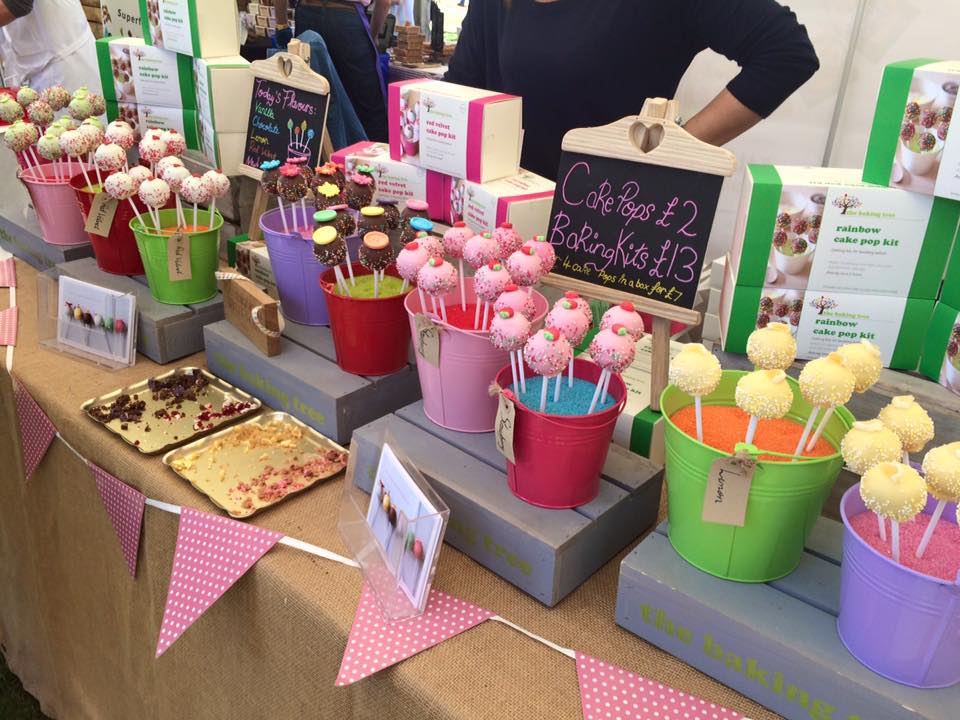 It was then time to head to our Grand Make with a demonstration talk from Peach Blossom about how to make a variety of different garlands using crepe paper and ribbon. Unfortunately the talk only lasted for 20 minutes so it all seemed like it passed too quickly and the amount of techniques that was demonstrated was all a bit too complex for the short amount of time. But still, we got a quick fix of crafty fun and it sure was a laugh!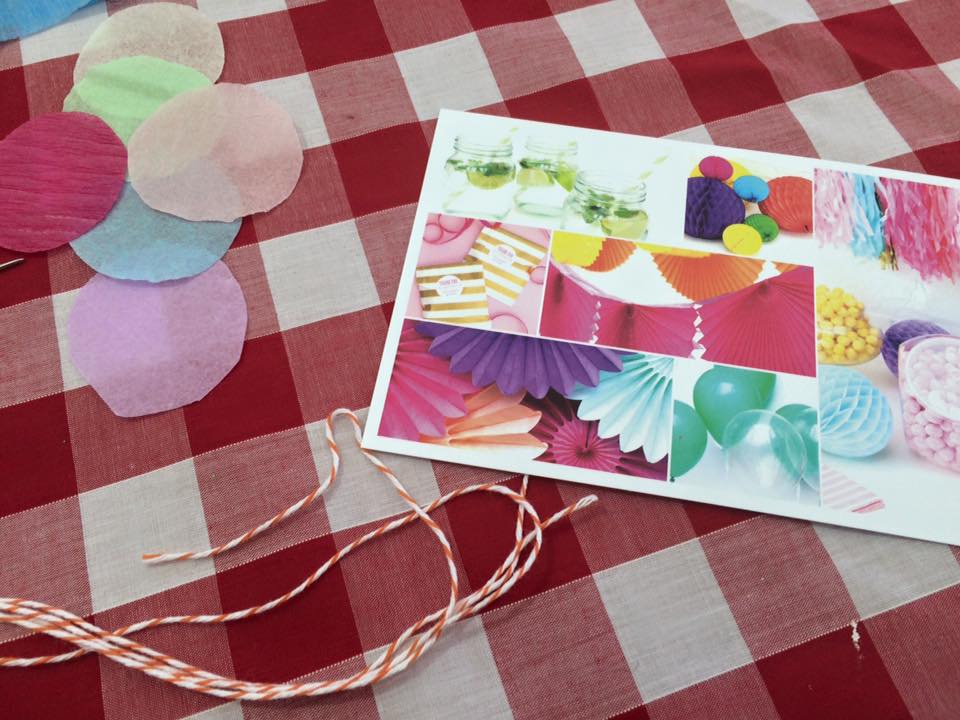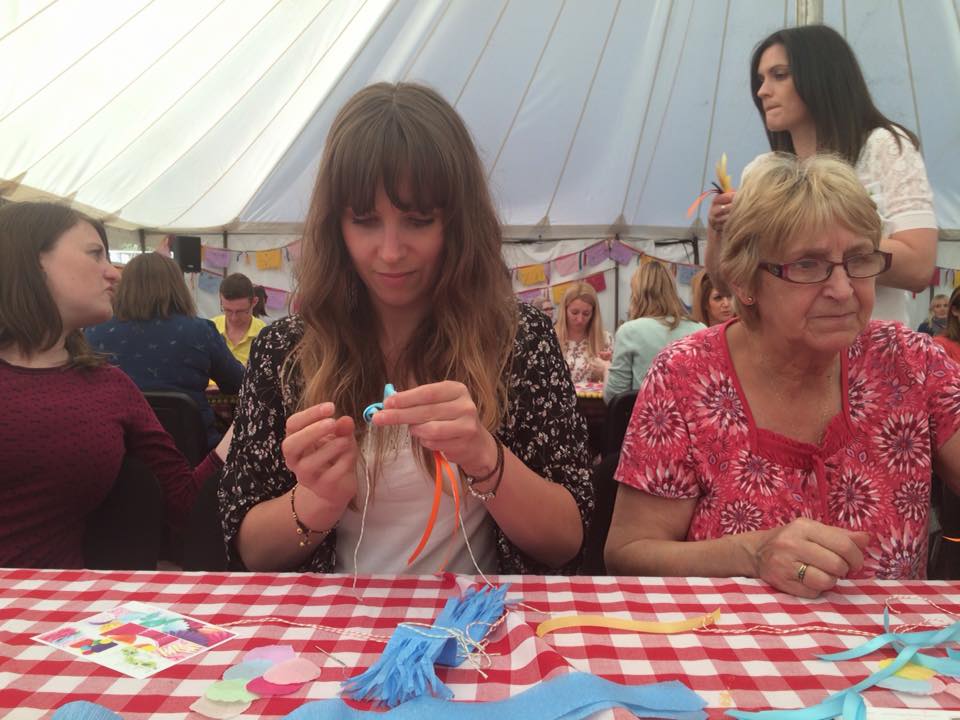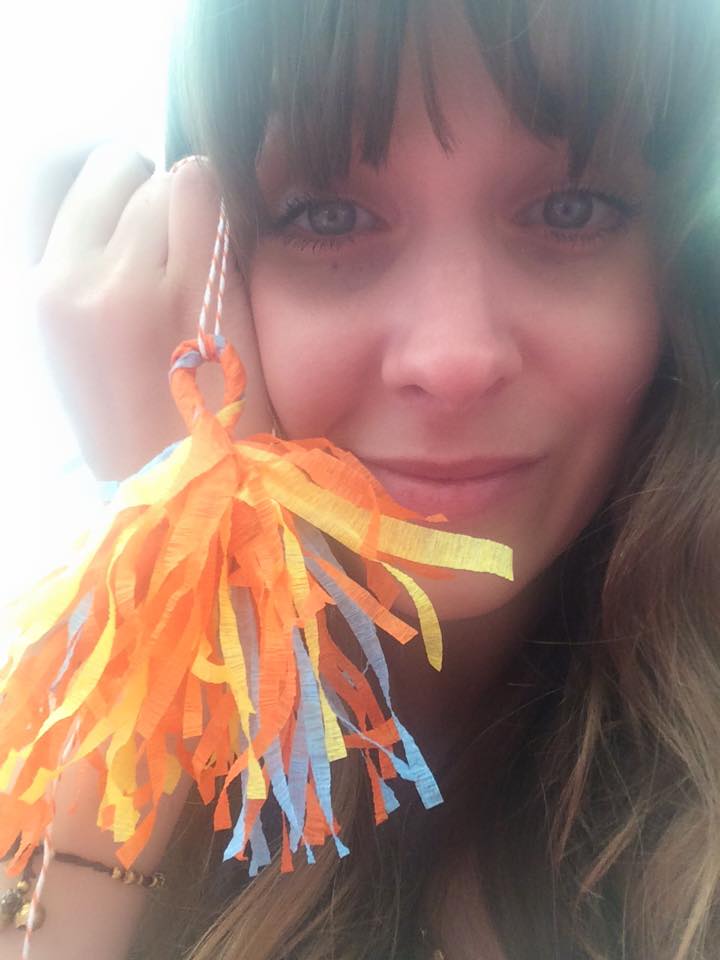 We then had an hour to kill before our final skills workshop, and where was a better place to be than in the Hobbycraft tent eyeing up all of the lovely craft kits for sale. I just LOVE Hobbycraft, I really wish there was a shop closer to where I live!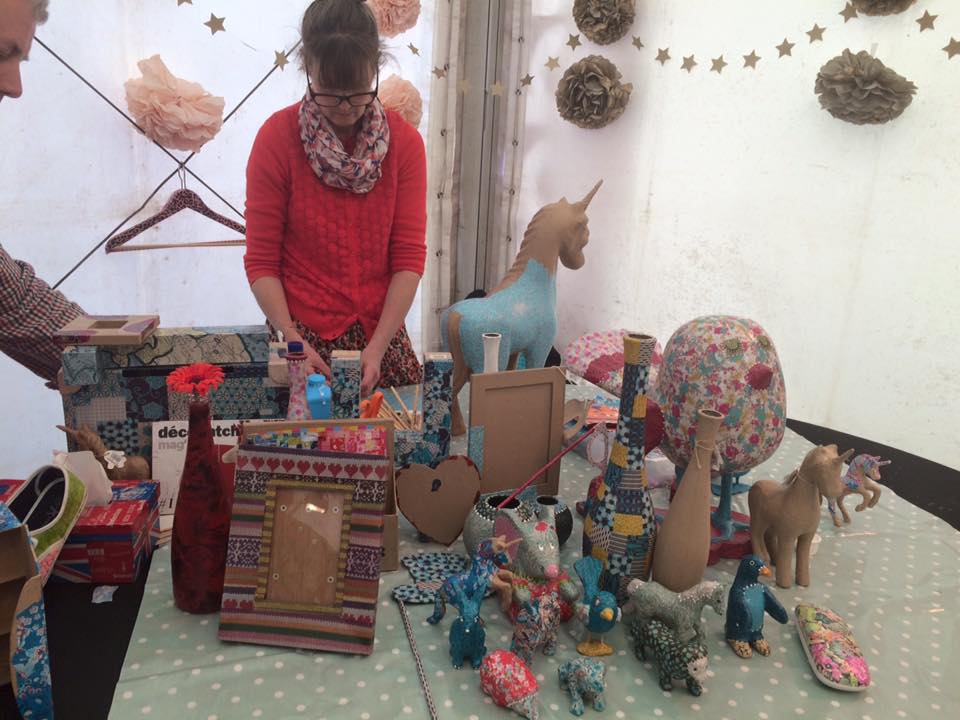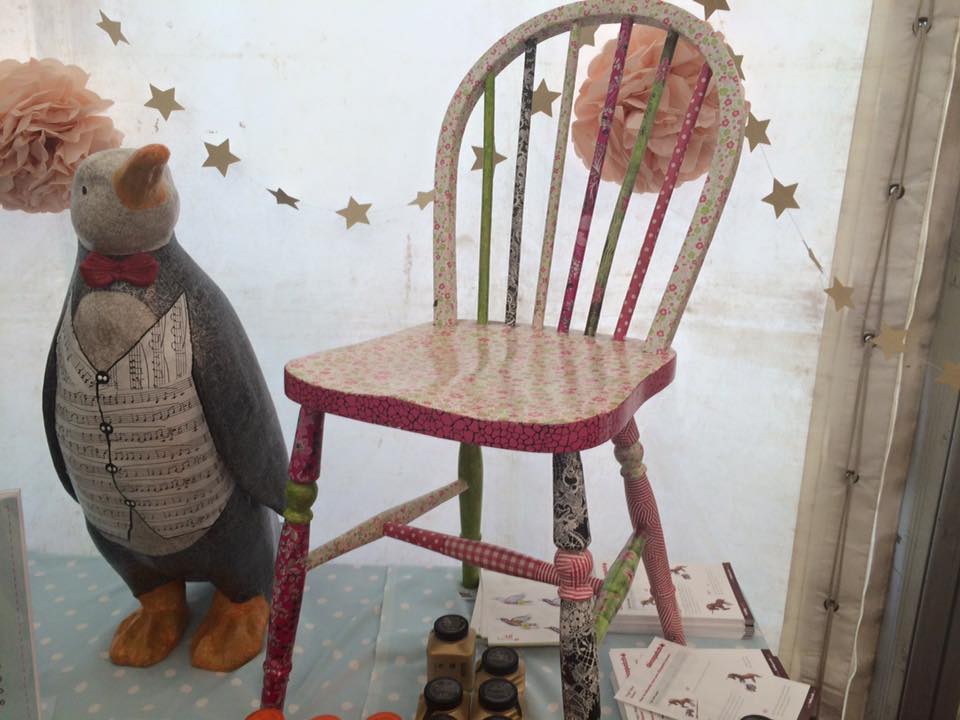 With one last final walk around the beautiful craft stalls again and some beautiful fabrics added to the bag, it was safe to say we had fulfilled our crafty retail therapy!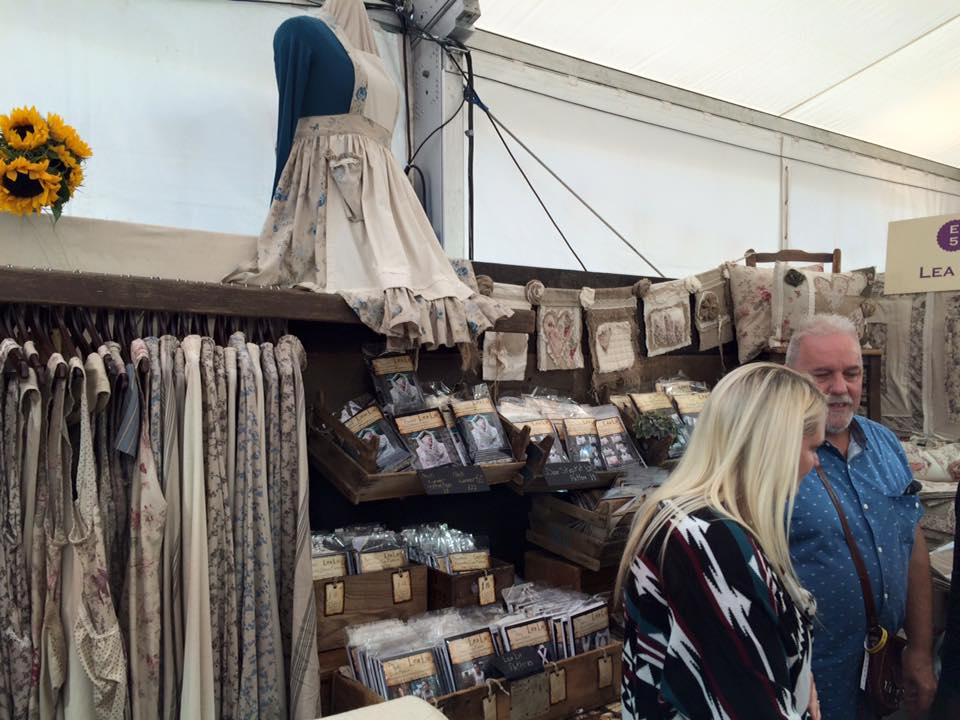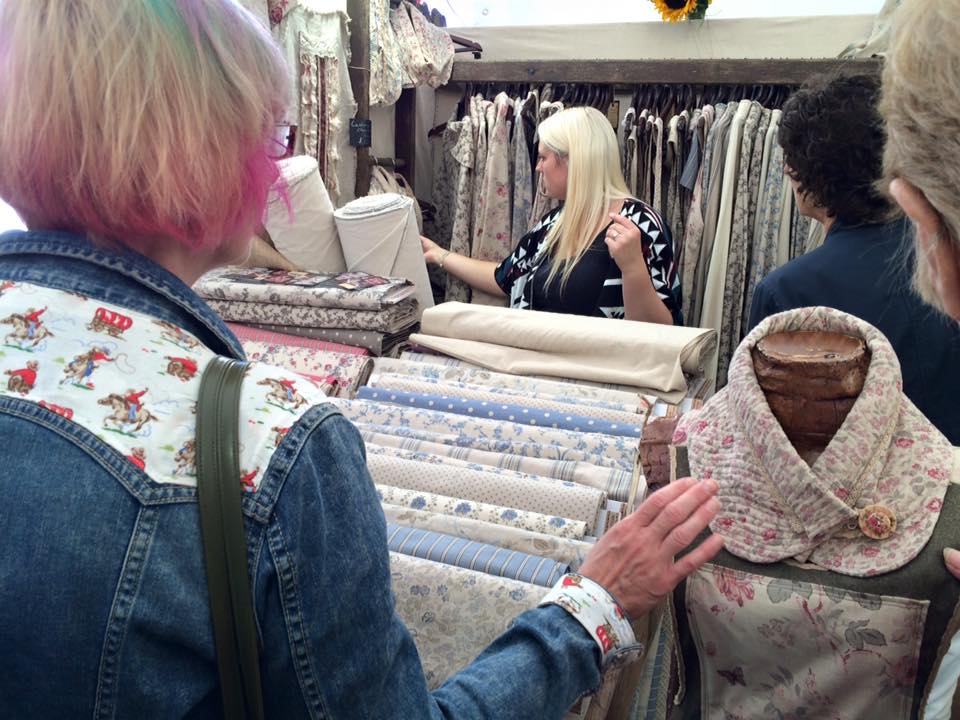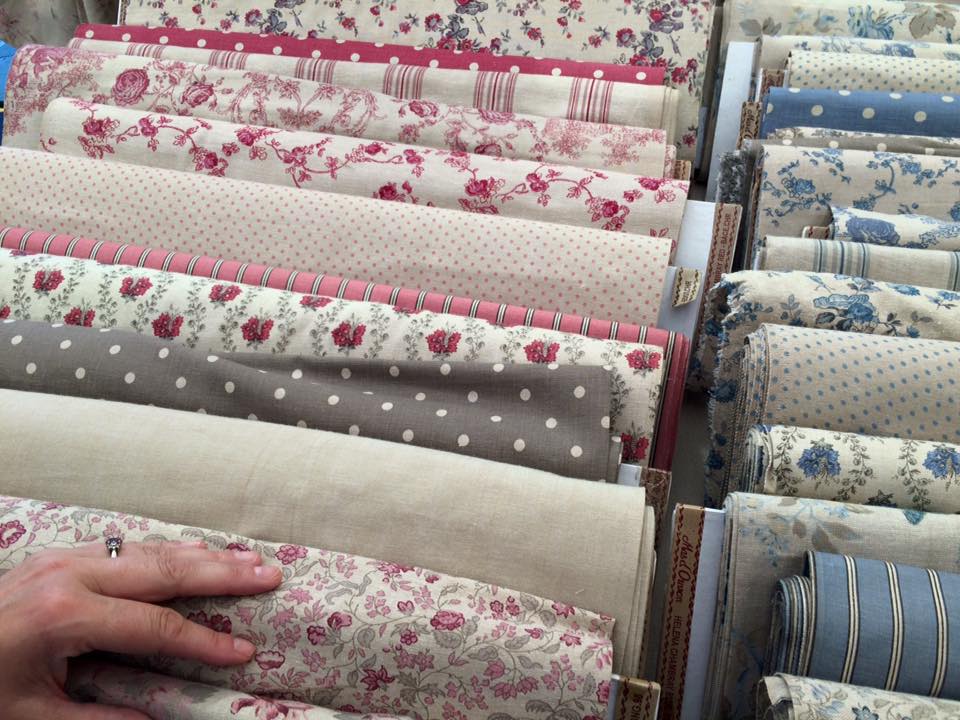 It was then time to head to our final Skills Workshop, Needle Felting with Jayne Emerson. We were all so thrilled with the outcome of this workshop as we made beautiful needle felt flower broaches using an embellishing tool and wool tops. The results were fantastic!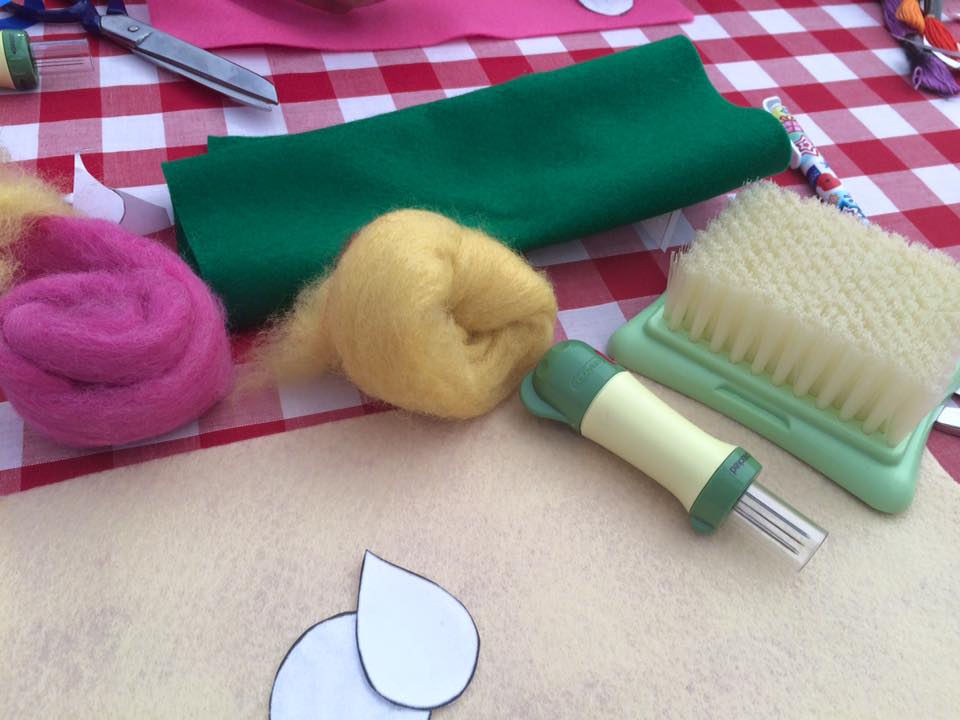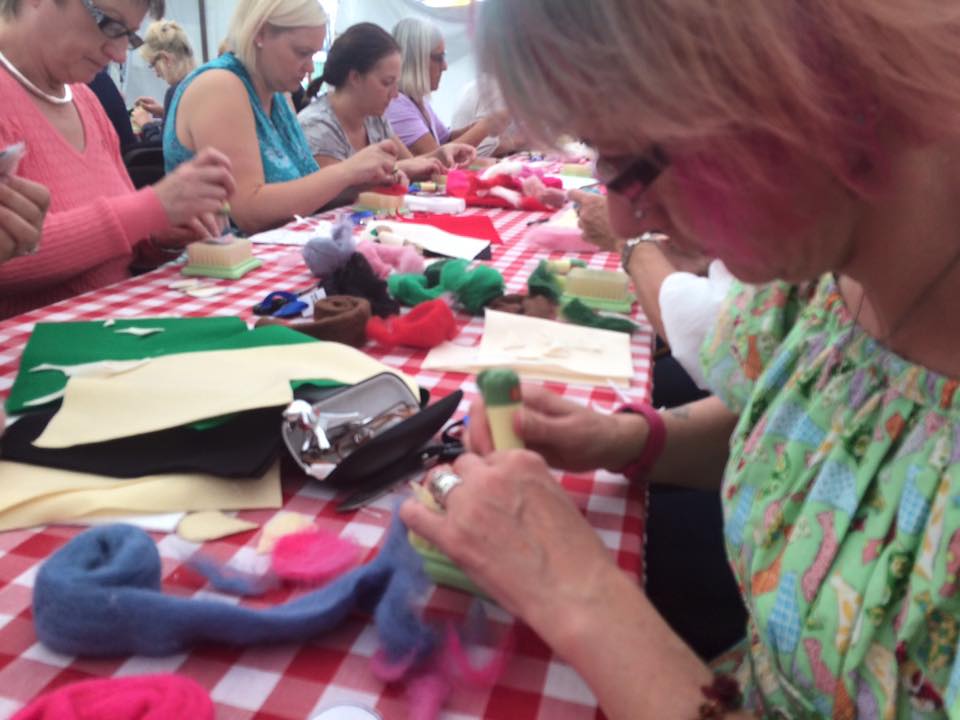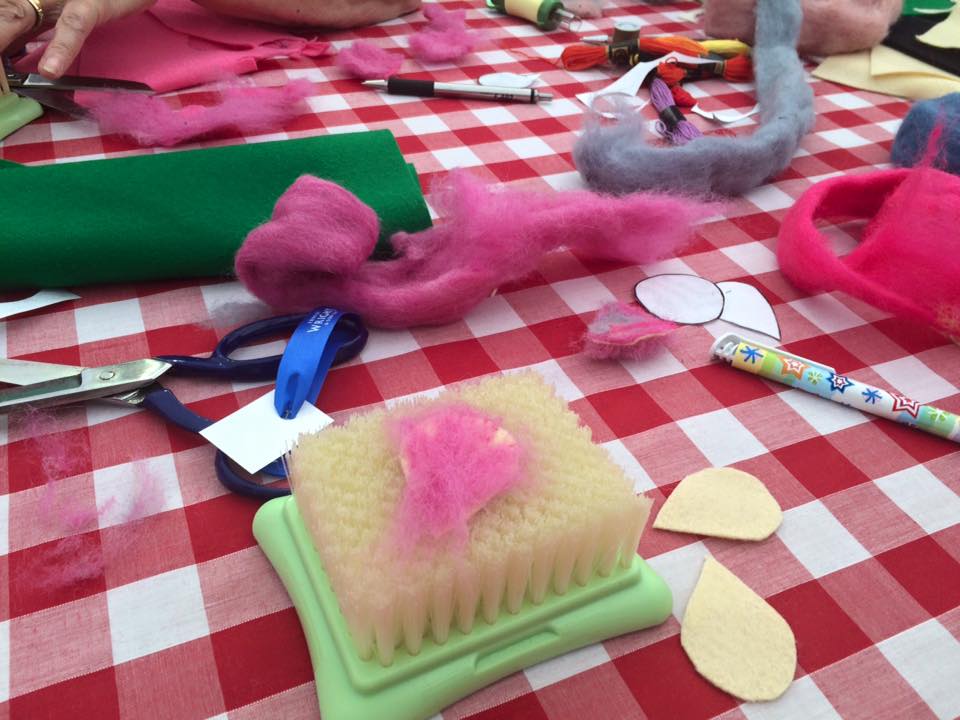 I couldn't get enough of it! I was amazed at how simple it was to layer the different colours of wool on top of eachother, and how using a selection of different colours and shades could create a blended effect creating beautiful petals for the flowers.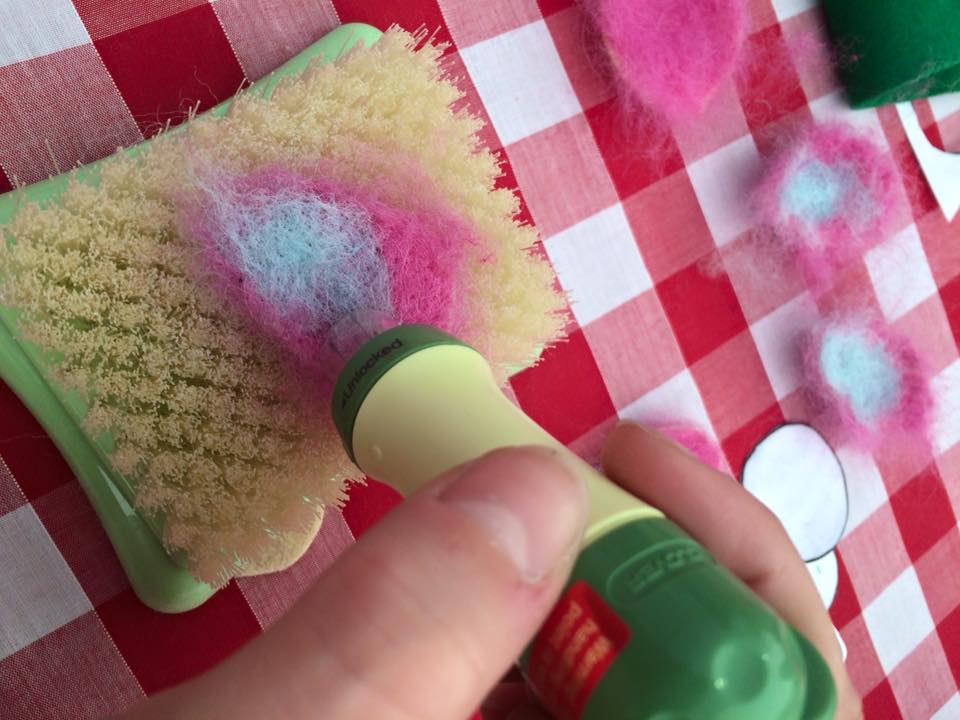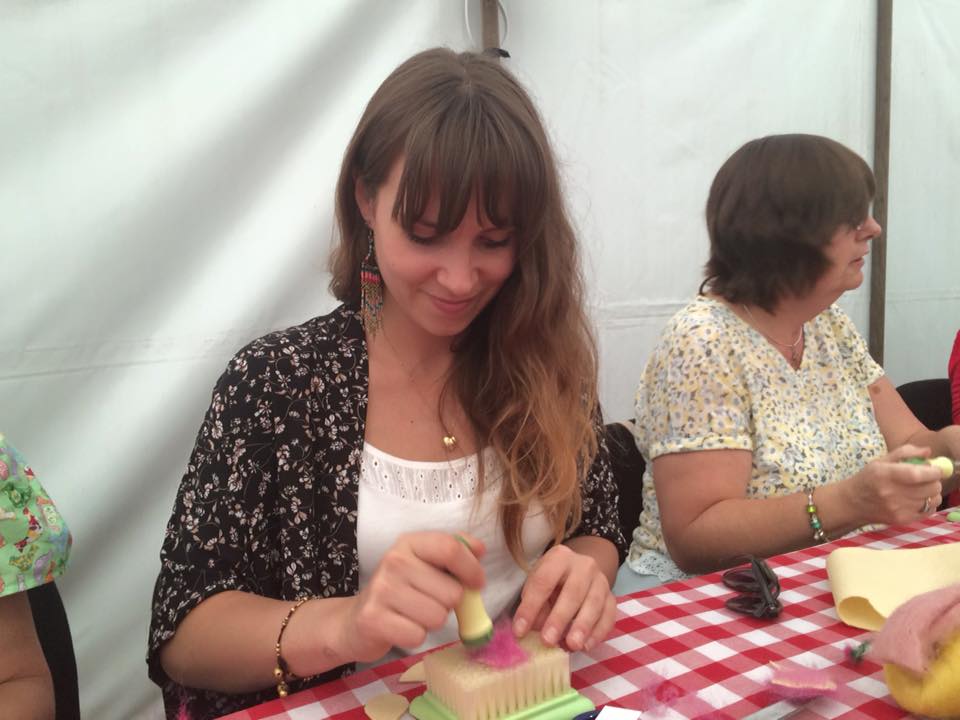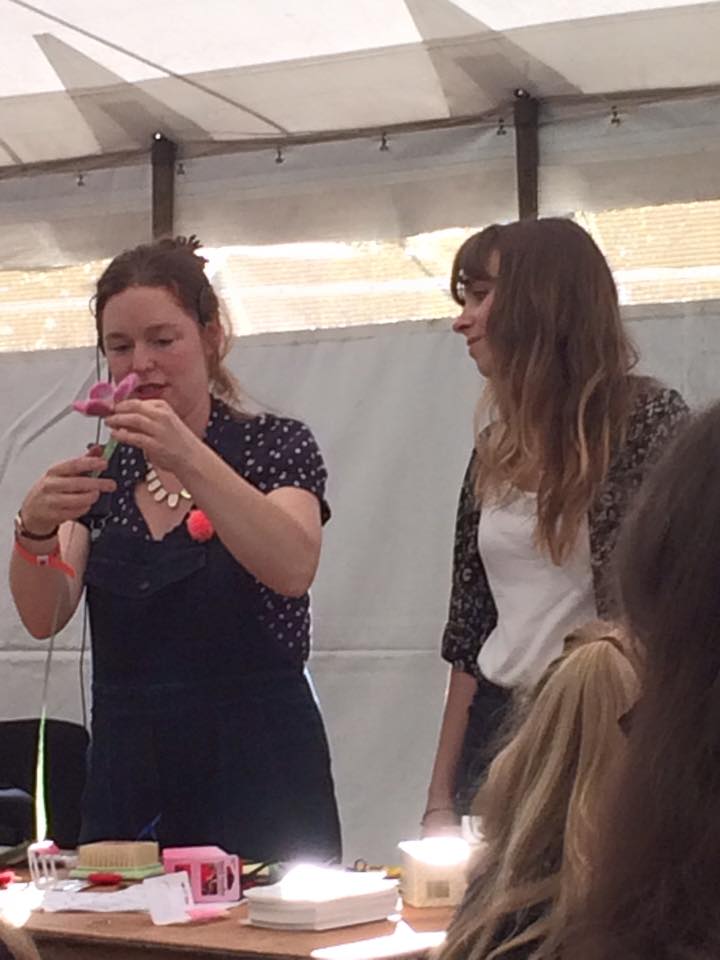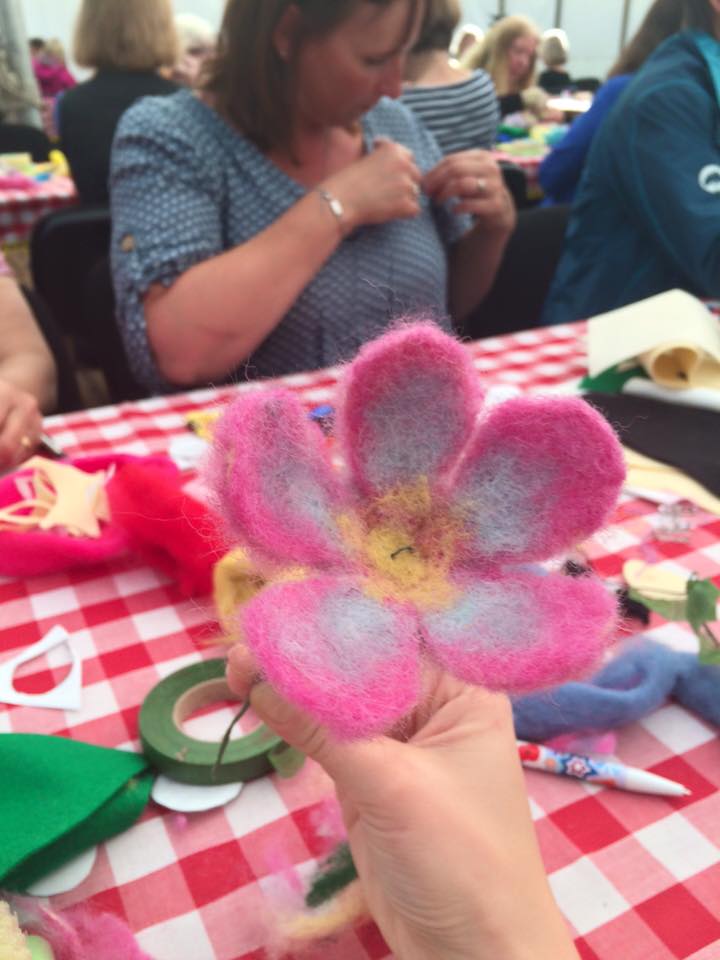 I attached a stem to my flower using wire and floristry tape, and the other lovely ladies sewed on clips to the back of the flower to create a broach. They all looked so creative!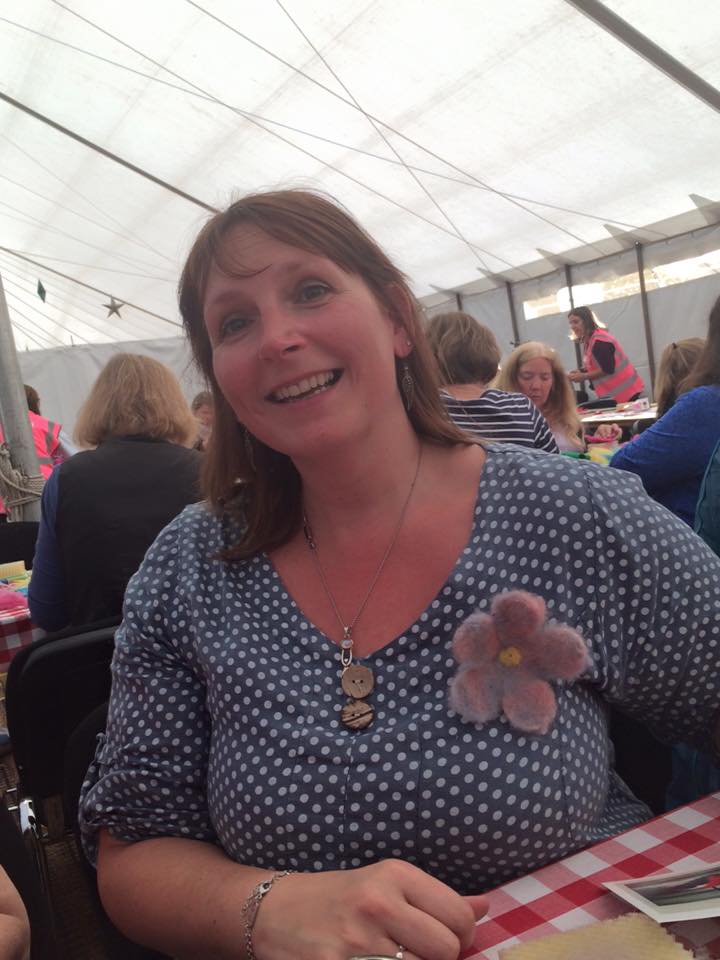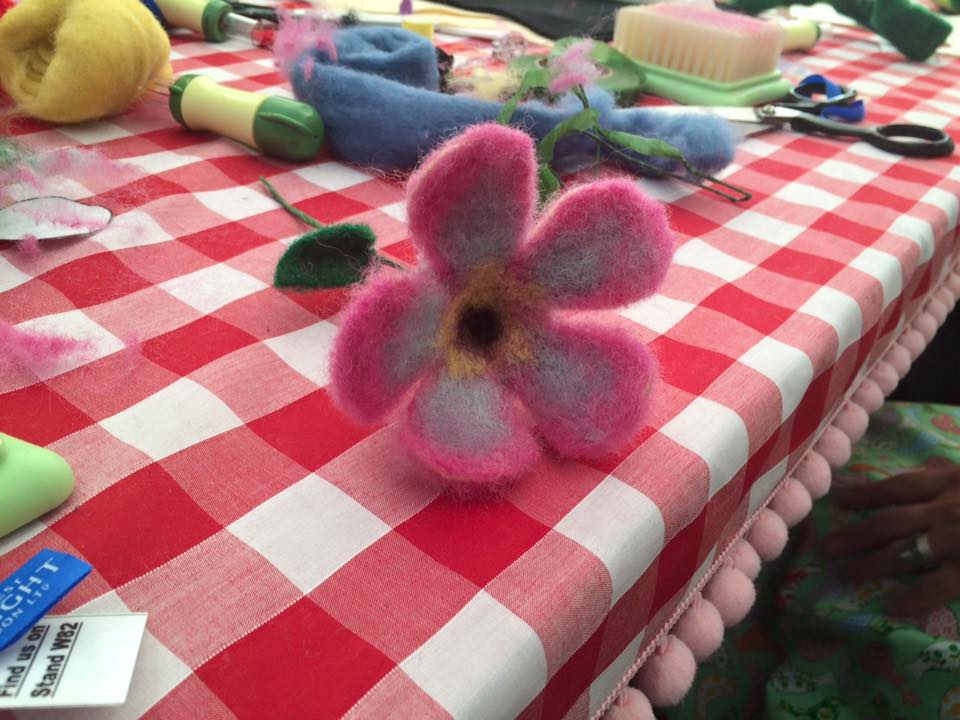 What a lovely souvenir to take away with us from this glorious day…We didn't want to leave!
I guess that leaves us back in the stage of waiting eagerly and patiently again for the return of The Handmade Fair in 2016, already I can't wait!
If you was also a lucky attender at The Handmade Fair this year then I would love to hear about your crafty experience so don't hesitate to get in touch via my contact form here and share your experience!
Makers gonna make!